These Halloween Free Printables are full of fun Halloween Games, Halloween Crafts, Halloween party decorations, and so much more!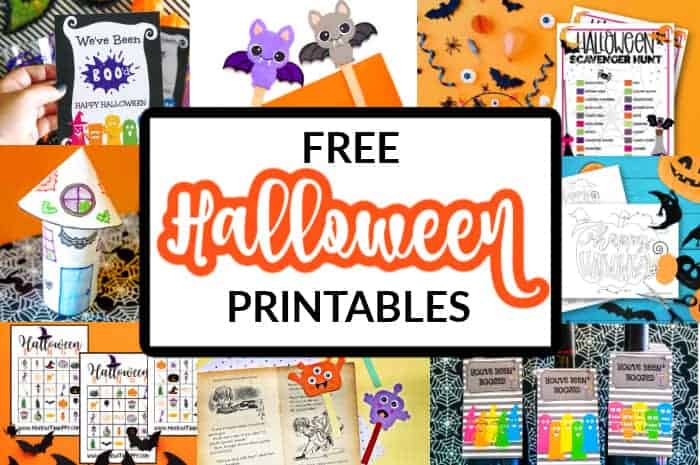 These free Halloween printables are just in time for Halloween.
Halloween is such a fun time of year for the entire family. From planning out costumes or decorating the house, there are so many fun ways to celebrate this holiday all October long.
Check out the great free Halloween printables full of kids' Halloween party fun.
Free Halloween Printables
Celebrating many people's favorite holidays doesn't have to cost a ton. We have pulled together the perfect way to celebrate the spooky season with all kinds of free Halloween printables.
From free Halloween coloring pages, a printable banner, party favors, and all kinds of Halloween games and crafts. We hope you enjoy all the fantastic Halloween Printables and get your celebration on.
Halloween Celebrations With Kids
This is one of those holidays where you can either go all-in and cover every inch of your house in Halloween home decor or small touches with a few jack-o-lanterns at your front door.
Regardless of where on the Halloween celebration spectrum, you fall, we have some fun free Halloween printables for you and your party guest.
We've broken down our printables into five different sections:
Free Printable Halloween Games
This is such a fun Halloween scavenger hunt! Print out the free printable clue cards and send kids around the house searching for clues and prizes! Scavenger Hunts are a great way for both older kids and little kids to work together and have fun while doing it.
Free printable Halloween bingo cards for a quick and fun Halloween activity for the whole family. Grab the Halloween playing cards and calling cards.
Are you looking for something fun and unique to do for Halloween? Why not make a Halloween Bucket List? This free printable game is all kinds of fun!
Have some fun with your friends and family with this fun Halloween game. There are over 70 different Halloween ideas that are all kinds of fun!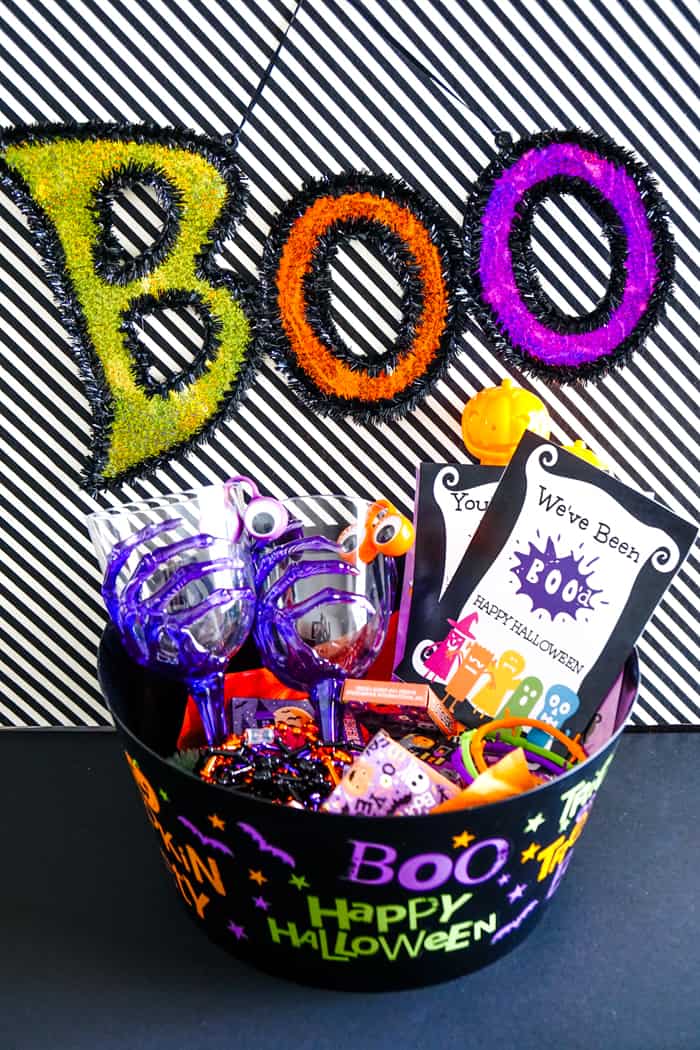 We love kicking off the Halloween season with a fun neighborhood gift exchange with How to Boo Someone.
Get ready for some real Halloween fun with our free printable Halloween Charades game.
Whether you are headed to a friend's for a Halloween party or over for a girl's night, these You've Been Boozed – Halloween Printable are all kinds of wine delight.
Have some word puzzle fun with this free Halloween word search printable full of fun Halloween words. A fun puzzle for kids of all ages.
This mad libs printable is a fun worksheet. With all the different answers, you and your friends are sure to come up with some good stuff.
Halloween Party Printables
Get ready to have some Halloween party fun with these fun party printables.
These free printable tags are great as treat bag labels or for any Halloween gift. There are 14 gift tags included in each free download. Grab the perfect Halloween gift tag for your party guests.
This fun Happy Halloween free printable is an easy way to top a pencil as a party favor. The best part about these fun Halloween printables is that they also work as cupcake toppers for a classroom party or
These Halloween party treats are great for classroom parties, kids' Halloween parties, or as a fun way to hand out candy during trick-or-treat time. There are 20 different varieties in each free download.
Crafts are always a fun way to get into the holiday spirit. These Easy Halloween crafts are all made with printables and made with happy.
Celebrate Halloween with these super cute bat paper puppets. Fun FREE Halloween printable bat body where you can make them into the cutest popsicle stick bat puppet bookmarks.
With just a few simple supplies of paper and tissue paper, you are creating a fun luminary to decorate your house for all of the Halloween season.
Celebrating the spooky holiday with this super fun Halloween Haunted House Craft. With this free printable template and some imagination, this Halloween craft will make for a super HAPPY Halloween.
Creating some serious Halloween fun by making this witchcraft for kids. Kids of all ages will love this Halloween witch's craft.
These Halloween Bookmarks are all kinds of fun. You can print them out and put them together to make alien puppets or alien bookmarks. Regardless of these popsicle stick crafts.
This fun Halloween craft is full of all the fun and fabulous Halloween characters. There is a ghost, witch, black cat, spider, and spooky haunted house. Grab the fun craft with a free template.
Halloween fun activities should always include building a bat. This is a fun craft for young kids that want to put their own bats together.
Would it even be the Halloween holiday if there wasn't a touch of Disney included? We love this fun Mickey Mouse Pumpkin craft so much.
Have some Halloween art fun with this great printable haunted house craft.
Learn to draw this sweet cartoon bat with our free printable step-by-step tutorial.
These Halloween Cootie Catchers from Easy Peasy and Fun are all kinds of spooky fun. Those printable fortune tellers are fun for the whole family!
Fun Halloween Activities
These printable activity sheets are all kinds of fun including a word search, maze, ispy puzzle, and crossword.
Have some fun leading up to the end of the month and the big spooky holiday.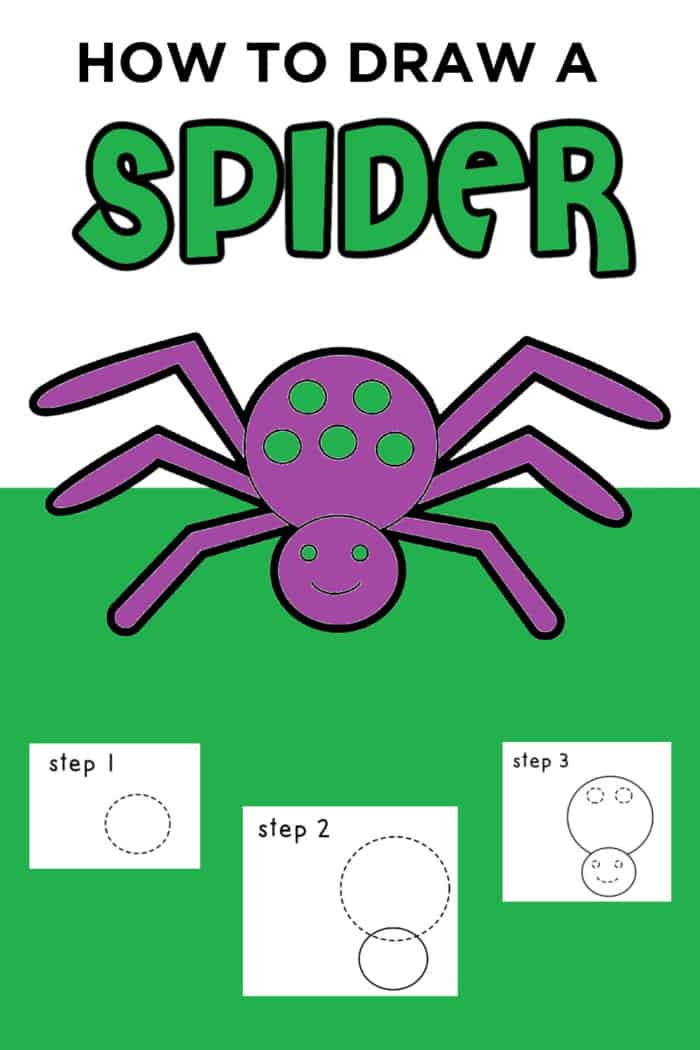 Learn to draw a fun cartoon spider with a fun free printable tutorial to go along as you learn.
Have some drawing fun with this spider web drawing tutorial.
Have some fun with the family and print out this checklist for all the fun movies throughout the Halloween month.
The kids absolutely adore these fun coloring bookmarks for Halloween. Print them out, have them coloring them and enjoy them all Halloween season long.
Loaded with all kinds of Halloween fun in this free printable October coloring page.
These Happy Halloween coloring pages and Happy Halloween Word Search are so much fun for the kids. There is nothing more fun than free printable coloring pages and some Halloween activities to keep the kids busy. Especially if there is a socially distanced Halloween this year.
Coloring fun with these free printable coloring pages for kids.
Print out this fun haunted house coloring page and have a colorful Halloween good time.
What animal is always at a baseball game? A bat! This Halloween bat coloring page is fun for kids of all ages.
Have some spooky Halloween fun with these fun free printable ghost coloring pages.
Celebrate Halloween with this fun and free Halloween cat coloring page for kids.
There is no wicked witch here with this sweet Halloween witch coloring page.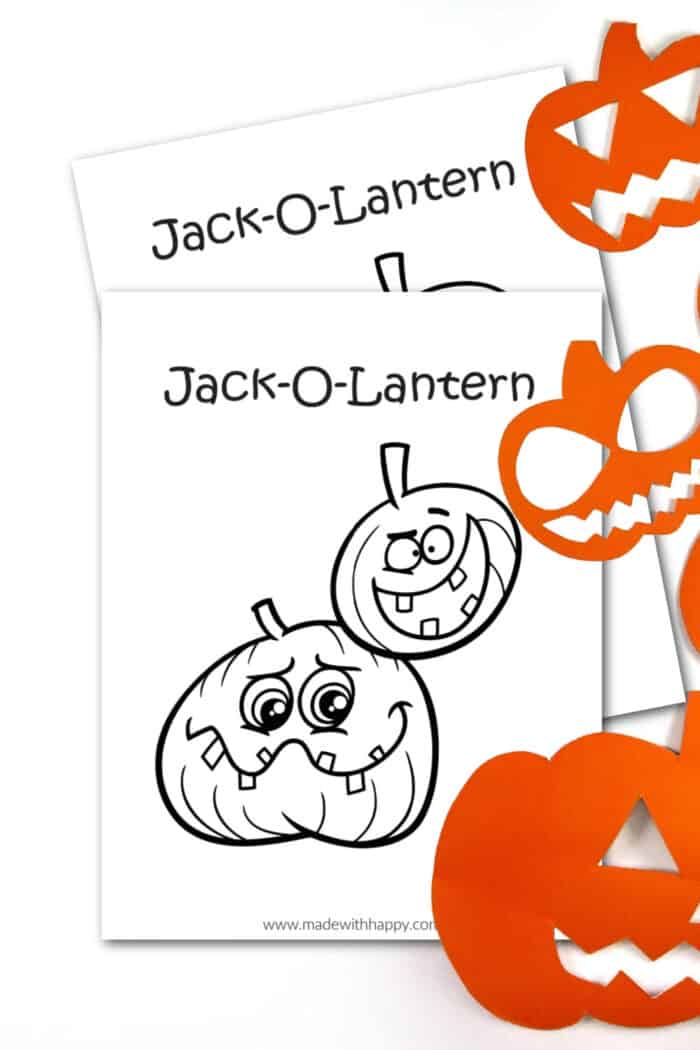 There is nothing more fun than carving a pumpkin during Halloween. Except for maybe having fun coloring and creating our own jack-o-lantern coloring page.
Halloween Decorations
Free Printable Halloween Decorations - Trick or Treat Halloween free art prints are always fun when you can place a fun Halloween sign along with your home art.
Have some placemat and table cloth fun with this free printable.
This sweet printable banner is colorful and great for your Halloween party.
Have some easy fun with these simple printable Halloween masks
This is a fun costume for both kids and adults. We're sharing all the fun and printable portions of this costume.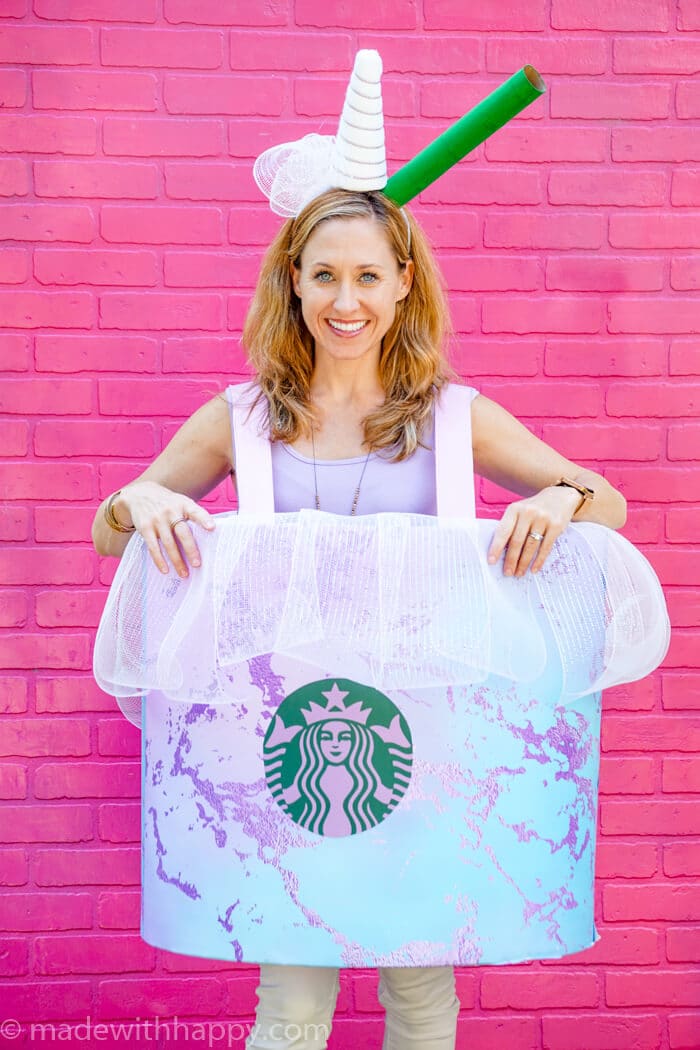 Have some unicorn fun with this sweet DIY costume.
Day of the Dead Printables
While the Day of the Dead, All Souls' Day, or Día de Muertos is not part of Halloween, it is associated with Halloween as it happens the few days after Halloween.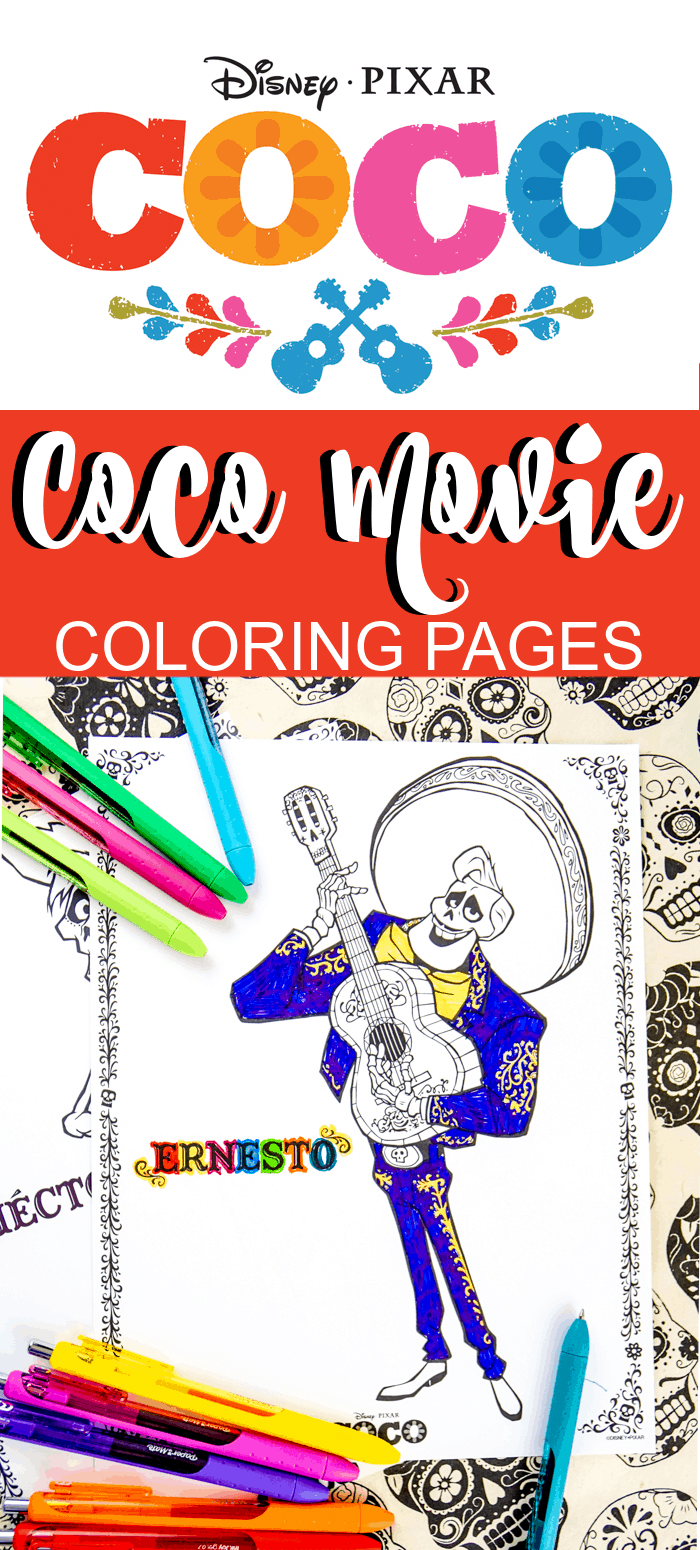 Celebrating the Day of the Dead with a young boy, Miguel, and his Mexican family. We have some great printable activity sheets and coloring sheets for this extraordinary tale.
We highlighted these Fall Worksheets along with some other fun kids' crafts in our October Crafts for Kids along with our 101+ Easy Craft Ideas for kids.
You also do not want to miss our 101+ Printable Coloring Pages For Kids and 101+ Printables For Kids full of Crafts and Coloring Pages.
Other Free Spooky Halloween Printables You'll Love
CONNECT WITH MADE WITH HAPPY!
Be sure to follow me on social media, so you never miss a post!
Facebook | Twitter | Youtube | Pinterest | Instagram
Looking for crafts to keep your child busy? Sign up for my 5 Ridiculous HAPPY Activities in under 30 minutes for your kids delivered directly to your inbox!
Find and shop my favorite products in my Amazon storefront here!
HALLOWEEN FREE PRINTABLES
PIN IT TO YOUR FAVORITE BOARD ON PINTEREST!
FOLLOW MADE WITH HAPPY ON PINTEREST FOR ALL THINGS HAPPY!