Celebrate the Fall Season with these Fun Fall Printables for Kids. We have bingo, scavenger hunts, coloring pages and more!
These Fall printables for kids are full of learning, coloring, puzzles and more. We can't wait to share the hours of fun we have put together for your children.
Fall is one of our favorite times of year. If you love Fall as much as we do you, won't want to miss our other popular Fall posts including: Leaf Bowl DIY, Fall Inspired Cupcakes, Fall Appetizers and Easy Fall Crafts For Kids.
We highlighted these printables along with some other fun kids craft in our September Crafts for Kids along with our 101+ Easy Craft Ideas for kids.
You also do not want to miss our 101+ Fun Coloring Pages For Kids and 101+ Free Kids Printables full of Crafts & Coloring Pages.
Free Fall Printables
We are always on the hunt for free printables. Fall season happens to be one of our favorite times to find them as its the perfect time of year to explore fall leaves, pumpkin spice lattes, cozy blankets and some autumn printables.
Grab a group of your friends this Fall (virtual or in real life) and play a game or ten of Fall Bingo. The kids will love this all season long.
Check off those favorite Fall activities on our sweet free printable Fall Bucket List. From the pumpkin patch to eating candy corn. This is a great Fall themed hands on activities that the whole family will love.
Watch as your kids hunt for their Fall favorite words in this fun free printable Fall Word Search.
These apple themed worksheets are all kinds of fun. We love printing these out before we head off to go apple picking and work through in the car ride.
These printable activities all about leaves are fabulous Fall worksheets to have all season long. The kids will love to have the leaf identification cards as they head out on their nature walks.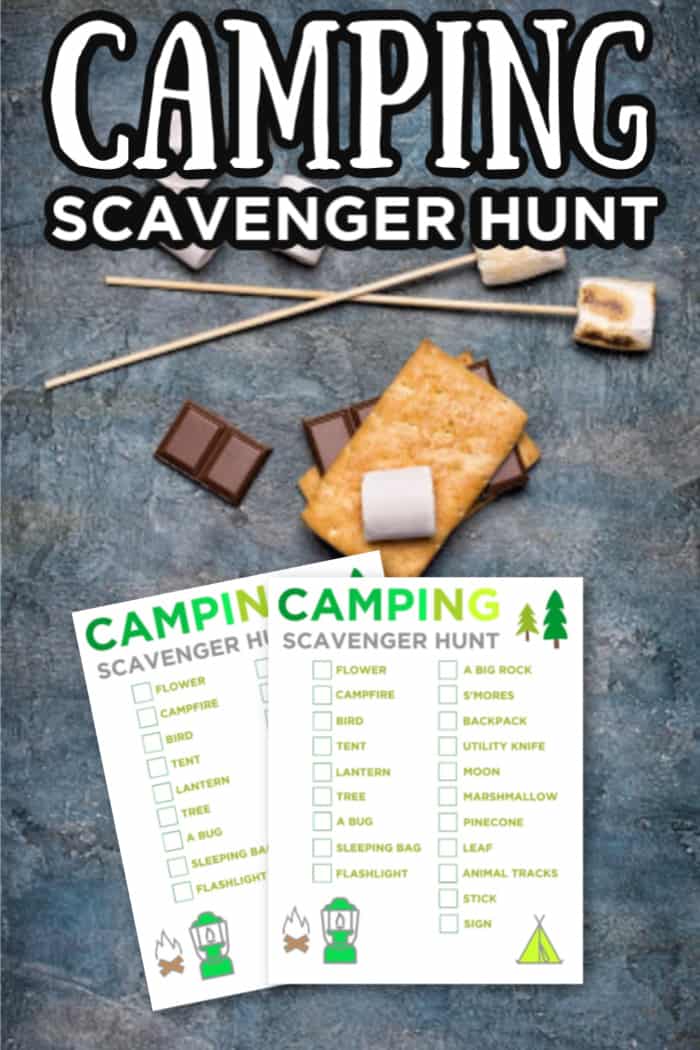 There is something fun about Fall and camping and we are all for it. If crafts are more your style, then don't miss our camping crafts for kids.
These fall life cycle worksheets are great for learning the full circle of growth of the pumpkins. Another fun addition to the pumpkin patch adventure is have them practice counting all the white pumpkins. It is always a fun one for my family!
There is something about Fall and getting outside before it becomes too cold. We love the idea of nature hikes and taking these scavenger hunts with us always gives the kids something to do.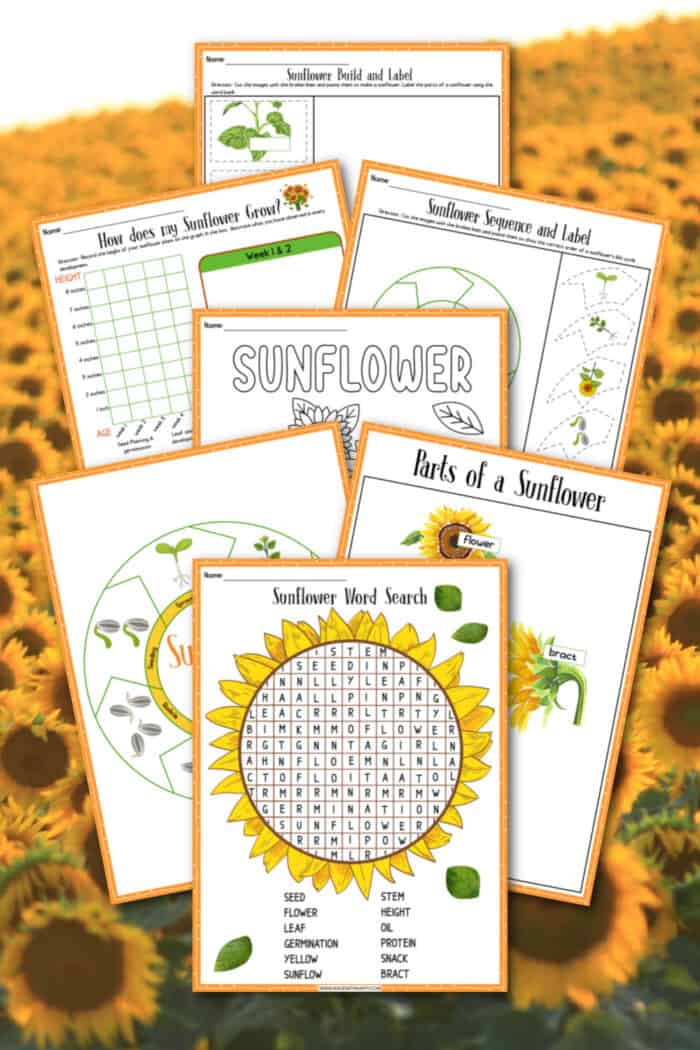 If your pumpkin patch is anything like ours, then there is a sunflower maze adventure. We love the idea of adding some learning worksheets into the fun of solving the maze!
Acorn Activities For Preschool
Learning all about acorns is always fun during the Fall months as they are typically everywhere on our nature hikes. Fall counting and fine motor skills are skills fine tuned in this acorn activity worksheets.
Pairing fun adventures with educational worksheets is one of our favorite things to do with the kids. Give the kids fun worksheets like these pumpkins activities in the car on the way to the pumpkin patch. Help pass the time in the car without electronics.
Fall Printable Tracing Worksheets
Practice tracing is always a good idea for the younger children to learn their letters and how to print. These are Fall themed alphabet tracing worksheets with some fun Fall themed words like turkey, rake, squash, and more.
Learn all about the Thanksgiving favorite. We're sharing the life cycle, the parts of the turkey, and some fun puzzles and mazes as well.
If you have been around Made with Happy for any amount of time, then you know that crafts are our jam. We have come up with a great list of really fun easy fall crafts that are sure to spark all the creativity in your children. The few crafts below have a printable aspect to the craft making it double our jam.
We included three different printable fall leaves with this craft. We share how to turn the salt painting into a fall watercolor masterpiece.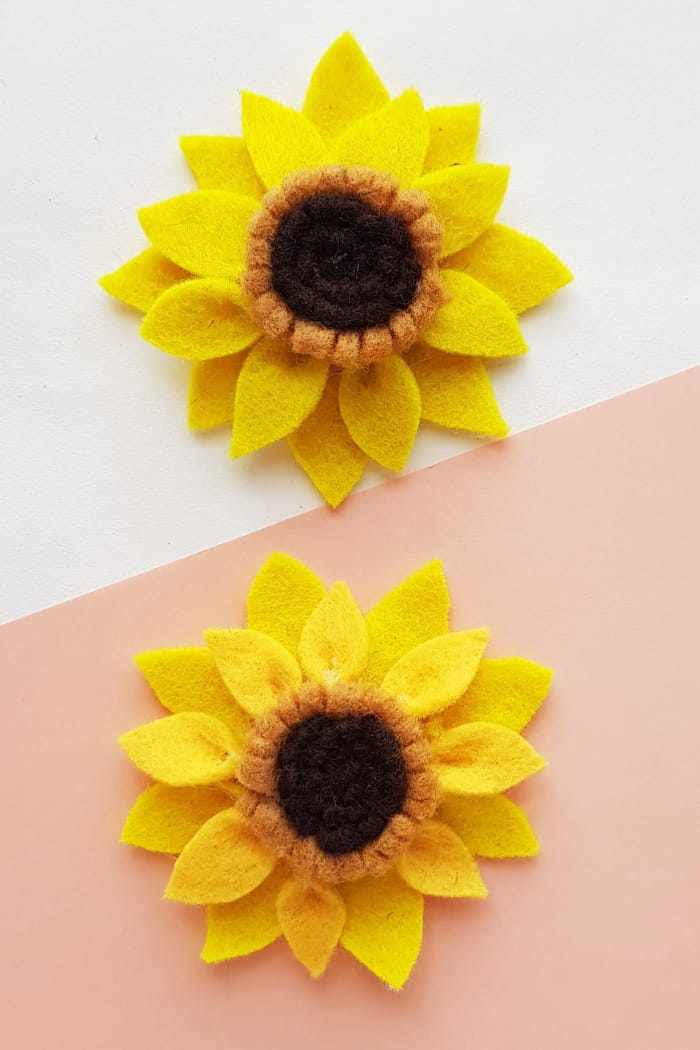 These sweet felt sunflowers are so pretty and great to turn into pins, or add to wreath or something fun. There is a free printable sunflower template included with this craft.
Printable Fall Coloring Page
Happy Fall friends! Grab our free Happy Fall coloring page and word search.
Grab our free printable scarecrow coloring page for some Autumn fun. Definite fun Fall printable for kids
Sunflowers are at their largest in the early Fall and we are here for it. Print out our free Sunflower coloring page for some added coloring page for kids fun.
Monthly coloring pages are always a fun way to color your way through a season, like Fall. You can grab each of the free coloring page per month in Fall including September, October and November. If you are looking for every month, then you can purchase the full year in our shop for a small fee.
September is the start of Fall and we love everything about kicking off Fall with a fun free coloring page.
October is foundation month of Fall. The dead middle of Fall is where so much fun to be had with Halloween and everything leading up to. Happy Fall October!
The last month of Fall is a fabulous month where the leaves have for sure turned and thankfulness is in our hearts.
Football Printables For Kids
American Football is a family favorite during the Fall months. Whether you watch college football, NFL, flag football or all of the above, we are here for it and love it. We have some fun football printables including football bingo, football activitites and learning worksheets. These are all great to have on hand for a full game day with the kids.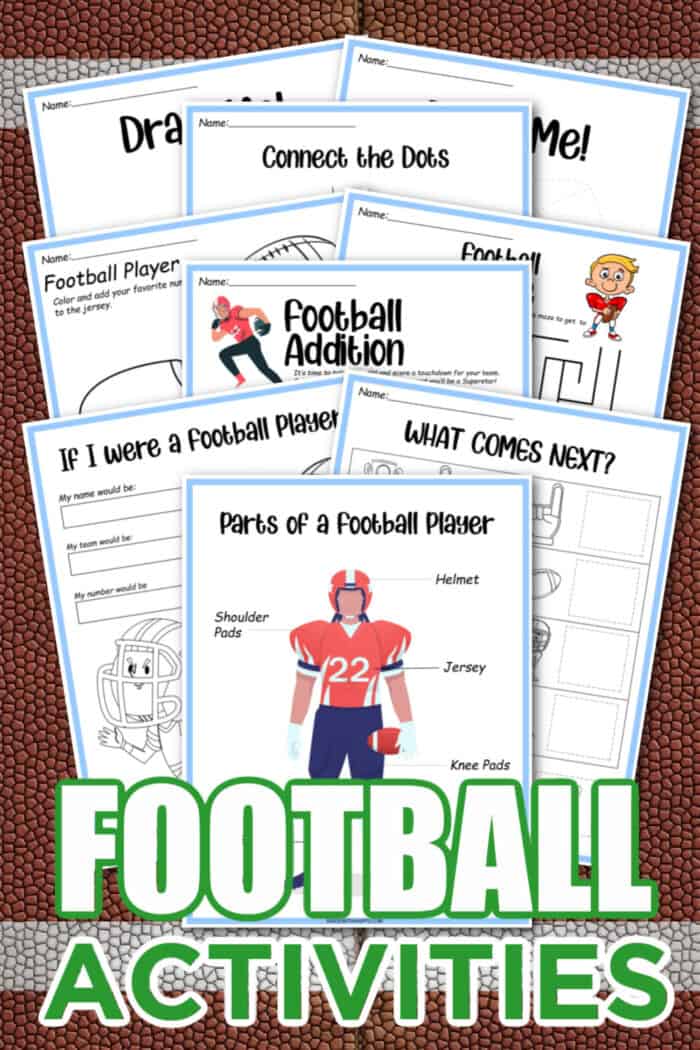 We love the idea of teaching them kids young about football and all the different aspects. These worksheets are full of all kinds of football fun.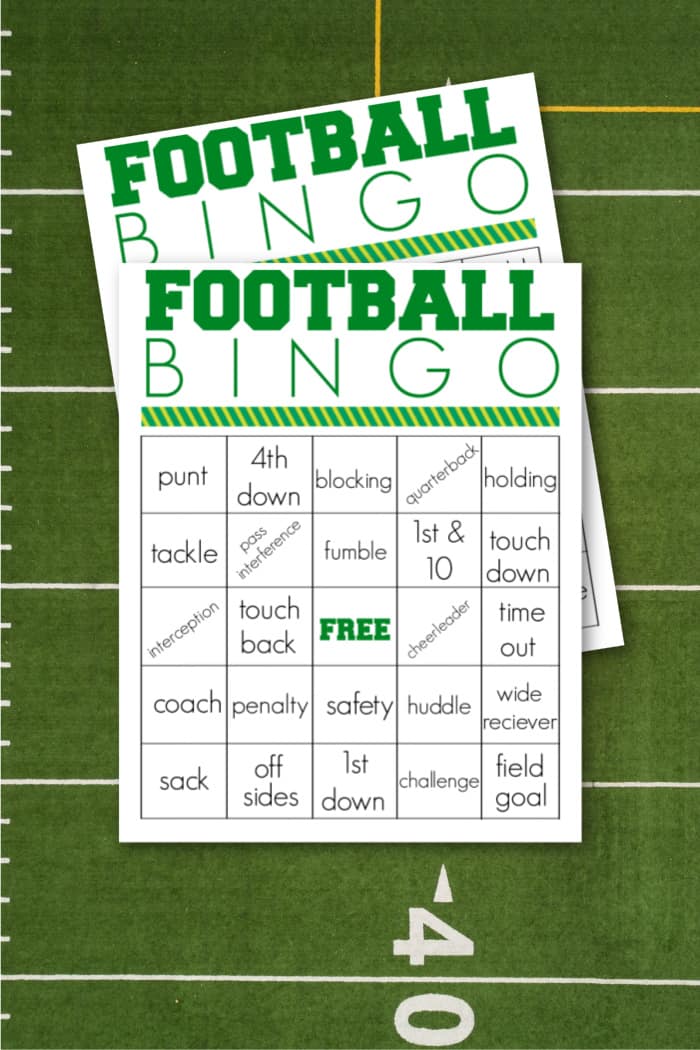 One of the most popular printables not only in Fall, but all year long is our football bingo. Have fun with the whole family as you watch the game for some added fun.
Add some more football fun with this free printable football tic tac toe. Great with whatever game day snack you have on hand that day.
Printable Fall Decorations
As part of our Fall printables, we have some printable Fall home decor. Check out these fun and colorful seasonal decor that will be the perfect addition to your space.
We're sharing a fun and rainbow Fall colored Happy Fall Y'All Sign that we would love for you to hang in your space.
This sweet "thanks" wreath is modern and beautiful and can be printed off in a few minutes.
Grab A Full Fall Bundle - On Sale Now
This is a fun fall printable for kids to enjoy all season long.
Other Fall Favorites You'll Love
CONNECT WITH MADE WITH HAPPY!
Be sure to follow me on social media, so you never miss a post!
Facebook | Twitter | Youtube | Pinterest | Instagram
Looking for crafts to keep your child busy? Sign up for my 5 Ridiculous HAPPY Activities in under 30 minutes for your kids delivered direct to your inbox!
Find and shop my favorite products in my Amazon storefront here!
FALL PRINTABLES FOR KIDS
PIN IT TO YOUR DIY BOARD ON PINTEREST!
FOLLOW MADE WITH HAPPY ON PINTEREST FOR ALL THINGS HAPPY!