Have some Fall season fun with this FREE printable October Word Search. This is a great activity to get kids of all ages learning themed words and more importantly, having fun.
October word search puzzles are a great addition to your fall games and printable puzzles. It's a great way to pull both younger kids and older kids together for one fun puzzle.
No matter the level of difficulty, printable word search puzzles like this one, bring out kids problem solving skills and analytical skills. It's fun to watch them flex their brain power as they work to solve the puzzle.
This October word search printable brings all the fun fall words and Halloween related words into one super fun puzzle.
The month of October has so many fun activities that it's great to celebrate. Of course, the main fun fall activity of October is Halloween, but there can be all kinds of special days leading up to it.
Pumpkin patches, corn mazes, and changing leaf color. The autumn season is one of our favorites. The sweater weather gives us a free pass at slowing life down and spending time as a family inside.
Spending time inside after spending time in the crisp Fall air is all kinds of fun and cozy. Grab a pumpkin hot chocolate and pull out some October puzzles, October Crafts, and October coloring pages, and have some family fun.
Word searches are great learning tools for kids. They can help kids learn with sight words and vocabulary words. They have also been shown to help with anxiety and nerves as it gives them one thing to think about shut out the rest of the world.
For those not as familiar with word search puzzle, they are typically based around a theme, like the month of October. There is a list of themed words that are hidden in a group of letters.
The object of the word searches is to find all the hidden words. They can be hidden from side to side, top to bottom, or diagonally.
There are different levels of difficulty for the word puzzles based on the length of the word, the number of letters in the puzzle, and the number of words hidden diagonally (this tends to be harder for kids to find).
What is the fastest way to find words in word hunt?
We definitely recommend scanning the puzzle from left to right starting at the top row and looking for the first letter of the hidden words. This will help find most of the words. It helps if you use your fingertip to scan the puzzle or the back of your pencil.
Another helpful hint is if there is a word in the list of words that has letters that aren't used very often. Like q, x, z. These are often easy to spot.
Also, look for the letter pairs once you up your skill level. If you are looking for the word "black cats", scan the puzzle for "bl".
You also do not want to miss our 101+ Printable Coloring Pages For Kids and 101+ Printables For Kids full of Crafts and Coloring Pages.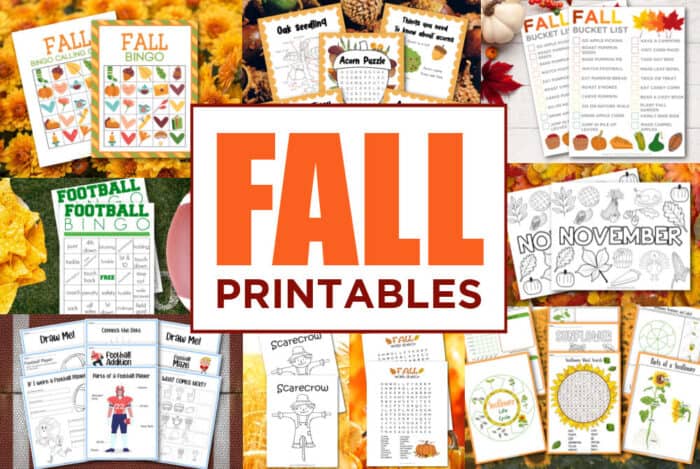 Halloween Word Search Puzzle
Download Free Printable October Word Search
Enter your email address in the form below. You will be taken to the free printable fall word search.
* For personal use only
CONNECT WITH MADE WITH HAPPY!
Be sure to follow me on social media, so you never miss a post!
Facebook | Twitter | Youtube | Pinterest | Instagram
Looking for crafts to keep your child busy? Sign up for my 5 Ridiculous HAPPY Activities in under 30 minutes for your kids delivered directly to your inbox!
Find and shop my favorite products in my Amazon storefront here!
OCTOBER WORD SEARCH
PIN IT TO YOUR DIY BOARD ON PINTEREST!
FOLLOW MADE WITH HAPPY ON PINTEREST FOR ALL THINGS HAPPY!