Looking for free printable word searches for kids? We have over 50 different FREE and fun word search puzzles for kids ages preschool and up!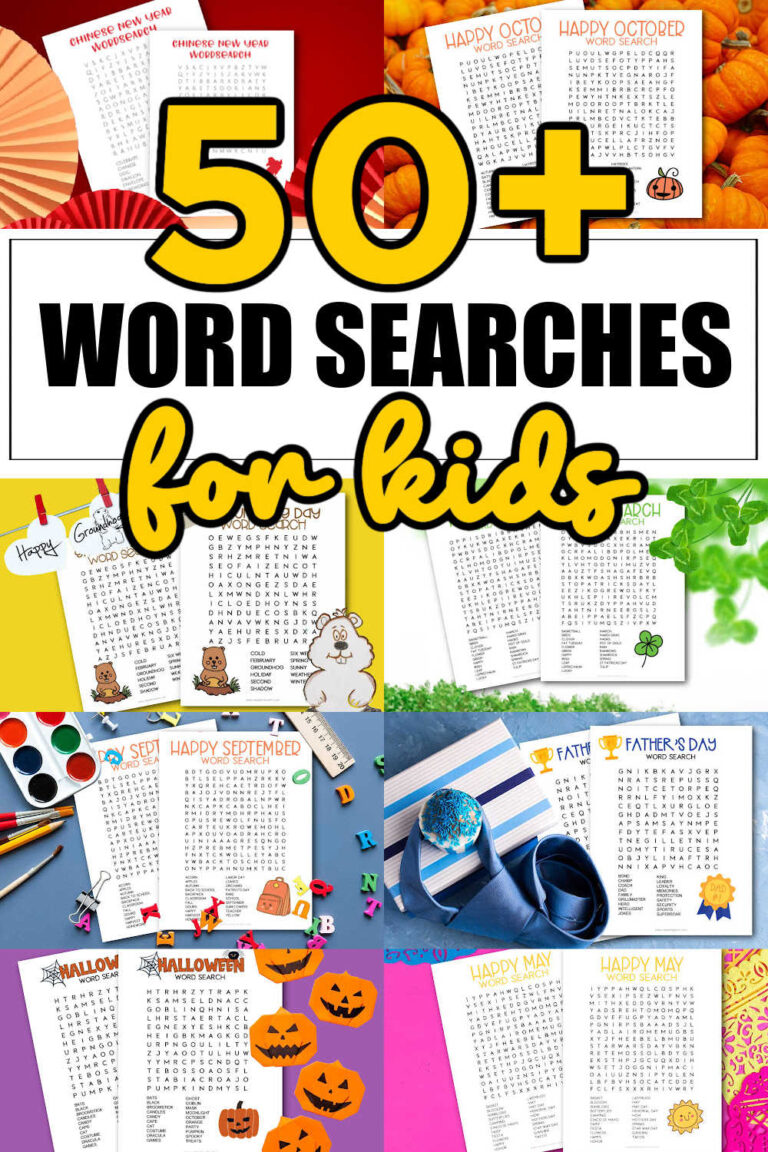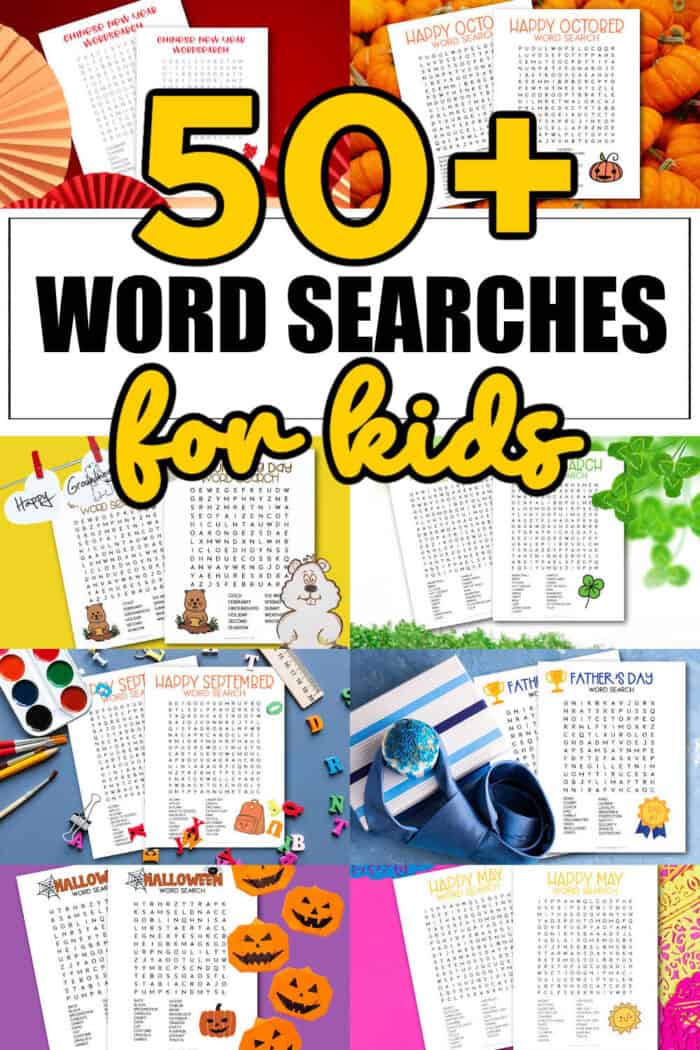 These fun word searches for kids are a great way to sharpen their problem solving skills as well as improve their spelling skills.
Learning new vocabulary words through a fun word search puzzle is a great way to get kids excited about learning through a word puzzle. A fun way to introduce new words through a word game.
The easy word search puzzles below are a great addition to holiday lesson plans or simply working on improving their vocabulary skills. Each puzzle below has themed words hidden in a word search game.
Our word searches below fit into four sections. Click the link to jump to a certain section.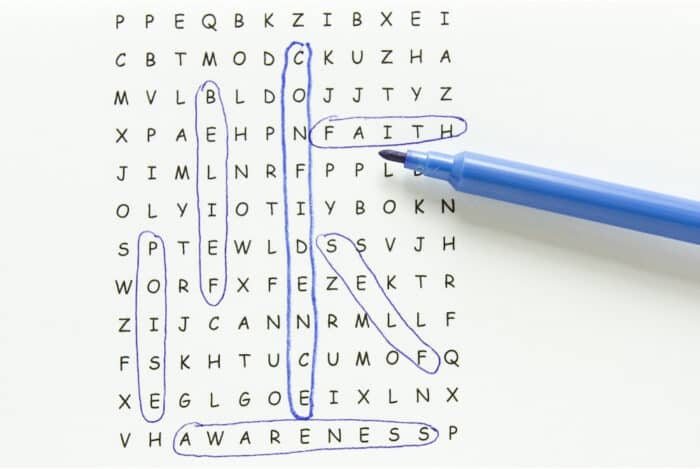 Printable Word Search Puzzles
For those that may not be as familiar with word searches. They are word games where there is a list of words, typically based around a theme. There is a list of themed words are hidden inside a block of letters.
The object of the word games is to find the hidden words inside the letter puzzle. Once you find it, you circle the word in the puzzle or highlight it. Then mark it off your list and find the next word.
Word Search Levels of Difficulty
As with most puzzles, there is definitely a level of difficulty with each word puzzle. There are four ways to increase the level of difficulty of a word search.
The number of letters in the puzzle
The length of the hidden word
The direction of the hidden word
The number of words hidden that are hidden right to left and top to bottom.
The number of letters in the puzzle - The more letters in the puzzle the more difficult it will be to find the word.
The length of the hidden word - The longer the word, the more difficult the puzzle.
The direction of the hidden words - Words can be hidden in a number of directions. From right to left (like reading a book), from top to bottom are the easiest directions. These are great for preschool and kindergarteners.
As the difficulty increases, there will be words hidden diagonally and backward. This includes from left to right, bottom to top, and backward diagonally.
The number of words hidden that are right to left and top to bottom - As we mentioned earlier the easier puzzles will have the words going from right to left and from the top to the bottom.
Another way to increase difficulty is to make more of the words hidden diagonally and backward.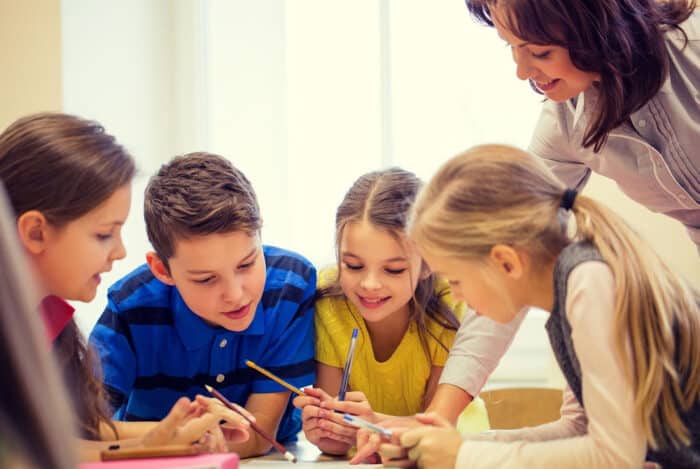 Seasonal Word Searches
Explore each of the four seasons with these fun free printable word searches. We love that you can enjoy these fun puzzles all season long!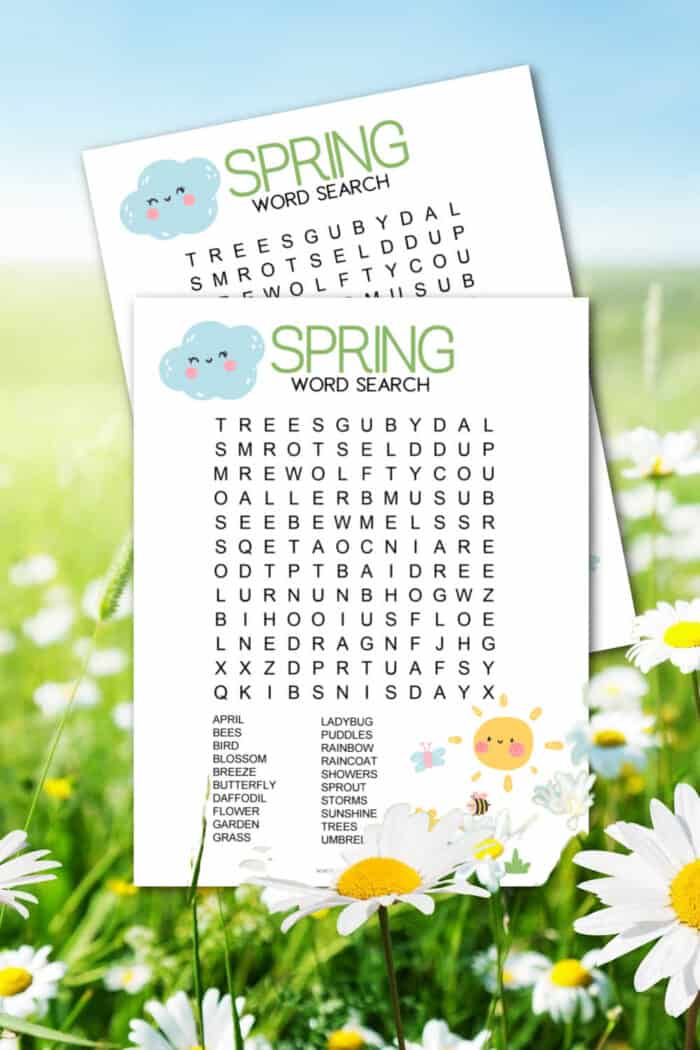 Get excited for all the beauty and sunshine in Spring with this Spring word puzzle.
These fun and HAPPY Spring worksheets include both a coloring page and a word search.
School's out for Summer! That doesn't mean you can't still flex those brains with this fun Summertime word search.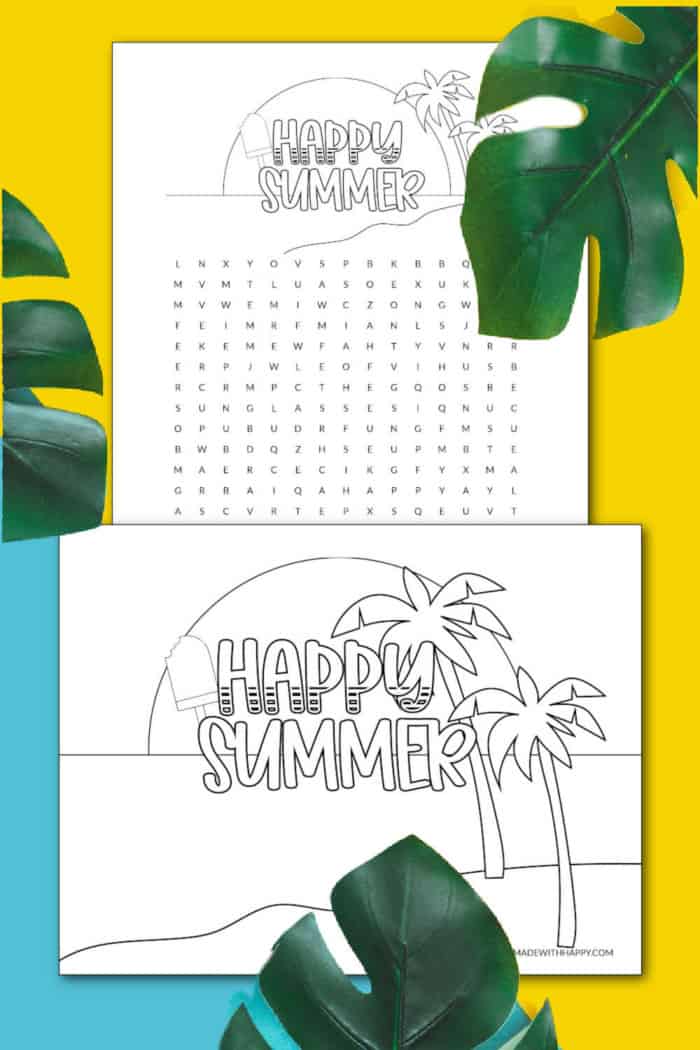 Happy Summer that is for sure with these two free worksheets including a Summer word search and coloring page.
The leaves are falling and its time to get in the Autumn mood. Grab this free Fall word search puzzle and have some puzzle fun.
Happy Fall Y'all! These Fall worksheets are giving us all kinds of cool crispy vibes along with all kinds of fun.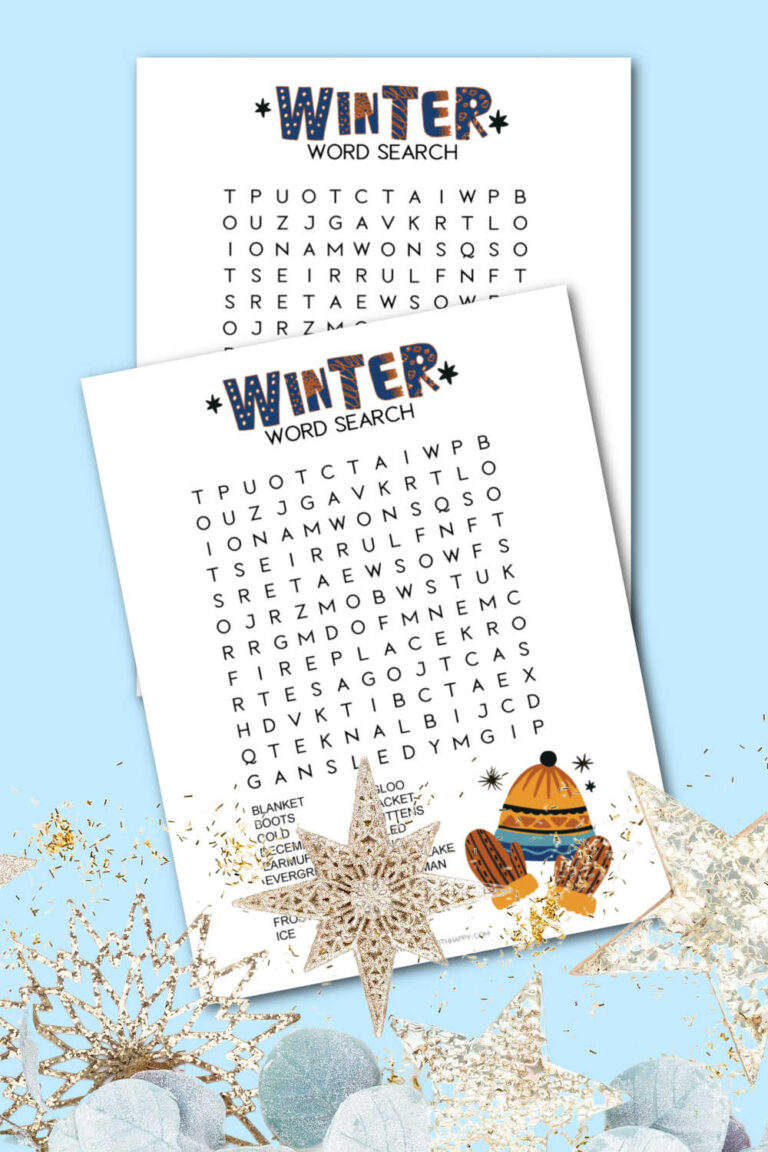 Even if there is a chill in the air, grab a cup of hot cocoa and this fun winter word puzzle.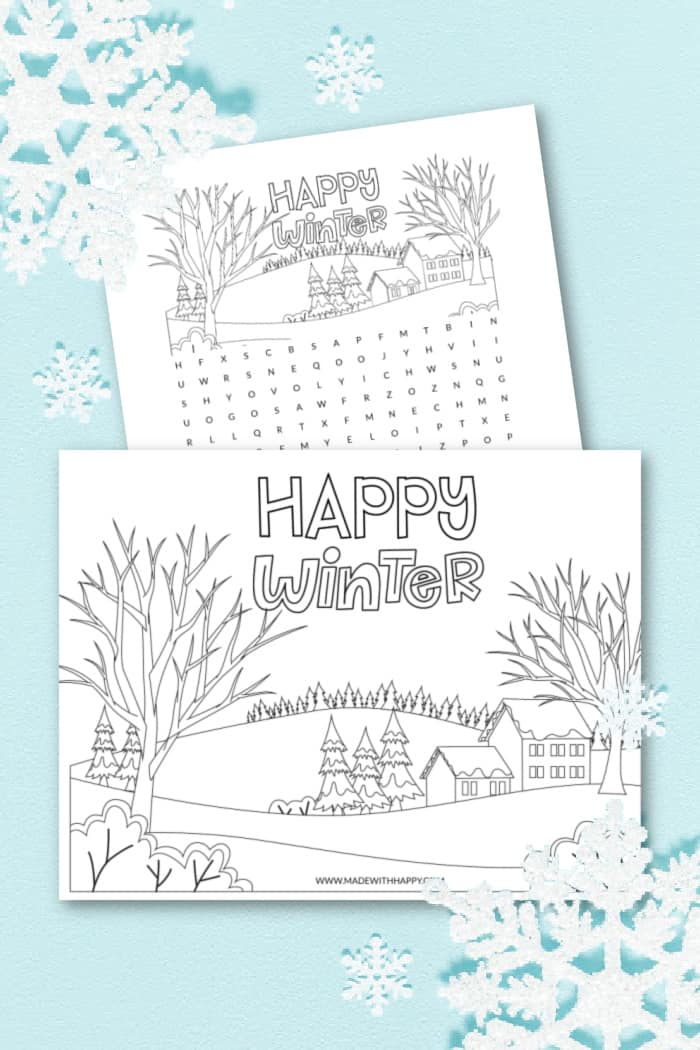 It is sure to be a Happy Winter with these free printable word search and coloring page. Nothing like a little down time from building a snowman!
Holiday Word Searches
Below you will find a word search or two for all the major holidays. Have some holiday fun with these free printable word searches for kids!
The Chinese New Year is a fun celebration at the beginning of the year. We have this fun word search as well as some fun Chinese New Year crafts that will teach the kids a little more about this beautiful celebration.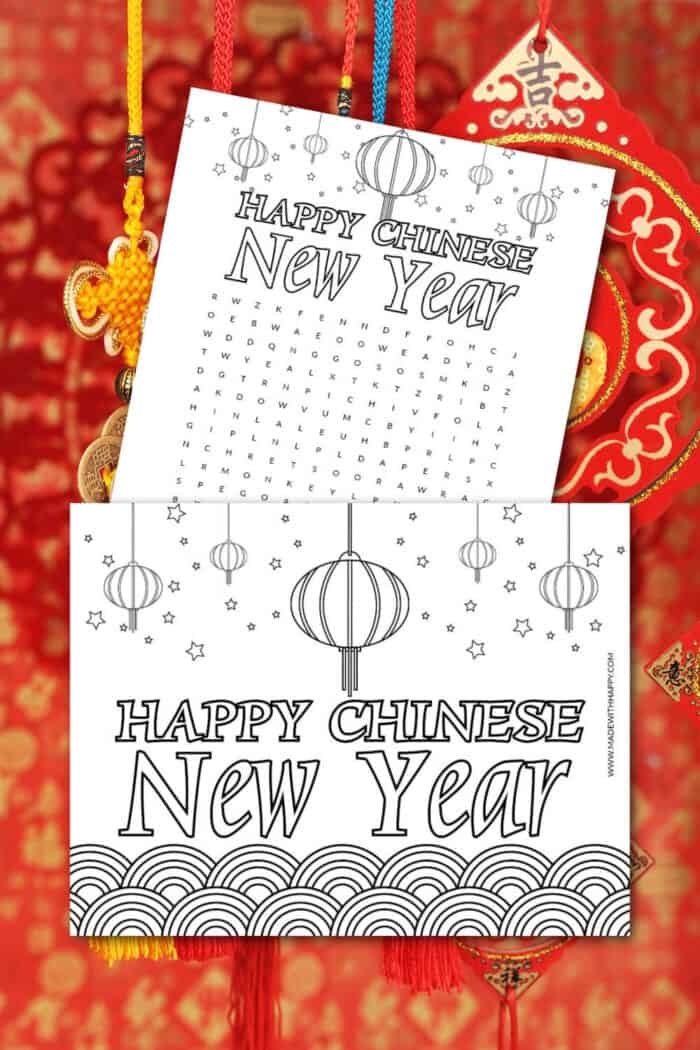 Happy Chinese New Year. Learn all about the Chinese celebration and how each year is represented with an animal.
Have some fun with Punxsutawney Phil on Groundhogs Day. Did he see his shadow?
Ahhh, we love love! Grab this fun free printable and get excited for the love holiday!
Happy Valentines to you my friends! Grab these two worksheets in celebration of Valentine's Day including a word search and coloring page.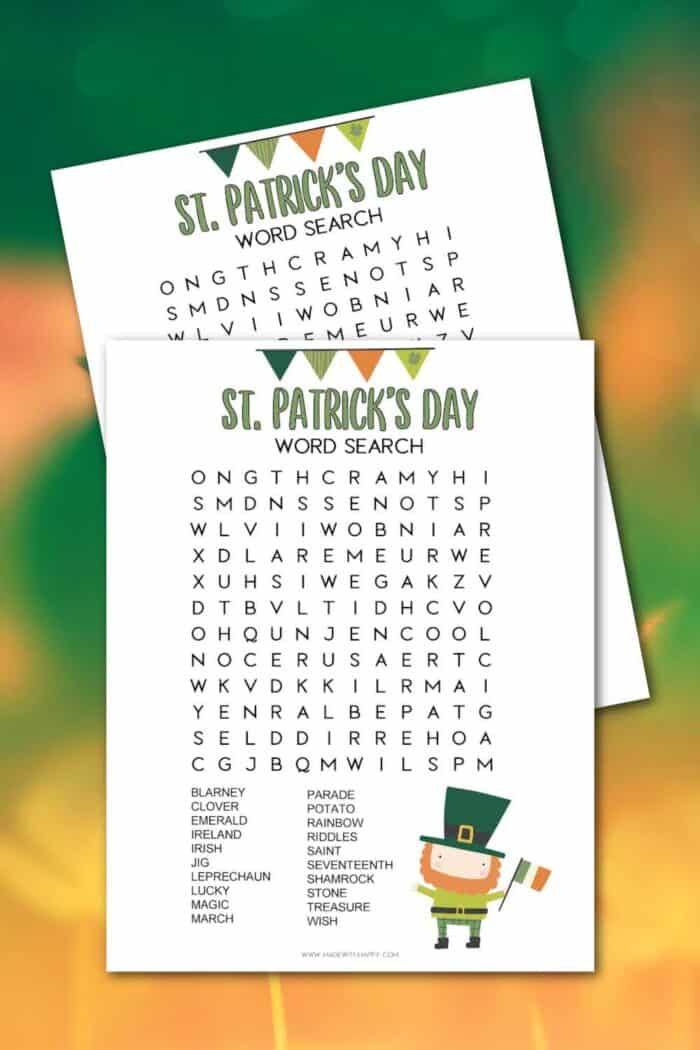 The luck of the Irish is for sure happening with this sweet free printable.
Somewhere over the rainbow is for sure a Happy St. Patrick's Day! These two free printables include a coloring page and word search puzzle.
This fun Easter word search is sure to hop into your hearts with all its fun.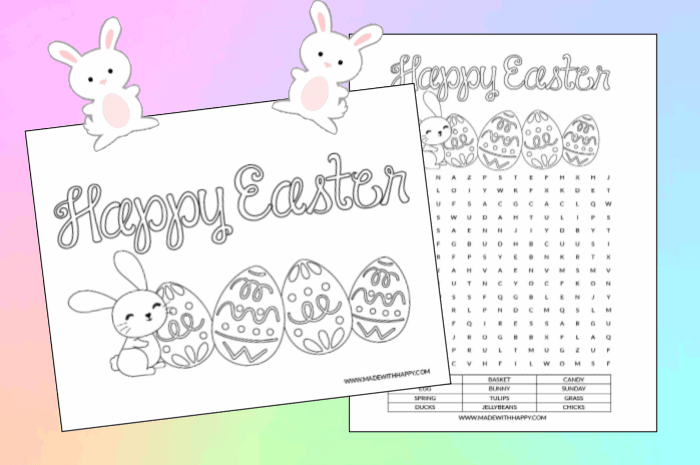 Happy Easter indeed with these fun printables that will keep you busy until the Easter bunny is done hiding all the eggs.
Earth Day Word Search
Learn some new ways we can help the Earth this Earth Day.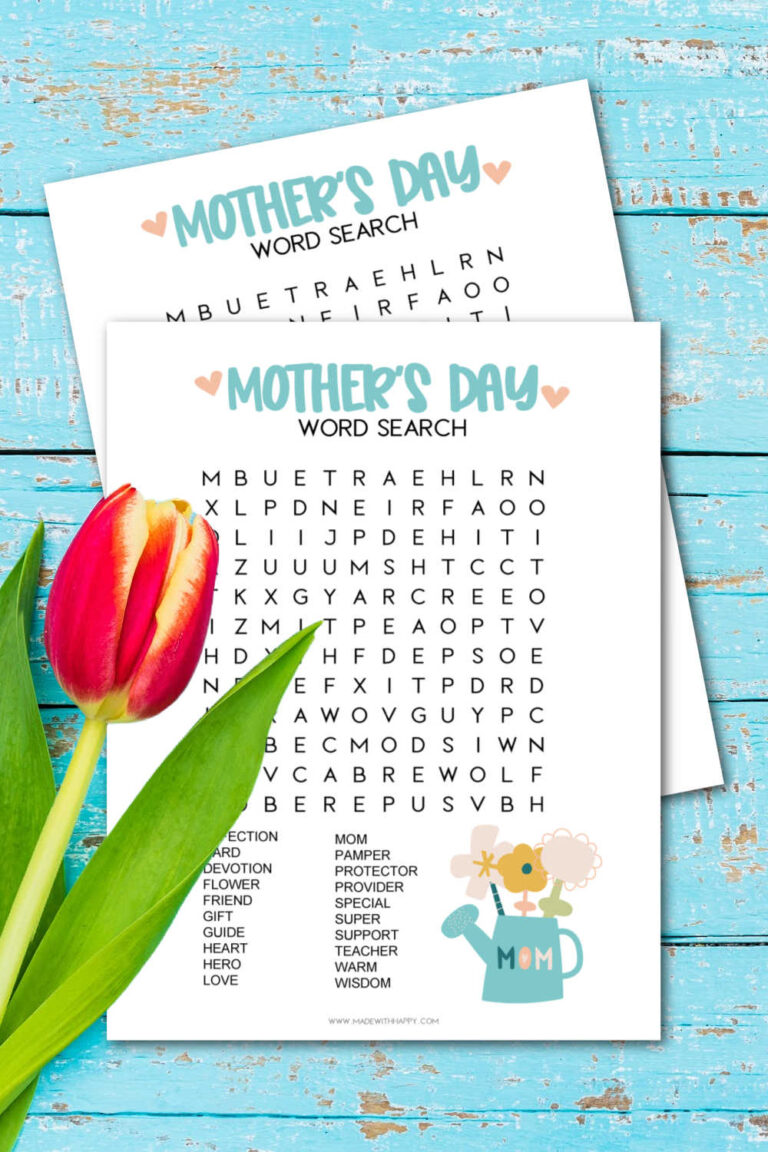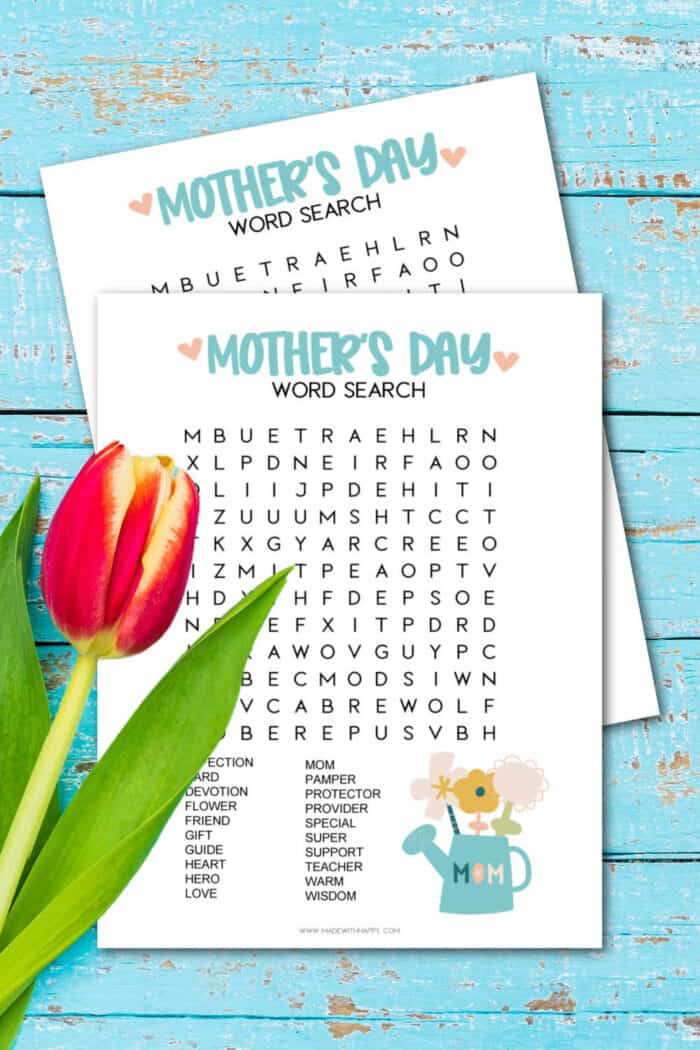 Celebrate Mom and work on this word search with her on her special day.
Tell Dad you love him and have some fun with this free printable word search just for Dad.
Celebrate America's birthday with this fun patriotic word search.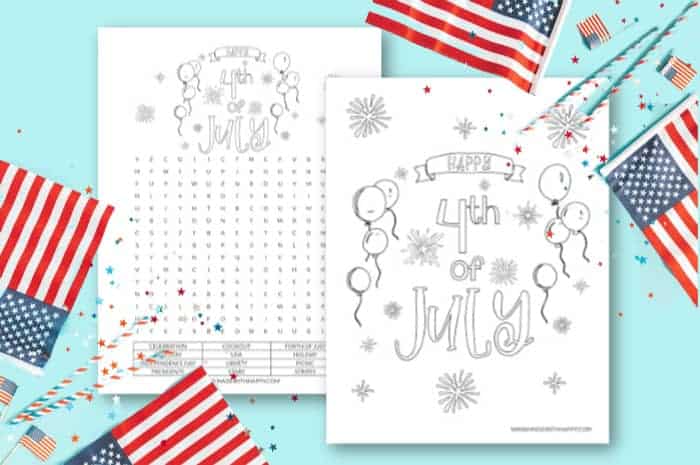 Happy 4th of July and Happy Birthday America. Ring in the fireworks with these fun and free printable worksheets with a coloring page and word search.
This is a fun placemat for kids of all ages to keep them entertained throughout your 4th of July celebrations. There is a word search, maze and coloring portion to it!
Its back to school time and love getting kids excited about it. Print off this free printable word search and have some fun!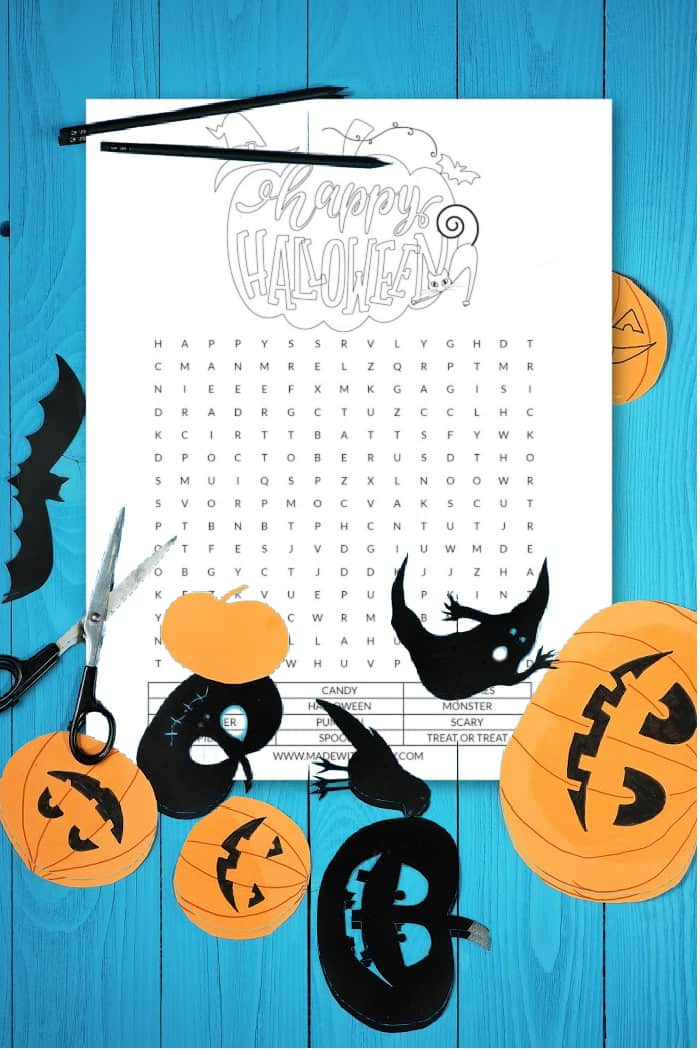 Happy Halloween for sure with these not so spooky coloring pages and word searches.
Have some word-finding fun with this free printable Halloween word search.
This fun Thanksgiving word search is great to have available to your guest that are waiting for the turkey to cook.
Happy Thanksgiving to all with two free pages of coloring and puzzling fun.
This Christmas word search is great all season long. Get excited for Jesus' birthday!
Happy Christmas! We're all about Happy and fun and these free printable word search and coloring page are for sure HAPPY.
Grab these Christmas Activity Sheets that have all kinds of fun including a fun Christmas word search.
Happy Holidays should include these fun worksheets that will get your kids brains flexing while on break from school.
Celebrate Hanukkah, the festival of lights, with this fun word search puzzle game.
Ring in the New Year with this free printable New Year Word Search.
Happy New Year with a fun word search and coloring page.
Monthly Word Search Puzzles
Each month of the year is full of fun and different holidays. Grab each month individually, or you can grab the whole year of word searches in our shop.
Kicking off the new year with this fun January word puzzle.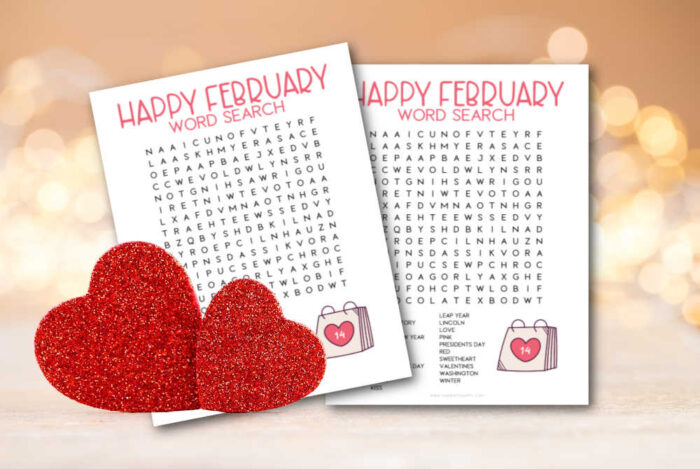 February is the month of love and fun with this February word puzzle.
The grass is finally growing back and the fun of St. Patrick's day is happening in March.
April Showers are not going to get us down with this fun and free printable April Word search puzzle.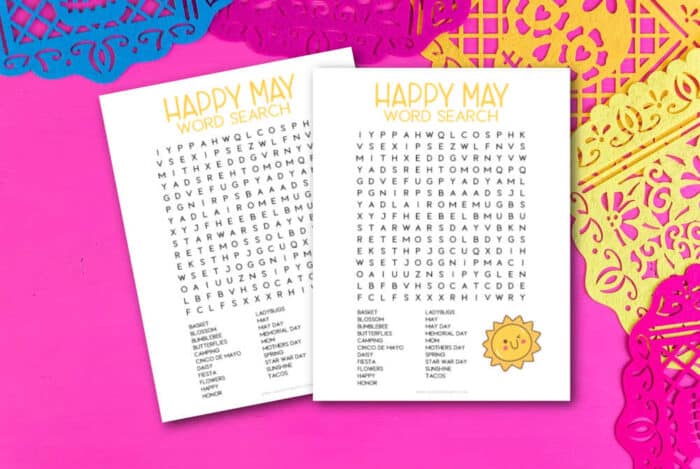 No May gray here with this fun and festive Happy May Word search puzzle.
Gearing up for the end of school and kicking off Summer right with this June Word search puzzle.
Summer fun and America's birthday is a great time to celebrate all the Happy July has to offer with this free July Word Search Puzzle.
This fun August word search puzzle is great to bring with you on your last Summer vacation.
It's back to school and the kick-off of Fall with this fun free printable puzzle.
Bring on all the pumpkins and Halloween fun with this October word puzzle.
Fall is in full swing and Thanksgiving is coming. Grab this free printable Happy November for some real fun!
December Word Search
End the year with all kinds of fun with this free printable Happy December word search.
Grab the Full Year or Word Searches
Other Word Searches
If your house is anything like mine, then there are some real unicorn lovers. This is great for a Unicorn party or just fun for fun.
Celebrate Dr. Seuss and Reading across America with this fun free printable.
Other Word Puzzles You Might Enjoy
CONNECT WITH MADE WITH HAPPY!
Be sure to follow me on social media, so you never miss a post!
Facebook | Twitter | Youtube | Pinterest | Instagram
Looking for crafts to keep your child busy? Sign up for my 5 Ridiculous HAPPY Activities in under 30 minutes for your kids delivered directly to your inbox!
Find and shop my favorite products in my Amazon storefront here!
WORD SEARCHES FOR KIDS
PIN IT TO YOUR DIY BOARD ON PINTEREST!
FOLLOW MADE WITH HAPPY ON PINTEREST FOR ALL THINGS HAPPY!