Lots of fun and easy crafts for Fall and Thanksgiving. We have lots of quick and simple November crafts for kids that can be done in under 30 minutes.
These November crafts for kids are what Fall and Thanksgiving are all about.
November is such a fun month to celebrate. Lots of time for fun Fall crafts including Indian corn, sunflowers, and Fall leaves.
Easy Thanksgiving crafts are also a big portion of what makes November crafts that much more special.
There are lots of fun turkey crafts, pumpkin crafts, and fun Fall crafts to keep those little hands busy this November. Check out all the items below.
If you enjoy easy crafts like these ones, make sure to check out last month's October Crafts For Kids along with our 101+ Easy Craft Ideas for kids.
You can also find lots of great printable coloring pages, games, and crafts at one of our most popular posts, 101+ Free Printables For Kids.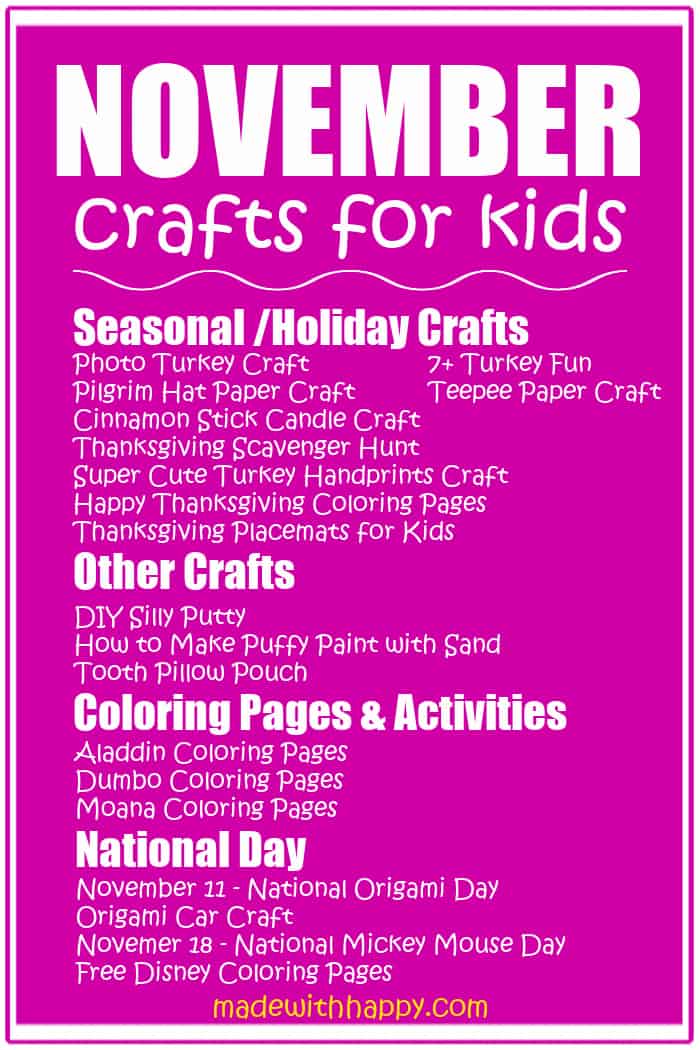 Download Free Printable Checklist For November Crafts For Kids
For those that like a printable version, then we have you covered. Enter your name and email below and it will take you straight to the pdf for free.
November Arts and Crafts
There are so many great crafts for kids of all ages. We are sharing some of our favorite November preschool crafts for the little ones' craft time to fun Thanksgiving craft ideas and fun Fall crafts with beautiful Fall leaves, pine cones, and turkeys that your older kids are sure to have fun with too.
Enjoy all our simple November crafts that are full of fun craft stick projects, paper projects, and some great art projects.
Looking for all kinds of fun facts about November, then head over and load up on all the fun. Comes with a fun free printable version too.
We've pulled together a ton of fun thanksgiving crafts full of turkeys, leaves, pilgrims, candy cornucopia, and teepees. Grab your supply box full of popsicle sticks, hot glue, and pipe cleaners, and get crafting!
These colorful turkeys are great as seat markers on your thanksgiving dinner table. They are fun and easy to make.
Grab some black construction paper and our free printable pilgrim hat and you have yourself a fun Thanksgiving craft.
Print out our fun turkey template and create a fun paper turkey. Turn that turkey into a puppet or bookmarks too!
There is something so sweet about these handprint turkeys. Have fun with your kids painting their hands, add some googly eyes, and voila, you have a treasure for your years to come.
These DIY Paper Teepees are all kinds of Fall craft fun! Grab your favorite colored paper and our free printable and you can make these teepees in all the colors of the rainbow!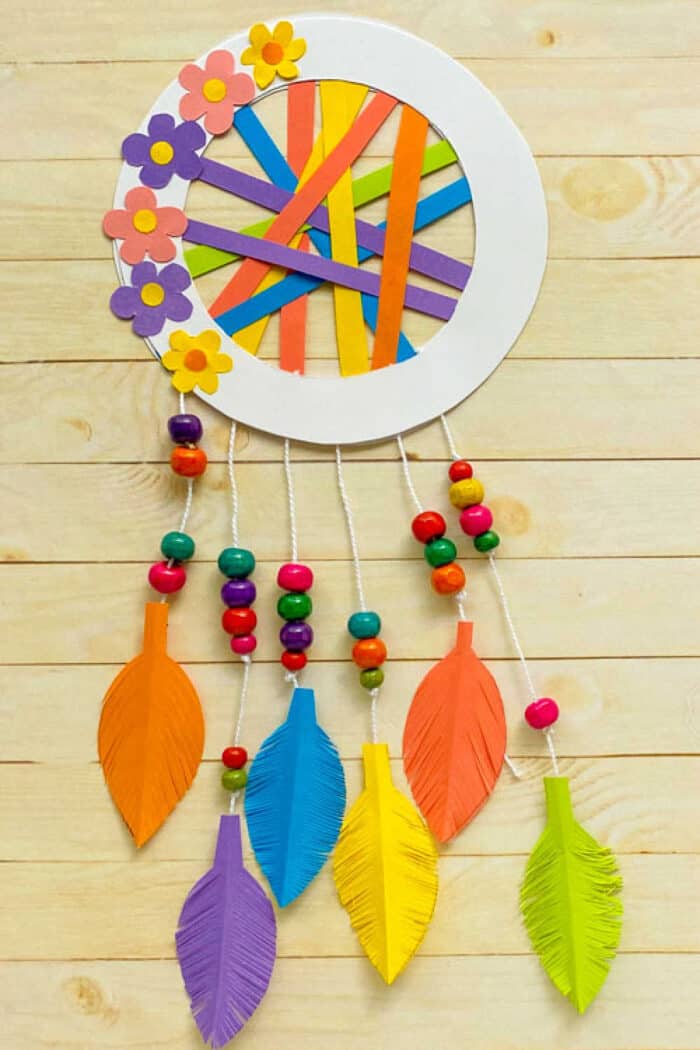 Have some sweet dreams and create this fun dream catcher craft for kids.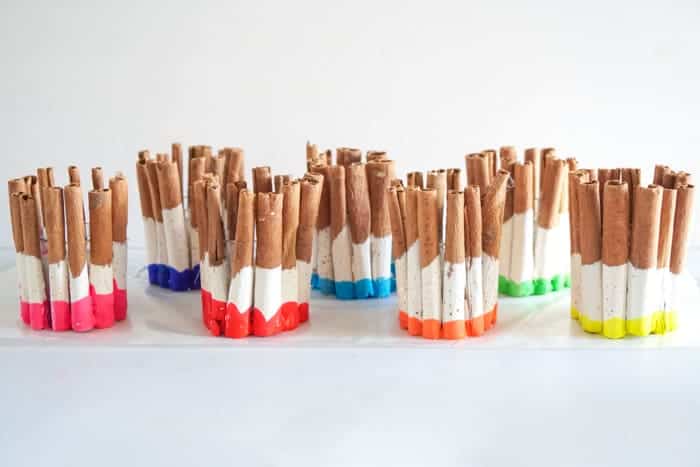 These are great gifts for kids to make their kids for the Fall. They smell incredible and you can make them in your favorite colors.
These are sweet turkey cards that make for some fun projects for kids to send to love ones that aren't able to be with them this Thanksgiving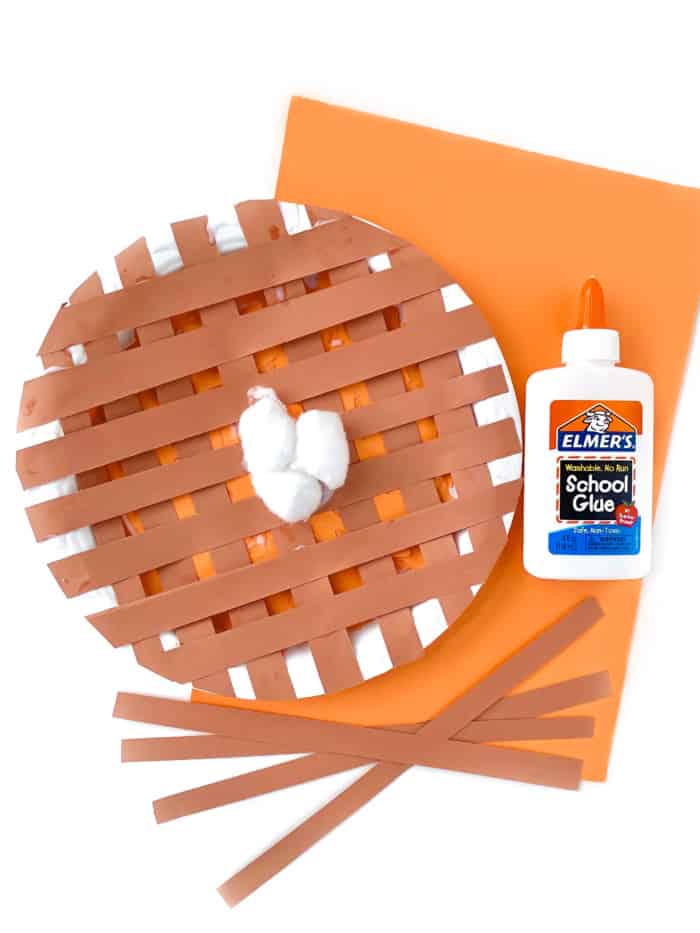 Is there anything sweeter than pumpkin pie for Thanksgiving? We love this fun craft and its a great way to get kids excited for the big day and the real thing.
These are the cutest turkey craft that makes for great favors for your Thanksgiving guest. Fill it with your favorite candy.
This is a fabulous craft that gets kids thinking about all the incredible things they are thankful for this season.
This cute turkey will soon become one of your favorite family traditions each year. Simple ideas with that mean a lot.
Have some fun building your own turkey with these free printable activities.
A fun twist on a traditional Thanksgiving craft. This paper-bag turkey is all kinds of awesome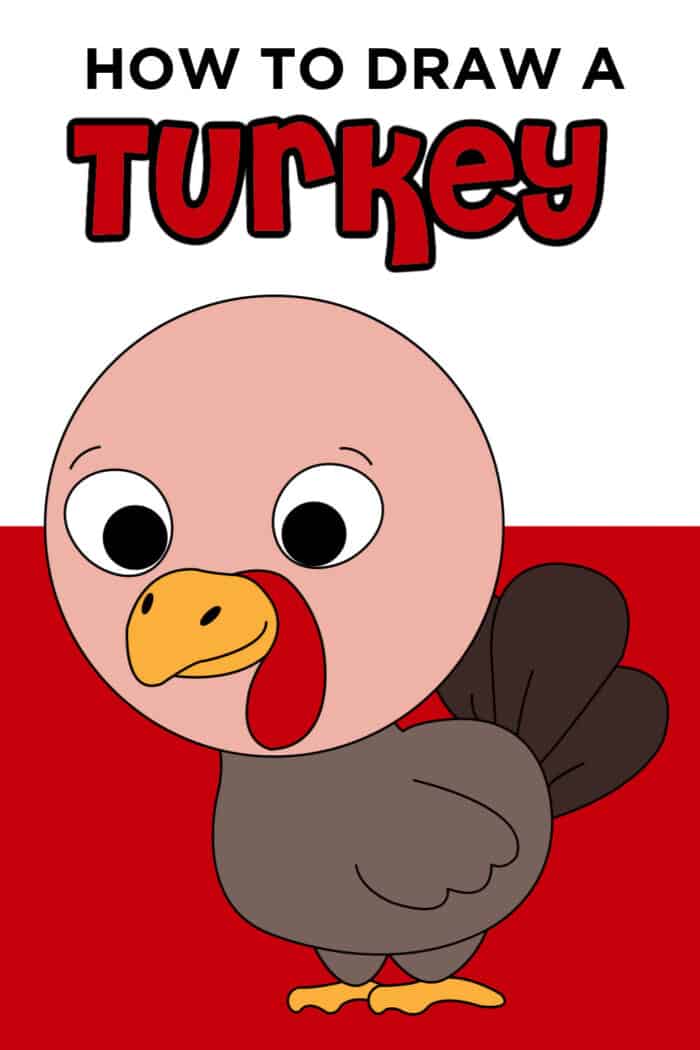 Learn to draw a simple turkey with our free printable step-by-step guide.
A collection of turkey craft ideas that are the perfect addition to any Thanksgiving celebration.
Check out these fall festive crafts full of beautiful leaves, and lots of fun crafts.
This fun craft is the perfect fall activity. Head out on a nature walk and then come in and make this sweet bowl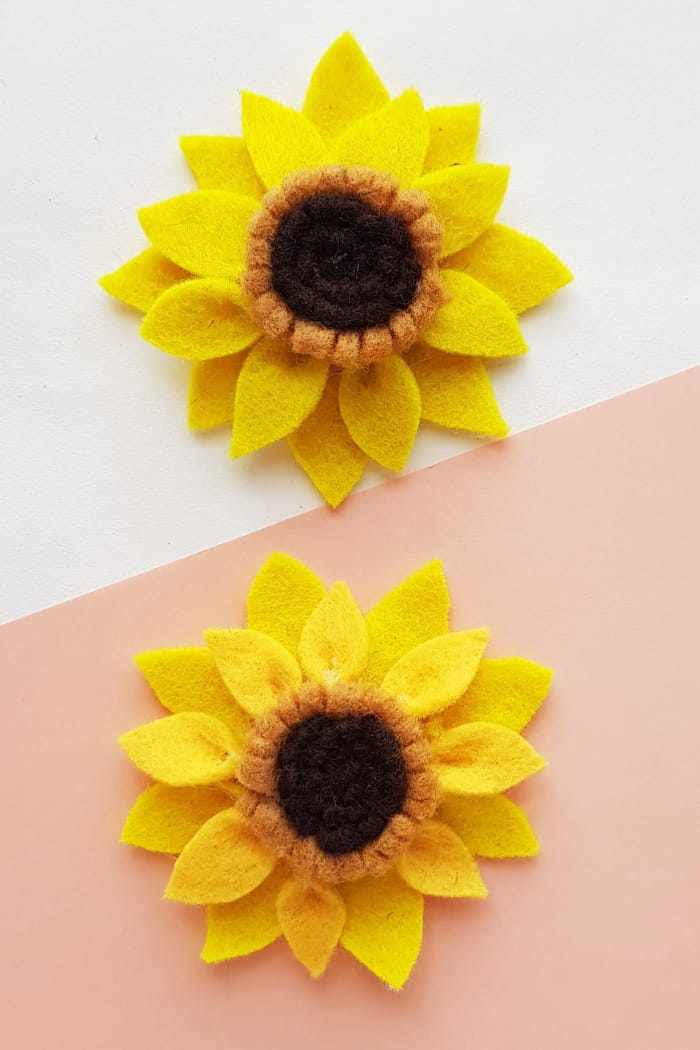 These sweet little felt sunflowers are so much fun to make. They can easily be added to a popsicle stick and made into a bookmark. They can be added to the fabric to make a pillow or Fall flower art piece.
This kid's craft screams Fall. Creating an apple stamp with your little ones' hands is a fun way to celebrate Fall along with a fun book recommendation.
Have a hooting good time with these fun paper owls.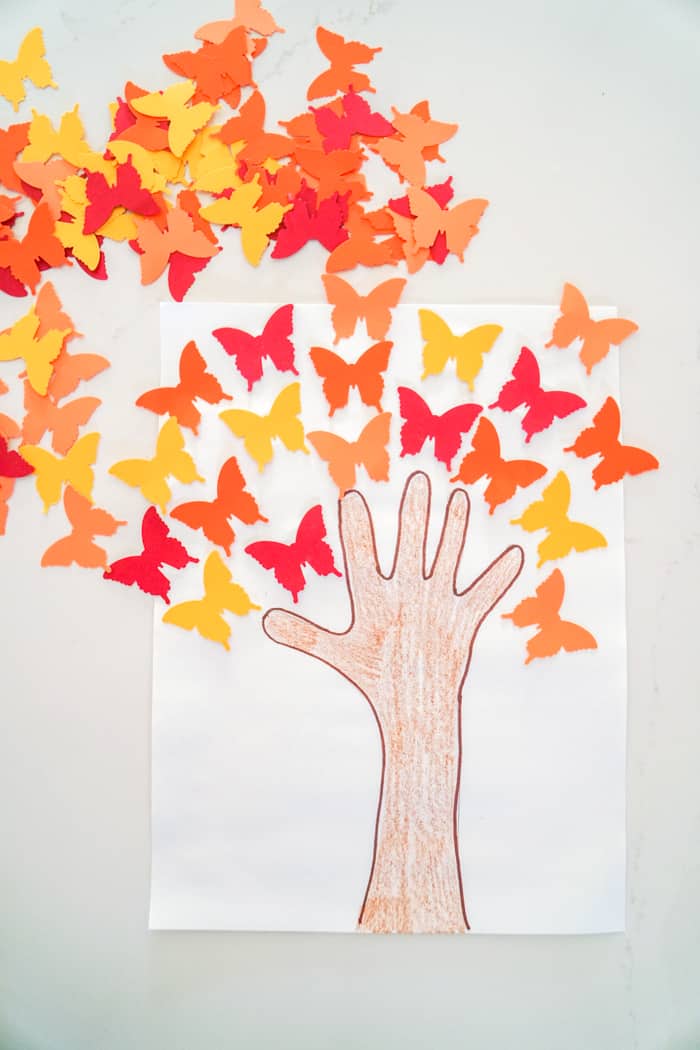 This a fun craft that is sure to hold a special place in the receivers heart.
Apple picking and apple crafts are one of our favorite Fall activities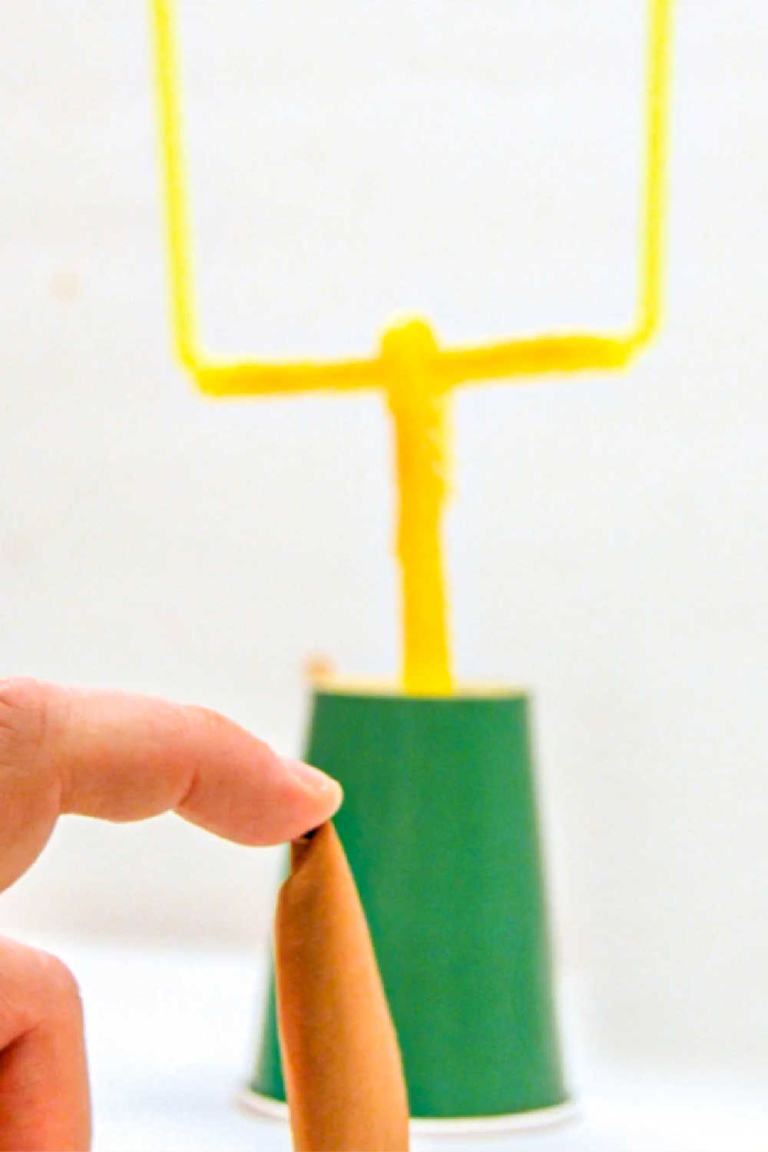 Have some football fun with this fun fall activity. We're ready for some football.
Lots of fall leaf crafts that are sure to bring the Autumn season to life.
Gather some fun fall items and make this fabulous Fall sensory bin.
This craft stick scarecrow is all kinds of Fall fabulous.
Learn to draw a scarecrow face with our free printable drawing guide.
This is a fun free printable game that the family will have so much fun doing on Thanksgiving.
Grab a group of friends and head out on this fun hunt to find all the Thanksgiving-themed items.
Keep everyone busy at the Thanksgiving table with these quick and easy printable Thanksgiving placemats. We are getting so excited for Thanksgiving and gearing up for all the family and friends. These mats also make for fun Thanksgiving coloring pages leading up to the big day.
Turn up the fun this holiday with this printable word search for kids of all ages.
Be prepared for some serious fun at the Thanksgiving table. These Happy Thanksgiving placemats are free to print and great to have on hand for your kids table this Thanksgiving.
This free printable Thanksgiving Scavenger Hunt is a fun Thanksgiving game for the entire family. Fill your Thanksgiving day with this fun.
This worksheet is a great combination of Thankfulness and flexing your child's brain power.
Learn all about Turkeys this holiday.
Turn those Fall walks into a learning activity to identify all the different leaves. Learn all about leaves.
Learning all the fun facts about pumpkins with these printables is all kinds of fun for the kids.
The kids will enjoy learning all about apples from the life cycle and parts of the fruit that is the star of your apple pie.
Learn the life cycle of a pumpkin with a fun infographic and learning tool.
We love this fun free printable Thanksgiving game board. Head over and download it for free.
What Thanksgiving would be complete without a little pin the wattle on the turkey?
These festive decoration wall art pieces are all free and ready for you to download.
Have some word scramble fun with this Thanksgiving word puzzle.
This great list of fall worksheets is full of Fall games, puzzles, coloring pages, and more. These are great for kids of all ages.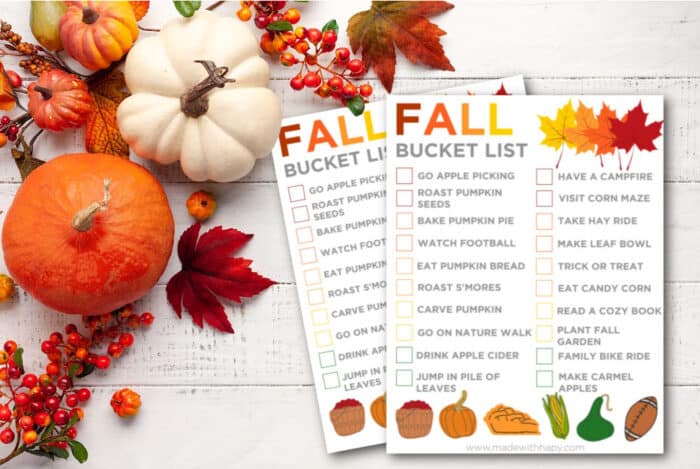 So many fun adventures to be had this Fall! Load up on the adventures and check them off this fun Fall scavenger hunt!
We absolutely love the idea of taking the kids out for a nature walk and looking for all the fun items on the nature scavenger hunt printable. The kids will have an absolute blast with this free printable.
Fall Bingo is one of my favorite November activities. This is a great way to play with both older kids and young children throughout the Fall season.
This fun Fall themed word search is full of a great Autumn list of words that will provide all kinds of fun for the season.
These fun fall puzzles are filled with 9 different fall pictures and each puzzle has three different numbers of puzzle pieces. There are 27 different puzzles for free!
Other Easy Crafts for November
With the slime craze in full bloom, we have made our own homemade slime with two ingredients. Growing up, we called it silly putty. This is sure to give your kids lots of fun and strengthen their fine motor skills.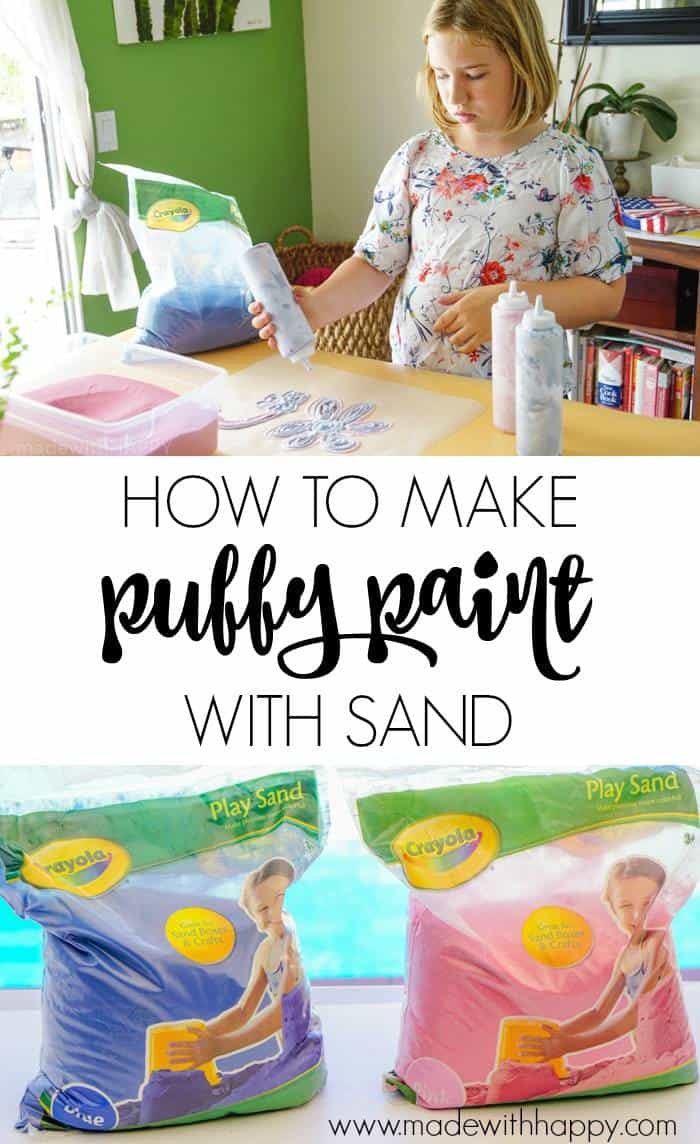 We are sharing how to make puffy paint using just two supplies. Its fun and colorful and we are excited at how much we all love making arts and crafts with this puffy paint.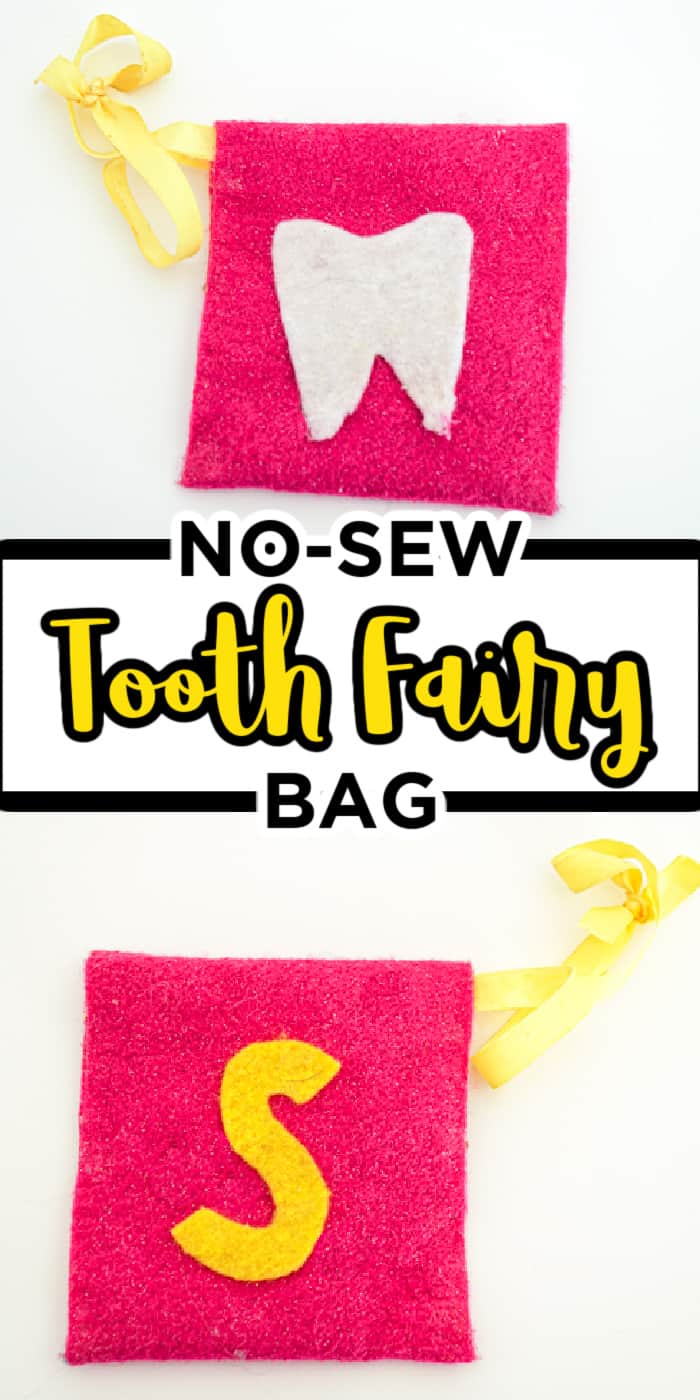 We love this easy starter felt project. Using just a few supplies, your little one can make a tooth fairy bag that they can hide under their pillow or hang on their doorknob for the tooth fairy to pay them a visit.
Get your word search this November. It's great for this time of year.
Full of Fall fun with this sweet free November coloring page.
Thanksgiving Coloring Pages
Looking for some fun coloring pages to have on hand while the dinner is cooking. We have you covered below.
Kids of all ages will for sure be having a fabulous holiday with these free printable Happy Thanksgiving coloring pages and Thanksgiving word search. I love that you can print a few copies out and have them on hand throughout the month of November.
Celebrate turkey day with these Free Printable Cute Thanksgiving Coloring Pages for kids and adults. Thanksgiving is fun for the entire family!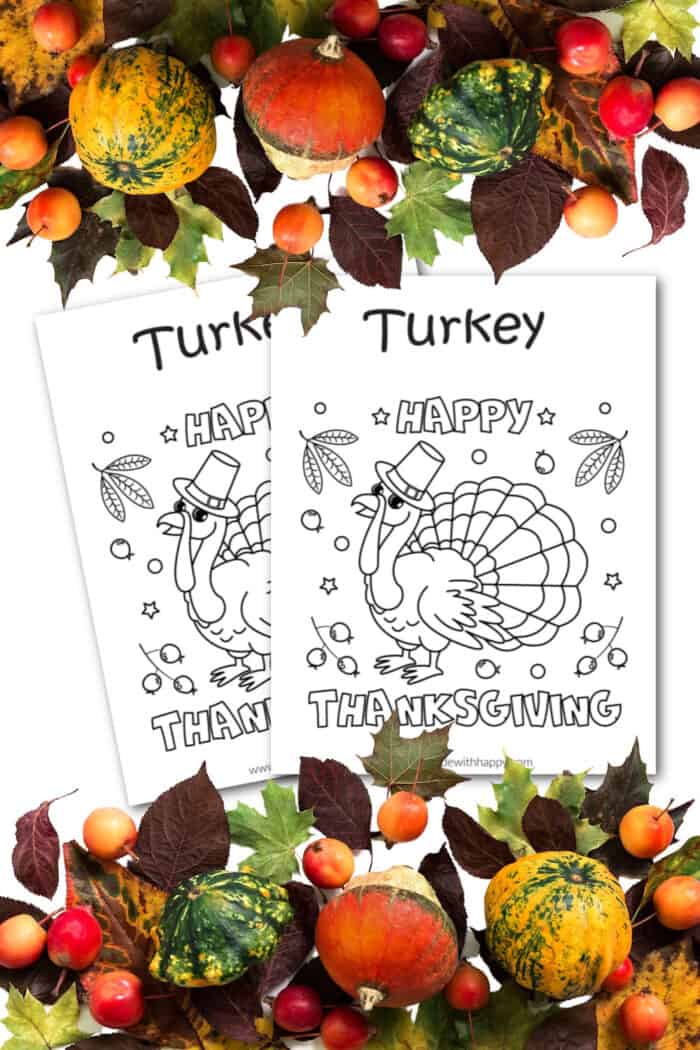 This sweet turkey coloring page is a fun free coloring page.
Lots of fun coloring pages for Thanksgiving fun.
Have some coloring fun with these Thanksgiving coloring sheets of these cute pumpkins.
These activity pages are sure to be the perfect fall activity
Fall Coloring Pages
Have a HAPPY fall with these two free coloring page and word search worksheets.
Have some scarecrow creativity with this free coloring page.
This sweet sunflower coloring page will make you think you are in a field of sunflowers.
These free printable Fall color by number worksheets are a great addition to your Fall coloring plan.
One thing we love as a family once the weather has cooled is to have pizza and movie nights. Disney animated movies are our favorites. The kids and I love to color along with the movie and have so much fun with these Aladdin and Jasmine coloring page.
Another all-time favorite Disney character, Dumbo! These super fun free printable Dumbo Coloring pages and activity sheets are a great way to keep those little hands busy, especially if it's difficult to have them sit through the entire movie.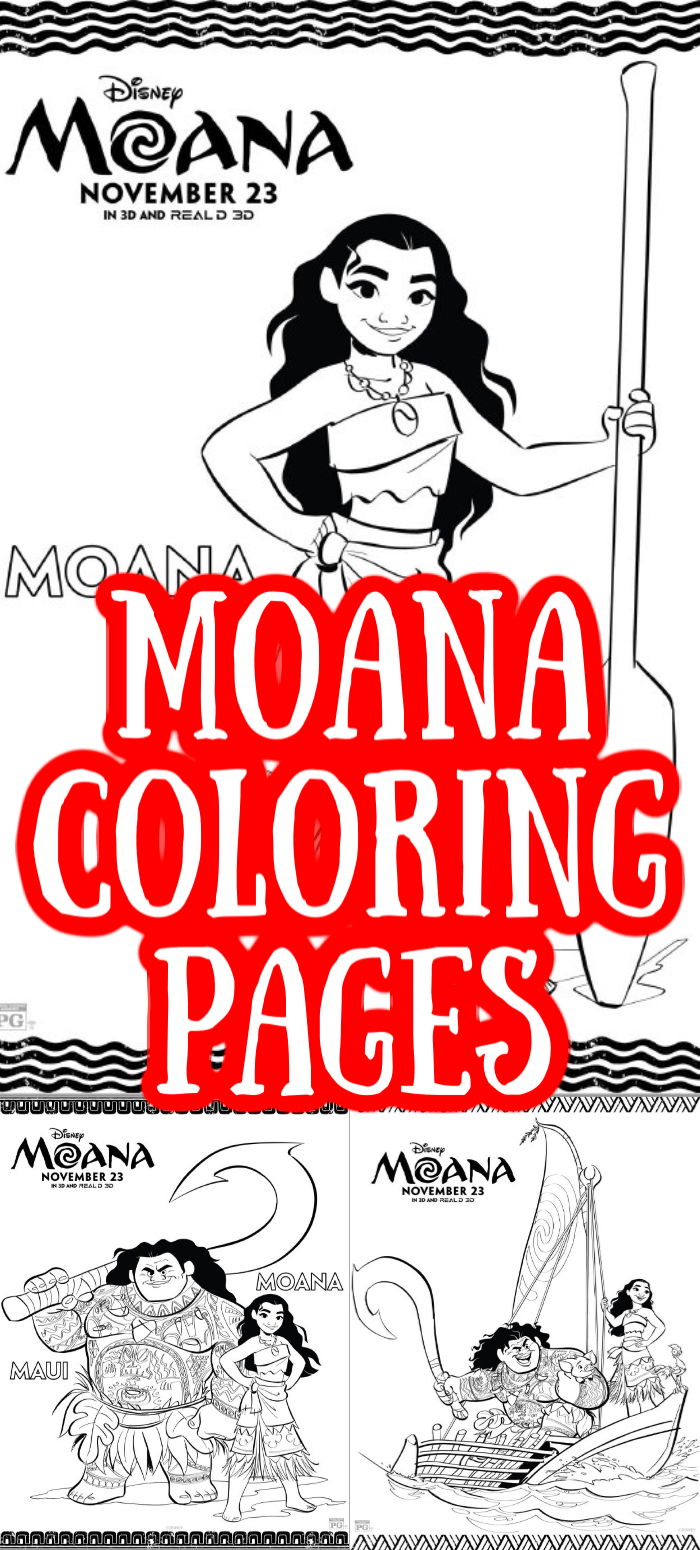 Fun National Days Calendar – November
November 11 – National Origami Day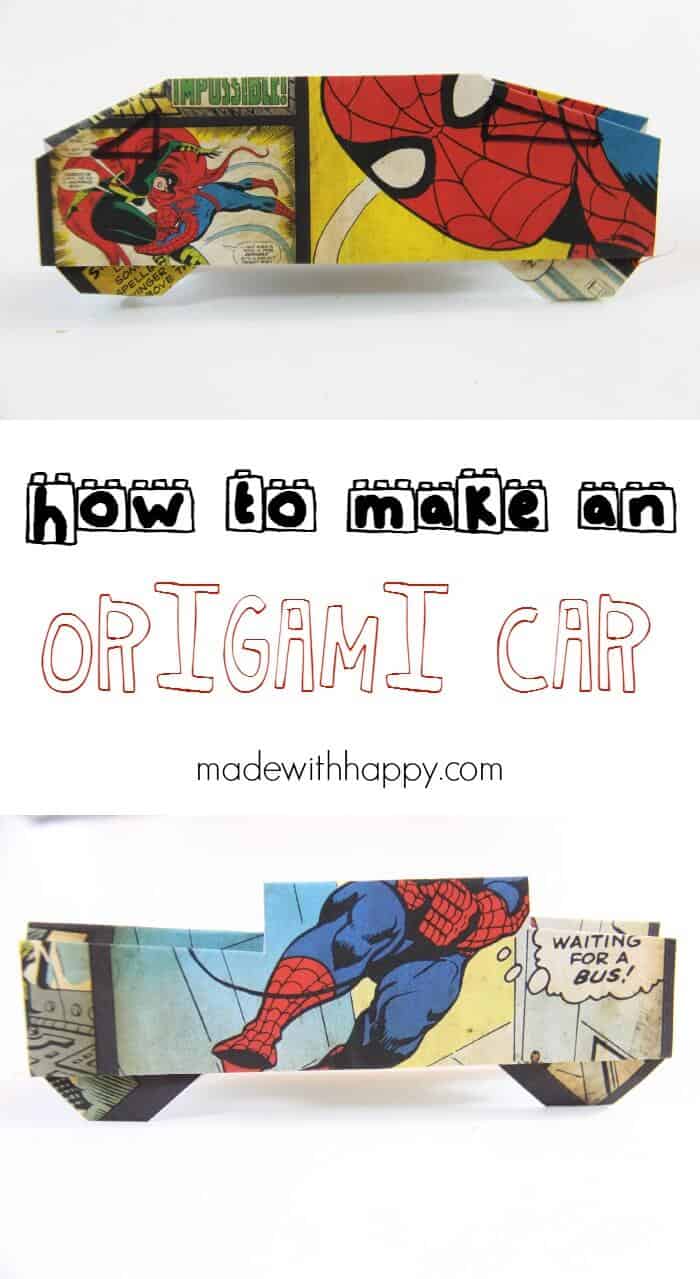 Have your little one pick out their favorite paper (color or theme) and we show you how to make an origami car and origami truck.
November 18 – National Mickey Mouse Day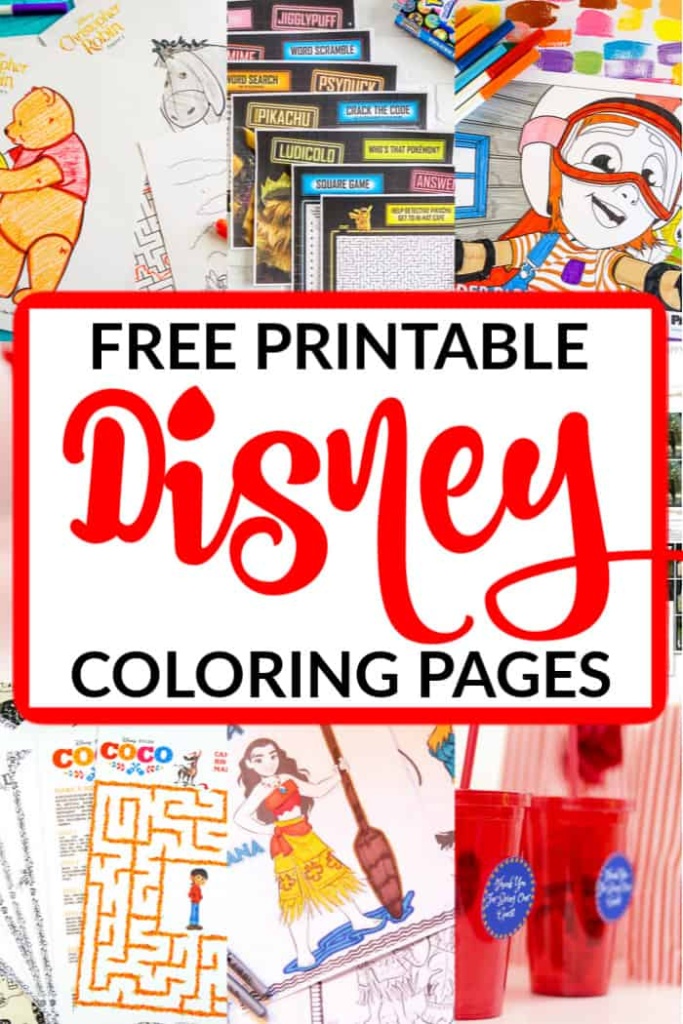 It's Mickey Mouse Day and we love all things, Disney. We have a number of free Disney coloring pages, and we are excited to share them all with you.
We sure hope you enjoy all the kid craft ideas for November. Happy Crafting!
Other Monthly Crafts You Might Enjoy
Other Fall Crafts You'll Love
CONNECT WITH MADE WITH HAPPY!
Be sure to follow me on social media, so you never miss a post!
Facebook | Twitter | Youtube | Pinterest | Instagram
Looking for crafts to keep your child busy? Sign up for my 5 Ridiculous HAPPY Activities in under 30 minutes for your kids delivered directly to your inbox!
Find and shop my favorite products in my Amazon storefront here!
NOVEMBER CRAFTS FOR KIDS
PIN IT TO YOUR FAVORITE BOARD ON PINTEREST!
FOLLOW MADE WITH HAPPY ON PINTEREST FOR ALL THINGS HAPPY!