This post and its photos may contain affiliate links. As an Amazon associate I earn from qualifying purchases. If you make a purchase through these links, I may receive a small commission at no extra cost to you!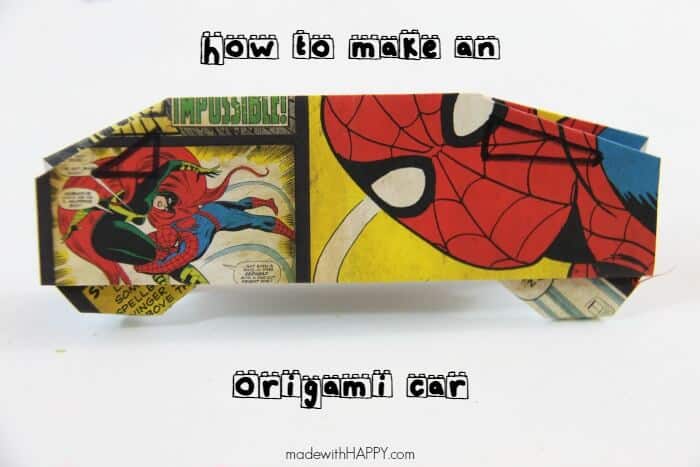 My love of paper and making something out of nothing kind of makes me kookoo for origami. Made with HAPPY Boy and I were at home last week and playing pretend cars when I mentioned how we could make cars out of paper. He was super excited, so we went and picked out our favorite paper and got going.
Do not miss our 15+ CRAFTS AND ACTIVITIES FOR BORED KIDS for other fun crafts like this one!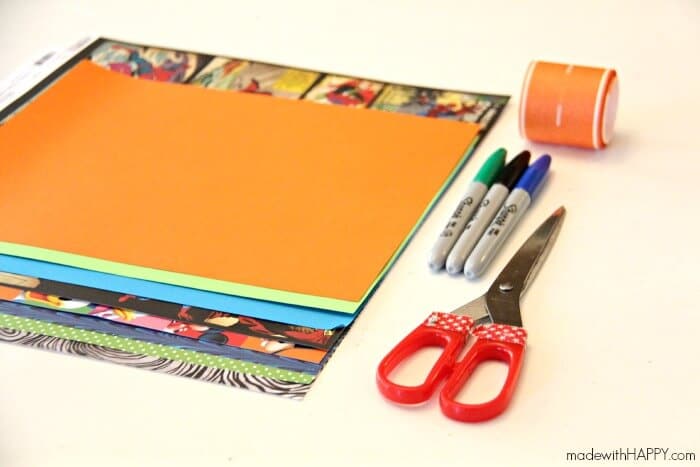 You don't need "origami" paper. Any paper you have will work just fine. We also had some pens on hand as well as this fun road tape. Here is how we made them.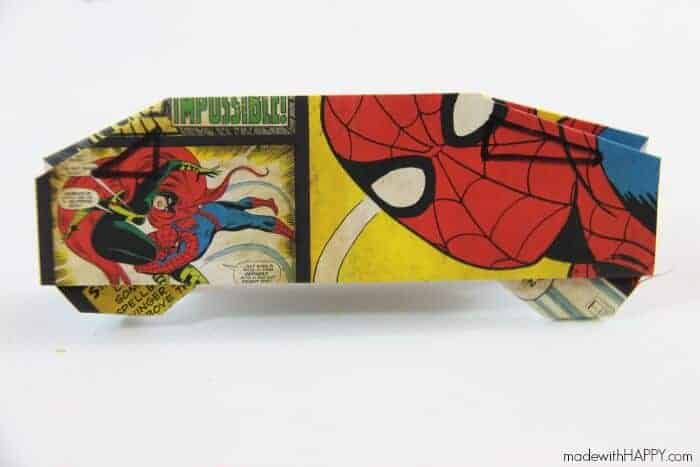 Add the tape to the ground and viola, you have hours of fun.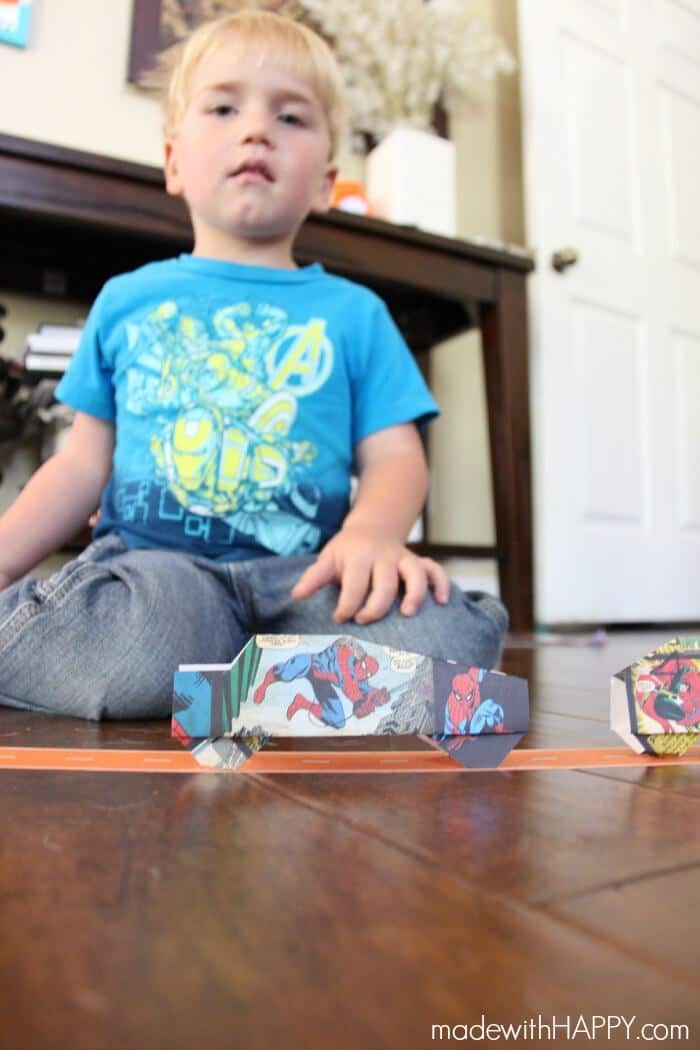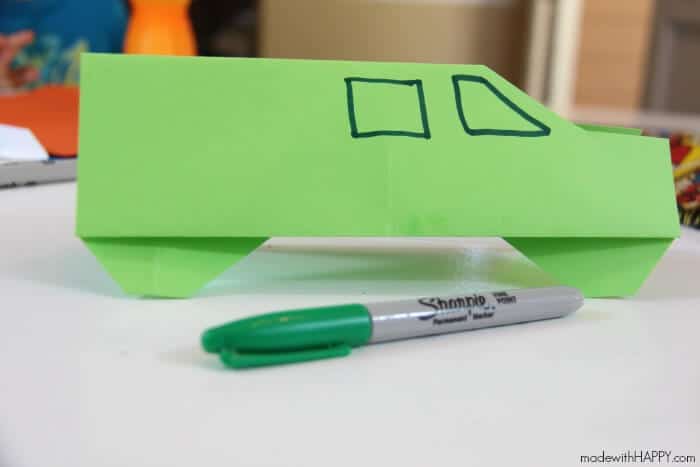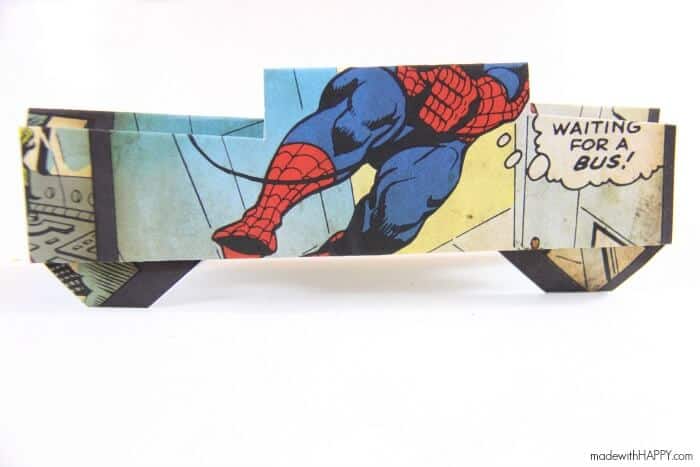 If you use the scissors to cut out the back, then you can easily make it into a truck.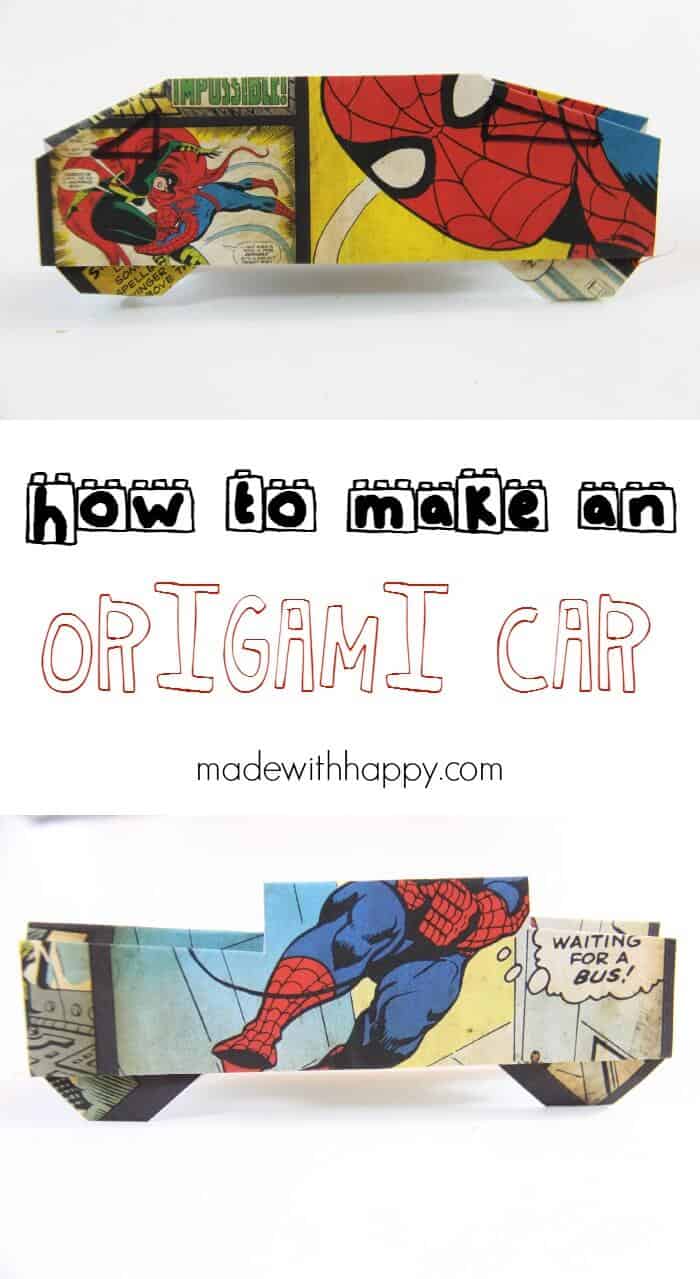 HAPPY CRAFTING!!!