It is football season and we are combining our love of paper and fun kids activities and sharing this age old fun on how to make a paper football and goal.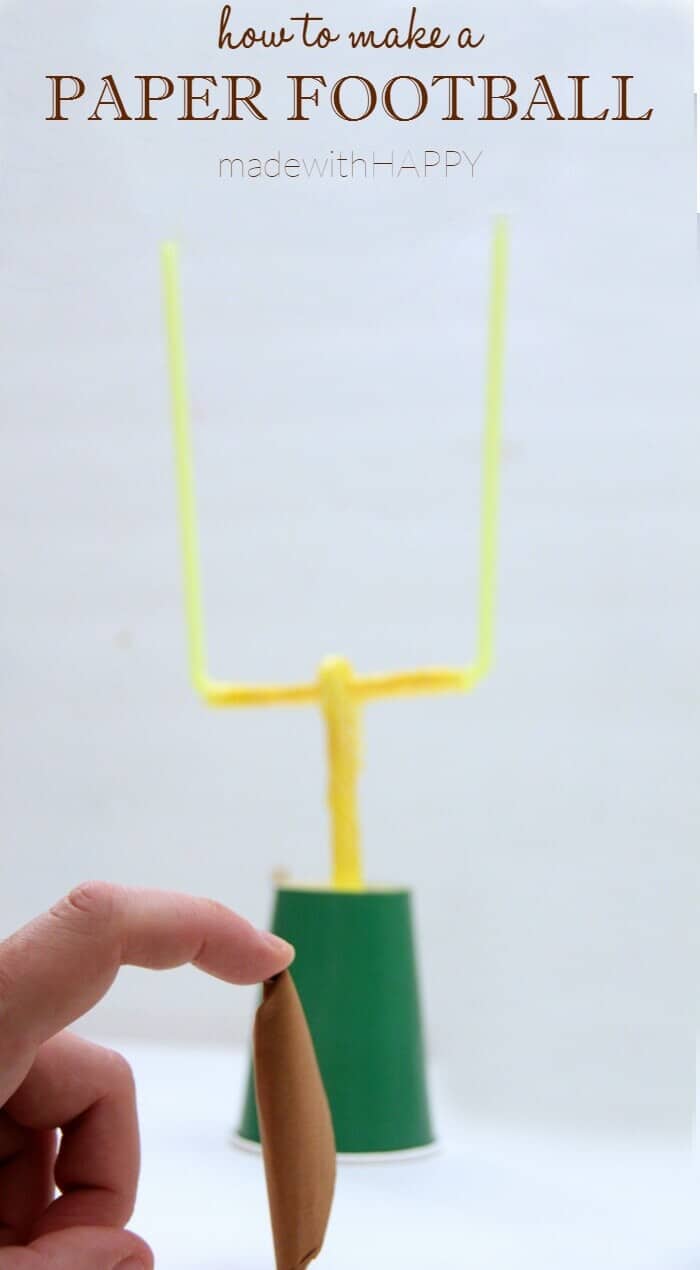 Celebrate football season with your kids and show them how to make a paper football.
Football season is upon us and man are we excited.
There is something about sitting down with family and friends and watching a game that makes for the best day.
We of course have the most amazing game day appetizers on hand and we love the idea of having some fun football games off to the side to play during commercial breaks or half time.
Paper Football Game
Growing up, we would would play the paper football game ALL THE TIME. I remember making them in every color and my sister and I would flick those babies back and forth on the dining table.
Be sure to check out the 101+ printables for kids like this HAPPY one.
We highlighted this football craft along with some other fun kids craft in our February Crafts for Kids along with our 101+ Easy Craft Ideas for kids.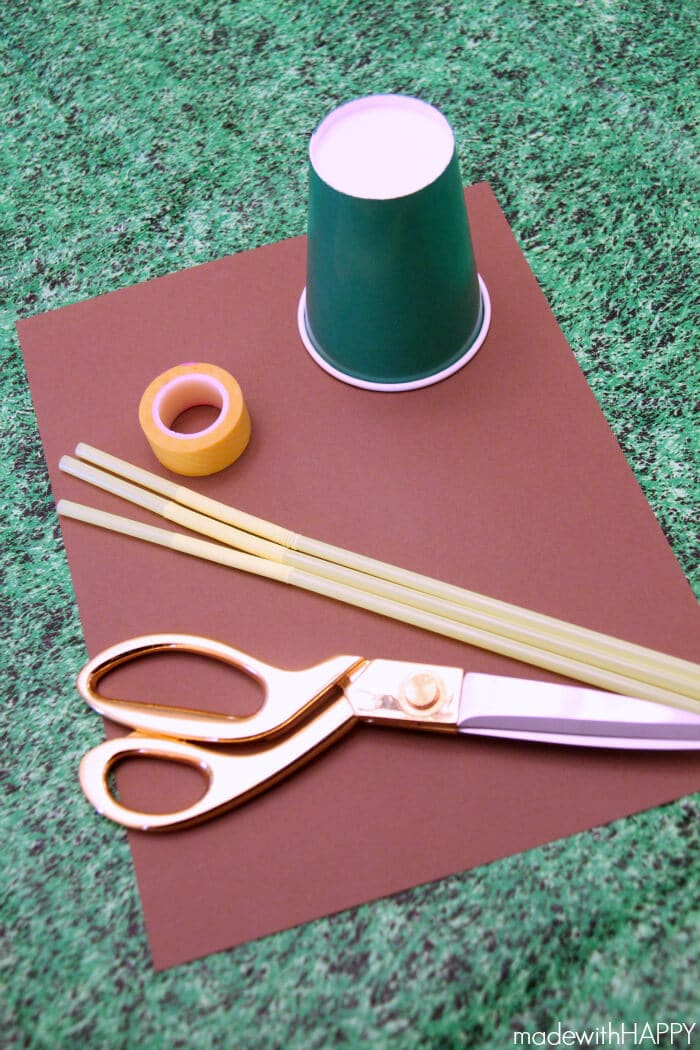 There really isn't much to it, but just for funzies and in the case you didn't know here is all you need to make this paper football and fun goal post.Supplies:
brown paper
1 paper cup (I used green)
3 bending straws
tape
scissors
How to Make a Paper Football
How to Make a Paper Football Field Goal
There really is not much to make a goal post.
Simply tape the two bending straws together in the middle to create the U shape.
Cut a small hole in the bottom of the cup and stick the non-bending end of the third straw into the hole and tape into place. Last, bend the end of the third straw around the bottom middle of the U shaped straws and tape in place.
Viola! You have yourself a fun little football field.
We've also created a fun Flick Football Scoreboard (free) printable along with some other football fun printables, printable football activities, and football bingo.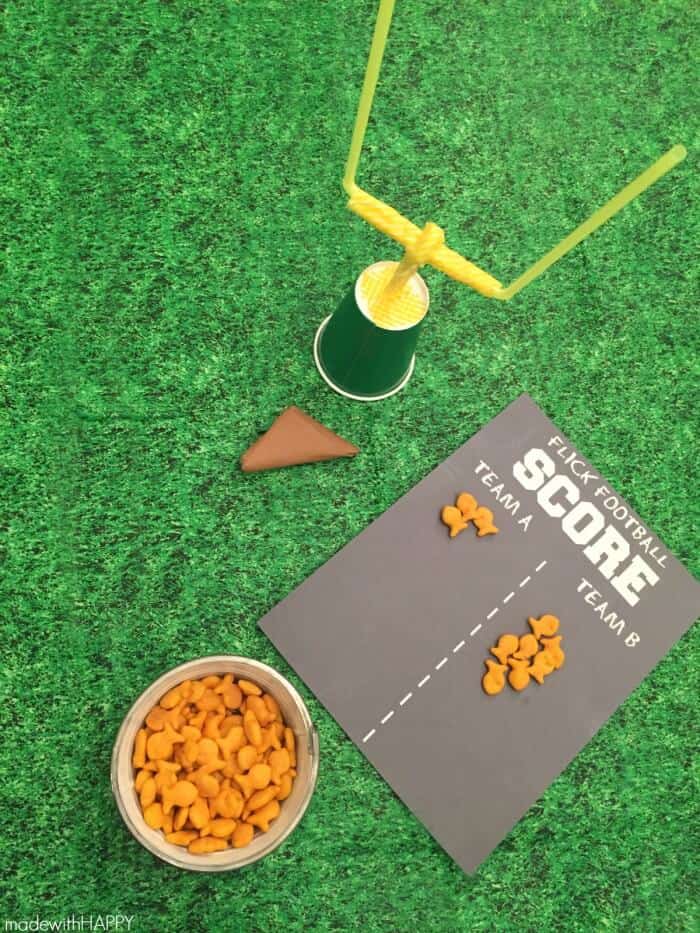 Other Paper Crafts You Might Enjoy
Other Games You Might Enjoy
Grab Our Football Activities - On Sale Now!
CONNECT WITH MADE WITH HAPPY!
Be sure to follow me on social media, so you never miss a post!
Facebook | Twitter | Youtube | Pinterest | Instagram
Looking for crafts to keep your child busy? Sign up for my 5 Ridiculous HAPPY Activities in under 30 minutes for your kids delivered direct to your inbox!
Find and shop my favorite products in my Amazon storefront here!
HOW TO MAKE A PAPER FOOTBALL
PIN IT TO YOUR FAVORITE BOARD ON PINTEREST!
FOLLOW MADE WITH HAPPY ON PINTEREST FOR ALL THINGS HAPPY!