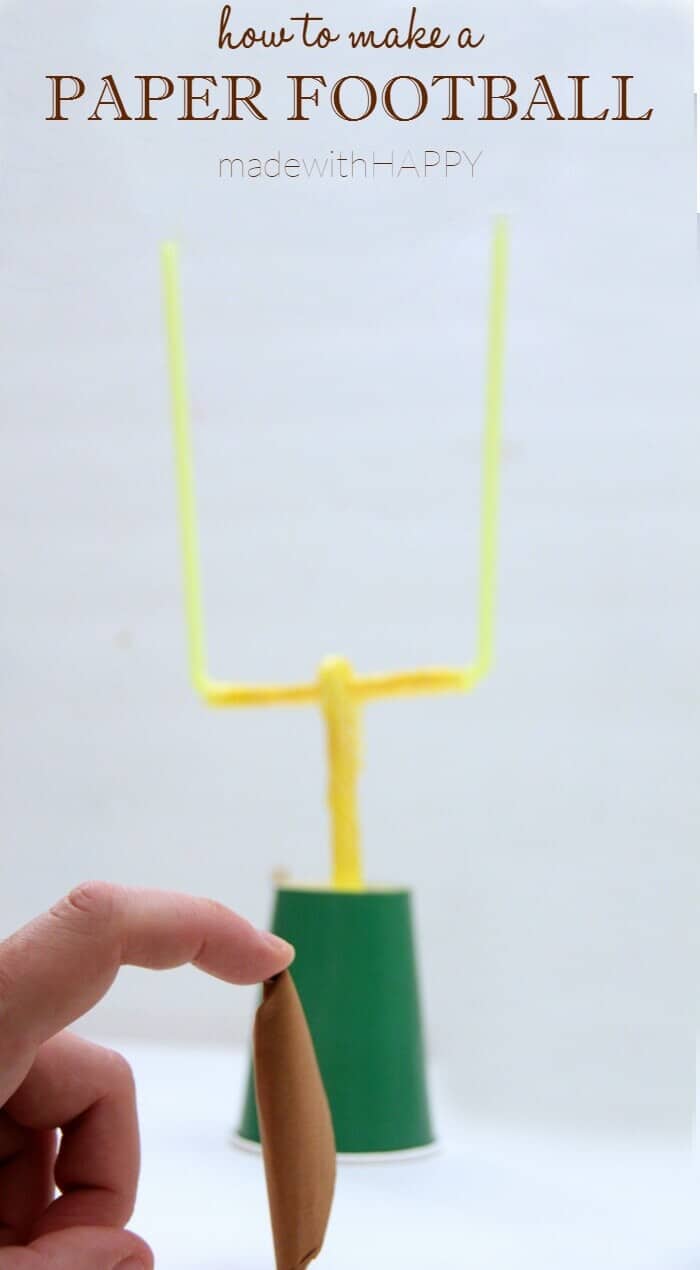 Its football season and we're combining our love of paper and fun kids activities and sharing this age old fun on making paper football and goal.
Be sure to check out the 100 more printables for kids like this HAPPY one.
There really isn't much to it, but just for funzies and in the case you didn't know here is all you need to make this paper football and fun goal post.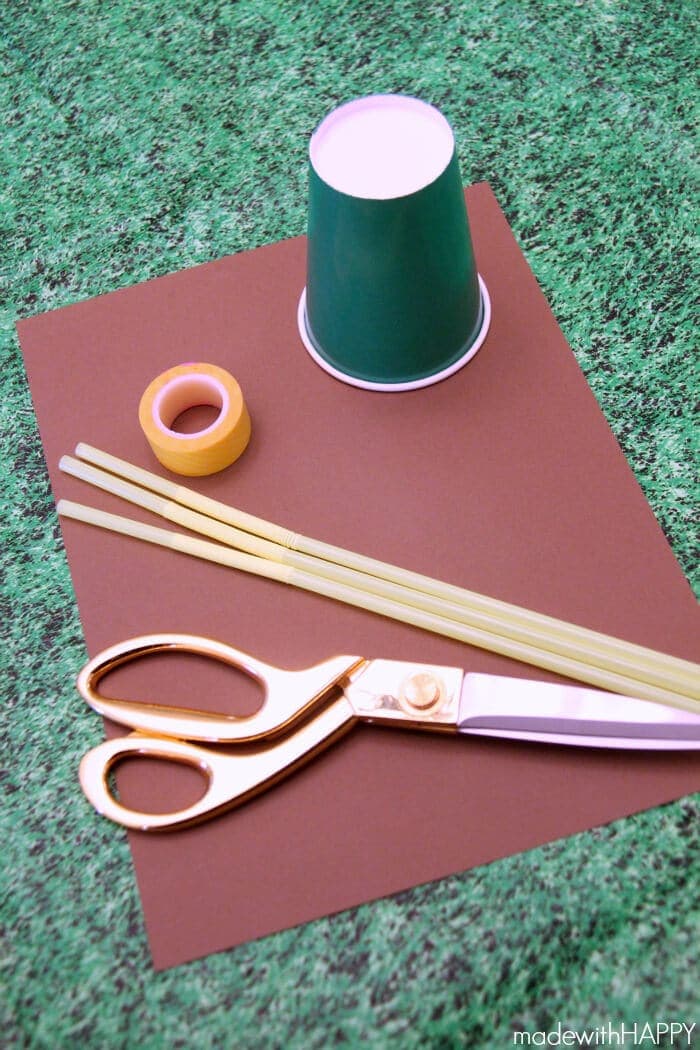 Supplies:
brown paper
1 paper cup (I used green)
3 bending straws
tape
scissors
How to make a paper football
How to make the goal post.
There really isn't much to it, but simply tape the two bending straws together in the middle to create the U shape. Cut a small hole in the bottom of the cup and stick the non-bending end of the third straw into the hole and tape into place. Last, bend the end of the third straw around the bottom middle of the U shapped straws and tape in place.
Viola! You have yourself a fun little football field. We've also created a fun Flick Football Scoreboard (free) printable along with some other football fun printables HERE