Delight in the holiday spirit with our collection of Fun Thanksgiving Snacks! Discover creative and delicious ideas to add a festive twist to your celebrations, making snack time a memorable part of your Thanksgiving feast.
Get ready to elevate your Thanksgiving festivities with these Fun Thanksgiving Snacks! From creative treats to delicious bites, we've curated a selection that adds a dash of fun to your holiday celebrations.
These snacks are not only tasty but also a great way to infuse joy into your gathering and Thanksgiving meal. Explore and discover the perfect nibbles to make this Thanksgiving memorable and delicious!
Thanksgiving Celebrations
Thanksgiving is not just about the big Thanksgiving dinner, but it's creates fun ways creating lasting memories with the people we care about. Fun snacks play a crucial role in turning the holiday into a joyful and exciting experience.
When we gather with family and friends, these snacks add an extra layer of happiness, making the celebration more memorable. Whether it's cute and creative treats or tasty bites that explode with flavor, these snacks bring a special kind of magic to the Thanksgiving table. Get ready for a feast of fun and flavor that will make this holiday one to remember!
We've gathered a fantastic collection of Fun Thanksgiving Snacks that are not only super creative but also unbelievably delicious. From snacks that look like little turkeys to treats that taste like autumn in every bite, we've got it all.
Get ready to discover a delightful array of snacks that will add a burst of excitement to your Thanksgiving celebration on Thanksgiving Day or throughout the month of November.
Grab a seat at the table, because our promise is to make your holiday full of joy, laughter, and, of course, the yummiest fun treats you've ever tried!
Creative Thanksgiving Snacks
Discover a cornucopia of Thanksgiving Snack Ideas that include cute Thanksgiving snacks and fun treats to elevate your holiday celebration. From adorable turkey-shaped cookies to savory bites, adding these delightful options to your feast is a great thing, making your Thanksgiving both festive and delicious!
By Uncommon Designs
These cake pops are the cutest things ever. Make these for a harvest snack that is perfectly portioned for an after dinner sweet treats.
By Pam's Daily Dish
Let the kids help you mix this easy and cute snack up! They will love adding their favorite little Thanksgiving snack mix into these crunchy cornucopias!
By A Paige of Positivity
This charcuterie spread is so cute! This offers a great variety of flavors on one platter so everyone can snack on what they like for the holiday season.
By Love From the Oven
These rice krispie treats look just like a pumpkin pie! These are so much fun to make and share with your loved ones for a snack they can munch on, on the ride home after dinner.
By Meatloaf Recipe
These rice krispie treats are easy and adorable for the perfect seasonal snack that everyone can enjoy.
By Sweet Mouth Joy
These cute cake pops make a perfect treat for Thanksgiving, or anytime you feel like baking this fall season!
By Joy Filled Eats
These are bite sized little goodies that are just the thing to offer as a snack or an appetizer that everyone will be thankful for.
By Two Healthy Kitchens
This salsa is colorful and flavorful for a unique snack to offer at a holiday party. This is easy thanksgiving appetizers to make and really tastes great too!
By Create Mindfully
These pumpkin spice pecans are a crunchy seasonal delight! Make a batch for the perfect afternoon pick me up this fall making your taste buds tingle with this sweet and salty treat.
By A Grateful Meal
This is the best dessert style hummus to make for a crowd. This is a healthier snack that has so much delectable flavor!
Turkey Themed Snacks
Elevate your Thanksgiving celebration with our Turkey-Themed Snacks- a delightful collection of creative and tasty turkey treats that add a touch of whimsy and flavor to your holiday table. From cute turkey-shaped cookies to savory bites inspired by the season, these snacks are sure to make your Thanksgiving feast both festive and delicious!
By The Goodie Godmother
These decorated cookie is the cutest Thanksgiving snack and one of our favorite snacks! Kids of all ages will gobble these up!
By The Country Cook
These cake balls are a perfect themed snack to share at Thanksgiving. Everyone will be so grateful that you made these.
By Keep Calm and Eat Ice Cream
This turkey cookie is so cute! The kids will want to help make these tasty no bake sweets.
By Knife and Paddle
Decorating these cupcakes is so easy, but they turn out so cute! Make these for a perfectly portioned Thanksgiving sweet treat to share.
By On My Kids Plate
This veggie tray looks just like a turkey! It is colorful and healthy plus so much fun to display.
By Simply Well Balanced
Assemble these no bake treats at the last minute for the cutest snack idea for Thanksgiving. These nutter butter turkey cookies are so much fun to make and share!
By Fantabulosity
Decorate oreos with a few common candies and you have these awesome turkey cookies to snack on before Thanksgiving.
By Homan at Home
Give the kids a cute and healthy snack with these easy to decorate applesauce cups! These are perfect for a classroom thanksgiving party goodie to share before the holiday.
By The Typical Mom
These turkey legs are perfect for a themed treat that everyone will love. They look just like turkey legs, but taste so much sweeter!
By Love From the Oven
This cheese ball is adorable. It is sweet, salty and makes for a show stopping centerpiece at your holiday party. This is a snack that everyone is sure to gobble up! We love the idea of making smaller individual size cheese balls the same way too!
By Centsless Meals
Make sure you make a double batch of these cookie pops to avoid ruffling any feathers! No one will want to miss this impressive and easy snack.
By A Little Pinch of Perfect
These are the cutest way to make a snack with the kids! They will love letting their creativity flow with such simple pantry staples!
By Partylicious
Take a basic batch of cupcakes and turn them into a seasonal scene that everyone will love with this decorating idea you can do at home!
By Savor and Savvy
Who knew you could make strawberries look just like turkeys?! This is such a cute idea to make for a unique Thanksgiving snack.
By Melanie Cooks
Offer a variety of snacks with this festive turkey platter! With meat, cheese and crackers, this treat hits the spot!
By The Short Order Cook
Grab some oreo cookies and get creating some goodies the family will gobble on Thanksgiving. These are so cute and fun for the kids to help with!
By Melanie Cooks
Thanksgiving is just the time to offer a healthy spread of fresh fruits to your guests! This is a fun presentation and perfect addition to this time of year.
By The Inspiration Edit
These chocolate turkey cups are just the thing to make for an after dinner dessert that is fun, delicious and themed for Thanksgiving.
By How To Make Rice Krispie Treats
If you didn't get enough turkey at dinner, then make these fun turkey legs that everyone will want to gnaw on!
By The Frugal Navy Wife
Assemble meat, cheese, nuts and crackers to get this fun turkey charcuterie! This is perfect for a party with your friends and family!
Other Thanksgiving Treats
We have a few incredible treats that although may not be in the a fun thanksgiving shape, would be great additions to any Thanksgiving celebration.
Indulge in the flavors of the season with Fall Cupcakes, a delightful treat that captures autumn's essence in every bite.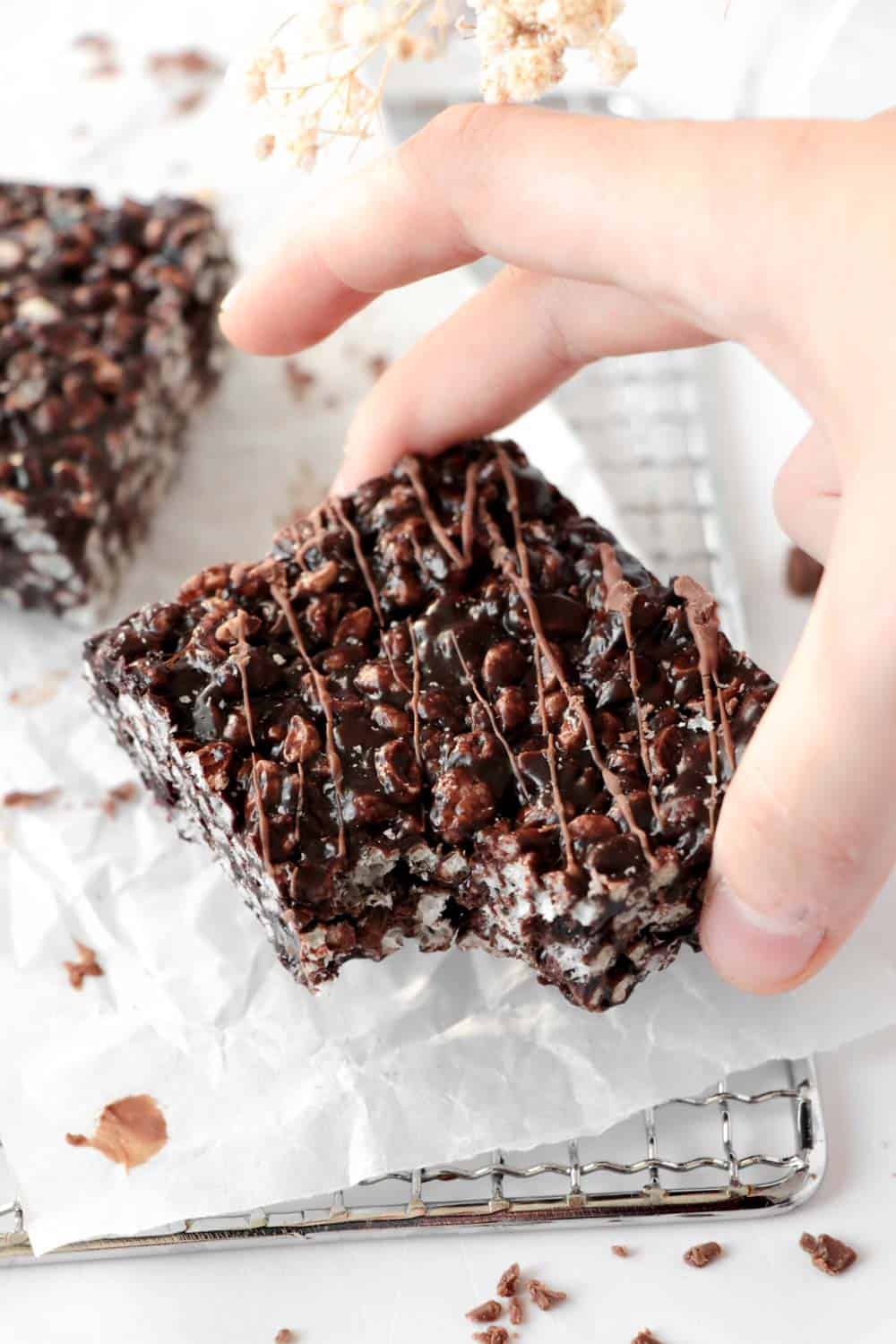 Enjoy a scrumptious twist on a classic favorite with Chocolate Rice Krispie Treats, a perfect addition to your Thanksgiving snack spread.
Savor the festive season with Mini Pumpkin Gingerbread Cakes, combining the warmth of gingerbread with the flavors of pumpkin for a delightful treat.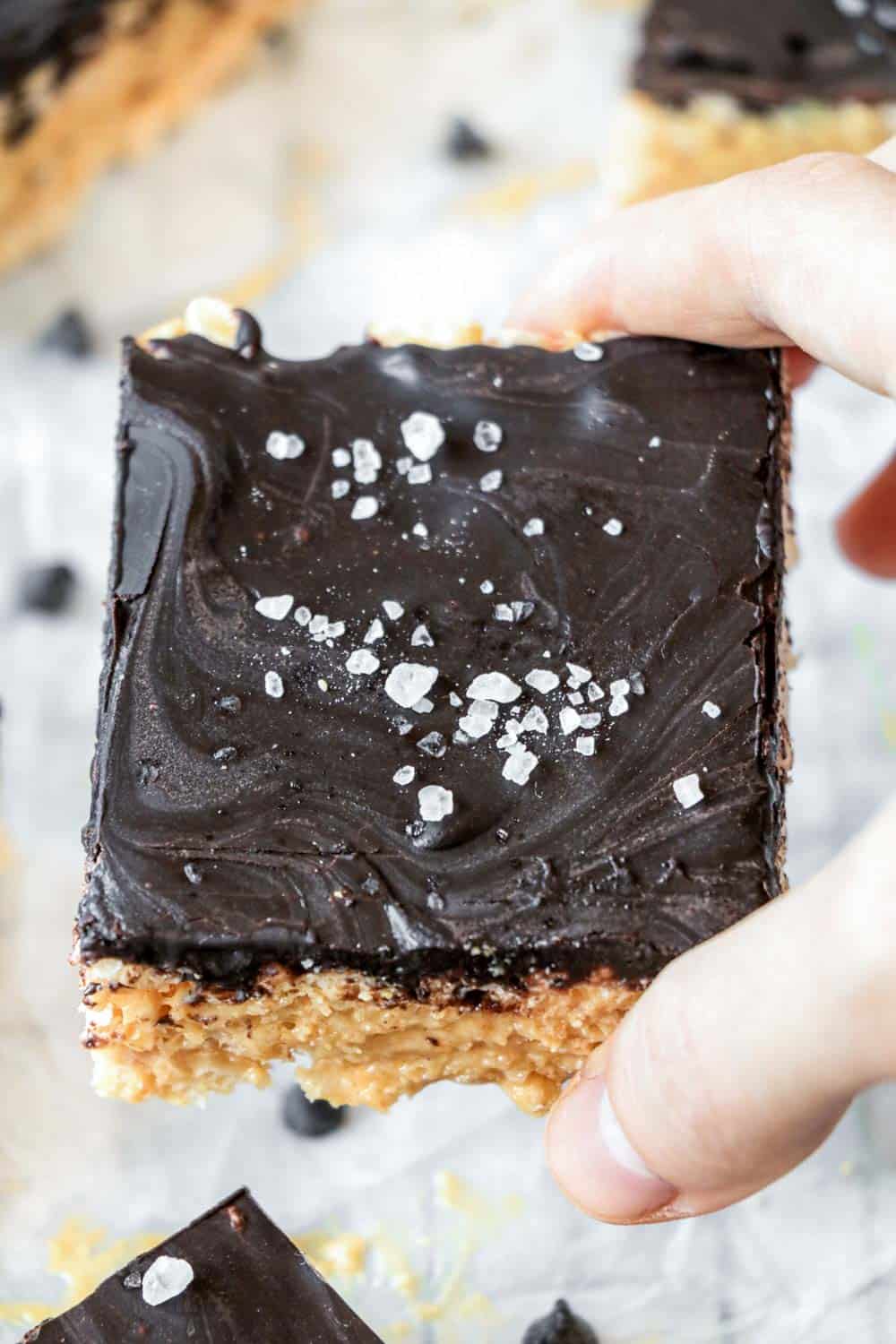 Treat your taste buds to the perfect blend of chocolate and peanut butter in Chocolate Peanut Butter Rice Krispie Treats, a delicious addition to your Thanksgiving snack lineup.
Delight in the harmonious combination of spices and sweetness with Mini Gingerbread Cake topped with Cinnamon Vanilla Yogurt Frosting, an irresistible Thanksgiving snack choice.
We highlighted these Fun Thanksgiving Snacks for Kids along with some other fun kid's crafts in our November Crafts and Thanksgiving Crafts along with our Easy Craft Ideas for kids.
Other Fun Snacks You'll Enjoy
CONNECT WITH MADE WITH HAPPY!
Be sure to follow me on social media, so you never miss a post!
Facebook | Twitter | Youtube | Pinterest | Instagram
Looking for crafts to keep your child busy? Sign up for my 5 Ridiculous HAPPY Activities in under 30 minutes for your kids delivered directly to your inbox!
Find and shop my favorite products on my Amazon storefront here!
Fun Thanksgiving Snacks
PIN IT TO YOUR DIY BOARD ON PINTEREST!
FOLLOW MADE WITH HAPPY ON PINTEREST FOR ALL THINGS HAPPY!