Savor refreshing summer snack ideas full of fruity treats to savory bites. Easy recipes for perfect snacking in the heat.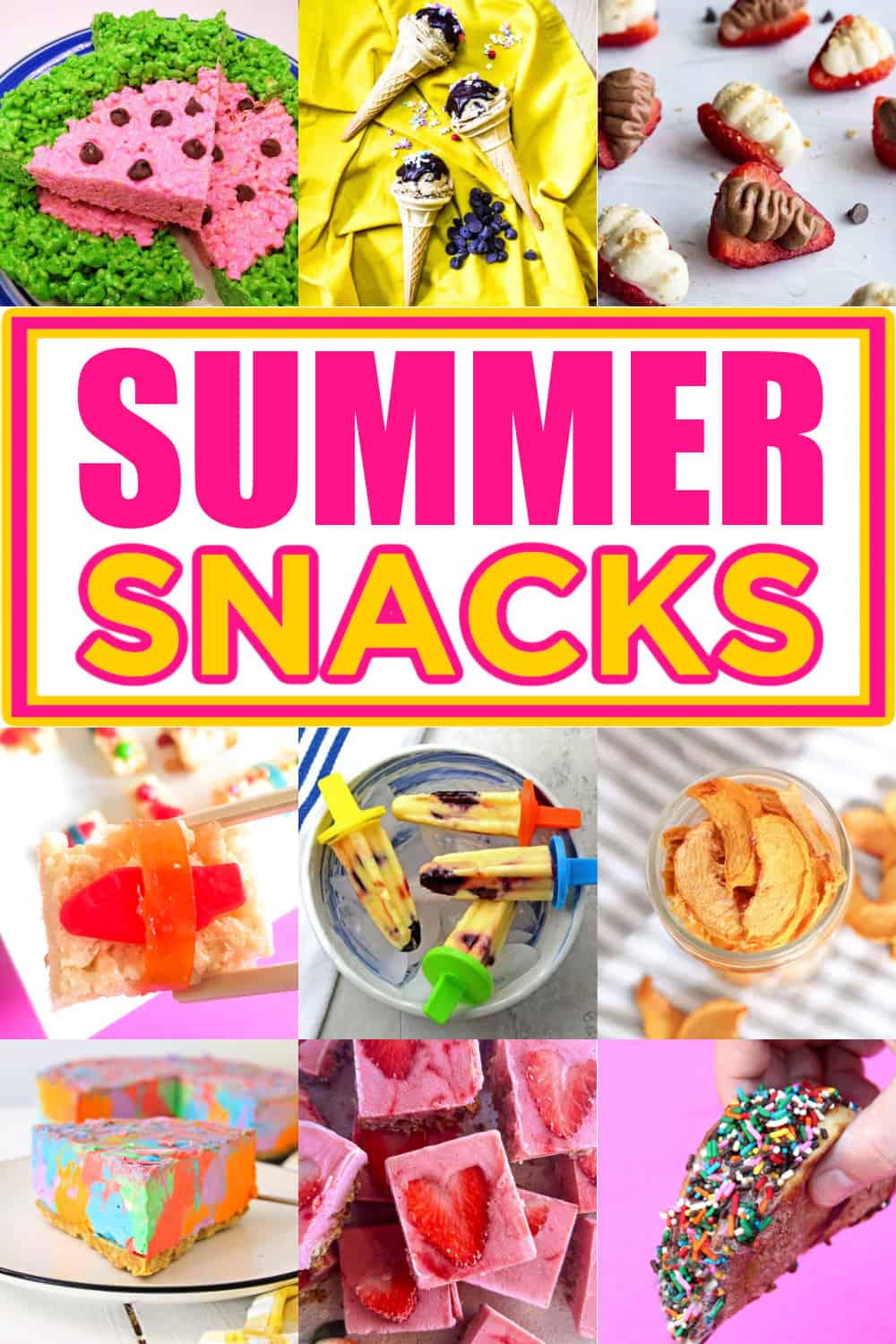 The warm, sunny days of the Summer Months (June, July, and August) are the perfect time to indulge in delicious Summer snack Ideas that are refreshing, easy to make, and packed with flavor. Whether you're planning a pool party, heading out for a picnic, or simply looking for a cool quick snack to enjoy on a hot day, we've got you covered.
In this list, we've curated a collection of easy summer snack ideas that will satisfy your cravings and keep you energized for all your summer adventures.
From fruity delights to savory bites, these snacks are a breeze to prepare and will please everyone, from kids to adults. Best of all, they feature simple ingredients that you likely already have in your pantry or fridge.
So, say goodbye to store-bought treats and embrace the deliciousness of homemade summer snack ideas.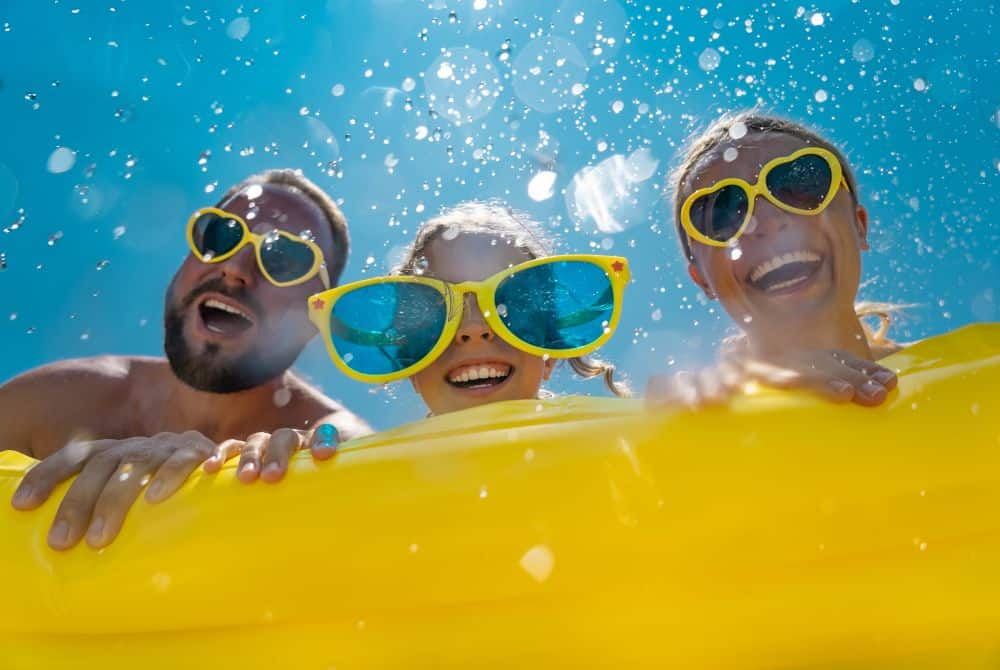 Celebration of Summer
The arrival of warmer weather and longer days calls for a celebration of all things summer. It's a time to embrace outdoor activities, soak up the sun, and indulge in delicious snacks that capture the essence of the season.
Whether you're planning a pool party, heading to the beach, or simply enjoying a lazy afternoon in the backyard, having a repertoire of summer snack ideas is essential to make the most of this vibrant time of year.
Summer is all about vibrant colors and fresh flavors, and your snacks should reflect that. From juicy watermelon slices to crisp and refreshing salads, incorporating fresh fruits and vegetables into your snacks is a great way to stay cool and nourished.
Remember, summer is not just about the food but also the memories created with loved ones. Whether it's a picnic in the park, a backyard barbecue, or a bonfire on the beach, summer snacks add an extra element of enjoyment to these special moments. So gather your favorite snacks, embrace the sunshine, and celebrate the joy and flavors of summer with these delicious snack ideas.
Check Out These Other Summer Recipes!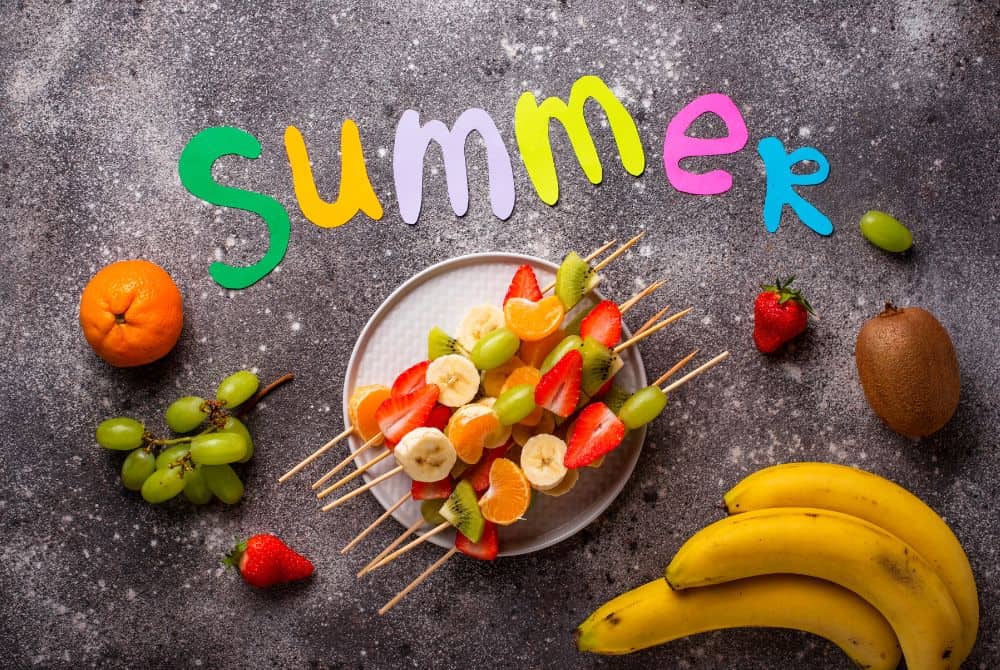 Fun Summer Snacks
Join us as we explore a variety of recipes, ranging from fruit-inspired creations to protein-packed nibbles. Whether you're in the mood for something light and refreshing or want to indulge in a sweet treat, you'll find a snack to suit your taste buds. So, let's dive into our collection of easy summer snacks that will make this season even more enjoyable and tasty!
Take your ice cream taco experience to the next level with churro ice cream tacos. These irresistible treats feature warm, cinnamon-sugar-coated churro shells filled with creamy ice cream and garnished with chocolate drizzle, whipped cream, and a sprinkle of additional cinnamon for a truly decadent summer indulgence.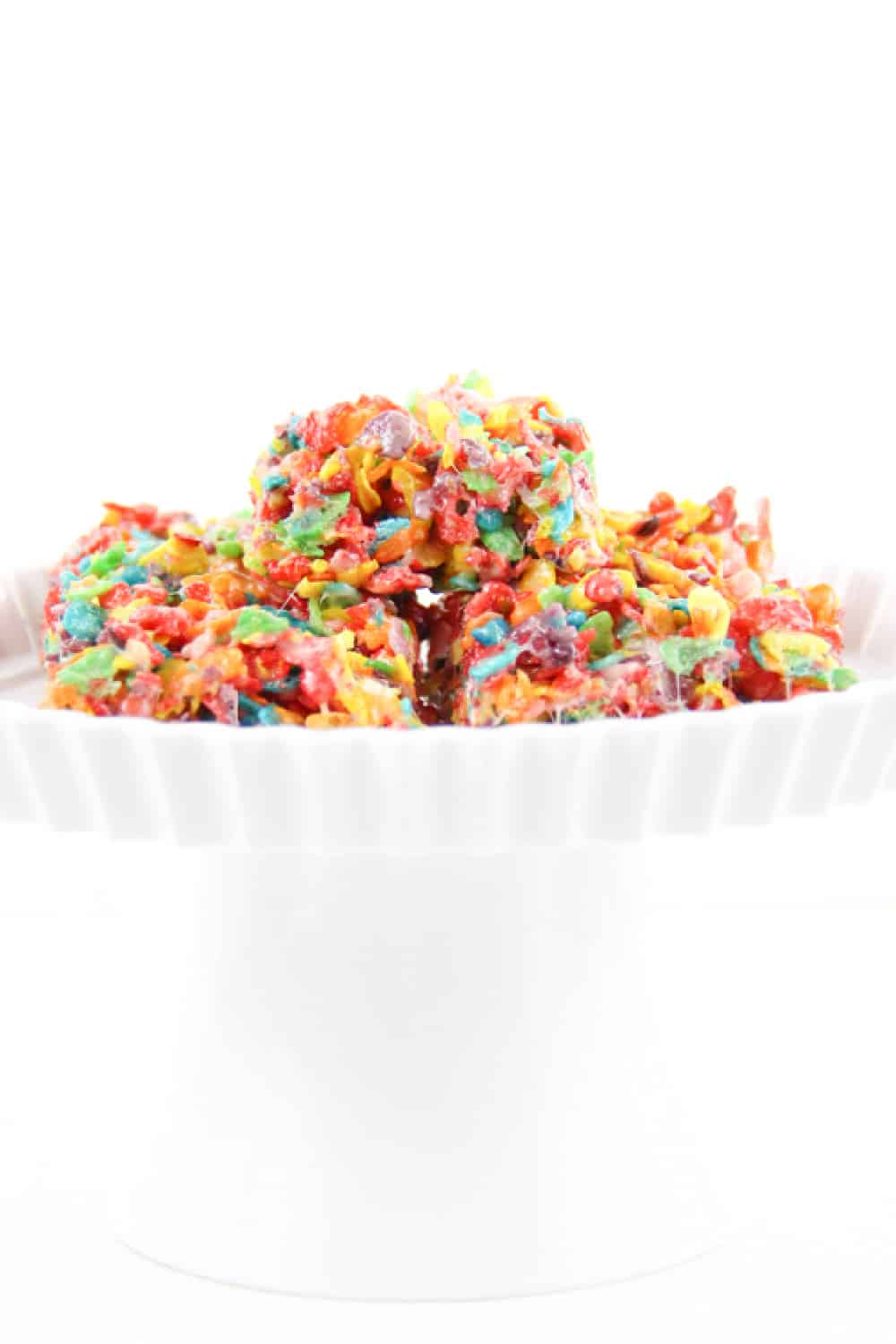 Add a pop of color to your summer snack lineup with these vibrant and fun treats. Made with crispy rice cereal, marshmallows, and a rainbow assortment of food coloring, these delightful squares are not only visually appealing but also a delicious and nostalgic snack that both kids and adults will enjoy.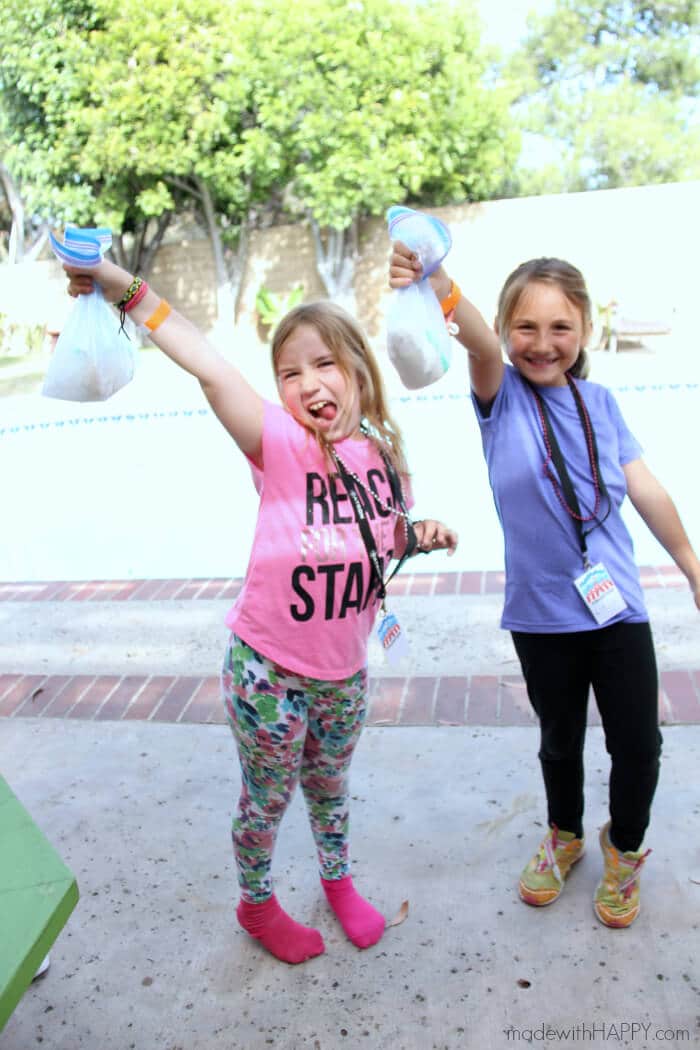 Beat the summer heat with a fun and interactive treat that requires just a few simple ingredients. By combining milk, sugar, vanilla extract, and your favorite mix-ins in a resealable bag, and then shaking it vigorously with ice and salt, you can create smooth and creamy homemade ice cream in minutes, making it a perfect activity for kids and a refreshing summer snack for everyone to enjoy.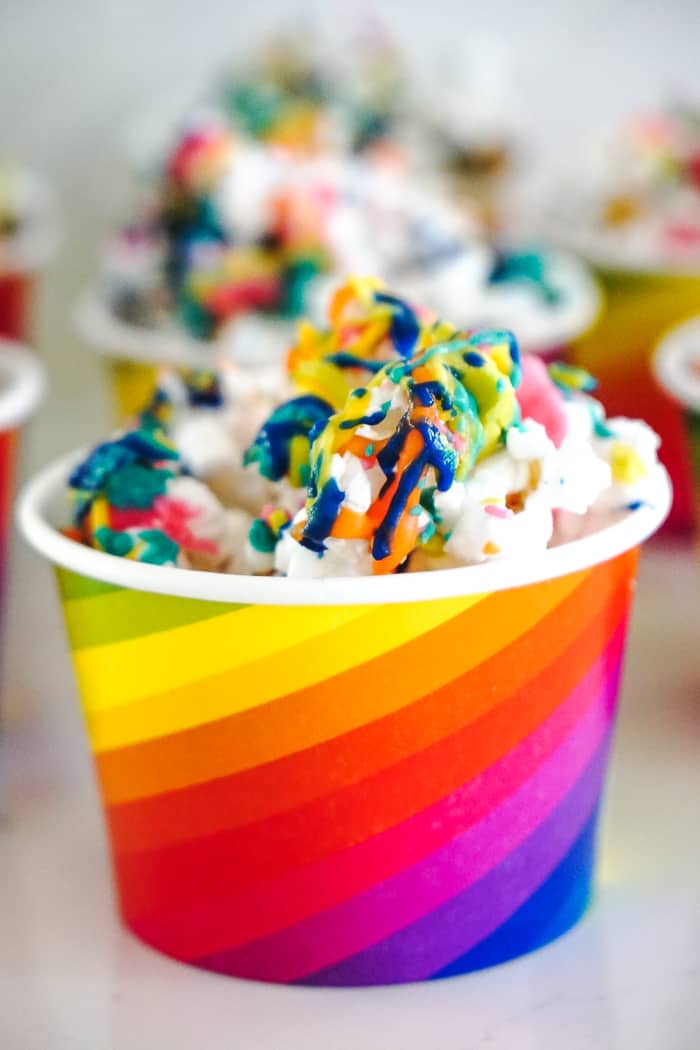 Bring a burst of color to your summer snacking with this fun and whimsical treat. Coated with a rainbow of flavored candy melts and sprinkles, this popcorn is not only visually appealing but also a delicious and addictive snack that will add a touch of joy to any summer gathering or movie night.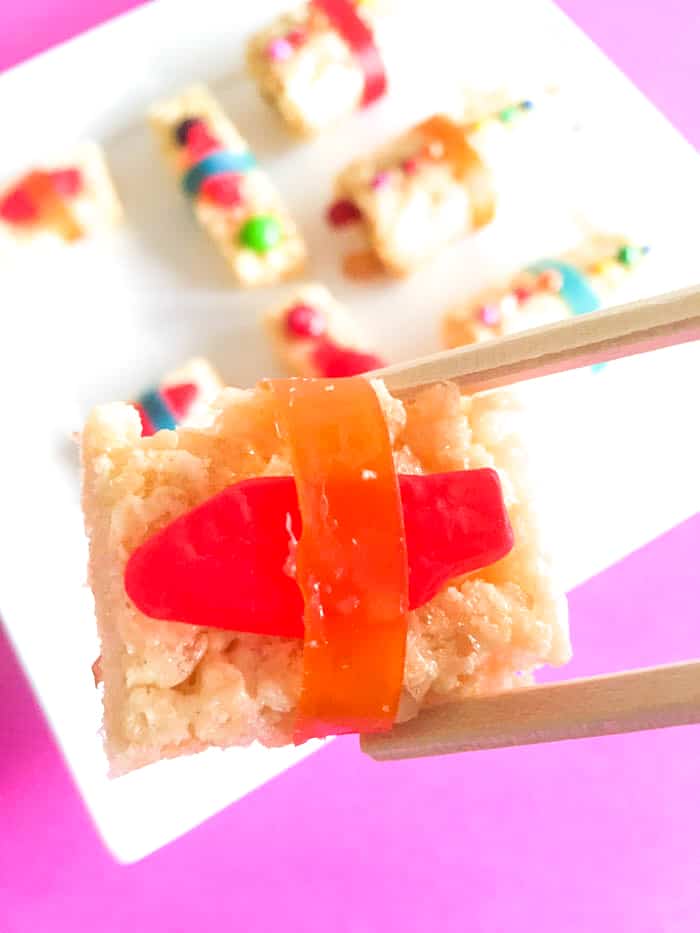 Take a creative twist on traditional sushi by crafting a delightful dessert version. Swap out the rice and fish for a sweet combination of Rice Krispie treats, fruit roll-ups, and colorful candies. Slice them into bite-sized rolls, and you have a playful and unique summer snack that will surprise and delight your taste buds.
Capture the essence of summer campfires with these adorable and delicious treats. These individual pies feature a graham cracker crust filled with rich chocolate ganache and topped with a toasted marshmallow, giving you all the classic flavors of s'mores in a convenient and portable dessert that's perfect for summer gatherings or a sweet indulgence on a warm evening.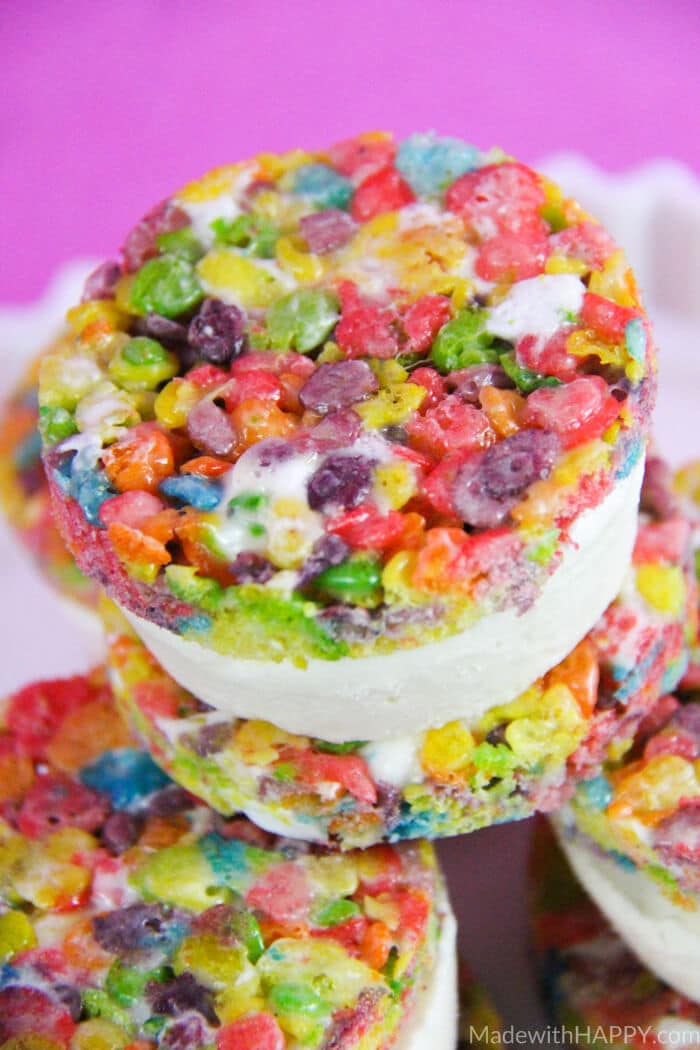 Add a vibrant and playful twist to the classic ice cream sandwich with these colorful delights. Layer your favorite ice cream between the best rainbow treats creating an eye-catching dessert that will bring a smile to everyone's face on a hot summer day.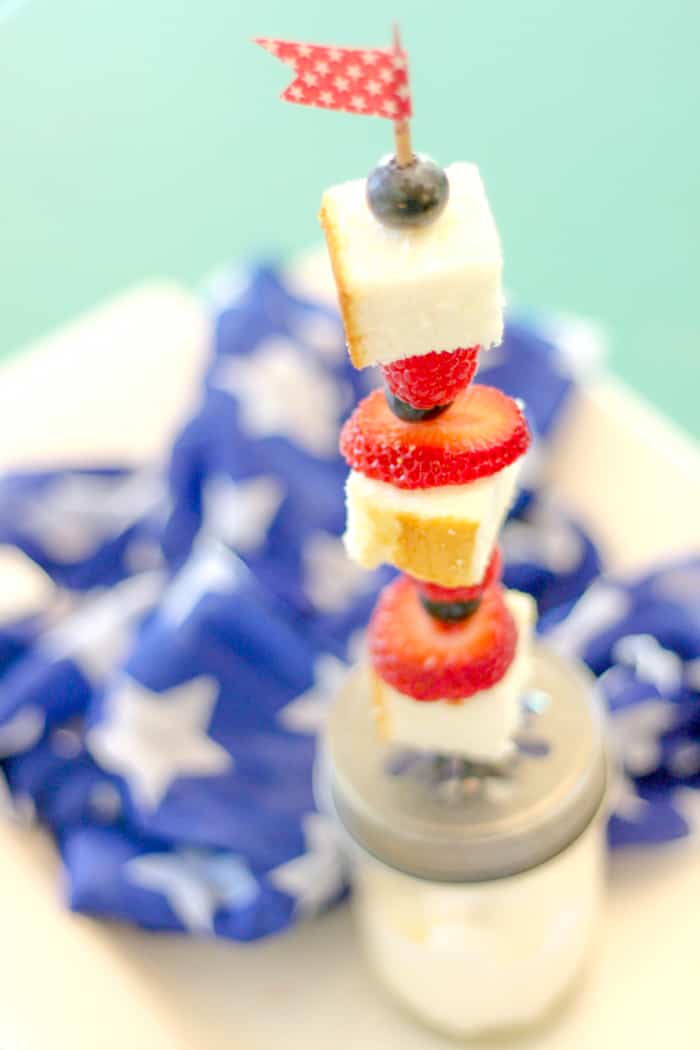 Celebrate patriotic holidays like July 4th with these festive and refreshing treats. Thread juicy strawberries, plump blueberries, and chunks of sweet bunt cake onto fruit kabobs for a colorful and patriotic snack that pays homage to the red, white, and blue, making it a perfect addition to any summer gathering or pool party.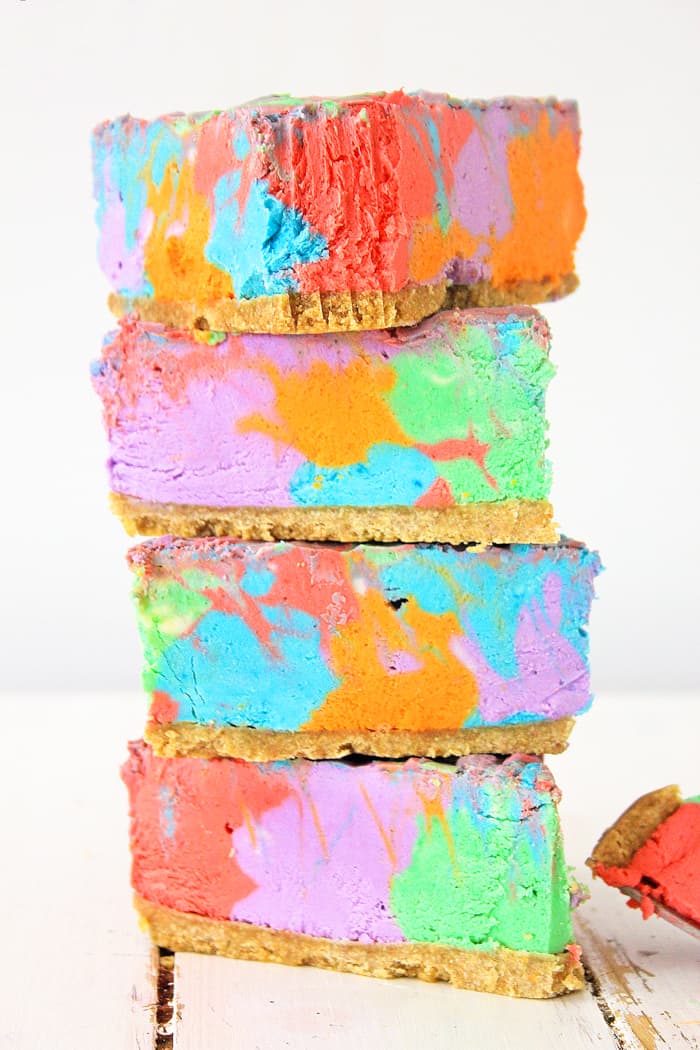 Elevate your dessert game with a show-stopping rainbow cheesecake. This vibrant and creamy treat features a mix of of colorful cheesecake batter, creating a stunning visual display. With each slice revealing a rainbow of colors, this dessert is sure to be a hit at any summer celebration or gathering.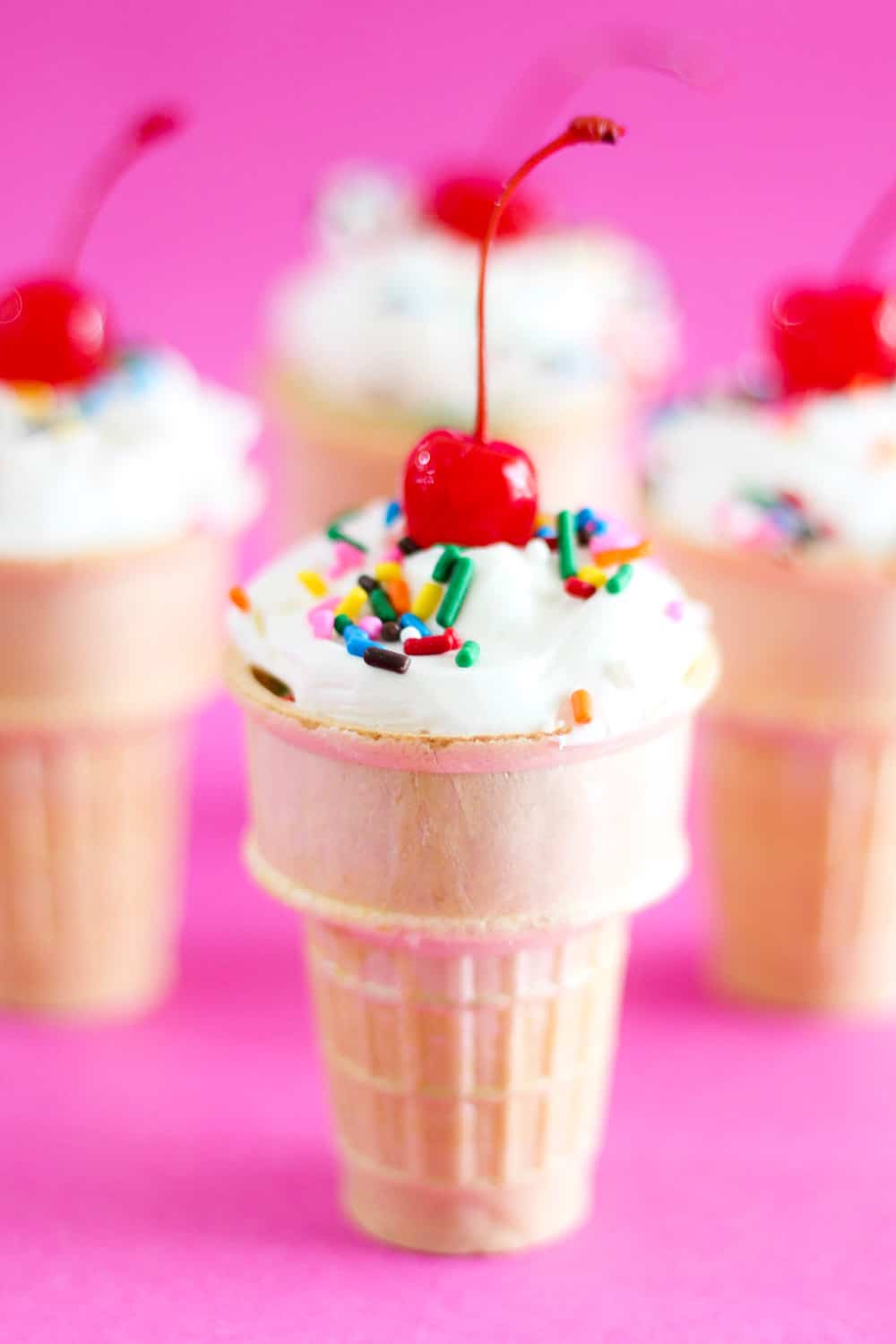 Combine the best of both worlds with these delightful treats that mimic the flavors of an ice cream sundae in a convenient cupcake form. Moist cupcakes are topped with creamy frosting, drizzled with chocolate sauce, and adorned with colorful sprinkles and a cherry on top, making them a fun and delicious summer snack for any sweet tooth craving a nostalgic dessert experience.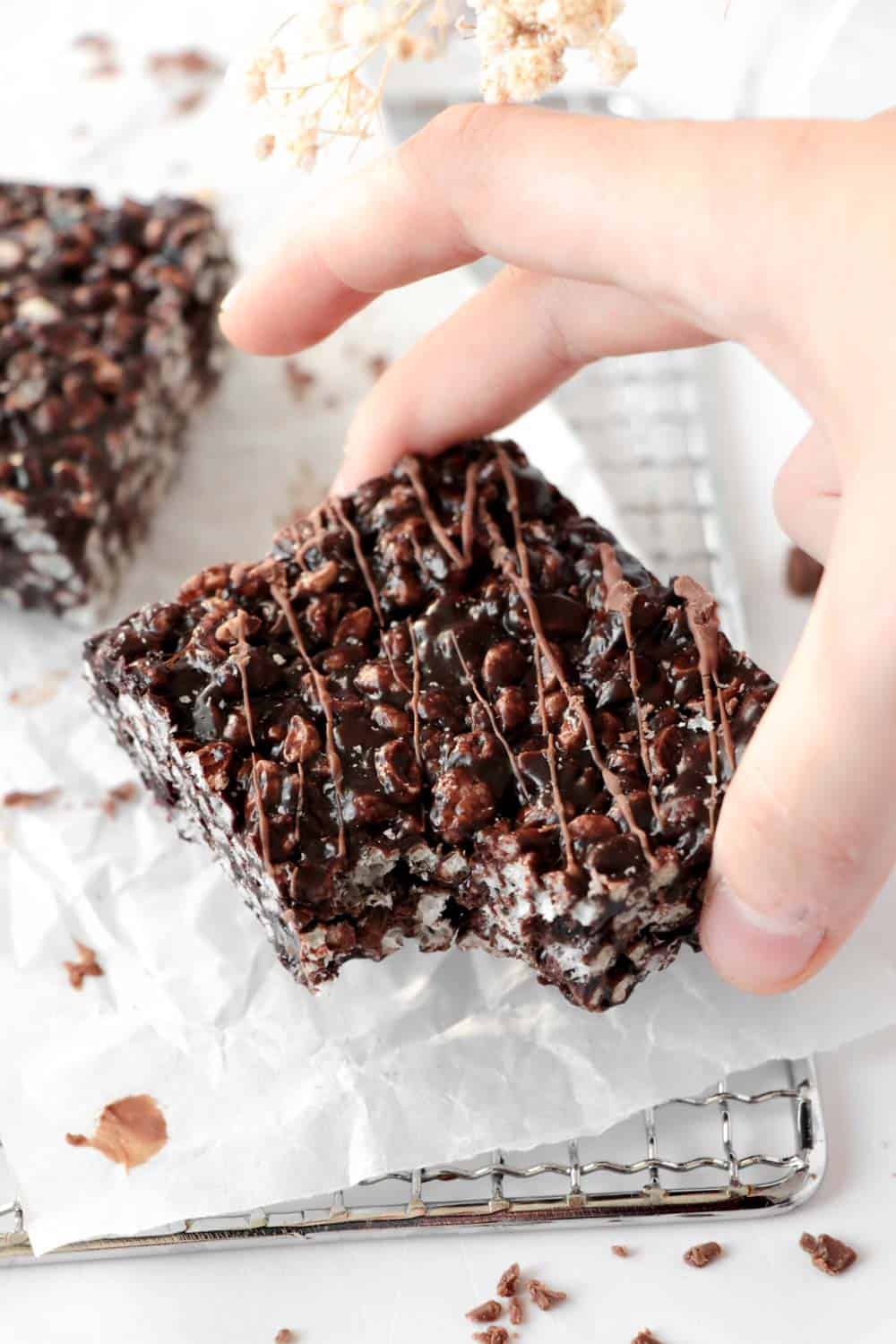 Give the classic Rice Krispie treats a rich and chocolatey upgrade. By adding melted chocolate to the marshmallow mixture, you create a delightful twist on this beloved snack. With each bite, you'll enjoy the perfect balance of gooey marshmallow, crispy cereal, and luscious chocolate, making it an irresistible treat for summer picnics or satisfying your sweet tooth anytime.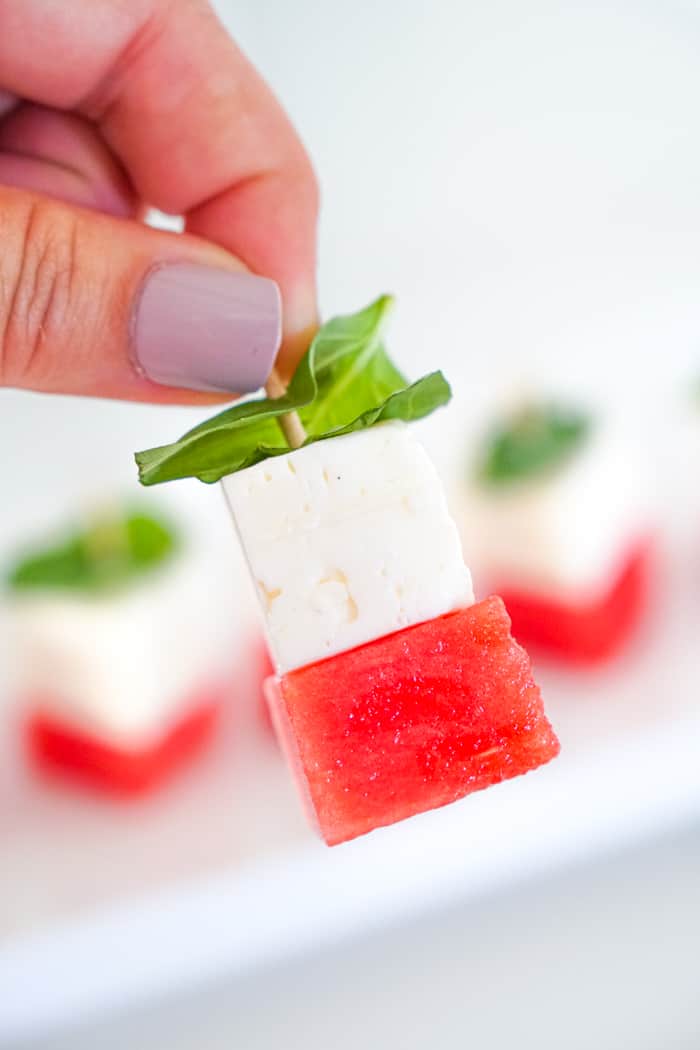 Embrace the refreshing flavors of summer with these delightful appetizers. Juicy watermelon cubes are paired with tangy feta cheese and a drizzle of balsamic glaze, creating a perfect blend of sweet and savory that will leave your taste buds craving more. These bite-sized treats are not only delicious but also colorful and healthy snacks as well as a great addition to any summer snack platter or poolside gathering.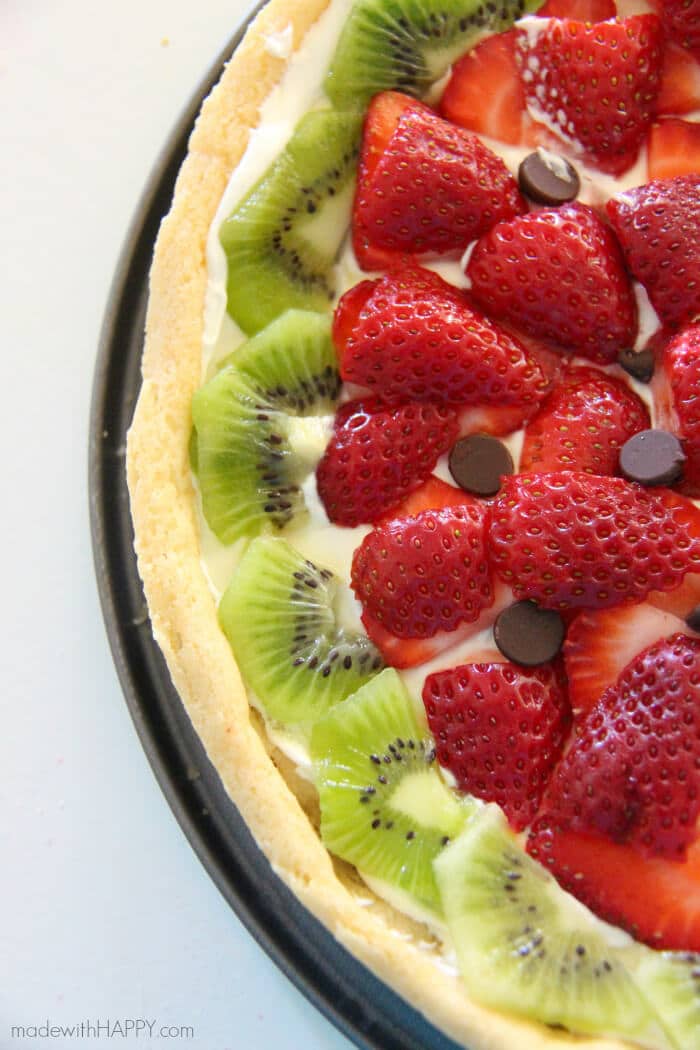 Combine the goodness of your favorite fruit with the indulgence of a dessert in this delightful summer snack. A sugar cookie crust is topped with a creamy layer of sweetened cream cheese and decorated with an array of colorful fruits, creating a beautiful and delicious treat that's perfect for summer parties, barbecues, or simply enjoying a slice of fruity goodness on a sunny day.
Add a burst of tropical flavor to your summer snacks with these savory-sweet bites. Skewer juicy pineapple chunks with grilled sausage, and drizzle them with a tangy glaze for a delightful combination of flavors. These easy-to-make appetizers are perfect for summer barbecues, picnics, or any occasion where you want to savor a delicious and satisfying snack.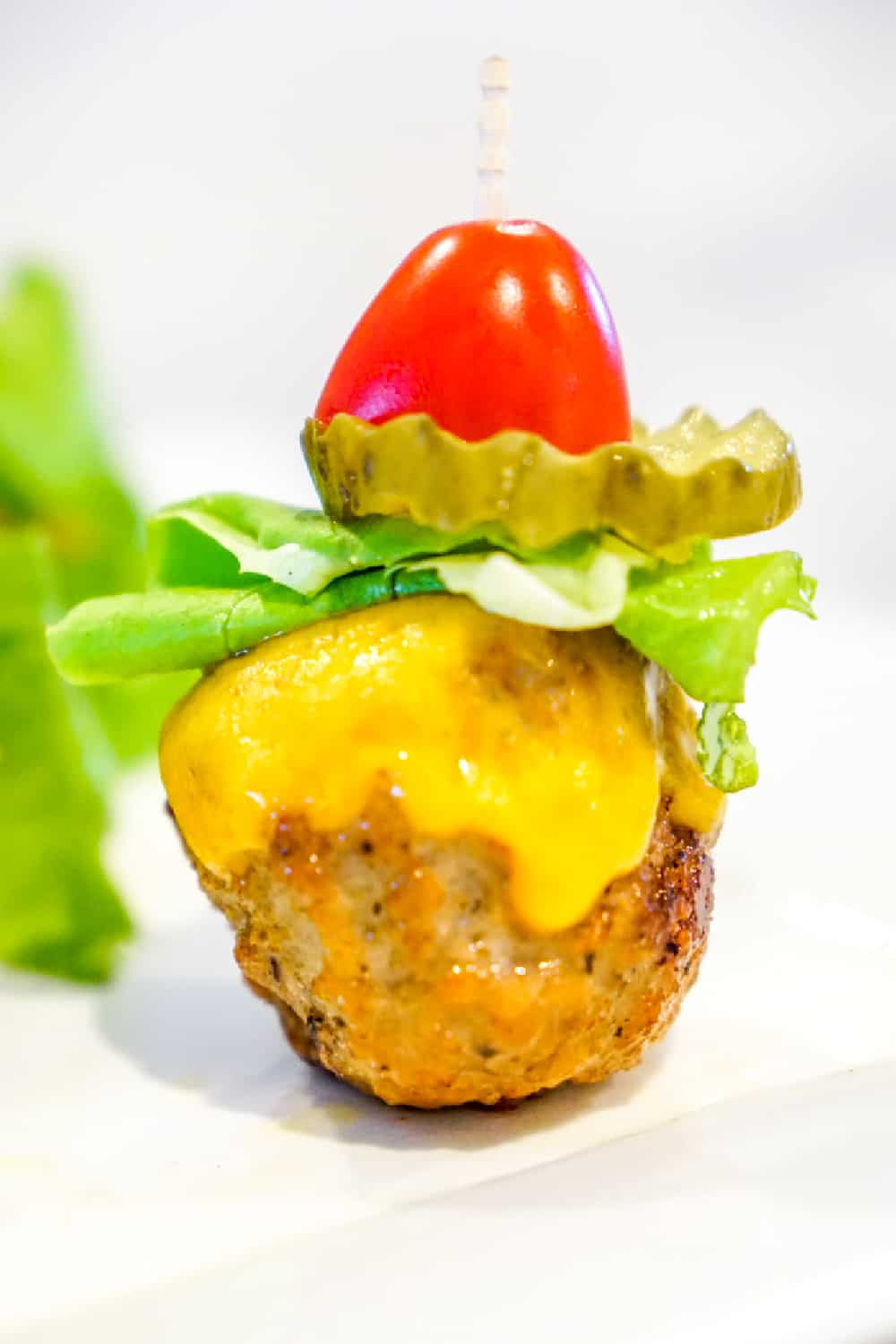 Enjoy the classic flavors of a cheeseburger in a bite-sized and convenient form. These flavorful meatballs are made with ground beef, cheese, cherry tomatoes, and all the classic burger seasonings, delivering a savory and satisfying snack that's perfect for summer gatherings, game nights, or as a fun addition to your summer party spread.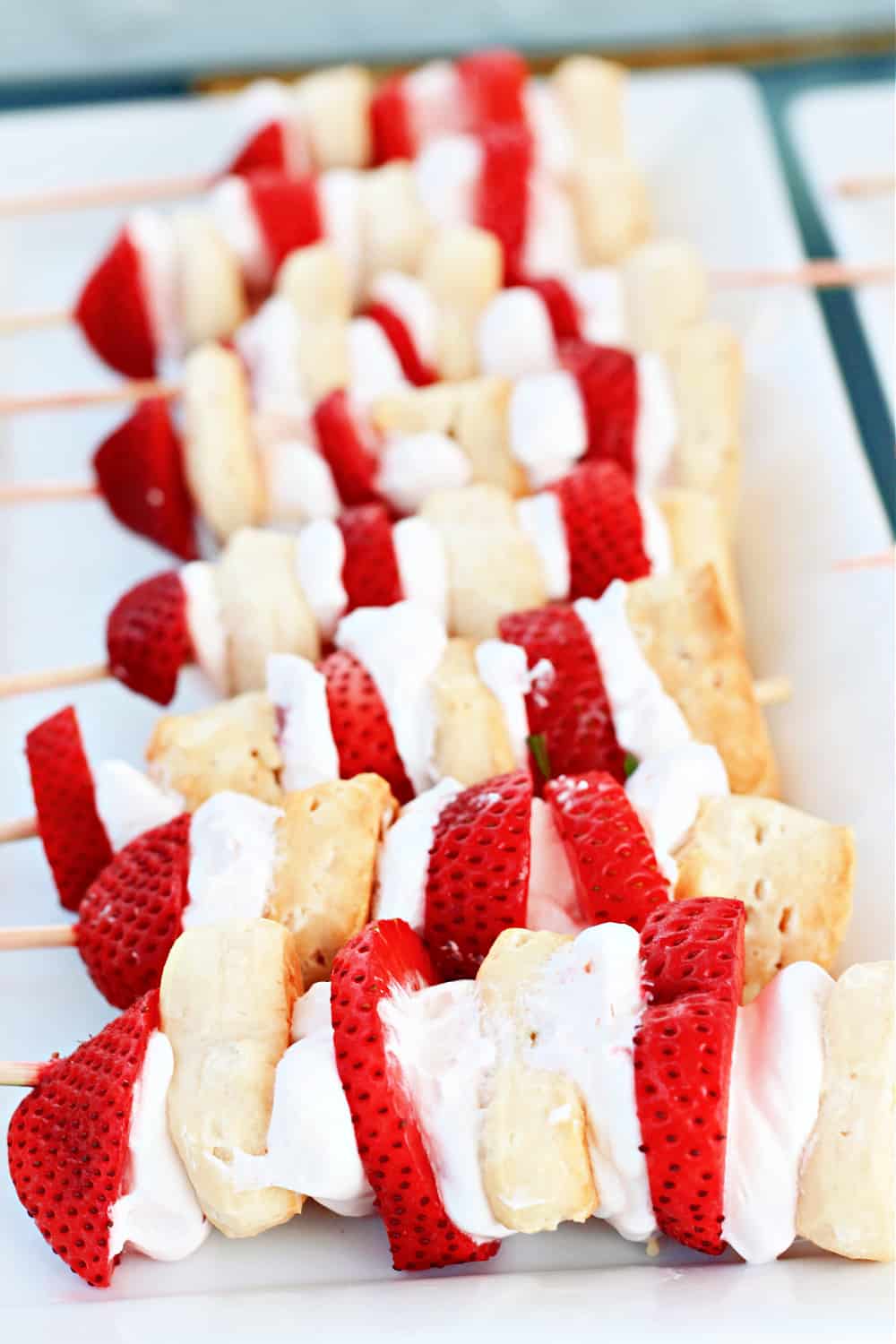 Make strawberry shortcake mess-less with this fun take on a classic. These skewers are made for summer snacking.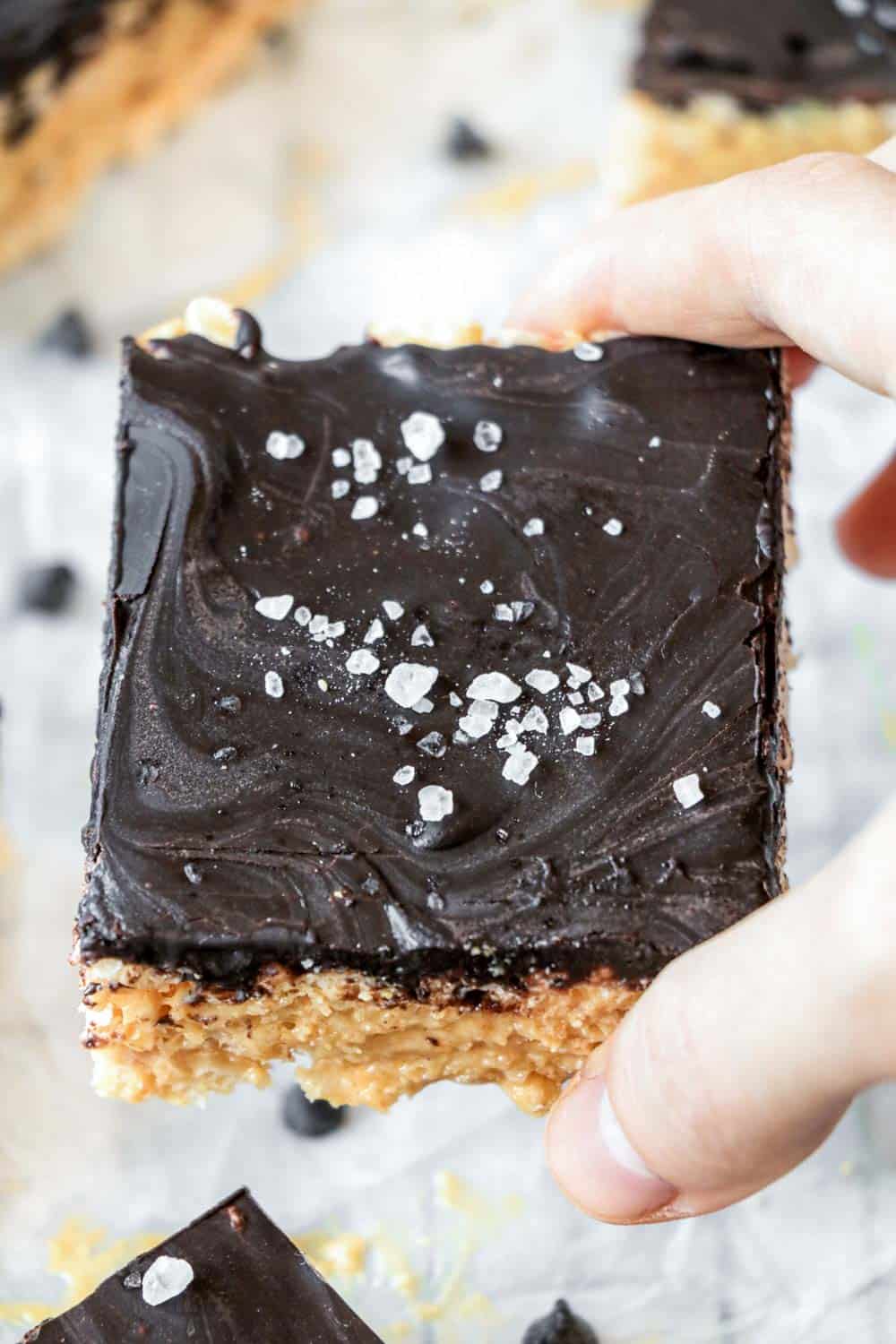 Elevate the classic Rice Krispie treats with a decadent twist. Infused with rich chocolate and creamy peanut butter, these indulgent treats are perfect for satisfying your sweet tooth during summer gatherings or as a delightful snack to enjoy on a lazy afternoon by the pool.
Embrace the Mediterranean flavors and enjoy the creamy goodness of hummus as a refreshing summer snack. Pair this creamy dips with fresh veggies, pita chips, tortilla chips, or spread it on sandwiches for a satisfying and protein-packed option that will keep you cool and nourished on hot summer days.
Energy Bites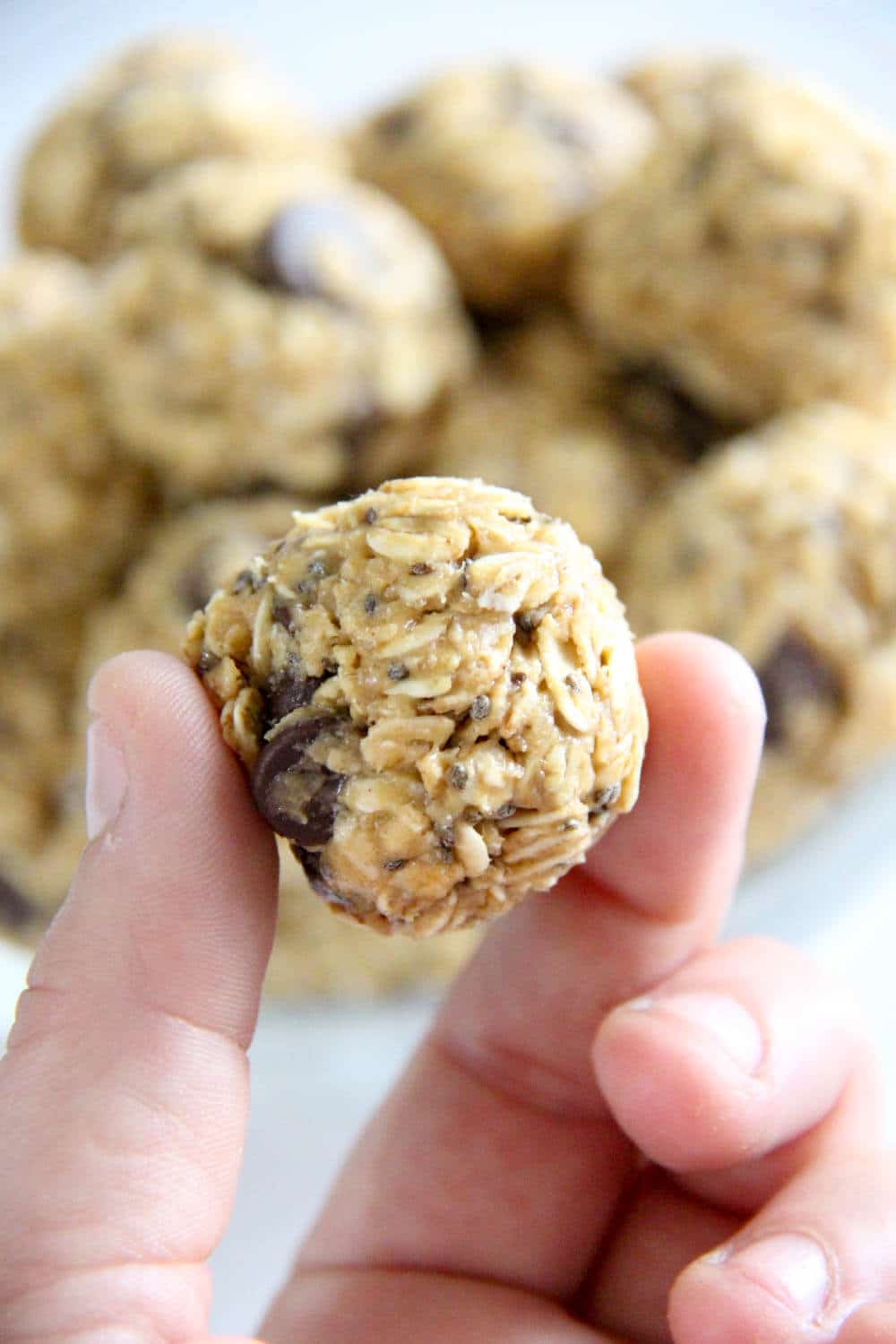 Fuel your summer adventures with these compact and nutritious snacks. Packed with a combination of whole grains (oats), healthy fat, and natural sweeteners like honey or maple syrup, these bite-sized treats provide a quick boost of energy and are perfect for on-the-go snacking during outdoor activities or road trips. For extra fun some chocolate chips and viola, easy snack ideas.
by The Monday Box
These cookies are just the thing to make before a trip to the beach. Made with simple ingredients and decorated with almond slices, these are sure to be a favorite sweet summer snack!
by Cooking with Nana Ling
This little snack cup is adorable for kids and it tastes great too. Made with jello and candy, these are sure to be a sweet snack that kids make a splash for!
by From Valerie's Kitchen
These quick pickles start with zucchini and end up as a crunchy snack you are going to want to make all summer long. This is the perfect way to use excess zucchini!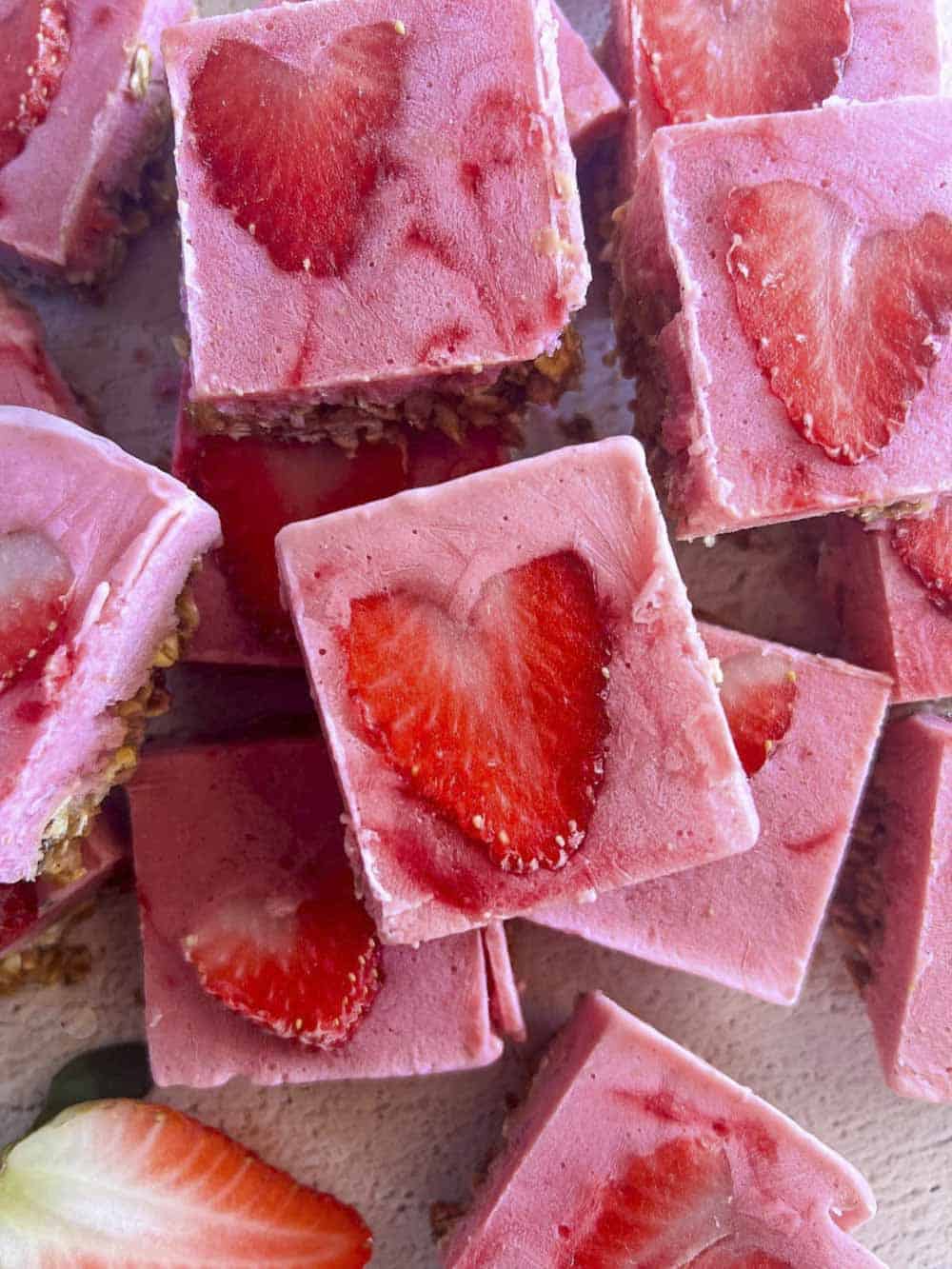 by Naturallie Plant Based
This frozen greek yogurt bark makes for a great way to cool off all summer long. Add fresh berries to the mix for a nutritious snacks way to beat the summer heat.
by Simply Scrumptious Eats
These deviled strawberries are a dreamy snack that everyone will fall in love with at the first bite. These are just the right size to pop into your mouth on a summer day.
by Cinnamon and Sage Co.
This is the perfect snack for summer as it needs no baking to help keep your home nice and cool and a steamy day.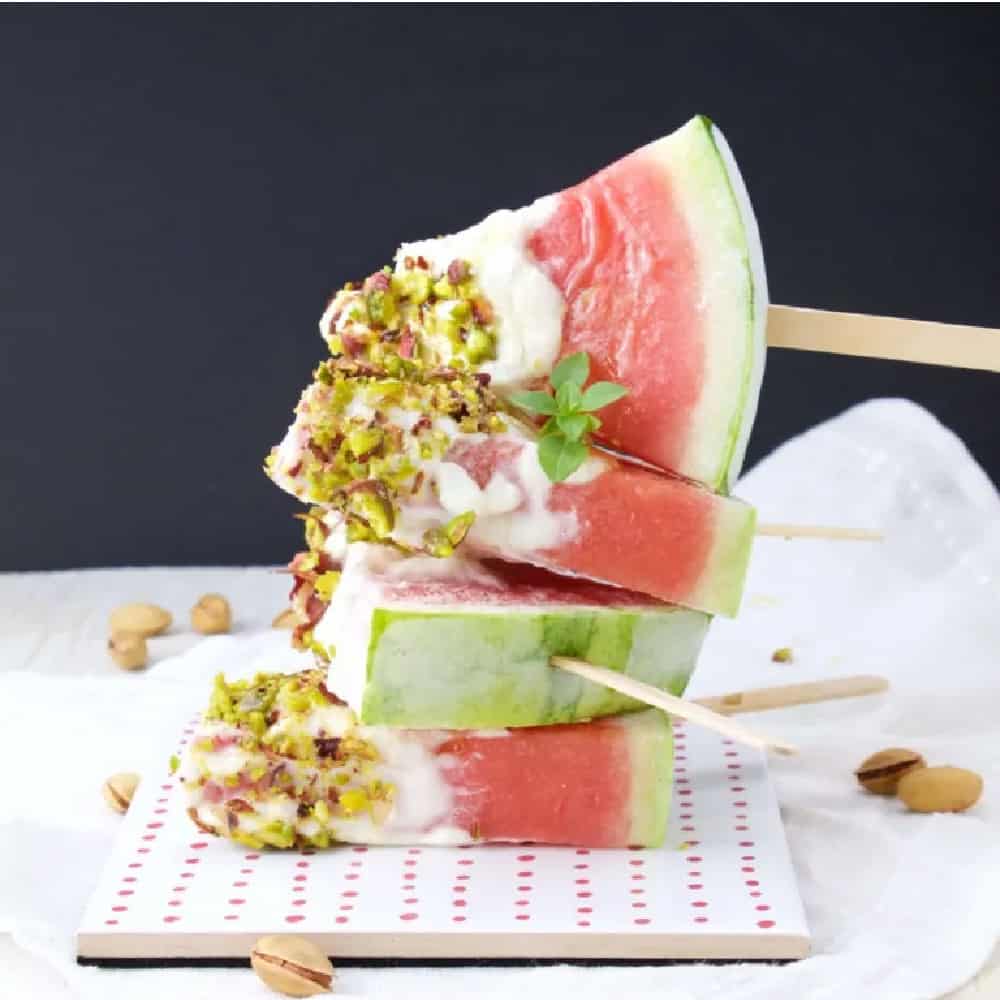 by The Foodlic
This recipe makes for a unique and healthy dessert that everyone will love. Cool watermelon, yogurt and pistachios make a great combination for a wholesome summer treat.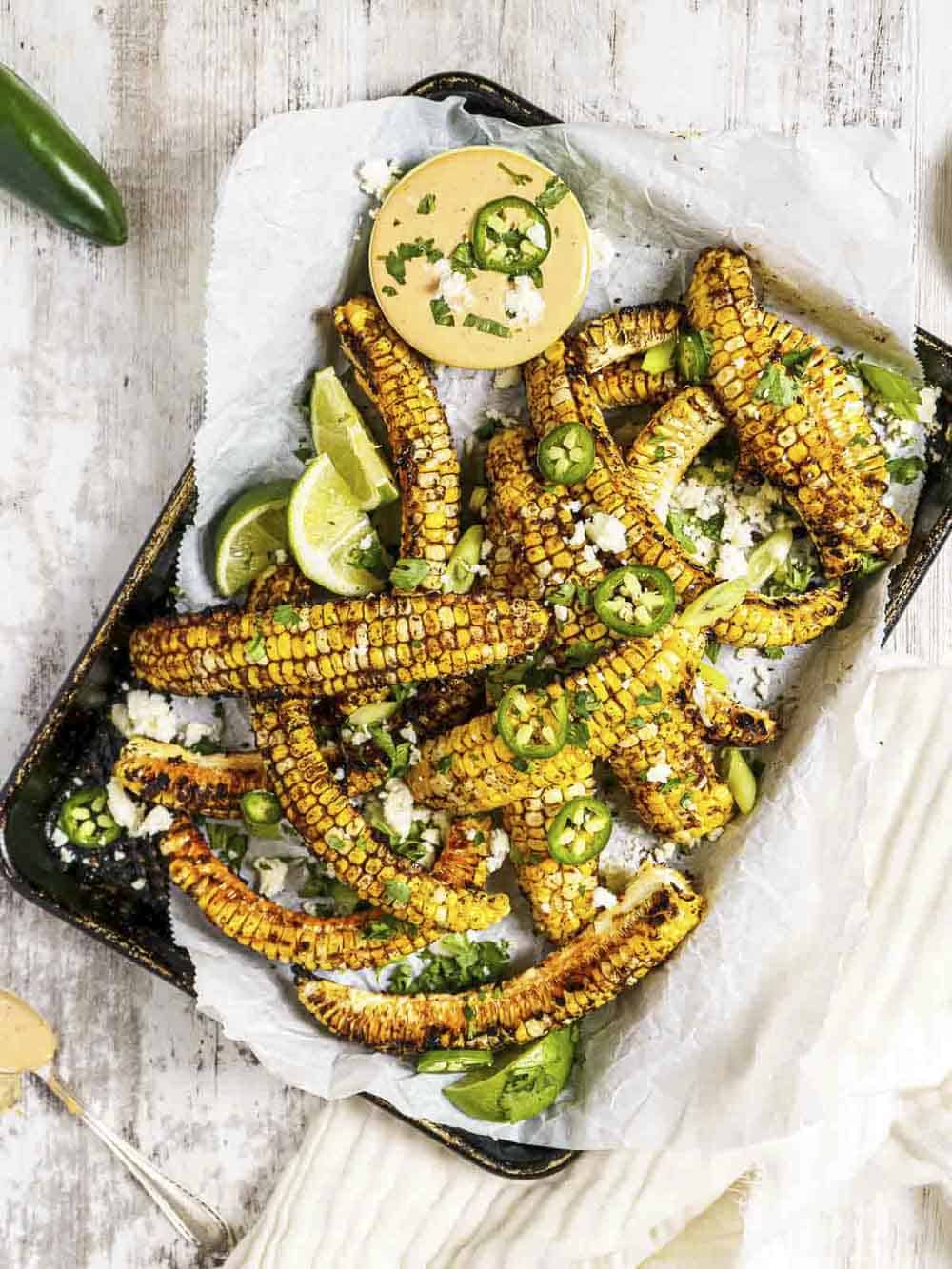 by Peel With Zeal
Nothing tastes like summer quite like the taste of corn. This recipe brings it off the cob into a fun-to-eat treat.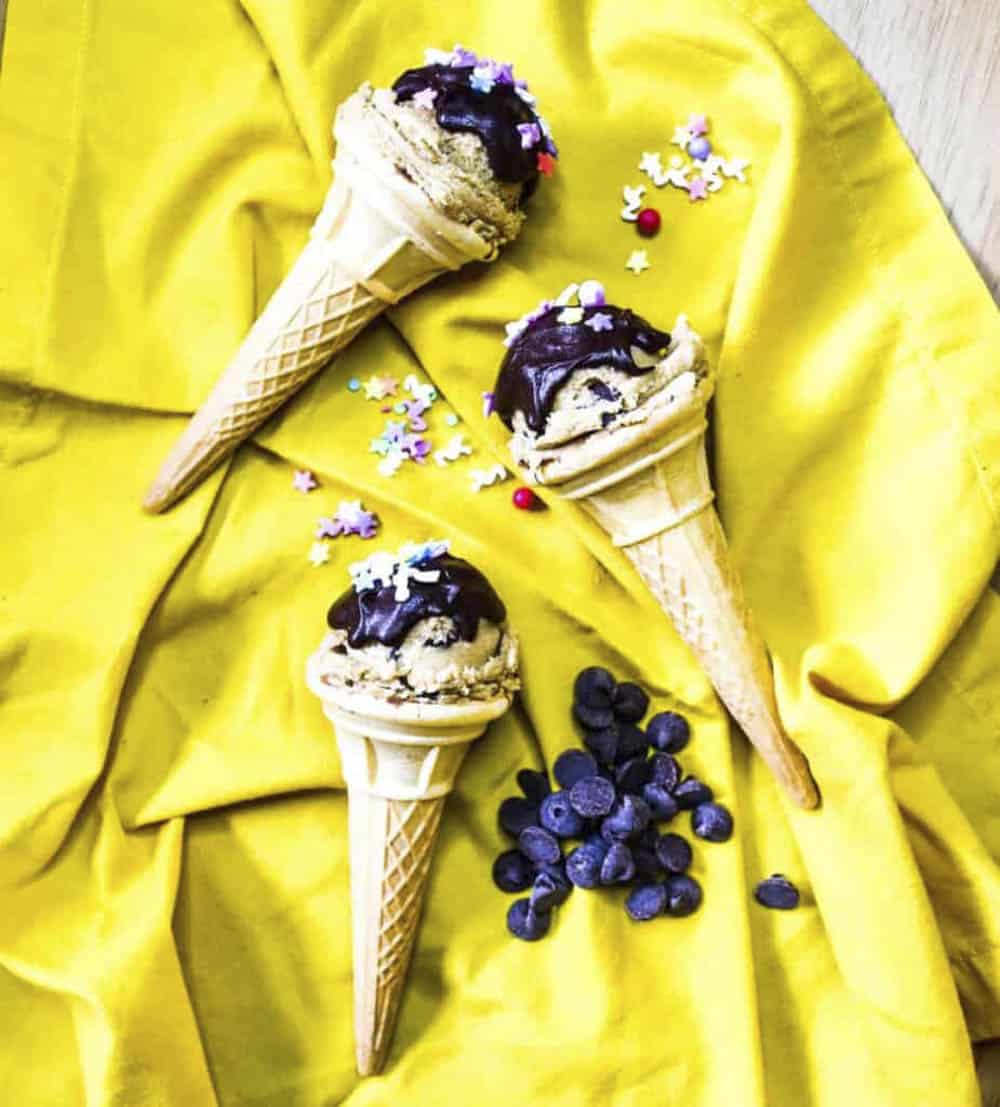 by Waiting for Blancmange
Skip the melty ice cream and put this cookie dough in a cone for a really unique and epic summer munchie. Everyone will want a second scoop of this!
by Sunny Little Kitchen
Grab some fresh fruit and mix up a sweet and juicy salsa that captures the essence of summer in a dish that is made to share with your friends.
by Healthy Recipes 101
Make your favorite frozen treat a guilt-free indulgence with avocados. This colorful and creamy ice cream is so yummy!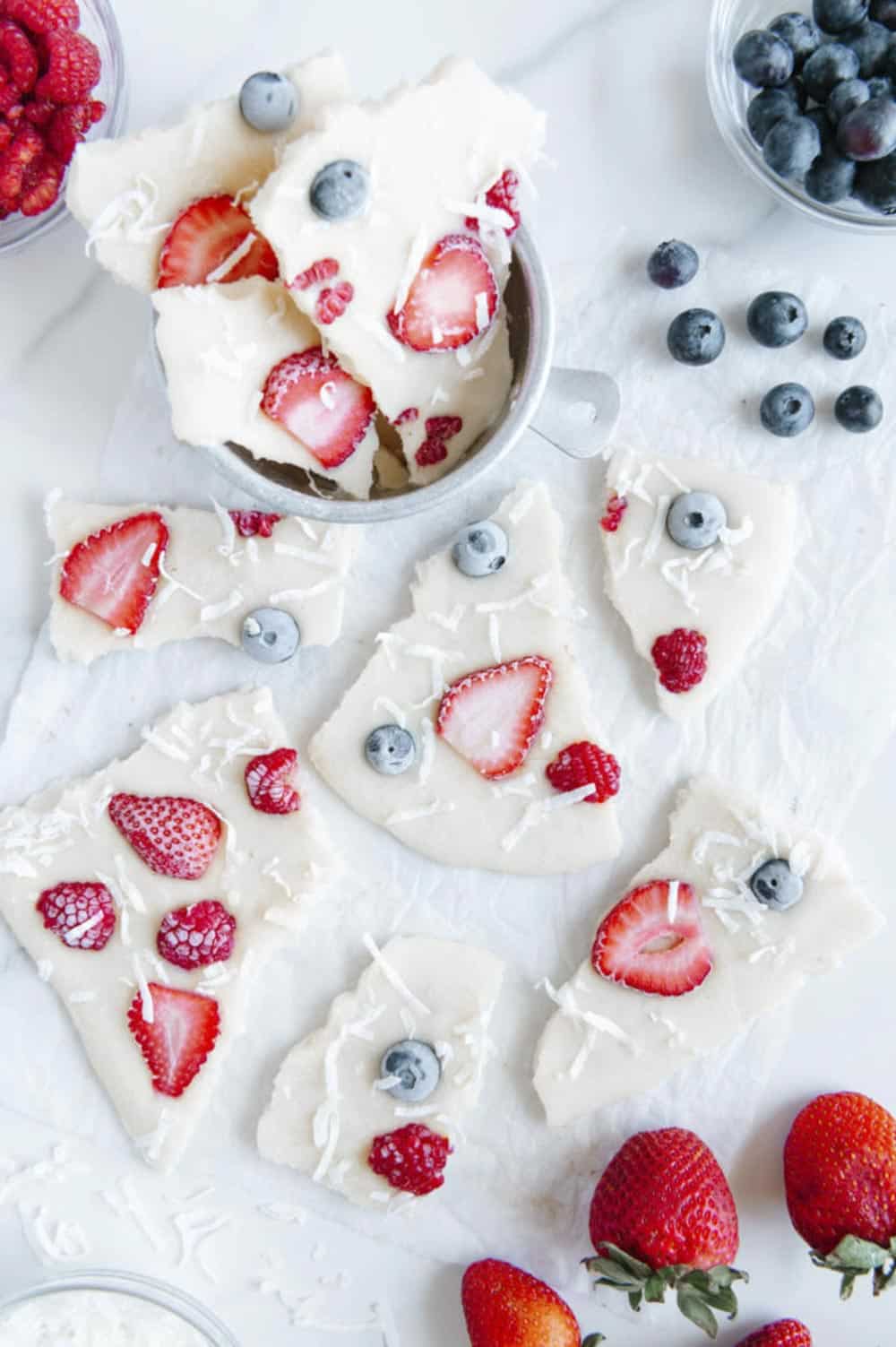 by Best Served Vegan
Give the kids a sweet treat that is patriotic and healthy with this easy-as-can-be berry bark!
by Savor the Spoonful
These muffins are perfect for a goodie to make after an afternoon of raspberry picking. These are fruity and healthy summer snack recipes.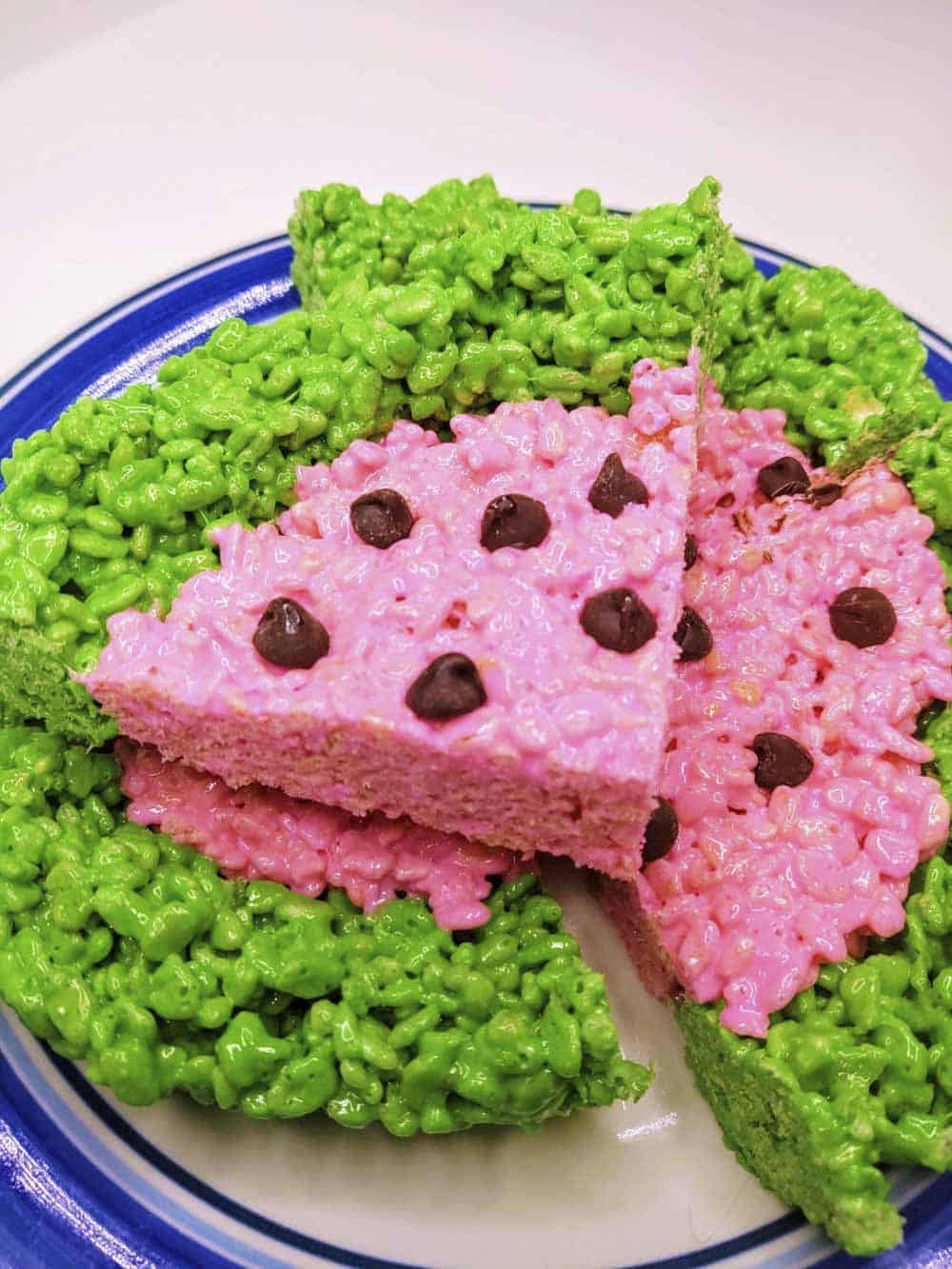 by How to Make Rice Krispie Treats
These are so colorful, easy, and cute! Make these with the kids for a no-bake munchie that comes together in no time.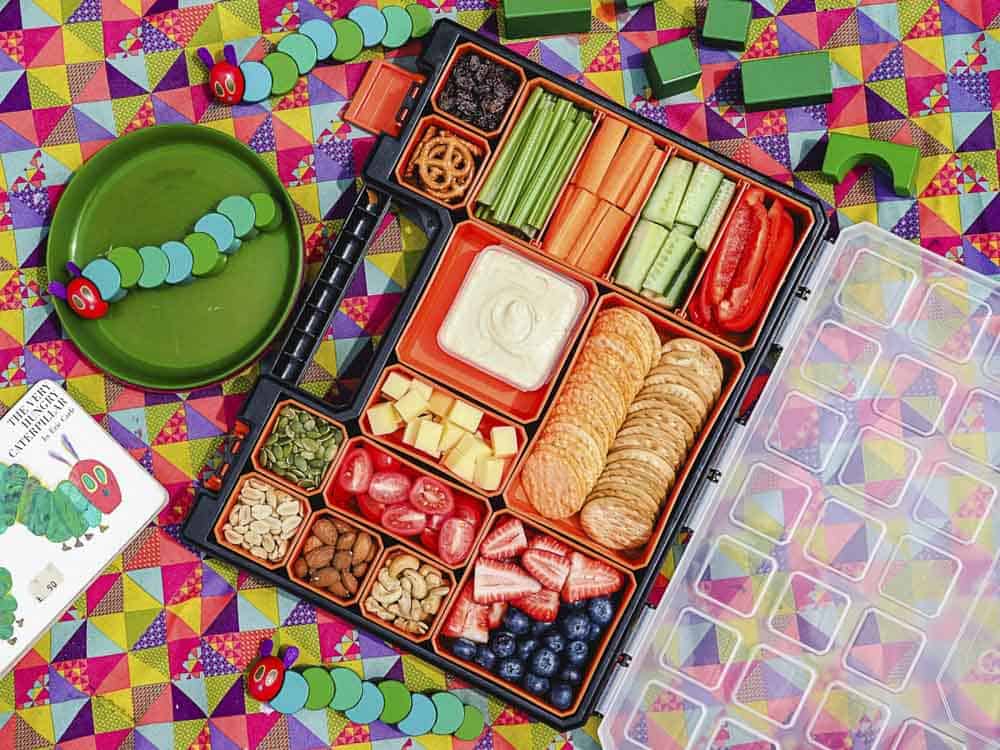 by Aussie Home Cook
This assortment of finger foods is perfect for kids, but, adults can dig in too! With so many crunchy, fruity, and savory options, you are sure to find a few you want to gobble up.
by Keep Calm and Eat Ice Cream
Capture the essence of summer in one creamy dish! This recipe has the perfect hint of peaches and cream in every bite.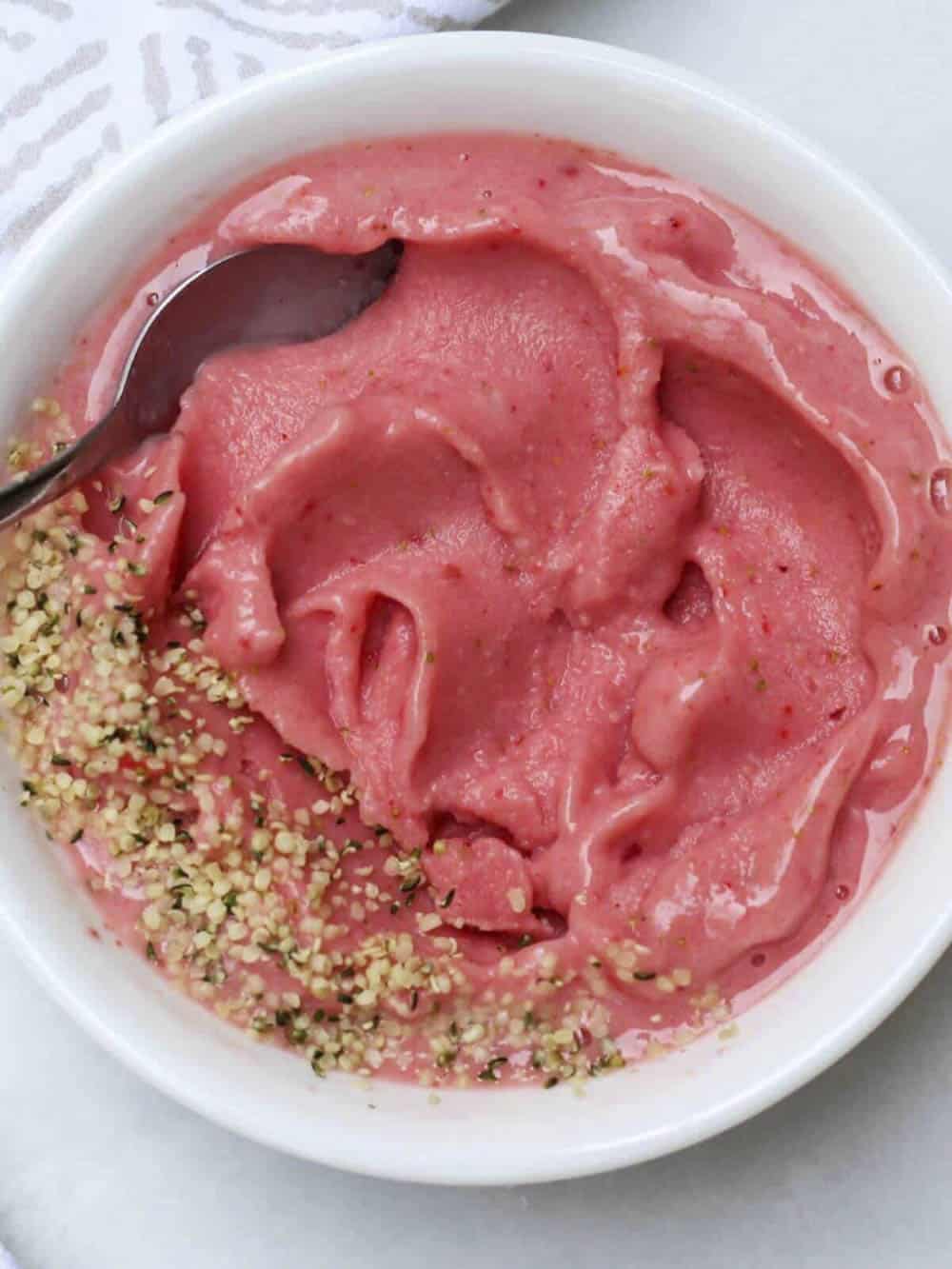 by Savas Kitchen
This smoothie bowl is vibrant, fruity and makes for such a cool addition to your summer menu. This healthy smoothie in a bowl has no bananas in the mix for a change you will love.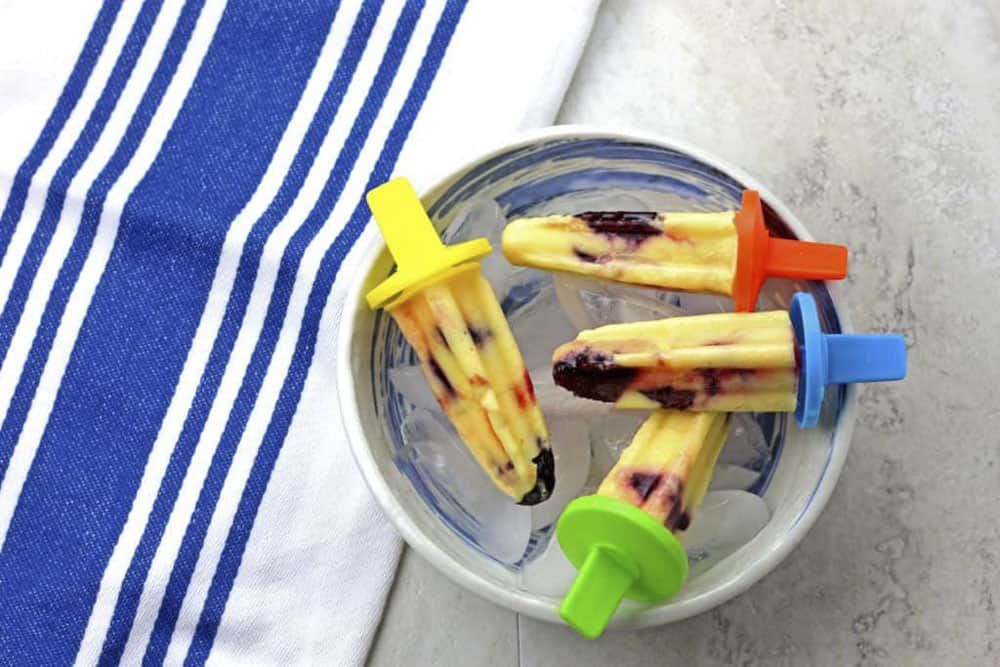 by A Grateful Meal
This easy ice pop recipe is perfect for the entire family. This is one fruity way to beat the heat on a sweltering day!
by The Home Intent
If you get a box of peaches, you can preserve them for on-the-go snacking with this easy tutorial on dehydrating peaches.
Other Snack Ideas
CONNECT WITH MADE WITH HAPPY!
Be sure to follow me on social media, so you never miss a post!
Facebook | Twitter | Youtube | Pinterest | Instagram
Looking for crafts to keep your child busy? Sign up for my 5 Ridiculous HAPPY Activities in under 30 minutes for your kids delivered directly to your inbox!
Find and shop my favorite products on my Amazon storefront here!
SUMMER SNACK IDEAS
PIN IT TO YOUR DIY BOARD ON PINTEREST!
FOLLOW MADE WITH HAPPY ON PINTEREST FOR ALL THINGS HAPPY!