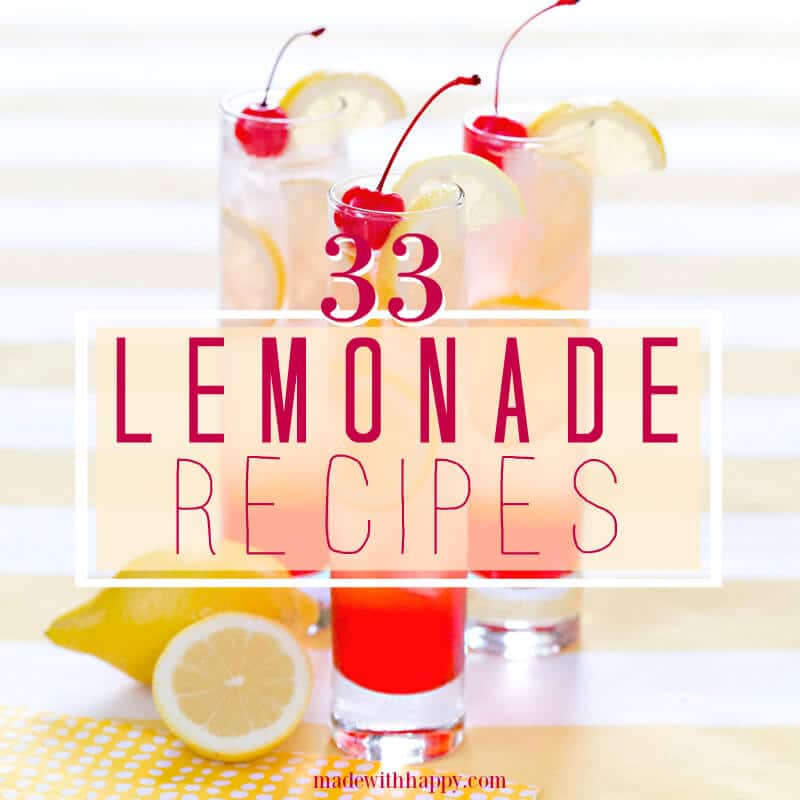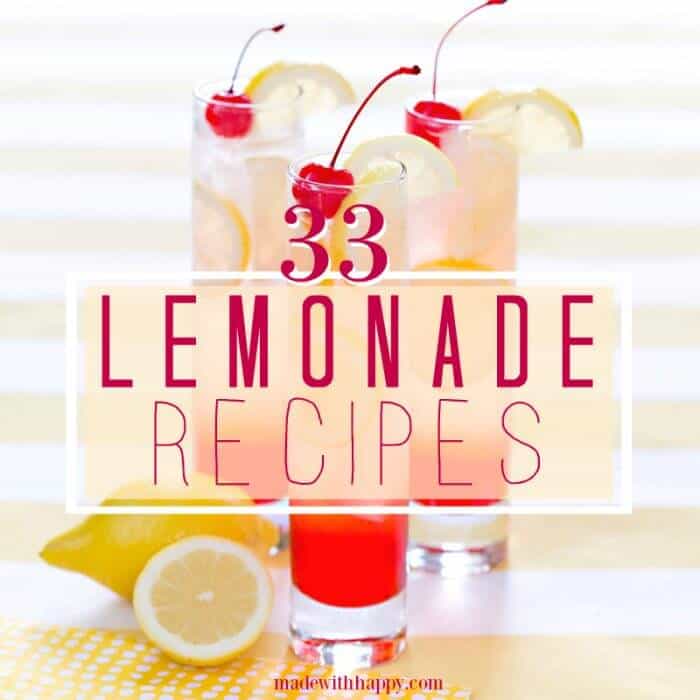 These homemade lemonade recipes are just what Summer is all about.
Simple ingredients of fresh lemons, sugar syrup, and cups of water make up a simple lemonade recipe. From there we've come up with a collection of fresh lemonade recipes where you are sure to find the perfect refreshing drink for the summer!
If you love homemade lemonade recipes and Summer cold drinks as we do, then you will not want to miss our other popular Summer drinks including Red, White, and Blue Sangria, Fruit Infused Water, and Lime in the Da Coconut Recipe.
Summer Drinks
Ahhh, sweet, sweet summertime! Sweet, sweet drinks this Summertime:)
Summer is my favorite season! Sure it's my birthday season, and our days are spent by the pool, beach, lake, swimming, and relaxing all the days.
There are so many different ways to create the best lemonade recipe. With fresh lemon juice and simple ingredients, you can turn your Summer sipping into a delicious thirst quencher for a hot day!
The base of many lemonade recipes is cups of lemon juice (freshly squeezed or lemonade concentrate), cups of sugar, and cups of water, and then add all the varying flavors of fruit and deliciousness.
We've brought you some delicious homemade lemonade recipes where you can find some of your favorites this Summer!
Best Homemade Lemonade
Grab some cold water(or room temperature if that is more your gig) and a bunch of lemons from your lemon trees. Set up your lemonade stand and get ready to have some fun!
Our homemade strawberry lemonade is the best homemade lemonade recipe. Made from scratch, this fresh lemonade recipe makes for the most delicious beverage all Summer long. It's an easy lemonade recipe that brings a smile to your face.
This delight turns up the pineapple on your freshly squeezed lemon juice. Bring on the large lemons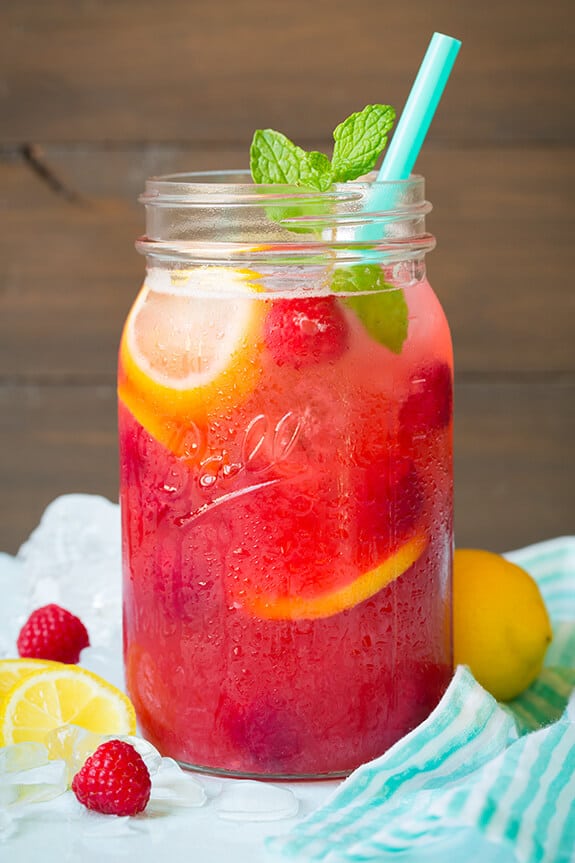 You had me at sparkling. This is the perfect balance of sparkling and cold lemonade.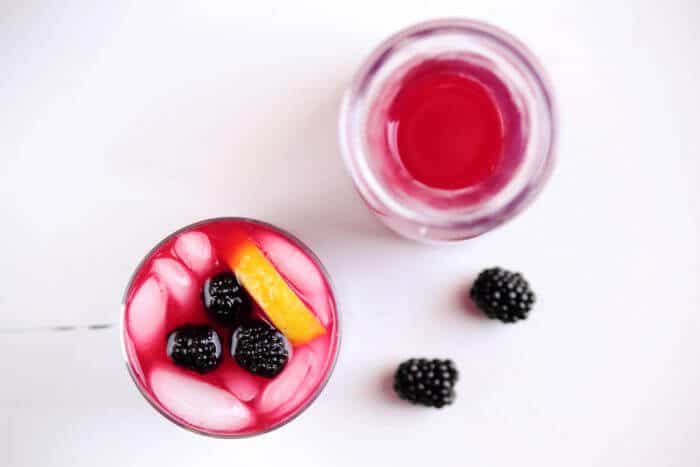 This fun recipe is all kinds of fruity fun. Top ice cubes and add the lemon slices and have some fruity fun.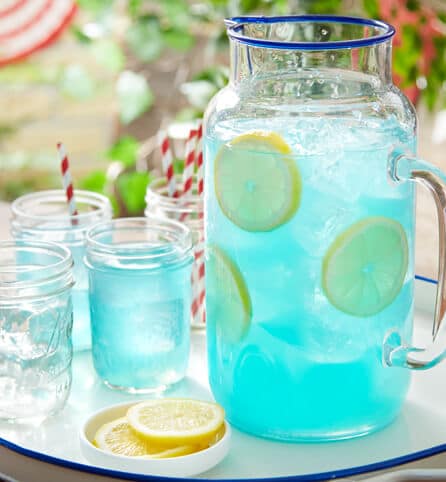 This sweet lemonade is all kinds of fun for summer.
Ooh, this is a refreshing one. Real meyer lemons and the fresh mint are perfect together.
This sweet fresh homemade lemonade has the best flavor. A large pitcher of this by the pool is all the vitamin c you need this summer.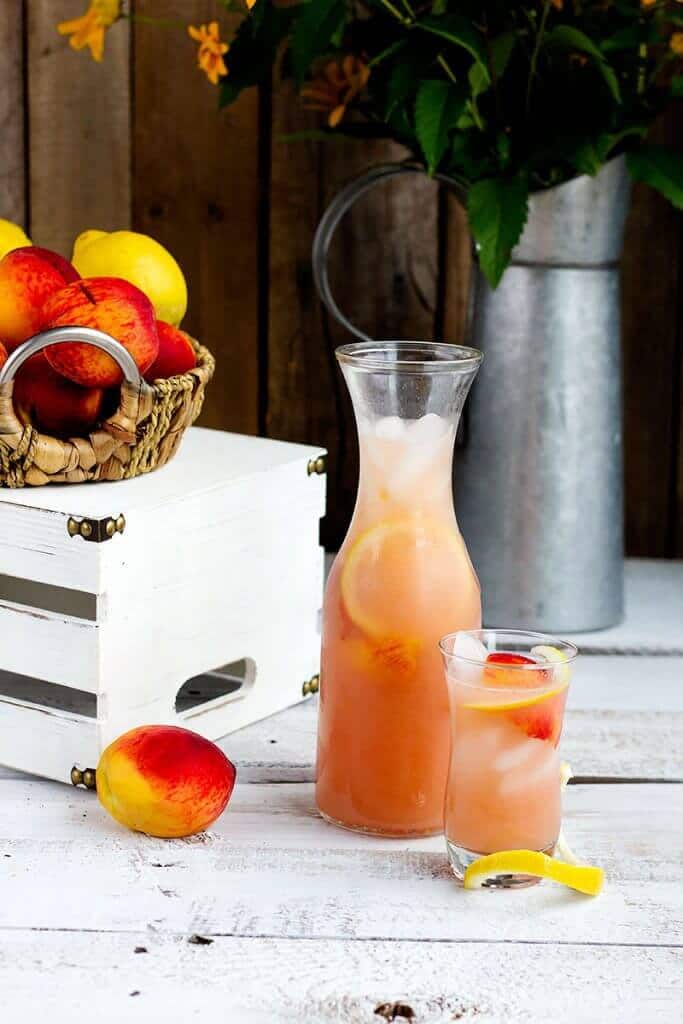 Peach is such the best flavor for summer. This simple recipe is all kinds great for pool parties.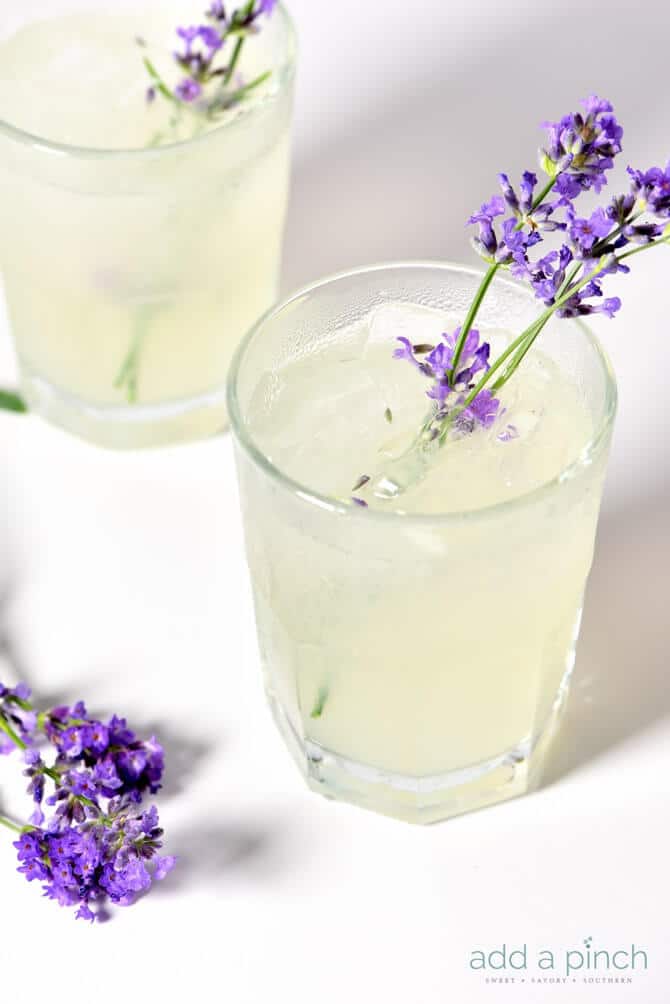 The freshness of this recipe is perfect for summer!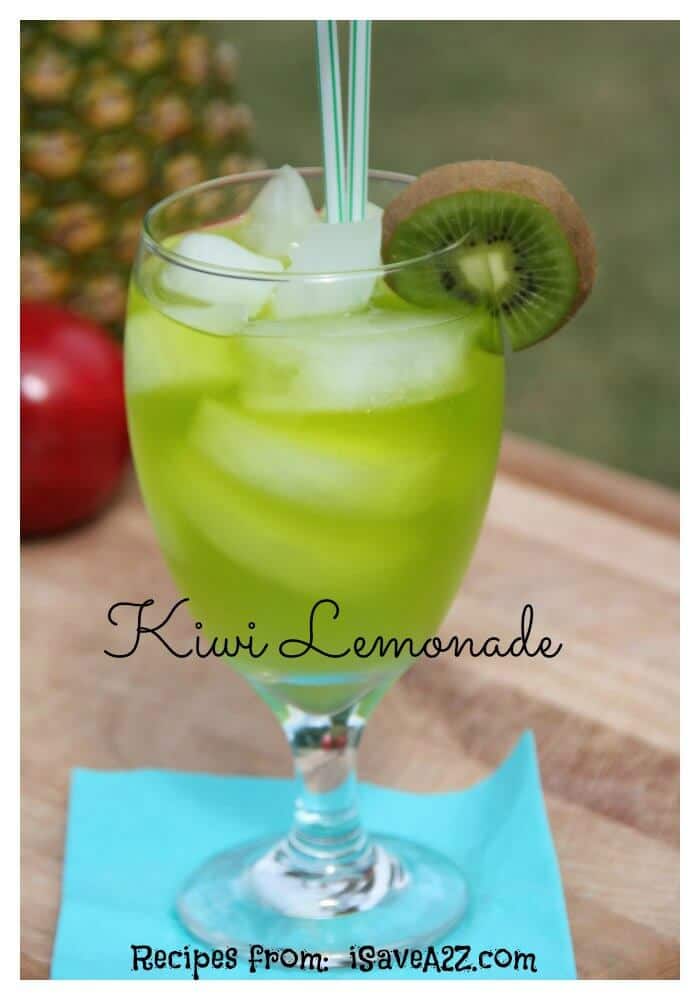 A kiwi spin on lemonade is al kinds of delicious. Perfect for a fun spin on your lemonade.
This creamy lemonade is so flipping good, that you want to grab the recipe right now!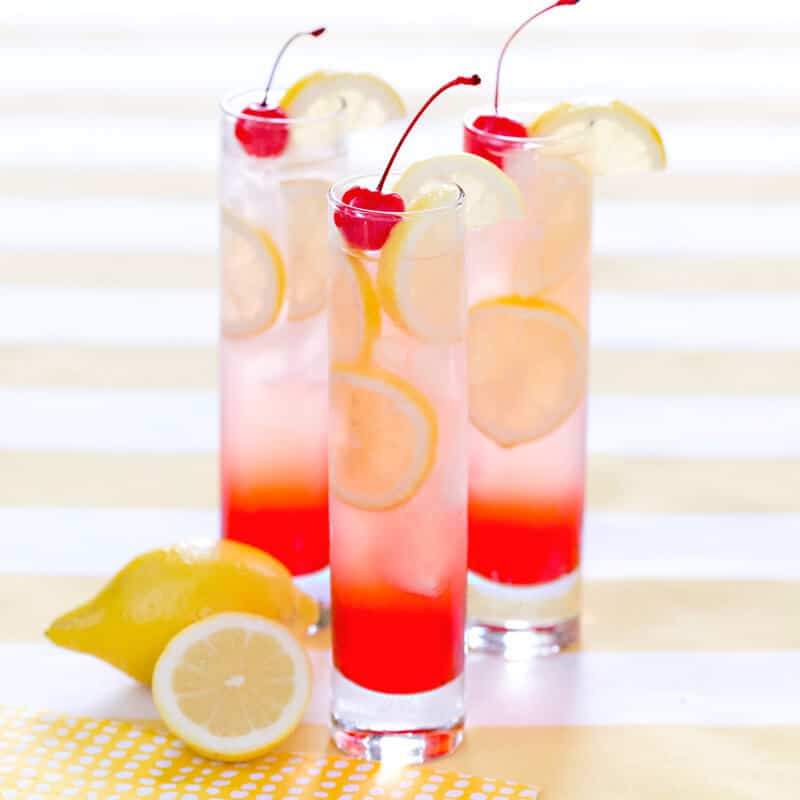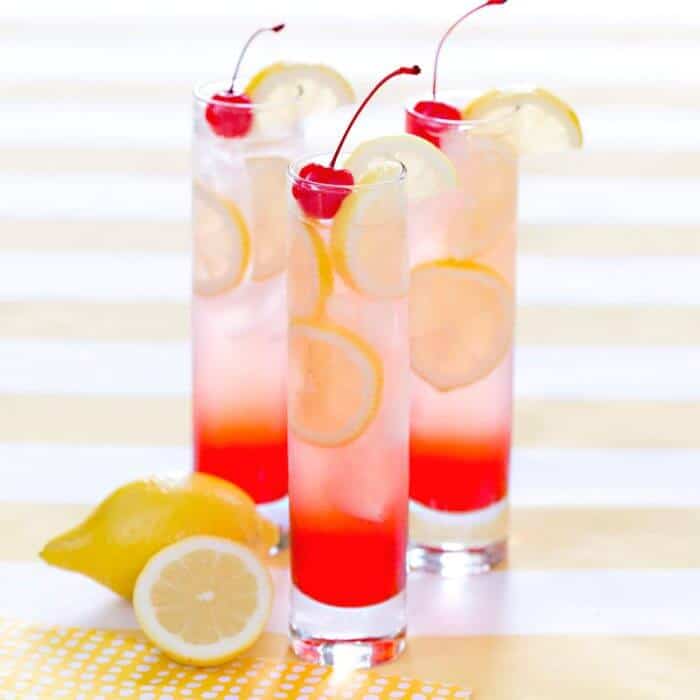 Our family loves all things cherry, and this is one of our favorites of all time!
This citrus recipe is all kinds of fun for summer.
I mean, you had me at Chick-fil-A.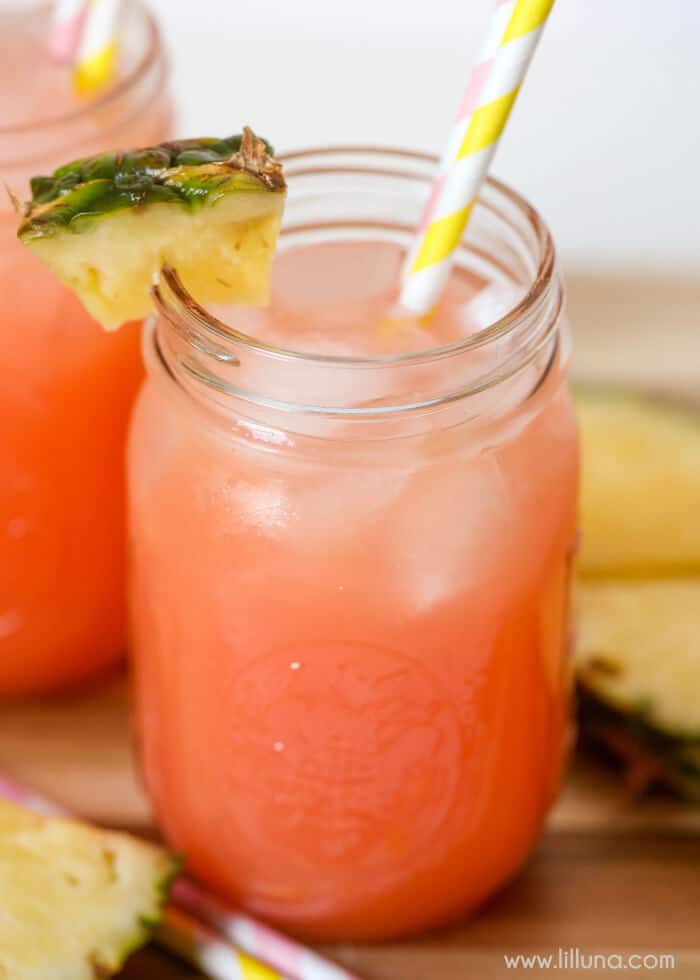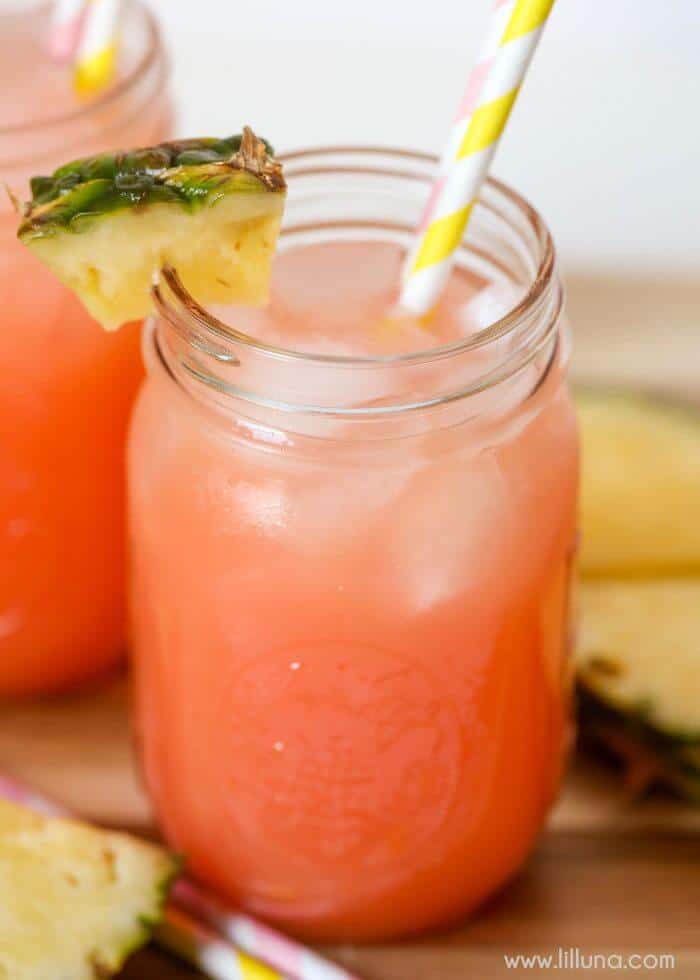 Pink lemonade is always a great idea.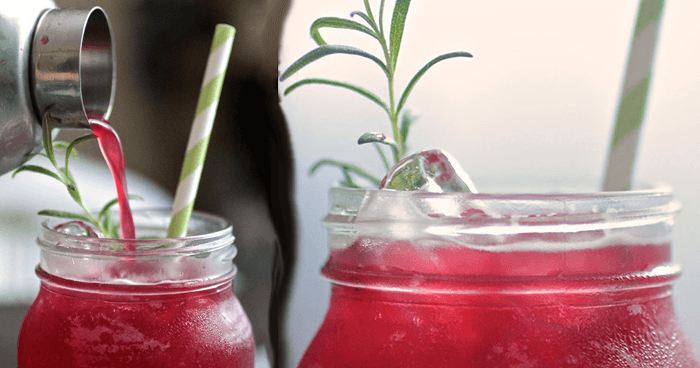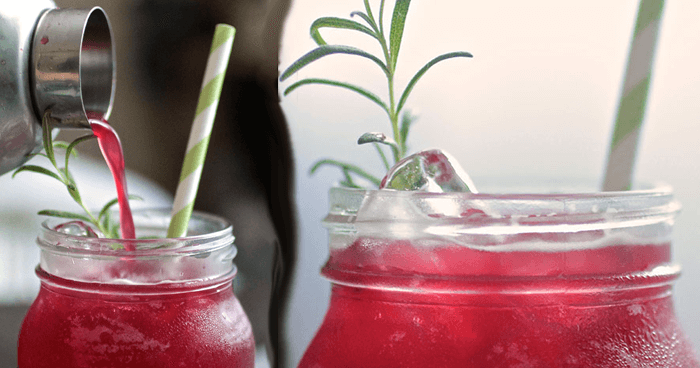 Oooh, boozy lemonade can always be a great idea.
This recipe has all my favorite fruit flavors that make Summer that much better.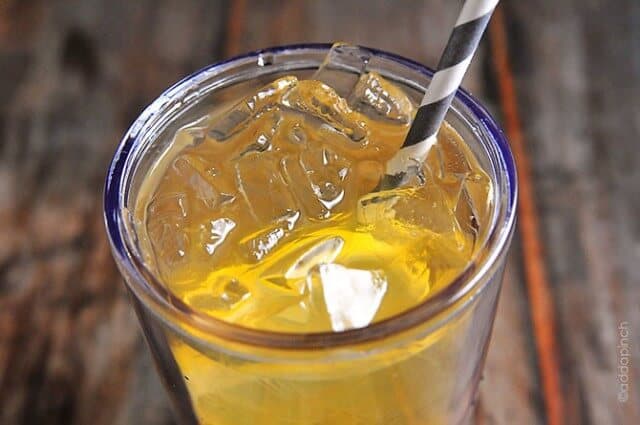 This is a great less sweet lemonade recipe that is all kinds of yummy.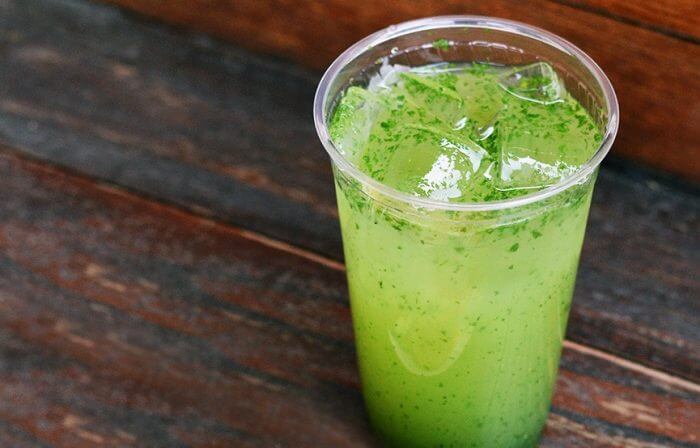 Adding a different type of flavor with the cucumber and mint. Its a perfect spa day type of lemonade.
This fresh-squeezed lemonade with pomegranates is equal parts pretty and delicious.
This is a great lemonade recipe that screams Summer.
This recipe is taking me away to a beach paradise.
For some added lemonade color, try this coconut lavender lemonade that is purple!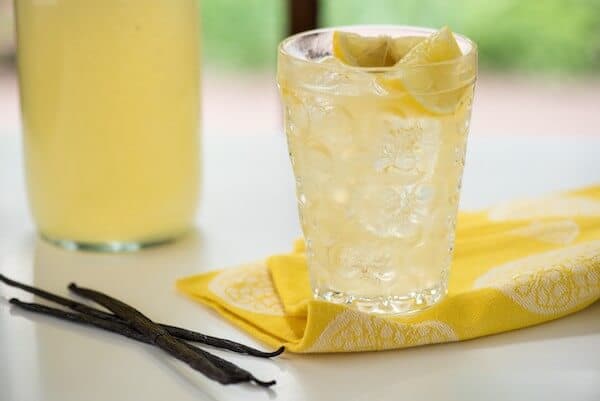 Adding vanilla is a great flavor to add to your lemonade recipe.
This lemonade recipe is one of our favorite on-the-go recipes, and so we love the idea of making it at home.
We love anything that is nectarine including this recipe.
We love all those flavors and love that they are all together in one recipe.
Another boozy recipe that is sure to make the adults happy at your summer party.
Another delicious twist on a summer favorite.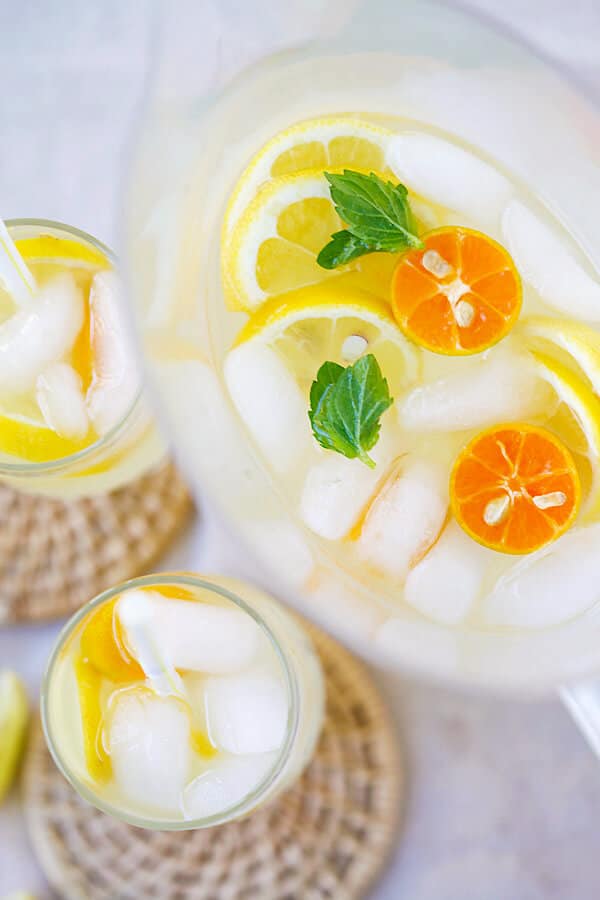 This is a great twist for those that love coconut water.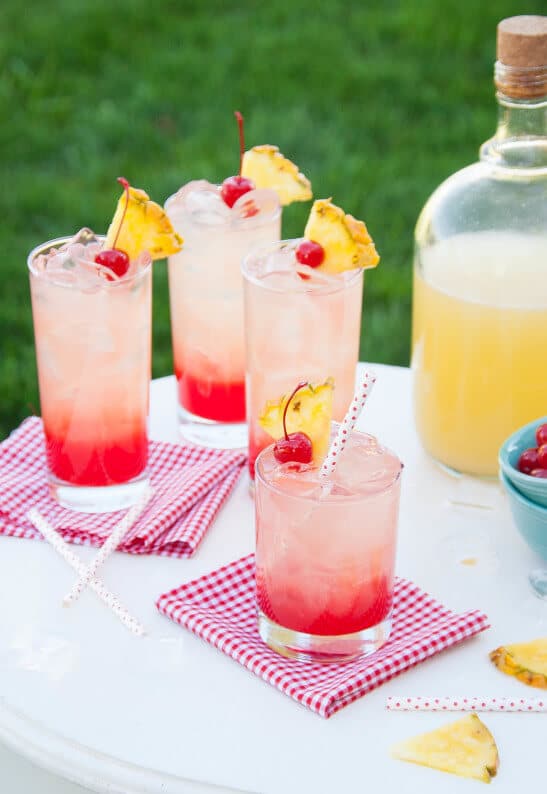 Cherry and pineapple... yes please! This recipe is all kinds of Made with happy.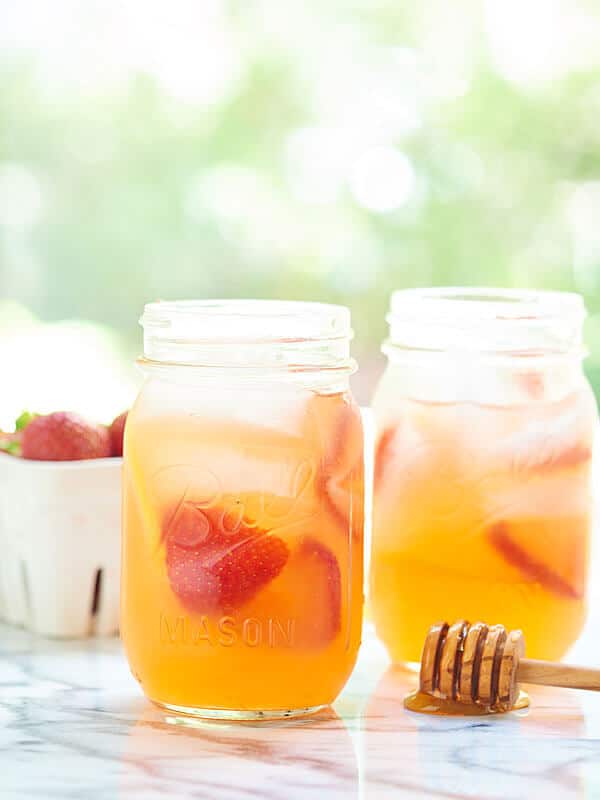 This recipe is all kind of sweet and delicious.
White Wine Strawberry Lemonade Sangria from Fancy Shanty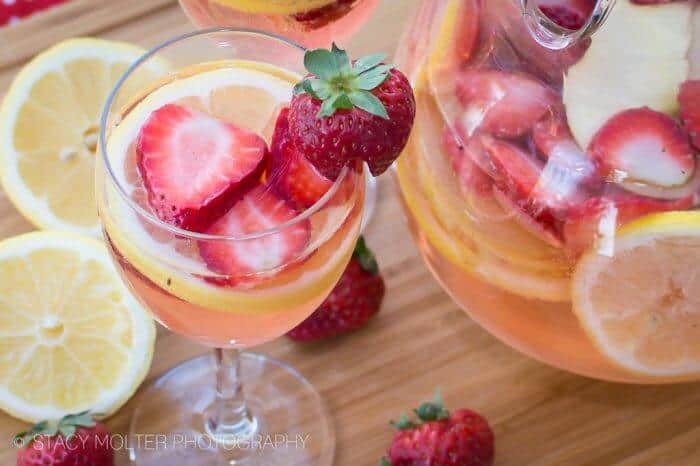 We hope you enjoy these Summer Homemade Lemonade recipes as much as we do.
Other Summer Drinks You'll Love!
CONNECT WITH MADE WITH HAPPY!
Be sure to follow me on social media, so you never miss a post!
Facebook | Twitter | Youtube | Pinterest | Instagram
Looking for crafts to keep your child busy? Sign up for my 5 Ridiculous HAPPY Activities in under 30 minutes for your kids delivered directly to your inbox!
Find and shop my favorite products in my Amazon storefront here!
HOMEMADE LEMONADE RECIPES
PIN IT TO YOUR DIY BOARD ON PINTEREST!
FOLLOW MADE WITH HAPPY ON PINTEREST FOR ALL THINGS HAPPY!