Sharing our favorite fall treats with 21+ Fall Cupcake Ideas including pumpkin cakes, apple pie cupcakes, peanut butter, and more!
Our Fall cupcake ideas are giving us all the delicious Autumn feels for this time of year.
The Fall season with its cooling temperatures and warm spices is welcome through September, October, and November. These Fall Cupcakes can be enjoyed all season long.
Fall Cupcake Flavors
September is here which means FALL is on its way!! I don't know about you but I'm so ready for bonfires, hoodies, football, pumpkin pie, hoodies, Halloween, and HOODIES!
Along with Fall and all the months (September, October, and November) come some of the comfiest comfort foods!! Some of our absolute Favorite Fall flavors include pumpkin, apple, pecan, and maple. Not to mention cinnamon cream cheese frosting and warm spices.
There is something about cupcakes that make special occasions that much more special. Is there anything better than having thanksgiving cupcakes and picking between delicious cupcakes that taste like pecan pies or pumpkin desserts? I think not.
Fall Cupcakes
Below you will find a fun variety of fall cupcakes with the best flavor. Grab your cupcake pan, cupcake liners, and offset spatulas, and get your cupcake on.
I've brought you ten of the most mouthwatering cupcake flavors that are screaming fall. I can't wait to make each of these!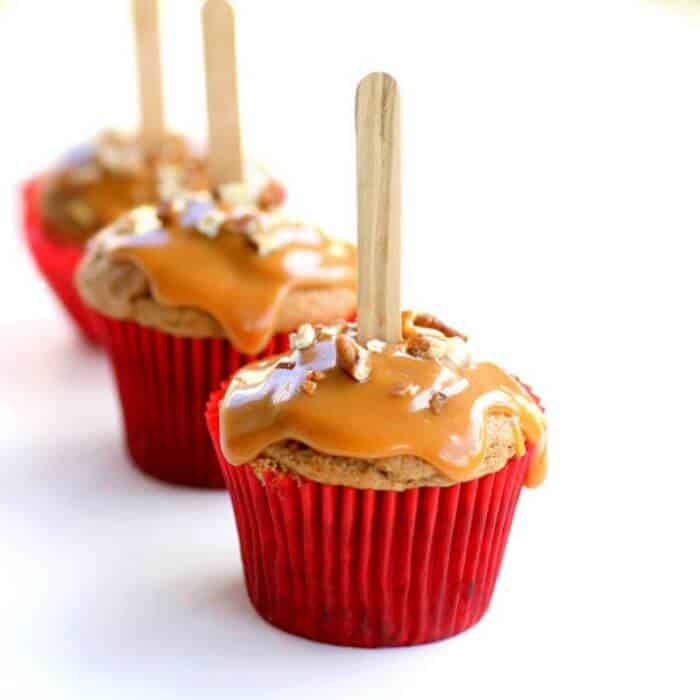 We love anything with a caramel drizzle. This cupcake is giving us all the Fall flavor excitement. This is a delicious fall cupcake recipe.
a
This is the perfect balance between real pumpkin flavor and cheesecake. This is an easy cupcake recipe that is going to be a family favorite.
Two of my favorite flavors pecan pie and a moist chocolate cupcake. This is all kinds of delicious and is sure to get rave reviews.
A cinnamon roll in a cupcake. Yes, please! Easy recipes that pack a punch is the perfect recipe.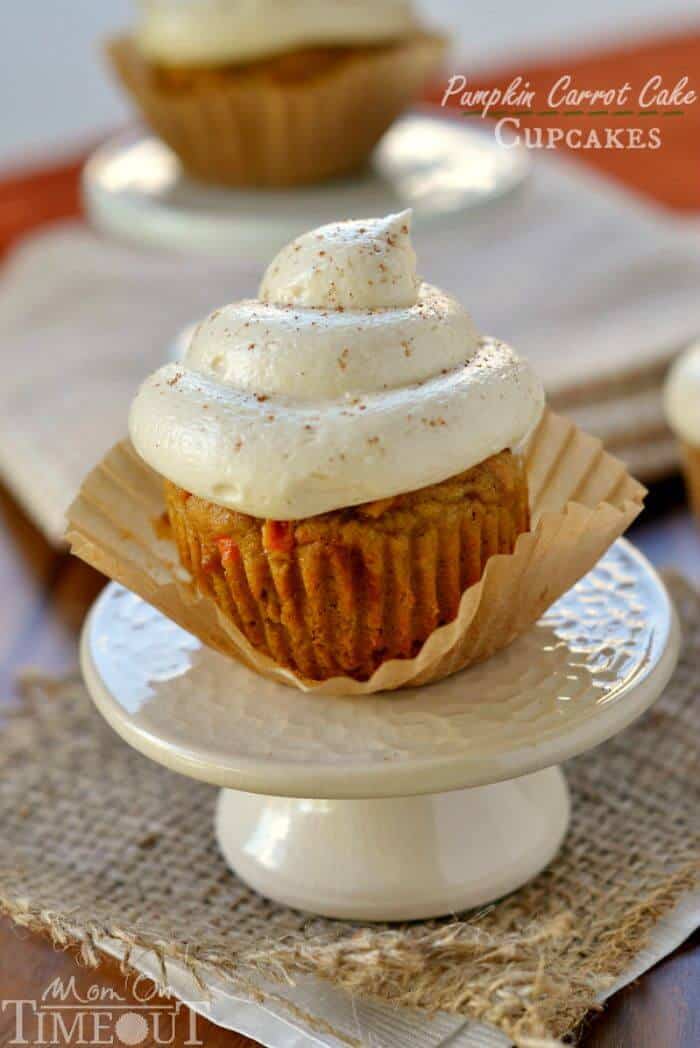 All that deliciousness in one cupcake wrapper! These moist cupcakes with maple frosting are on my must-make this Fall list!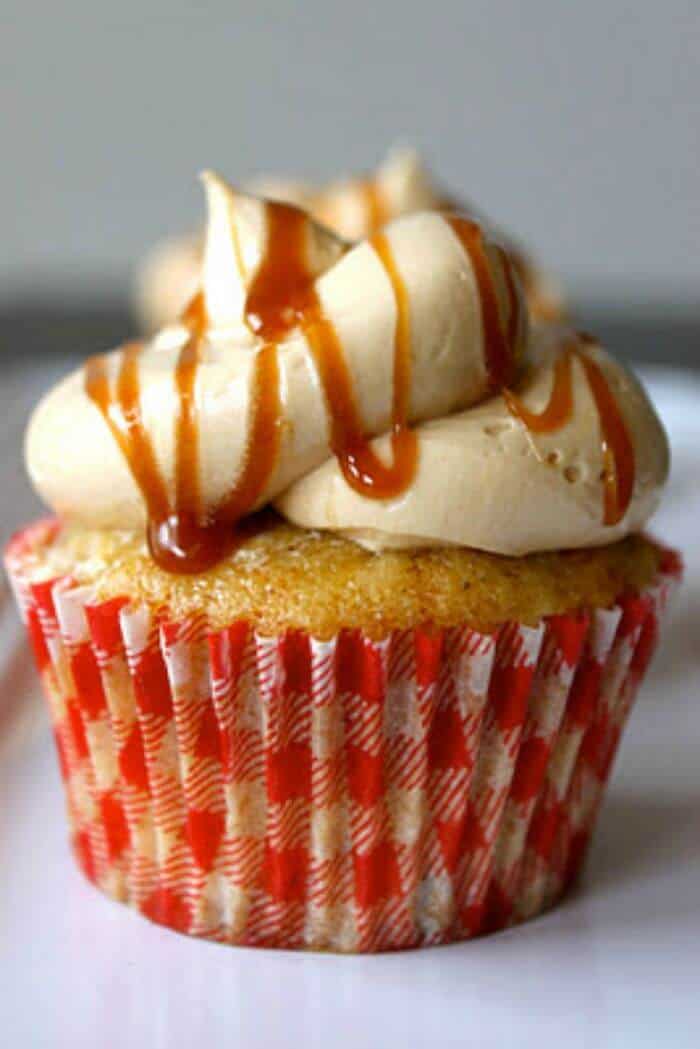 It wouldn't be Fall if we did not have apple desserts. Make these after a day of apple picking.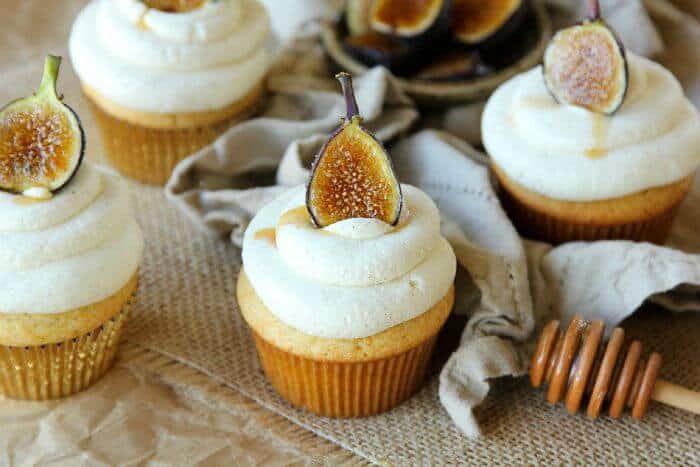 The caramelized fig on the top of these beauties is giving us all the Fall feels. The perfect cupcake texture with all the honey and sweetness.
A moist vanilla cupcake topped with caramel sauce drizzle is perfection.
These vegan cupcakes are all kinds of delicious with fabulous chocolate frosting. They are a great addition to any Fall bake sale or special occasion.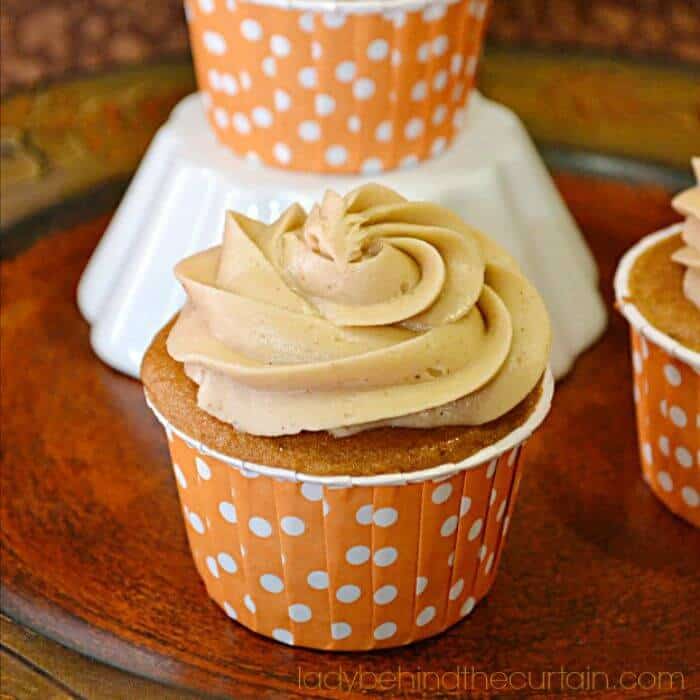 This cupcake is giving us all the Autumn flavors in one incredible dessert.
A combination of two of my favorite desserts in one. This cupcake has the rich flavors of tiramisu and the versatility of a cupcake.
Oh, my word this cupcake is rich, decadent, and full of chocolate chips. We are all about this cupcake and can't wait to sink our teeth into it!
Hot chocolate in a dessert. The chocolate drizzle and mini marshmallows on top of moist chocolate cupcakes are a chocolate lovers' dream.
Bring on the sweet potatoes. These desserts are light and fluffy and incredibly tasty.
Who needs to go camping when you can make smores out of pumpkin spice cupcakes?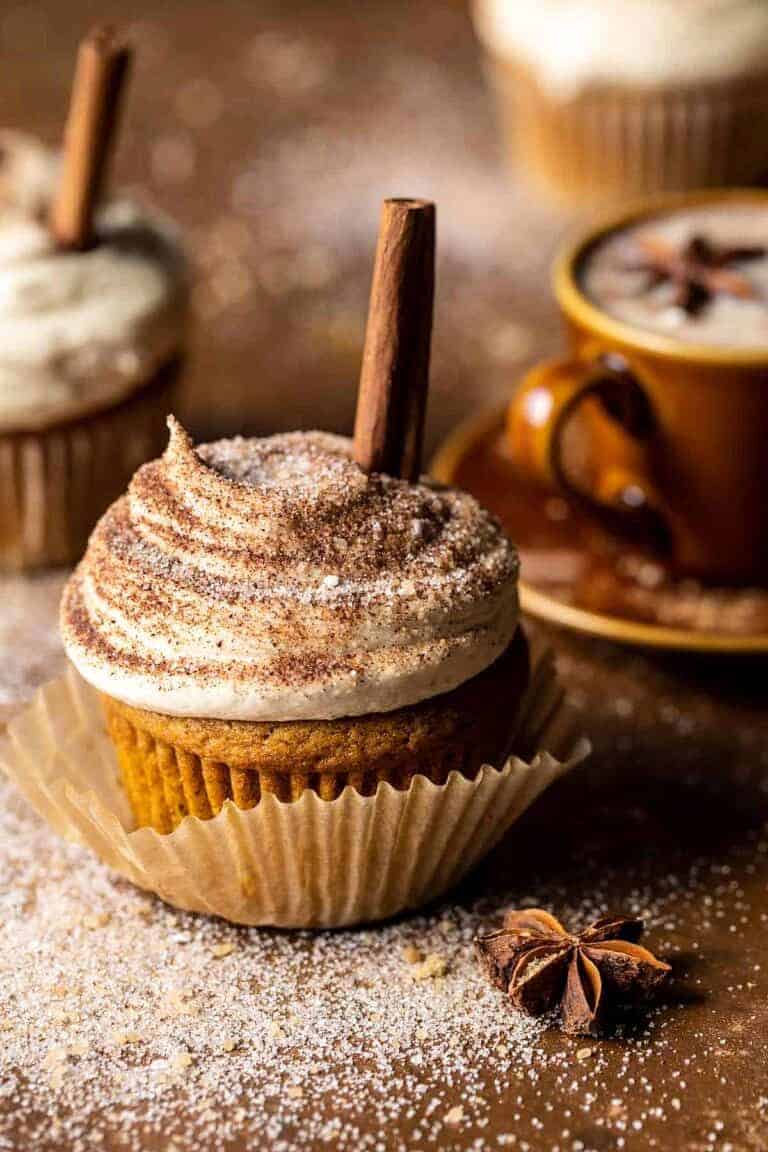 These chai latte cupcakes with the brown sugar top make this one of the best recipes.
These cupcakes are not only stunning but so easy to make. Grab your favorite boxed cake mix or homemade recipe and add some colored frosting and chocolate leaves.
All the yumminess of this ultimate chocolate dessert.
These carrot cupcakes with rich cream cheese frosting are the perfect size dessert.
These are easy pumpkin cupcakes with rich cream cheese frosting. Perfect and simple.
These are not only a fan favorite coffee drink, but they are also now a fan favorite cupcake
All the pumpkin caramel flavoring all mixed into a bite size dessert.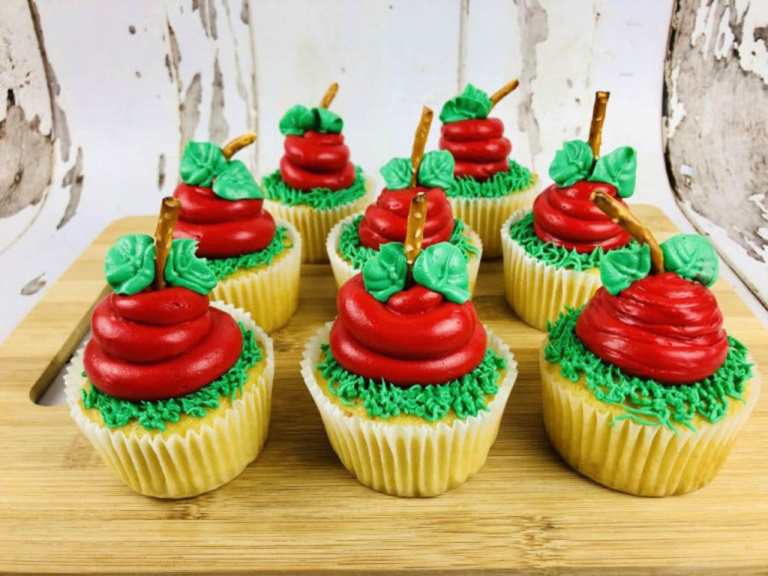 This apple themed cupcake is great for the fall season and fun apple picking time.
Sweet Treats For Fall
There is something about sweet treats in the Fall season that just fill our sweet tooth with all the best flavors.
Some of our other popular Fall Desserts you have to check out include No Bake Pumpkin Spice Cheesecake, Pumpkin Gingerbread Cake, Pumpkin Treats, and Fall Donuts
You also won't want to miss our 15+ Easy Fall Appetizers and Best Fall Cocktails.
Happy Baking!
Other Cupcakes You Might Enjoy
CONNECT WITH MADE WITH HAPPY!
Be sure to follow me on social media, so you never miss a post!
Facebook | Twitter | Youtube | Pinterest | Instagram
Looking for crafts to keep your child busy? Sign up for my 5 Ridiculous HAPPY Activities in under 30 minutes for your kids delivered directly to your inbox!
Find and shop my favorite products in my Amazon storefront here!
FALL CUPCAKE IDEAS
PIN IT TO YOUR DIY BOARD ON PINTEREST!
FOLLOW MADE WITH HAPPY ON PINTEREST FOR ALL THINGS HAPPY!
I hope that you visit each of these recipes and let us know what you think! HAPPY CUPCAKING FRIENDS!!!