Celebrate the month of September with your kids and learn lots of September Fun facts including birthstones, flowers, and holidays.
This September Fun Facts month is full of all kinds of holidays, fun, and a whole lot of HAPPY. Learn with us all about September with these fun facts and we have some added crafts and printables that are sure to make you love this 9th month as much as we do!
Before we get into all of HAPPY September, don't forget to check out last month's August Fun Facts too!
The Month of September
The month of September is a fabulous month! Some of the stats about this month include:
What Month is September? September is the 9th month of the year in the Gregorian Calendar.
How Many Days are In September? There are 30 days in the month of September
While the current calendar has September as the ninth month of the year, that wasn't always the case. In the Roman calendar, September was the seventh month of the year. January and February didn't exist.
September Symbols
Each month of the year has a few different symbols within the month. There are birthstones associated with each month, there is a monthly flower and there are astrological symbols. These are all based on the month you were born. Those people that are born in September.
September Birthstone: Sapphire
September Birth Flower:

Aster

and Morning Glory
Astrology Zodiac Signs of September: Virgo and Libra

Virgo - August 23rd - September 22nd
Libra - September 23rd - October 22nd
Holidays in September
September is the end of Summer and the beginning of Fallin the northern hemisphere (above the equator). Almost all schools have started by September or after Labor Day in September. It's a great month of getting into the new school year swing of things. We love the start of Autumn and all the cozy that comes with it.
Don't forget to celebrate all the Fall fun, check out our Happy Fall Coloring Page, Easy Fall Crafts, Fall Printables, Fall Bingo, and Fall DIY Projects.
In terms of September Holidays here are a few:
National Wildlife Day- September 4th
National Cheese Pizza Day - September 5th
California became a state - on September 9th
Patriot Day - September 11th
National Grandparents Day - September 11th
Kids Take Over Kitchen Day - September 13th
National Caterpillar Day - September 15th
National Guacamole Day - September 16th
National Play-Doh Day - September 16th
Constitutional Day - September 17th
National Fox Day - September 17th
International Talk Like a Pirate Day - September 19th
Elephant Appreciation Day - September 22nd
Native American Day - September 23rd
National Bunny Day - September 24th
National Family Day - September 26th
Coffee Day - September 29th
Floating Holidays or Monthly Celebrations
Labor Day (First Monday of September)
World Beach Month
National Potato Month
National Piano Month
Chinese Moon Festival (15th day of the 8th month of the traditional Lunar calendar)
Facts About September
Septem means 'seven' in Latin, and the name for September has remained the same.
September is dedicated to Vulcan, Roman god of Fire
September marks the end of Summer and the start of the Fall season (Autumnal Equinox). This is the end of Winter and the start of Spring in the Southern Hemisphere (below the equator)
September is known as harvest month.
The first newspaper ever in the United States was printed on September 25, 1690.
September is the most popular birthday month.
September's full moon is known as the Harvest Moon.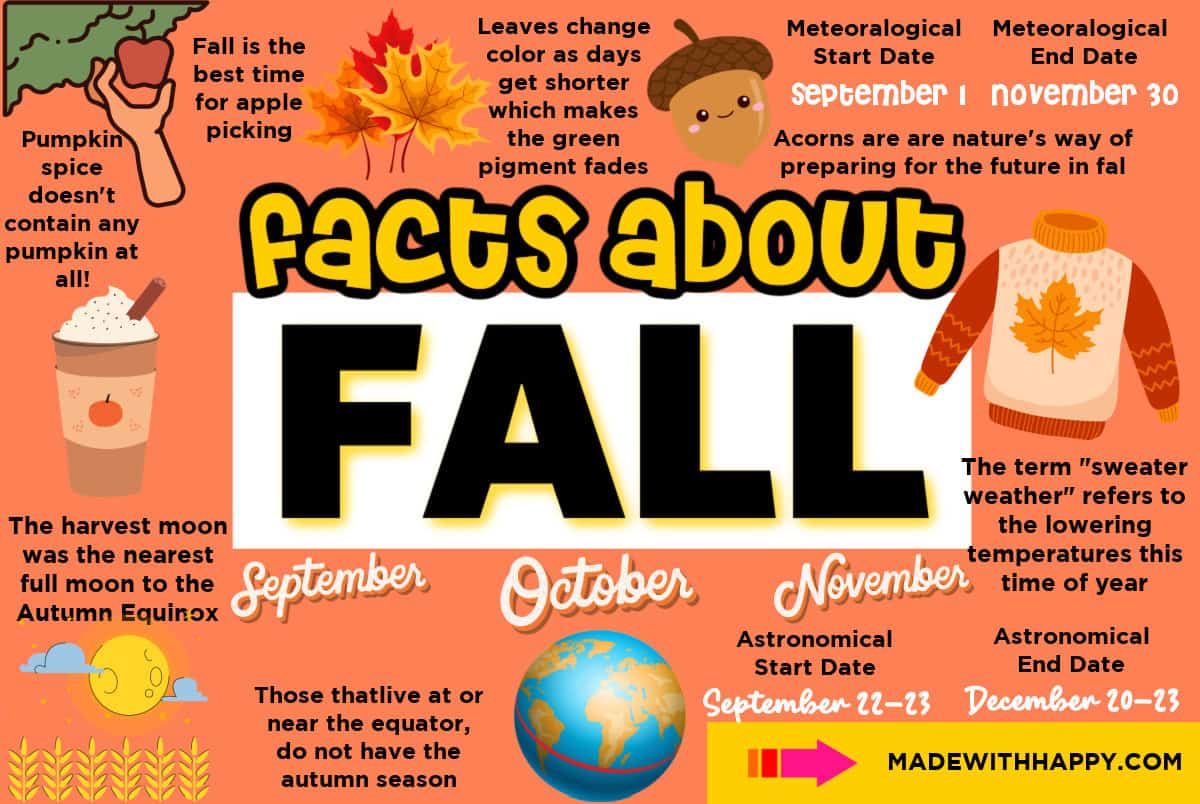 Fall, also known as autumn, officially begins with the Autumnal Equinox around September 22 or 23 when day and night are nearly equal in length.
The leaves change color in fall because the days become shorter, and trees stop producing chlorophyll, revealing beautiful red, orange, and yellow pigments.
Fall is a season of harvest, where farmers gather crops like apples, pumpkins, and corn to enjoy delicious seasonal treats.
Many animals start preparing for winter during fall by collecting food and finding cozy places to hibernate, just like how squirrels are busy gathering nuts.
Fall is a perfect time for outdoor activities like hiking, playing in leaf piles, and enjoying the pleasant weather before the colder months arrive.
Other Fun September Activities
September is a month full of fun and fabulous weather. We have lots of different crafts, printables, and coloring pages.
Fill the month with lots of different crafts full of Back to School, Fall, Apple-themed, and more. Some other fun September Crafts include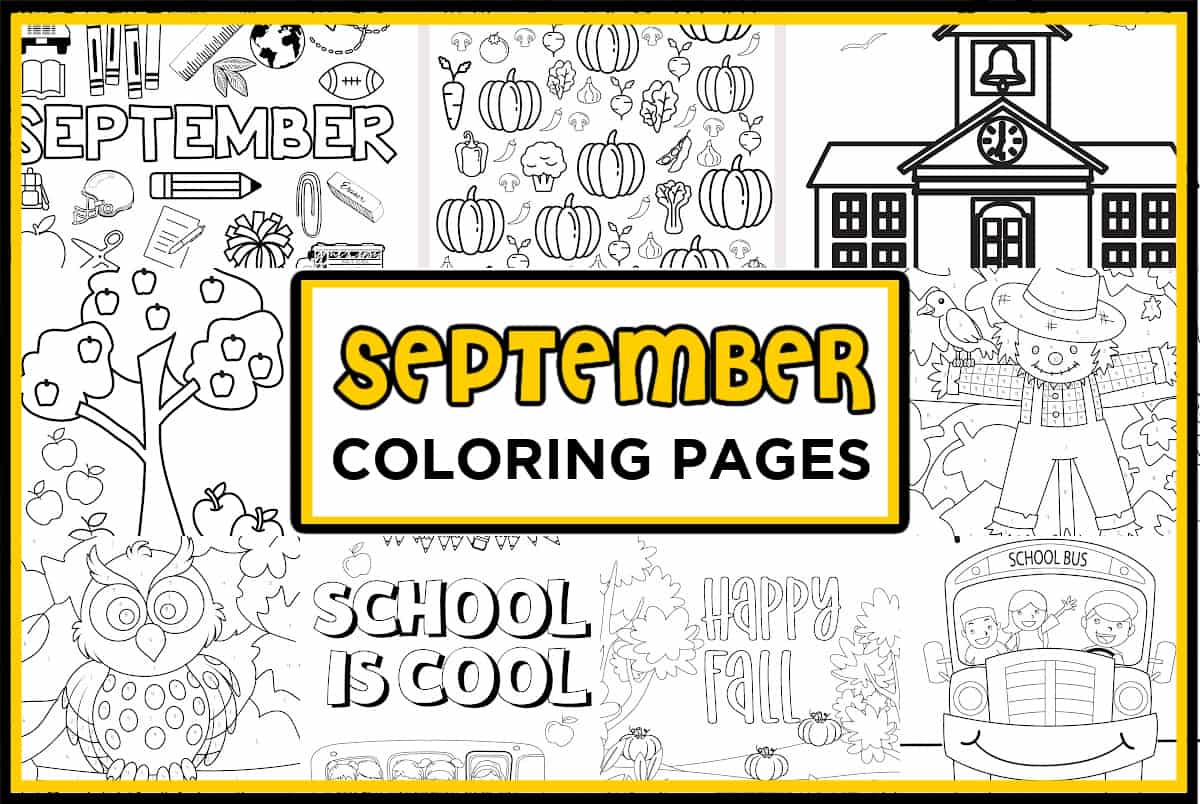 Have some September fun with these free printable September coloring pages. These September coloring pages also include
Happy September friends! Especially happy with this free printable September word search. Other September word puzzles include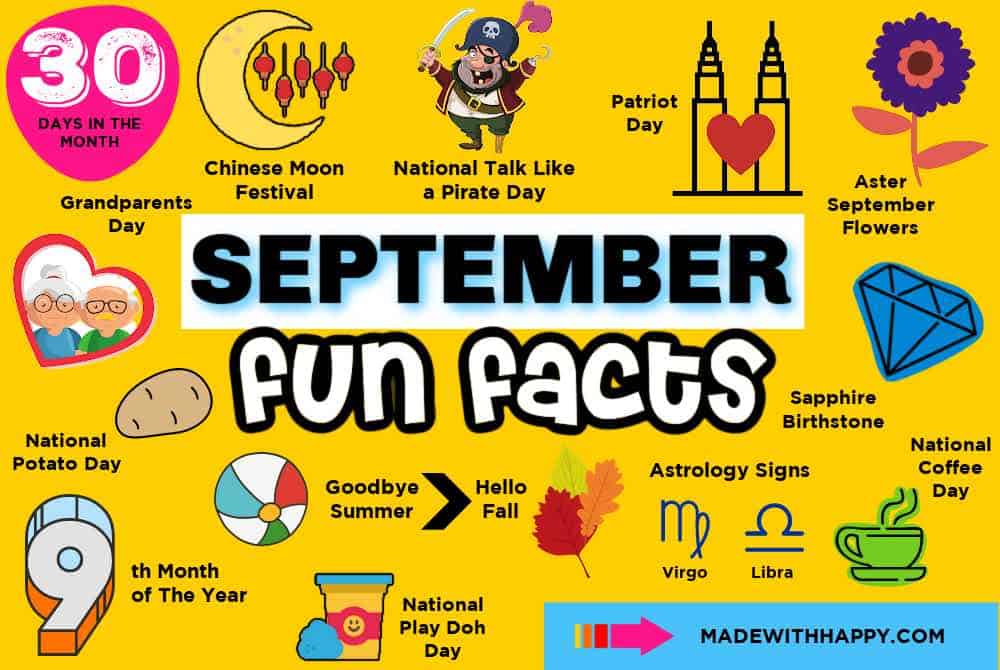 Download The Free Printable September Fun Facts Sheet
Simply enter your name and email in the form below and you will be taken directly to the free downloadable fun facts sheet.
*For personal use only
Other Monthly Fun Facts You'll Enjoy
CONNECT WITH MADE WITH HAPPY!
Be sure to follow me on social media, so you never miss a post!
Facebook | Twitter | Youtube | Pinterest | Instagram
Looking for crafts to keep your child busy? Sign up for my 5 Ridiculous HAPPY Activities in under 30 minutes for your kids delivered directly to your inbox!
Find and shop my favorite products in my Amazon storefront here!
SEPTEMBER FUN FACTS
PIN IT TO YOUR DIY BOARD ON PINTEREST!
FOLLOW MADE WITH HAPPY ON PINTEREST FOR ALL THINGS HAPPY!