Celebrate the month of December with your kids and learn lots of December Fun facts including birthstones, flowers, and holidays.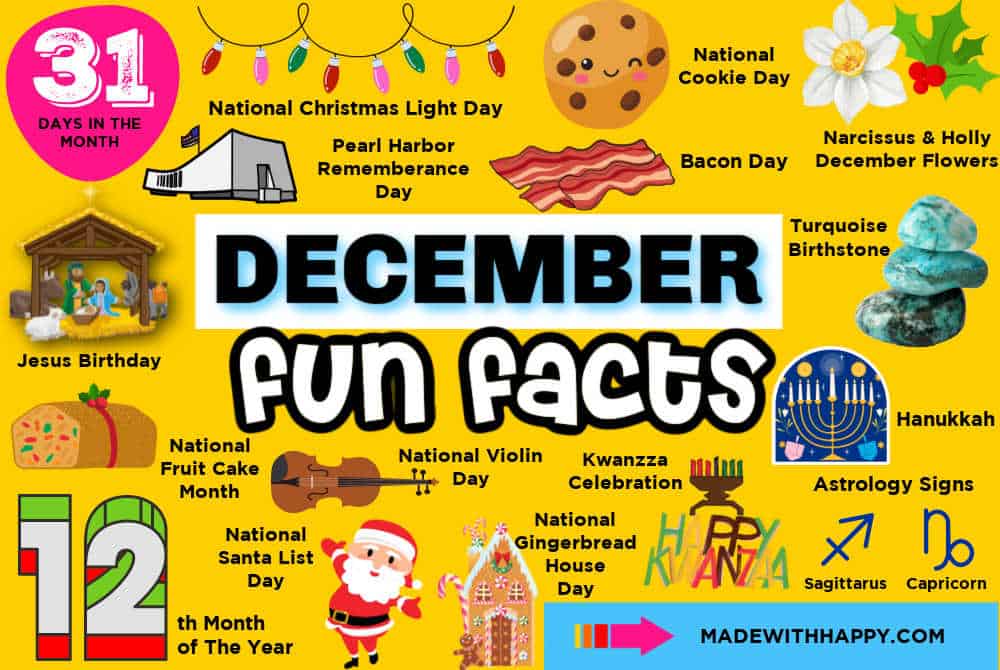 This December Fun Facts month is full of all kinds of holiday season fun, and a whole lot of HAPPY. Learn with us all about December with these fun facts and we have some added crafts and printables that will make you love this 12th month as much as we do!
Before we get into all of HAPPY December, don't forget to check out last month's November Fun Facts too!
The Month of December
The month of December is fun and a HAPPY month! Some of the stats about this month include:
What Month is December? December is the (12th month) last month of the year in the Gregorian Calendar (12-month calendar).
How Many Days are In December? There are 31 days in the month of December
While the current calendar has December as the twelfth month of the year and final month of the year, that wasn't always the case. December was the tenth month of the year based on the early Roman calendar (Julian Calendar). January and February didn't exist at the beginning of the year.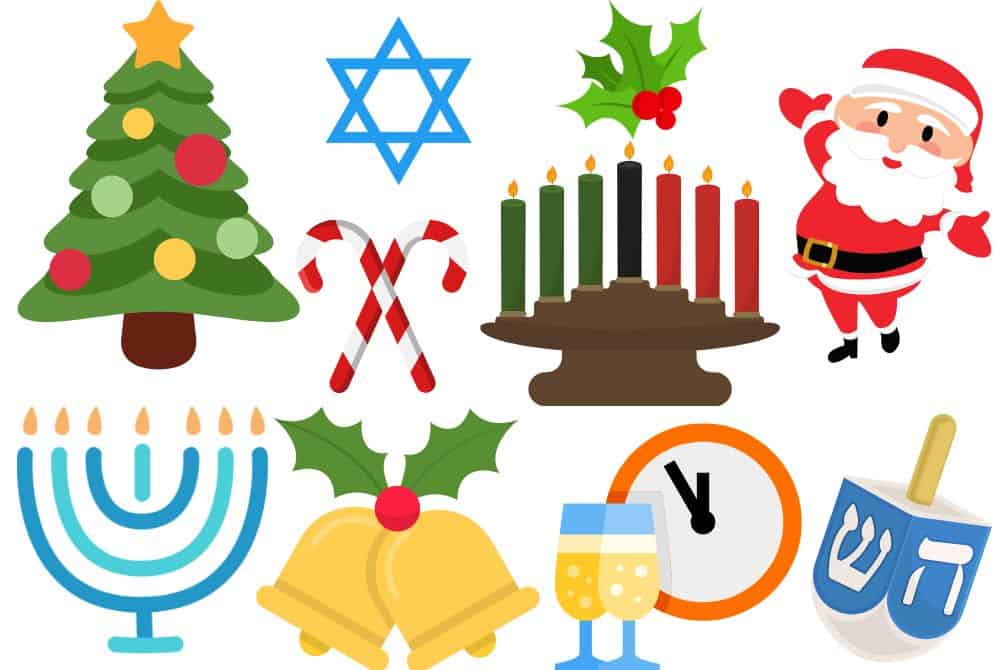 December Symbols
Each month of the year has a few different symbols within the month. There are birthstones associated with each month, as well as a monthly flower and astrological signs.
These are all based on the month you were born. These are for the people's December Birthdays - December Babies!
December's Birthstones - Turquoise. Many people consider it a symbol of good fortune and success.
December's Birth Flower -

Narcissus

and Holly
Astrology Zodiac Signs of December - Sagittarius, and Capricorn

Sagittarius - November 23rd - December 21st
Capricorn - December 22nd – January 19th
Holidays in December
December is the first Winter month in the northern hemisphere (above the equator). It is Summer in the southern hemisphere. In North America, most locations experience lots of rain, snow, and cooler temperatures.
Don't forget to celebrate all the Winter fun, check out our Happy Winter Coloring Page, Winter Crafts For Kids, Winter Printables, Winter Bingo, and Winter Word Search.
In terms of December Holidays here are a few:
National Christmas Lights Day - December 1st
International Day for the Abolition of Slavery - December 2nd
National Santa's List Day - December 4th
National Cookie Day - December 4th
Walt Disney's Birthday - December 5th
International Ninja Day -December 5th
St. Nicholas Day - December 6th
Pearl Harbor Day - December 7th
National Brownie Day - December 8th
National Llama Day - December 9th
Christmas Card Day - December 9th
Gingerbread House Day - December 12th
Poinsettia Day - December 12th
National Violin Day - December 13th
National Horse Day - December 13th
National Cocoa Day - December 13th
Twin Day - December 18th
National Sangria Day - December 20th
Festivus - December 23rd
Christmas Eve - December 24th
Christmas Day - December 25th
National Pumpkin Pie Day - December 25th
Candy Cane Day - December 26th
Visit the Zoo Day - December 27th
National Fruitcake Day - December 27th
National Bacon Day - December 30th
National Champagne Day - December 31st
New Year's Eve - December 31st
Floating Holidays or Monthly Celebrations
Hanukkah - Jewish Celebration held over a period of eight days
Kwanzaa - African American Celebration
National Egg Nog Month
National Fruit Cake Month
Hi Neighbor Month
Made in America Month
Interesting Facts About December
During the Roman calendar, December was the 10th month of the calendar. December got its name from the Latin word Decem, meaning ten.
Many consider December 28th the unluckiest day of the year.
The winter solstice happens in December in the northern hemisphere, which is the shortest day of the year. This means the Summer solstice is the same day in the southern hemisphere. On that day there are 24 hours of darkness at the North Pole.
December starts on the same day of the week as September starts every year. It also ends on the same day of the week as April ends every year.
More dentists have a birthday in December than in any other month.
Candy canes are the most popular candy sold in December.
Rudolph the Red-Nosed Reindeer was originally an advertising gimmick for Montgomery Ward in 1839.
There are more than a billion Christmas cards sent in December in the United States.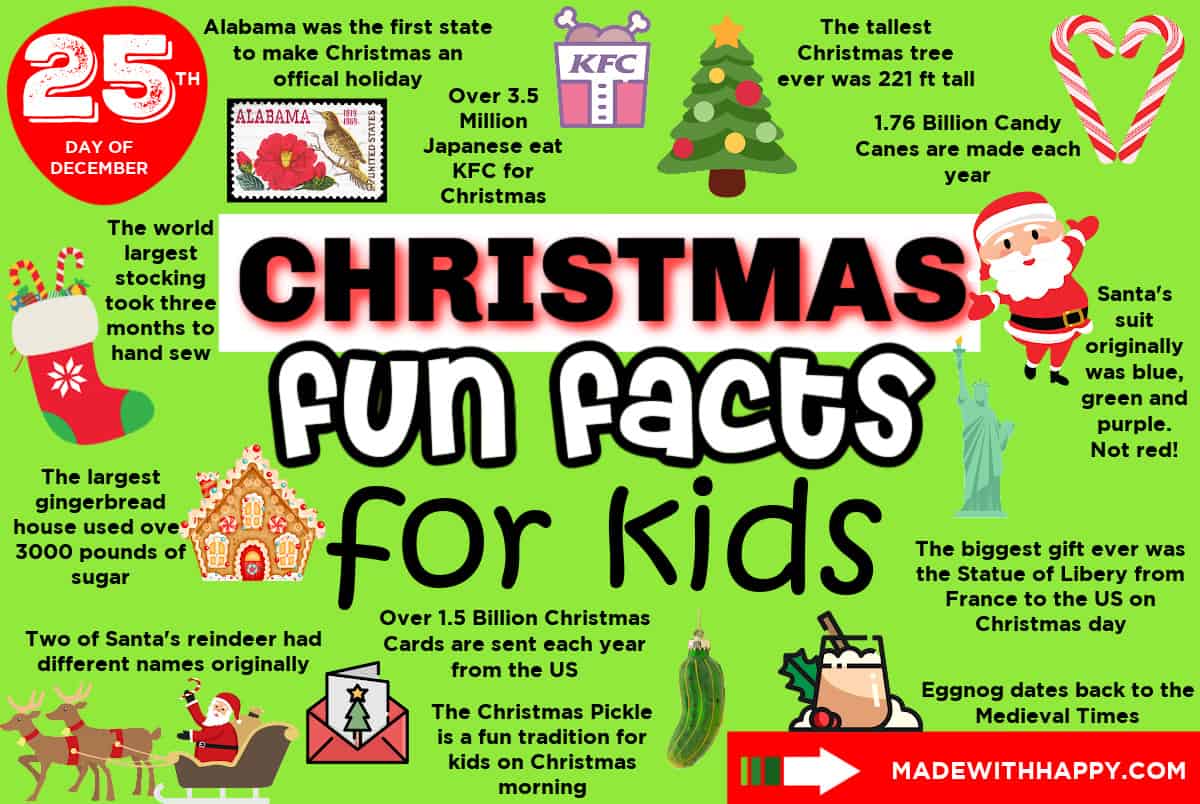 Christmas is the celebration of the birth of Jesus Christ.
Originally named "One Horse Open Sleigh," Jingle Bells was composed as a Thanksgiving song. Two years after it was released, the name was changed to Jingle Bells. It was also the first song ever played in space!
Saint Nicholas (St. Nicholas), who would eventually be called Santa Claus, is the patron saint of children, students, thieves, and pawnbrokers!
Christmas was banned in England for 13 years by a puritan leader named Oliver Cromwell in 1647.
The first artificial Christmas trees were made of wire and dyed goose feathers.
Christmas came from the words Cristes Maesse meaning "mass of Christ."
There are close to 750 different versions of Silent Night.
The largest bauble ornament according to the Guinness World Records was in the Dubai Mall and it stood over 15 feet high.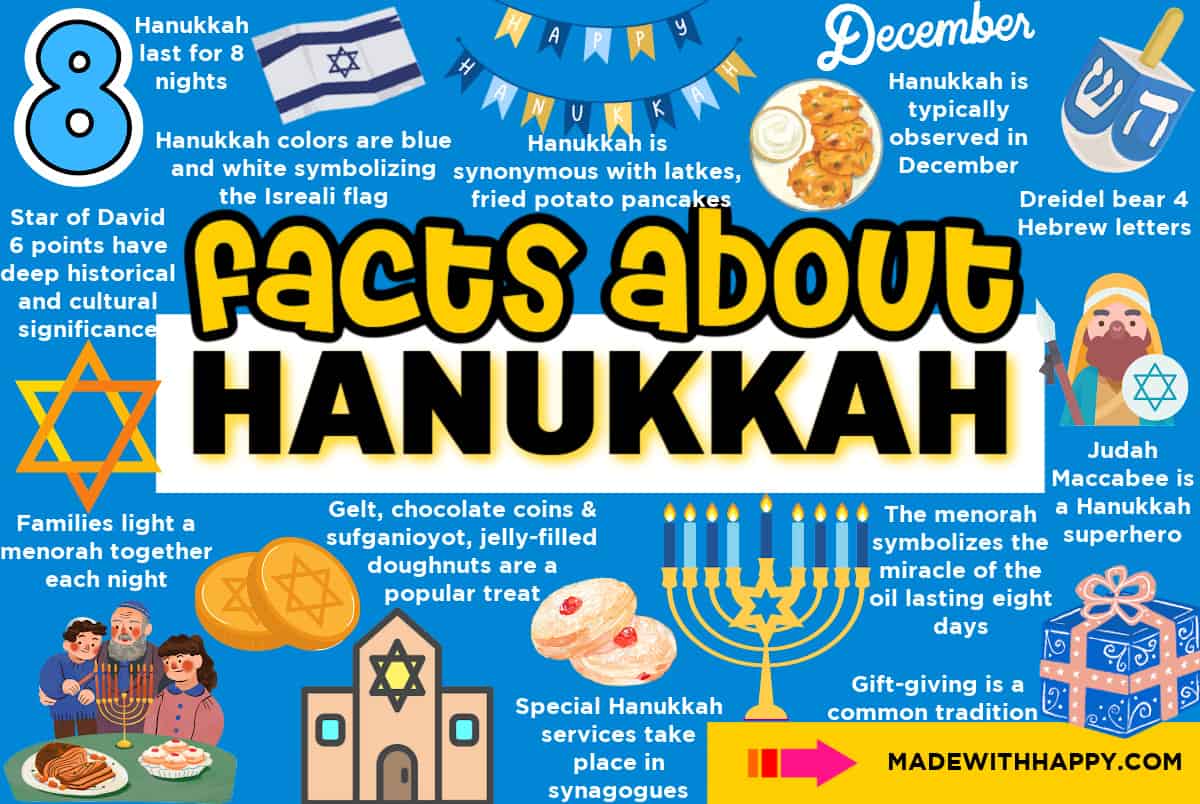 Hanukkah lasts for eight days and nights, commemorating a miracle in Jewish history.
It's also known as the Festival of Lights because of the menorah candles lit each night.
The Hanukkah story is about the rededication of the Holy Temple in Jerusalem.
Dreidels are a popular Hanukkah game, and each side of the spinning top has a Hebrew letter.
Traditional foods like latkes (potato pancakes) and sufganiyot (jelly-filled donuts) are enjoyed.
Blue and white are Hanukkah's symbolic colors, inspired by the Israeli flag.
Hanukkah gelt is chocolate coins often given to children as gifts.
Families often exchange gifts during Hanukkah to celebrate the holiday.
The menorah has nine candles, one for each night plus a "helper" candle.
Hanukkah songs, like "Ma'oz Tzur" and "I Have a Little Dreidel," add to the festive spirit.
Facts About Kwanzaa
Kwanzaa is a week-long celebration that honors African heritage and culture.
It starts on December 26 and ends on January 1 each year.
Kwanzaa was created by Dr. Maulana Karenga in 1966.
It's based on African harvest festivals and means "first fruits" in Swahili.
There are seven principles of Kwanzaa, like unity, self-determination, and faith.
Families light a kinara, similar to a menorah, with seven candles.
People exchange gifts, often handmade, to show love and unity.
Traditional Kwanzaa foods include fruits, vegetables, and African dishes.
The holiday features music, dancing, and storytelling to pass down traditions.
Kwanzaa's colors are black, red, and green, symbolizing African people, their struggles, and the future.
Winter typically starts on December 21st or 22nd in the Northern Hemisphere, marking the shortest day of the year.
Snowflakes are unique – no two are exactly alike!
Many animals hibernate in winter to survive the cold, including bears and bats.
Winter sports like skiing and ice skating become popular during this season.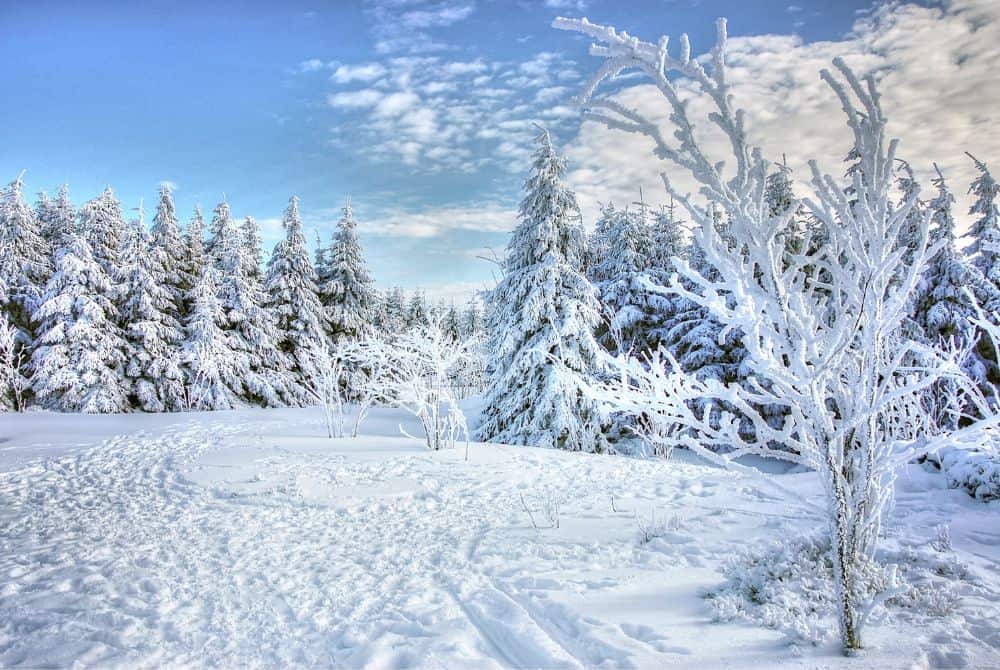 The winter solstice is the day with the fewest hours of daylight, but it gets longer as winter progresses.
In colder regions, lakes and ponds can freeze solid enough for ice skating or ice fishing.
Winter is a great time for stargazing because the nights are longer and clearer.
Some trees keep their leaves in winter, like evergreen trees, which is why they stay green.
Other Fun December Activities
The Christmas season is the main focus in December, but there are also lots of Winter, Hanukkah, and Kwanzaa fun too. We have lots of different crafts, printables, and coloring pages for December.
Fill the month with lots of different crafts full of Christmas, Hanukkah, New Year's Eve, and more. Crafts to use as Christmas decorations, countdowns, ornaments, and a whole lot of fun!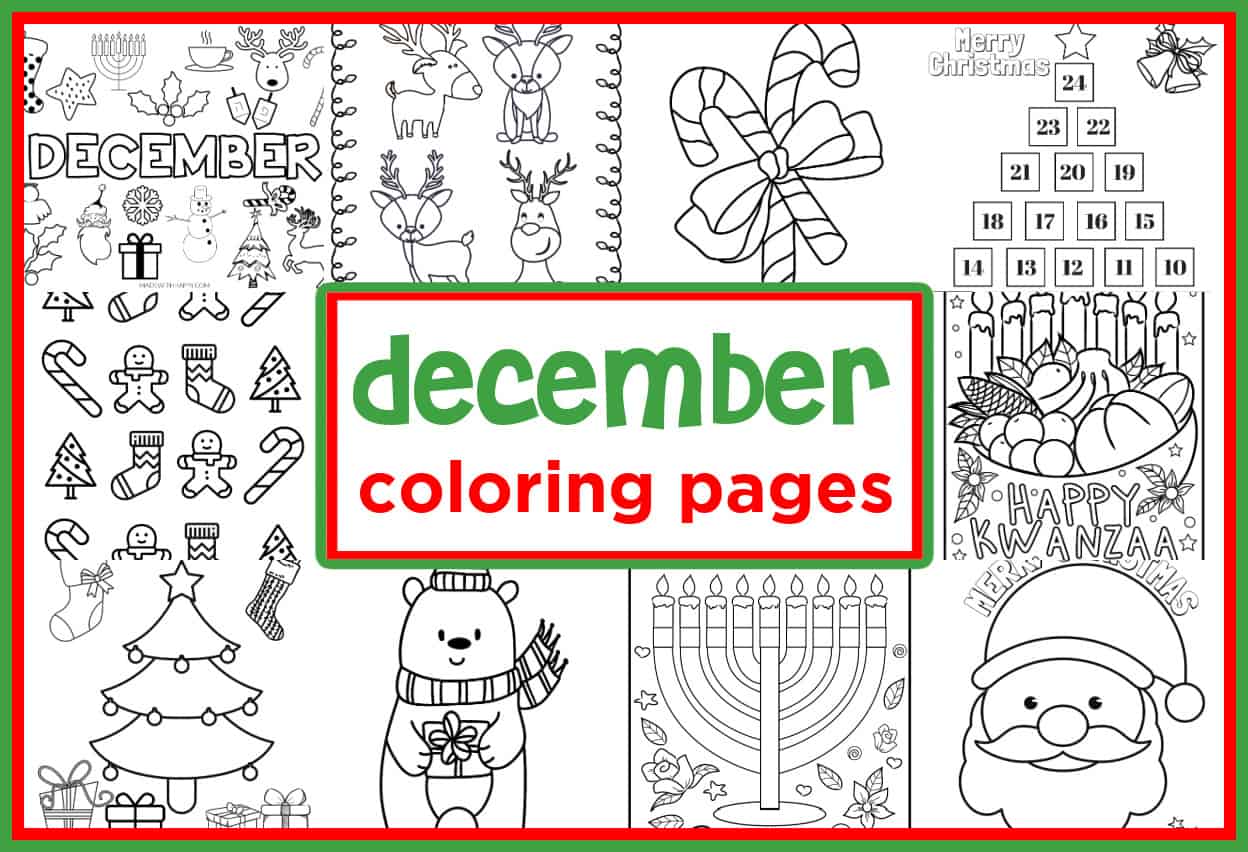 Have some December fun with these free printable coloring pages including Christmas Coloring Pages, New Year Coloring Pages, Winter Coloring Pages, and December Color Page.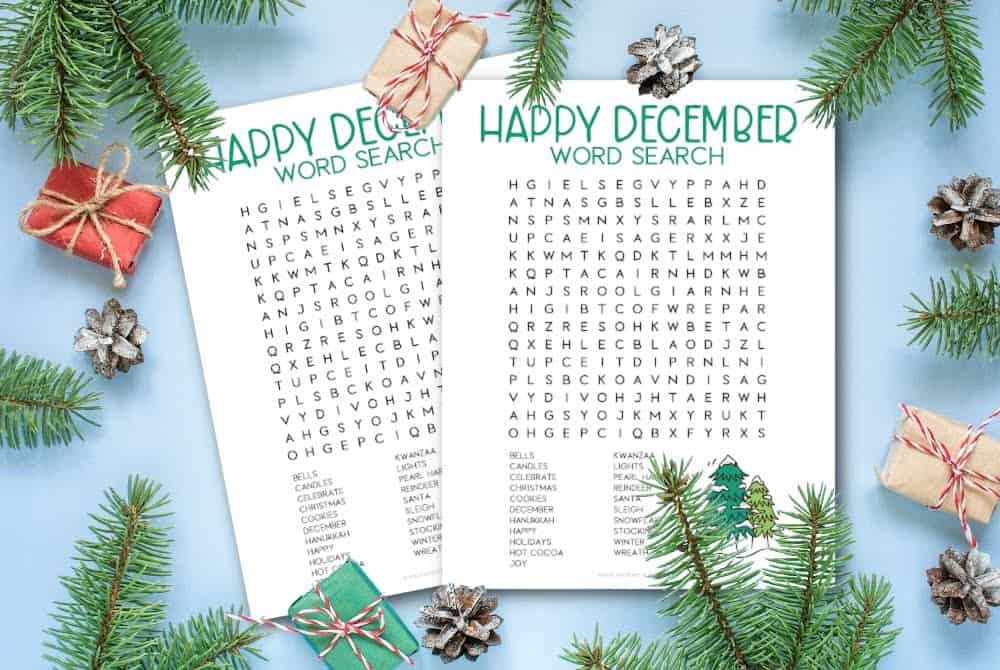 Happy December! Especially happy with this free printable December word search.
Other Monthly Fun Facts You'll Enjoy
Download The Free Printable December Fun Facts Sheet
Simply enter your name and email in the form below to be taken directly to the free downloadable fun facts sheet.
CONNECT WITH MADE WITH HAPPY!
Be sure to follow me on social media, so you never miss a post!
Facebook | Twitter | YouTube | Pinterest | Instagram
Looking for crafts to keep your child busy? Sign up for my 5 Ridiculous HAPPY Activities in under 30 minutes for your kids delivered directly to your inbox!
Find and shop my favorite products in my Amazon storefront here!
DECEMBER FUN FACTS
PIN IT TO YOUR DIY BOARD ON PINTEREST!
FOLLOW MADE WITH HAPPY ON PINTEREST FOR ALL THINGS HAPPY!