Grab your pitcher and fill it with one of the best sangria recipes. There is red wine sangria, white wine sangria and so much more.
The best sangria recipes contain fresh fruit and wine. Good thing we have you covered with this list of the best recipes.
We have pulled together a list of the very best sangria cocktails. Whether you are white wine sangria or a red wine sangria fan, we have you covered.
Grab a large pitcher and some fresh fruit and one of these incredible recipes and you will have yourself a party. A sangria party that is!
Best White Sangria Recipes
White sangria is one of the most refreshing cocktails around. They can certainly be enjoy all year long, but tend to be the wine cocktail of choice in the Summer months. Here are some of our best white sangria cocktails .
This is our absolute favorite Fall sangria recipe. Its full of apples and cinnamon sticks and all the yumminess to make a perfect spiced apple sangria.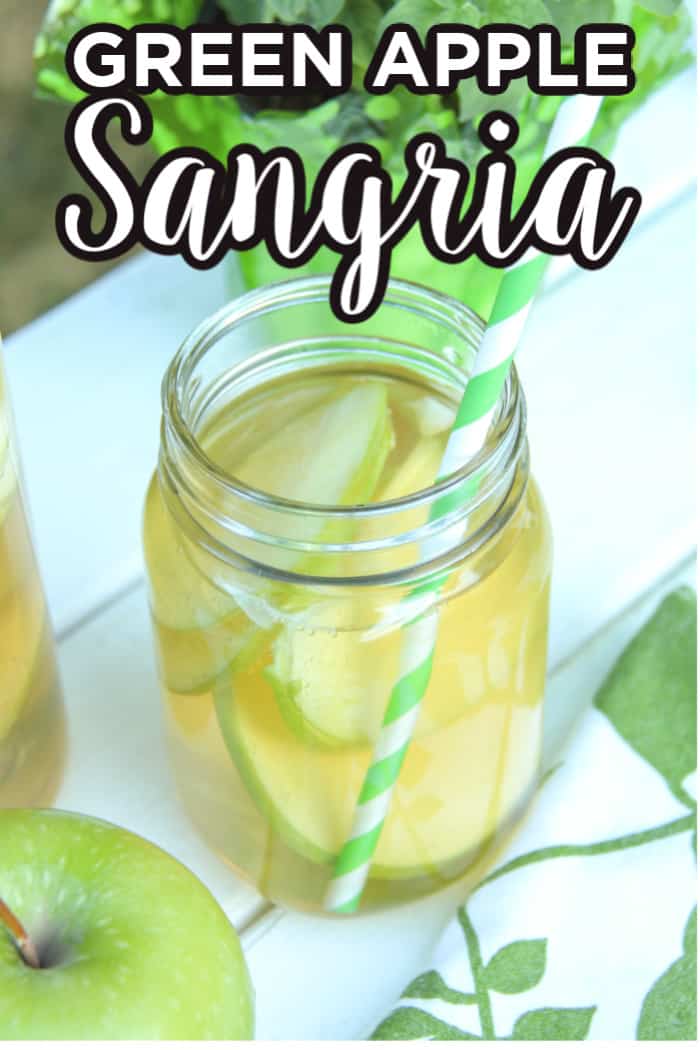 This green apple sangria recipe is a great wine cocktail all year long. Its one of our favorite St. Patrick's Day drinks too.
The perfect combination of lemonade, vodka, wine and apples. This red white and blue sangria is great to serve for Memorial Day BBQ's or July 4th celebrations.
A quick and easy cocktail to whip up during those hot summer months.
Picture yourself sitting poolside basking in the warmth of the sun and relaxing with a glass of this delicious sangria. That sounds like heaven to me!
Strawberry Kiwi Sangria with White Wine
This delicious fruity cocktail-like beverage is perfect for Spring or Summer. It is made with fresh fruit, your favorite white wine, and flavored vodka. Add just a "splash" or two Tropical Fruit Punch Juice and Sprite to add some fizziness to your taste buds.
Strawberry Peach Sangria is one of my favorite summertime sangria cocktail.
This easy and refreshing summer sangria with watermelon and pineapple is a fun twist on sangria that utilizes fresh summer produce.
Here is an easy five ingredients Tropical Sangria made with white wine, pineapple juice, passionfruit juice, dark rum and tropical fruits. This White Wine Sangria is just the cool refreshing treat that you need.
This is a vacation in a pitcher with all the tropical fruit and white wine.
Do you love a sweet and fruity wine sangria, especially at a party or get together? I make this party favorite White Sangria several times throughout the year, especially in the warmer months!
Vinho Verde White Sangria is your new favorite summer drink with less than 150 calories per serving! Bright, refreshing, and packed with fruit.
This festive Winter Sangria is made with a base of Vino Verde and infused with pomegranate, pear, and fresh lime. It's festive, delicious, and can be made ahead of time!
Gently sweet, fruity and with a lovely freshness from the mint. This white sangria with whisky, apple and peach is elegant and perfect for parties.
Another Fall Favorite. This combines all the deliciousness of Fall in a cup.
Best Red Sangria Recipes
Red sangria is a rich delicious drink. The varieties with fruit and added alcohol make for some fabulous different cocktails.
Summer sangria is made that much more delicious with all the stone fruit and this nectarine sangria is topping the list. This seasonal fruit makes for a delicious cocktail.
This is another fabulous Fall sangria. This is a combo of apples, cinnamon sticks and red wine. The crisp Fall air will be that much warmer with a glass of this in your hand.
The best traditional red sangria made with Spanish red wine, brown sugar, orange and lemons, and fresh squeezed orange juice.
Skinny Sangria! A delicious, low-carb and sugar-free cocktail that is refreshing and perfect for summer!
Rose Sangria Recipes
The perfect Summer cocktail with the fruit, orange juice, wine and rum. While it may not look as pink as pink sangria could be, it is the best tropical sangria. You will want to enjoy a large pitcher.
Moscato Sangria is a sparkling wine cocktail, loaded with fresh fruit and sweet Moscato wine!
This refreshing and light Rosé Rooibos Summer Sangria combines Rosé with African Autumn Rooibos Tea. The flavor infused together for a sangria is something everyone will for sure love!
Other Cocktail Recipes You Might Enjoy
CONNECT WITH MADE WITH HAPPY!
Be sure to follow me on social media, so you never miss a post!
Facebook | Twitter | Youtube | Pinterest | Instagram
Looking for crafts to keep your child busy? Sign up for my 5 Ridiculous HAPPY Activities in under 30 minutes for your kids delivered directly to your inbox!
Find and shop my favorite products in my Amazon storefront here!
BEST SANGRIA RECIPES
PIN IT TO YOUR FAVORITE BOARD ON PINTEREST!
FOLLOW MADE WITH HAPPY ON PINTEREST FOR ALL THINGS HAPPY!