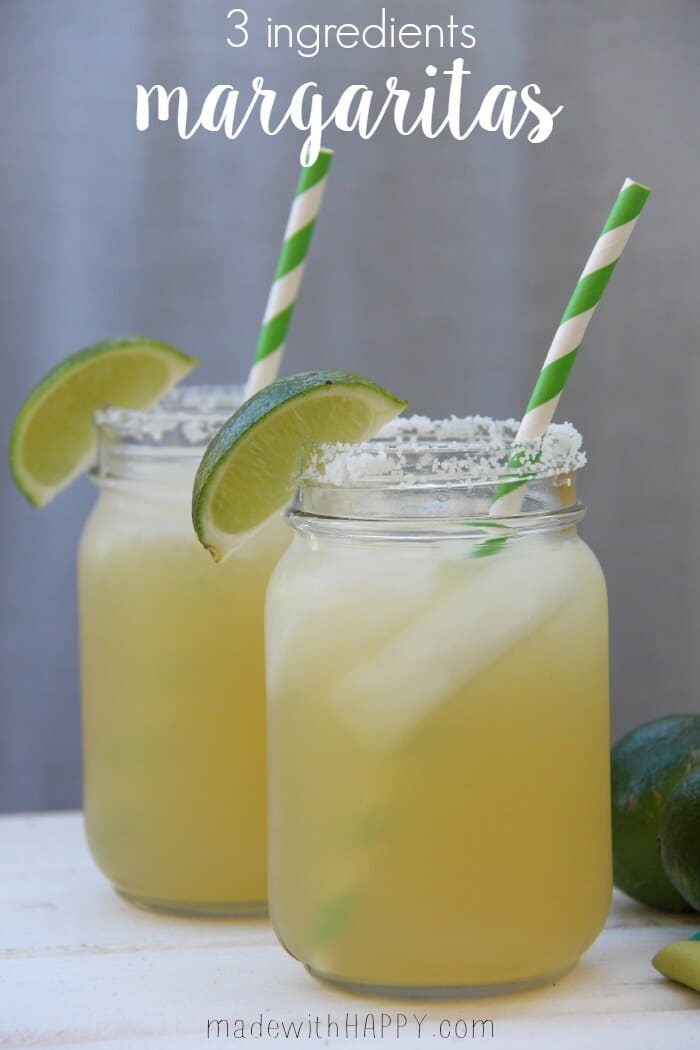 Hello friends.  How is everyone doing?  I hope you and yours are having a fabulous Spring.  Ours has been a bit of a whirlwind.  I just got back from a conference in Utah last weekend, and then we're headed out to Disney World in a week.  EEEkkkk… So exciting.
Regardless of all the busy up in here, we must stop for a second and raise a tequila shot for the big holiday coming up!  Anyone else's stomach just cringe a little at the thought of a tequila shot?  Holy Moly!
In all seriousness, being from San Diego, I'm here to tell you, we celebrate Cinco De Mayo.  That's like New Orleans and Mardi Gras.  We DO Cinco De Mayo friends.  Whether its out at one of our ten thousand unbelievably delicious Mexican restaurants, or at home sipping on a margarita having some tacos.  That of course then gets me thinking about margaritas.  I realize everyone does margaritas their own way, but since we all know I love to entertain and margaritas are one of my go to drinks, I thought I would share with you the 3 ingredients margarita that is so freaking simple and by the way delicious, that you're going to want to run out and make yourself one of these today!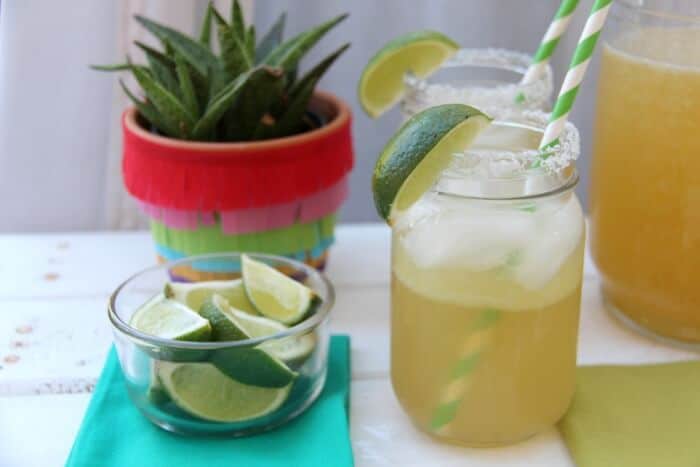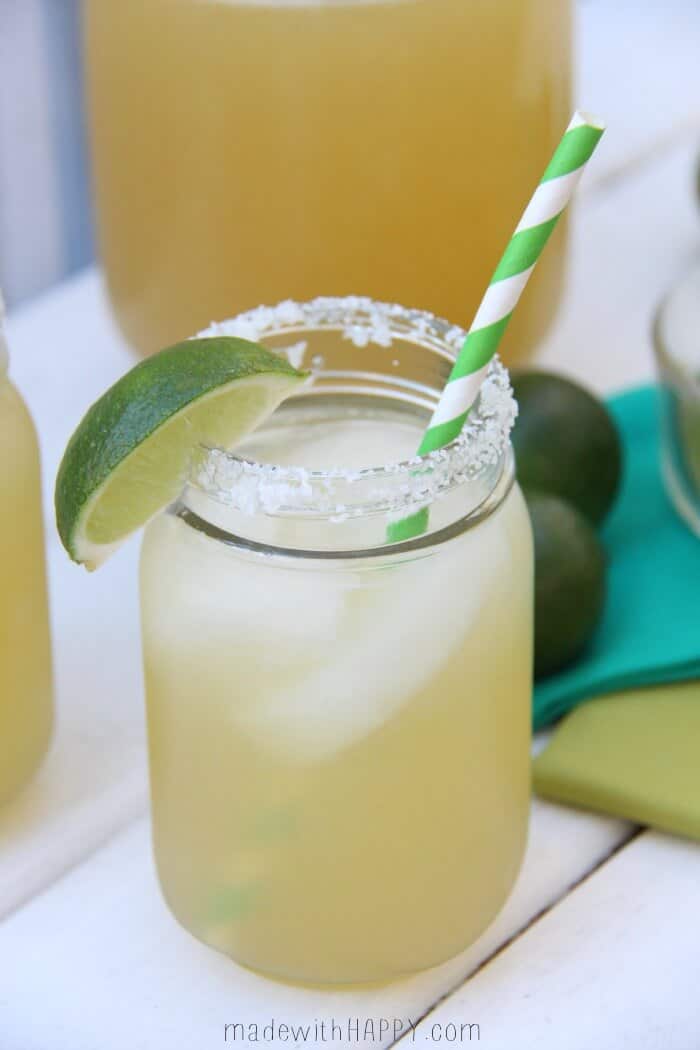 Print
3 Ingredients Margaritas
Ingredients
1

can of frozen Limeade

12

oz

light Mexican beer

12

oz

tequila

1

lime cut in wedges for garnish

optional
Instructions
Run lime wedge along the outside of the glass and dip in salt.

Mix all three ingredients in a pitcher.

Serve over ice.
Nutrition
Serving:
4
g
|
Calories:
787
kcal
|
Sodium:
3
mg
|
Vitamin C:
2.1
mg
A little hint to this one, use the limeade can as a measuring cup.  I suggest going anywhere between 3/4 of the can to a full can (8oz. – 12oz.).  We enjoy the 12oz, 12oz, 12oz. at our house. Fair warning, a pitcher of these go down fast, so make sure you have enough limeade on hand to make more.Cheers and HAPPY Cinco De Mayo!