Green Apple Sangria is the perfect beverage that will refresh you! Made with Chardonnay, Green Apples, and a secret ingredient, this Green Apple Sangria is the perfect summer treat!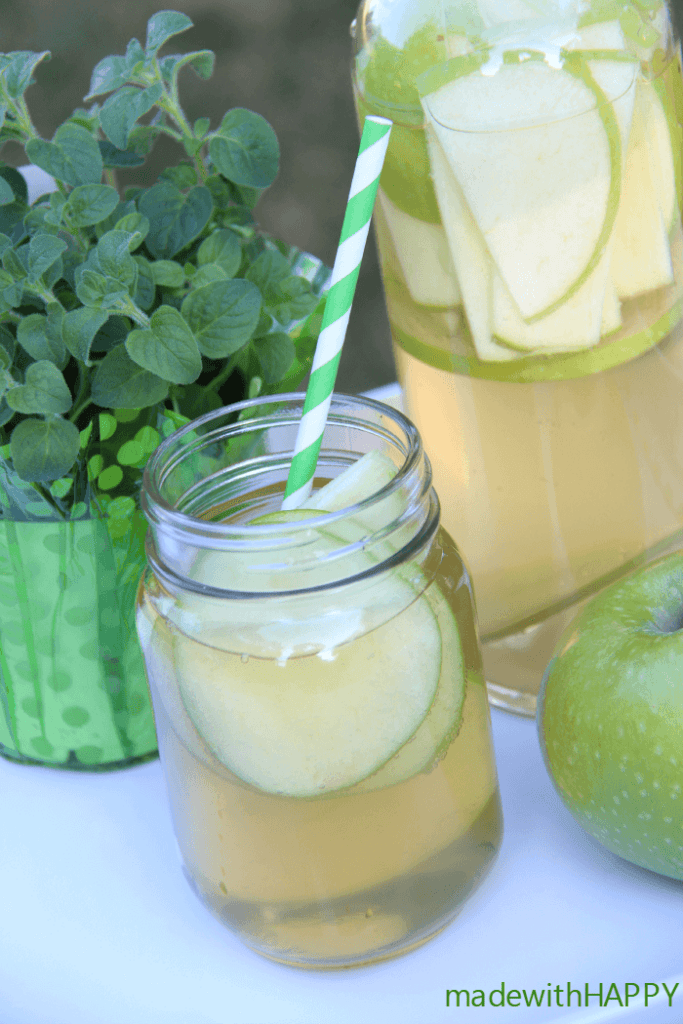 Who else has been feeling like a refreshing beverage these days? Okay, confession time. I'm one of those ridiculous folks that lives out West that is experiencing a heat wave as the rest of the country is having snow. SORRY. But with heat, comes the strong desire for a cold refreshing beverage and well, it's happening.
I pulled together this drink knowing that not only is it refreshing, but that I wanted a fun light drink to serve for a St. Patricks Day as well. Knowing my love of the vino, I decided a Green Apple Sangria would be perfect.
Here's how it's made.
Green Apple Sangria
Ingredients: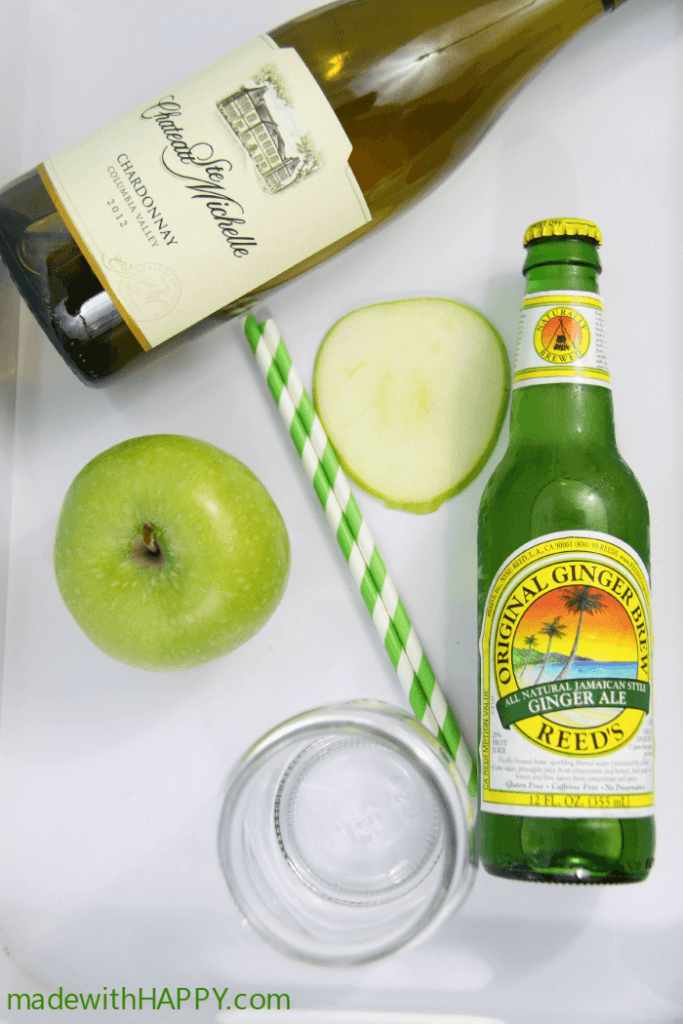 1 bottle (750 ml) White Wine
1 bottle/can (12 oz.) Ginger Ale – or you can use champagne or club soda or sparkling water for bubbly
1-2 large Granny Smith Apples
Directions:
Slice the apples into thin slices. Depending on the size of the glasses, you may need to cut in half or I kind of like large round pieces 🙂
Simply add the apple to bottom of your pitcher and fill with both the wine and ginger ale. Into the refrigerator and serve cold.
Hope you enjoy this Green Apple Sangria it as much as we do. Cheers!
You might also enjoy the Spiced Apple Sangria