Celebrate the holiday seasons with these very merry free Christmas Coloring Pages for Kids of all ages. Over 30 fun Christmas coloring pages!
These free Christmas color pages for kids are full of fun coloring and Christmas activities. They are great for younger kids, big kids to older kids, and there are even coloring pages for adults. They are full of Merry Christmas fun for everyone!
Coloring pages are one of our favorite activities throughout the year. In fact, we have over a hundred fun coloring pages for kids that have everything from seasonal to Disney coloring pages.
Sitting down with some colored pencils and a stack of free printable coloring pages is a great way to relax and have some amazing creative time.
Christmas Coloring Pages
We adore free Christmas coloring pages. There are so many variations and fun holiday season characters and Christmas lights, that it's a fun way to celebrate them all.
Having a number of simple coloring pages on hand with candy canes, gingerbread men, Christmas angels, snow globes, Santa Claus, and all the Christmas theme characters is a fun way to celebrate the Christmas season.
One thing we do every year is grab online coloring pages and print the pdf files out. For both Christmas Eve and Christmas Day, we print out a ton of coloring pages and place a stack along with crayons, markers, or colored pencils.
You can even turn a number of pages into a Christmas card. Your little artist is going to for sure get into the holiday spirit!
Free Christmas Printables
Below are a ton of free Christmas printables that are sure to make the holidays cheerful and bright.
These two free printable coloring pages are such much fun. There is a sweet snowman in a winter scene that is great all winter long. There is a Christmas stocking coloring page that when colored could be used as Christmas cards it is so pretty colored.
Happy holidays with these three color pictures of Santa. One is a fun build-a-Santa that is sure to make the holidays that much cheerier.
Grab these free Merry Christmas Color Pages with a fun stocking and cup of hot cocoa.
Or Christmas activity sheets are full of all kinds of fun. From the sweet llama Christmas coloring page to the Christmas lego challenge, there are all kinds of coloring fun for kids of all ages.
Our kids love our free printable Christmas coloring pages and Happy Christmas word search. Kid's Christmas Printable Coloring Pages
Happy holidays with these free printables. There is a sweet happy holidays coloring sheet along with a happy holiday word search.
This sweet reindeer is an ornament. Coloring ornaments are so much fun as they are both a coloring page and a kid's craft. they are also a triple threat in that they are an ornament that can be given as a gift!
This free coloring page is so sweet and fun. It is sure to lift anyone's holiday spirits this Christmas time.
These Christmas color-by-numbers worksheets are full of free download coloring pages. It's almost its own coloring book in itself. There is a Christmas tree coloring page, Santa coloring page, Gingerbread men coloring page, Snowman, Penguin, and more!
There is everything under the Gingerbread house full of the merriest of Christmas'.
We are sharing six different fun patterns of ornament coloring pages that are great coloring pages for children of all ages. We found that older children love the patterns and coming up with their own creative projects.
Each Christmas ornament coloring page has a unique pattern that jingle bells anyone's Christmas stockings. The younger children love this fun activity with lots of different colors.
Grab these Christmas worksheets and coloring pages.
Have some candy cane fun with this free printable coloring page. Fun Christmas coloring sheet full of tasty treats! New Coloring pages with a cute candy cane is all kinds of HAPPY.
Have some real Christmas season fun with these free printable Christmas themed coloring pages.
Have some connect-the-dots and coloring fun with these free printable worksheets.
Have fun with the 12 days of coloring page.
Have some Christmas sock fun with this coloring page.
One of our favorite sweater decorating coloring pages.
Learn to draw the Grinch and then color it in! All kinds of Christmas coloring fun.
Learn to draw a cute snowman with this free printable tutorial and then color it in.
This fun-directed drawing of this sweet reindeer.
Printable Winter Coloring Pages
These printable winter coloring pages are full of winter fun
While this December coloring page isn't only Christmas holiday cheer, it reflects a whole bunch of unique Christmas pictures in one fun coloring page. Everyone enjoys coloring our monthly coloring pages.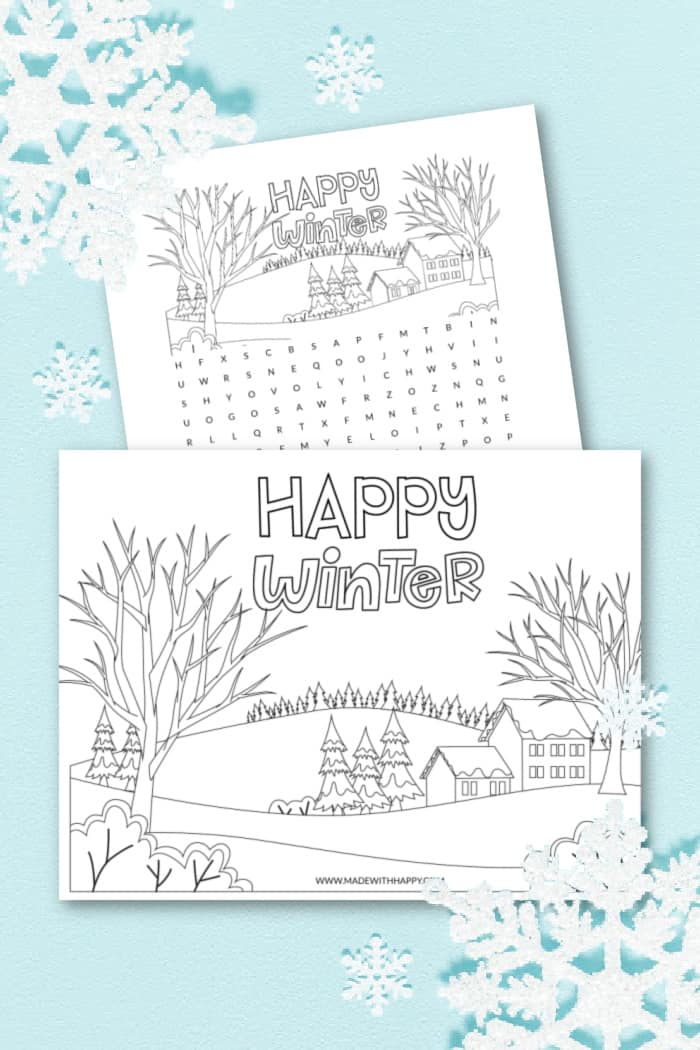 Say hello to Christmas as a Happy Winter with this sweet free winter wonderland north pole like a winter scene. These printable pages also include a word search for some added fun.
This winter water unicorn is the cutest and we can't wait to color ours this winter!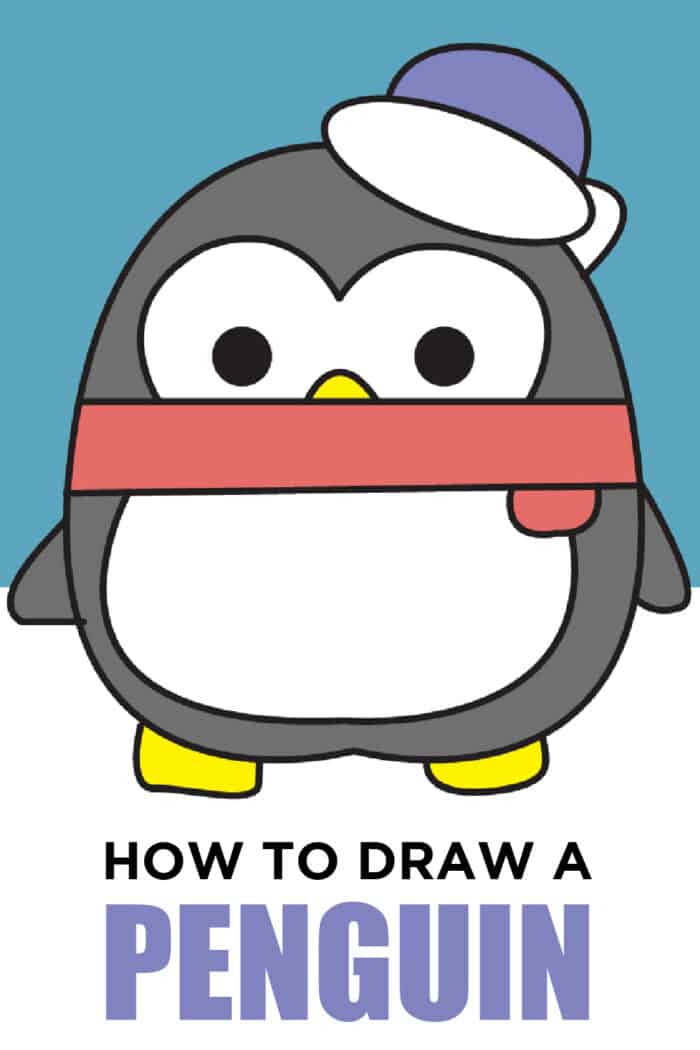 Learn to draw this cute penguin and then color it in!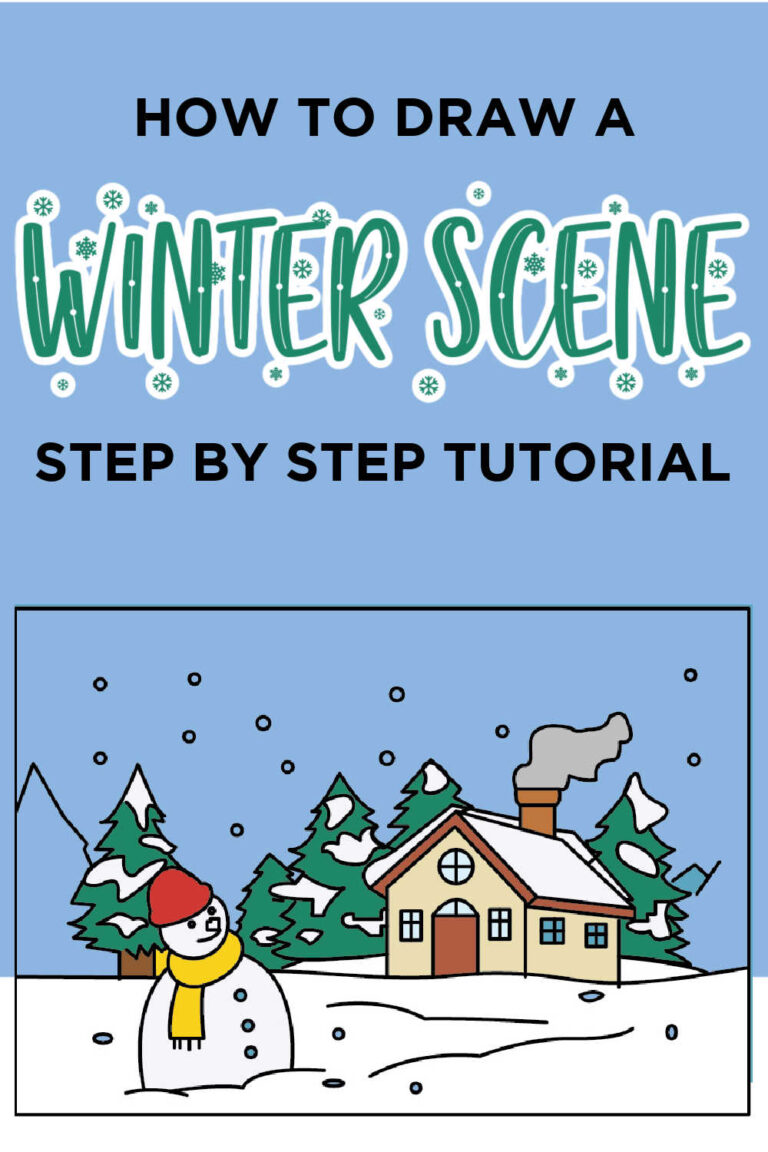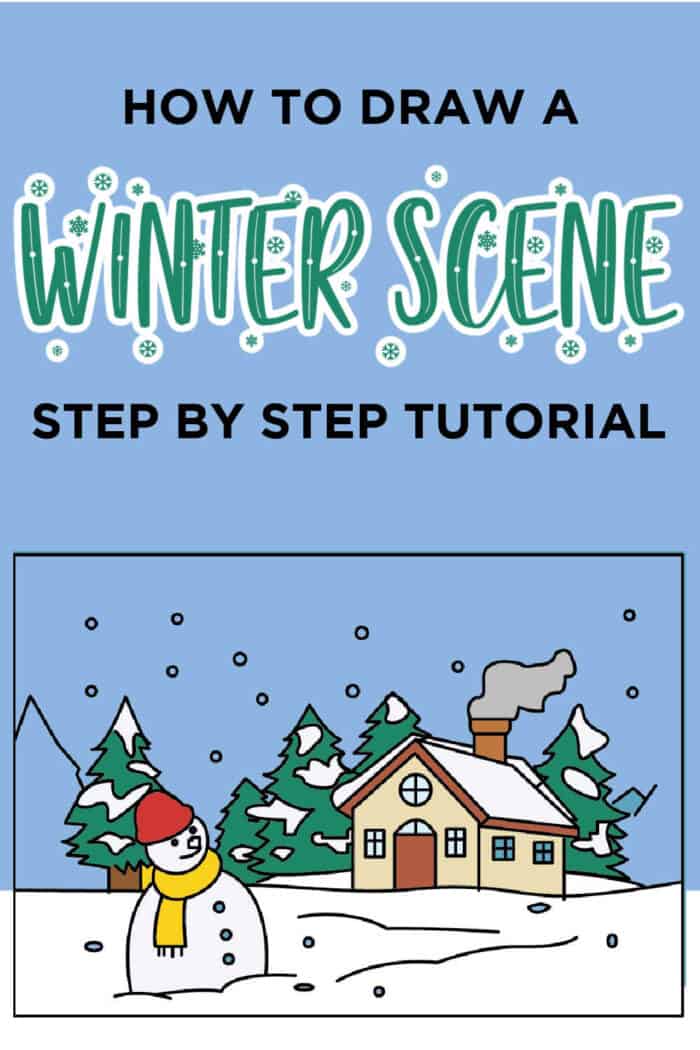 Learn to draw this fun winter scene. Once you draw this great scene, you can color it in and make it all kinds of fun!
There is so much fun to be had all Winter long (December, January, and February)
We sure hope you enjoy these free Christmas coloring pages as much as we do.
We highlighted this Christmas Printable along with some other fun kid's crafts in our December Crafts along with our 101+ Easy Craft Ideas for kids.
You also do not want to miss our 101+ Printable Coloring Pages For Kids and 101+ Printables For Kids full of Crafts and Coloring Pages.
Other Christmas Printables You'll Love
CONNECT WITH MADE WITH HAPPY!
Be sure to follow me on social media, so you never miss a post!
Facebook | Twitter | Youtube | Pinterest | Instagram
Looking for crafts to keep your child busy? Sign up for my 5 Ridiculous HAPPY Activities in under 30 minutes for your kids delivered directly to your inbox!
Find and shop my favorite products in my Amazon storefront here!
CHRISTMAS COLORING PAGES
PIN IT TO YOUR DIY BOARD ON PINTEREST!
FOLLOW MADE WITH HAPPY ON PINTEREST FOR ALL THINGS HAPPY!