Celebrate the holidays with a sweet printable Christmas ornament. They are great for tree decoration or as a gift.
This fun printable Christmas ornament is great as a gift or to add to a gift. This is a great craft for kids of all ages.
Fun ornaments are not only great for the Christmas tree, adding to gifts, but also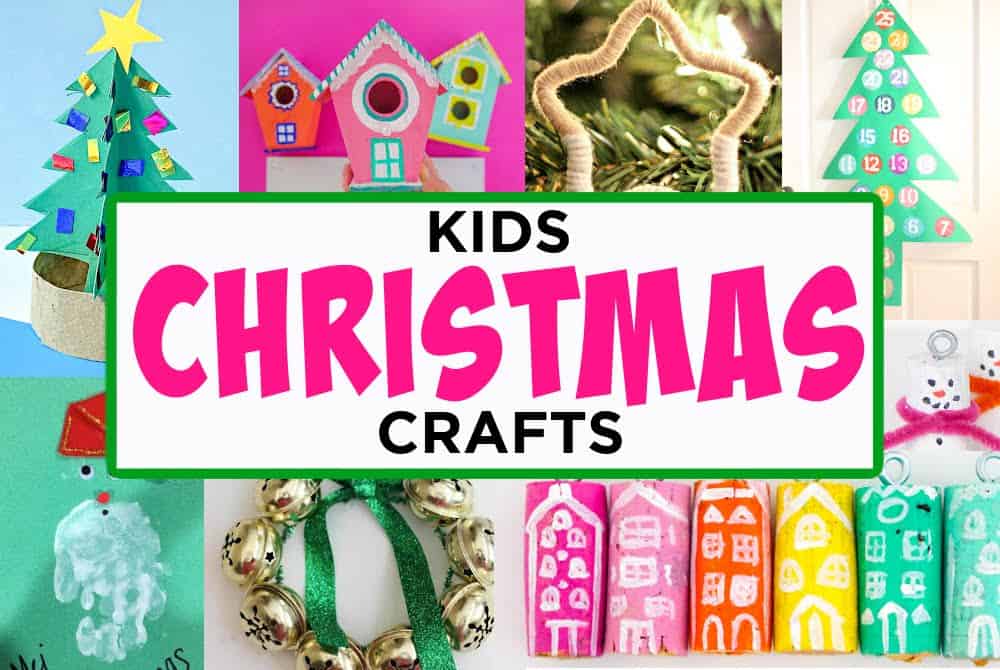 Even though (or maybe because) the holidays are likely going to be different this year, it's more important than ever to spread the HAPPY holiday cheer. Instead of focusing on what you'll be missing this year, focus on all the fun new traditions and activities that will fill this wonky holiday season with warmth and cheer. We've got you covered!
We are so excited to celebrate the season, and all of December long, with you by sharing all our Christmas crafts for kids (and crafty adults)! This season, we're showing you all the ways to deck the halls with HAPPY holiday crafts! (Did you check out our Christmas coloring pages yet?)
This week, we're focusing on what is arguably THE symbol of the Christmas season – the Christmas tree! We've got some super cute, super simple (and a few not as simple), paper ornaments that will give your tree personality this year and for years to come.
We highlighted these Christmas printables paper crafts along with some other fun kid's crafts in our December Crafts for Kids along with our 101+ Easy Craft Ideas for kids.
You also do not want to miss our 101+ Fun Coloring Pages For Kids and 101+ Free Kids Printables full of Crafts & Christmas Coloring Pages.
Christmas Ornaments for Kids
These printable Christmas ornaments are a great way to get your kids involved in decorating the house, showing off their creativity, and even honing their fine motor skills.
These Christmas ornaments for kids can be an activity done with very little supervision. Print the paper Christmas ornaments, get out the markers, crayons, and glitter glue, and see what they come up with! For older kids especially, this can be an excellent way to showcase their creativity.
There is something so special about Christmas ornaments. We have quite a few DIY Christmas Ornaments like this one including Simple Yarn Star Ornament, Christmas Village Wine Cork Ornaments, Jingle Bell Wreath Ornament, Sugar Plum Fair Ornament, Wine Cork Snowflake Ornaments, and our wine cork snowman easy ornaments.
Check out this other Reindeer Fun!
Christmas Ornaments for the Whole Family
If you want a little more "quality control," you can help your kids with some of the cutting and gluing, and well, because…glitter! These versatile paper Christmas ornaments can be designed to be more traditional or more modern. (Because who says Christmas has to be reduced to red and green? If the whole rainbow makes you HAPPY…we get it!)
For all you crafty mama's out there, you can break out your craft box and dress up these sweet ornaments with ribbons, yarn, felt, old buttons, etc. If they get too heavy, you might need to add a stronger piece of cardboard to the back of the ornament.
These printable Christmas ornaments will be truly unique pieces to compliment the candy canes, tinsel, ribbon, other ornaments, and whatever else you have to decorate your Christmas tree.
Check out our 101+ Animal Crafts too!
Supplies Needed For This Craft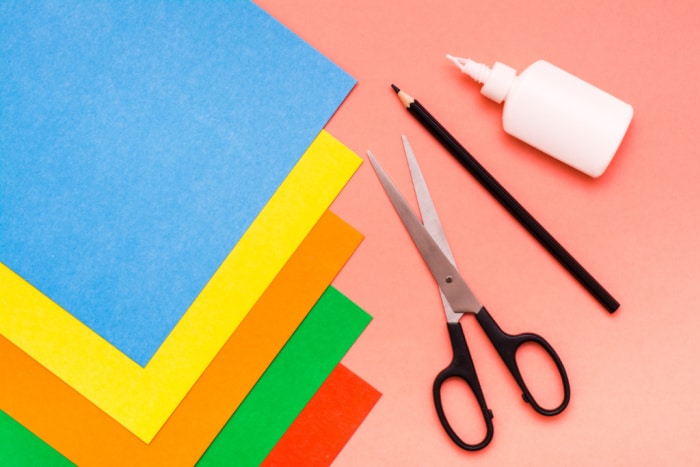 Printable Reindeer Ornament Template
Card stock
Scissors
Glue Stick
String or Ribbon
How To Put Together Your Reindeer Printable Ornament
Print the character ornaments
Color it in.
Cut out along the lines, be sure to keep the tabs that would be needed for assembling the pyramid.
Fold on the lines to form the pyramid.
Fold in the tabs and use glue that dries quickly or a glue gun to assemble the pyramid ornament.
Attach a piece of string/ribbon approximately six inches to the top, where the ends come together, just before closing it up.
Add an ornament hook to a large ornament and place it on your tree.
Christmas Ornaments Don't Have to End Up on Your Tree!
Maybe the best part about these printable Christmas ornaments is that you do not have to hang these (soon-to-be) colorful and sparkly gems from your tree! You can create a fun window display, use them as place cards for the dinner table, have your kiddos hang them in their rooms, or use them as gift tags.
They also make fantastic, homemade gifts for teachers, neighbors, and friends!
We've got tons of designs for you to choose from and can't wait to see what you come up with!
Create your own Christmas ornaments with your own creativity. Color, add some pom poms, colorful bead, and glitter, and create your own designs!
Download Your Free Printable Reindeer Ornament Template
Simply enter your name and email in the form below. You will then be taken to the free printables reindeer ornament template pdf file.
*Please note, this is for personal use only.
Get the All Four Character Printable Ornament Templates!
Grab all four characters' Christmas Printable ornament templates in our shop, with these reindeer printable ornaments, as well as three other characters!
Other Christmas Printables You'll Love
CONNECT WITH MADE WITH HAPPY!
Be sure to follow me on social media, so you never miss a post!
Facebook | Twitter | Youtube | Pinterest | Instagram
Looking for crafts to keep your child busy? Sign up for my 5 Ridiculous HAPPY Activities in under 30 minutes for your kids delivered directly to your inbox!
Find and shop my favorite products on my Amazon storefront here!
REINDEER PRINTABLE CHRISTMAS ORNAMENT
PIN IT TO YOUR FAVORITE BOARD ON PINTEREST!
FOLLOW MADE WITH HAPPY ON PINTEREST FOR ALL THINGS HAPPY!