Looking for some fun easy Christmas craft ideas for kids, then we have you covered. We have lots of fun ornaments, paper crafts, and more.
These Christmas Craft Ideas for kids are full of fun and all things festive this holiday season! Lots of great Christmas crafts for kids of all ages!
Keeping the little hands busy with these kids' Christmas crafts. There are homemade ornaments, Christmas gifts, homemade Christmas cards, and more.
Simple holiday crafts that kids of all ages will enjoy!
Easy Christmas Craft For Kids
Looking for some Christmas craft ideas for the kids, then look no further.
We have put together some really fun easy Christmas crafts that are fun, festive, and easy.
Kid's crafts do not have to be intricate or difficult. Using simple supplies that you already have at home is always fun. We have over 50 easy crafts that use very few supplies and are sure to bring together family members for some quality time.
Here are some of our Christmas craft favorites that the entire family can enjoy all month of December long!
Christmas Craft Ideas
There are so many wonderfully good ideas and good-for-you ideas when it comes to crafting. Christmas crafting is no different.
Some of the best ideas for crafts come from Christmas characters. We love all things Christmas trees, reindeer, Santa Claus, and more. Heading down to your local dollar store for a few supplies can easily get your house into the holiday spirit.
Crafting can be beneficial to children too. Did you know that craft increases children's fine motor skills, and decreases anxiety? Giving children a creative outlet, especially during Christmas, can be so good for them. Let's pick a handful of these fun Christmas crafts and let all the good happen.
Free Easy Christmas Crafts
Get ready for a season filled with festive fun! Our Christmas Craft Ideas for Kids are here to spark creativity and joy during the holidays. From jolly ornaments to cheery cards, these crafts are tailored for little hands and big imaginations.
Let's make this Christmas extra special by bringing the magic of crafting into your home. Join us in exploring simple yet delightful projects that will not only entertain but also create treasured memories for the entire family. Let the holiday crafting adventure begin!
If you are looking for a fun reindeer craft idea for kids, then look no further. Our super cute easy reindeer craft made from paper plates is all kinds of fun.
These fun 3D paper Christmas tree crafts are fun for the whole family. We provide the free template and then let their creativity go wild.
With just a few supplies, we are able to make this sweet Jingle bell ornament. The kids will love reading the Jingle Bells book and then making these cute ornaments.
Celebrate the holidays with a sweet printable Christmas ornament. They are a great way to decorate a Christmas gift or as Christmas tree ornaments.
These sweet DIY Christmas Village Birdhouses are so much fun during the holiday season. They are not only great kids' Christmas craft but can be fun throughout the year.
Looking for fun Christmas kid's crafts, then we have you covered with these super cute, simple reindeer crafts These fun and easy reindeer crafts will keep your kids busy. grab some construction paper, tissue paper, salt dough ornaments, googly eyes, or popsicle sticks, and create all kinds of reindeer fun.
Simple Christmas crafts can be a fun way to keep those little hands busy during the holidays. These paper Christmas Trees are fun and can be made with just a piece of paper and scissors. This is a simple Christmas craft that kids of all ages can enjoy.
These sweet snowman crafts are fun and playful. With only a few supplies (wine corks and pipe cleaners) that you may already have at home, these wine cork snowman ornaments are all kinds of Happy!
Kids of all ages will have fun decorating these printable sweater coloring pages.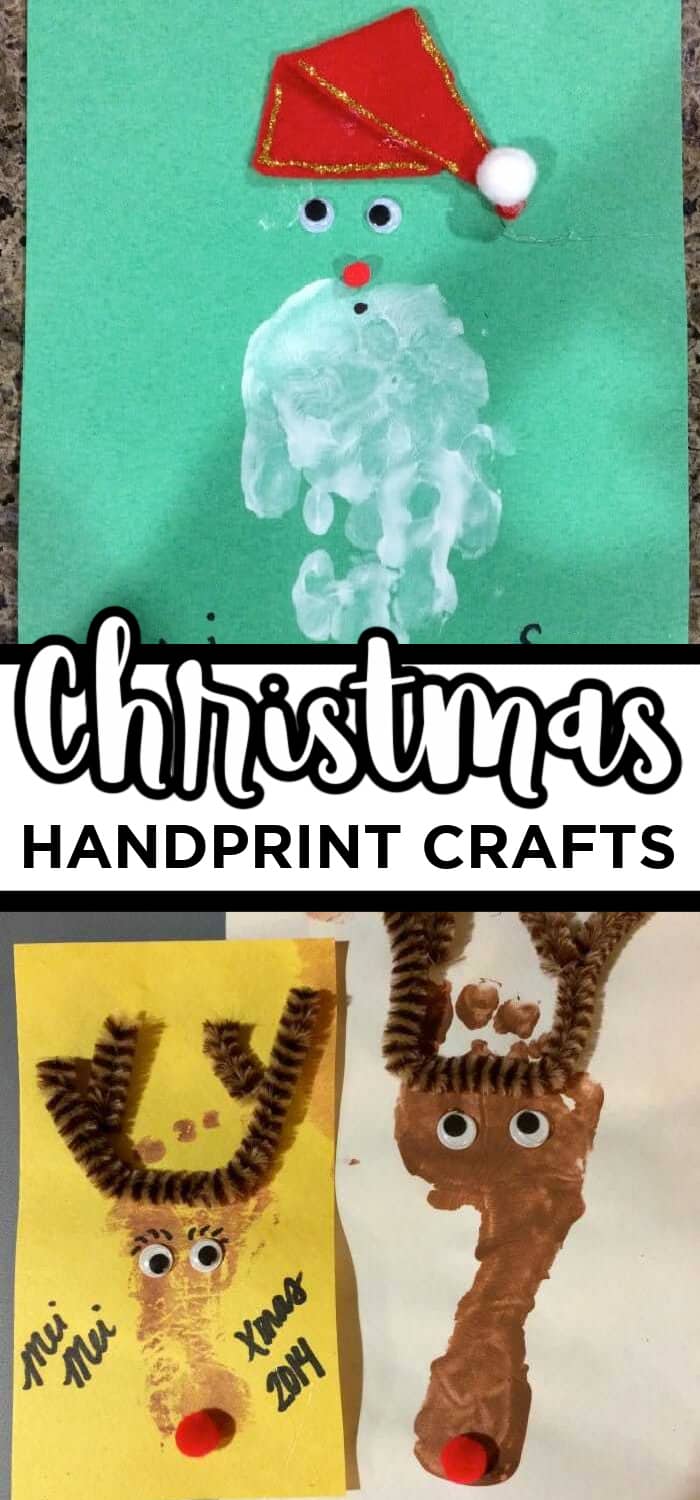 Handprint crafts are always one of our favorite holiday crafts. These Christmas Handprint crafts are ones that you will want to keep as memories for years to come! Simple craft projects with cotton balls or pom poms are always fun.
Have some fake snow fun and it only takes two ingredients.
A cute little reindeer craft made with a few supplies.
DIY Christmas ornaments are so much fun to make during the holiday season. We are sharing the easy and fun ways to create these one-of-a-kind ornaments that make great gifts and Christmas decorations!
This is a super easy Christmas craft that kids of all ages can have fun with! Decorate your stocking with crayons, paints, or whatever you want!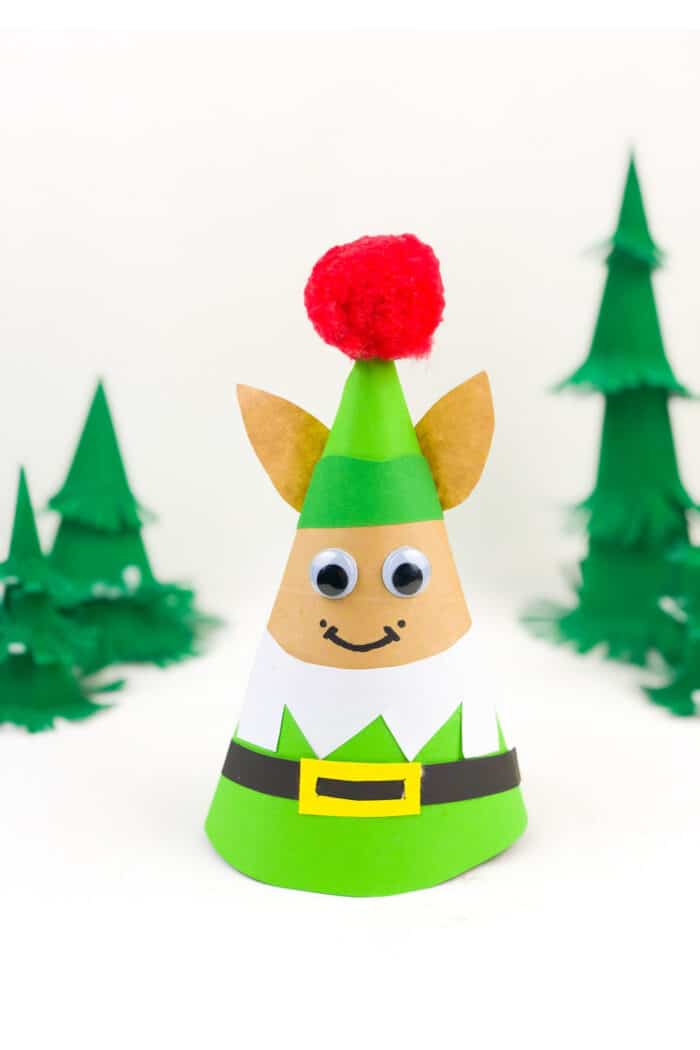 Have some fun with Santa's little helpers and this cute paper elf craft.
These holly jolly fun Santa crafts will make for a fun holiday craft session.
These sweet little ornaments are easy and fun to decorate with your favorite Disney character.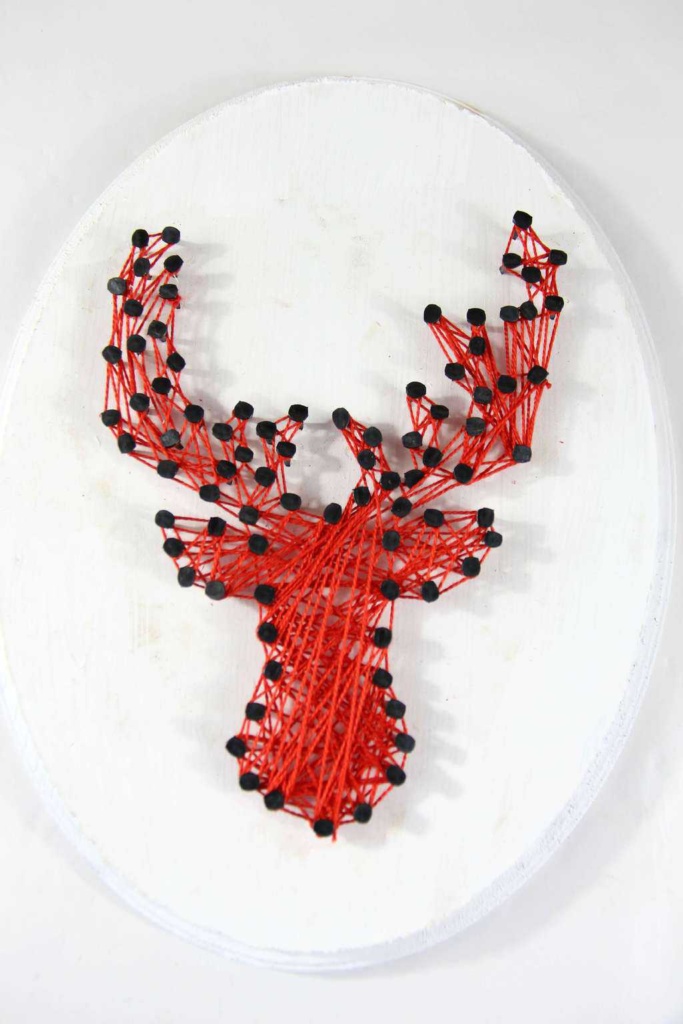 String art has fastly become a favorite craft all year long. We have provided a free printable reindeer printable and step-by-step instructions on how to make this sweet Reindeer string art that you can proudly display in your house. This craft is geared towards older kids, but can certainly be done by younger children with a little help from an adult.
Tell a friend or family member that you love them with this sweet 3D Christmas Tree Card.
Have some Christmas tree fun with these fun cone crafts.
This fun Mickey Mouse ornament is a ton of fun to make. This is great for those Disney fans out there!
These are fun and simple and great in any color for the holidays. These yarn-wrapped cones make a space more modern and contemporary.
One of our favorite Christmas crafts for kids is this Yarn Wrapped Christmas Tree Craft. The kids (of all ages) will have fun wrapping and making these sweet trees their own. There is a free printable tree template included as well.
This is a fun printable grinch themed Christmas countdown paper chain.
There is nothing sweeter than the sugar plum fairy during Christmas. Am I right? We have created a fun easy paper ornament to play along with the Nutcracker book and will be a fantastic addition to your Christmas tree.
The best kinds of crafts are the edible kind. This fun craft gives kids the ability to make a little tree. The best part is that you get to enjoy the deliciousness after!
Create this fun and free printable toilet paper roll snowman with just a few supplies you have at home. Fun Winter Craft for everyone all winter season long!
Looking for a fun countdown to Christmas that the kids will love, then we have you covered with this easy budget-friendly DIY Christmas Advent Calendar. Fill with candy canes, chocolate, and all kinds of Christmas goodies.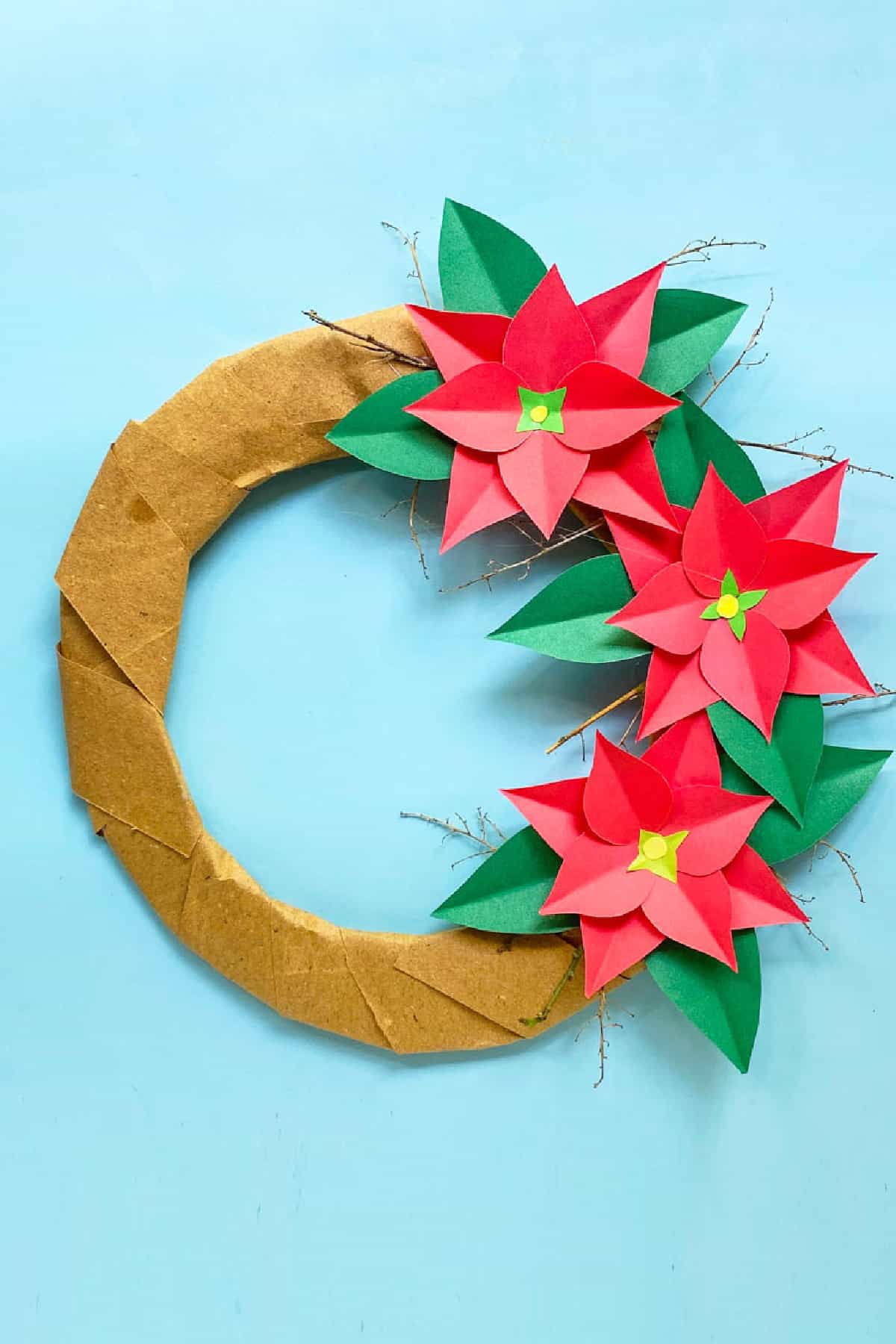 This DIY project is a great craft for this time of year. It's a fun activity that can become part of your holiday decor each year.
We are big fans of burlap projects. This sweet little burlap tree is a favorite when you have some burlap ribbon sitting around.
Christmas printables can always be a fun addition to any kids' crafting session. These Christmas printables for kids include You've been Elfed, Christmas Bingo, Scavenger Hunts and so much more!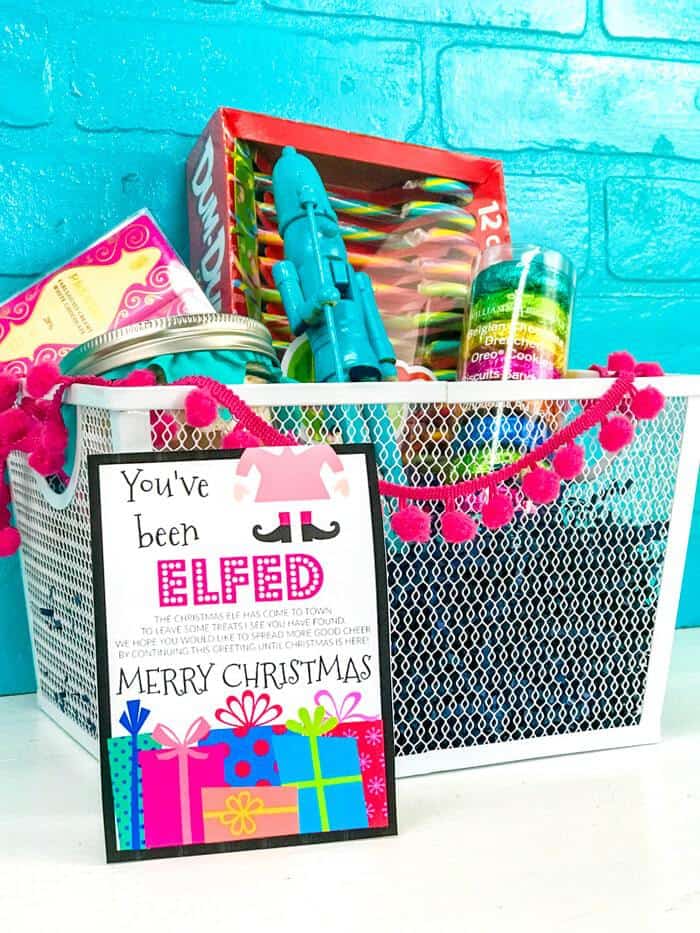 Spread cheer around your neighborhood with these free printable You've Been Elfed printable cards.
Twenty-five fun ideas for your elf are on the shelf. Lots of fun throughout Christmas time.
Free Christmas Bingo Printable is merry and bright and all kinds of kid fun.
Print out a few of these Christmas Tic Tac Toe printables and have some good old fashion fun.
Load up the car and print out this free printable Christmas Light scavenger hunt for some really fun around town. Search through the amazing light displays to check all the items off the list!
There is some word game fun to be had with this free printable word search puzzle.
Christmas word scramble is all kinds of fun and full of word puzzle strategies. Get ready to have some fun!
Learn to draw a festive stocking by sketching the outline, adding decorative details like stripes and a cuff, and finishing with shading for a delightful holiday-themed illustration.
Christmas time fun with these five free printable connect the dot games.
Embrace the holiday spirit with our step-by-step guide on How to Draw Santa, perfect for adding a jolly touch to your festive creations!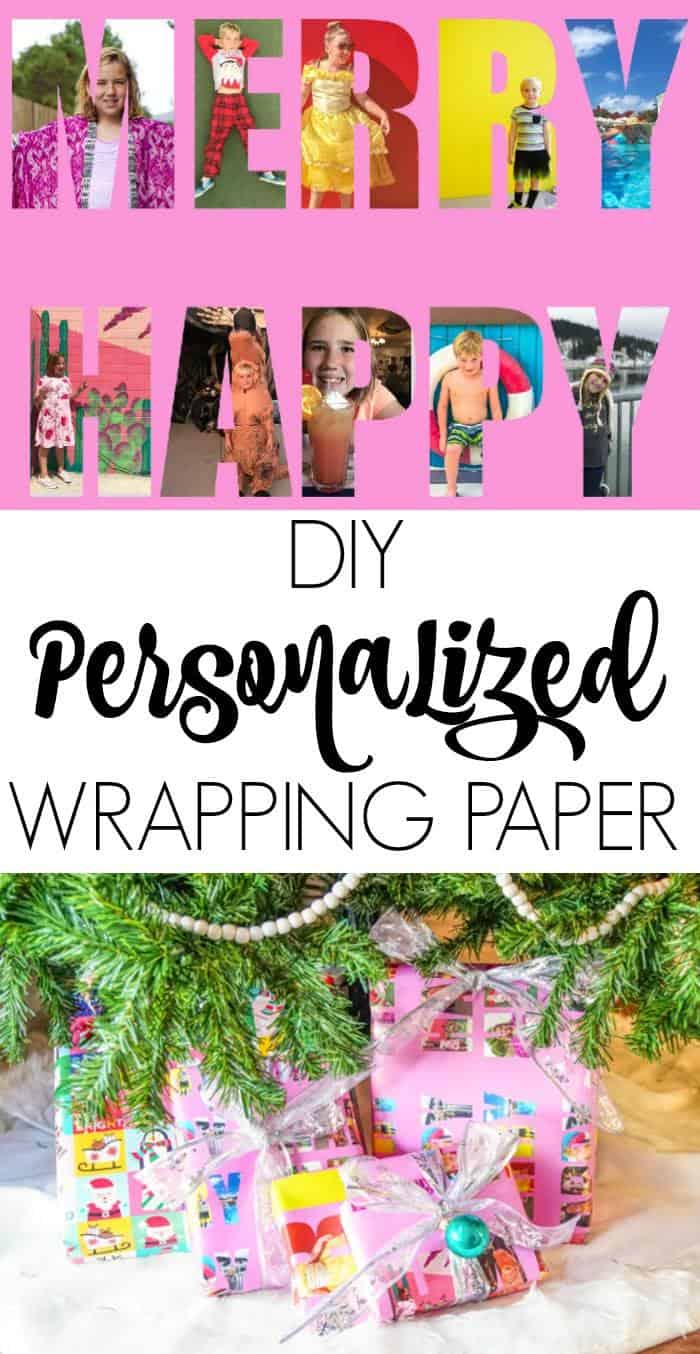 Making your gifts with this personalized Photo Wrapping Paper is so much fun and full of all kinds of printable wrapping paper awesomeness.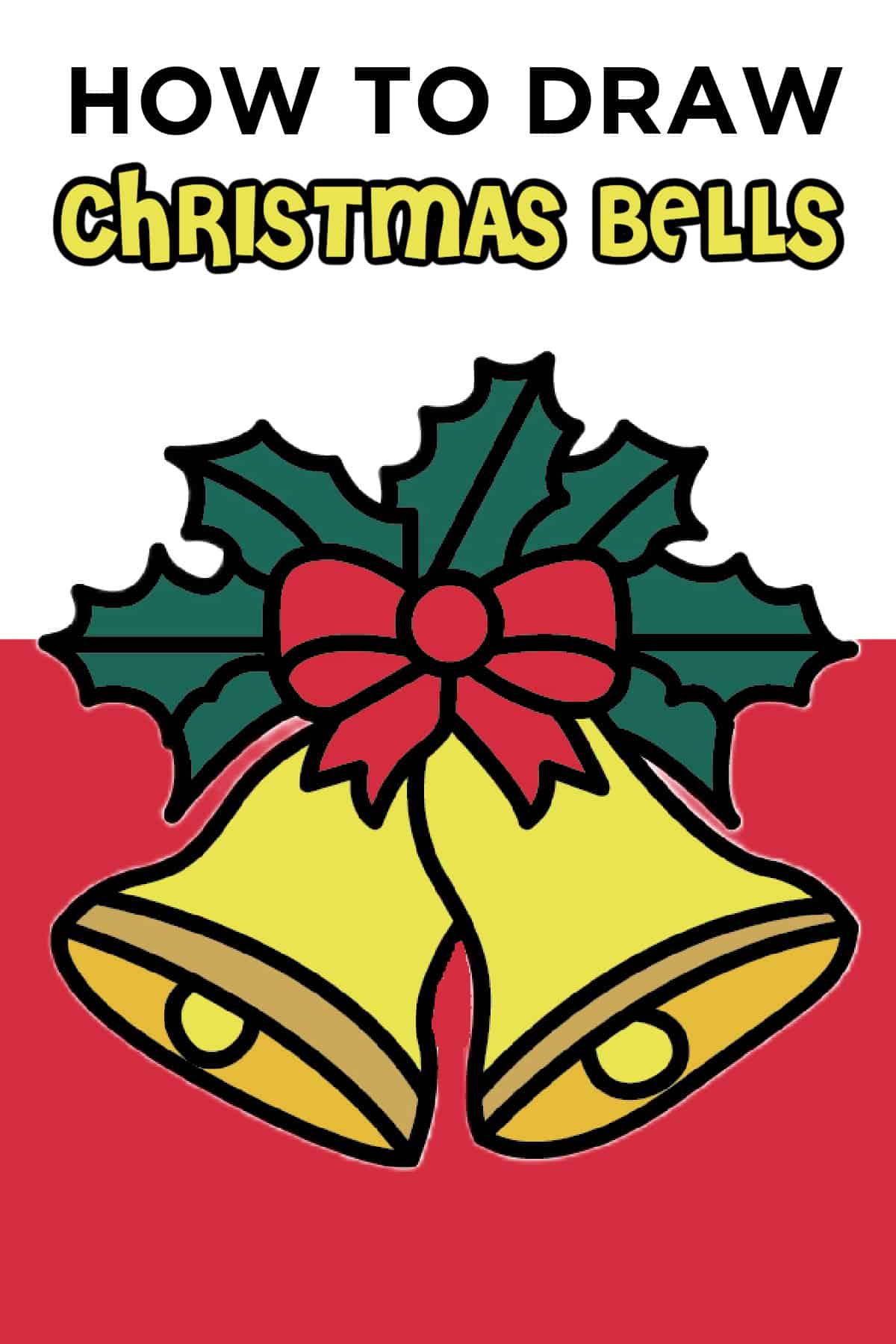 Learn to draw the perfect Christmas Bell with our simple step-by-step guide, adding a delightful touch to your festive decorations!
Make your gifts all that more special with these colorful Printable Christmas Gift Tags – Trees
For those that are makers and create the ultimate homemade gift, we have these super sweet Homemade With Love Gift Tags
Create holiday magic with our Printable Grinch Face Treat Box DIY, a whimsical and festive project perfect for spreading Christmas cheer through delightful treats.
This Christmas Scavenger Hunt is the hit of the holiday season. Print off a few of these free printables and then it's off to a fun-filled day hunting for all the fun Christmas-themed goodies.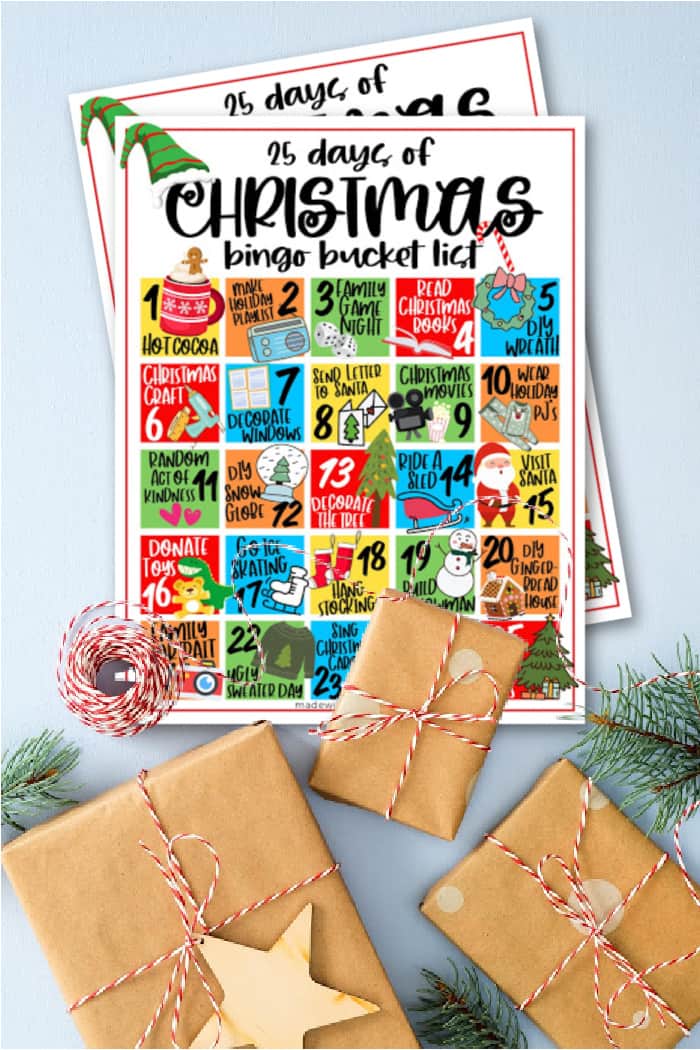 Grab your Free Christmas Bucket List Printable. Looking for some fun to do with the kids this holiday season, use this free printable for some great ideas.
The Perfect Last-Minute Gift + Printable Card is great for the person in your life that is in need of a massage (p.s. Mom likes these always) 🙂
Celebrate this Happy Christmas in style with these FREEE printable Christmas coloring sheets. Coloring Page and Word Search Included.
Kids of all ages will enjoy these fun and festive Christmas coloring pages. There is a Christmas stocking coloring page and a snow-filled snowman coloring page too.
Celebrate the holidays with this super fun and free Santa Christmas Coloring Pages. We even have a build Santa printables too!
These are fun free printable coloring books for the 12 days of Christmas.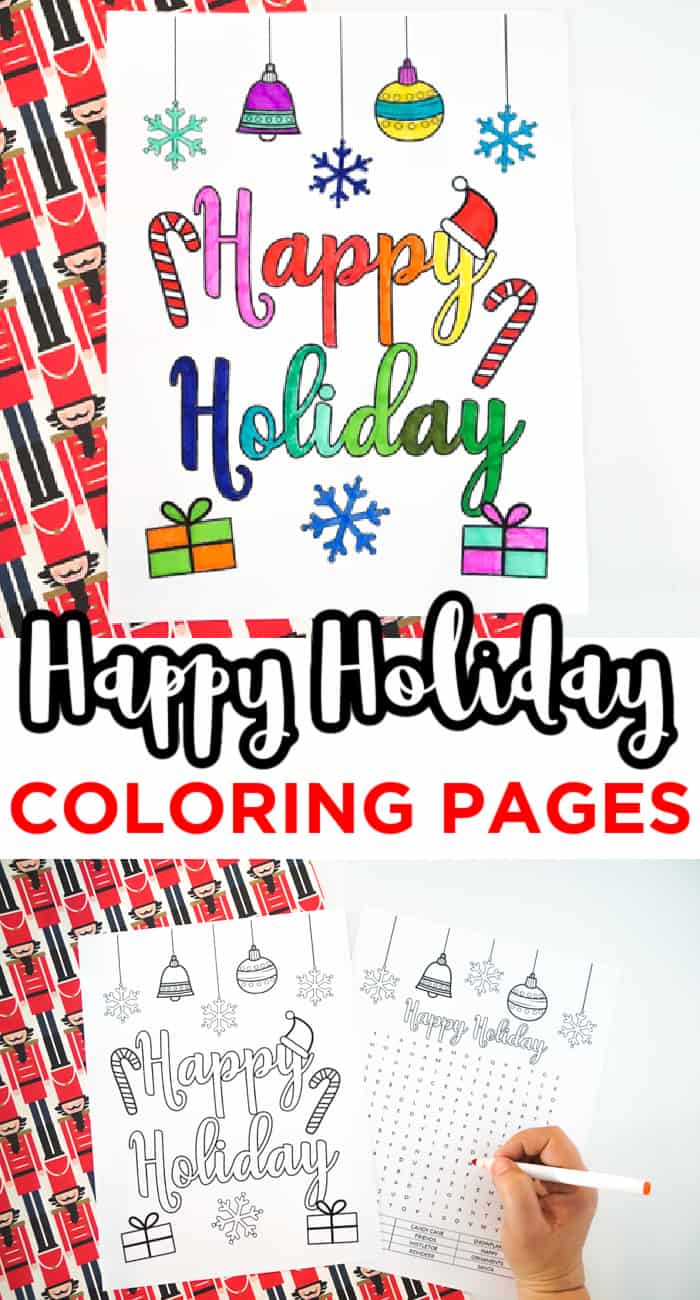 Our kids love our free printable Christmas Coloring pages and holiday word search.
These color-by-number worksheets are all kinds of coloring fun!
Fill your kid's winter break with these fun Christmas activity sheets. A Christmas lego challenge, word search, and much more! The best part is that they are all FREE!
Grab these four free coloring pages this Christmas for some coloring fun. Kids of all ages will enjoy these!
We've got over 30 pages of activities with connecting the dots, coloring pages, and more!
Last but certainly not least is Santa's head reindeer Rudolph and his red nose coloring page. So cute and all kinds of fun!
Have a merry merry Christmas with these free printable coloring pages!
Enjoy the festive spirit with our Candy Canes Coloring Page, a delightful activity that adds a pop of holiday joy to your coloring adventures.
Christmas Treats
Embark on a delicious journey of creativity with our Christmas Treats, making the holidays extra sweet for kids and sparking the spirit of festive crafting!
Create whimsical and tasty delights with our Grinch Rice Krispie Treats, adding a sprinkle of holiday cheer to your Christmas crafting adventures!
Craft festive memories with our Christmas Tree Rice Krispie Treats—a delightful blend of creativity and sweetness for the perfect holiday snack!
Spread holiday cheer with our Santa Hat Rice Krispie Treats—a jolly and delicious way to add festive flair to your Christmas celebrations!
We highlighted these Christmas arts and crafts and some other fun kid's crafts in our December Crafts and our Easy Craft Ideas for kids.
You also do not want to miss our Fun Coloring Pages For Kids and 101+ Free Kids Printables full of Crafts & Coloring Pages.
Supplies for Christmas Crafts
Now that you've picked out what crafts you're making, let's make sure we have you covered with the right craft supplies. We've broken down some of our basic supplies, so you won't want to miss out.
Other Christmas Ideas You'll Love
CONNECT WITH MADE WITH HAPPY!
Be sure to follow me on social media, so you never miss a post!
Facebook | Twitter | Youtube | Pinterest | Instagram
Looking for crafts to keep your child busy? Sign up for my 5 Ridiculous HAPPY Activities in under 30 minutes for your kids delivered directly to your inbox!
Find and shop my favorite products in my Amazon storefront here!
Christmas Craft Ideas For Kids
PIN IT TO YOUR FAVORITE BOARD ON PINTEREST!
FOLLOW MADE WITH HAPPY ON PINTEREST FOR ALL THINGS HAPPY!