If you're looking for a way to decorate with modern Christmas trees, then we're sharing our simple and colorful tutorial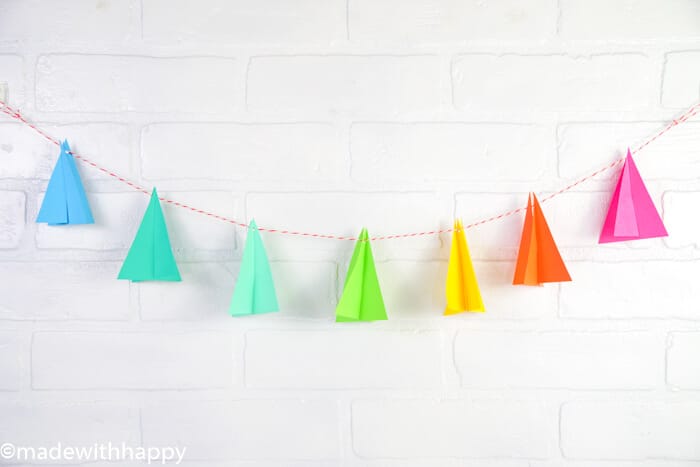 When it comes to holidays and decorating, I am of the camp that if its simple, colorful and modern, I'm in. What I've found over the years that everyone has a "thing" they like to decorate with for Christmas. My sister is a snowman girl, my grandma was all about the poinsettias, and I happen to be the tree lover of the family. Over the years, I have collected and made quite a few different types of Christmas trees. As the decor in the house has changed, so has the types of trees. These days they are all modern Christmas trees and of course…. COLORFUL.
These little cuties are so simple to make, the kids can make them in just a few minutes.
Modern Christmas Trees
Simply start with your favorite cardstock – Here is my one of my favorites
Fold the cardstock in half, on the short side.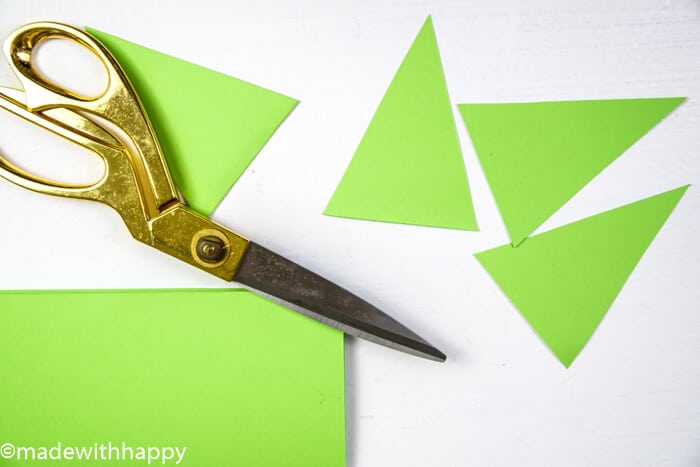 Then cut out a triangle approximately two inches on the bottom. Cut through both sides of the cardstock so that you have two identical triangles.
Then on one of the triangles you are going to make a cut up from the bottom of the triangle to the half way point of the triangle.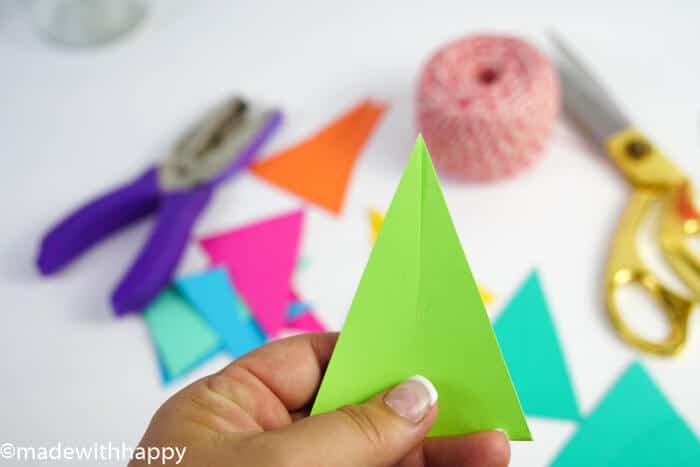 On the other triangle, you are going to make a cut approximately halfway down the tree from the top.
You then slide the two triangles together perpendicular at the slits until they come together like a tree. Do that for all the colors, and viola, you have yourself the cutest modern trees around.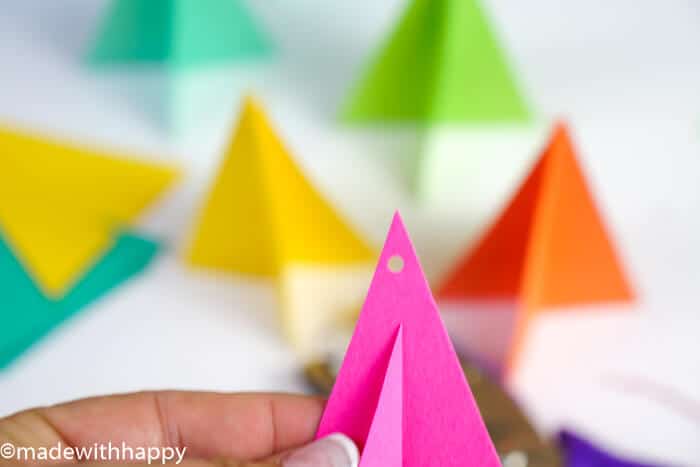 Then using a hole punch. I use this size hole punch. Punch the triangle with the slit on the bottom and then string your trees onto a piece of twine or yarn.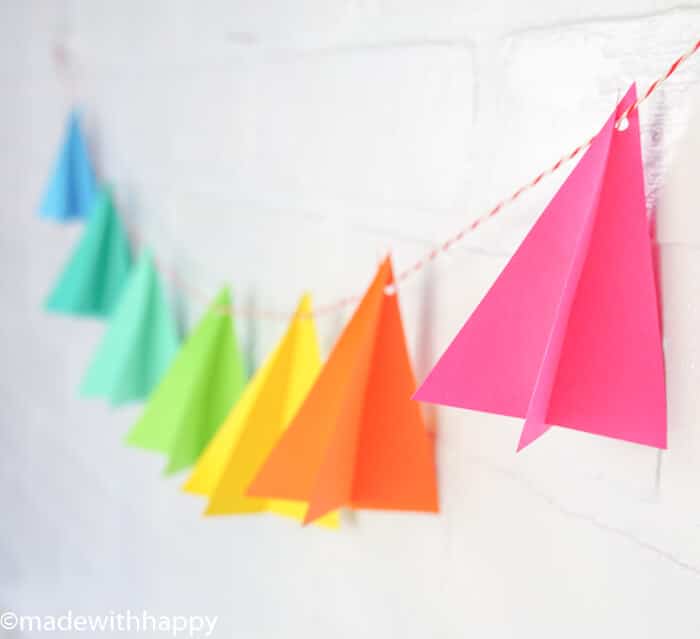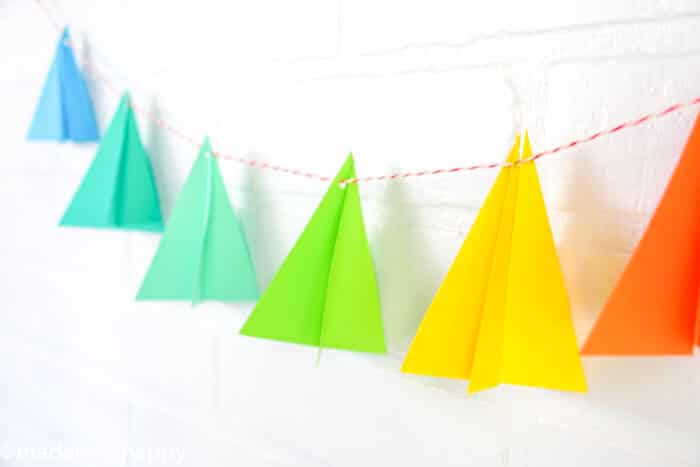 Modern Christmas Tree Decorations
PIN IT TO YOUR CHRISTMAS BOARD ON PINTEREST!
FOLLOW MADEWITHHAPPY ON PINTEREST FOR MORE GREAT CHRISTMAS AWESOMENESS!
Some other great Christmas Crafts that you might enjoy.