Dive in with our December coloring pages. Bring the magic of the holiday season to life with an artistic touch. Perfect for all ages!
These free printable December coloring pages are full of fun coloring pages for kids of all ages.
As December arrives, so does the enchantment of the holiday season. Whether you're a child or an adult, these December coloring sheets offer a wonderful escape into the winter wonderland with coloring fun, filled with snowflakes, gingerbread houses, and jolly Santa. It's the perfect activity to get into the holiday spirit and to unwind during the most wonderful time of the year.
Whether you're looking for a relaxing solo activity or a fun project to do with family and friends, our printable coloring pages are the perfect way to celebrate the magic of December. So, grab your favorite coloring tools (crayons, colored pencils, markers, and even paints) and let the holiday creativity flow!
Check out last month's November Coloring Pages and next month's January Coloring Pages.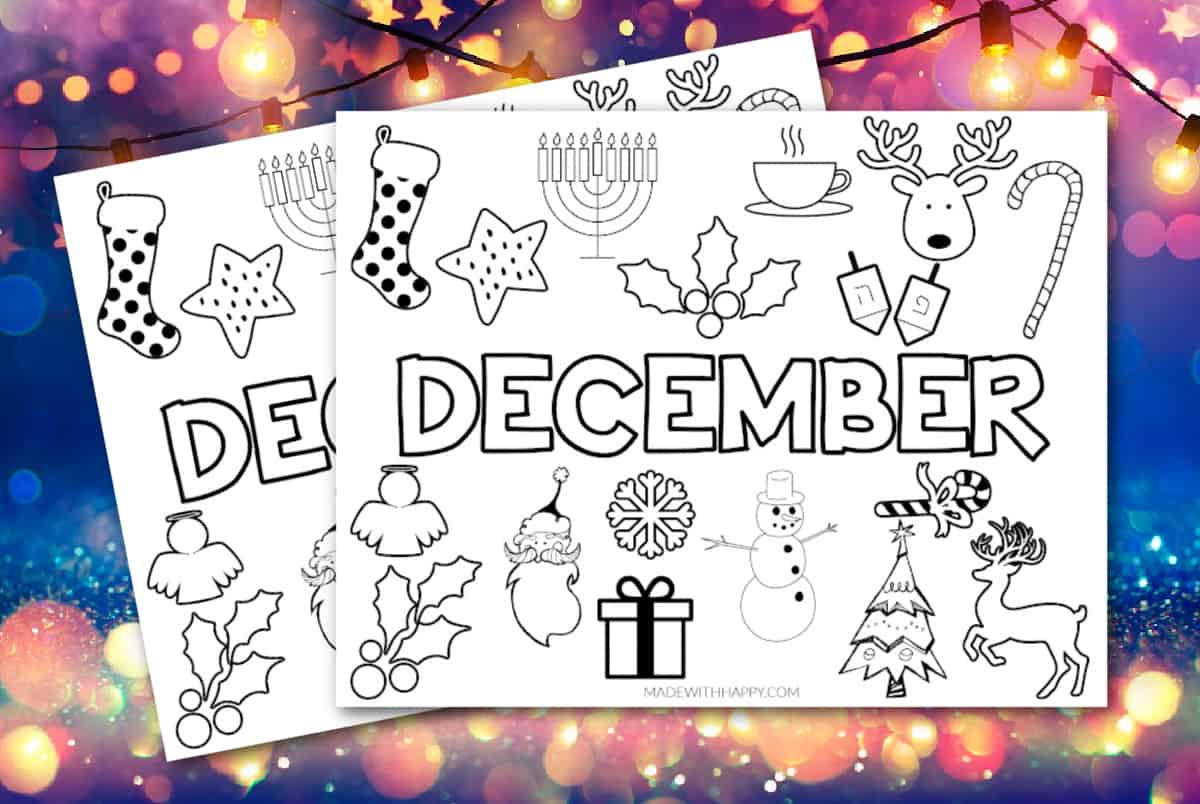 Explore our free December coloring page, a delightful and festive design perfect for adding a touch of holiday magic to your coloring adventure. Download and bring December and the last month of the year to life with your favorite variety of colors.
Coloring Pages For December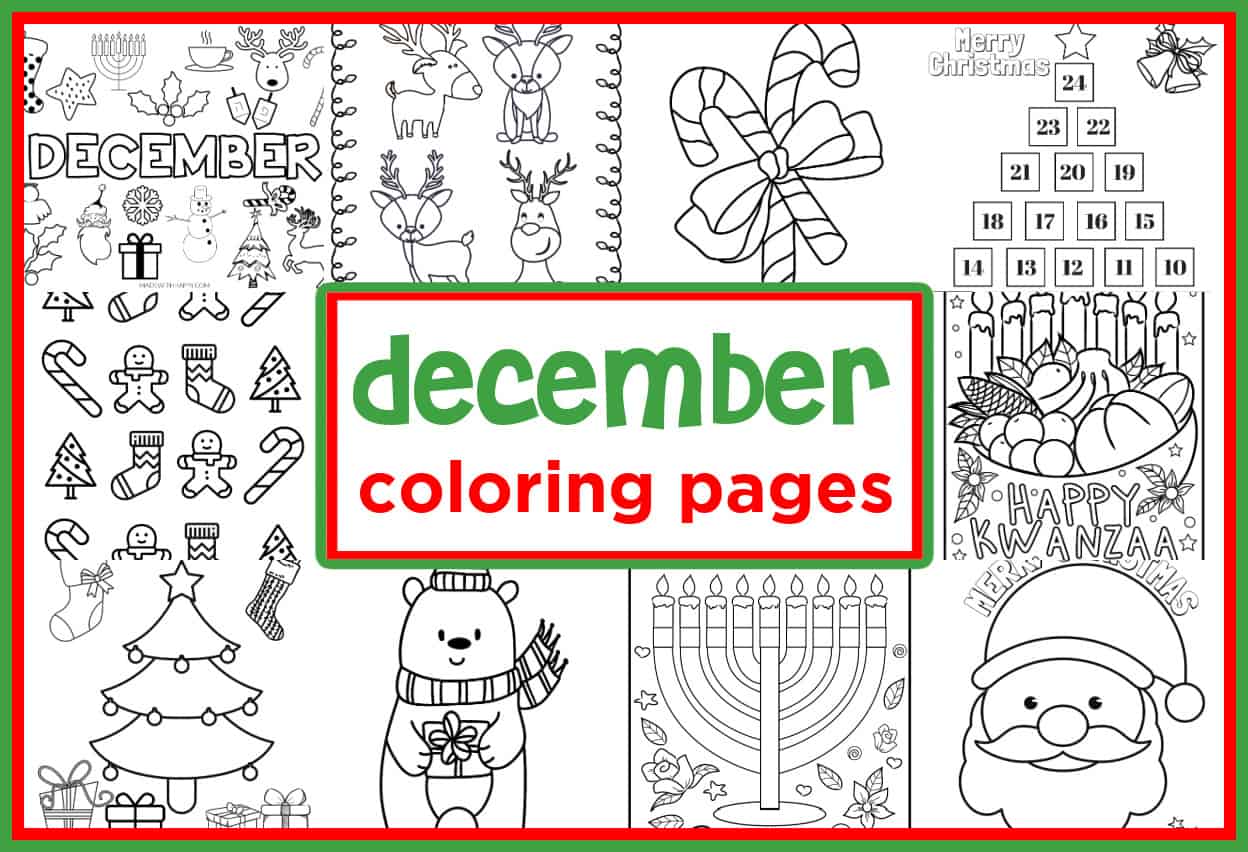 Now onto our fun and FREE printable coloring pages for the full month of December!
Happy December and Happy Coloring!
Dive into the enchanting world of Christmas with our Coloring Pages! Color Santa Claus, Christmas trees, twinkling lights, red-nosed reindeer, and adorable gingerbread men. Add a festive touch to your holiday season with these delightful designs for all ages to enjoy!
Christmas Color Pages for Preschoolers are a great activity to keep the little ones engaged and excited during the holiday season. Let them decorate Christmas stockings and enjoy the festive fun!
Get into the holiday spirit with our Santa Christmas Coloring Pages! These free printables allow you to build a Santa Claus of your own, adding a festive touch to the Christmas season. Enjoy a jolly and creative adventure as you bring Santa to life with your favorite colors.
Explore our Merry Christmas Coloring Pages and add a festive touch to your holiday season. These delightful designs are perfect for all ages to enjoy, letting you express your creativity and spread the holiday cheer with every stroke of your coloring tools.
Dive into the holiday spirit with our Christmas Activity Sheets. Enjoy a variety of festive puzzles, games, and more to keep you entertained during the season.
Celebrate the season with our Happy Christmas Coloring Sheet and Word Search. Color a cheery holiday scene and embark on a word search adventure filled with Christmas joy.
Spread happiness with our Happy Holidays Coloring Pages. Explore a collection of delightful designs that capture the essence of the season, perfect for all ages to enjoy.
Create your own holiday magic with our Printable Christmas Reindeer Ornament. Personalize and decorate your own reindeer ornament for a special touch to your tree.
Dive into the charm of the season with our cute reindeer free printable coloring page. Add your favorite colors to this adorable reindeer design and make it your own.
Enjoy a fun and educational experience with our Christmas Color By Number Worksheets. These engaging activities combine creativity with learning during the holiday season.
Decorate your way to holiday joy with our Christmas Ornament Coloring Pages. Create your own festive ornaments with a touch of your imagination.
Get into the holiday spirit with 30+ pages in our Christmas Coloring Book. Explore a variety of enchanting designs, from classic Christmas scenes to whimsical holiday characters.
Satisfy your sweet tooth with our Candy Cane Coloring Page. Add a burst of color to this delightful treat and enjoy a festive coloring adventure.
Celebrate the season with our Christmas Coloring Sheets. Choose from a wide selection of holiday-themed designs and create your own winter wonderland.
Connect the dots and unveil the holiday magic with our Christmas Connect The Dots activity. Discover festive images as you complete the puzzles.
Embrace the holiday tradition with our 12 Days of Christmas Coloring Book. Bring to life the classic song with a burst of color and creativity.
Personalize your stockings with our Christmas Stocking Printable Coloring Pages. Add a special touch to your holiday decorations with your artistic flair.
Celebrate the fun side of the season with our Ugly Christmas Sweater Coloring Page. Let your imagination run wild as you design your own festive sweater.
Make the wait for Christmas exciting with our Christmas Countdown Printable. Count down the days in style with creative designs to mark each day.
Capture the mischievous spirit of the Grinch with our Grinch Drawing. Bring this iconic holiday character to life with your artistic talents.
Create your own frosty friend with our Snowman Drawing. Design a snowman that's uniquely yours and celebrate the joy of winter.
Explore the magic of the season with our Reindeer Drawing. Put your artistic skills to the test and bring a reindeer to life with your imagination.
Capture the spirit of the season by mastering the art of drawing Santa Claus, starting with the iconic hat and beard, adding details like his suit and boots, and finishing with a jolly expression for a whimsical holiday illustration.
Illustrate the holiday spirit with a step-by-step guide on drawing a stocking, from sketching the basic shape to embellishing it with festive patterns and finishing touches for a delightful Christmas-themed artwork.
Celebrate the Festival of Lights with our Happy Hanukkah Coloring Pages. Enjoy a selection of designs that capture the spirit of Hanukkah, from menorahs to dreidels, and add your personal touch to this joyous holiday.
Embrace the principles of Kwanzaa with our Happy Kwanzaa Coloring Page. Celebrate this cultural holiday by coloring symbols and themes that represent unity, creativity, and heritage. Share the spirit of Kwanzaa through your artistry.
Welcome the New Year with our New Year Coloring Pages! Explore a collection of festive designs that capture the excitement and hopes of the upcoming year. Add your personal touch to these creative pages and celebrate the beginning of a fresh and colorful journey.
Embrace the New Year with 10+ Pages in our New Year Coloring Book! Dive into a world of delightful designs that capture the spirit of new beginnings, celebrations, and resolutions. Make your own colorful mark on the pages as you usher in a year of creativity and positivity.
Discover our Printable Goal Setting Worksheet, a valuable tool to help you plan and achieve your goals. This resource is designed to guide you in setting clear and achievable objectives, making your dreams a reality. Download and start your journey to success today!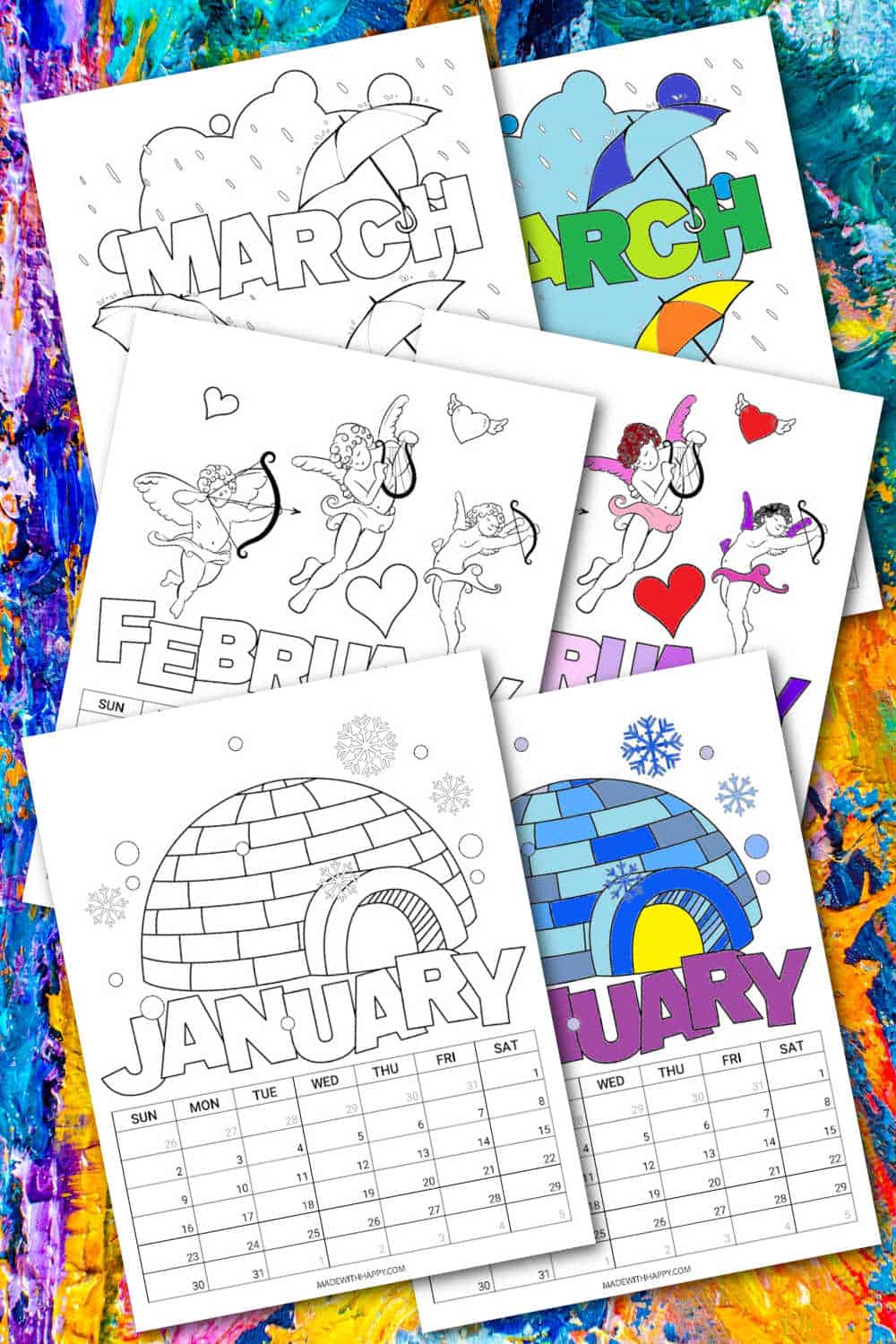 The Kids Coloring Calendar makes planning fun, allowing children to express their creativity while organizing their schedules.
Winter Coloring Pages
Discover the beauty of the winter season with our Winter Coloring Pages. These seasonal coloring pages capture the magic of a cold winter day, featuring hot cocoa, snowy scenes, and more. Embrace the coziness of this time of year and let your creativity shine through as you bring these winter-themed designs to life!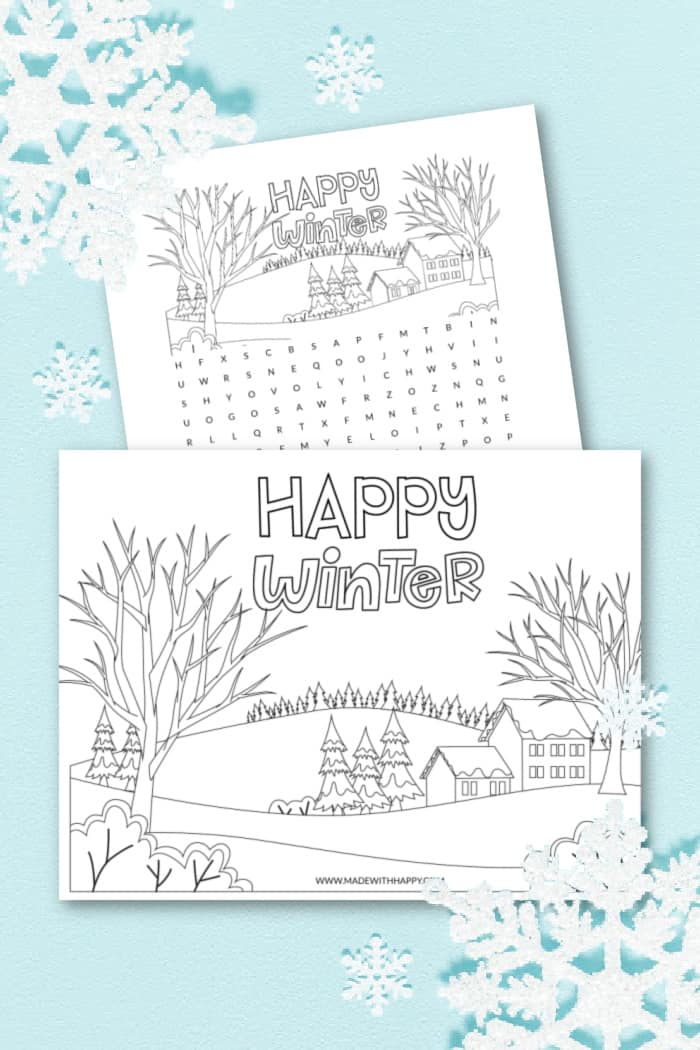 Enjoy the chilly season with our Happy Winter Coloring Sheets, featuring a variety of delightful designs for all ages to bring to life with vibrant colors.
Add a touch of creativity to your reading with Winter Bookmarks to Color, offering charming winter-themed designs you can personalize with your favorite colors.
Dive into the ocean's magic with our Narwhal Coloring Page, where you can bring this enchanting sea creature to life with your artistic touch.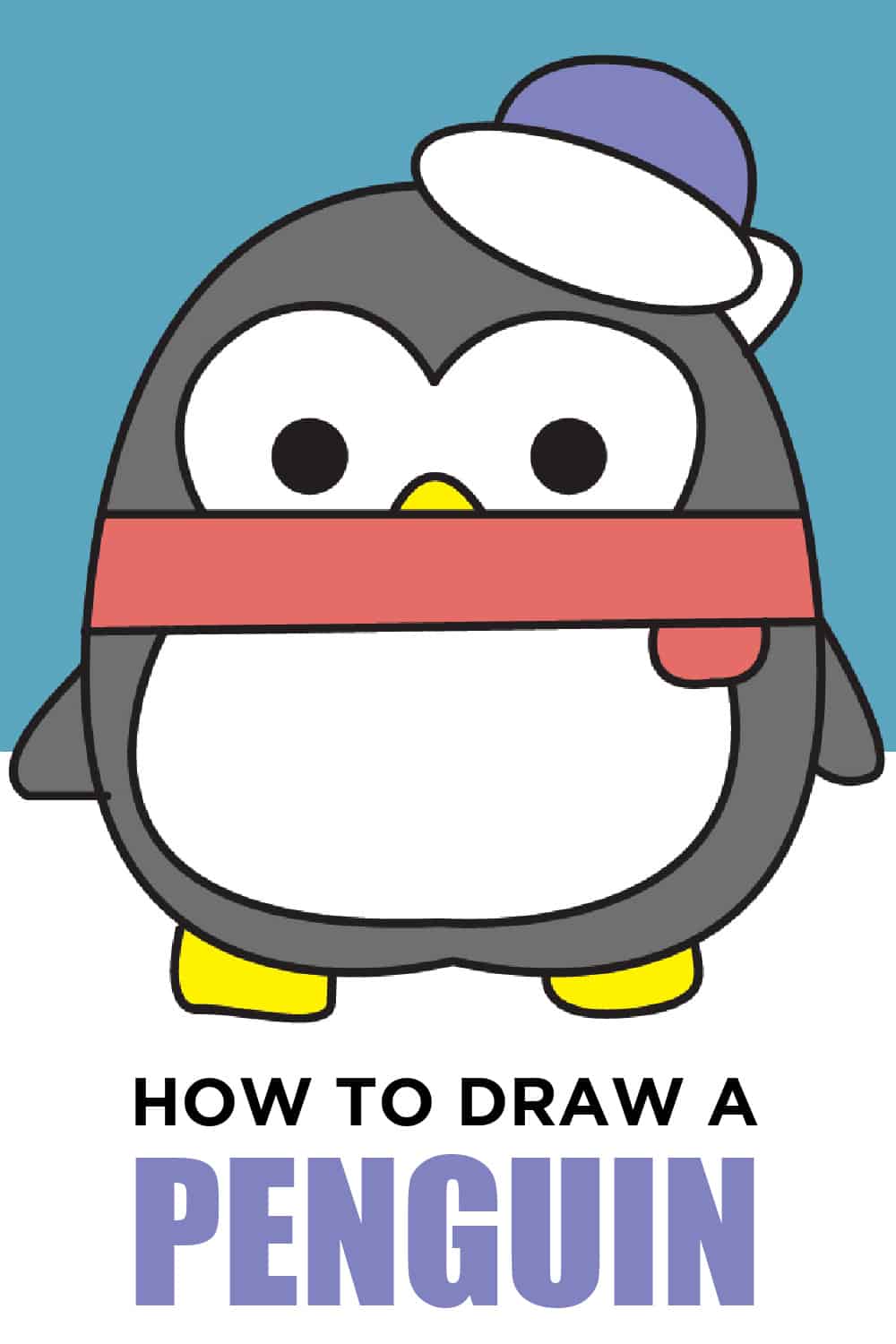 Capture the adorable charm of penguins with our Penguin Drawing, allowing you to create your own icy masterpiece filled with cuteness and creativity.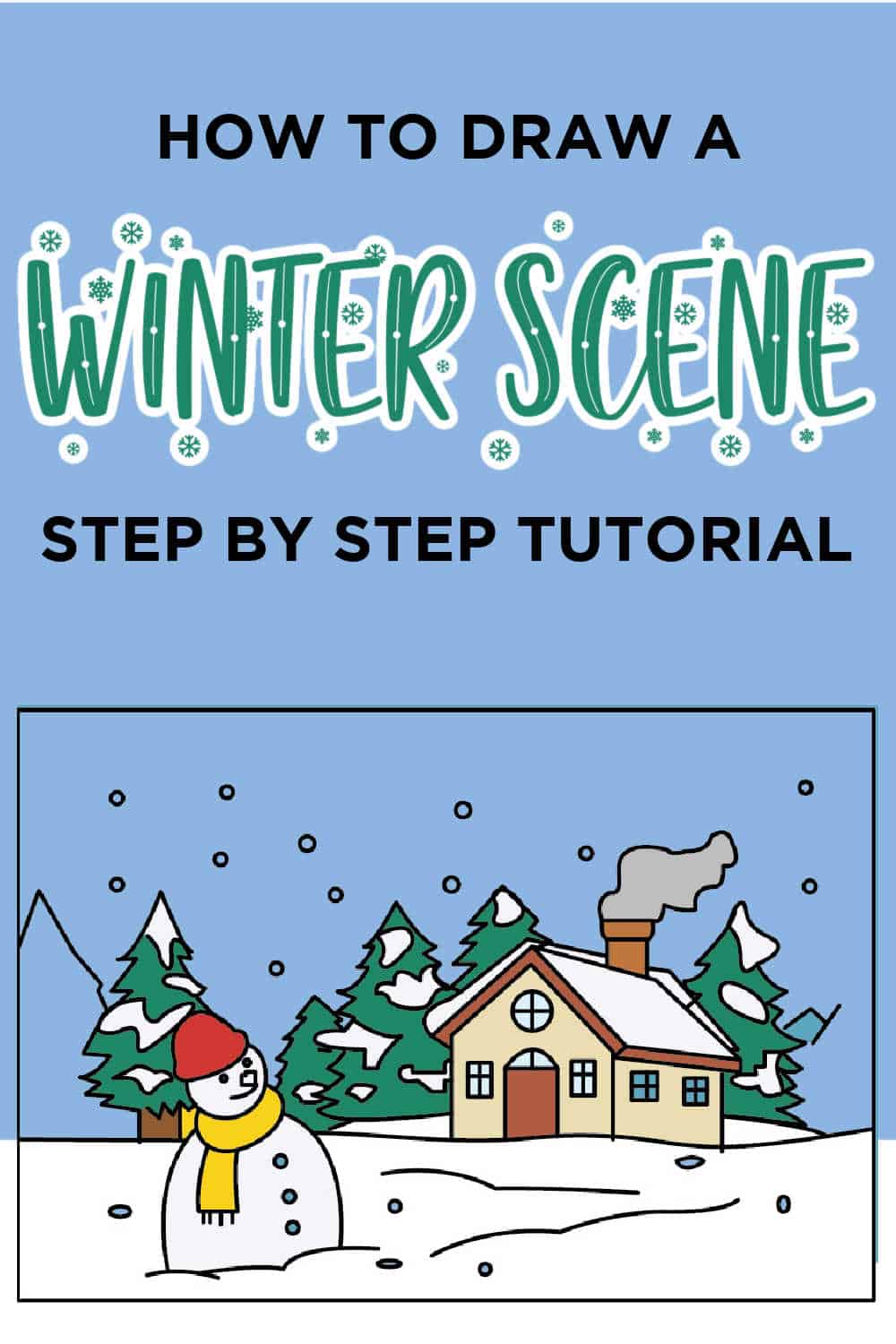 Embrace the serene beauty of winter with our Winter Scene Drawing, where you can illustrate a picturesque snowy landscape and let your artistic talents shine.
Discover the delightful and one-of-a-kind national days in December through our December Coloring Pages, adding your creative flair to celebrate each day!
Walt Disney's Birthday - December 5th
Embark on a magical coloring journey with our Disney Coloring Pages, where you can bring your favorite Disney characters and stories to life with your artistic touch.
Some of the Disney Coloring Pages Include
Visit the Zoo Day - December 27th
Get ready for an exciting adventure on Visit Zoo Day with our Zoo Animal Coloring Pages! Celebrate your trip to the zoo by coloring your favorite animals and reliving the experience through your creative expressions.
We hope you enjoy these December Coloring Pages throughout the entire year!
We've highlighted these fun free printable coloring pages in our hundreds of Coloring Pages, Crafts, and Printables full of Crafts, Puzzles, Coloring Pages and More.
CONNECT WITH MADE WITH HAPPY!
Be sure to follow me on social media, so you never miss a post!
Facebook | Twitter | Youtube | Pinterest | Instagram
Looking for crafts to keep your child busy? Sign up for my 5 Ridiculous HAPPY Activities in under 30 minutes for your kids delivered directly to your inbox!
Find and shop my favorite products on my Amazon storefront here!
December Coloring Pages
PIN IT TO YOUR DIY BOARD ON PINTEREST!
FOLLOW MADE WITH HAPPY ON PINTEREST FOR ALL THINGS HAPPY!