These Toy Story 4 Coloring Pages are a great way to bring the movie to life and provide your kids a fun way to interact with their favorite Disney movie.
Looking for a some fun Toy Story 4 Coloring Pages for kids, then we have you covered!
Our family adored Toy Story 4 movie and are excited for any chance we can get to enjoy our favorite Toy Story characters.
We highlighted these Disney Coloring Pages along with some other fun kids craft in our November Crafts for Kids along with our 101+ Easy Craft Ideas for kids.
You also do not want to miss our 101+ Fun Coloring Pages For Kids and 101+ Free Kids Printables full of Crafts & Coloring Pages.
Disney PIxar's Toy Story 4
This is the fourth installment of the beloved animated Toy Story films. This last adventure of Woody and his toy friends is another great one. There is an introduction of a new character Forky, and we see a character we had not seen since Toy Story 2, Bo Peep.
In hopes of not giving away any of the story, we will let you know that it leaves us with all the feels. Perfect for the last of the series.
Toy Story 4 Coloring Sheets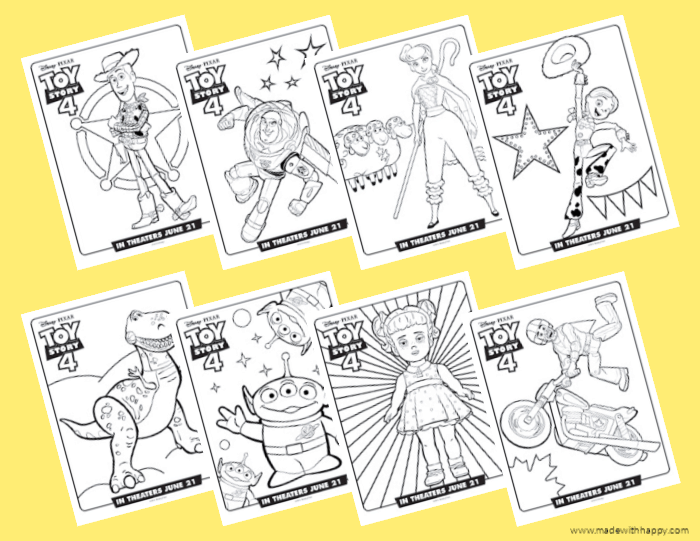 Those that know us know that all things Disney make us all kinds of HAPPY, so we are excited to bring you these fun Disney coloring pages for Toy Story 4.
The happy characters included in our Toy Story 4 coloring pages include: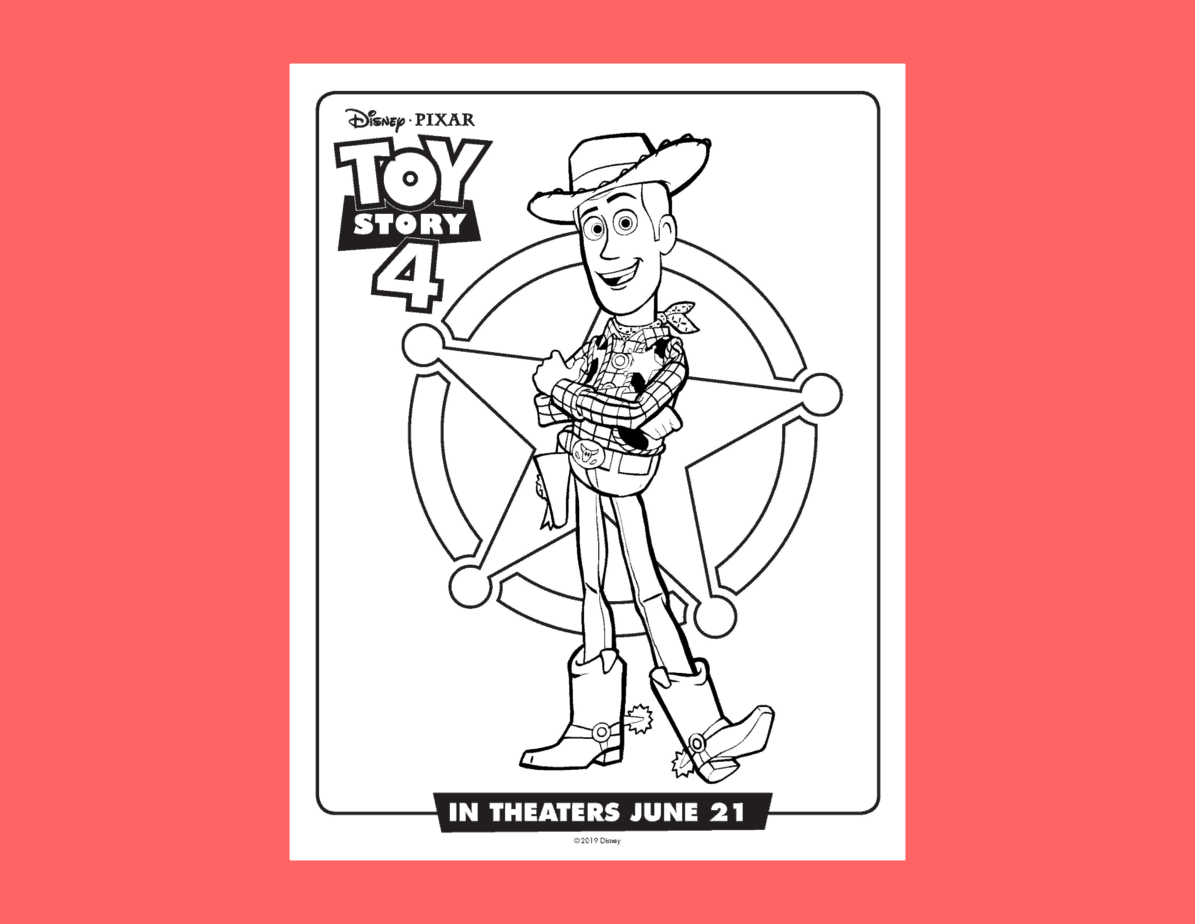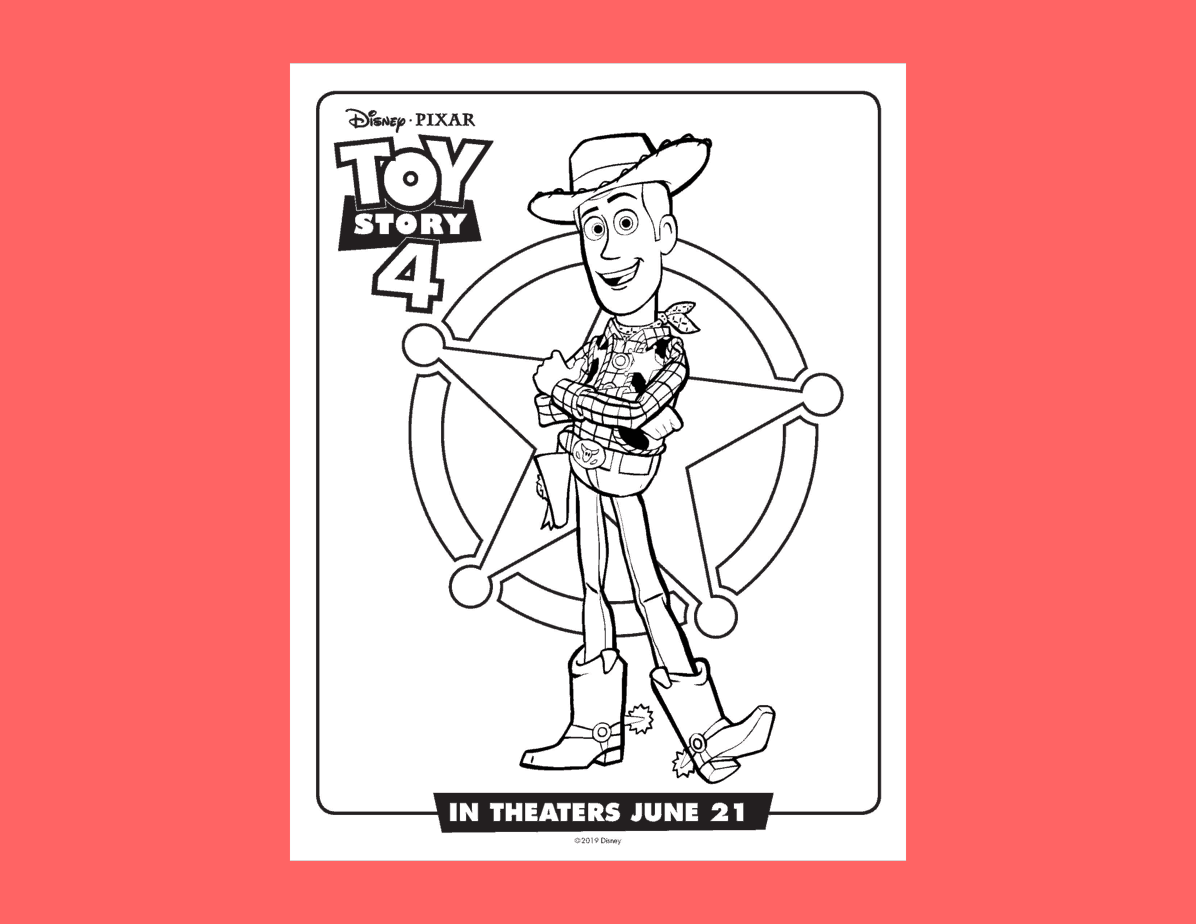 Our favorite toy cowboy, Woody. Our favorite Woody quote.
Reach for the stars.
Little Bo Peep. Our favorite Bo Peep quote.
I lead - you follow!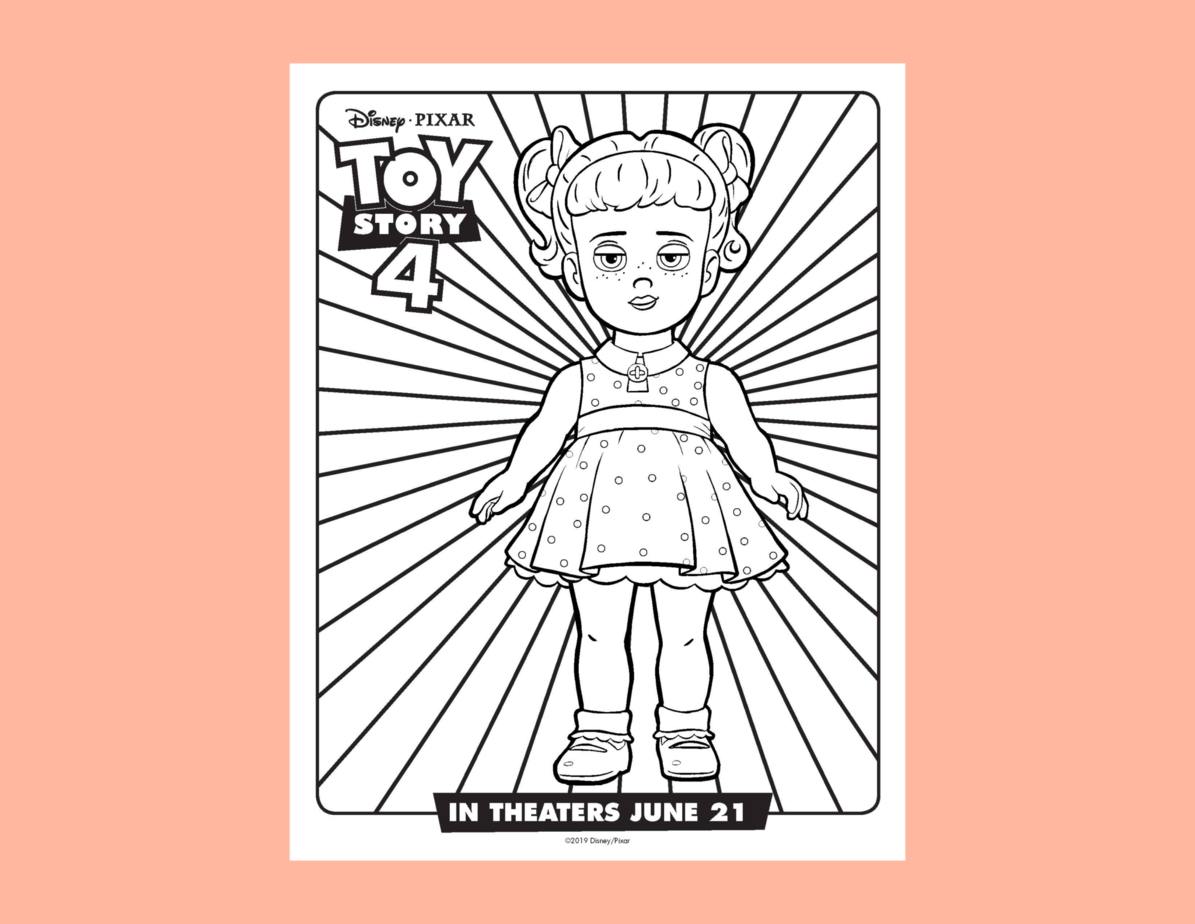 Gabby Gabby. Our favorite quote from Gabby Gabby.
Being there for a child is the most noble thing a toy can do.
Everyone's favorite space ranger, Buzz Lightyear. Our favorite Buzz quote.
To infinity and beyond
Toy Story Coloring Pages
Our favorite prehistoric toy, Rex. My favorite Rex quote...
You just need to believe in yourself.
Jessie, our rootin tootin feel good character. My favorite Jessie quote...
"Carry yourself with grit and grace. Find your own trail, and follow it with faith and courage. And always saddle your own horse."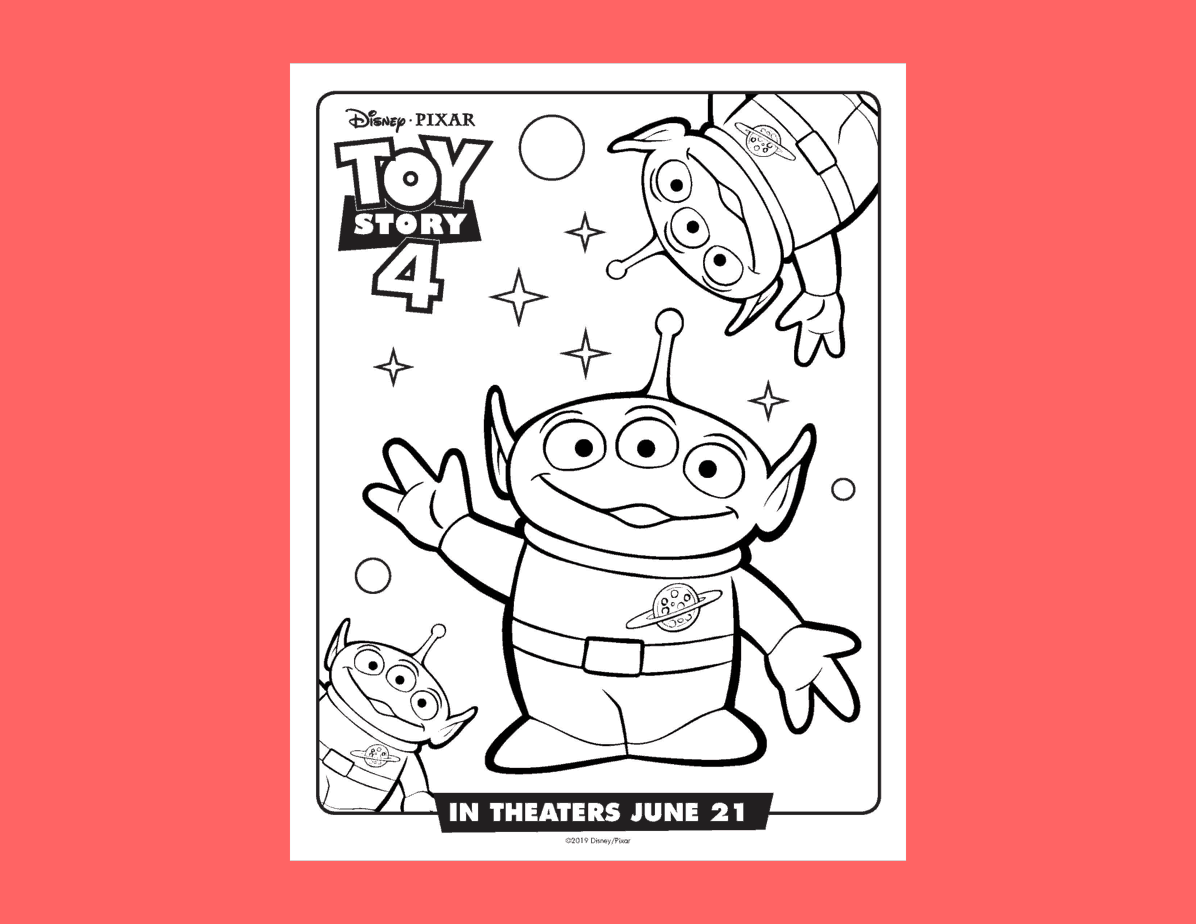 Little Green Men.
Ducky and Bunny. Our favorite quote from them.
To infinite and my foot
Duke Kaboom. Our favorite line from Duke Kaboom.
No jump is too high.
The Toy Story characters are some of our all-time favorites. We are going to miss hearing about any new adventures with Woody and their friends.
Thank you Disney Pixar for bringing us such lovable characters!
Now with it's just a matter of printing out the coloring pages and finding your favorite markers and starting your coloring fun.
Grab your Free Printable Toy Story 4 Coloring Pages Here
We hope you and yours enjoy these free printable coloring pages as much as we do!
Being there for a child is the most noble thing a toy can do.
Other Disney Movie Printables You Might Enjoy!
CONNECT WITH MADE WITH HAPPY!
Be sure to follow me on social media, so you never miss a post!
Facebook | Twitter | Youtube
Pinterest | Instagram
Looking for crafts to keep your child busy? Sign up for my 5 Ridiculous HAPPY Activities in under 30 minutes for your kids delivered direct to your inbox!
Find and shop my favorite products in my Amazon storefront here!
TOY STORY 4 COLORING PAGES
PIN IT TO YOUR CRAFT BOARD ON PINTEREST!
FOLLOW MADEWITHHAPPY ON PINTEREST FOR ALL THINGS HAPPY!