Does the thought of piling all the kids in the car and hitting the road start to make your feel anxious? This is what brought about the invention of Road Trip Bingo!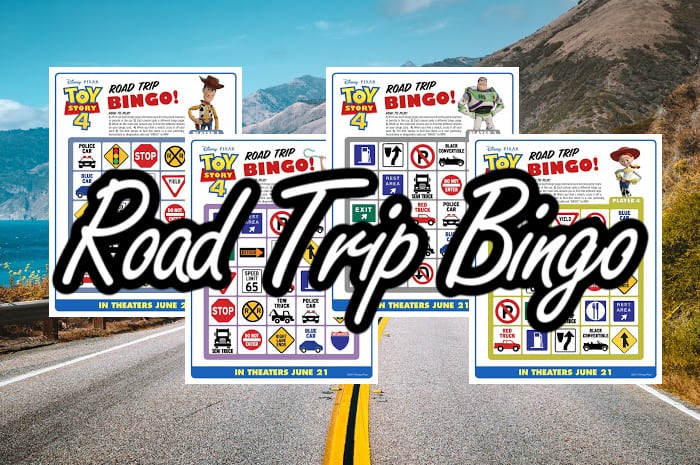 These road trip bingo cards are great for a long drive and are the perfect way to pass the time. Just make certain that you print out enough game boards for everyone in the family and get ready for the friendly competition to start.
You also do not want to miss our 101+ Printable Coloring Pages For Kids and 101+ Printables For Kids full of Crafts and Coloring Pages.
Road Trip Bingo
The best part about these road trip bingo printables is that they are designed for all ages to join in on the fun. Packed full of road signs, these game boards don't require any reading at all. This means that even the early learners in your family can join in on the bingo fun.
How to play road trip bingo as a family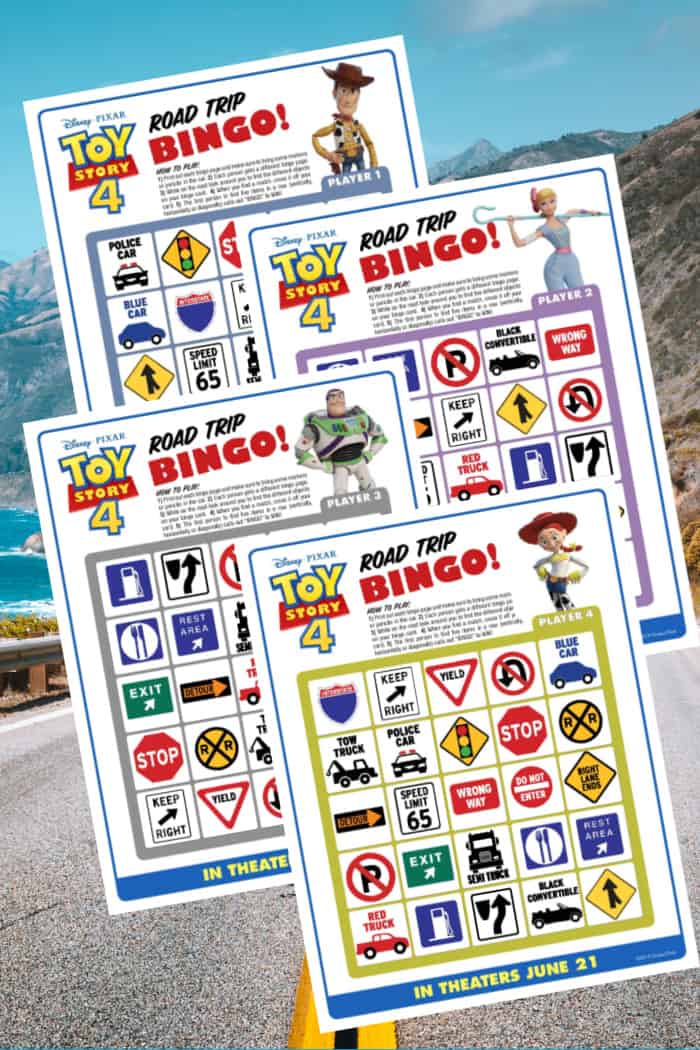 The best part about plating this road trip bingo game is that it's really just quite simple to do.
We all know driving for large amounts of time is not the most fun thing in the world. Having something to pass the time will help.
Having road trip activities that everyone can play is key. Print off this game, and hit the ground running as soon as you pull out of the driveway.
Make certain to set the ground rules before you get started and grab a few simple prizes from the dollar store before you leave.
I always like to have a pack of gum or something as a fun treat for the winner. It's always good to have a prize for the person who can shout BINGO first!
Even when someone shouts bingo and might win the game, you can always start over. Just have everyone clear off their bingo cards and get ready to play it all over again.
If you are going on a really long road trip, there's a good chance that you're going to have plenty of time to play this Road Trip Bingo several times as you're trucking down the road.
What are some fun ways to change up this road trip bingo game?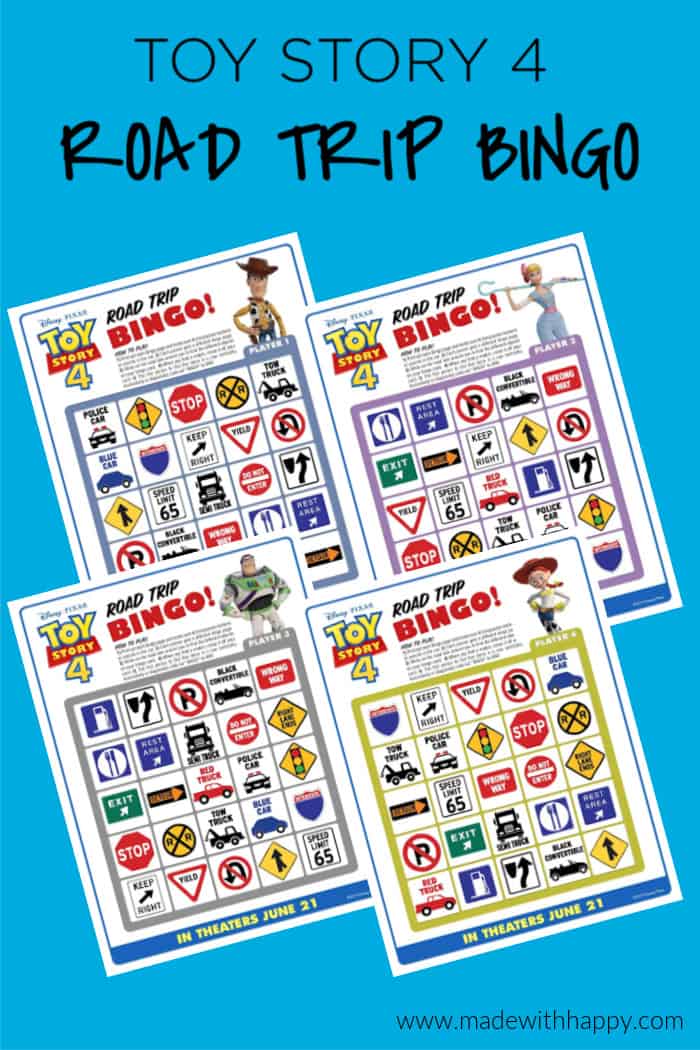 You can always add in a fun variable to this bingo game as well.
Make it a bit more challenging that once someone gets a bingo, they also have to find a slug bug (VW beetle car) or a bright red convertible as well. (anything like that is perfect!)
This adds another layer to the game. Once everyone has been playing for a while and is a simple way to keep it fresh.
If you're looking for a simple road trip bingo game, this is the one for you! Everyone in the family is going to have an absolute blast with this one!
Grab Your Printable Bingo Cards
Other Travel Printables You Might Enjoy
CONNECT WITH MADE WITH HAPPY!
Be sure to follow me on social media, so you never miss a post!
Facebook | Twitter | Youtube | Pinterest | Instagram
Looking for crafts to keep your child busy? Sign up for my 5 Ridiculous HAPPY Activities in under 30 minutes for your kids delivered directly to your inbox!
Find and shop my favorite products on my Amazon storefront here!
ROAD TRIP BINGO
PIN IT TO YOUR FAVORITE BOARD ON PINTEREST!
FOLLOW MADEWITHHAPPY ON PINTEREST FOR ALL THINGS HAPPY!