Celebrate the Summer months with these easy Summer crafts for kids. Lots of easy craft projects, summer activities, and Summer art for kids.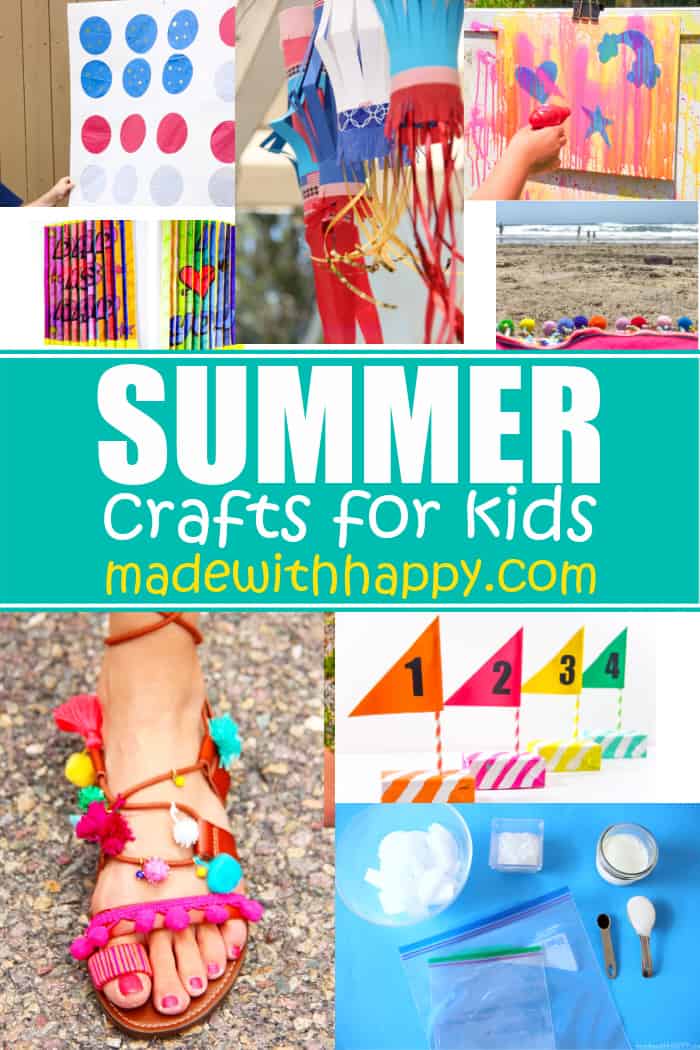 The kids will love all these easy Summer crafts for kids.
Summer is here and it's time to load up on all kinds of arts and crafts and ideas for the kids to enjoy all the fun that Summer has to offer. Hot Summer days are the perfect time to bust out the ice cream cones and try some easy crafts.
We are all about making Summer crafts and activities for kids easy. We want to make sure that they only take 30 minutes or less and that when it comes to craft supplies, they are utilizing items you already have at home.
If you enjoy Summer craft ideas like these ones, make sure to check out last month's June Crafts For Kids along with our 101+ Easy Craft Ideas for kids.
You also do not want to miss our 101+ Printable Coloring Pages For Kids and 101+ Printables For Kids full of Crafts and Coloring Pages. Also if you're into purchasing your crafts, don't miss our Crafting Kits For Kids.
Summer Crafts For Kids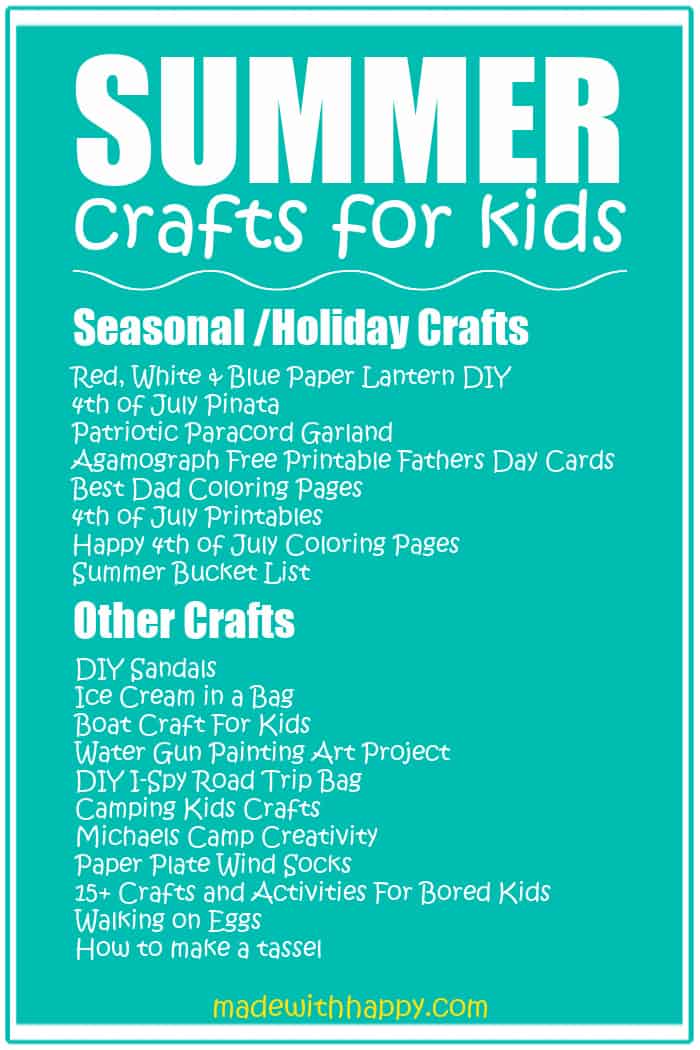 Download Free Printable Checklist For Summer Crafts
For those that like a printable version, then we have you covered. Enter your name and email below and it will take you straight to the pdf for free.
*For Personal Use Only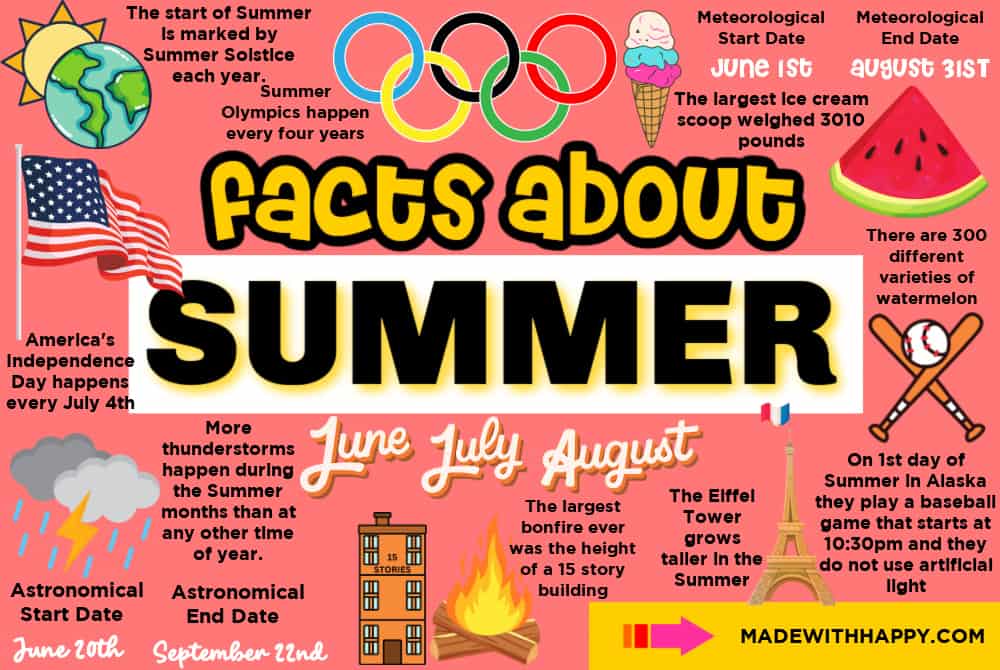 Discover fascinating Facts About Summer in our exciting post! Learn about the reasons behind the warm weather, longer days, and the perfect conditions for outdoor Summer Crafts. From beach adventures to seasonal fruits, dive into the wonderful world of summer and get inspired for creative projects that celebrate this sunny season!
Crafts For Summer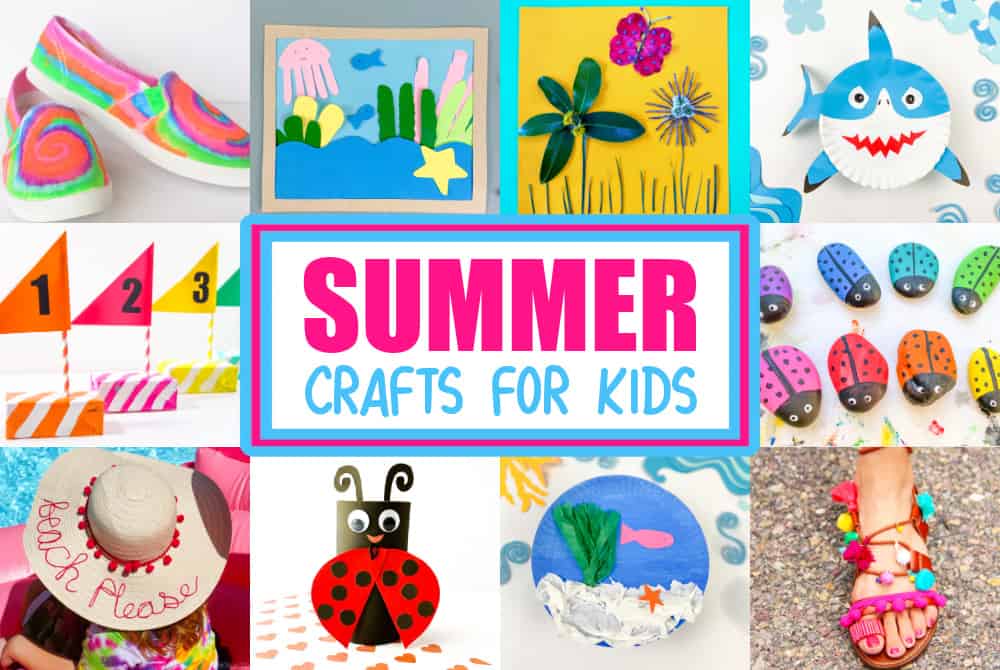 Here are some easy Summer themed crafts that kids of all ages will enjoy. Fun Summer activit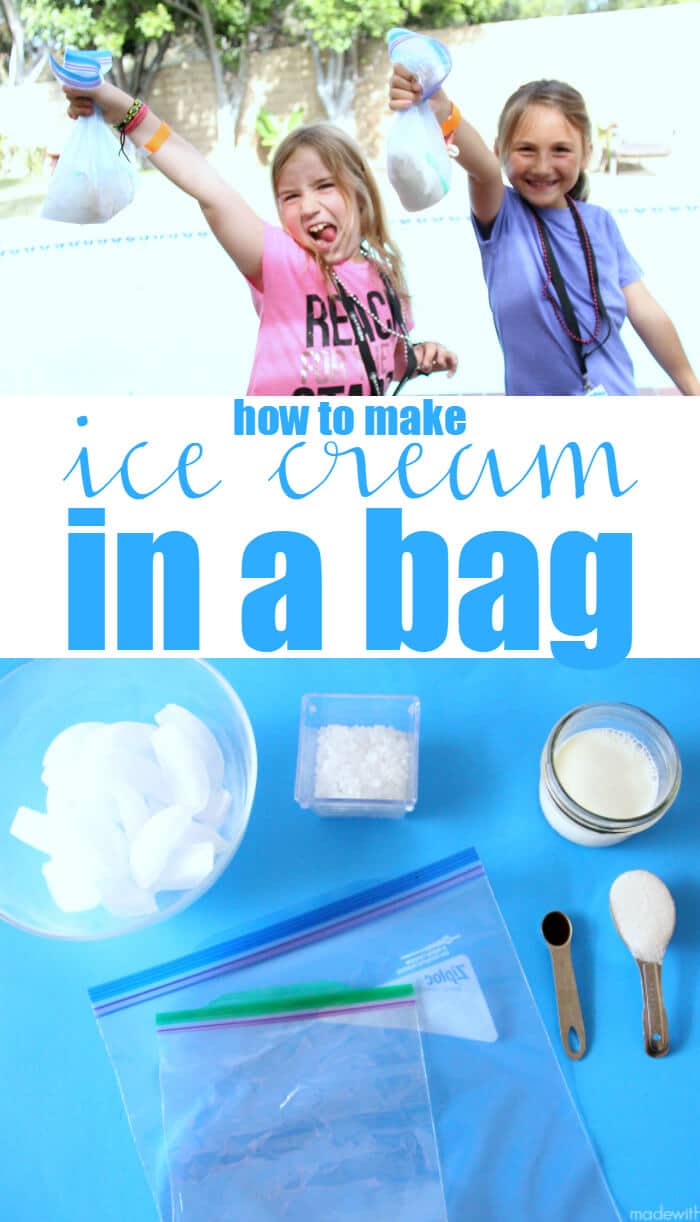 As part of our collection of easy summer crafts for kids, we bring you the delightful and delicious activity of making Ice Cream in a Bag. This simple and interactive project allows children to cool off while learning about the science of freezing and experimenting with various flavors to create their own tasty frozen treats.
These DIY Sandals are a fun project for Sring and Summer to add some HAPPY to your simple sandals. They are great for both kids and adults.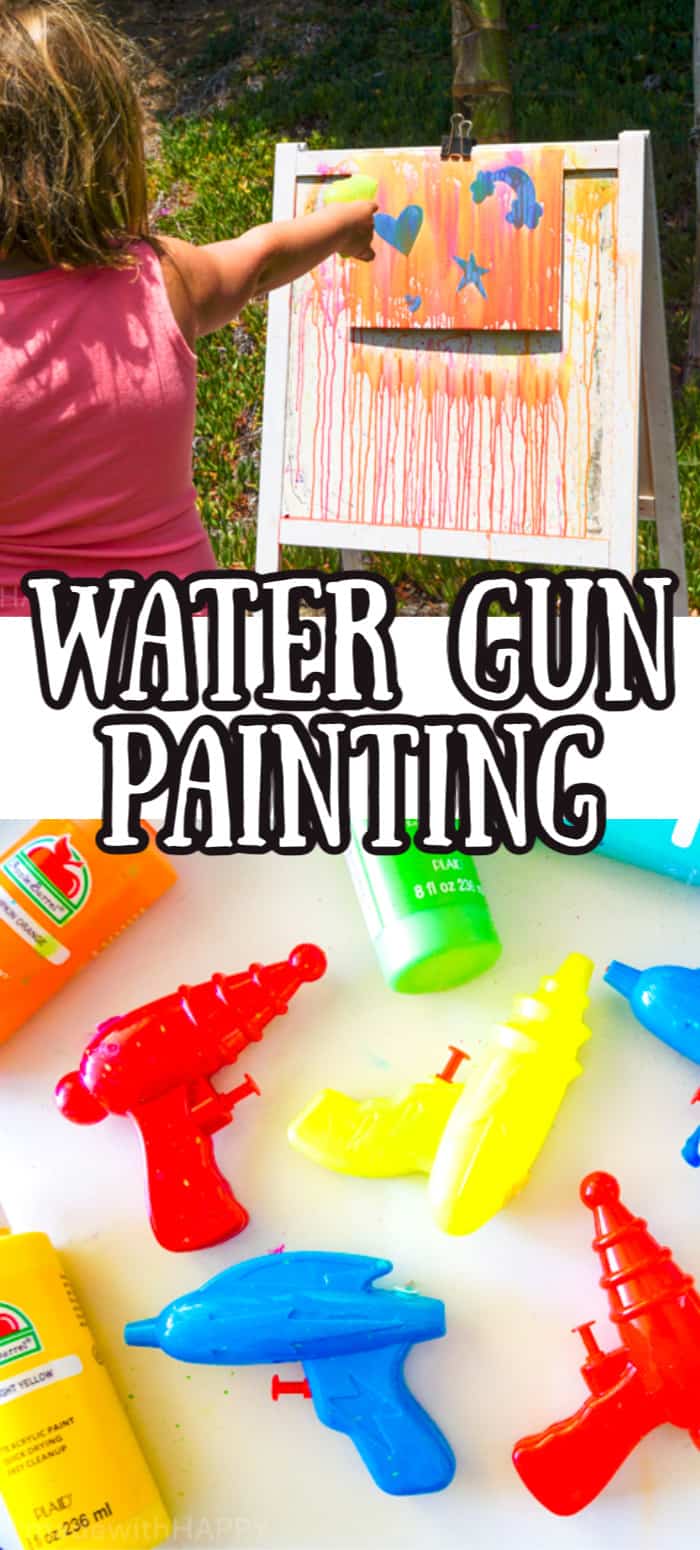 Looking for Summer activities for the kids? The kids LOVE water gun painting art projects throughout the Summer. It's the perfect summer craft getting kids outside in an easy way to add some fun to a canvas in a creative way.
Looking for what to do when your kids are bored, for kids, then we have you covered. We have fun crafts to do when you bored kids!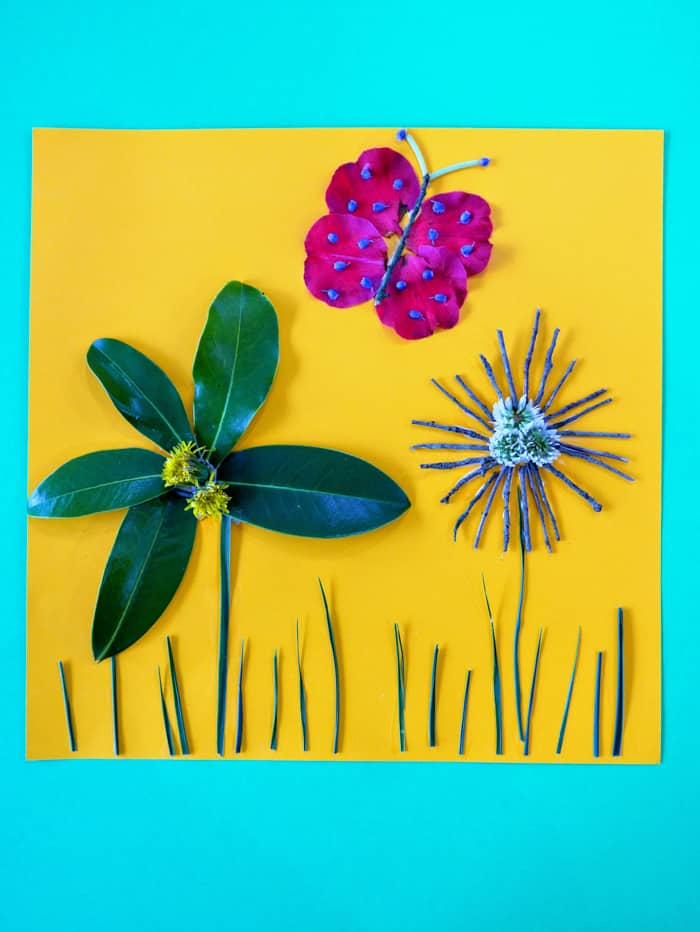 Turn all the treasures from your nature walk into a beautiful Nature Art for Kids project.
Take summer crafting to the next level with the trendy and vibrant activity of tie-dyeing shoes. Let kids express their unique style by transforming plain white shoes into colorful masterpieces, making tie-dye shoes a fun and fashionable project that will surely stand out during the sunny season.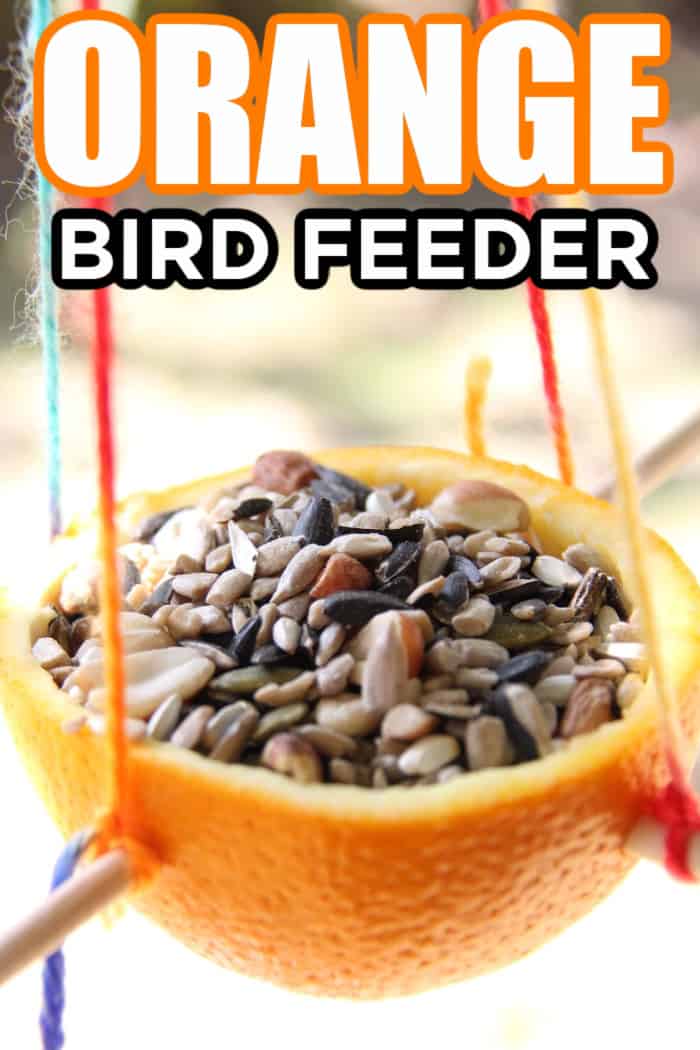 This is a fun craft for the kids to make throughout the Summer. After enjoying a delicious orange, turn it into a sweet bird feeder.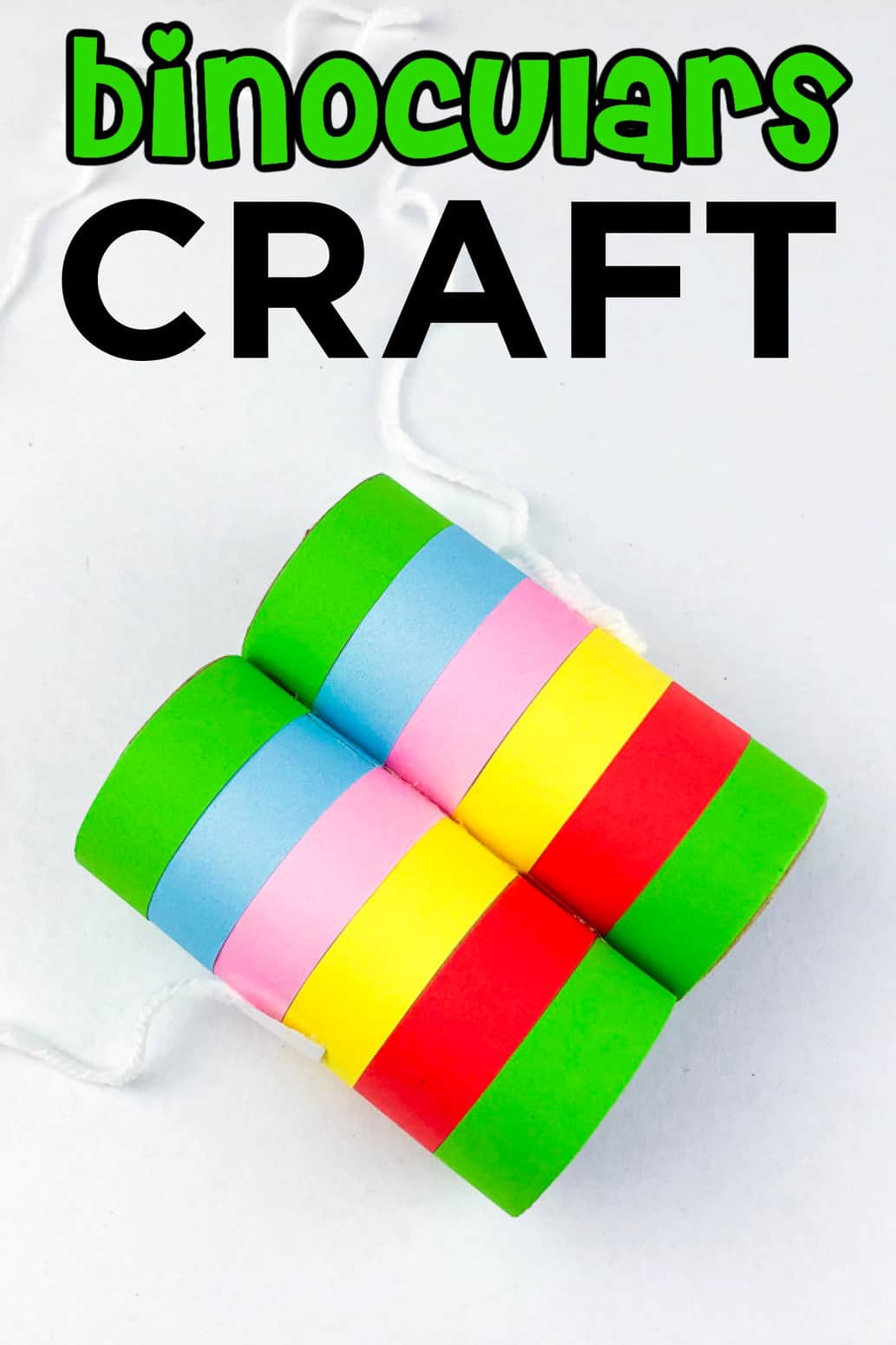 Transform toilet paper rolls into exciting binoculars for summer adventures with our easy and eco-friendly craft idea!
Paper Bracelets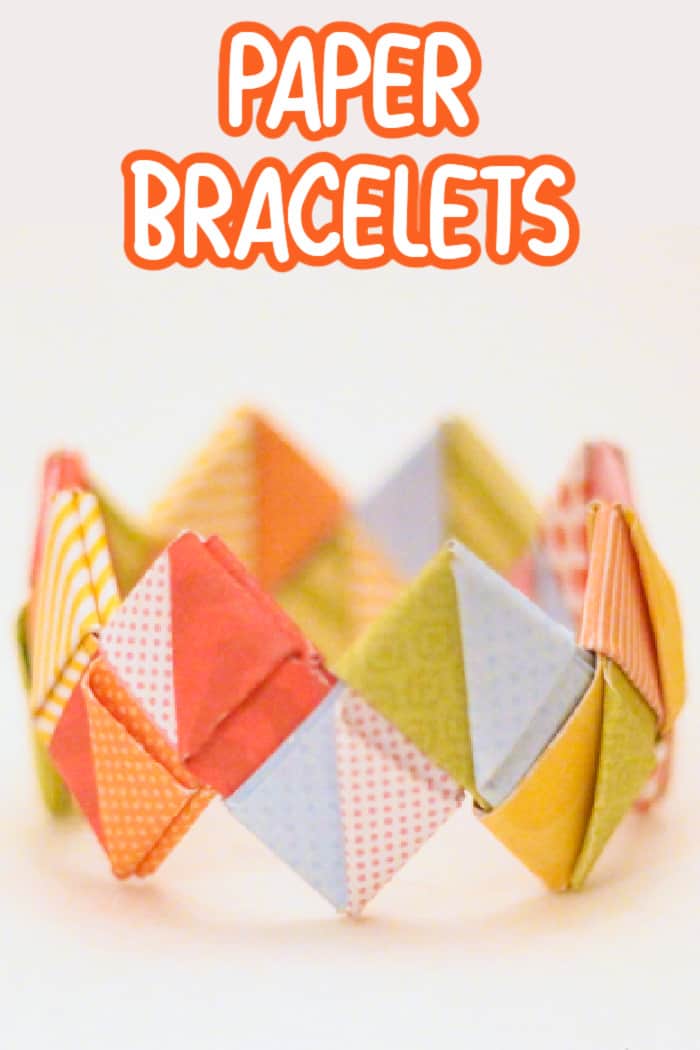 Looking for something to keep those little hands busy this Summer? This tutorial is fun and easy to make.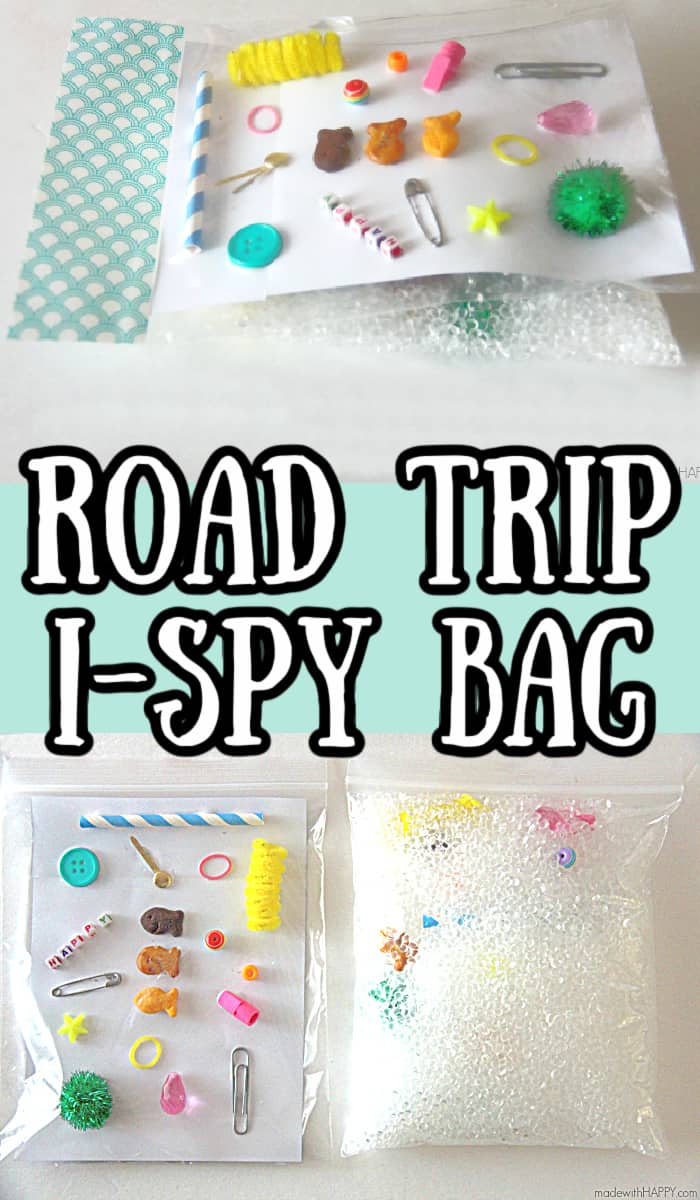 DIY I-Spy Bag – It's an i-spy bottle (in a bag) for your next road trip. Fun Road trip Activities for kids | Kids Summer Activities.
This is a great craft for your tween girls. They can add their own words or make it just as cute as our sweet Summer hat.
Turn those Summer sneakers into a one of a kind flamingo shoes. Shoe crafts are so much fun during Summer!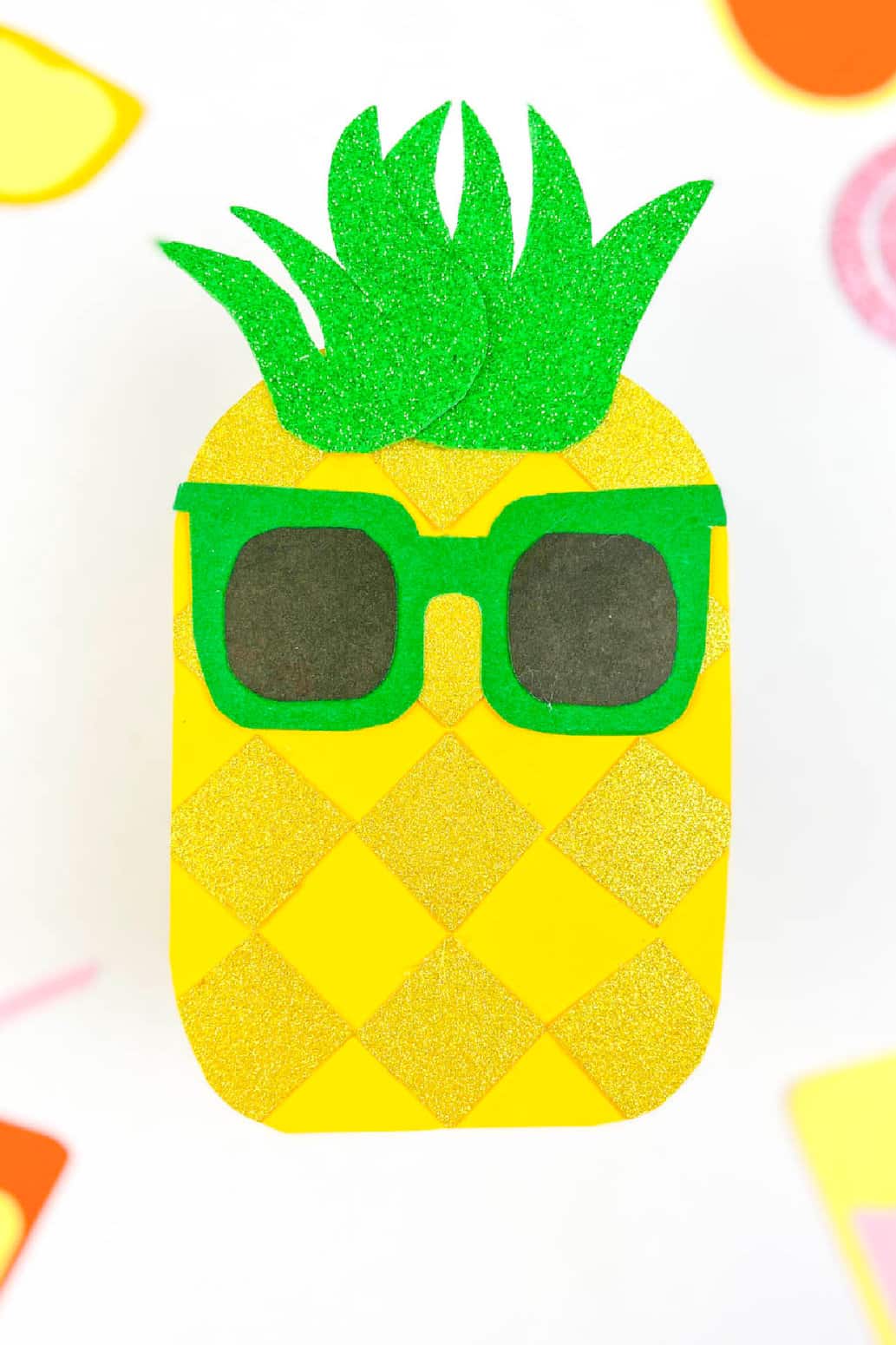 In our Summer Crafts For Kids, don't miss out on the fun Paper Pineapple Craft, bringing a taste of tropical creativity to your children's summer days!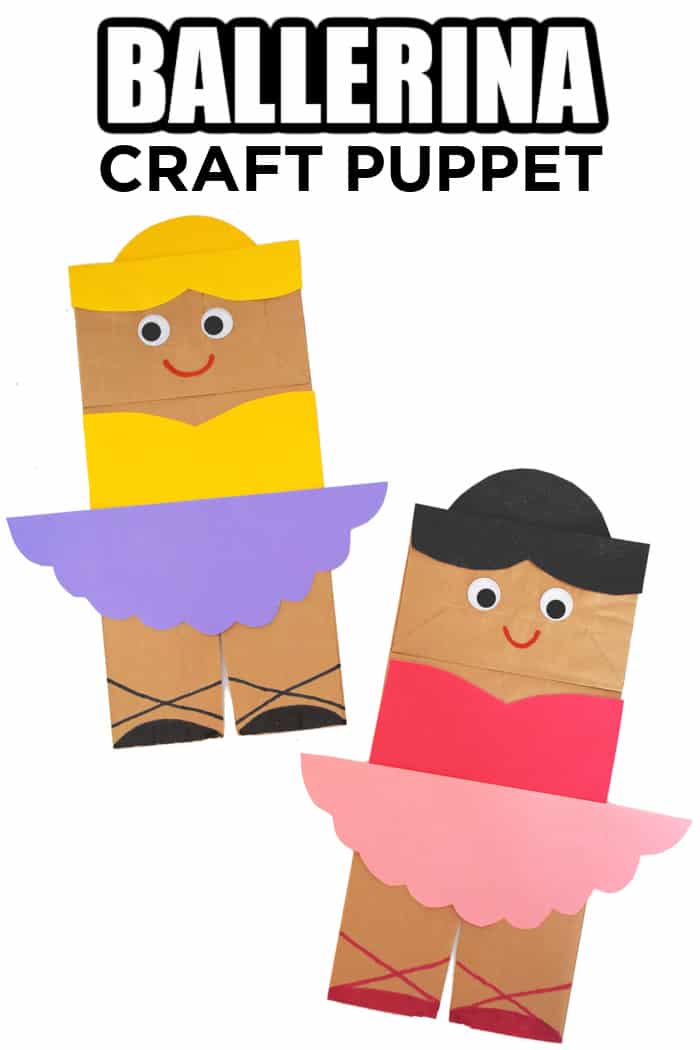 It is all kinds of fun turning those brown paper bags into a fun and fabulous ballerina craft puppet.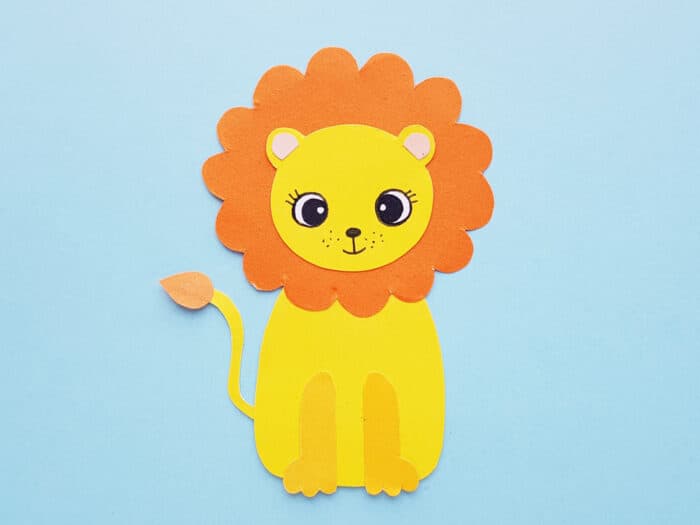 There is something so cute about this king of the jungle. Make this sweet lion craft using our free printable template. P.S. World Lion's Day is August 10!
There are some fun activities to do with your kids this Summer including this fun walking on eggs activity.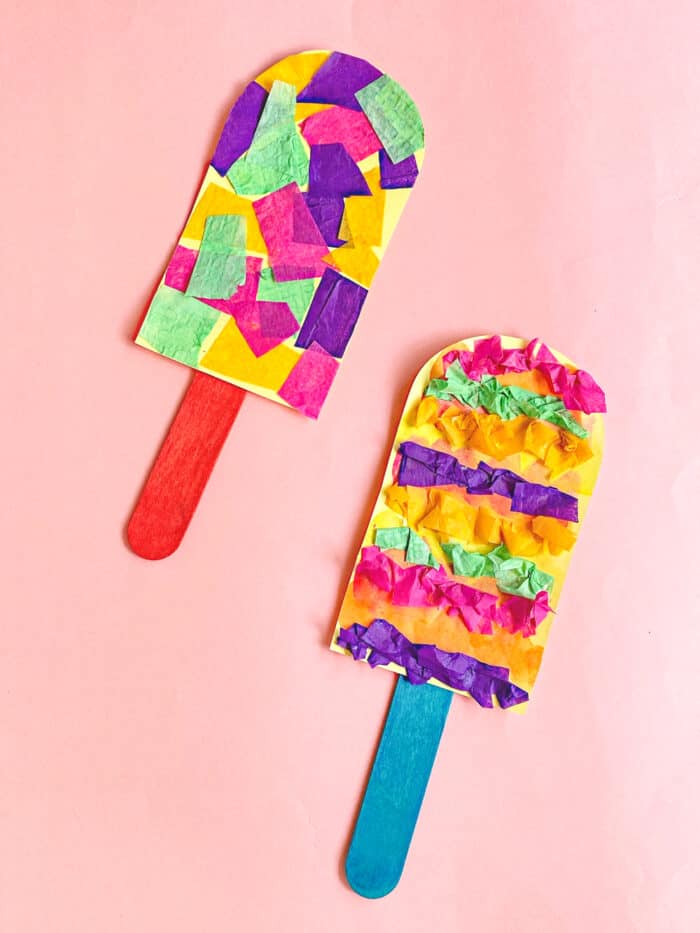 Easy Summer crafts for preschoolers that kids will all love to make all Summer long.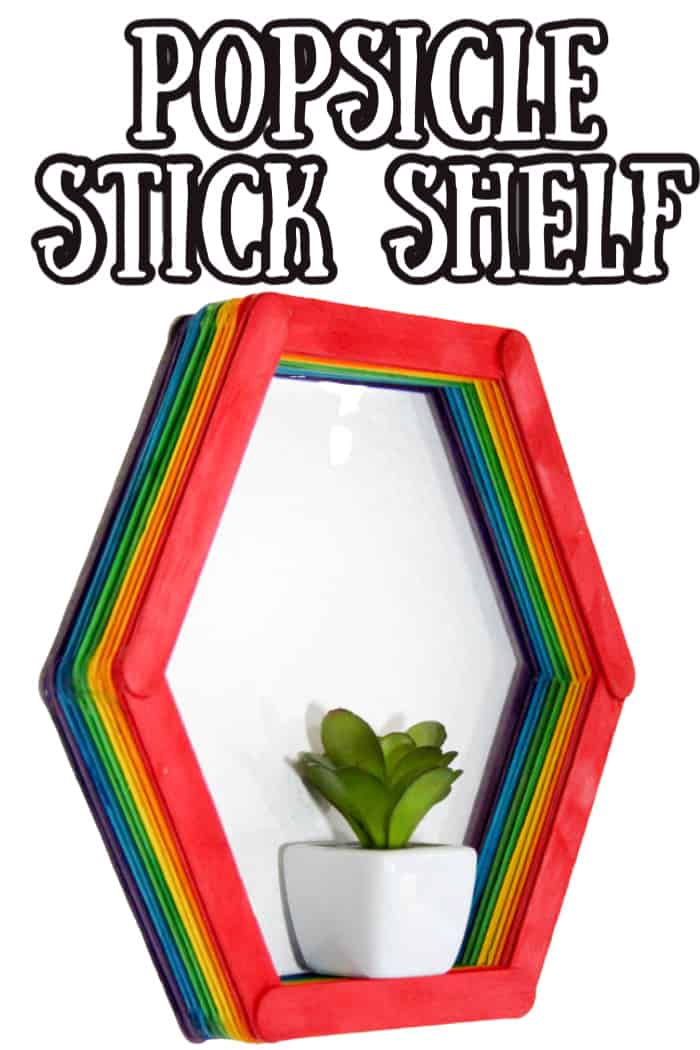 This is such a fun project for the kids to make and hang in their room or treehouse.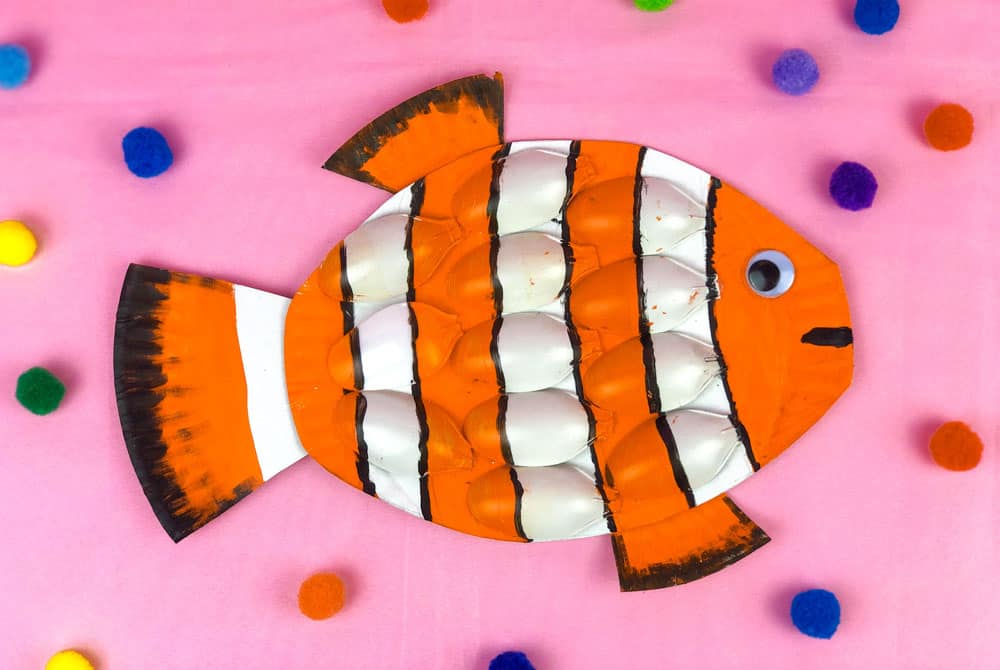 The Paper Plate Fish Craft for Kids is a perfect addition to any easy summer craft session for kids. It requires minimal supplies and is a fun and simple way to create a unique and colorful fish. This craft is perfect for a summer afternoon activity or a rainy day project and is sure to provide hours of entertainment and creativity for kids of all ages.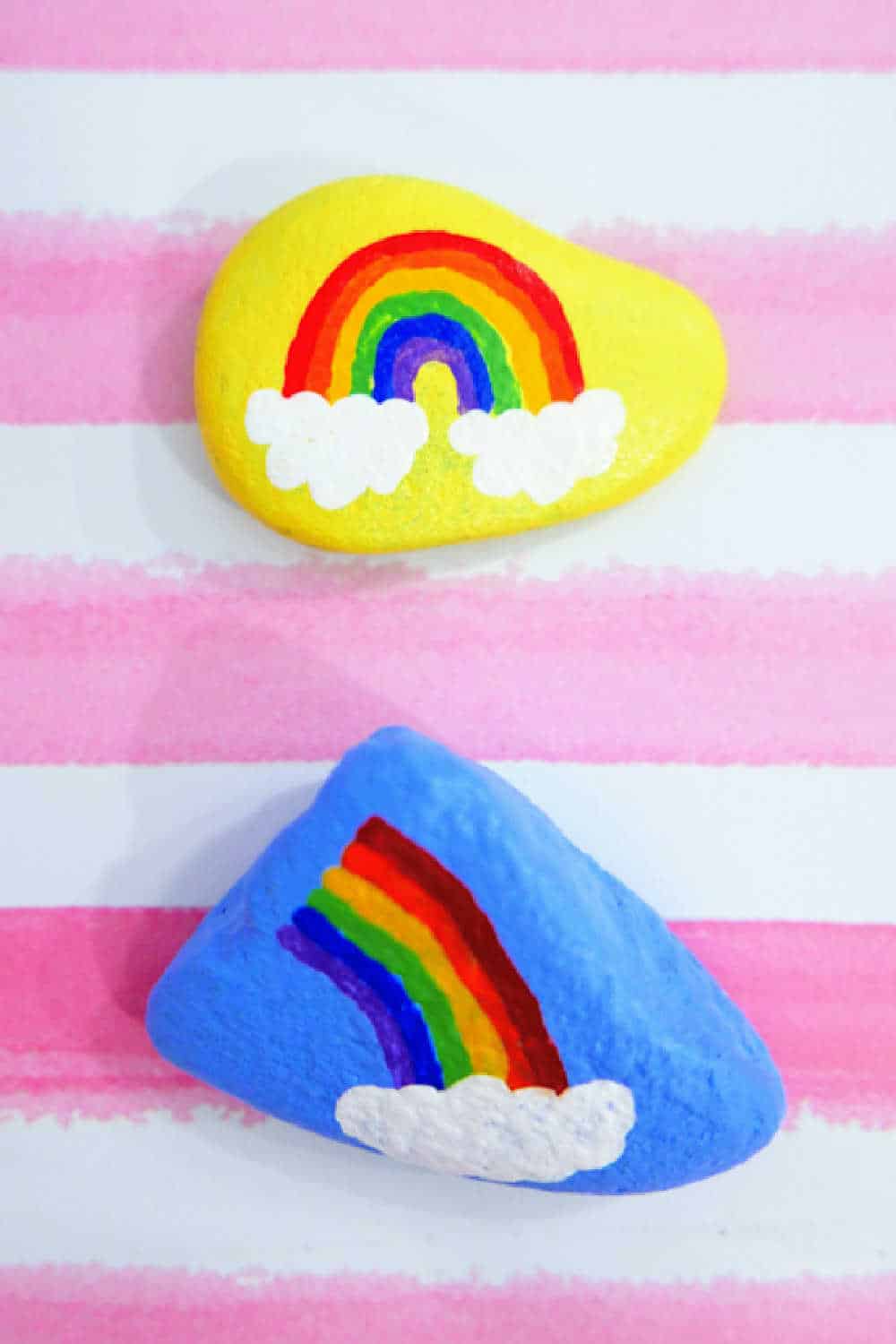 Brighten up summer days with a rainbow painting rock craft that will bring color and joy to any outdoor space. Kids can enjoy the process of painting rocks in vibrant rainbow hues, creating cheerful decorations that add a touch of whimsy to gardens, parks, or even as personalized paperweights.
Make a splash this summer with the paper plate shark craft! Dive into the world of summer crafts and create your own toothy ocean predator using a simple paper plate. It's a fin-tastic activity for kids and adults alike, sure to bring smiles and creative fun to your sunny days.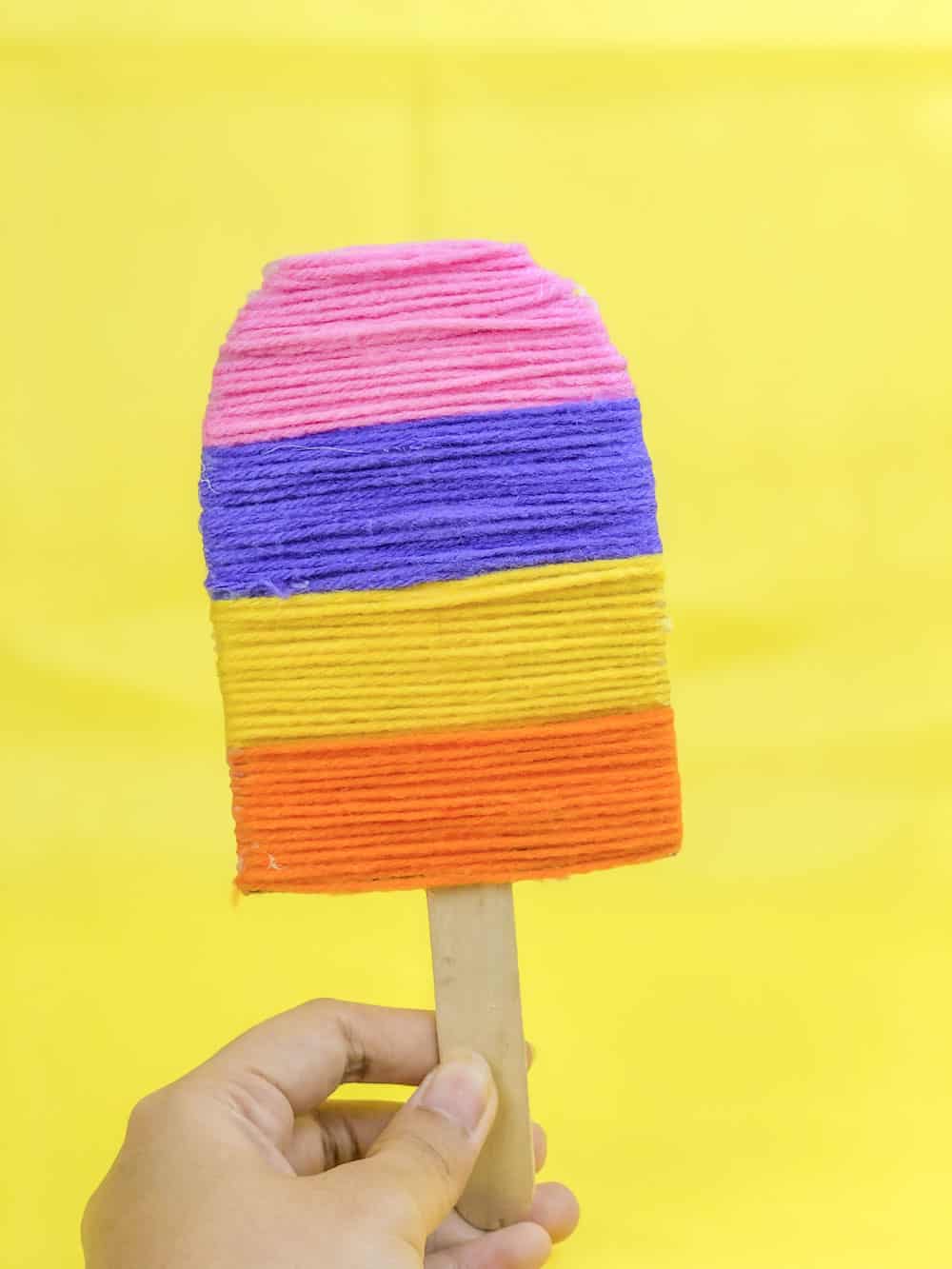 The Yarn Popsicle Craft is a perfect summer activity for kids, allowing them to unleash their creativity while keeping them engaged. With colorful yarn and popsicle sticks, children can create their own vibrant popsicle decorations, adding a touch of summer fun to any space.

Looking to add a touch of tropical fun to your summer crafts? Try making a Paper Plate Flamingo! With just a few supplies like paper plates, paint, and feathers, kids can transform a simple plate into a vibrant flamingo masterpiece, perfect for decorating their space or using it as a playful mask for imaginative play. Let your little ones unleash their creativity and bring a splash of flamingo-inspired joy to your summer crafting adventures!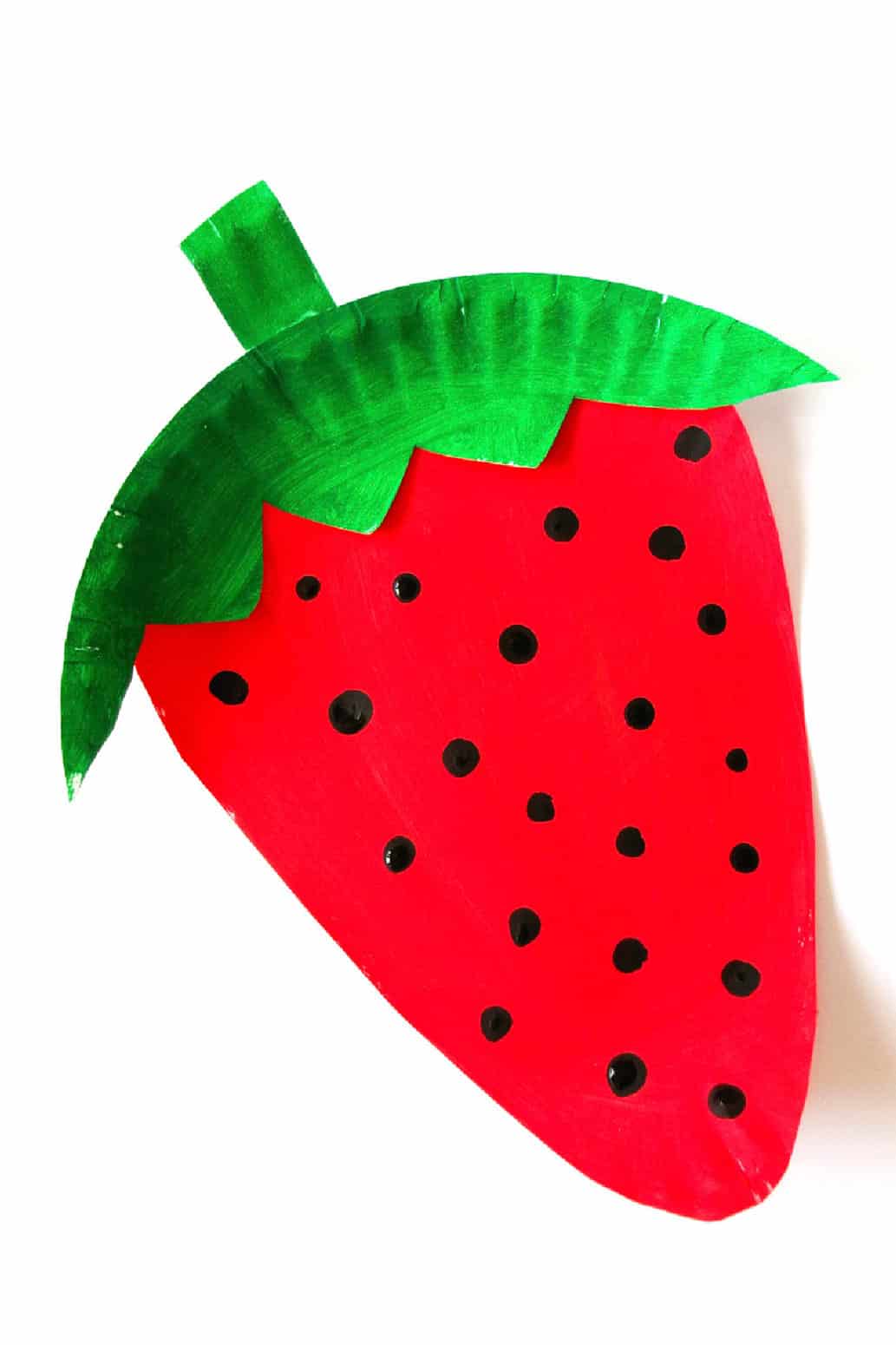 Discover the joy of crafting this summer with a delightful paper plate strawberry project that's perfect for kids and adds a fruity touch to your creative lineup.
Add a pinch of creativity to your summer with an adorable and easy-to-make paper plate crab craft, perfect for keeping kids entertained and embracing the sunny season.
Add a touch of sunshine to your summer crafts with an adorable and easy-to-make sun paper plate craft that will brighten up any room!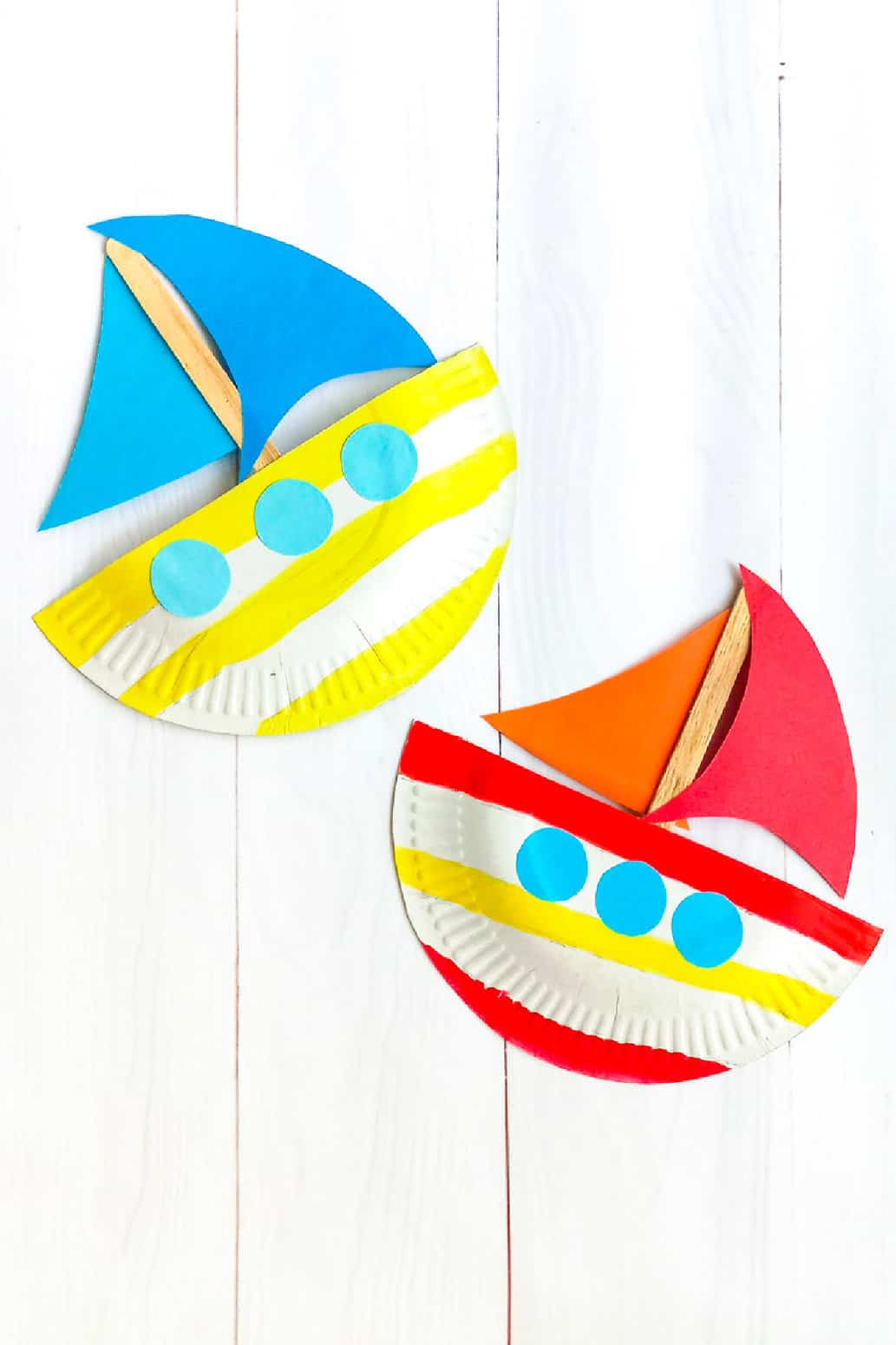 Ahoy, young crafters! Set sail into summer with a delightful Paper Plate Boat Craft for Kids, an exciting addition to our collection of Summer Crafts!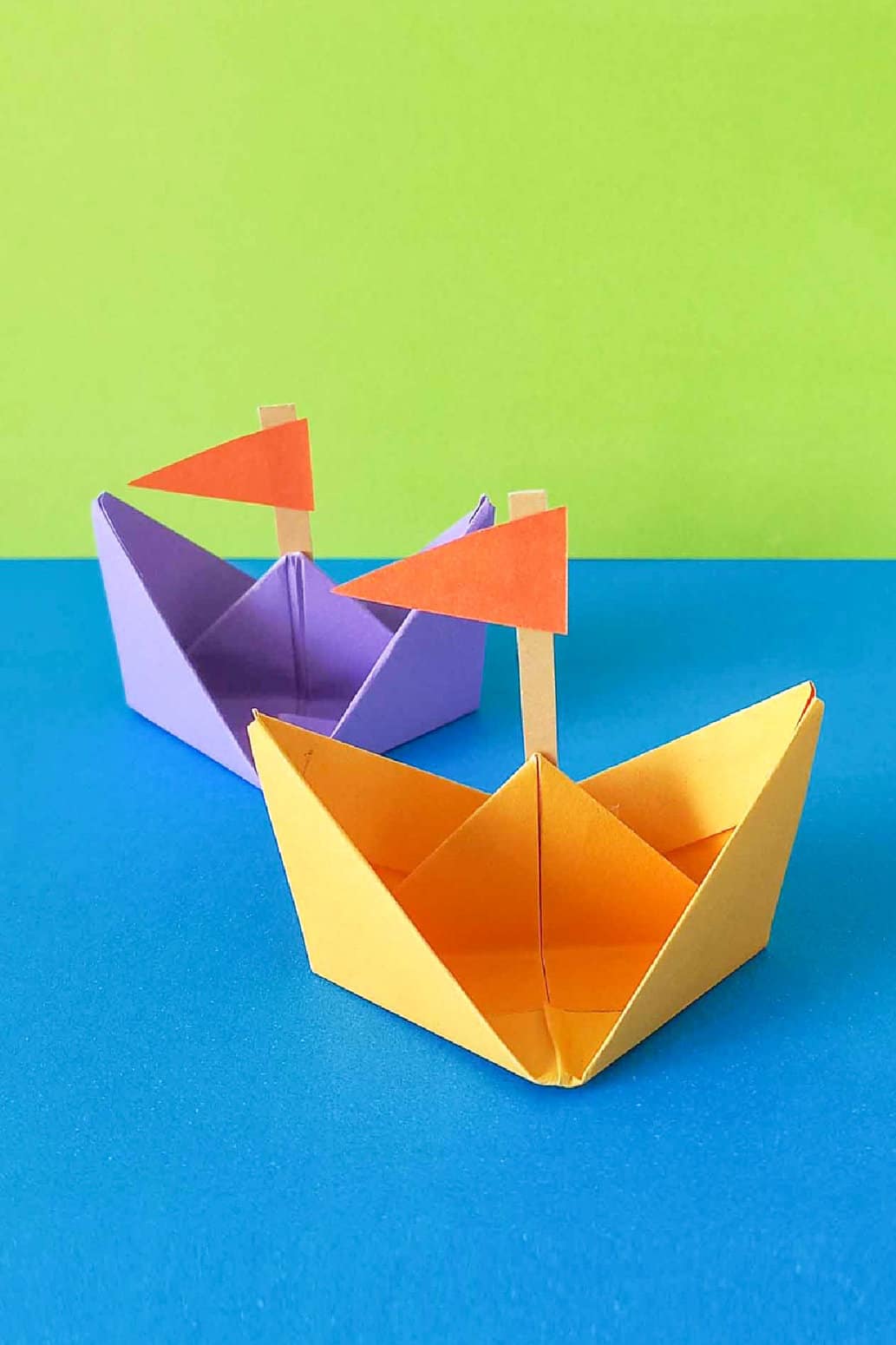 Learn how to create captivating origami boats in our Summer Crafts series, a perfect way to sail into the season with creative fun!
Get ready for a summer filled with creativity and faith as we present Bible Crafts For Kids! Engage young minds with a variety of fun and educational crafts that bring biblical stories to life, making this summer an unforgettable journey of both creativity and spiritual growth.
Graduation Crafts
Celebrate the achievements of graduates with our Graduation Crafts post! Discover fun and creative ideas to make personalized graduation caps, banners, and photo props, adding a special touch to graduation parties and capturing memories of this milestone accomplishment. Get ready to honor graduates in style with these delightful craft projects perfect to kick off the summer season!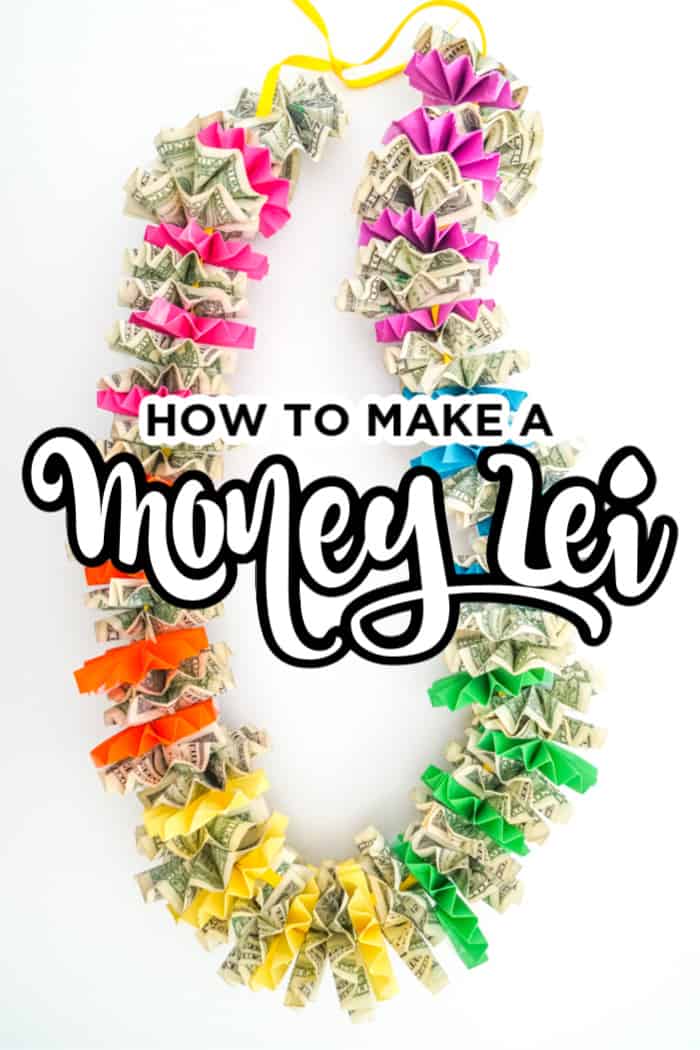 Add a touch of Hawaiian flair to your graduation celebrations with our Graduation Lei post! Learn how to create beautiful and meaningful lei using vibrant flowers, colorful ribbons, and other creative materials, making it a memorable accessory for graduates to wear on their special day. Dive into the world of summer crafts and honor graduates in style with these festive and symbolic creations!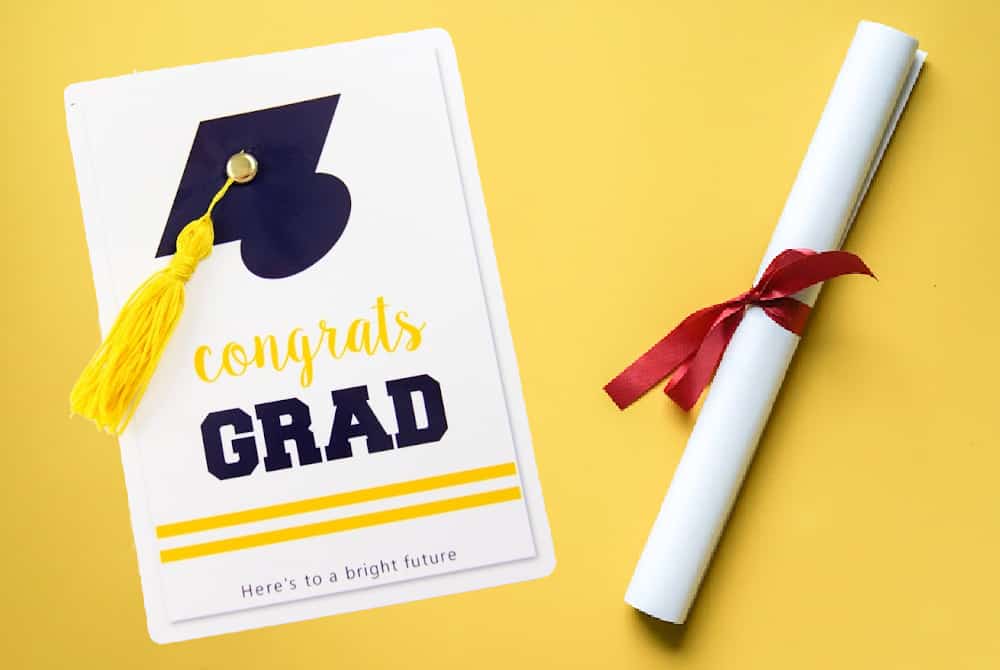 Celebrate the achievements of graduates with our Free Printable Graduation Card with Tassel! This easy and customizable craft project allows you to create a special card to congratulate and honor the graduates in your life, complete with a printable tassel that adds a fun and festive touch. Join in the spirit of easy summer crafts while showcasing your creativity and sending heartfelt congratulations to the graduates!
These fun tassels can be added to all kinds of crafts. They are fun to make for our free printable Graduation card too.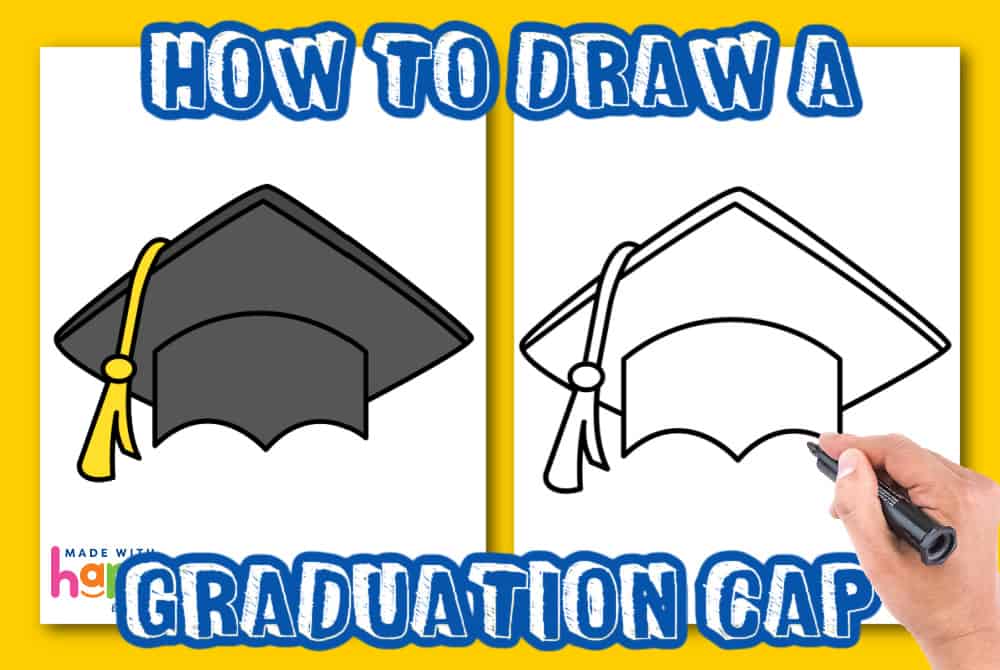 Unlock your artistic skills and learn how to draw a Graduation Cap in our step-by-step tutorial! This fun and simple craft project will guide you through the process of creating a stylish graduation cap drawing, making it a perfect addition to your collection of easy summer crafts and a great way to commemorate the achievements of graduates. Get ready to unleash your creativity and showcase your artistic abilities with this engaging and rewarding activity!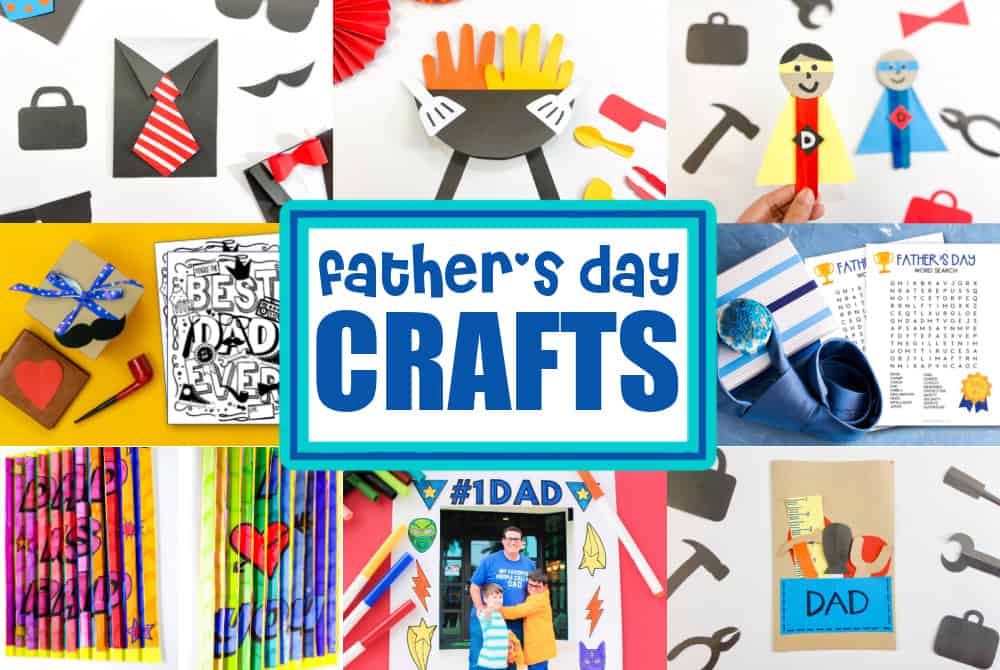 With the start of Summer being in June, we want to make sure we do not forget Father's Day which is also in June. Here are some of the Father's Day crafts and Father's Day gift ideas that are part of our Summer crafts for kids.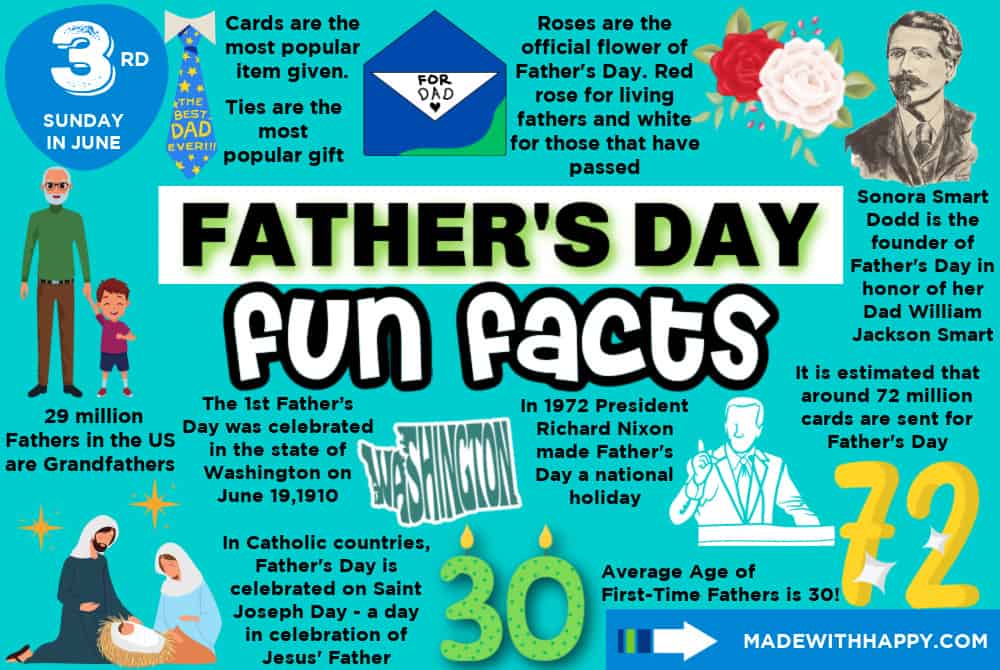 Learn all about Father's Day and the history behind the national holiday.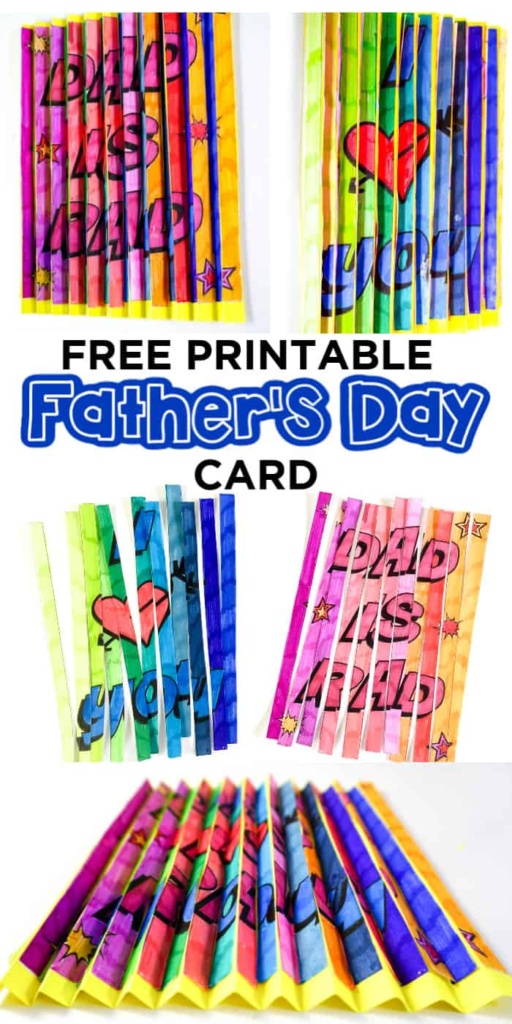 Dad will love your creativity with this super fun Agamograph Free Printable Father's Day Card. Homemade Father's Day cards are the best!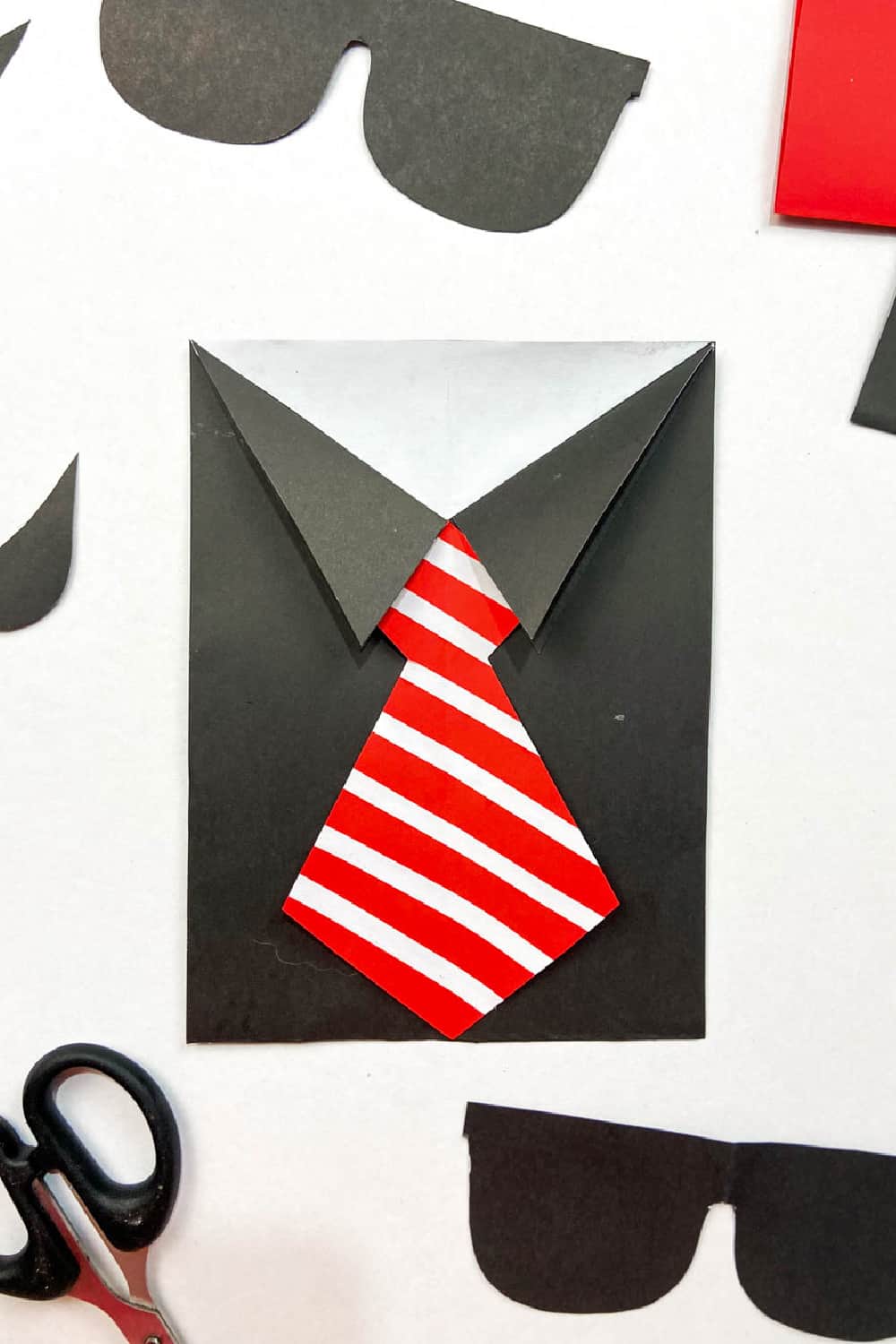 Have some tie craft fun with this sweet Father's Day card.
Celebrate Father's Day with our fun and creative Grill Card Craft! Surprise your dad with a unique and personalized card featuring a grill design. Get crafty and show your love for Dad with this special homemade gift. It's a delightful way to make Father's Day extra memorable and special.
Discover the joy of crafting with our June Craft series! Dive into our article on creating a Paper Father's Day Toolbox Craft, where we guide you through the steps to make a personalized and heartfelt gift for Dad using colorful paper and your imagination.
These fun Best Dad Coloring Pages are great keepsakes for the awesome Dad in your life and are a great way to say HAPPY Father's Day.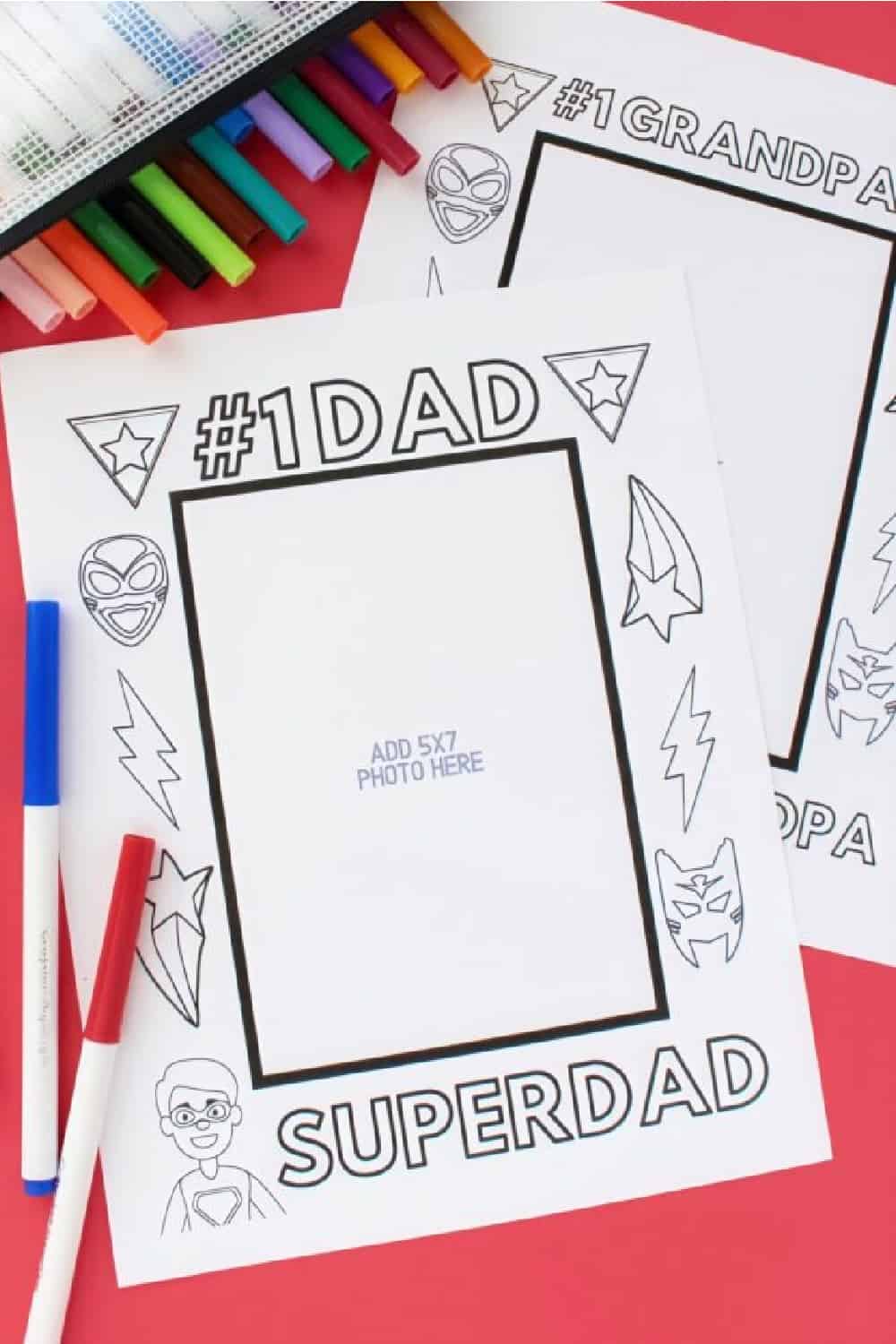 Have some fun with Dad and Grandpa with these printable picture frames.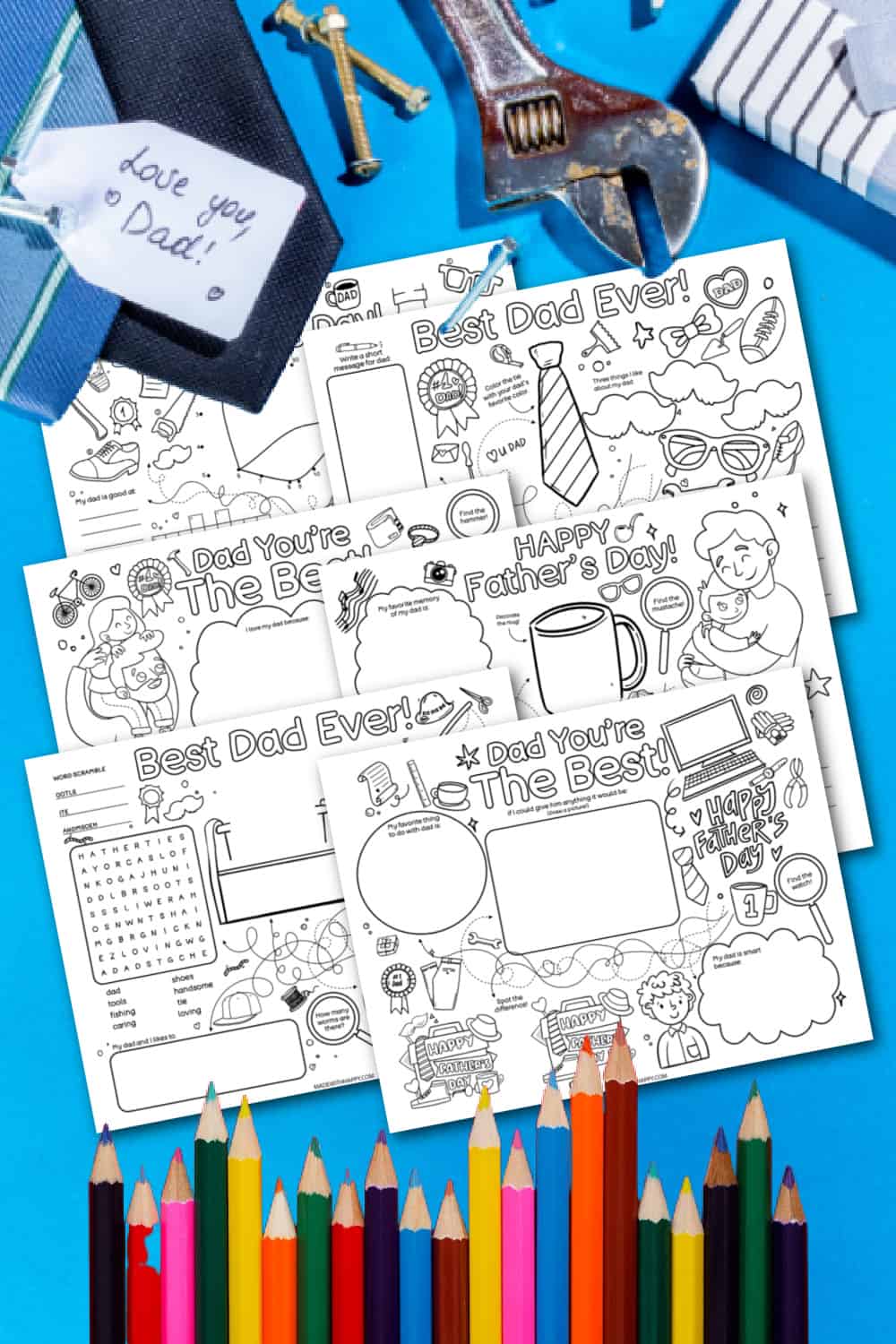 Make mealtime extra fun with our Free Printable Father's Day Activities Placemats! These summer-themed placemats feature interactive games, puzzles, and coloring activities that will keep kids entertained while celebrating Dad. Perfect for summer kids' crafts and creating joyful moments around the table!
Add a touch of summer fun to your crafting repertoire with our "How to Draw a Bow Tie" tutorial. Whether you're a beginner or an experienced artist, this step-by-step guide will help you create delightful bow tie illustrations that bring a sunny vibe to your easy summer crafts.
Add a dash of superhero fun to your summer with our Superhero Dad Craft! Keep your kids entertained and engaged with this easy and enjoyable popsicle stick project that celebrates their real-life heroes. It's the perfect way to spark creativity and create lasting memories during the sunny days of summer.
Here are some fun ideas that are sure to brighten your 4th of July. Bring on all the Red, White, and Blue Fun!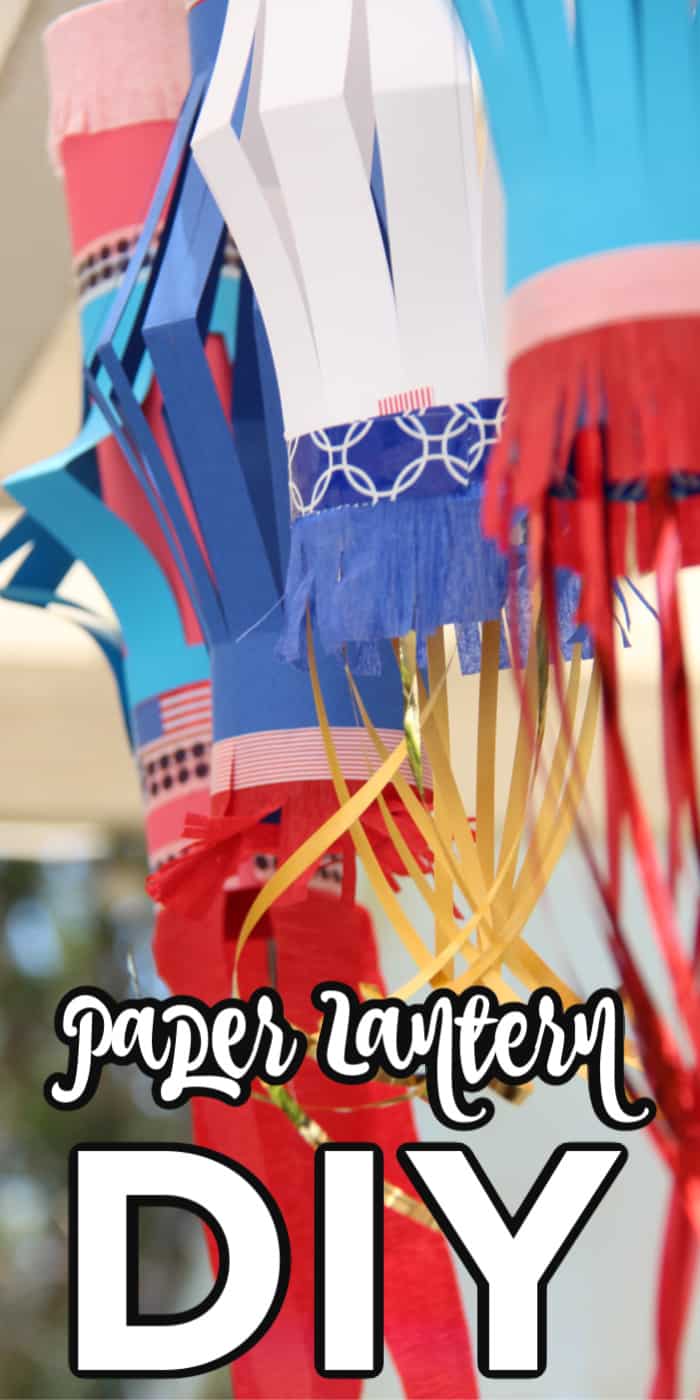 We love the idea of a paper lantern DIY throughout the year, but especially during the 4th of July as it's a fun and easy DIY that paper craft that kids can make and hang outside for the holiday. These are awesome summer crafts that can hang on a tree all summer long.
This punch pinata is a great Fourth of July party idea that the kids will absolutely adore. They can even help to make it, which will be that much more satisfying as they break it up.
Turn up the patriotic fun with this sweet Uncle Sam made with Popsicle Stick and Paper plates.
Turn those colored cords into a fun decorative finge.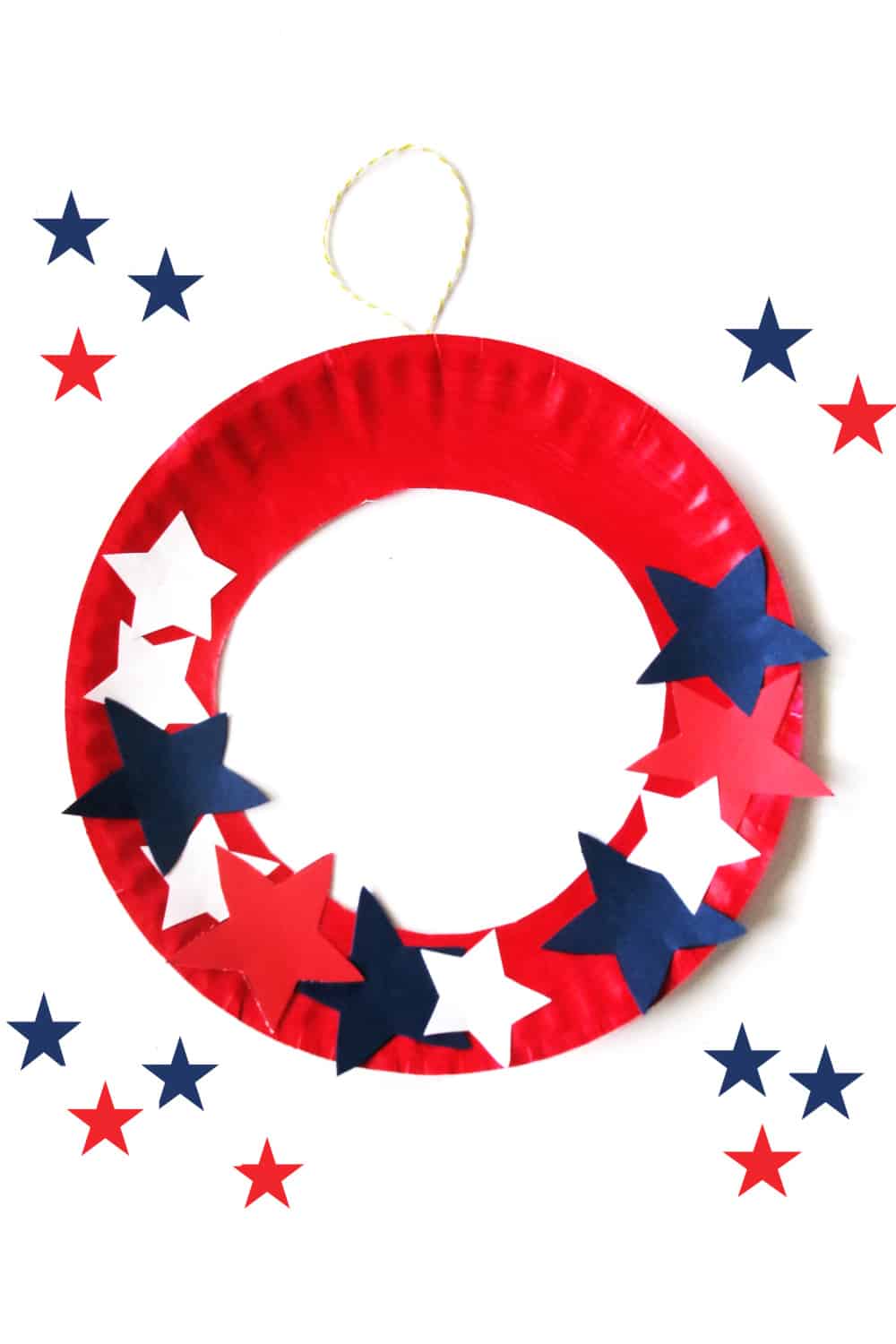 Let your kids unleash their creativity this summer with a delightful Patriotic Paper Plate Star Wreath craft. Using paper plates and a few simple supplies, they can design and assemble a vibrant wreath adorned with stars, perfect for showcasing their patriotic spirit and adding a touch of summer fun to your home.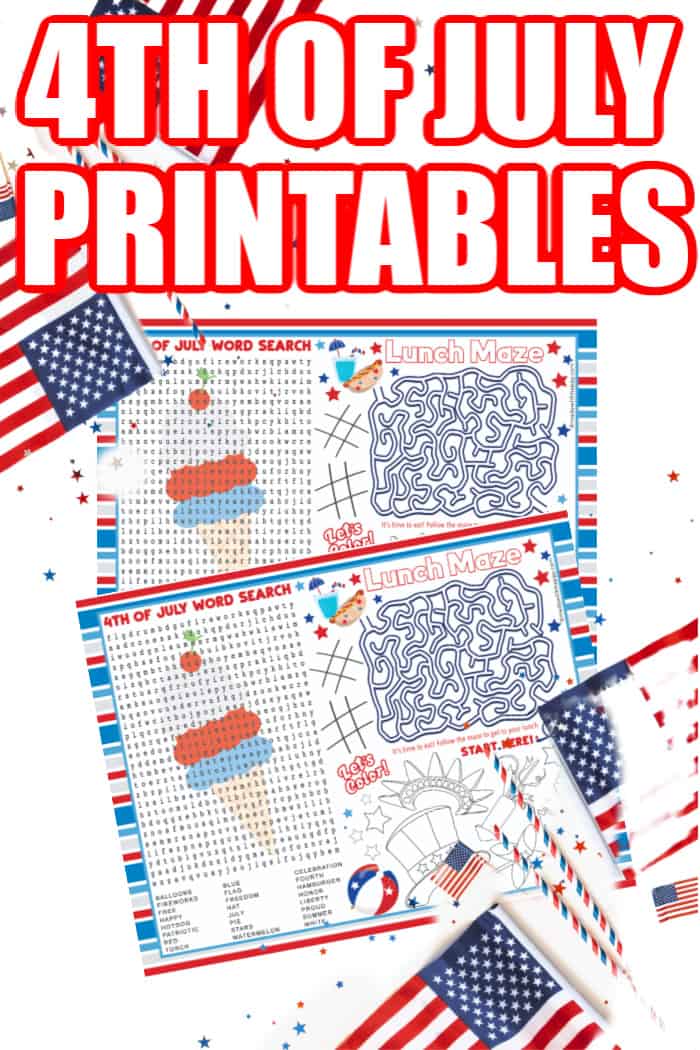 This is a fun way to decorate your table for 4th of July and gives a little project to work on while eating a hot dog on the firework holiday.
Enhance your summer crafts with our engaging 4th of July Word Search! Discover the hidden patriotic words while enjoying the sunny days, making it a perfect addition to your summer crafting activities.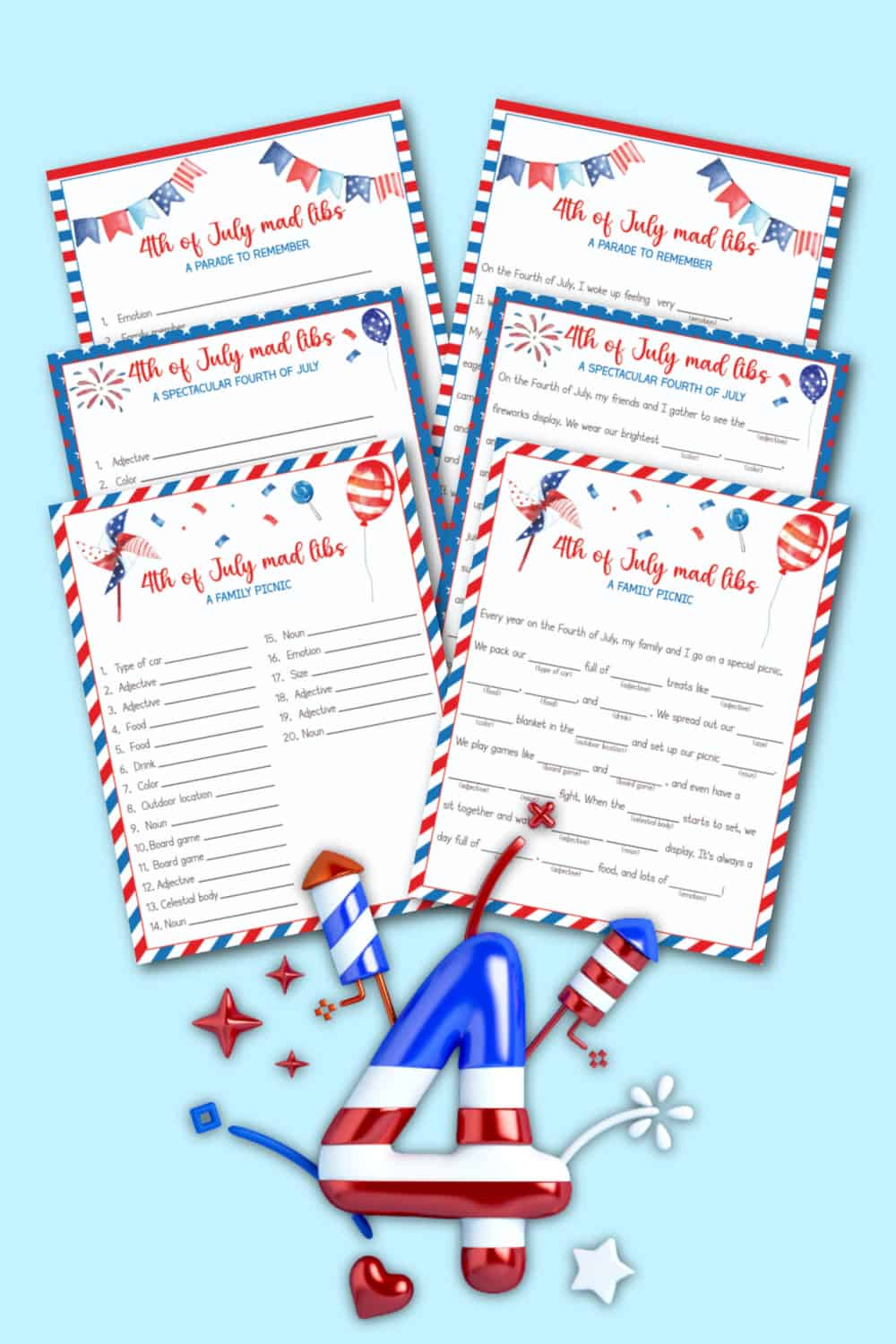 Add a dash of laughter to your summer crafts with our 4th of July Mad Libs! These printable word games will bring joy and amusement to your Independence Day celebrations, creating unforgettable moments of fun and creativity.
Boost your summer crafting fun with our exciting 4th of July Word Scramble! Unscramble patriotic-themed words and challenge your mind while embracing the spirit of Independence Day. It's a delightful activity that adds an educational twist to your summer crafting adventures.
These easy and fun camping crafts for the kids are full of all kinds of nature and camping favorites. Here are some of our campfire craft and camping craft favorites.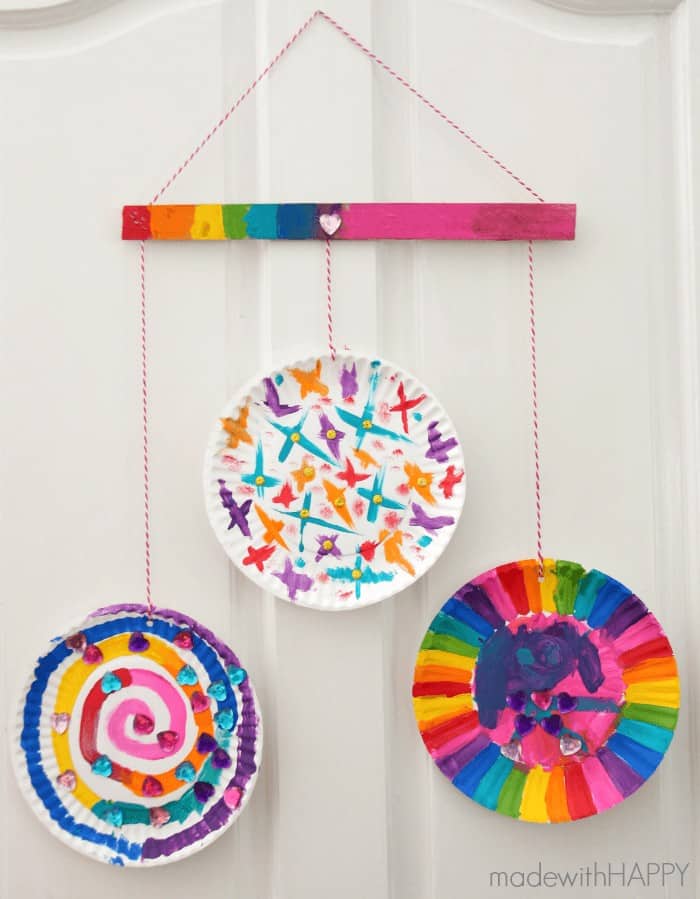 Fun windsock craft made from paper plates and a few simple supplies. Learn with the kids how to make a windsock with colorful paper and some simple craft supplies.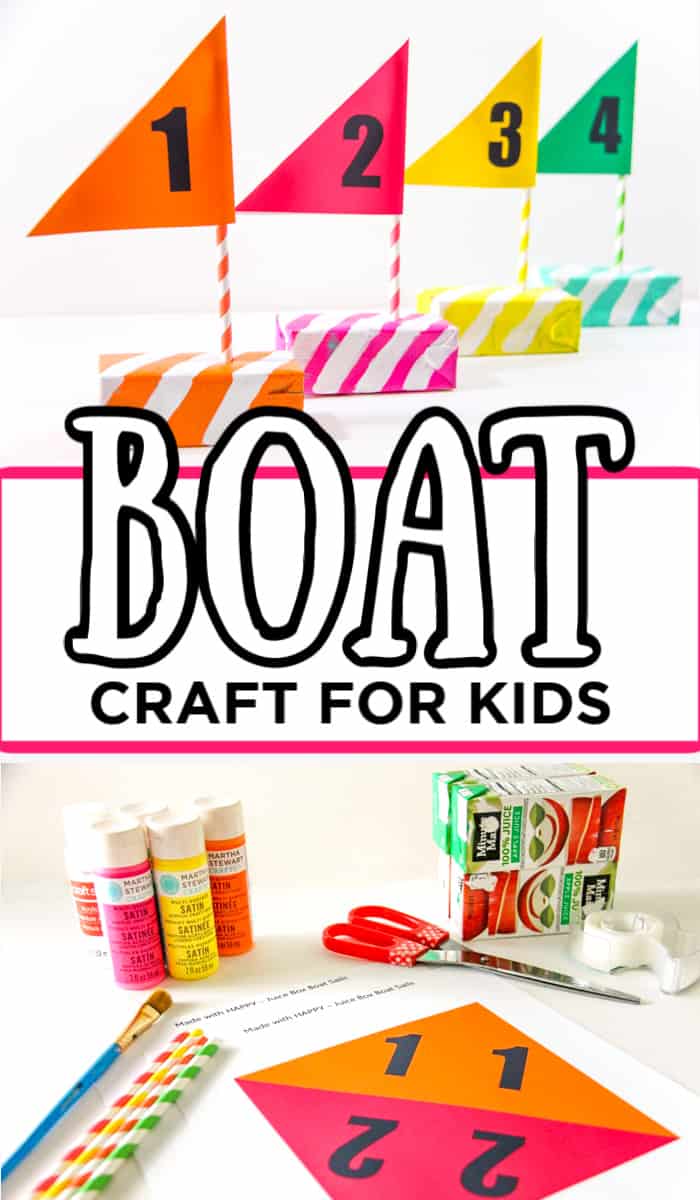 This boat craft for kids is a great Summer activity. Is there anything more fun than playing in the water? We have free printable sails too!
We always recommend checking out Michaels for their summer camp. It's full of summer arts and crafts and some of the best ideas come from being surrounded by all the crafts supplies.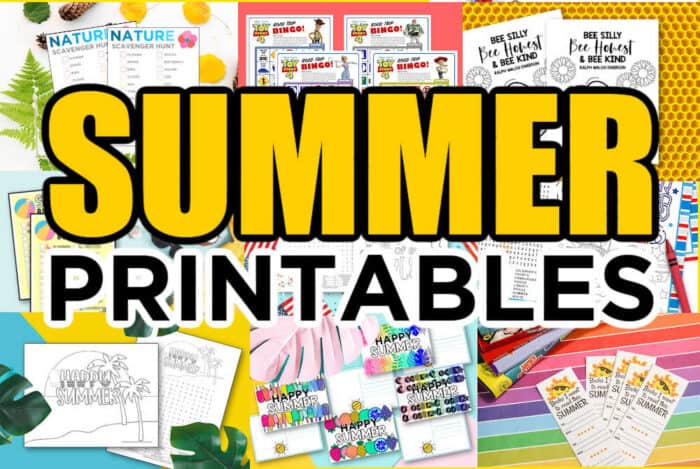 One of our favorite things about Summer is not only the fun kid's crafts that we can create but all the other fun you can have with coloring and printables. We have put together a comprehensive list of Summer printables that include free printable postcards and Summer Reading Log Bookmarks. Here are a few of our favorites.
Reading is fun and a great time to log all those books you've been wanting to read. Grab these free printable bookmarks and you are on your way!
Have some scrambling fun with this free printable summer word scramble.

Spread summer cheer with Happy Summer printable postcards, a delightful craft activity for kids. Let them unleash their creativity by coloring and decorating these postcards, and then send them to family and friends to share warm wishes and sunny vibes throughout the season.
Beat the heat with this fun free Summer word puzzle. Filled with summer-themed words that are sure to add fun for kids of all ages.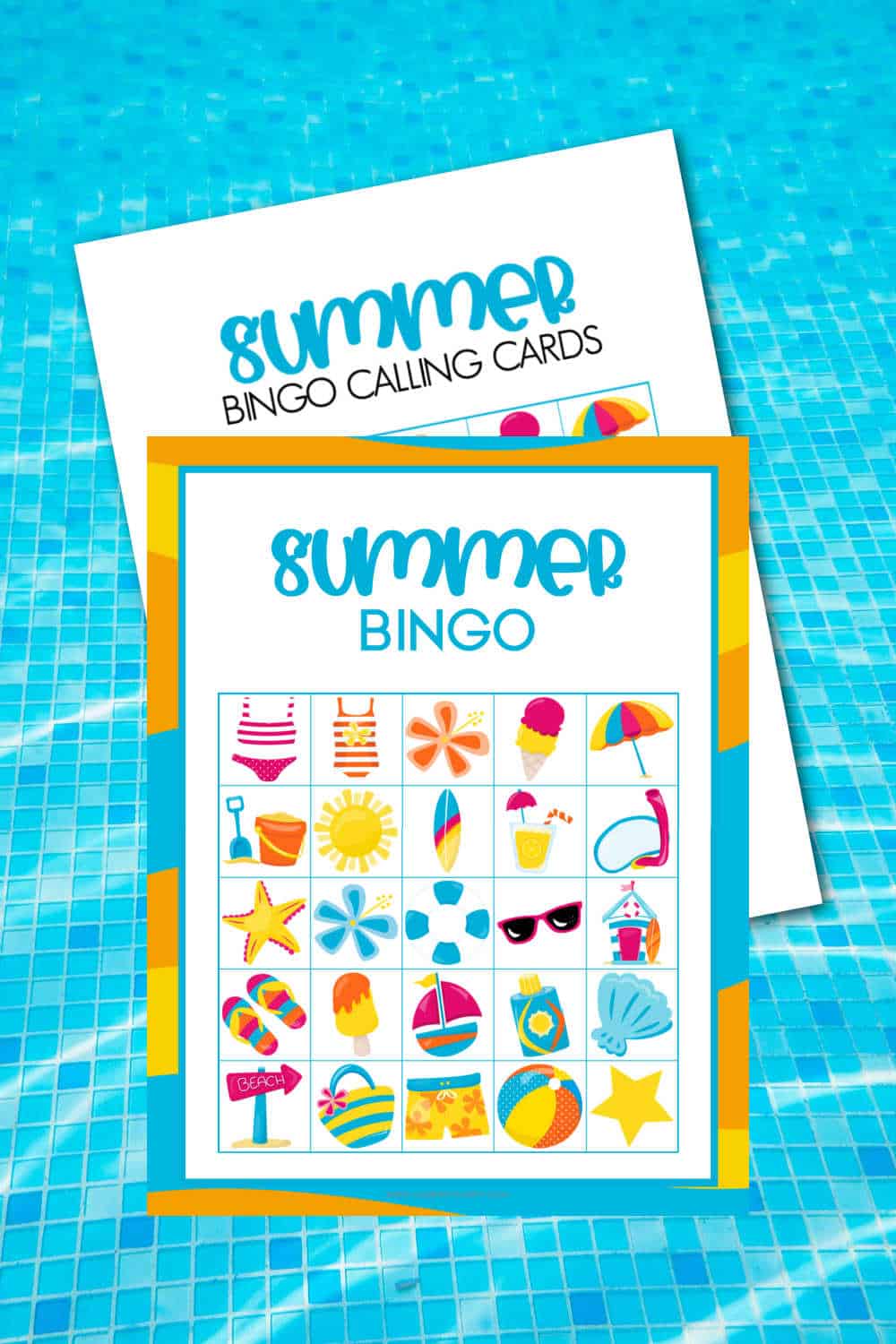 Make summer even more fun with Summer Bingo, a delightful activity that keeps kids entertained during sunny days. Whether they're spotting seashells at the beach, enjoying an ice cream cone, or going on a nature walk, Summer Bingo offers an engaging way for kids to explore the season while having a blast with friends and family.
Looking for engaging activities to keep kids entertained during the summer? Journal topics for kids provide a fantastic opportunity to spark their creativity and encourage self-expression while crafting meaningful memories.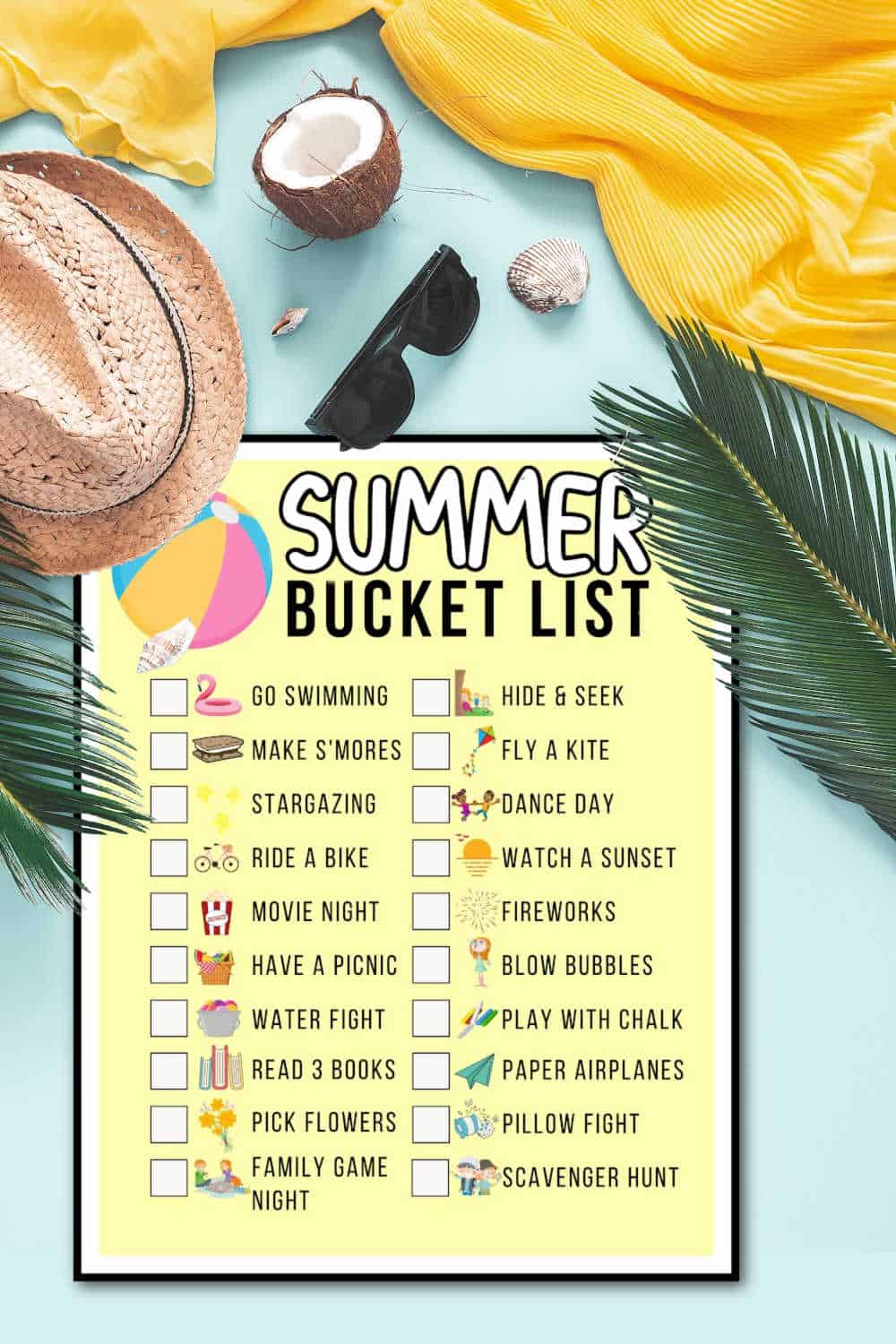 This free printable summer bucket list for kids of all ages is full of all kinds of fun summer activities. Kids will love checking off the fun as they go.
This colorful free printable is full of happiness and makes me want to stomp my feet.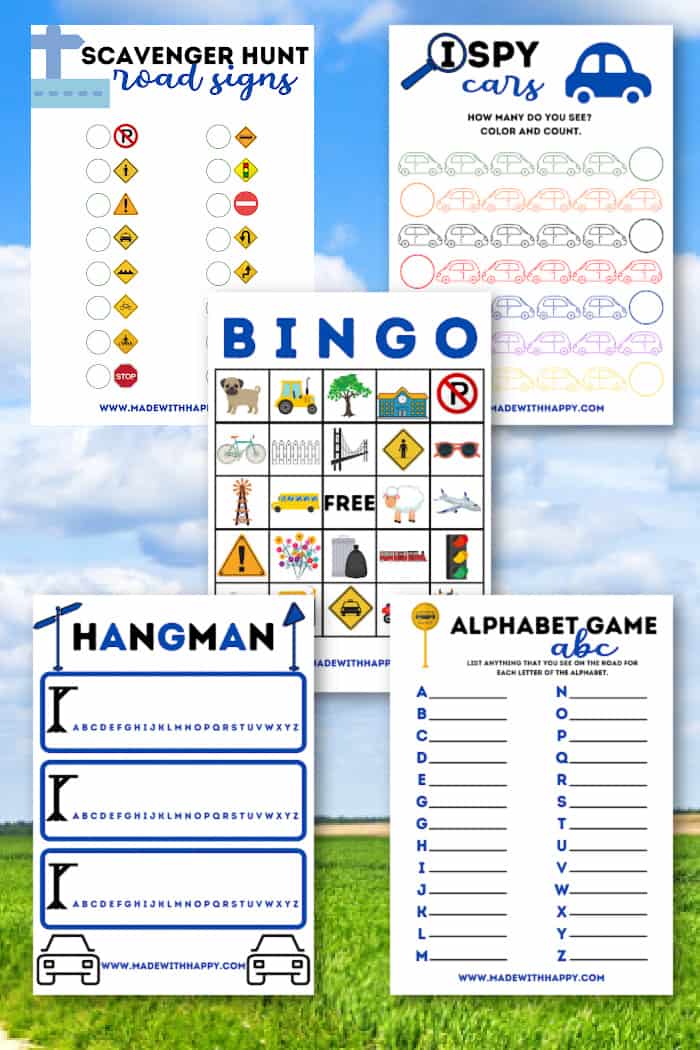 Hit the open road with these printable road trip activities and keep the whole family busy without relying on electronics.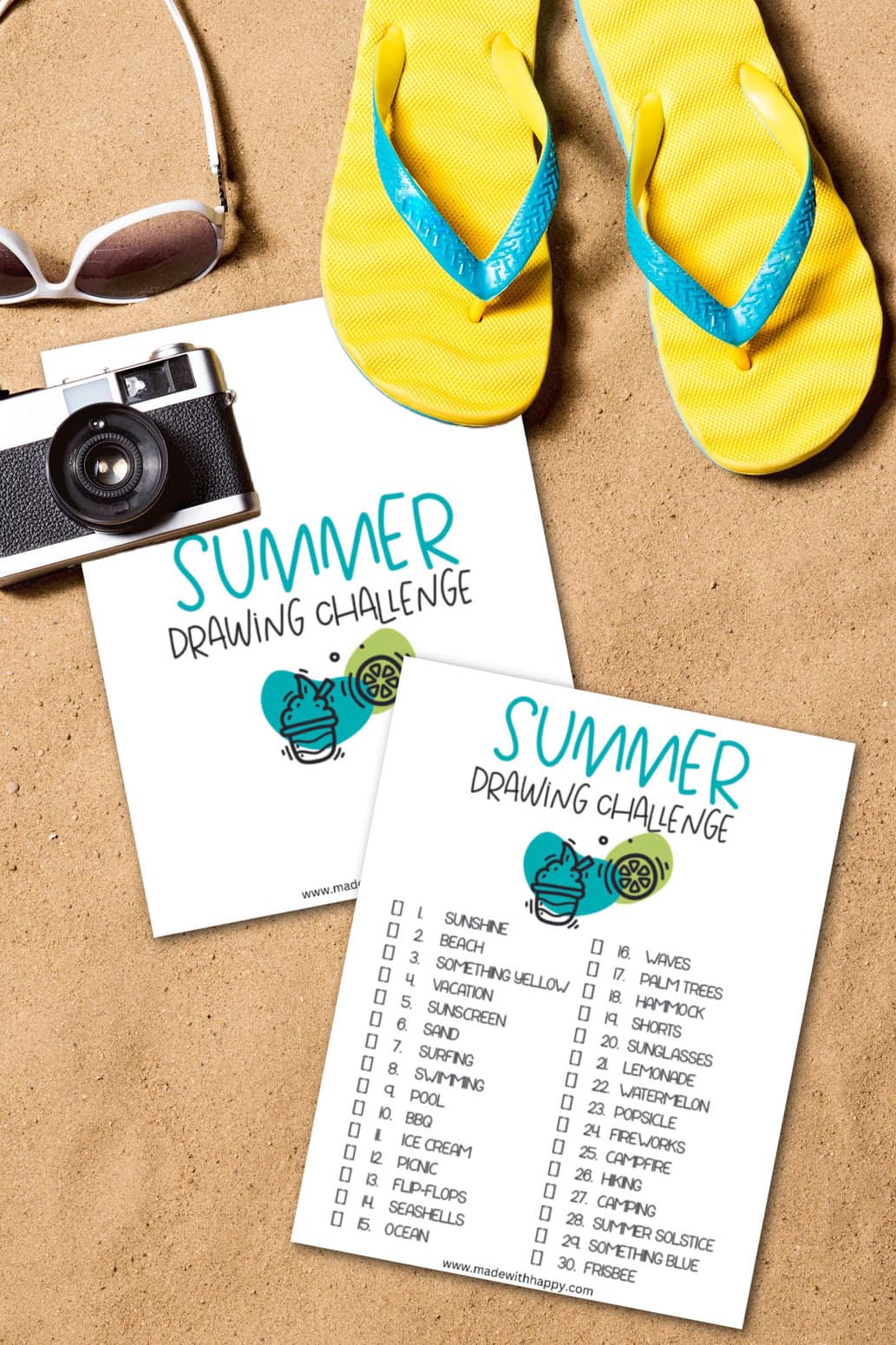 Elevate your summer crafting experience with our Summer Drawing Challenge, a stimulating opportunity to unleash your creativity and explore a variety of themes through art, adding an exciting dimension to our collection of summer crafts.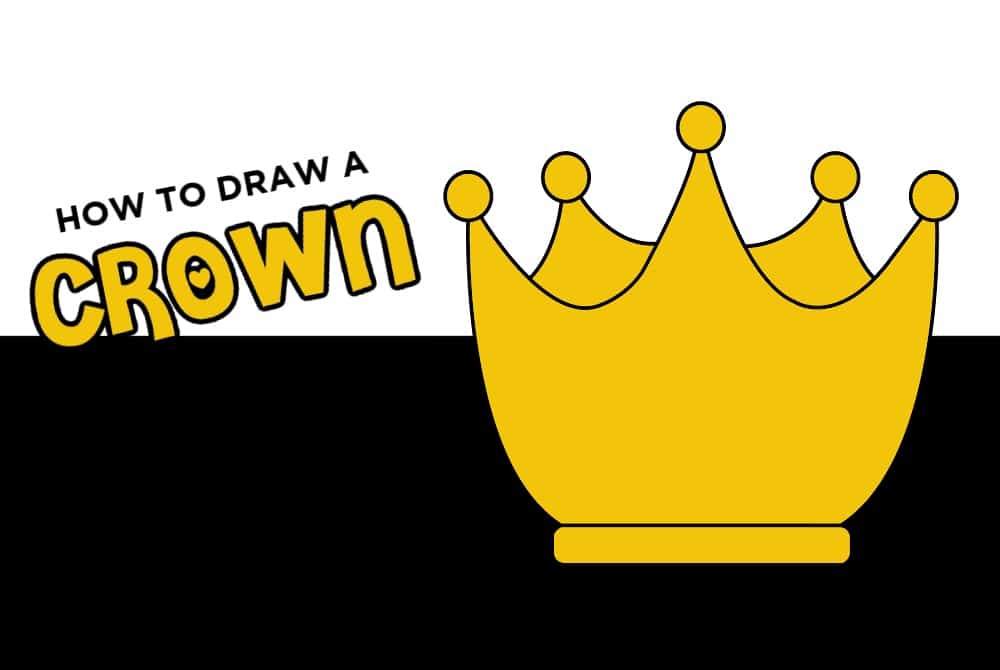 Learn to draw a simple crown and have some royal fun!
Learn to draw a fish with this free printable fish drawing tutorial.

As part of your summer crafts repertoire, learn how to draw a jellyfish with its mesmerizing tentacles and vibrant colors, bringing a splash of underwater wonder to your creative projects.
Add a splash of summer to your crafting sessions with our step-by-step guide on drawing a delightful strawberry, perfect for creating cheerful and easy summer-themed crafts.
Unleash your creativity with the Summer Drawing Challenge and master the art of drawing a dazzling sun with our easy-to-follow instructions, featured in our delightful Summer Craft post.
Discover the joy of summer crafting with our step-by-step guide on how to draw a sailboat, a delightful activity for kids to explore their creativity.
Discover a simple step-by-step guide to drawing a pineapple, ideal for summer crafts with kids as part of our creative collection.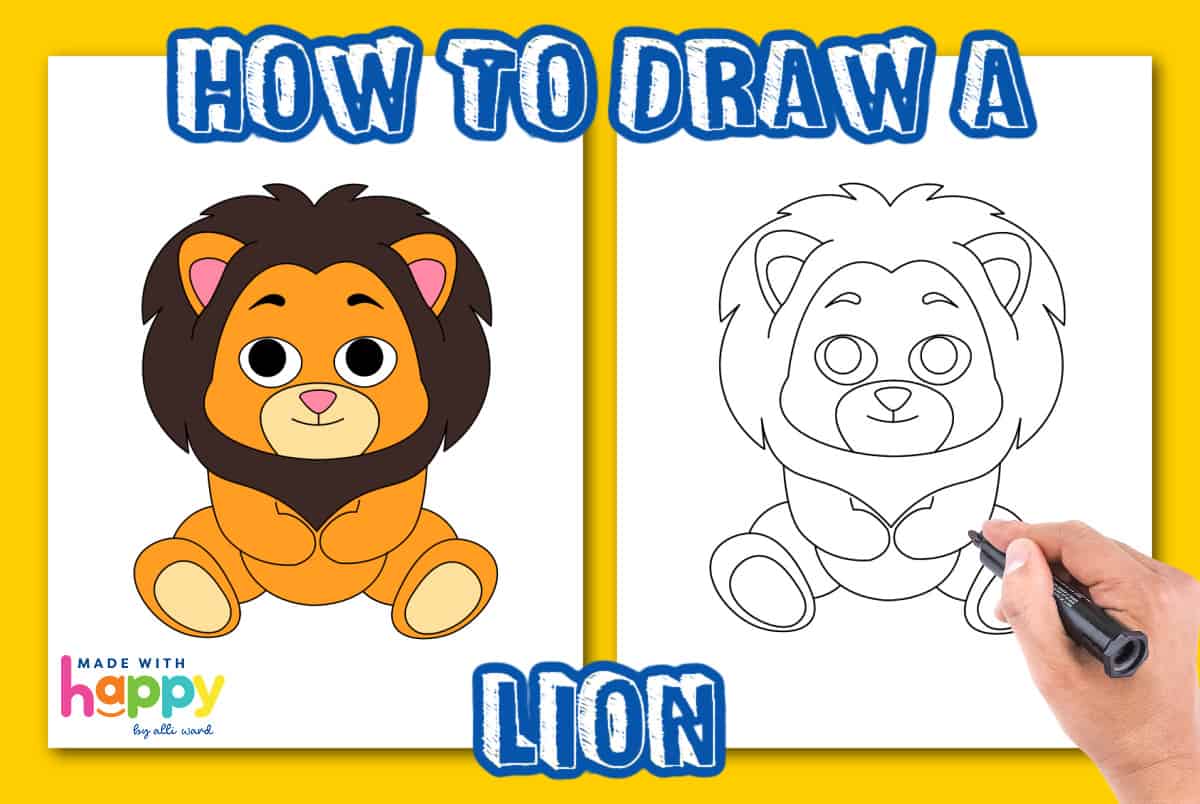 Celebrate World Lion Day on August 10th by adding a roar to your summer crafts with our tutorial on drawing a lifelike lion, infusing the season with creativity and wildlife appreciation
Capture the spirit of summer with our step-by-step guide on 'How to Draw a Cactus,' adding a touch of desert charm to your summer crafts.
Summer Printable Coloring Pages
Grab your favorite crayons or markers and get coloring. Coloring pages have been shown to improve fine motor skills as well as decrease anxiety which we love.
These free Summer printable coloring pages are ones that the kids are going to love. These HAPPY Summer coloring pages are great for all ages.

Capture the essence of summer with a seashell coloring page, where kids can bring beautiful seashell designs to life with their own vibrant colors. This simple and enjoyable activity allows children to embrace the coastal charm and let their creativity shine as they create stunning seashell masterpieces.
This cute strawberry coloring page is as sweet as a strawberry shortcake, but with no extra sugar.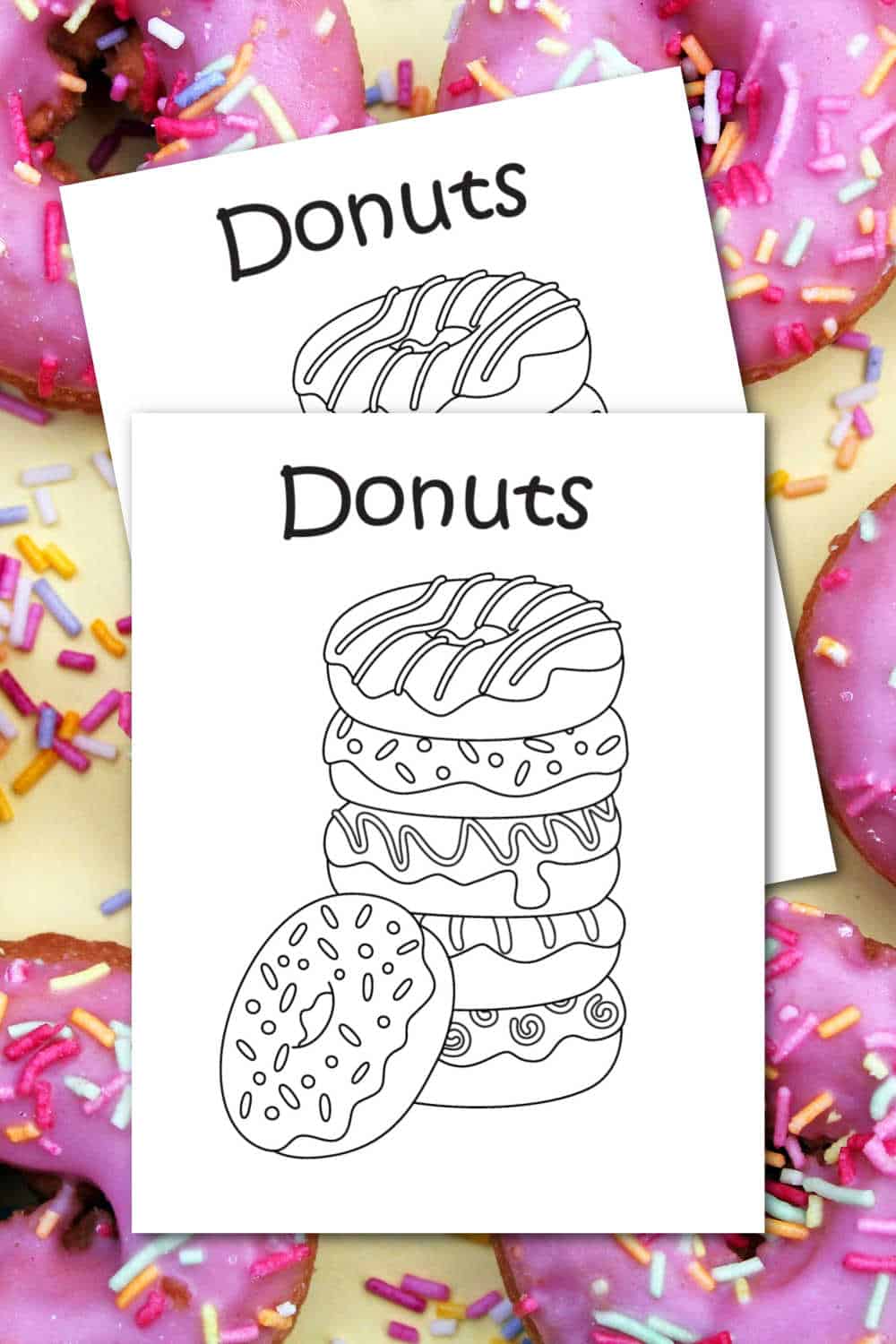 Indulge in sweet creativity with a donut coloring page, where kids can add their favorite flavors and toppings to these delicious treats. This delightful activity allows children to explore their artistic skills while satisfying their imagination and bringing a touch of sweetness to their summer crafts.
Add a tropical touch to summer crafts with a pineapple coloring page, where kids can unleash their imagination and create colorful pineapples that evoke the sunny vibes of the season. This delightful activity allows children to explore their artistic skills while embracing the playful and refreshing spirit of summer.
Get ready to step into summer with a flip-flop coloring page, where kids can unleash their creativity and design their own stylish and colorful pair of flip-flops. This fun and engaging activity will bring out their artistic flair while celebrating the carefree and sunny vibes of the season.
Have some summer vacation fun with these coloring pages of the beach.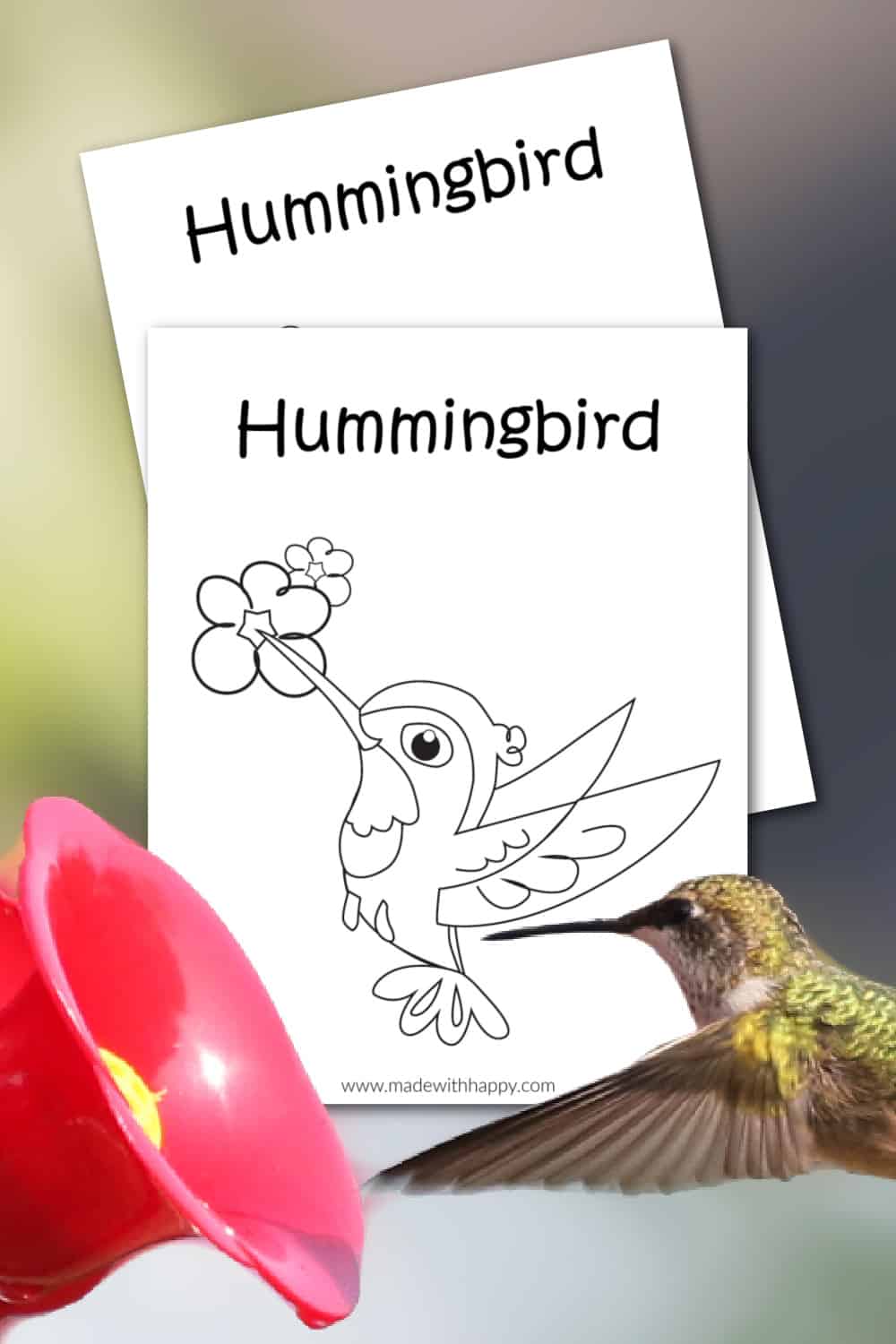 Add a touch of summer magic to your crafts with our Hummingbird Coloring Page. Dive into a world of vibrant colors and create stunning artwork that captures the beauty of these delightful birds.
Add some underwater excitement to your summer crafts with Shark Color By Number - a fun and creative way to make stunning shark-themed artwork!
Summer Months
We have lots of fun items that are all about celebrating each month of Summer!
All About June!
All About July
All About August
Wrap up Summer with all the fun and color your way through the month of August.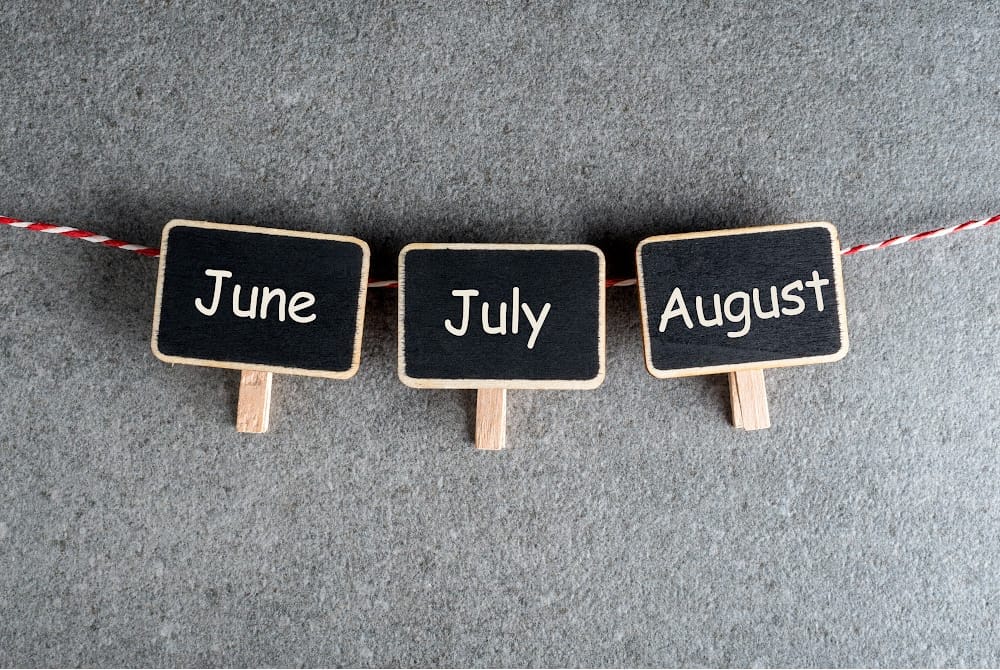 Fun National Days Calendar in Summer
Explore the exciting world of summer crafts with the Fun National Days Calendar and summer holidays, offering a plethora of creative opportunities for kids to celebrate and engage in fun-filled activities all season long.
June Holidays
July Holidays
National Video Game Day - July 8
National Pina Colada Day - July 10
7-Eleven Day (Free Slurpee Day) - July 11
National Tiger Day - July 29
Harry Potter's Birthday Day - July 31
National Tiger Day - July 29
Have fun drawing a tiger with our free printable tiger drawing step-by-step guide.
Have some coloring fun with these free printable tiger coloring pages
Harry Potter's Birthday Day - July 31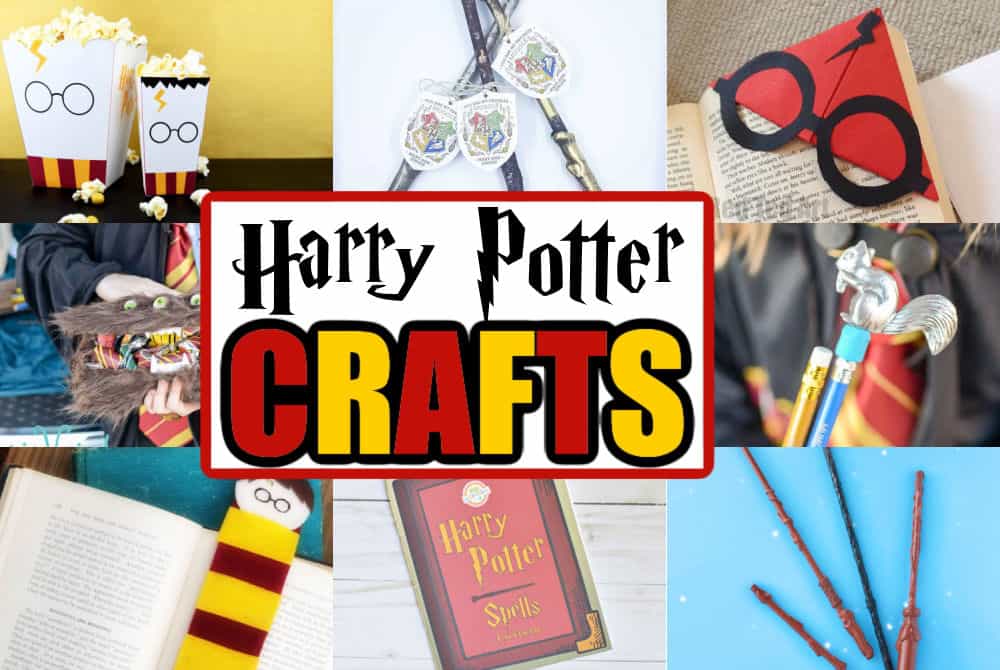 Summon the magic of summer with enchanting Harry Potter crafts that will delight young fans. From creating personalized wands to crafting magical potions, these activities are sure to bring the wizarding world to life for kids during the summer break.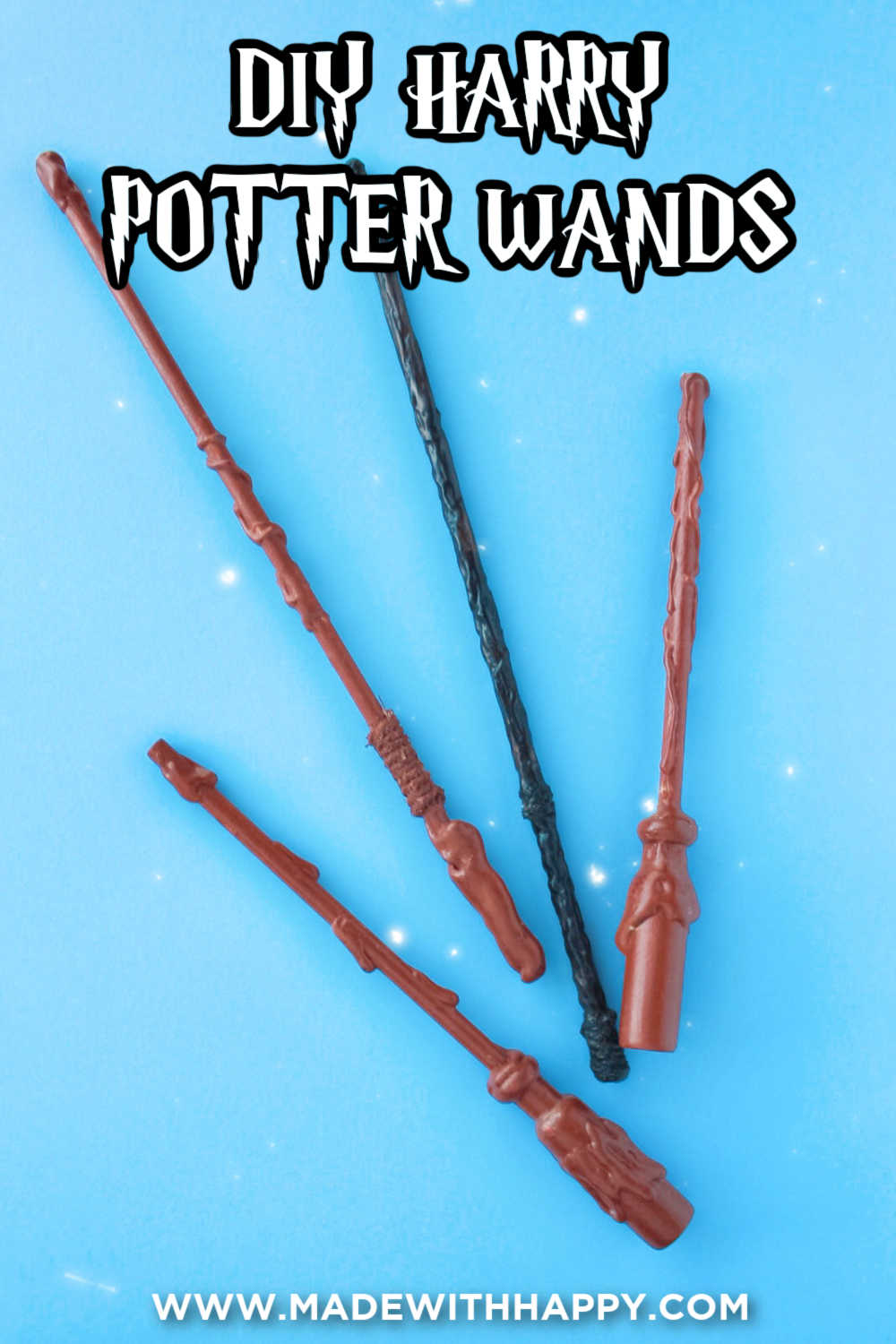 Celebrate Harry Potter's birthday by crafting your own magic wands! Let kids unleash their creativity as they design and decorate wands that are unique to their imagination, adding a touch of wizardry to their summer adventures.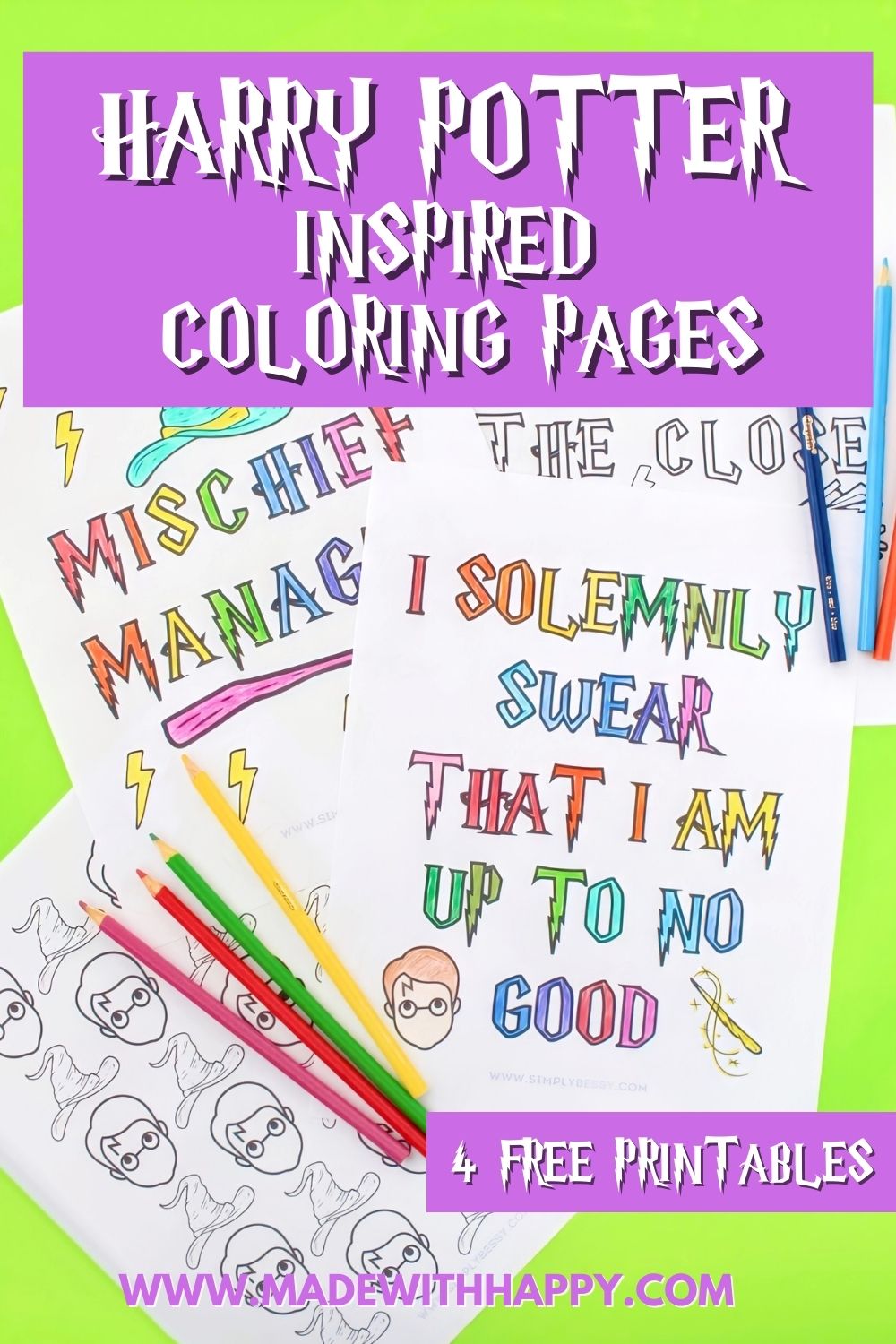 On Harry Potter's birthday, immerse young fans in the wizarding world with Harry Potter coloring pages. From iconic characters to enchanting creatures, these coloring activities will transport kids into a world of imagination and creativity, making Harry Potter's birthday truly magical.
August Holidays
Llammas Day - August 1st
International Owl Awareness Day - August 4th
National Book Lovers Day - August 9th
S'mores Day - August 10th
World Elephant Day - August 12th
National Tooth Fairy Day - August 22nd
National Waffle Day - August 24th
National Park Service Founders Day - August 25th
National Dog Day - August 26th
World Rock Paper Scissors Day - August 27th
National Beach Day - August 30th
National Watermelon Day - August 3rd
Celebrate National Watermelon Day with a delightful paper plate watermelon craft that will bring fruity fun to summer days. Kids can enjoy the process of painting and assembling paper plates to create their own juicy watermelon slices, adding a splash of creativity to the celebration.
Add a touch of summer creativity to your crafts collection with our easy summer craft guide on how to draw a watermelon. Follow the step-by-step instructions to create a colorful watermelon artwork that will brighten up your summer days.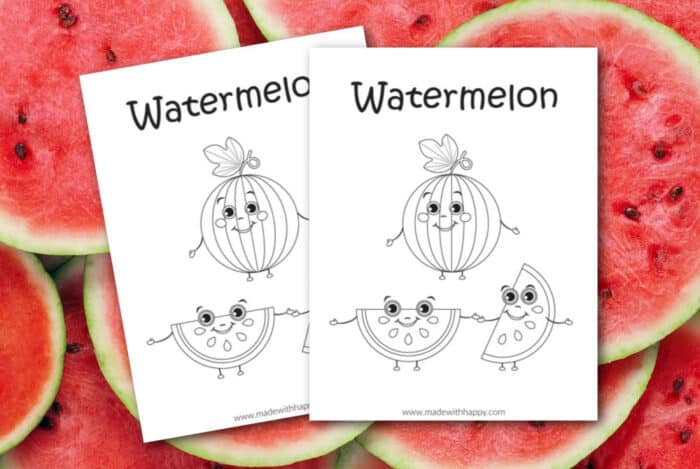 Have all kinds of Summer fun with a piece of watermelon and this free printable watermelon coloring page.
Engage your little ones in a fun and interactive summer craft with a Watermelon Preschool Craft! Let their creativity shine as they create adorable watermelon-themed artwork using paper, paint, and imagination.
International Owl Awareness Day - August 4th
Join the celebration of International Owl Awareness Day with our Paper Owl Craft, a fun and educational activity that allows you to create your own wise feathered friend.
Mark International Owl Awareness Day by crafting an adorable Paper Plate Owl, a creative and engaging way to appreciate these magnificent birds.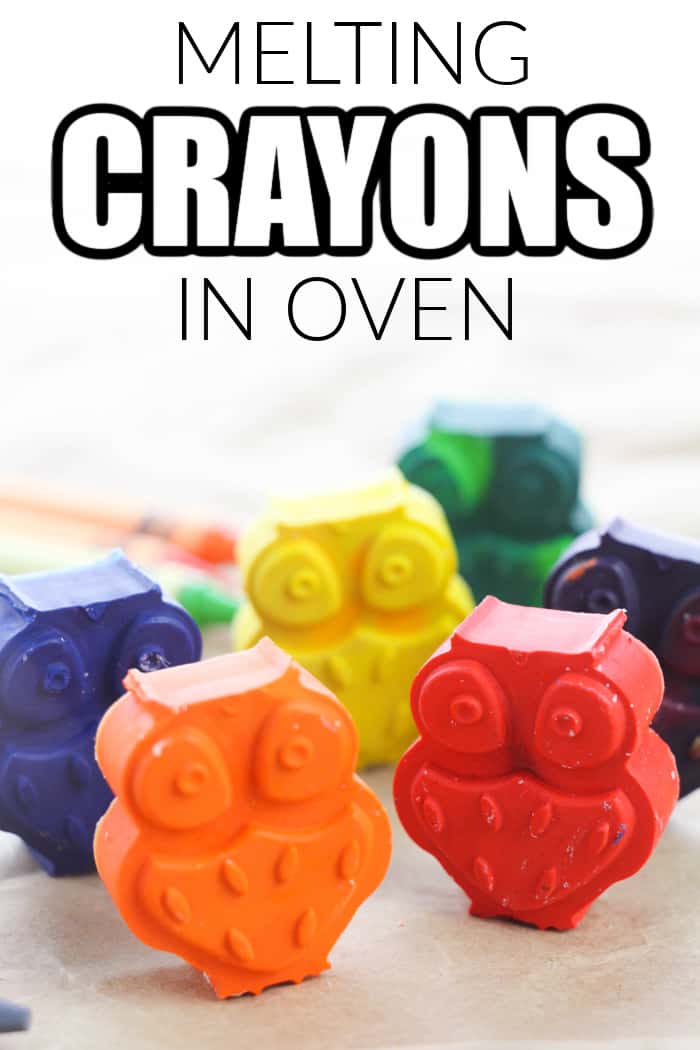 Explore the world of owls while celebrating International Owl Awareness Day with our Owl Crayon craft, a fun and educational activity for all ages.
World Lion Day - August 10th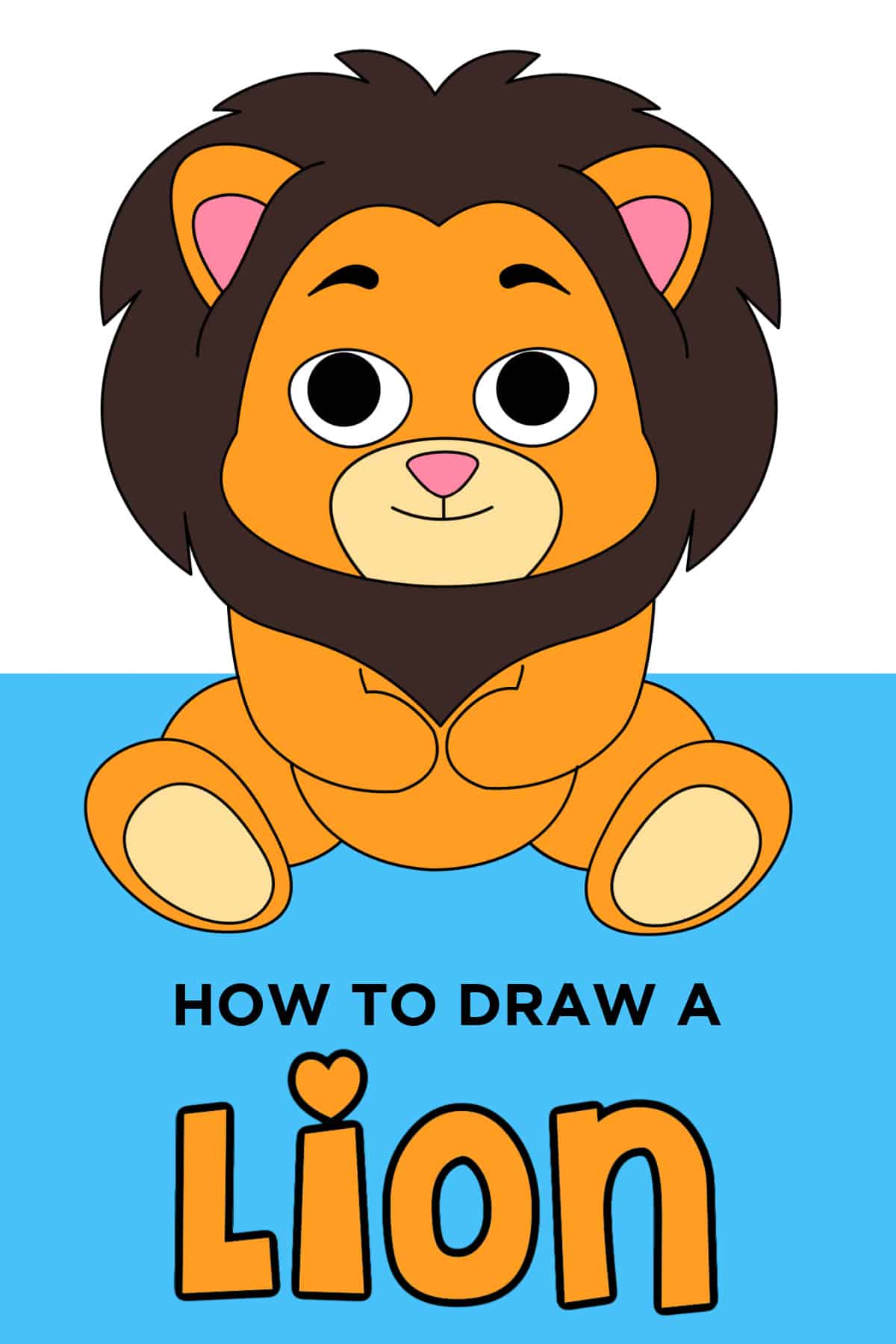 Master the art of drawing lions with step-by-step guidance in our Lion Drawing tutorial, capturing the majesty of these creatures.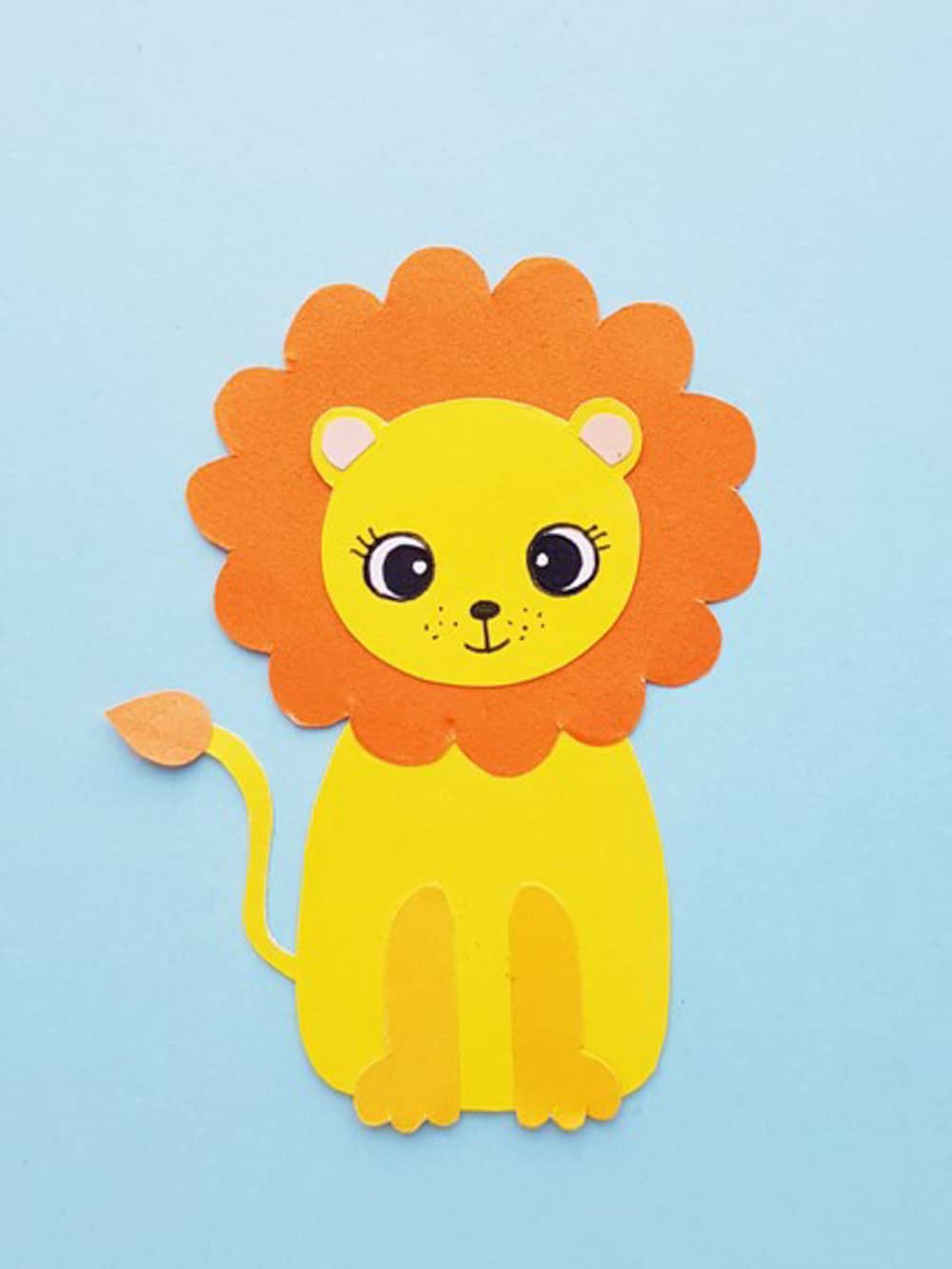 Craft a roaring good time with our Paper Lion Craft, an engaging and fun project perfect for unleashing creativity in kids.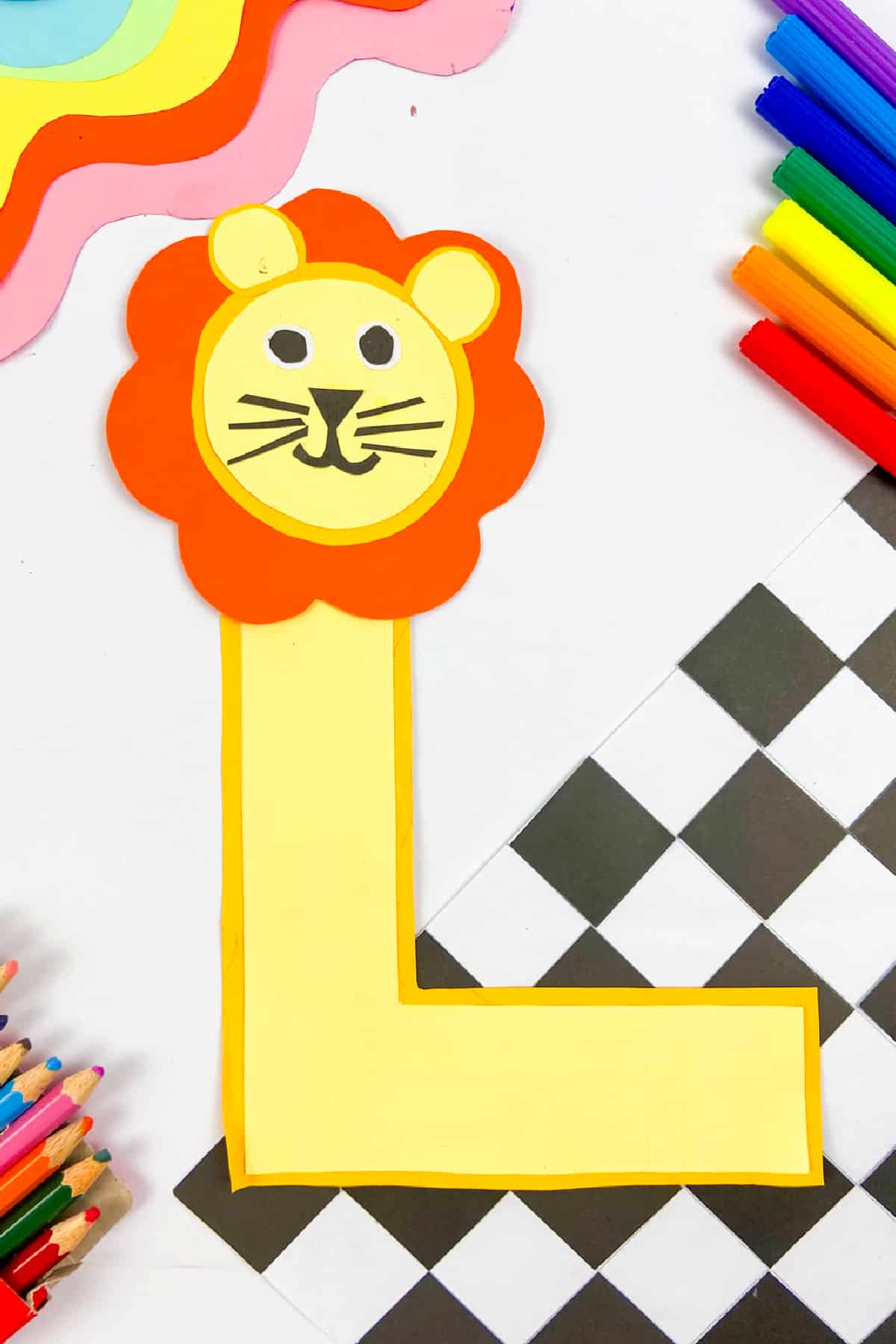 Explore the alphabet creatively with our L is for Lion Craft, a fantastic way to combine learning and artistry for young minds.
Wold Elephant Day - August 12th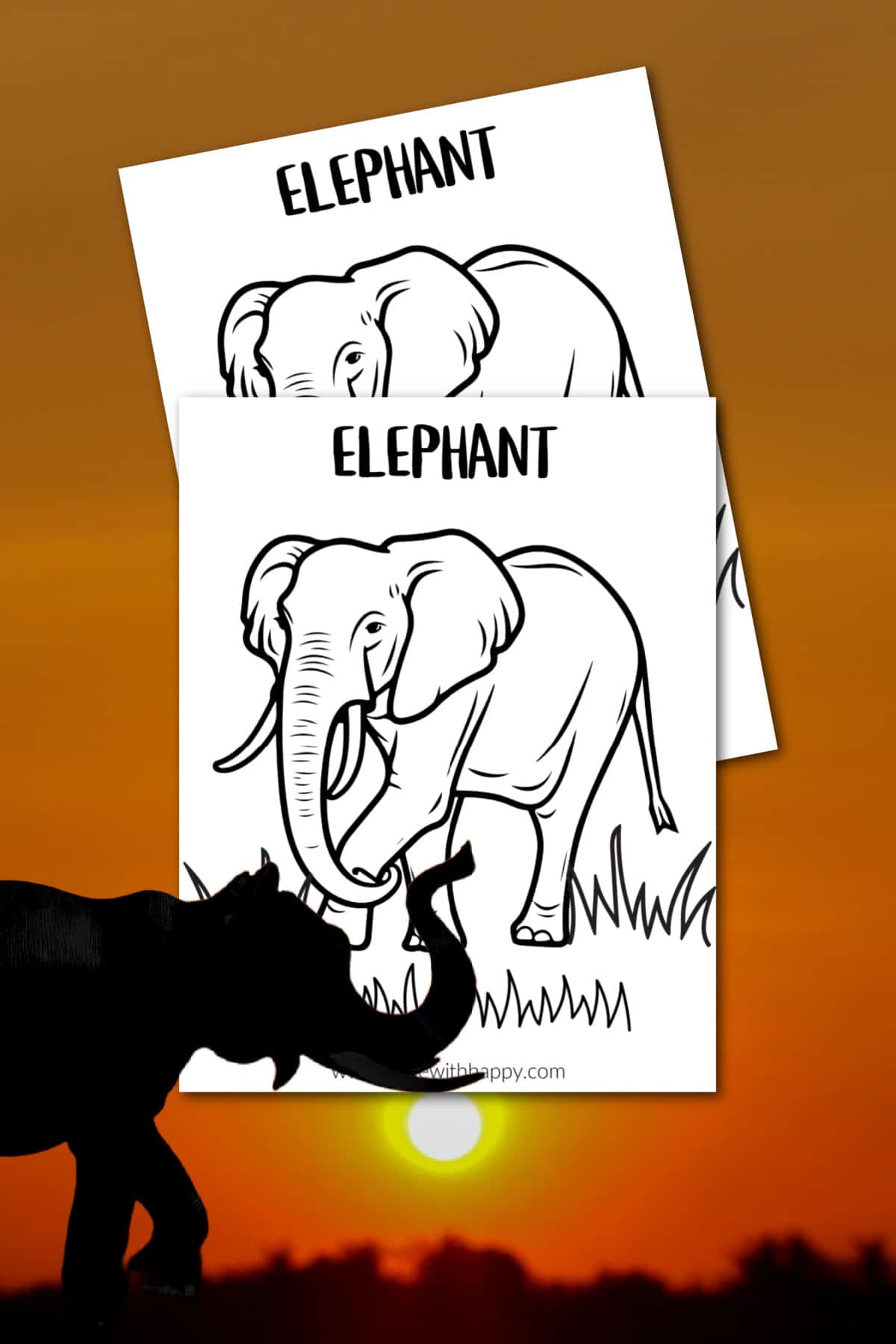 Celebrate World Elephant Day with our Elephant Coloring Page, a perfect way to honor these magnificent creatures through creativity and color.
Create an adorable 'E is for Elephant' craft to celebrate World Elephant Day this August, combining creativity and conservation in a fun and educational activity.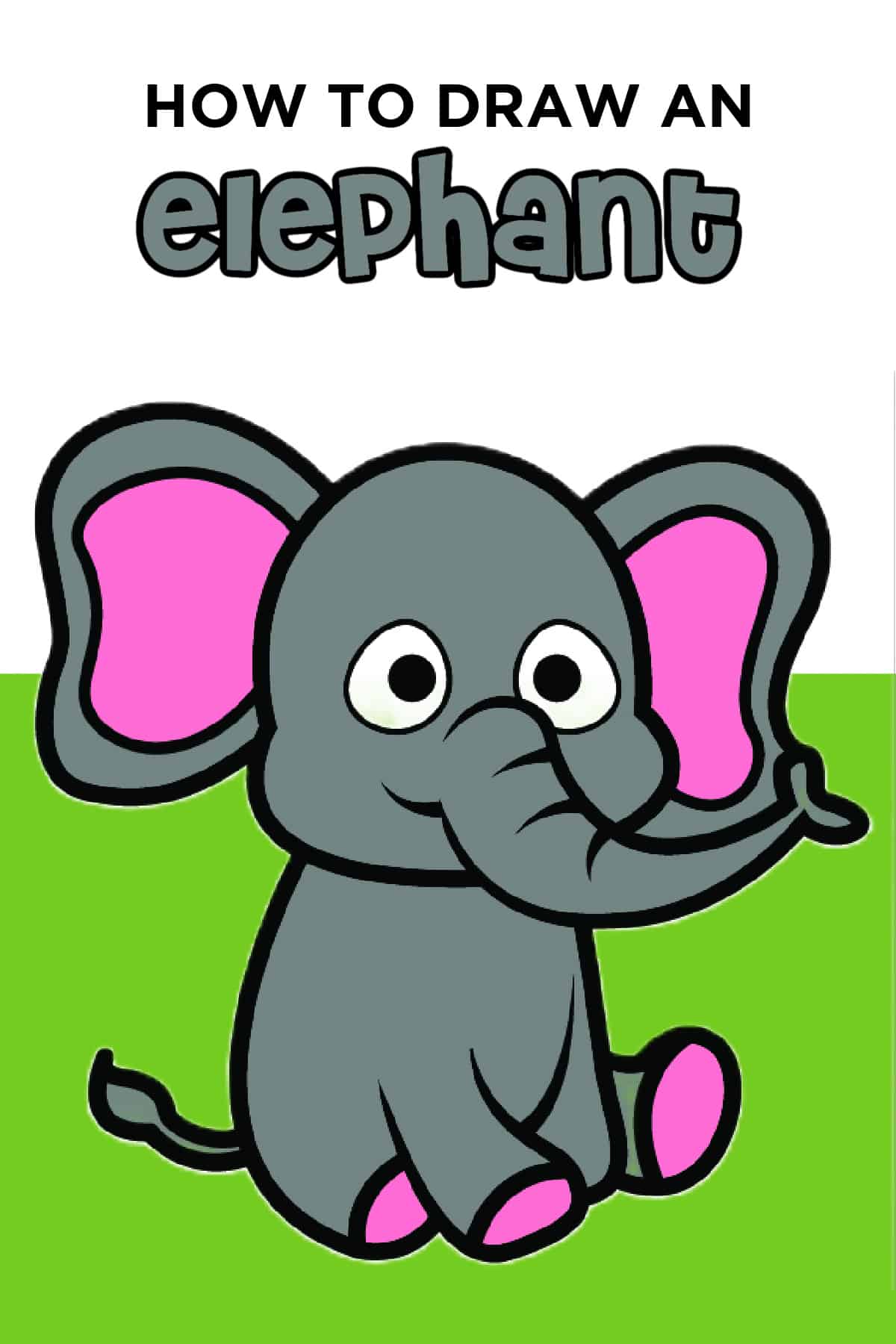 Learn the art of drawing an elephant with easy step-by-step instructions, discovering the joy of creating magnificent wildlife art.
National Dog Day - August 26th
Celebrate the sunny season and National Dog Day with our adorable French Bulldog coloring page – a paw-some addition to your summer crafting activities!
Celebrate International Dog Day and the summer season with our delightful tutorial on how to draw a dog, a perfect creative activity for all ages during the sunny days of August.
Get creative this summer while celebrating National Dog Day with our D is for Dog Craft, a paw-sitively delightful activity for all ages!
Happy Summer!!!
We sure hope you enjoy all the kid craft ideas for Summer.
Buy Our Summer Crafts For Kids eBook
Other Monthly Crafts You Might Enjoy
CONNECT WITH MADE WITH HAPPY!
Be sure to follow me on social media, so you never miss a post!
Facebook | Twitter | Youtube | Pinterest | Instagram
Looking for crafts to keep your child busy? Sign up for my 5 Ridiculous HAPPY Activities in under 30 minutes for your kids delivered directly to your inbox!
Find and shop my favorite products in my Amazon storefront here!
SUMMER CRAFTS FOR KIDS
PIN IT TO YOUR FAVORITE BOARD ON PINTEREST!
FOLLOW MADEWITHHAPPY ON PINTEREST FOR ALL THINGS HAPPY!