Summer is upon us and we have some Summer printables for kids that are all kinds of fun. Printable crafts, art printables, summer coloring pages, and more!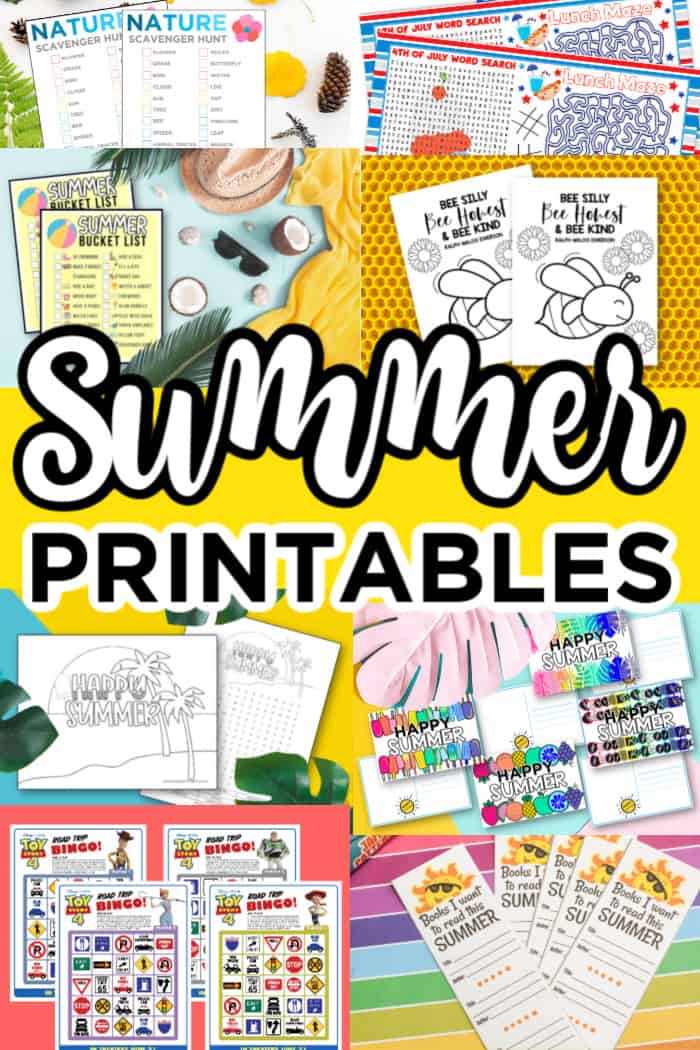 Dive into a World of Summer Fun with Exciting Printables for Kids of All Ages!
Get ready to embark on a summer break filled with sun, sand, and endless summer joy. Our Summer Printables collection is here to keep you entertained, challenged, and creatively engaged all season long!
Inside this post, you'll discover a treasure trove of coloring pages featuring delightful beach scenes, playful animals, and your favorite summertime activities. Let your imagination run wild as you bring these pages to life with a burst of fun colors!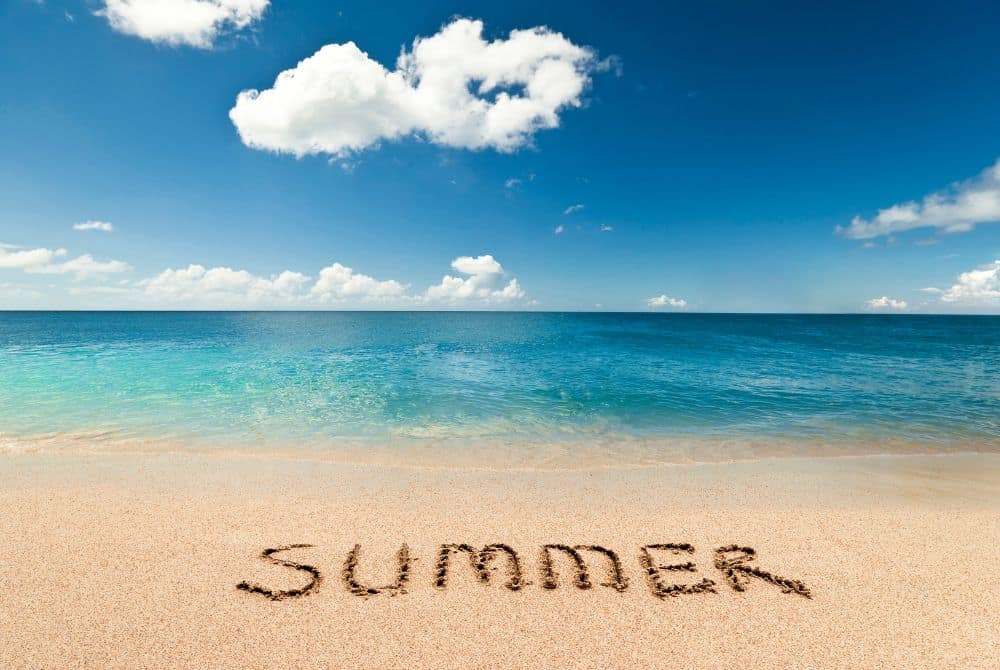 Summertime Printables
Brace yourself for a myriad of Summertime printable puzzles and brain teasers that will put your skills to the test. Get ready to conquer word searches, crack secret codes, navigate through challenging mazes, and unravel mind-bending riddles.
Calling all game enthusiasts! Our collection also includes exciting printable games that will keep you engaged for hours of entertainment. Challenge your friends and family to a game of tic-tac-toe, memory matching, or even a thrilling scavenger hunt adventure.
We believe that summer is a time for exploration and creativity, so we've included a variety of craft templates to unleash your artistic side. From designing your own sun visors to creating beautiful seashell ornaments, the possibilities are endless! Increased fine motor skills are always a good thing too.
Whether you're a budding artist, a puzzle master, a game aficionado, or a crafting enthusiast, our Summer Printables have something for everyone. So, grab your markers, sharpen your pencils, and prepare for an unforgettable summer filled with laughter, learning, and loads of so much fun!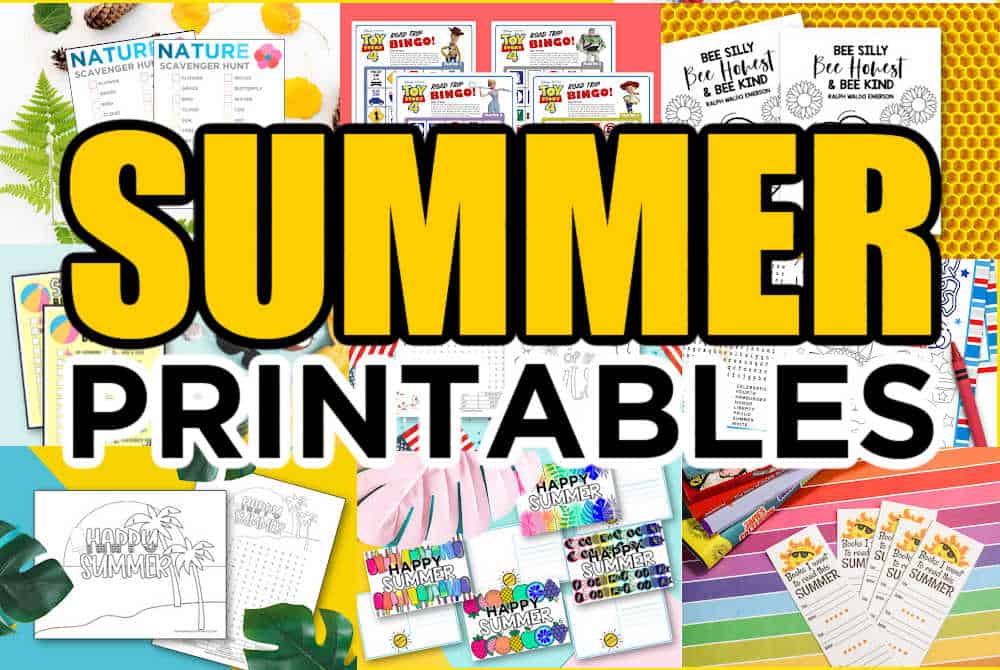 Summer Printable Activities
There are so many fun activities to have with these Summer printables. Bust out your ice cream and popsicles and grab a few of these fun printables.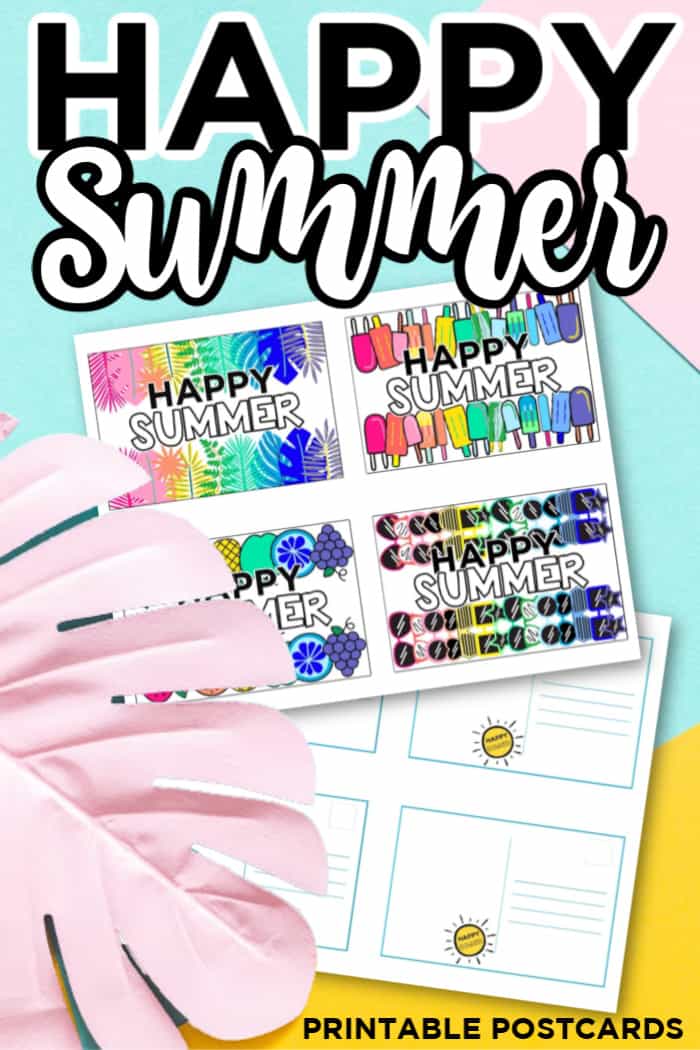 Sending someone you love a HAPPY Summer with a postcard makes for a HAPPY recipient. It's a fun way to keep connected during the summer months when not at school. Who wouldn't love to open their mailbox with a note from a friend or family member just saying hello?
Have some summer fun with this fun list of summer activities. A summer bucket list is a great way to have fun on those rainy days or looking for some downtime out of the warm weather. Bring on the summer time and summer fun!
Have some Summer word game fun with this sweet word scramble with an answer key.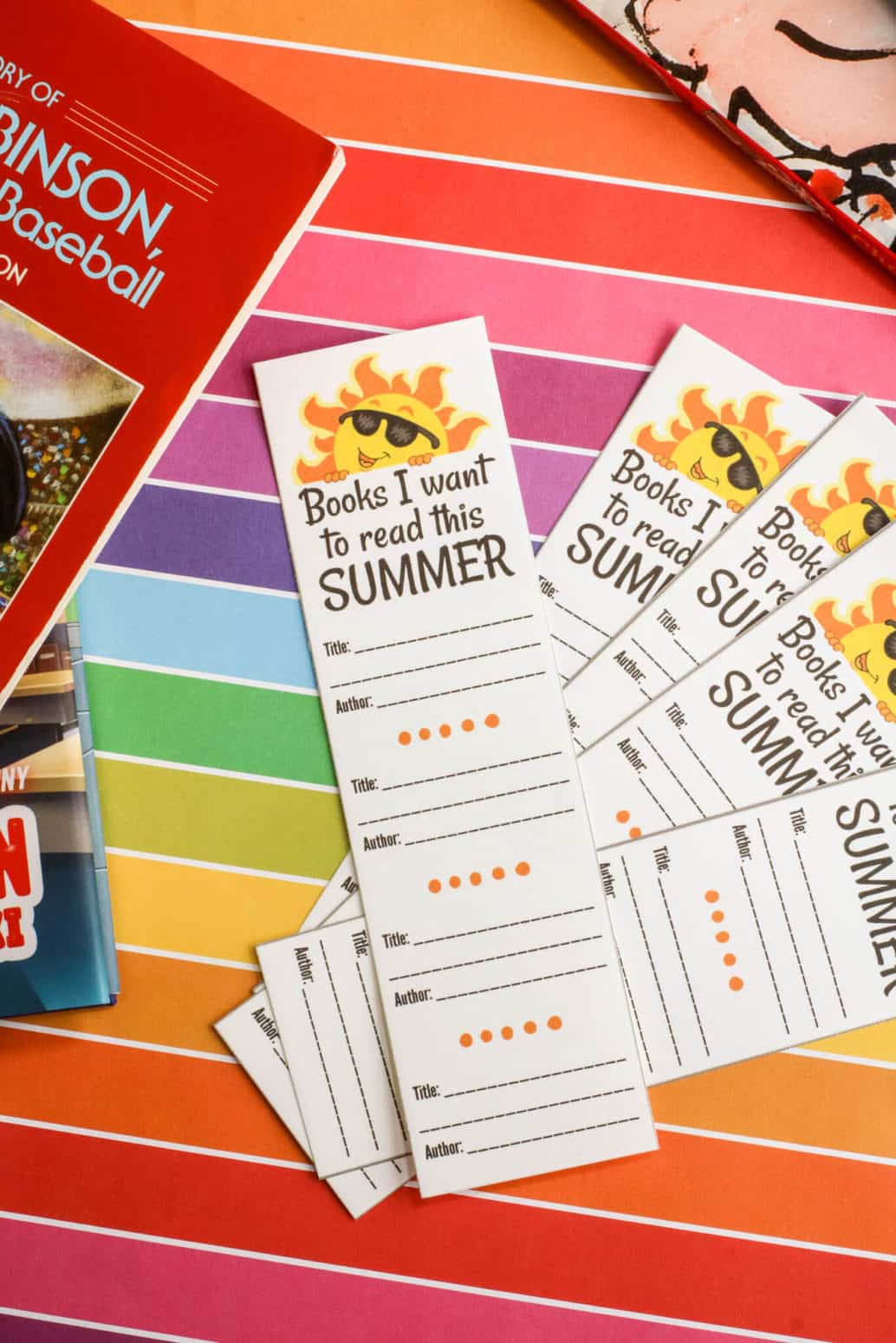 Take your summer reading to the next level with our vibrant and delightful Summer Reading Bookmarks! Use these sweet printable bookmarks to log your progress in your favorite books as well as each of your summer books. They will add a touch of fun and inspiration to your reading adventures all summer long and have you ready for the start of the school year!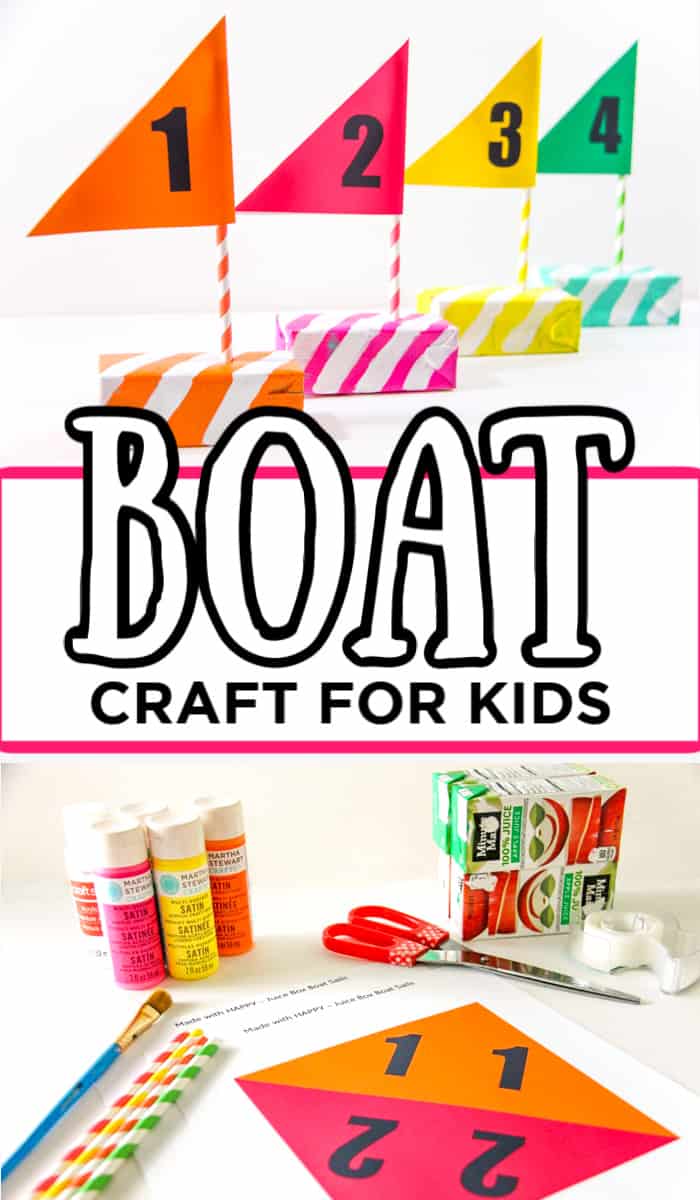 Summer and water are two of my kid's favorite things. That is what makes this boat craft for kids that much more fun. We have included free printable number flags for your boat to try and race them across the pool or water table. This is a great boredom-buster summer craft.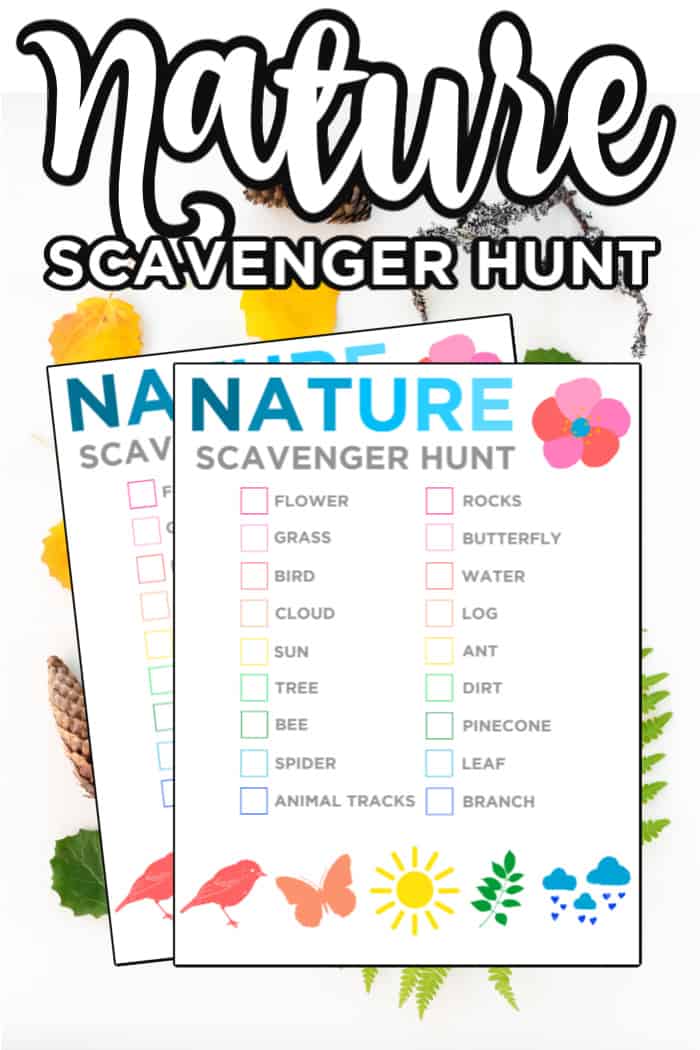 Heading out on a nature walk or hike this Summer? Make sure you have this fun Nature Scavenger Hunt Printable. Kids of all ages (me included) love adding to our nature hikes with a fun checklist of all kinds of fun nature items. You can even laminate it and use it each time you head out this Summer.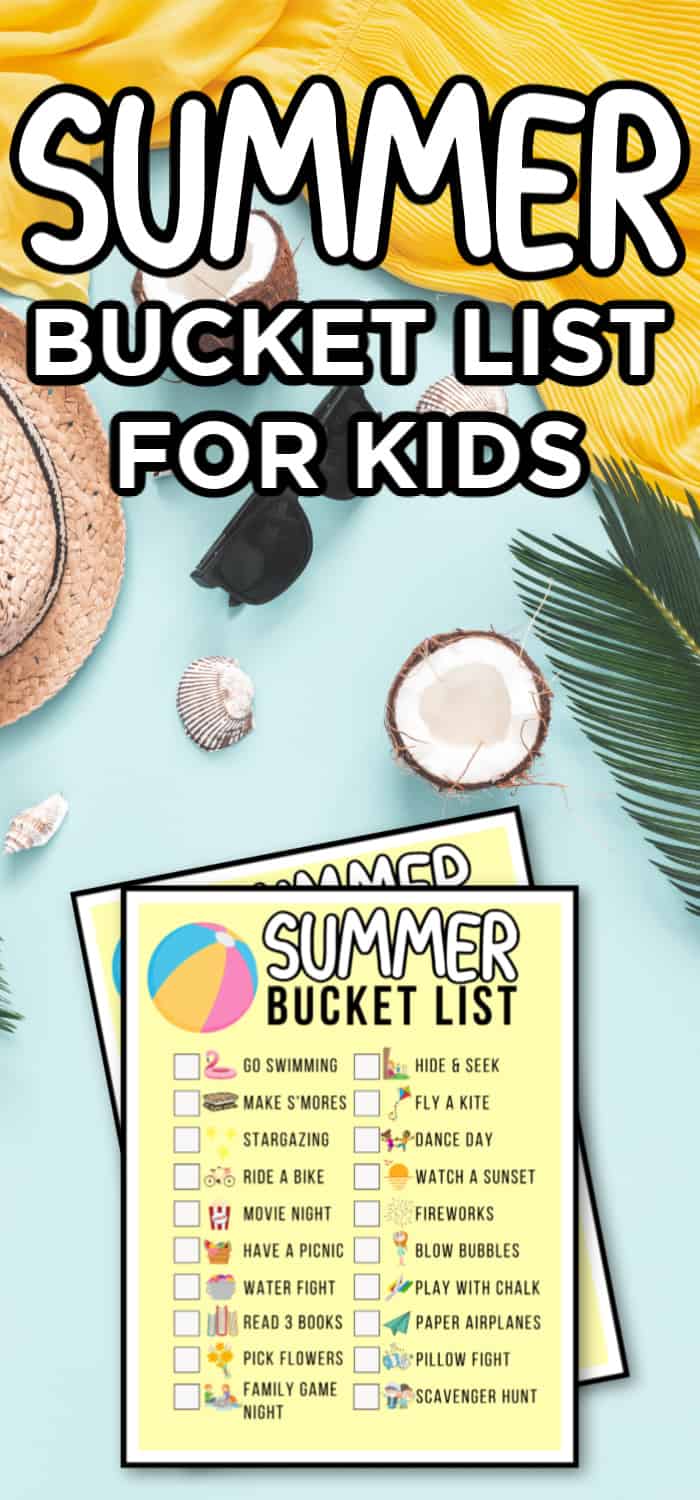 This free printable summer bucket list for kids of all ages is full of all kinds of fun summer activities. Kids will love checking off the fun as they go.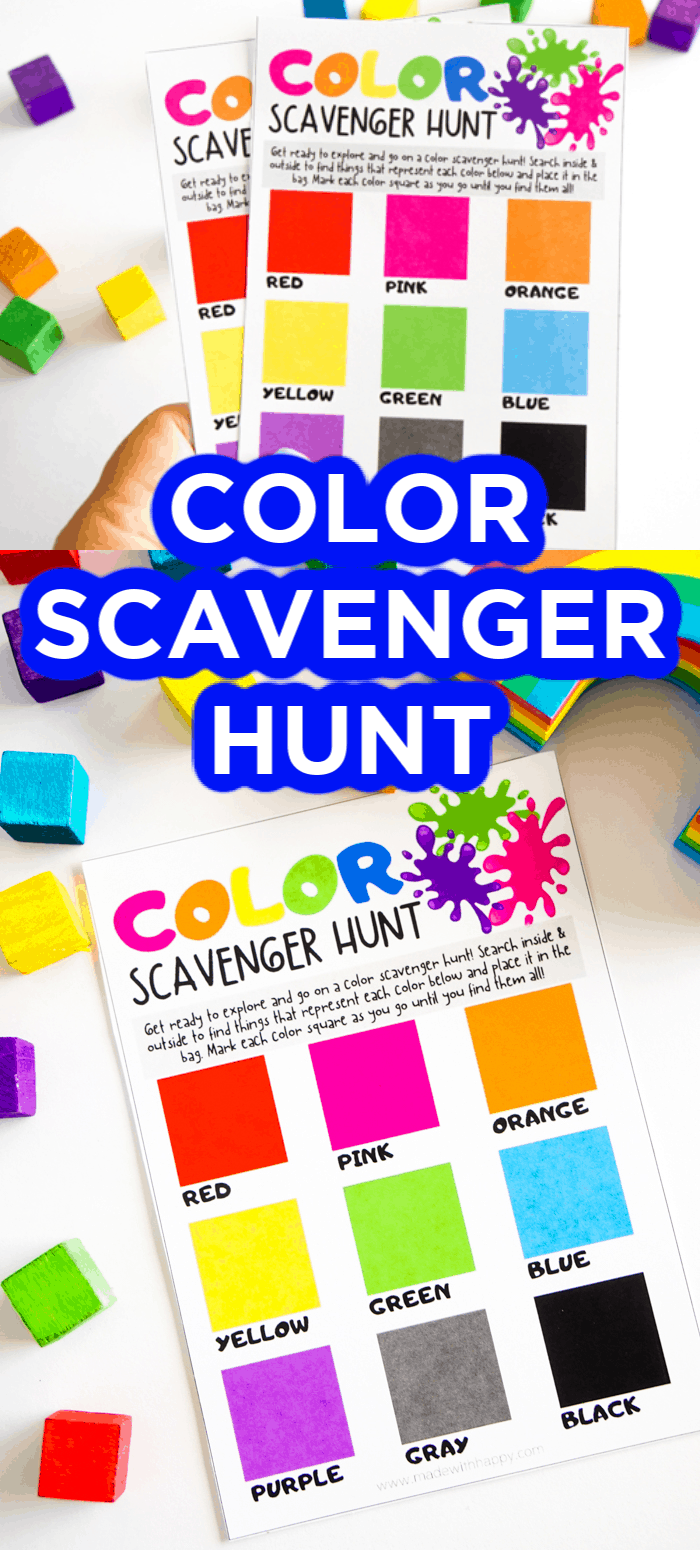 This color scavenger hunt for kids is a great activity. This colorful activity takes kids indoors and outdoors looking for all kinds of happy colors.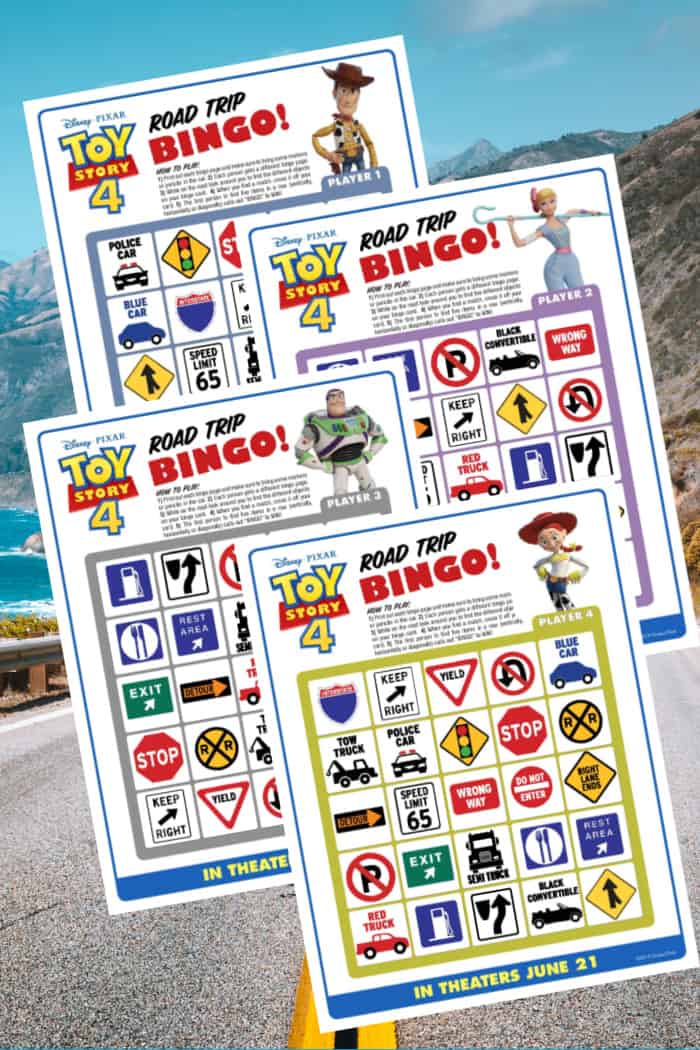 Embark on a Toy Story-inspired adventure with our Road Trip Bingo printable! Keep the excitement alive during long car rides by spotting iconic characters like Woody, Buzz Lightyear, and Jessie, as well as other fun items from the beloved movie series. Get ready for memorable summer road trips with this entertaining game that will have the whole family engaged and entertained!
Did you know that Dinosaur day is at the beginning of Summer? Celebrate those prehistoric beauties all Summer long with this fun free printable Summer bingo.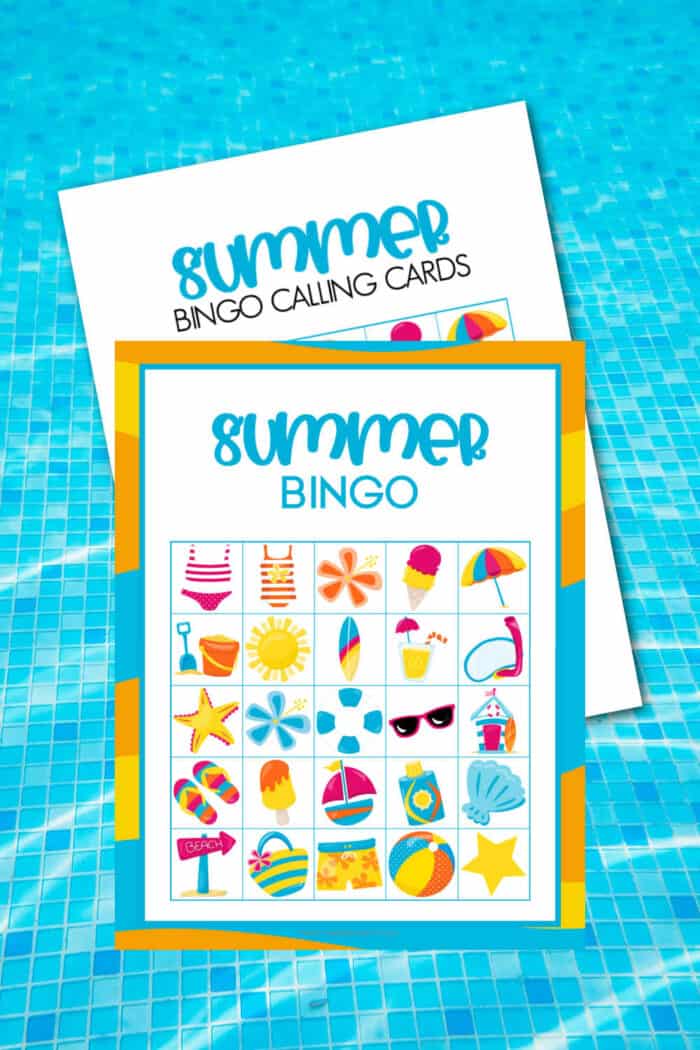 Have some fun with this summer-themed game. Summer bingo is fun with friends and family.
Have fun learning to draw a cute fish and then coloring it in with all your favorite colors.
Have a Happy June with this sweet word search for kids of all ages.
Happy month of July with these free printable July word searches.
Wrap up Summer with some extra fun with this August word search.
Summer Printable Coloring Pages
Are you looking for free Summer printable coloring pages that the kids are going to love? These printable Summer coloring pages are great for all ages.
The sweet taste of Summer with this cute strawberry coloring page. This printable is perfect to put a smile on your little one's face.
This flip flop coloring page is all kind of fun and for sure a fun idea to color for Summer.
Nothing screams Summer like watermelon. This free printable coloring page is great to have on hand for the kids to sit down and relax after a long day at the pool or beach.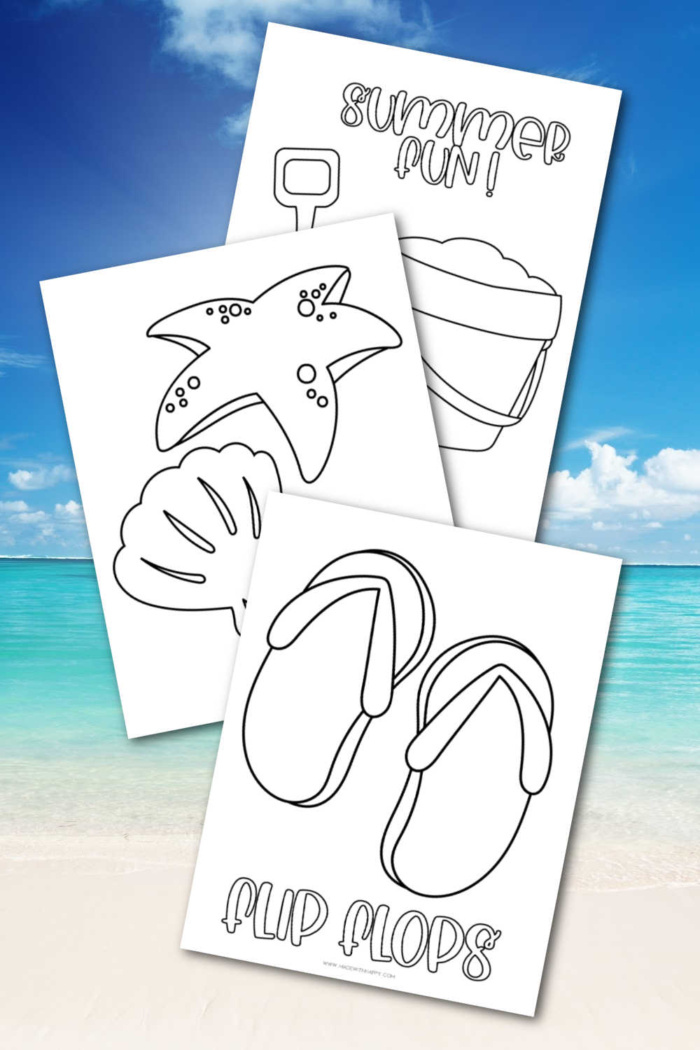 Have some summer vacation fun with these three beach color pages.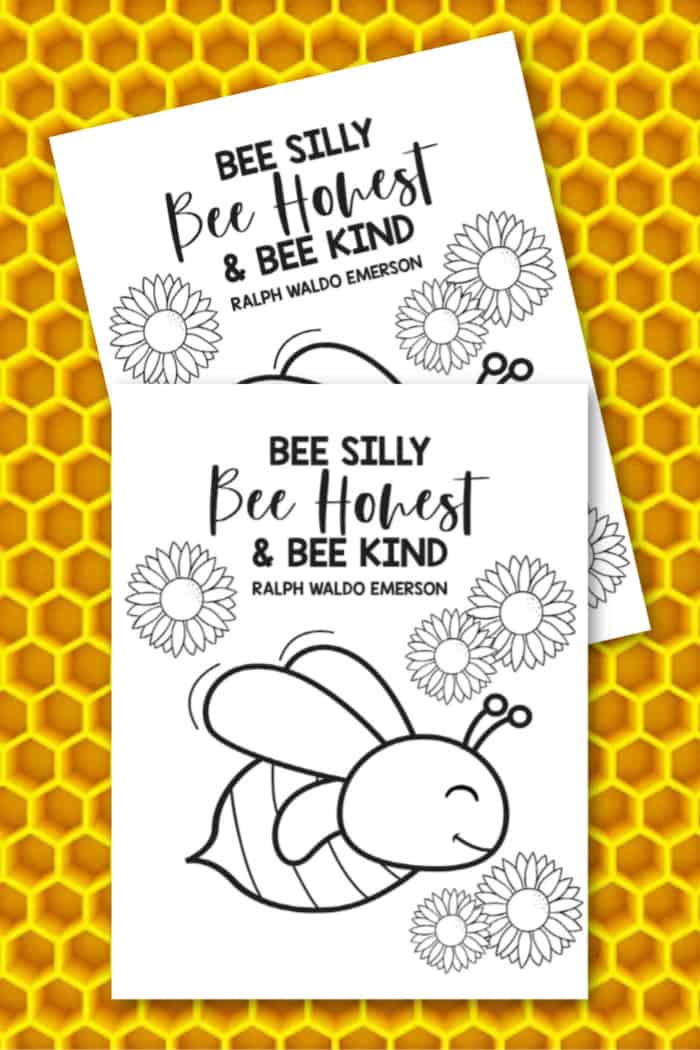 These are the fun and Summer bees we all love the see. This fun and free printable bee coloring pages are always fun to color during your downtime from the pool. This busy bee coloring page is one that kids of all ages will love.
One of our favorite fruits of Summer is this sweet pineapple begging for some coloring.
While donuts are a tasty treat all year long, National Donut Day is June 3rd and therefore we feel like including it in our Summer printables is appropriate.
Celebrate the end of Summer with these beautiful flowers. Grab our free printable sunflower coloring page, their favorite markers, and their masterpiece can live on through the Fall.
Have some June coloring fun with this free printable June coloring page with fun ideas like a beach ball, beach umbrella, bathing suits, and lots of other fun things.
Celebrate America's birthday and some mid-summer fun with this free July coloring page.
Squeeze the last fun out of summer with this August coloring page.
4th of July Printables
Do not miss out on this printable 4th of July coloring page! Not only are they great coloring sheets but they are really HAPPY coloring pages too.
These fun 4th of July Printables are great printable activities for Independence Day. These patriotic printables with a maze, coloring pages, and more.
Have some word search fun this 4th of July.
Get unscrambling with this fun and free printable fourth of July word scramble filled with all kinds of patriotic words.
We love the idea of printing out lots of fun coloring pages like these free printable coloring pages to help celebrate the 4th of July
Celebrate the 4th of July with these sweet color by-number worksheets.
4th of July Bingo
Have some great patriotic fun with these free printable bingo cards this 4th.
4th of July Puzzles
If you have a puzzle fan, then these 20 pages of July 4th puzzles are sure to make them all kinds of HAPPY.
Printable Home Decor Art
Enjoy this colorful free printable poster that is sure to bring the HAPPY to any room. It will make you want to clap your hands - Hooray!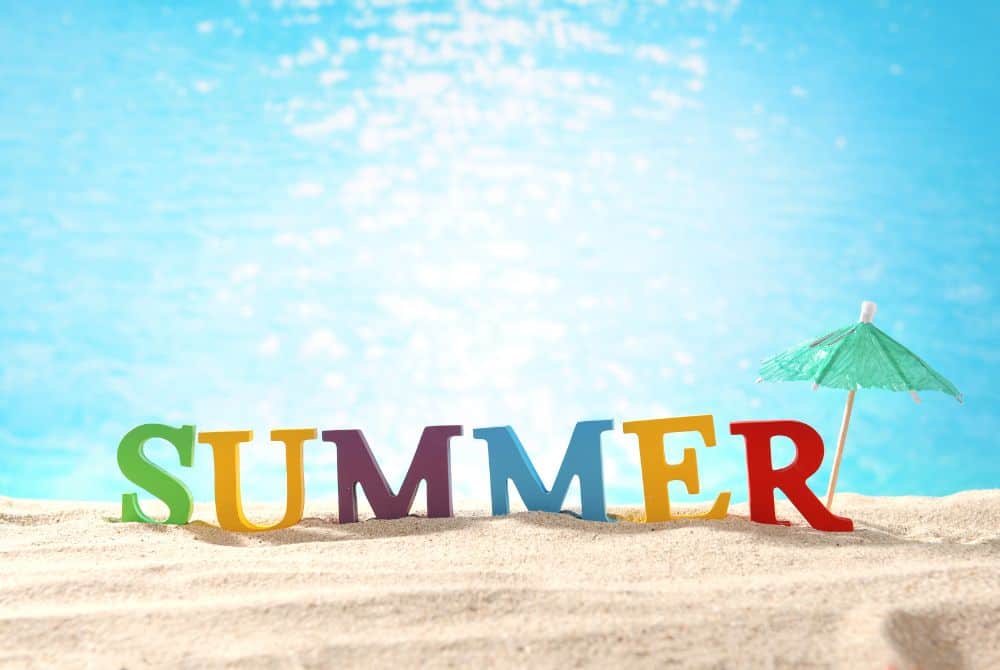 Other Summer Fun You Might Enjoy
Fill those water guns with paint and get your art on with this fun Water Gun Painting Art Project.
Turn that dollar spot hat into a Summer dream with this DIY Beach Please hat! This is a fun and flirty hat that you can make with just a few supplies.
We have curated the perfect combination of Summer cupcakes. These warm-weather cupcakes are the perfect additions to a pool party or Summer BBQ.
We highlighted these Coloring Page of Summer and Printables along with some other fun kid's crafts in our Summer Crafts along with our 101+ Easy Craft Ideas for kids.
You also do not want to miss our 101+ Fun Coloring Pages For Kids and 101+ Free Kids Printables full of Crafts & Coloring Pages.
Grab You Summer Bundle
*For personal use only
CONNECT WITH MADE WITH HAPPY!
Be sure to follow me on social media, so you never miss a post!
Facebook | Twitter | Youtube | Pinterest | Instagram
Looking for crafts to keep your child busy? Sign up for my 5 Ridiculous HAPPY Activities in under 30 minutes for your kids delivered directly to your inbox!
Find and shop my favorite products on my Amazon storefront here!
FREE SUMMER PRINTABLES
PIN IT TO YOUR FAVORITE BOARD ON PINTEREST!
FOLLOW MADEWITHHAPPY ON PINTEREST FOR ALL THINGS HAPPY!