Join our Summer Drawing Challenge, explore vibrant themes, and unleash your creativity to showcase your artistic skills this season.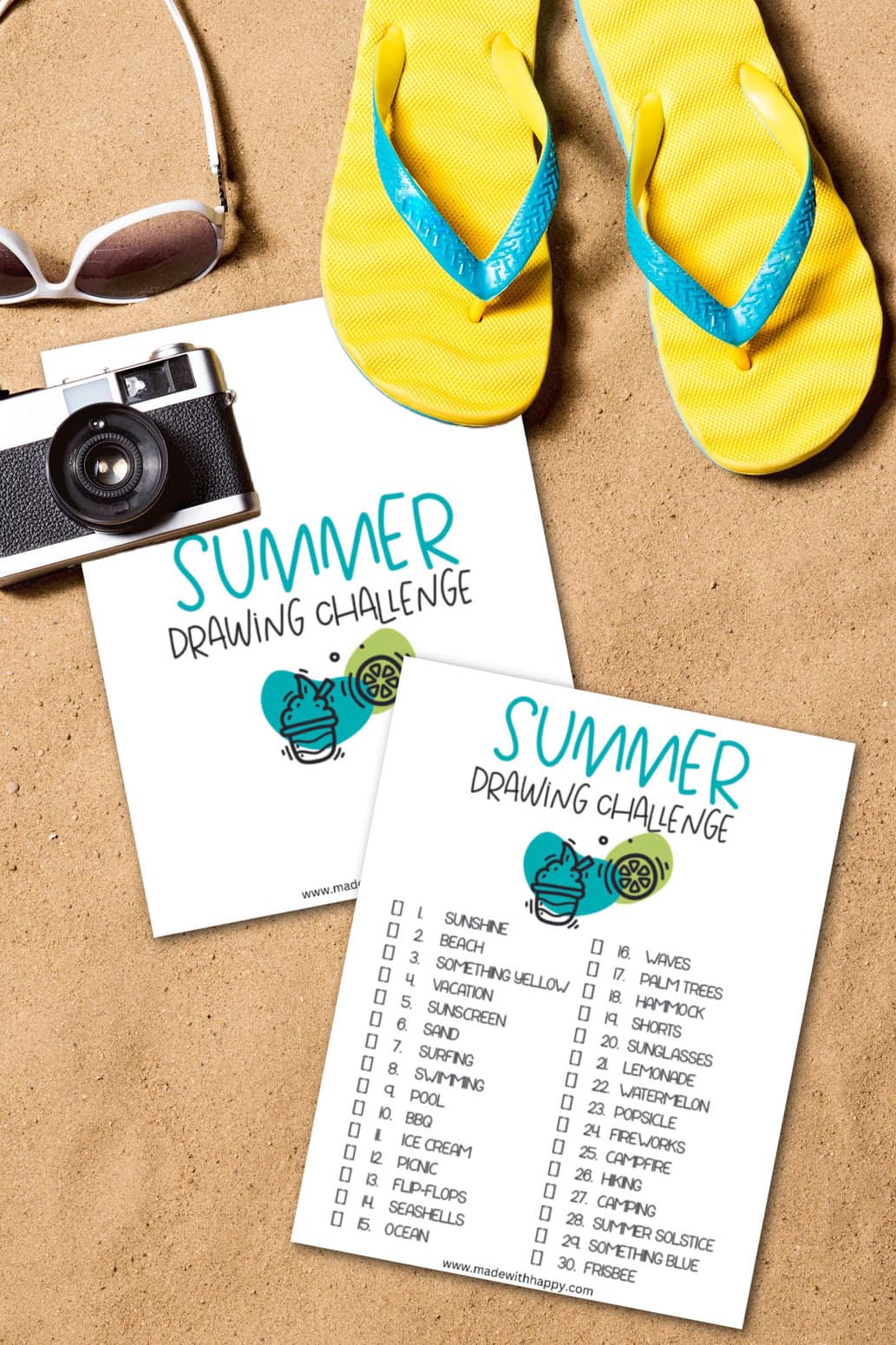 This Summer Drawing Challenge is a fun activity for kids of all ages to beat the summer heat. This free printable summer art challenge is a great way for kids to have some summer fun learning new skills and drawing some of their favorite Summer activities.
Do you feel that? It's the energy of the summer sun, the smell of newly sharpened pencils, and the sound of blank pages waiting to be filled. Get ready, because we're doing a Summer Drawing Challenge! Yes, you heard right! It's the perfect way to keep your kids busy, add a dash of fun to the summer, and create amazing art at the same time!
Doodling on printer paper? Got a sketchbook? Or just maybe an old receipt? That's okay! Remember, every great artist was once an amateur. There's a first time for everything, right? The key is to keep going, to keep learning, and most importantly, to keep having fun!
This drawing challenge can fill up free time, and help create a drawing habit too! Use it how you will! Do all of the drawings in one day? Or maybe as you see them? Just plan one a day? It's up to you!
Summer Drawing and Fun
Ah, summer! The time of year when the days are longer, the sun is brighter, and the outdoors calls to us. It's also the perfect time to try new things, experiment with different styles of art, and engage in a creative challenge!
And for those of you who might be wondering - you don't need to be a Van Gogh or a Da Vinci to participate. This drawing challenge is open to all skill levels.
The prompts are simple. Draw what you see this summer. Draw the fun things about summer. And just enjoy it! The challenge provides enough space and flexibility for everyone to participate and learn at their own pace.
Check Out These Summer Drawing Ideas!
What makes the Summer Drawing Challenge such a great exercise? Well, first of all, it's all about drawing! This universal form of expression is a wonderful way to communicate ideas, emotions, and stories. Plus, it's loads of fun!
Maybe your kids want to go with traditional media like ink pens and printer paper. Or maybe they want to try going digital with the latest art software. Let them flex those creative muscles! The challenge covers a wide range of drawing skills, from basic shapes to complex drawings, they can draw and grow at their own pace.
And here's the best thing - there's no pressure! This is a safe space to experiment, make mistakes, and most importantly, have fun. No competition! Instead, let them explore their own ideas. You may just unleash their inner Picasso!
Don't miss our How To Draw Animals post!
Daily Drawing Challenge Fun
I love using this challenge to create a new piece of art every day. Each day comes with a specific prompt. But what I love most is that it isn't super specific! The short prompts mean the kids can really come up with their own ideas.
Why not use watercolor? Or paint, or chalk, or pencil, or markers, and I could go on but you get it! They get to choose and it's lovely.
Don't be afraid to do this challenge with them either! Kids LOVE it when we join them! So stop what you're doing for a minute, and create your own little masterpiece. It'll be fun for both of you! So grab your supplies, find a comfortable spot, and get ready to draw! Let's make this summer the most artistic one yet!
We highlighted this Summer Printables along with some other fun kid's crafts in our June Crafts along with our 101+ Easy Craft Ideas for kids.
You also do not want to miss our 101+ Printable Coloring Pages For Kids and 101+ Printables For Kids full of Crafts and Coloring Pages.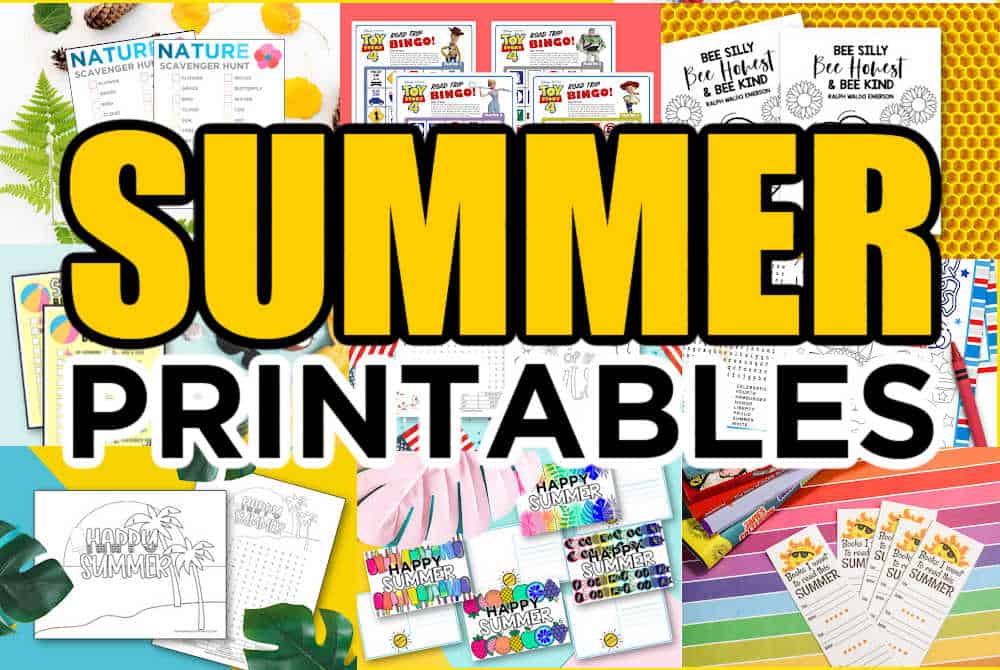 Download Summer Digital Drawing Challenge
Enter your name and email in the form below and you will be taken directly to the free printable Summer Digital Drawing Challenge pdf file. If you do not wish to enter your information, you can always find the Summer Art Challenge in our shop.
*For personal use only
CONNECT WITH MADE WITH HAPPY!
Be sure to follow me on social media, so you never miss a post!
Facebook | Twitter | Youtube | Pinterest | Instagram
Looking for crafts to keep your child busy? Sign up for my 5 Ridiculous HAPPY Activities in under 30 minutes for your kids delivered directly to your inbox!
Find and shop my favorite products on my Amazon storefront here!
SUMMER DRAWING CHALLENGE
PIN IT TO YOUR DIY BOARD ON PINTEREST!
FOLLOW MADE WITH HAPPY ON PINTEREST FOR ALL THINGS HAPPY!