How to create the a fun glitter pumpkin with kids. Alternative to carving pumpkins! 
We've found that with little ones at home, although it's fun to carve pumpkins, it tends to be a little easier to have some no carve pumpkins too. This year we created a few different pumpkin options including
Glitter Pumpkins
They are pretty simple to make and the impact is outstanding.
Supplies



Directions

This is a great project to do with the kids.  We found a bag of the small pumpkins for a dollar or two at Walmart.
Spray the pumpkin with the glue.
Then holding over a bowl pour the glitter onto the pumpkin.
You may need to re-pour the excess glitter back over the pumpkin, but then you'll have it all covered.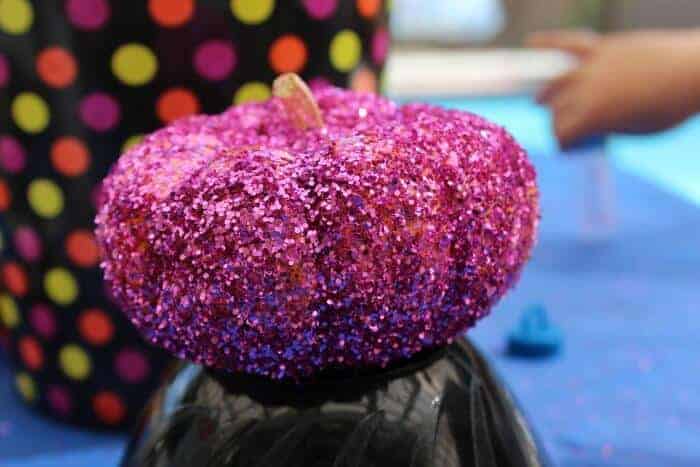 Viola, you have the most beautiful glitter pumpkin.
Some of our other favorite non-carve pumpkin.