Hi friends. Today I'm over at Club Chica Circle with a full tutorial on these out of control cute pillow boxes turned oogly googly monsters candy boxes.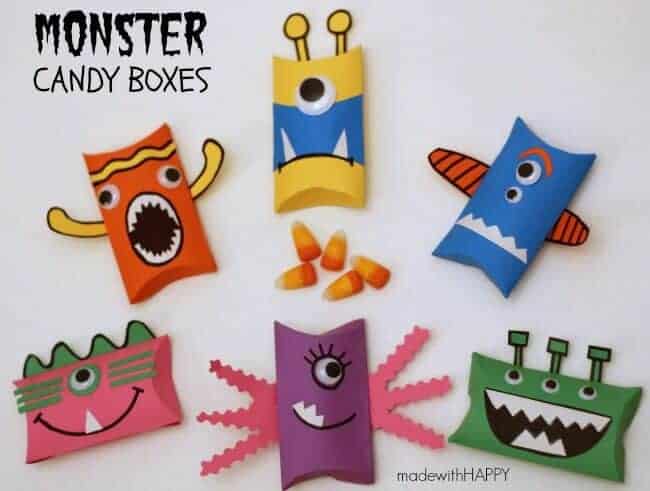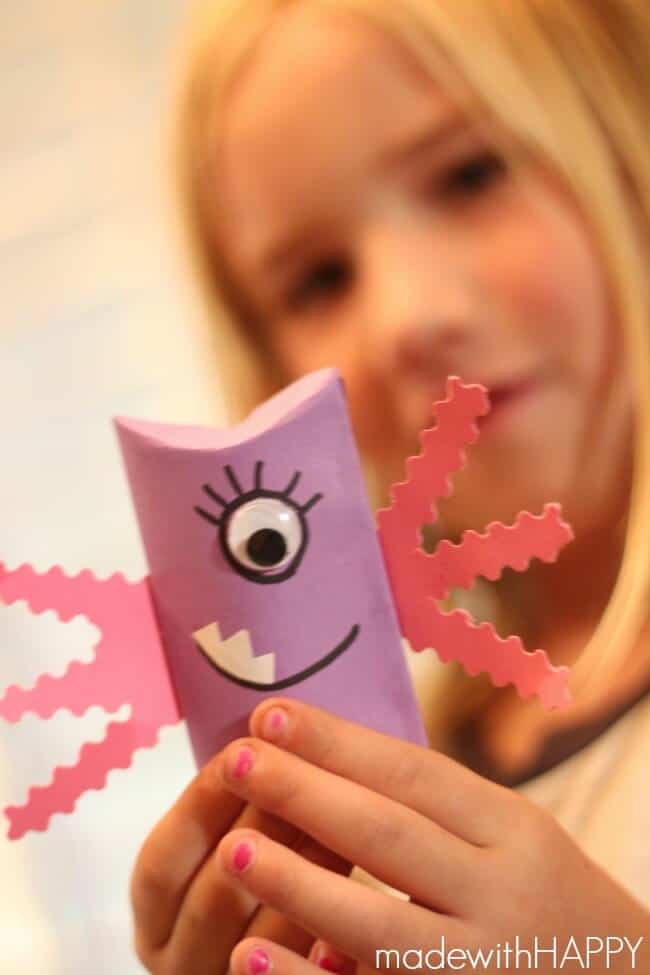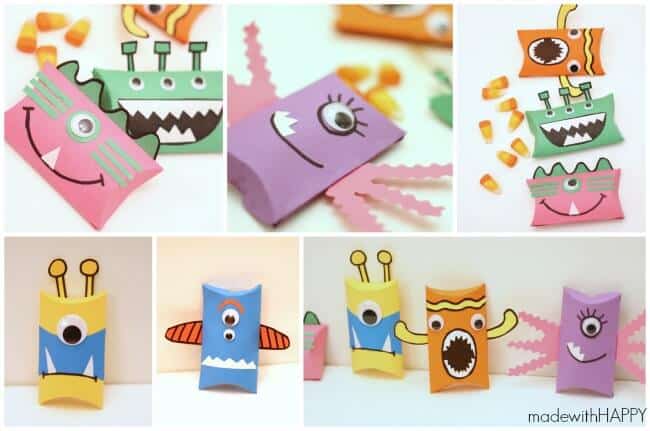 Made with HAPPY Girl and I had an absolute blast crafting these together so that she can hand them out to her friends filled with some fun yummy candy. Monster Walk your way over to see the full tutorial ASAP.
We highlighted this Halloween craft along with some other fun kids craft in our October Crafts for Kids along with our 101+ Easy Craft Ideas for kids.
All kinds of fun with some simple supplies you may just have at home. These are great for Halloween, but also make for a fun Valentines too.
Other Valentines Crafts You Might Enjoy

Other Halloween Crafts You Might Enjoy