This post and its photos may contain affiliate links. As an Amazon associate I earn from qualifying purchases. If you make a purchase through these links, I may receive a small commission at no extra cost to you!
These 15+ St. Patrick's Day Crafts for Kids are sure to be a huge hit with preschoolers, kindergartners, and kids of all ages.
Lucky and HAPPY are these St. Patrick's Day Crafts for Kids! Children love all the green, all the leprechauns, and all the fun that we have with these St. Paddy's day kids craft ideas!
If you have spent any time on our site, then you will find out pretty quickly that rainbows are our favorite. Seeing as they are a huge part of St. Patrick's Day, it is has become one of our favorite holidays. Check out some of our most popular rainbow post including: Rainbow Punch Pinata, The Best Rainbow Rice Crispy Treats, Rainbow Making 10 Worksheet, Rainbow Cheesecake and Rainbow DIY Tassel Garland.
We highlighted these St. Patrick's Day Crafts along with some other fun kids craft in our March Crafts for Kids along with our 101+ Easy Craft Ideas for kids.
You also do not want to miss our 101+ Free Kids Printables full of Crafts, Games, and Coloring Pages.
Easy St Patrick's Day Crafts Ideas for Kids
These St. Patricks craft ideas feature rainbow crafts, free printables, shamrock crafts, and all kinds of pot of gold fun!
Bust out all your paper plates, tissue paper, pom poms, and rainbow paper and get your St.Patrick's day crafting on.
St. Patrick's Day with Kids
If your kids are anything like mine, then they love all things about St. Patrick's Day. They even love the idea that a leprechaun running around their house or classroom causing a commotion.
The way I see it, they are only little once. Why not let them have fun with leprechaun traps and four leaf clover crafts?
Easy Rainbow Crafts
If rainbow crafts are more your jam, then do not miss our 15+ Rainbow Crafts for Kids post with all things Rainbow. Check out our 25+ AWESOME Rainbow Craft Supplies for all your crafting needs.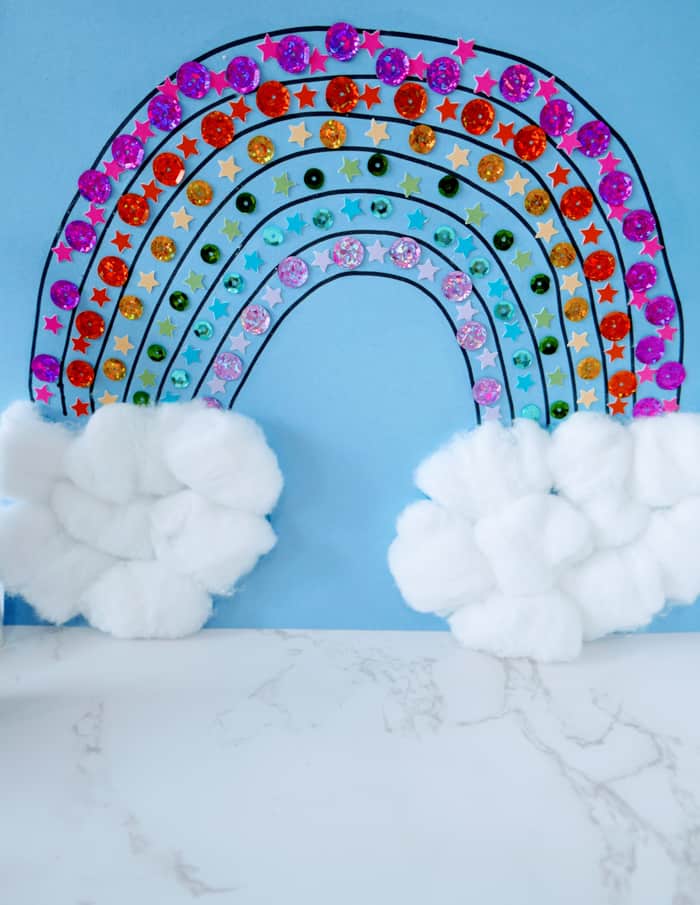 This sweet and colorful paint sample rainbow craft is a great paper craft that kids of all ages will enjoy. Its full of color and drawing and a great arts and crafts project for St. Patrick's Day.
Looking for a fun St. Patrick s day crafts for toddlers and preschoolers, then we have you covered with this Rainbow Art Project!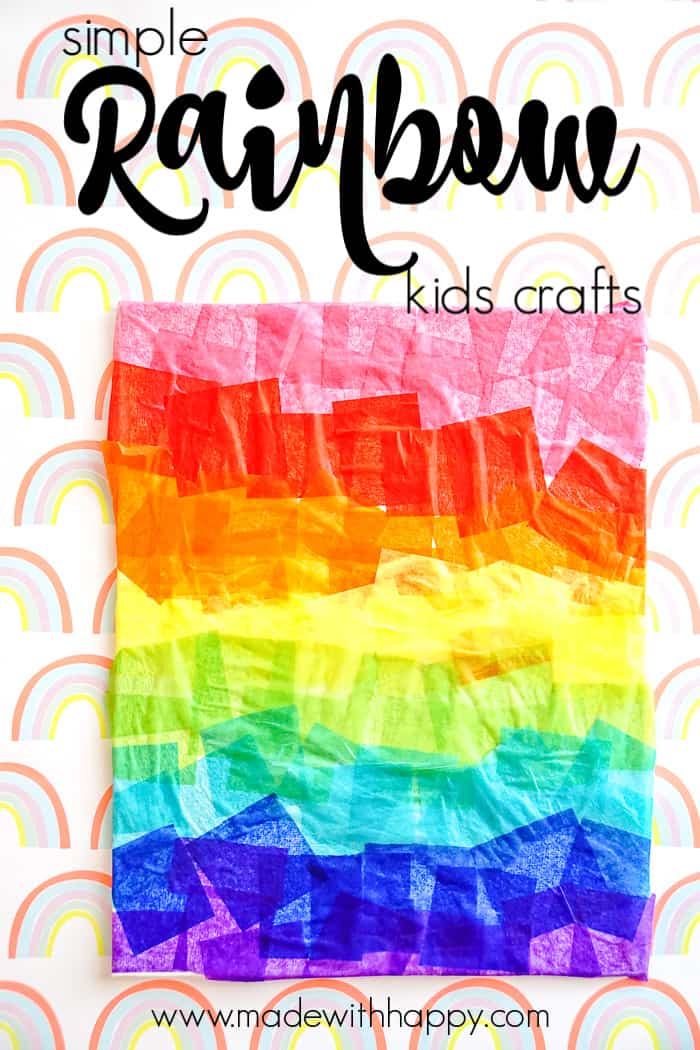 Simple rainbow crafts for kindergartners, rainbow crafts for preschoolers or even lower grade elementary school kids.
While piñatas might always scream St. Patrick's Day, we love these mini rainbow piñatas so much, we like to craft them all year long. Fill with some St. Patrick's Day Chocolate Coins for some added St. Patrick's Day fun!
While this St. Patrick's Day Bingo is not necessarily a craft, it is all kinds of fun for kids of all ages. Grab these 10 free printable game cards and calling card and prepare to have some fun!
Easy Leprechaun Crafts
This is a great craft for your toddler or preschooler. They will have fun putting together the felt and making the cutest leprechaun hats.
Another fun idea with cupcake liners and craft paper.
We adore play dough at our house and think that this is all kinds of fun this St. Patty's day
Fun with shapes and crafting is what kids crafts is all about. We love this cutie leprechaun craft.
Oh what fun these leprechaun hats crafts are! We love the fun and glitter and are definitely going to be making these at our house!
Torn paper crafts are some of our favorites. The kids always have the best time making something out of what seems to be a pile of paper scraps.
Shamrock Crafts for Kids
The kids will have some serious fun with cupcake liners!
This little burlap clover is the cutest. You know how much we love burlap and love this fun craft
My daughter is obsessed with necklace making and we think this craft is all kinds of fun.
Love the idea of turning those Valentines heart doilies into a fun St. Patrick's Day Craft!
Sticky paper crafts are fun for the kids, especially the littles. They can go around the house, classroom collecting all the green things and then collect them all in one place.
We always have an ever changing sun catcher on our window. We adore this glitter shamrock one.
Super cute hair clips with shamrocks. I want one for my hair now!
Marble paint is all kinds of fun for the kid (and parents... :)) We thinks these are all kinds of happy
These are so fun and make for a fun St. Patrick's Day decoration.
Paper clovers are so fun, especially when you can shape them into a fun hanging craft.
Other St. Patrick's Day Craft Questions
Now that you have a full list of crafts you can make for St. Patty's Day, here are a few questions you might have.
How do you make St Patricks Day crafts?
Many of the crafts listed above are made starting with craft paper and glue. Once you decide on the craft, grab the simple supplies and start making your lucky craft.
Why we wear green on St Patrick Day?
Tradition has it, that we wear green on St. Patrick's day so that we do not risk getting pinched by a leprechaun. Wearing green apparently makes you invisible to leprechauns and so if the leprechaun sees you, he'll pinch you.
Why do we have St Patrick's Day?
The holiday of St. Patrick's Day was a day to honor the death of St. Patrick. He was the patron saint of Ireland. The day is now evolved into a celebration of all things Irish including foods, music, dancing and parades.
We have lots of other great St. Patrick's Day Crafts and Treats to celebrate with your kids.
CONNECT WITH MADE WITH HAPPY!
Be sure to follow me on social media, so you never miss a post!
Facebook | Twitter | Youtube
Pinterest | Instagram
Looking for crafts to keep your child busy? Sign up for my 5 Ridiculous HAPPY Activities in under 30 minutes for your kids delivered direct to your inbox!
Find and shop my favorite products in my Amazon storefront here!
Easy St Patrick's Day Crafts for Kids
PIN IT TO YOUR CRAFT BOARD ON PINTEREST!
FOLLOW MADEWITHHAPPY ON PINTEREST FOR ALL THINGS HAPPY!