These Rainbow DIY Yarn Wall Hang Tapestries are full of color and all the rage these days.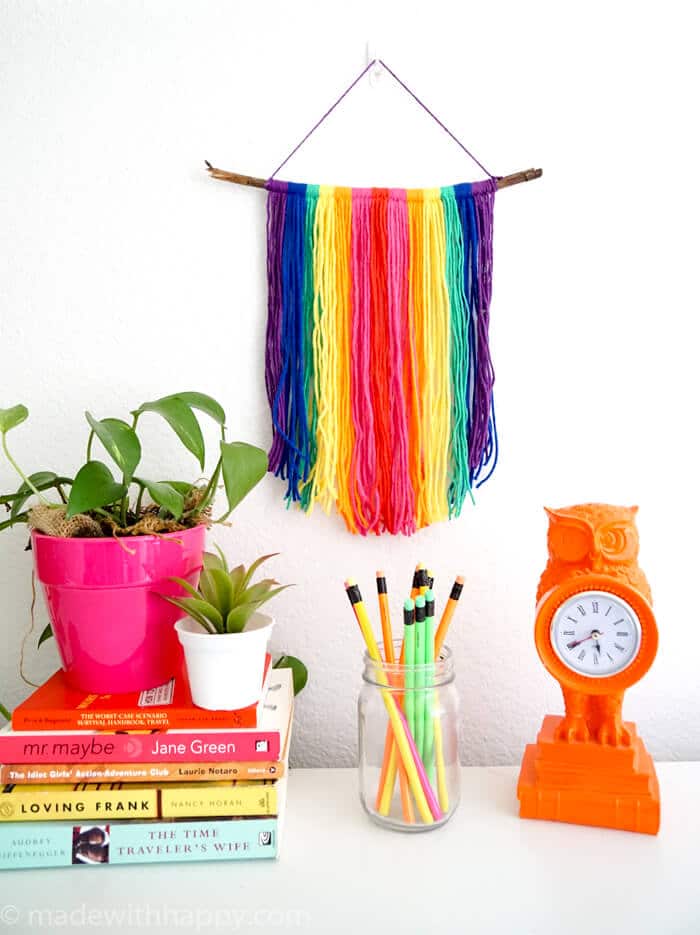 I have been really into weaving, macrame and wall tapestries lately. If you are too, I have some great tutorials coming up for you. For those that might be feeling like macrame is a bit too complicated for them in the beginning I put together this super simple DIY yarn wall hang that will ease you into knots.
All the wall hangs and weaves I have been seeing lately have been lacking one important element… COLOR! I am crazy for color and can't get enough of it. I also have a secret addiction to yarn lately, and so this is a great way to use some of those awesome colored skeins of yarn hanging around.
Also, there are many ways to create a wall hang. I love the look of driftwood or natural sticks, but you can also use a dowel in the case that you don't have any sticks laying around outside like I do.


DIY Yarn Wall Hang Tapestry
Supplies:
Directions: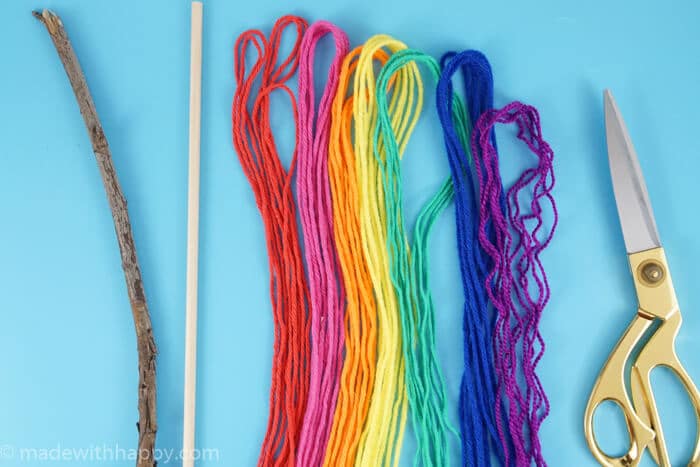 Cut your yarn into approximately 2 feet pieces. I cut 5 red, and then 10 pink, 10 orange, 10 yellow, 10 turquoise, 10 blue and 10 purple.
Starting in the middle of your stick, create a simple larks head knot with the red yarn. A larks head knot is where you fold the piece of yarn in half, then wrap the loop end of the folded yarn around the stick and pull the two legs of the folded yarn through the loop.
Continue with each color down the stick till you get to the end.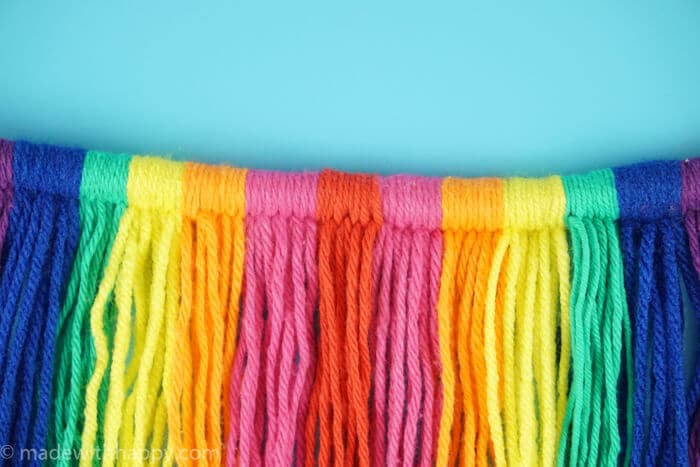 Once you have both sides complete, then cut one last piece of yarn in the outside color. My outside color was purple, so I cut a piece of yarn in purple approximately a foot long.
Tie each end of the purple piece of yarn in a double knot on each end of the wall hang.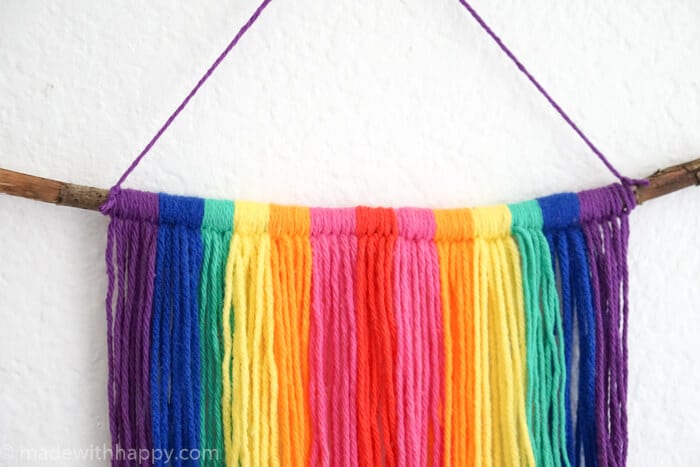 From here, you will need to cut the ends of the wall hang. You can cut the bottom into a number of shapes. V shapes, off centered v's, or the simple rounded bottom that I did for this to resemble a rainbow. The easiest way to cut this the most precise is to mount your hook on you wall and hang your wall hang in place. Comb out all the pieces of yarn and then trim the bottom.
These are great for dorm rooms, offices and basically anywhere in the house you want to add some color.
HAPPY MACRAME-ING!