We're so excited to be back at it and bringing you a bunch of new crafts, travels and recipes. We've been busting our booties over the last few weeks and are working vigorously to type as fast as we possibly can. Those that know me, know that sewing is not my strength, hence the no-sew pencil bag last week. In keeping with the no-sew fun, we're sharing the how to on these super adorbs bright no-sew rope bowls.
Here's how we did it!
Supplies:
Rope – We used a simple clothesline rope 100 feet
Yarn
Hot Glue
Directions:
Starting in the middle, create a spiral around the end of the rope using the hot glue.
Once you've created a flat circle large enough for your bowl, then begin to glue up the sides.
As you are hot gluing the bowl in place, cut pieces of your yarn and wrap around the rope and hot glue in place.
Once you are the top, glue the end into a small loop.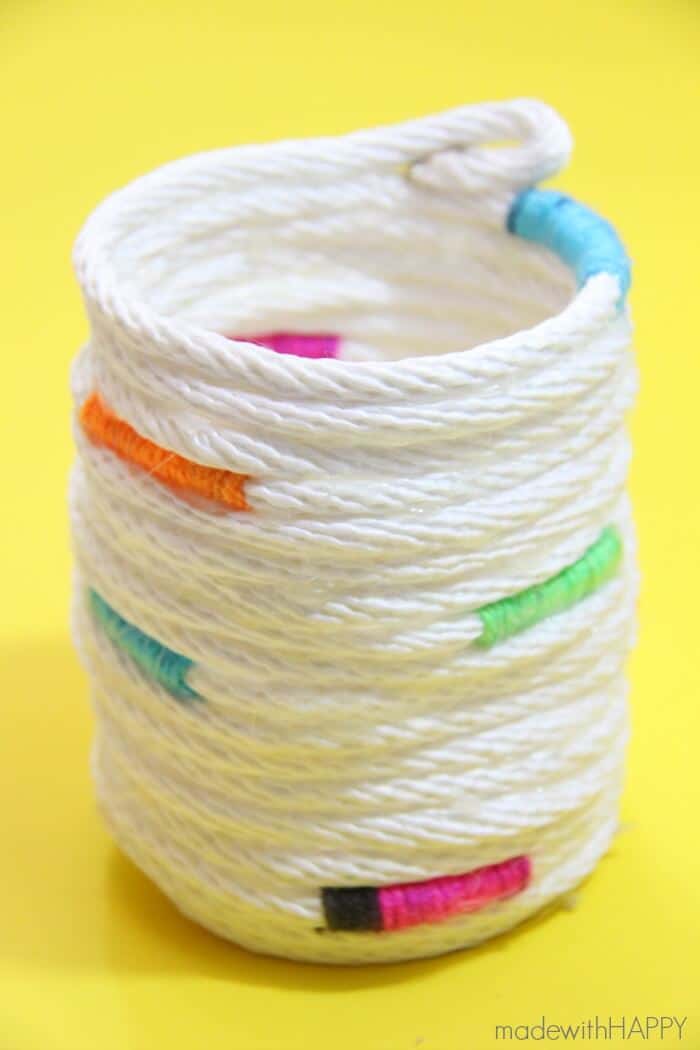 If you decide to glue the rope more one on top of each other, you can create more of a pencil holder type bowl or container. Easy peezy!
HAPPY CRAFTING!