This hoop Easter cross string art is a fun craft for older kids and teens. This is a great church craft for kids especially during Easter!
This Easter Cross String Art Project is a fun Easter cross craft.
Did you all know that March is Craft month? I know, so fun right?
In celebration of such a fun and HAPPY month, I've teamed up with some pretty fantastic bloggers sharing a series called, Crafting A-Z. Each blogger has a letter and they create something within that letter. Such a fun idea.
I picked the letter H and I am sharing with you Hoop String Easter Cross. Truth be told, the cross could be a gift or decor all year long, but it seems fitting to be part of Easter decor.
Supplies:
Embroidery Hoop
Craft Wire 16 Gauge
Wire pliers
Tape
Yarn
Cross Printable (Grab Below)
Directions: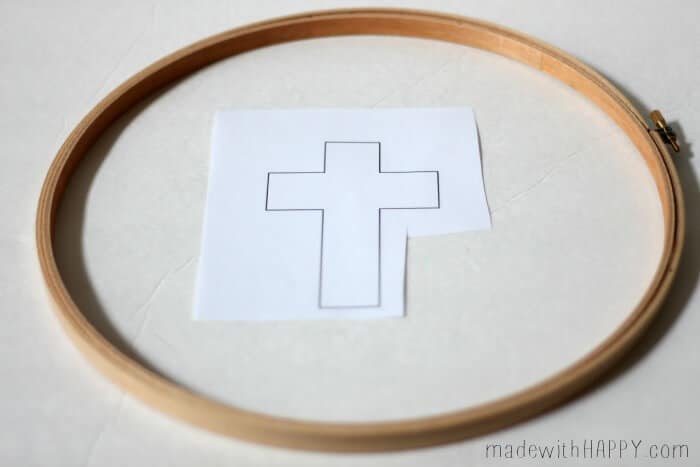 Start by printing out the printable.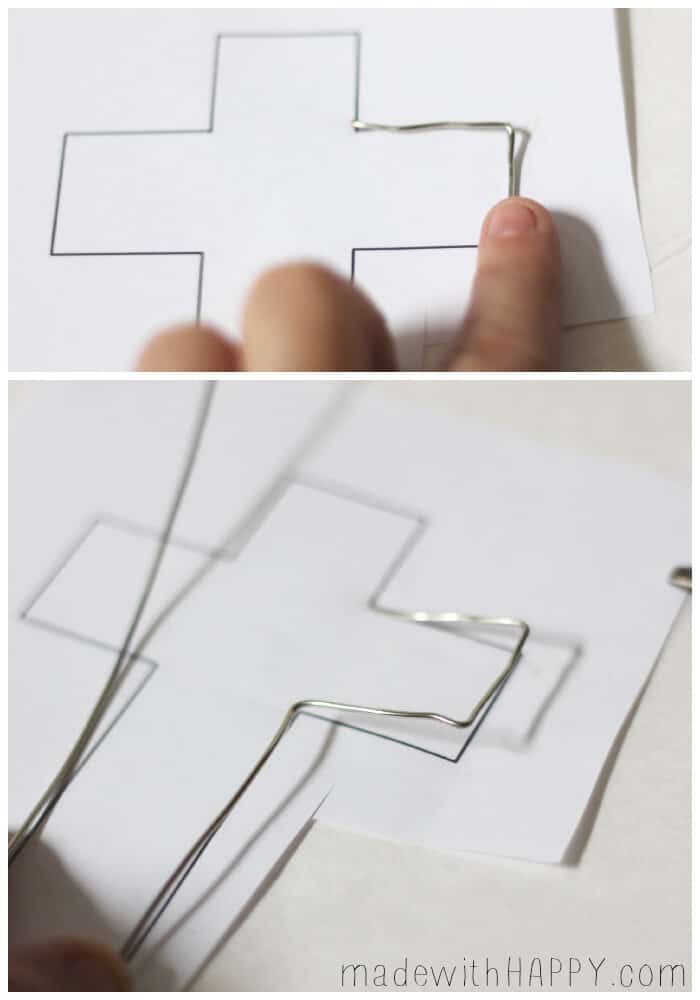 Using the craft wire and pliers to bend the wire to form the cross.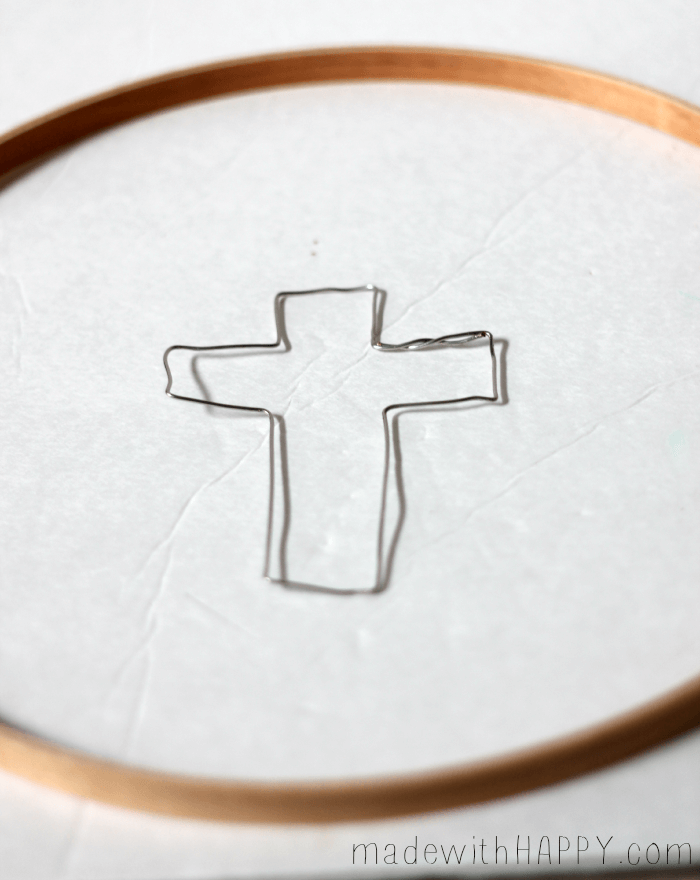 Using a piece of tape, tape the two ends of the wire together.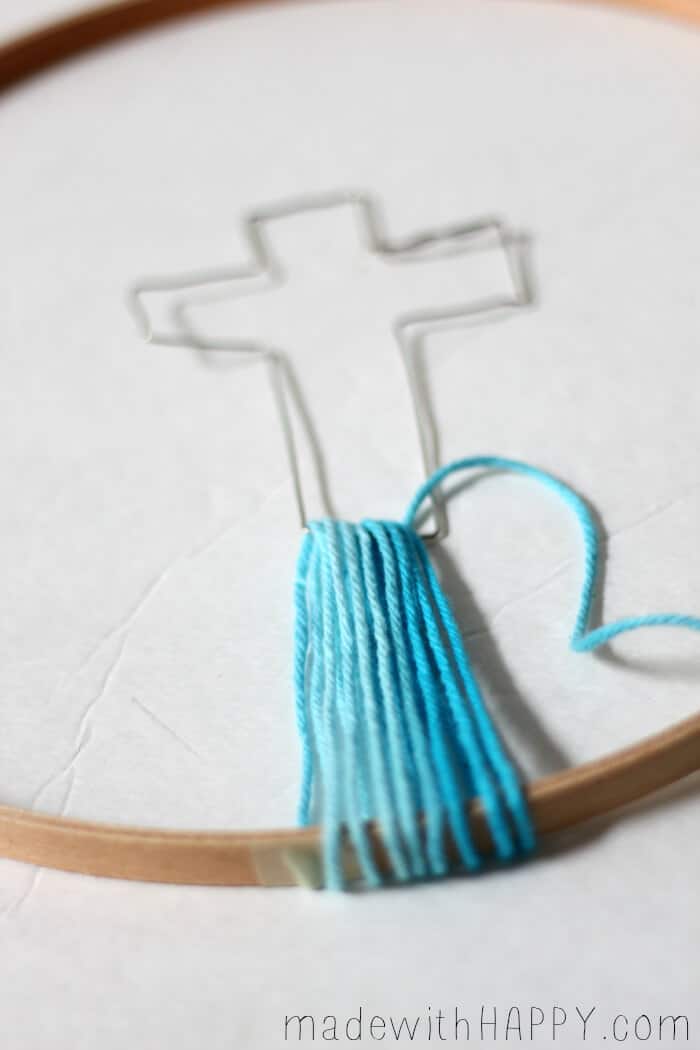 Start by using a piece of masking tape and tape the end of the yarn to the hoop and begin to loop the string around the hoop and through the cross.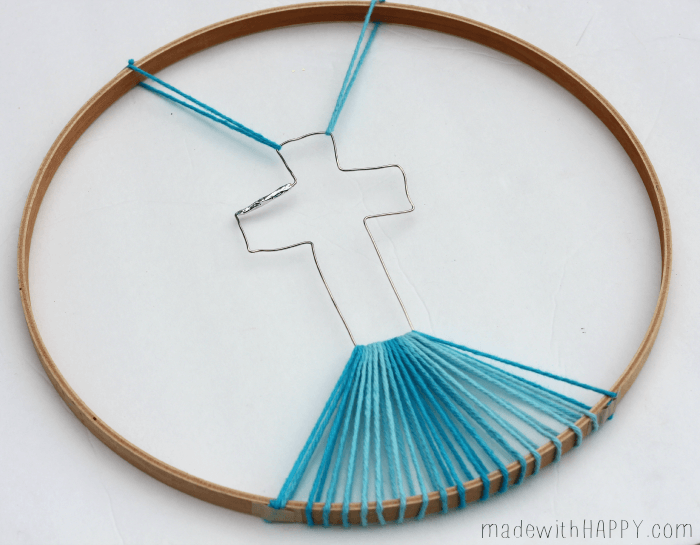 I found that it helped to stabilize the cross by taping up the corners on the top and bottom. Then you just make your way around the cross filling int he rest of the cross.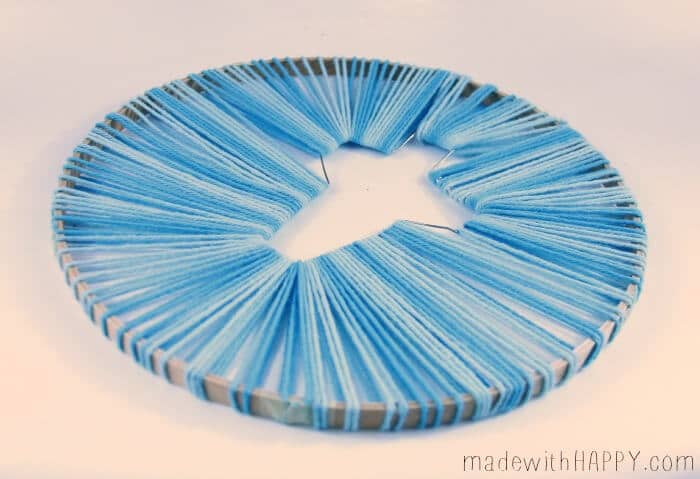 The one thing you have to look out for is pulling the string too tight. I pulled the string a little too tight and it made the cross expand a little, but I'm not going to lie, I kind of dig handmade crafts that aren't perfect.
Download Free Cross Template
Happy Crafting!
Other Easter Crafts
CROSS STRING ART
PIN IT TO YOUR FAVORITE BOARD ON PINTEREST!
FOLLOW MADE WITH HAPPY ON PINTEREST FOR ALL THINGS HAPPY!
Here are some of the other letters from this week. You can also check out the entire "alphabet" over at Crafting in the Rain.
G is for Gift for Mother's Day by Frenchie
H is for Hoop String Easter Cross by Made with Happy
I is for Ikat Clothespins by Hey, Let's Make Stuff
J is for Jean Pocket Purse by Ginger Snap Crafts
K is for K-cup Daffodils by The Kim Six Fix
L is for Letters by Inkhappi
M is for Monogram Wreath by One Krieger Chick