Looking for simple rainbow art projects and craft ideas that kids will love? We have a great list of 21+ rainbow crafts for kids.
Rainbows are our favorite thing ever. All the colors of the rainbows are my favorite colors. Whenever we get the chance to make a kid's craft with a rainbow, we are all for it. Rainbows are not only for March and St. Patrick's Day. They can be made all year long!
We highlighted these rainbow crafts along with some other fun kid's crafts in our March Crafts for Kids along with our 101+ Easy Craft Ideas for kids.
If St. Patrick's Day Crafts are what you are looking for, then do not miss our 25+ Easy St. Patick's Day Snacks and Drinks
You also do not want to miss our 101+ Free Kids Printables full of Crafts & Coloring Pages.
by Made with Happy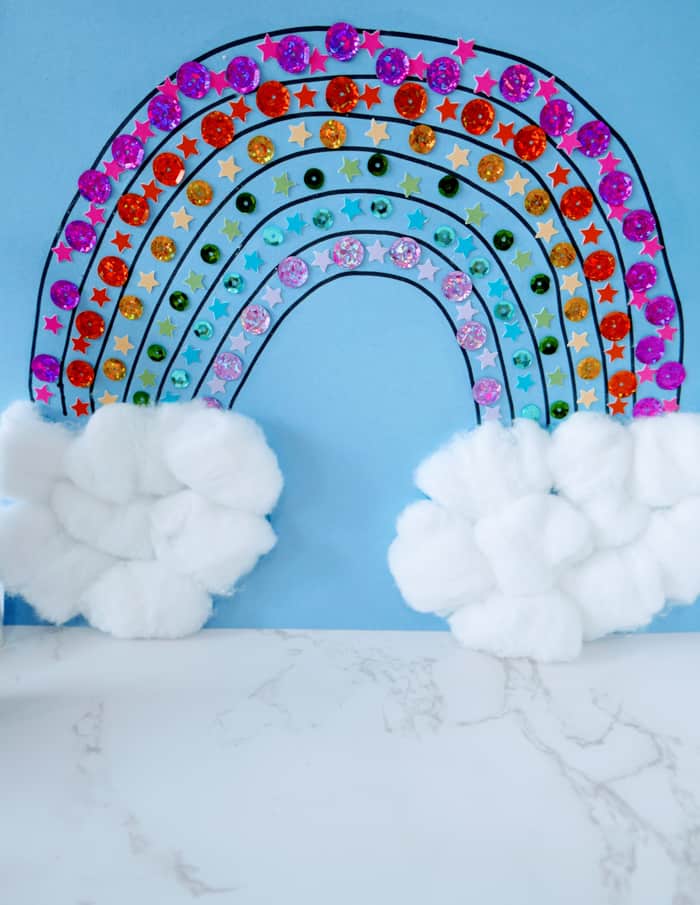 This sweet rainbow craft is full of color and fun and only takes a few supplies. We love this paper rainbow craft.
by Made with Happy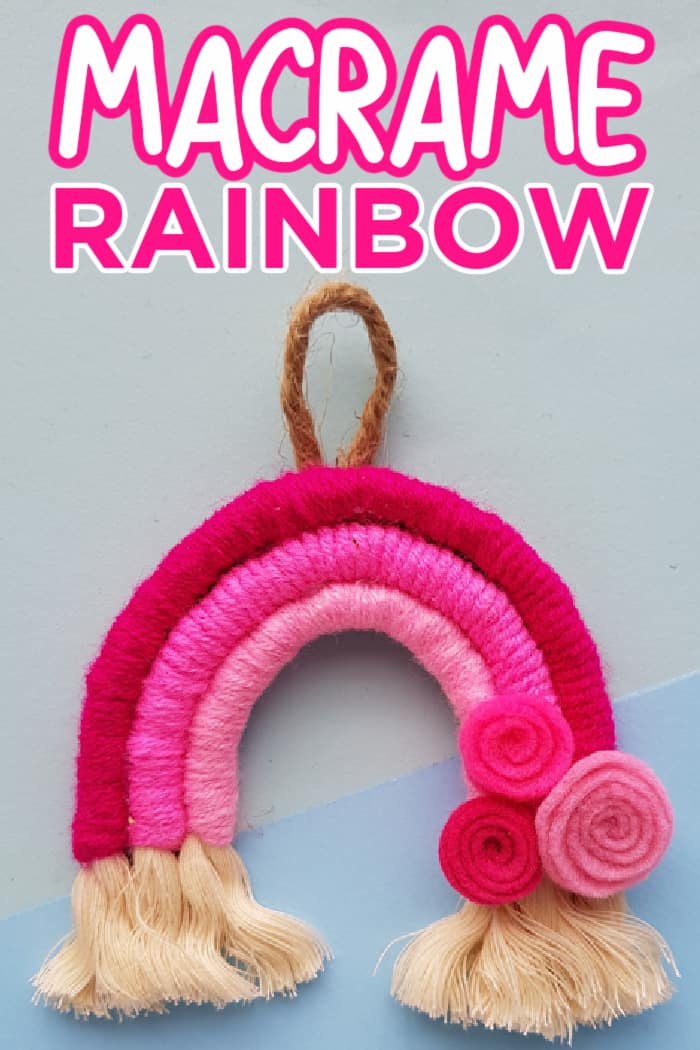 This sweet macramé rainbow can be customized to your favorite colors of the rainbow.
by Made with Happy
Created a fun name craft with paper, watercolor, and coloring. Lots of rainbow fun.
by Made with Happy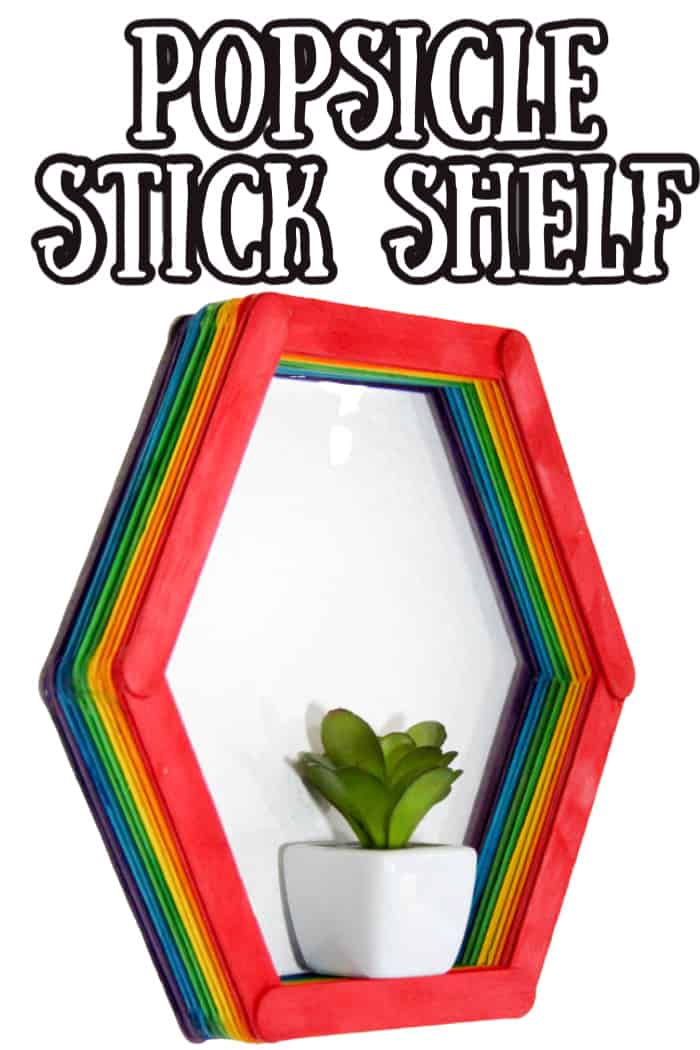 This craft sticks rainbow shelf is so easy and functional. They can be made as small or as big as your kid can imagine.
by Made with Happy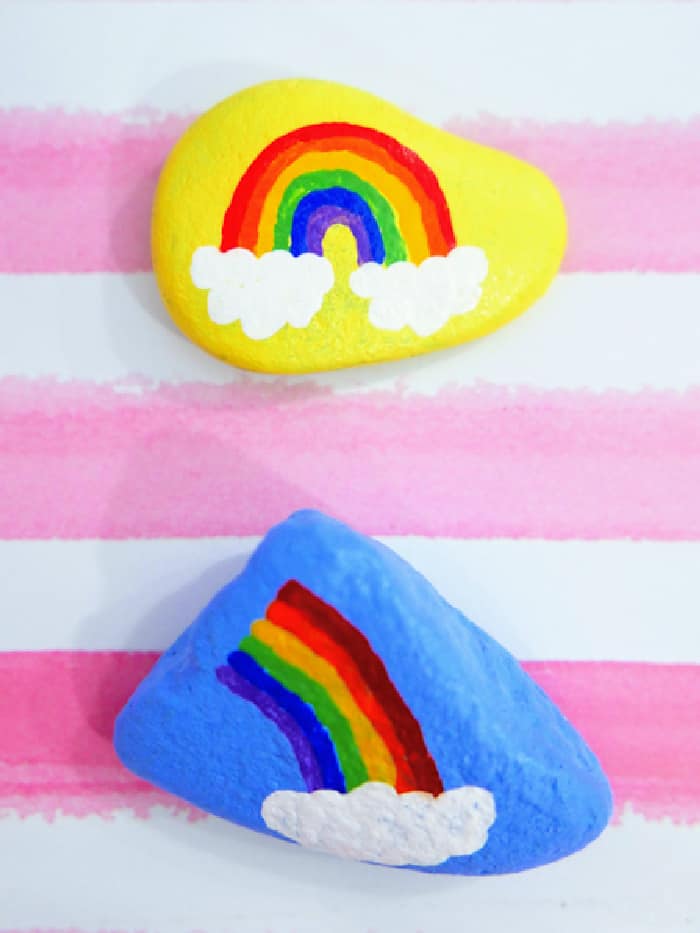 These rainbow-painted rocks are always a fun rainbow craft for kids all year round. We have found them particularly fun when we are camping or as a Summer kindness project around town.
by Made with Happy
Have some sponge art fun with this sweet project showcasing all the fun colors of the rainbow.
by Made with Happy

This spring craft is great for the kids. The rainbow-colored craft with tissue paper is all kinds of fun. We love this as a great rainbow craft for kids.
by Made with Happy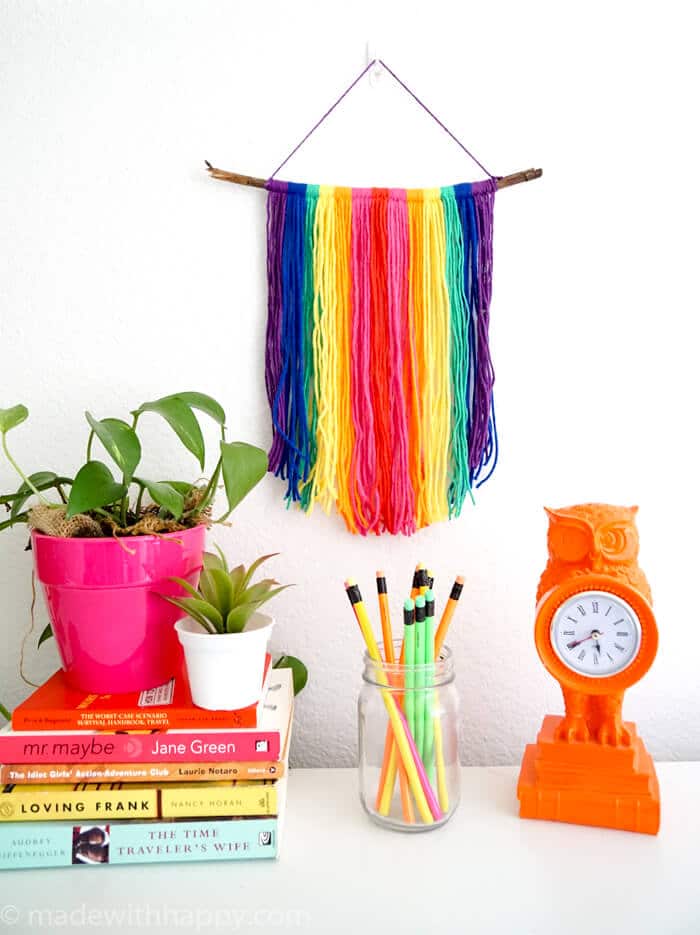 My daughter is obsessed with yarn crafts. She is always working on a yarn weave project or wall hang. We love this DIY Yarn wall hang because it does not take a lot of time. Plus, they can use up all the colors of the rainbow, which makes them happy.
By Made with Happy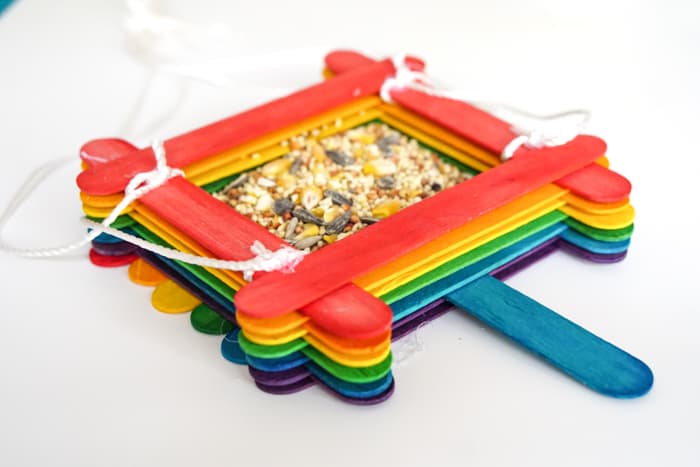 Have some fun adding a rainbow to your backyard with this fun bird feeder.
by Easy Peasy and Fun
How fun is this paper plate rainbow craft? We love the rainbow and sunshine and it makes for super happy art and crafts.
by Kids Activities Blog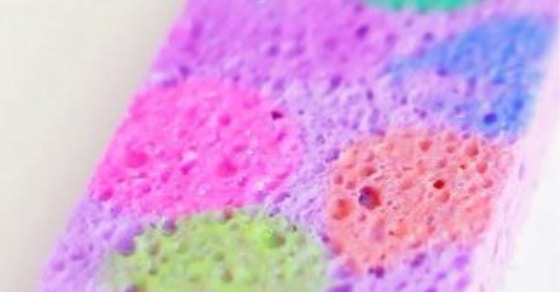 Painting is one of our favorite activities for kids. Changing up the way they paint using a sponge makes it even more fun. This is a great Summer kids activity or really any time of year.
by Paper and Glue

There is always fun to be had with kids and liquid watercolor. Your child will have so much fun making all kinds of rainbows or colorful art projects using this method.
by Sweet Silly Sara
Sensory bins are shown to build children's learning abilities. They help with fine motor skills and gross motor skills and help in the development of many different problem-solving skills.
Rainbow Inn Leprechaun Hotel
by Molly Moo Crafts
Building a leprechaun trap is one of our kid's absolute favorite St. Patrick's Day activities. Each year they try and trap those silly little leprechauns without any luck. Maybe this year with this rainbow hotel will be different.
by From ABC's to ACT's
What I love about window clings is that it gives the kids a place in the house to add some fun and creativity when the walls are filled. This rainbow window cling is all kinds of creative.
Simple Rainbows
by One Time Through
These Spring art rainbows are another great activity for their fine motor skills. And it is all kinds of HAPPY!
by Mama of Many Blessings
This rainbow craft is an easy way for the kids to create a rainbow art project.
by KC Edventures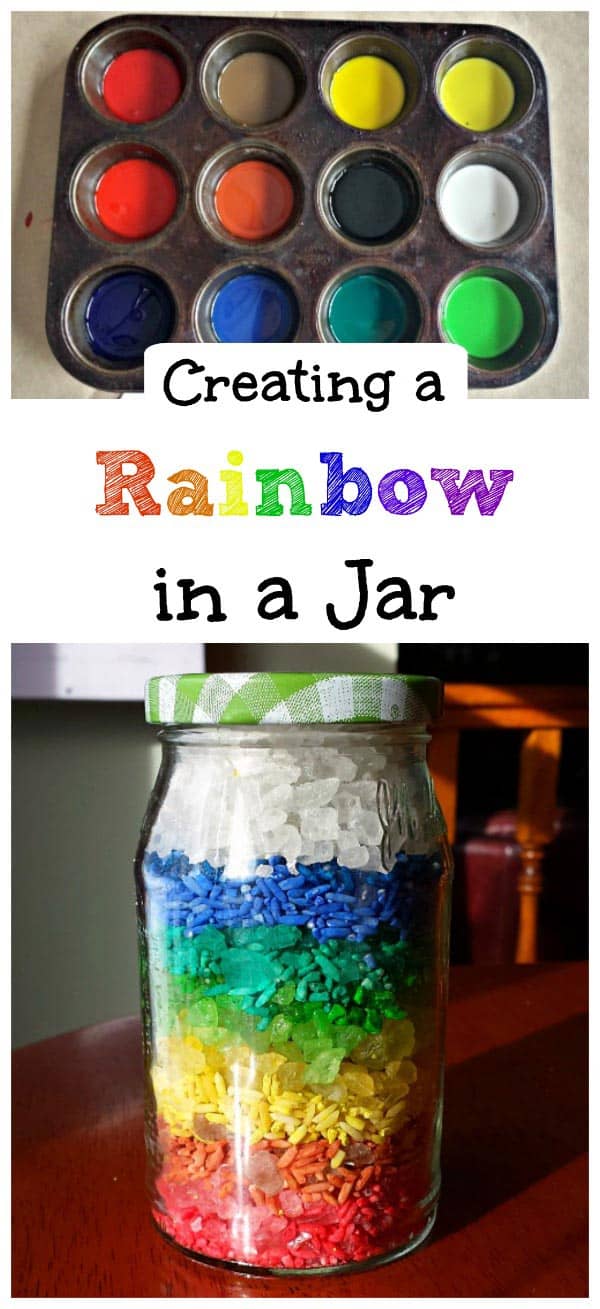 Rainbows in a jar are all kinds of fun and another great activity to develop kids fine motor skills.
by School Time Snippets
Kids love yarn wrapping projects as do adults. There are many fun ways to create a great rainbow craft with yarn.
by It Happens in a Blink
This project is great for kids. They get to paint and create a textured rainbow using cereal. A few pieces might even get into their mouth before painting them. 🙂
St.Patrick's Day Craft Ideas
by Mess for Less
Watercolor paints can be so great for the kids. I love the way you can show kids to layer their painting and creating different colors and textures through watercolor. Adding the black glue and salt makes it that much better.
by B Inspired Mama
My kids really enjoy making mobiles. They are not just for baby rooms anymore. In the Spring our trees are filled with hanging mobiles. I cannot wait to have this rainbow mobile hanging.
by Buggy and Buddy
Dancing ribbon rings are another fun craft project for the Spring. The kids love the dancing ribbons and watching them in the wind.
Other Rainbow Craft Questions
Now that you have all kinds of rainbow crafts ready for you to make, here are a few questions you might have.
What can I make a rainbow out of?
Many rainbow crafts can be made out of paper. Starting with markers and paper is always a fun place to start.
How do you make a simple rainbow?
A fun simple rainbow can be created by placing a small mirror in a glass and then filling the glass with water. Place the glass near a window and then reflect the sun onto a wall showing a rainbow.
How do you explain a rainbow to a child?
A rainbow is a colored light that comes from sunlight shining through water and bending.
Other Rainbow DIY and St. Patrick's Day Craft Projects You Might Enjoy
Some St. Patrick's Day Treats Your Kids Might Enjoy
CONNECT WITH MADE WITH HAPPY!
Be sure to follow me on social media, so you never miss a post!
Facebook | Twitter | Youtube
Pinterest | Instagram
Looking for crafts to keep your child busy? Sign up for my 5 Ridiculous HAPPY Activities in under 30 minutes for your kids delivered directly to your inbox!
Find and shop my favorite products in my Amazon storefront here!
21+ RAINBOW CRAFTS FOR KIDS
PIN IT TO YOUR CRAFT BOARD ON PINTEREST!
FOLLOW MADEWITHHAPPY ON PINTEREST FOR ALL THINGS HAPPY!