Sharing this fun a modern how to build a lazy susan!
Who had a Lazy susan in their house growing up? We did and I have fond memories of it filled with napkins, salt, pepper, celery salt (it was big at our house), and maybe hot sauce. It wasn't very big, but man did I love spinning that thing around to grab the salt or just for fun.
For those that may be following @madewithhappy on Instagram, know that we recently renovated our kitchen. To the surprise of many that know my love of color, we created an all white kitchen. I've gotten so many laughs and comments about how they never thought I'd have an all white kitchen. What I then explain is that an all white pallet leaves room for pops of color throughout, like a bright rainbow Lazy Susan! 🙂
My family recently sat down to dinner and if your kids are anything like my kids, passing things around the table is a struggle. Sometimes its too heavy, too hot, or just easier to get up and get it yourself. I decided that my family needed a Lazy Susan like we had back in the day.
So I did what any good DIY'er would do and I made you this How to Build a Lazy Susan tutorial. FULL of color and beauty and cost less than twenty dollars.
What you need.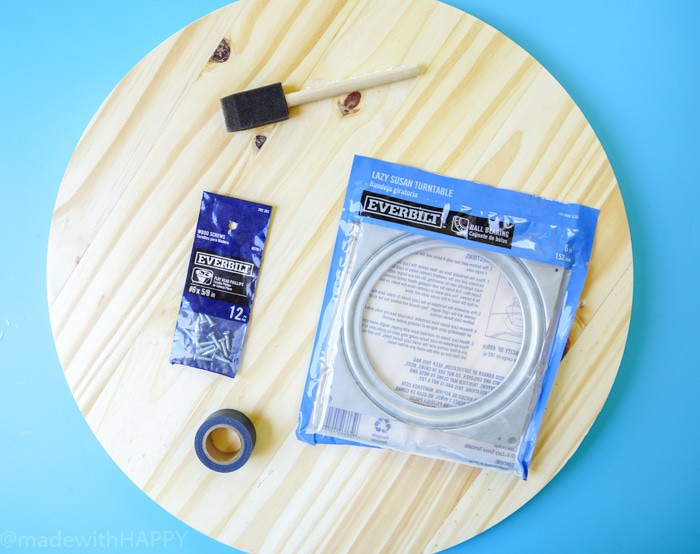 What to do: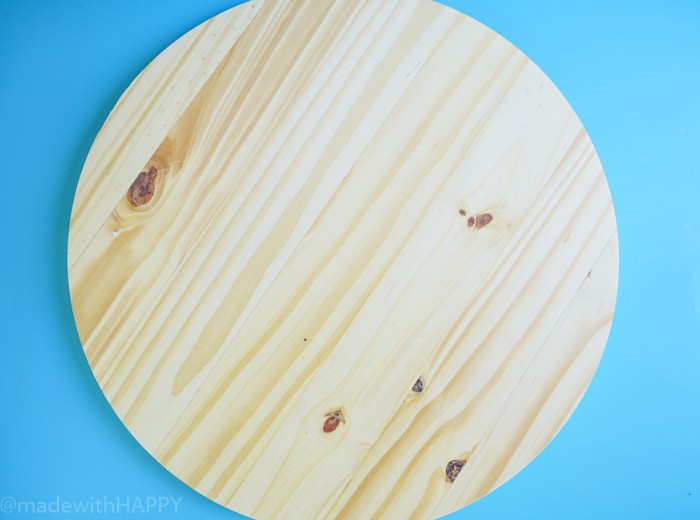 Start with painting your base color on your board. I went with white.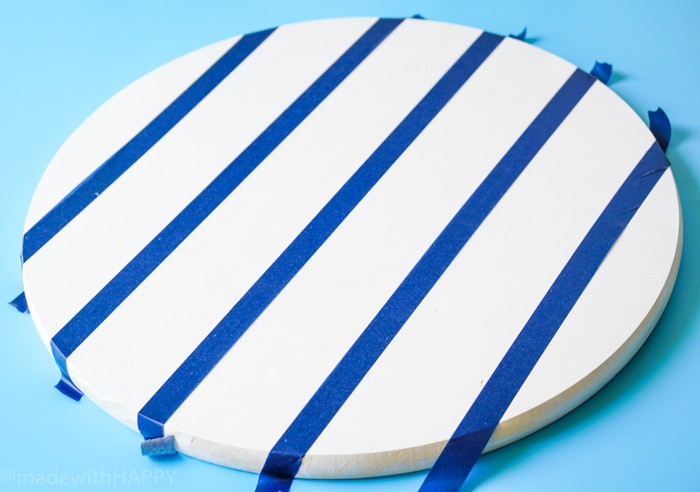 Once it dries, then using painters tape, tape off your pattern.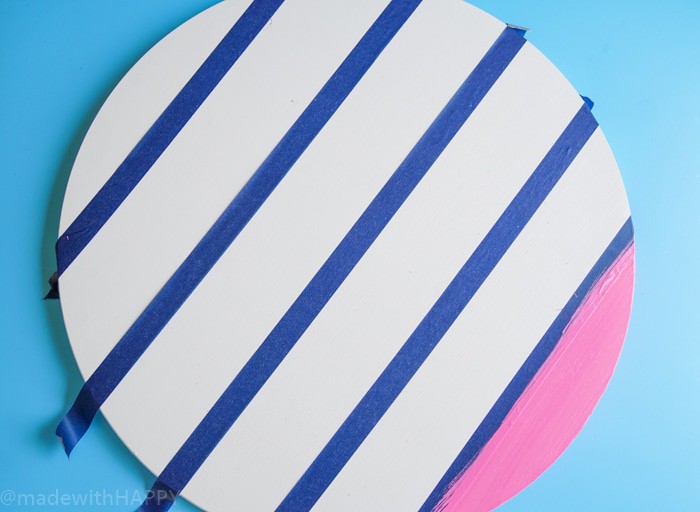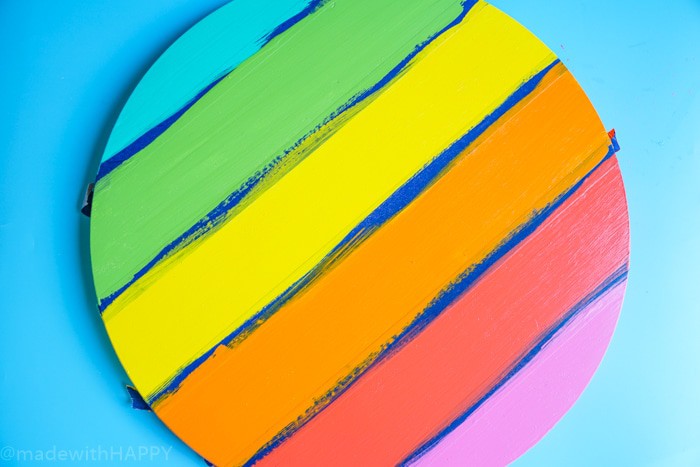 Then paint your board in whatever fun pattern you'd like.
Once the paint dries, flip the board over and attach your lazy susan hardware to the middle of the board.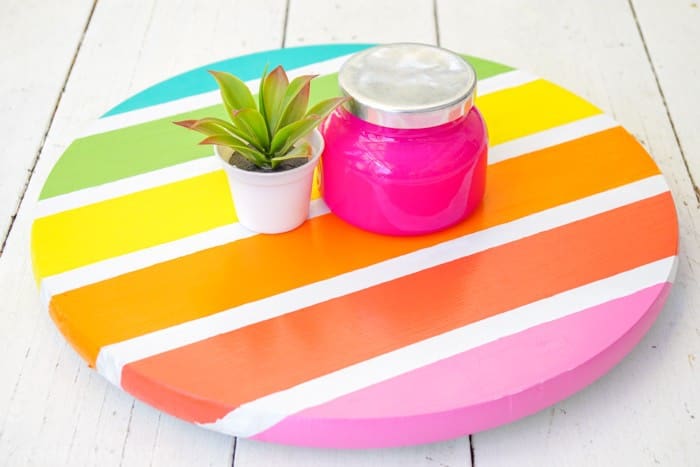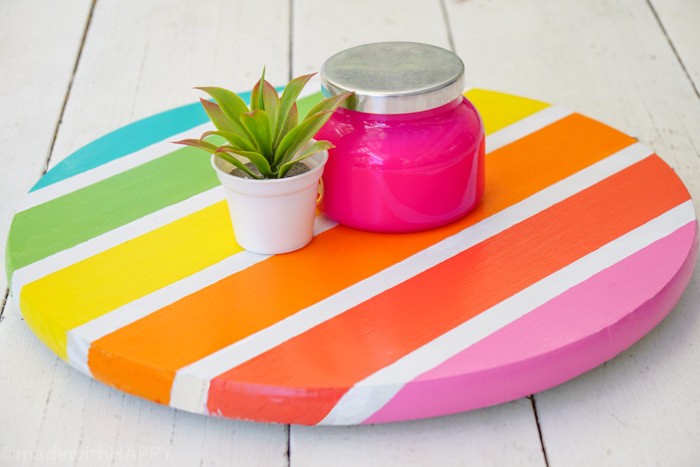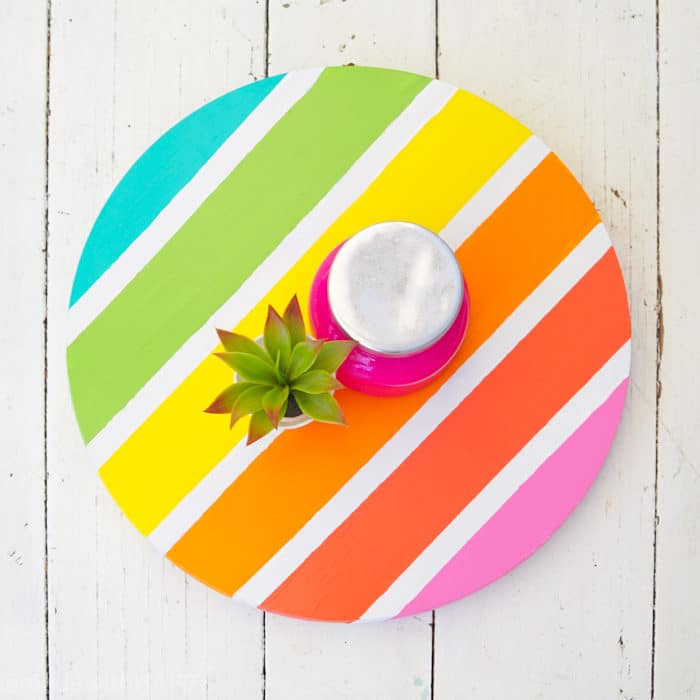 HOW TO BUILD A LAZY SUSAN
PIN IT TO YOUR DIY BOARD ON PINTEREST!
FOLLOW MADEWITHHAPPY ON PINTEREST FOR ALL THINGS HAPPY!
Other DIY Projects You Might Enjoy: