Looking for a colorful diy herb garden then look no further than this herb garden kit that we're sprucing up.
Do you have an herb garden at your house? Do you grow any of your own foods?
There is something really empowering about growing your own food and teaching your kids about growing your own food.
I teamed up with True Leaf Market to show you not only about some of the incredible premium gardening supplies, seeds and growing kits, but about family gardening and growing their own DIY indoor herb garden.
The great thing about the kits you get from True Leaf Market is that they have everything you need in them.
There was only one tiny itty-bitty issue I had with the kit that they provided us. Can anyone guess?
Yep, the lack of color! I NEED COLOR!
I am not sure why all pots and planters come in boring earth tones, but we decided to spruce this baby up and turn it into the most colorful DIY Indoor Garden EVAH!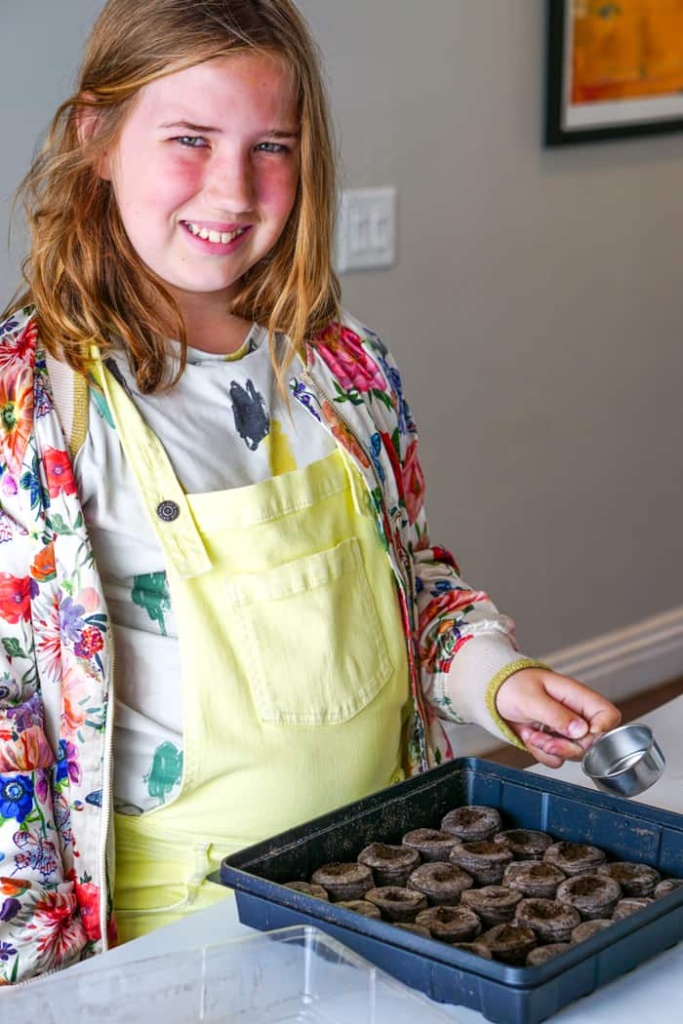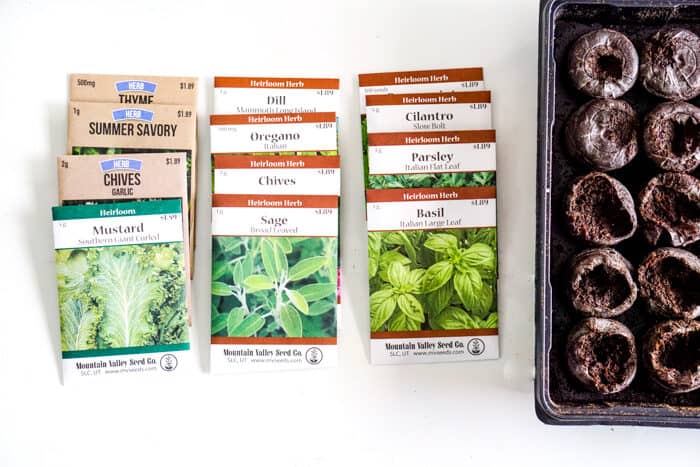 First things first... Get those seeds growing. They provide you with all that you need to get those herbs growing. This takes some time, so make sure you get those started once you get your kit.
Once they start sprouting, you can get your paint going for the container.
At your local hardware store, you can grab a spray paint that has primer in it and it is typically waterproof. We went with pink because well, pink is HAPPY! I then let the kids decorate it with shapes and patterns all around the pots. We chose our favorite colors and then freestyle painted around the planters.
This is always fun to let the kids have creativity run of the project. It gave them a sense that this was their garden and that they were going to grow and enjoy all the great herbs they were going to grow.
There really is a sense of empowerment and pride that comes over your kids and even yourself when you grow your own food. I often have a hard time getting my kids to help me in the kitchen when cooking, but when I ask them to cut me off a piece of rosemary or basil for our spaghetti, you can see the excitement in their face as they realize that they grew that!
Once you have your planters painted and the herbs seedlings are growing then its time to plant them into the planters.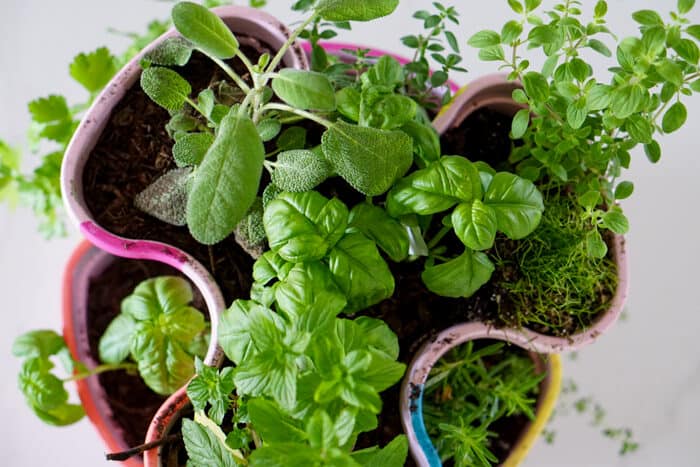 DIY Indoor Herb Garden
Then in no time at all, the seedlings started to grow into usable hers and we are on our way to all kinds of culinary fun.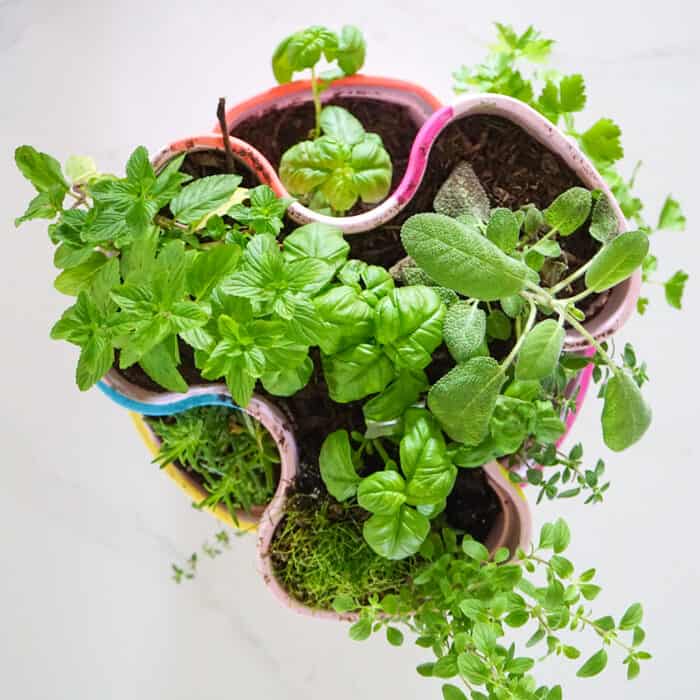 What kind of Herb Garden Kit would best work in your house?
Depending on your family, there are different types of herb garden kits available on True Leaf.
Medicinal Herb Garden Kit
Herbal Tea Garden Kit
Culinary Herb Garden Kit
Why not all of the above?!?! 🙂
Some other DIY Garden Ideas you might enjoy!
DIY HERB GARDEN
PIN IT TO YOUR DIY BOARD ON PINTEREST!
FOLLOW MADEWITHHAPPY ON PINTEREST FOR ALL THINGS HAPPY