If fun free printable leprechaun coloring pages are what you are looking for, then you are in the right place. We have lots of fun St. Patty's day fun for kids of all ages.
Grab these printable leprechaun coloring pages for some St. Patrick's Day Fun!
Celebrating St. Patrick's Day is always a fun activity to share with your kids. Wearing green, searching for a happy leprechaun with a leprechaun trap, or the pot of gold at the end of the rainbow.
However you like to celebrate, it is always fun to add some free printable St. Patrick's day coloring pages to the mix. Both Younger and older kids enjoy letting their creativity inspire their coloring page.
March can feel like a loooong month and with not too much in the way of holidays. (Does daylight savings count?)
It's no wonder nearly everyone is Irish on St. Patrick's Day! March 17 is not only a day to celebrate the patron saint of Ireland, but also full of color and good cheer so we're all about it at MWH. Bring on the rainbows, pots of gold, and a four-leaf clover!
While you probably aren't going to be celebrating with a lively and raucous parade this year, we've got plenty of ideas and activities to keep you and the kiddos HAPPY! For you, our lucky friends, we've got the most adorably mischievous printable leprechaun coloring pages.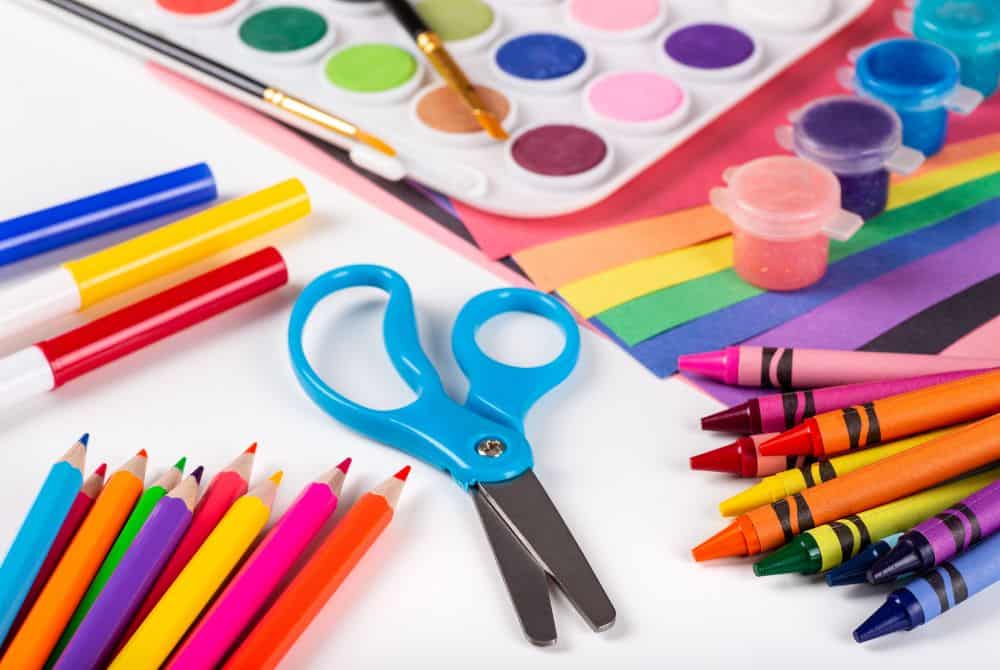 Resources for Printable Activities For Kids
I get asked a lot about resources for all our printable activities for kids. Here are some of our favorite resources from paper to printers and more.
Coloring Sheets For Kids
These coloring sheets have all different kinds of designs and images your kids will love —pots of gold, rainbows, shamrocks, and traditional leprechaun hats. (March Fun Fact: the shamrock – a three-leafed clover—was considered sacred by the Celts, is a symbol of the looming spring season, and served as a metaphor for the holy trinity.)
So, sharpen those orange, green, and gold crayons and pencils and bring these printable coloring pages to life! Fun coloring pages are a great way to add some fun to a St. Patrick's Day Celebration!
We're not sure who started the more recent practice of staging leprechaun shenanigans on the eve of St. Patrick's Day, but we hate to admit…we kind of love it! (And it's a great excuse to "have" to go out and buy Lucky Charms cereal.) But if you're still recovering from an Elf on the Shelf headache, no worries!
Our fun St. Patrick's Day free coloring pages will get the kiddos in the spirit without you feeling like a Scrooge (or whatever the leprechaun equivalent is).
Check Out These Other St Patricks Day Coloring Pages
The word leprechaun comes from the word "lobaircin," meaning "small-bodied fellow." In Celtic folklore, these figures were like fairies with magical powers they could use for good (or not so good). With the cute grins and sweet poses, our leprechaun color pages are definitely in the image of those who use their magic for good!
Whether you plan to make a classic St. Patrick's Day meal of corned beef and cabbage, bake some Irish soda bread, or just mash up some potatoes, get in the spirit with our free printable St. Patrick's coloring pages for kids. This mellow, kid-approved activity goes perfectly with an Irish coffee (or something stronger…nip of whiskey? Pint of Guinness? We won't judge!)
St. Patrick himself wasn't born in Ireland (nor did he actually banish snakes from the Emerald Isle as there were no snakes). So, we happen to think everyone is Irish in March and should celebrate accordingly. We've got plenty more ideas and activities in addition to our St. Patty's day coloring pages. Consider yourselves blessed with the luck of the Irish and have fun coloring!
Erin Go Bragh!
Shamrock Coloring Pages
If you love St Patrick's Day Coloring Pages as much as we do, then you won't want to miss our other popular printables including Leprechaun Happy St Patrick's Day Printable, St. Patrick's Day Word Search, Happy St Patrick's Day Coloring Sheets, and Free Printable St Patrick's Coloring Pages.
We highlighted these St. Patrick's Day Printables along with some other fun kid's crafts in our March Crafts for Kids along with our 101+ Easy Craft Ideas for kids.
You also do not want to miss our 101+ Coloring Pages For Kids and 101+ Free Kids Printables full of Crafts & Coloring Pages.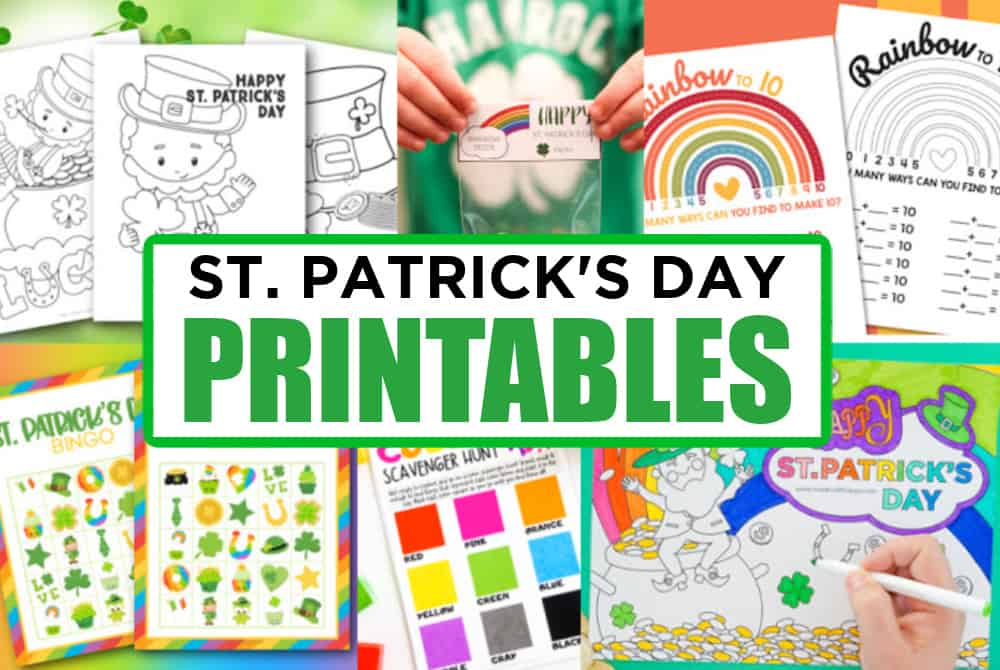 Other St. Patrick's Day Printables You'll Love
Download Free Printable Coloring Pages
Enter your email address in the form below and you will be taken to the free leprechaun coloring pages pdf file. If you do not wish to enter your information, you can always find our Leprechaun Coloring Sheets in our shop.
*For personal use only
CONNECT WITH MADE WITH HAPPY!
Be sure to follow me on social media, so you never miss a post!
Facebook | Twitter | Youtube | Pinterest | Instagram
Looking for crafts to keep your child busy? Sign up for my 5 Ridiculous HAPPY Activities in under 30 minutes for your kids delivered directly to your inbox!
Find and shop my favorite products in my Amazon storefront here!
LEPRECHAUN COLORING PAGES
PIN IT TO YOUR DIY BOARD ON PINTEREST!
FOLLOW MADE WITH HAPPY ON PINTEREST FOR ALL THINGS HAPPY!