Sharing all kinds of easy Spring Crafts for Kids this season. Colorful spring flower crafts, garden crafts, Easter craft, and more!
Are you looking for easy spring crafts that are great for kids of all ages? Toddlers and preschoolers will love being able to make these fun and easy crafts. All of the crafts on this list are great spring craft ideas for toddlers and preschoolers, as well as older kids, too!
We're always looking for new spring arts and crafts ideas. While we never tired of doing rainbow crafts or butterfly crafts, we're open and excited to find a new fun craft as well. Many of these art and craft ideas listed below are not only great for spring, but they're also perfect Easter crafts for kids and fun Mother's Day crafts, too.
Easy Spring Crafts For Kids
If you're looking for a fun crafting project for the kids, don't miss this list of crafts for toddlers that include paper plate crafts, toilet paper roll crafts, sprint trees, and flower craft activities, and lots of other ideas that include construction paper, glue, and more. There are even a few free printable options scattered about as well!
Have fun going through each of the spring crafts listed below and figuring out which ones work best for you and your child. It's so much fun to start at the top of the list and work your way down and see how many of them you and your child can complete!
All of these crafts are kid-friendly and so much fun to make! Just gather up the needed supplies and have fun spending the next few weeks making these cute spring crafts!
Spring Crafts For Kids
Spring is one of our absolute favorite seasons of the year. It typically starts in March and runs all the way till June.
We have also broken down all the wonderful crafts into months. You will not want to miss our Spring Crafts for Kids including: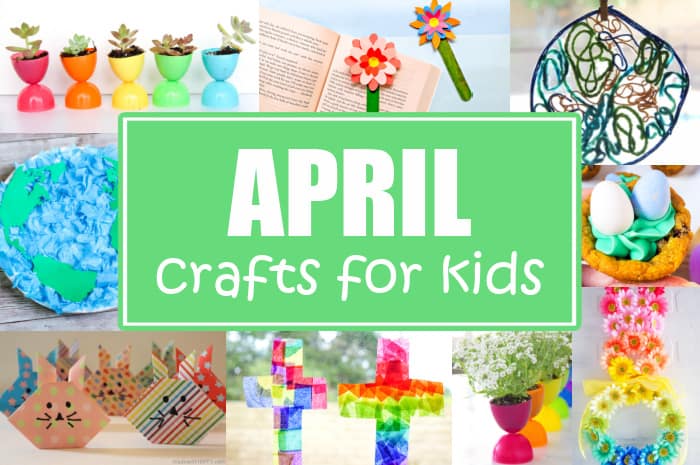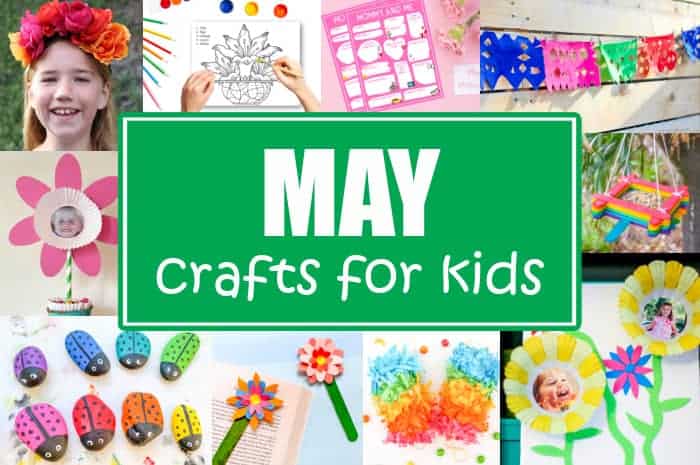 Our 101+ Easy Crafts For Kids has the full year of crafts including March, April and May. We love the idea of having all kinds of crafts on hand for the kids in the case you ever get the "I'm bored" comment.
Without further ado, here are full list of Spring Crafts For Kids.
Garden Crafts For Kids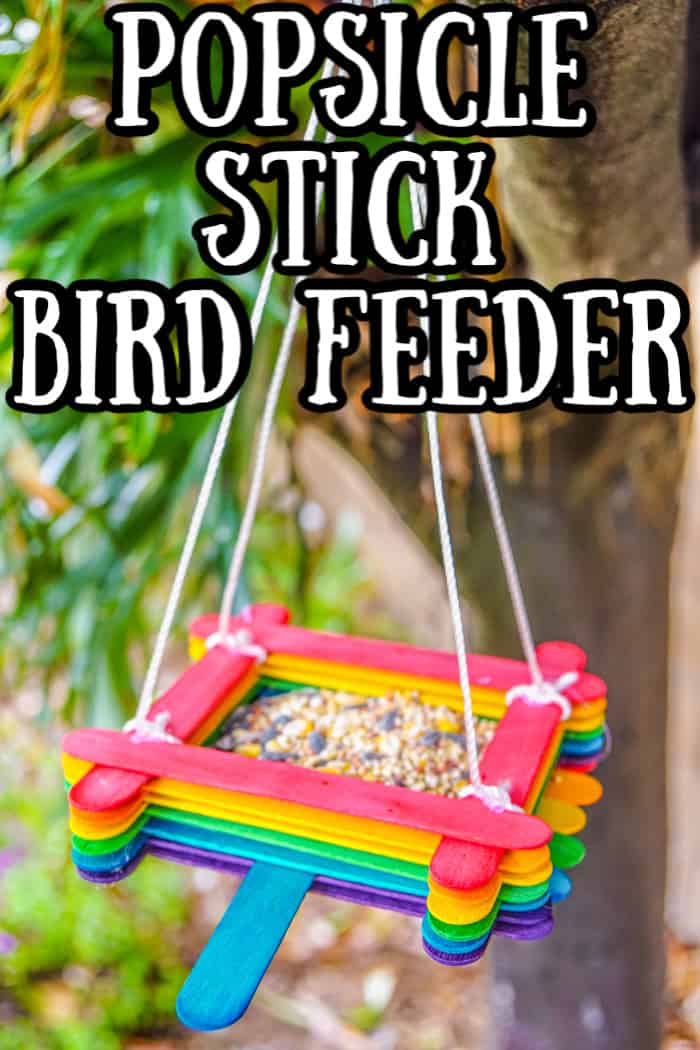 This bird feeder is the perfect Spring craft for kids in that is creates a fun feeder that will bring all the birds to your your yard in the midst of Spring blooming.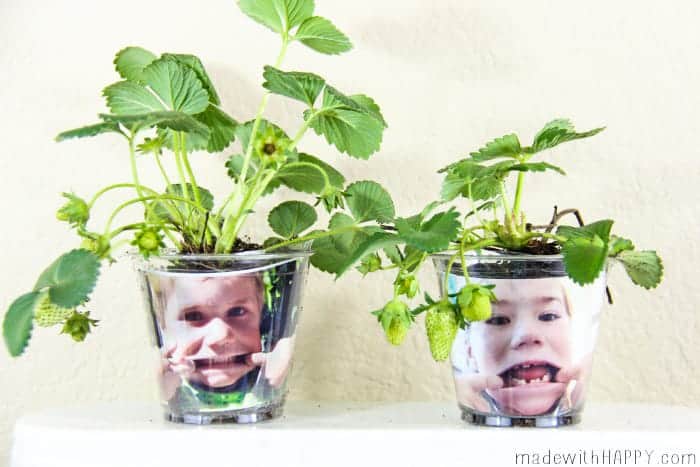 This is a funny face way to get your seedlings started and have fun with the kids. They will love to see their "hair" grow.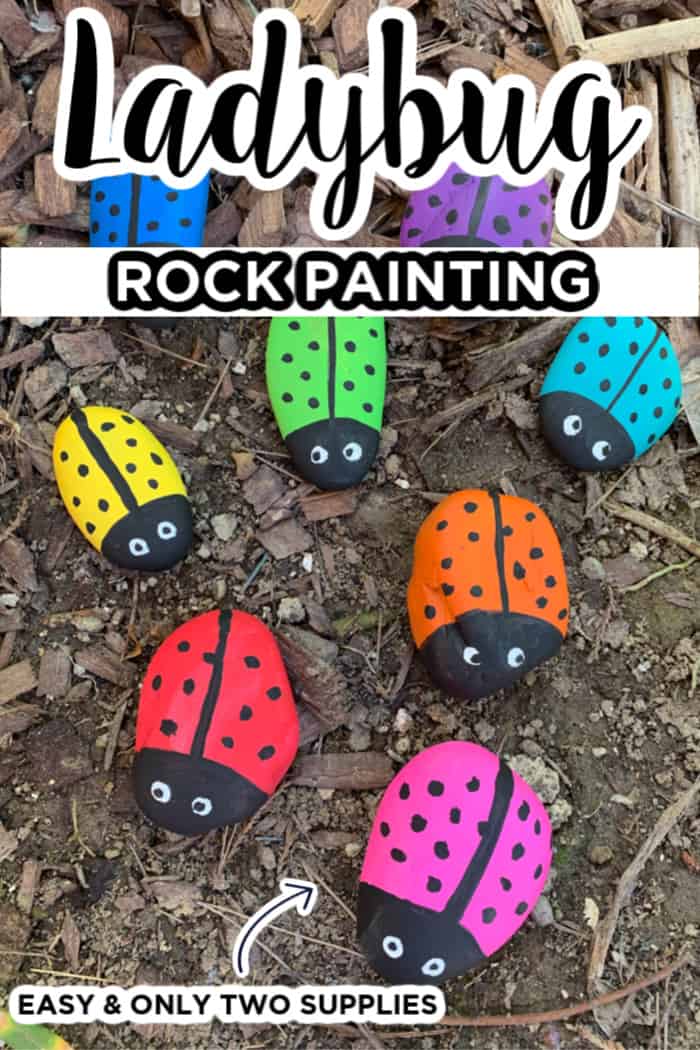 These colorful ladybug painted rocks along with the new Spring flower will add all kinds of color to your yard.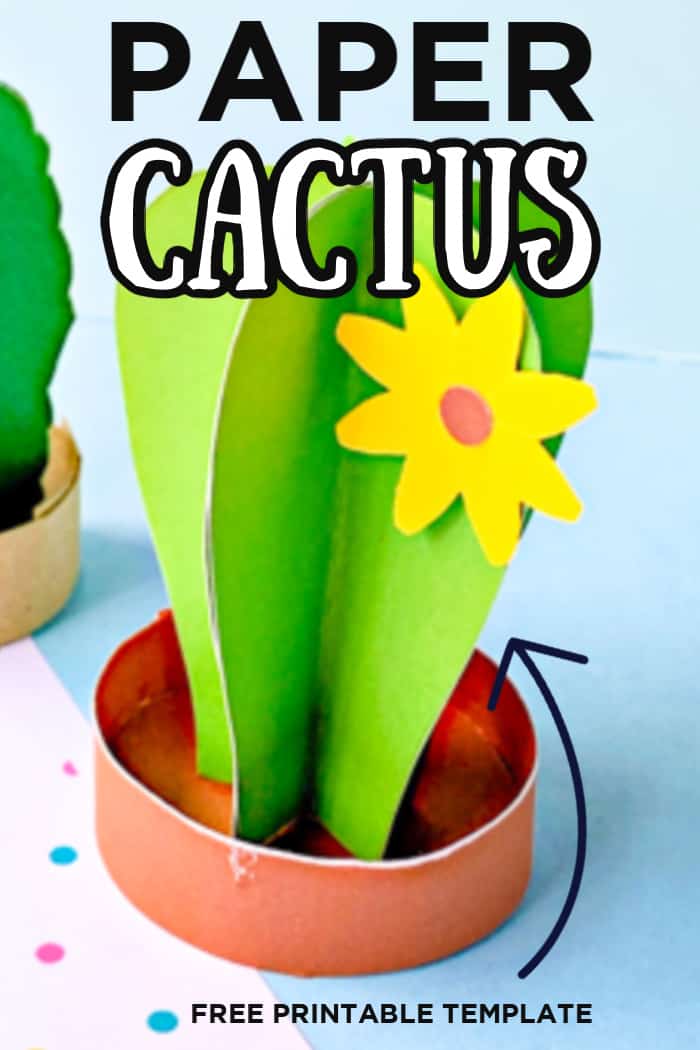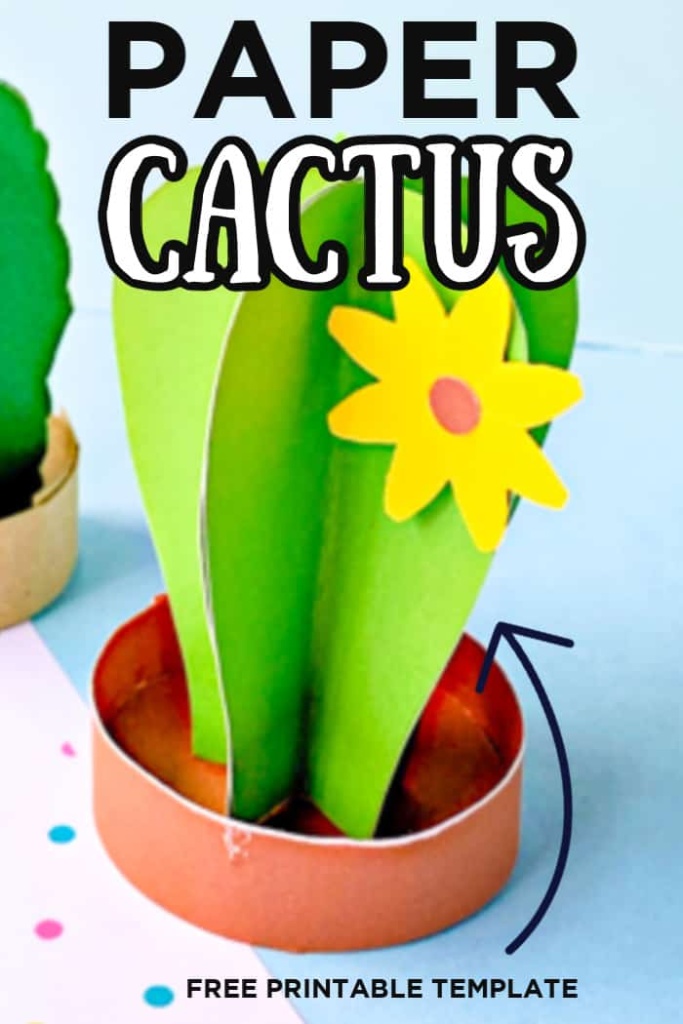 This sweet cactus is more of a Spring tree, but great kids craft nonetheless.
Another sweet bird feeder that the kids will love to hang in the yard and watch the birds come from all around.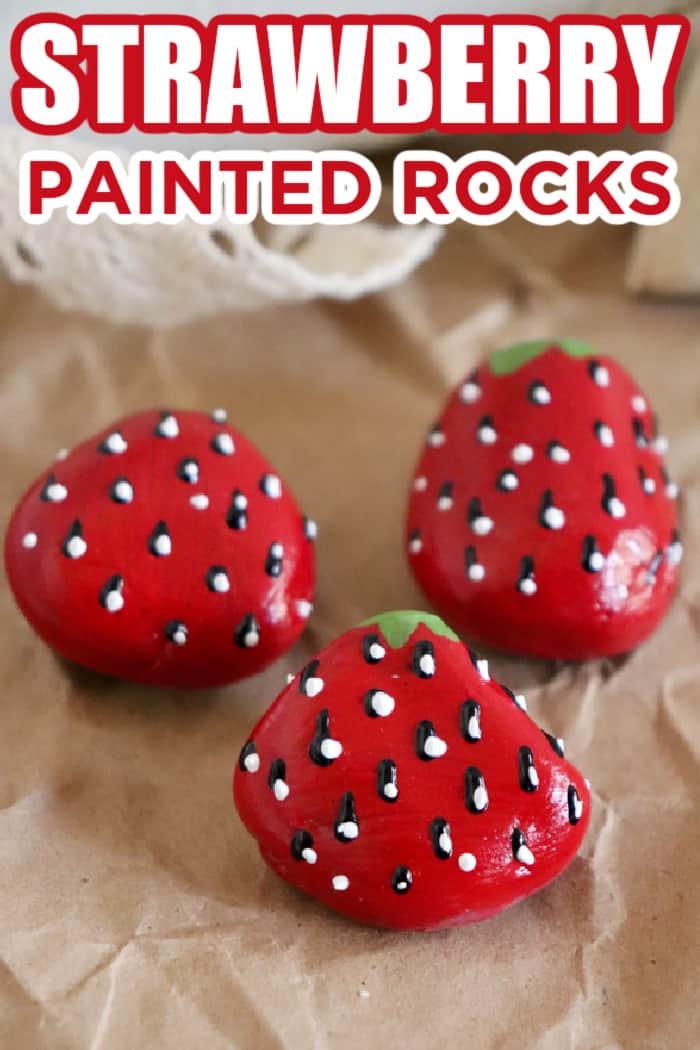 Strawberry painted rocks are always a fun craft. Especially in Spring, having the kids collect rocks and then paint them with their favorite fruit can be a great way to combing nature and crafting.
Flower Crafts For Kids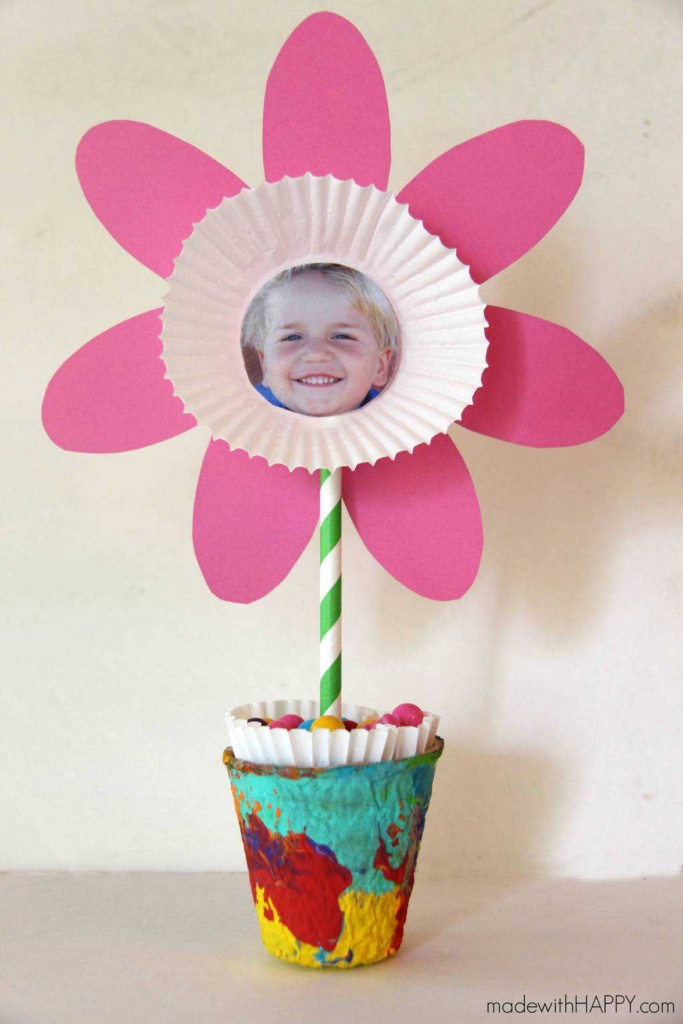 This adorable photo flower is fun for Spring time. It makes a great gift for Mom for Mother's day or just for fun.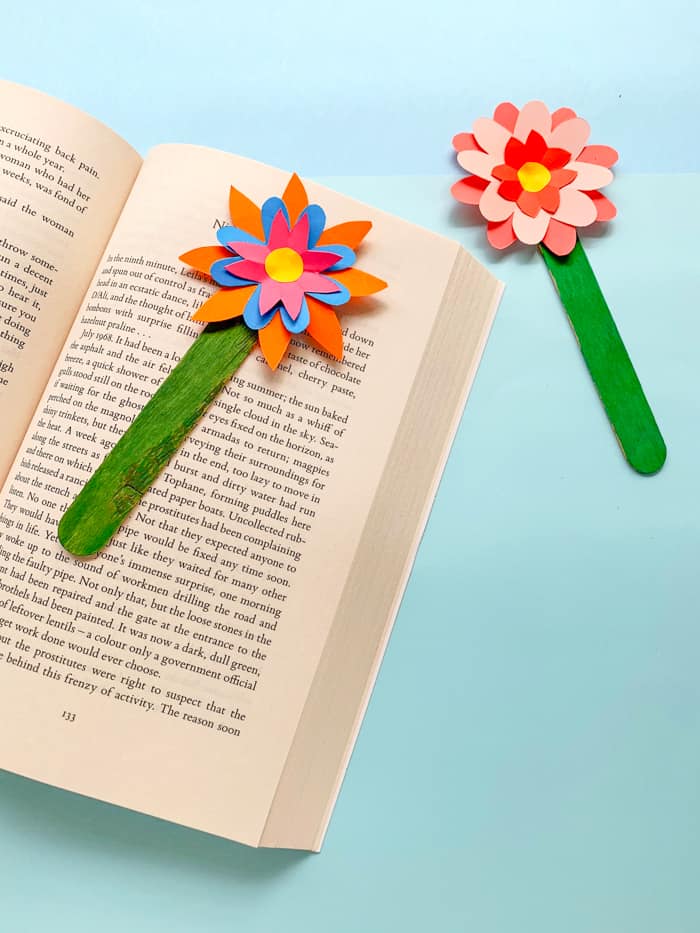 Flower bookmarks are another craft that are great all year long. Opening their books to this adorable bookmark will for sure bring a smile to anyone's face.
With the added egg cartons from dying the eggs, this is a great craft to turn those egg cartons into this sweet flower wreath that can hang on your front door all Spring long.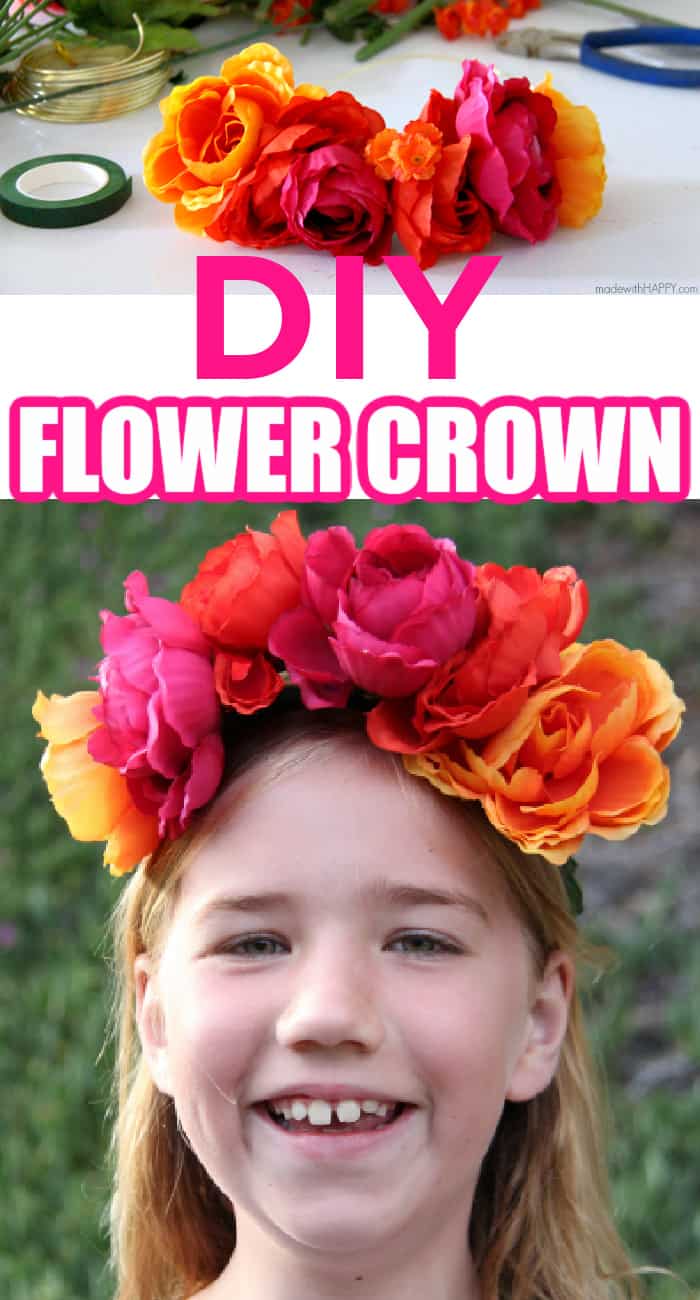 Flower crowns are one of our most popular crafts. These sweet flower crowns are fun for parties, for costumes, or if you are like me and like to wear them all year long!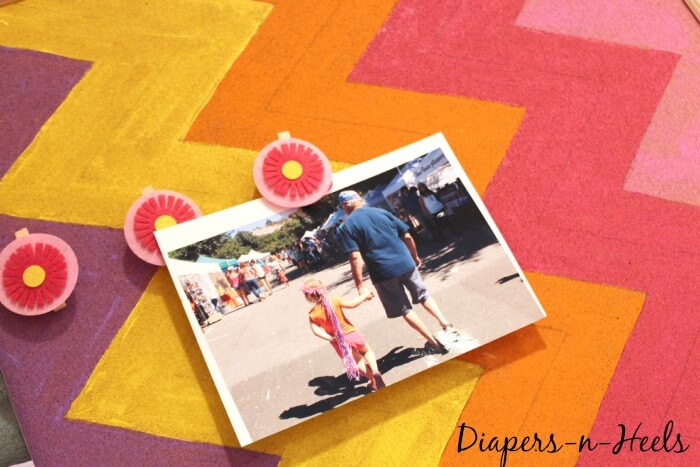 A fun and simple craft that looks great on any corkboard. These flower clothespin pushpins are a great way to add some personality to their room.
Toilet Paper Stamp Flower Craft
Those toilet paper rolls can make a great stamp for this flower frame craft. With just a few supplies that you most likely have at home already, this is a great Spring craft for kids.
Butterfly Crafts For Kids
Gardens and Butterflies scream Spring to me. These little cuties can be added to a bigger project or hanging throughout the house filling the room with the Spring spirit.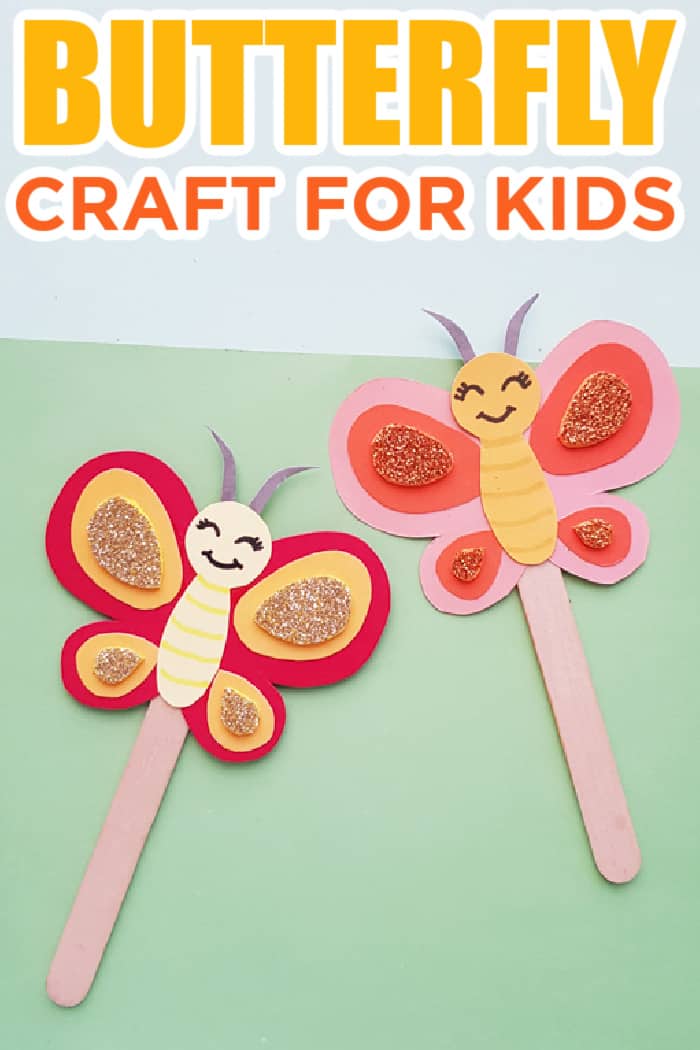 Bookmarks are always a fun to craft. They are useful as we read through Spring books and make it through the school year.
This sweet 3D Paper Butterfly is all kinds of fun. This paper craft can be great to hang as suncatcher or to have placing around the house to celebrate Spring.
For those that celebrate Easter, you will not want to miss the full list of Easter crafts for kids of all ages.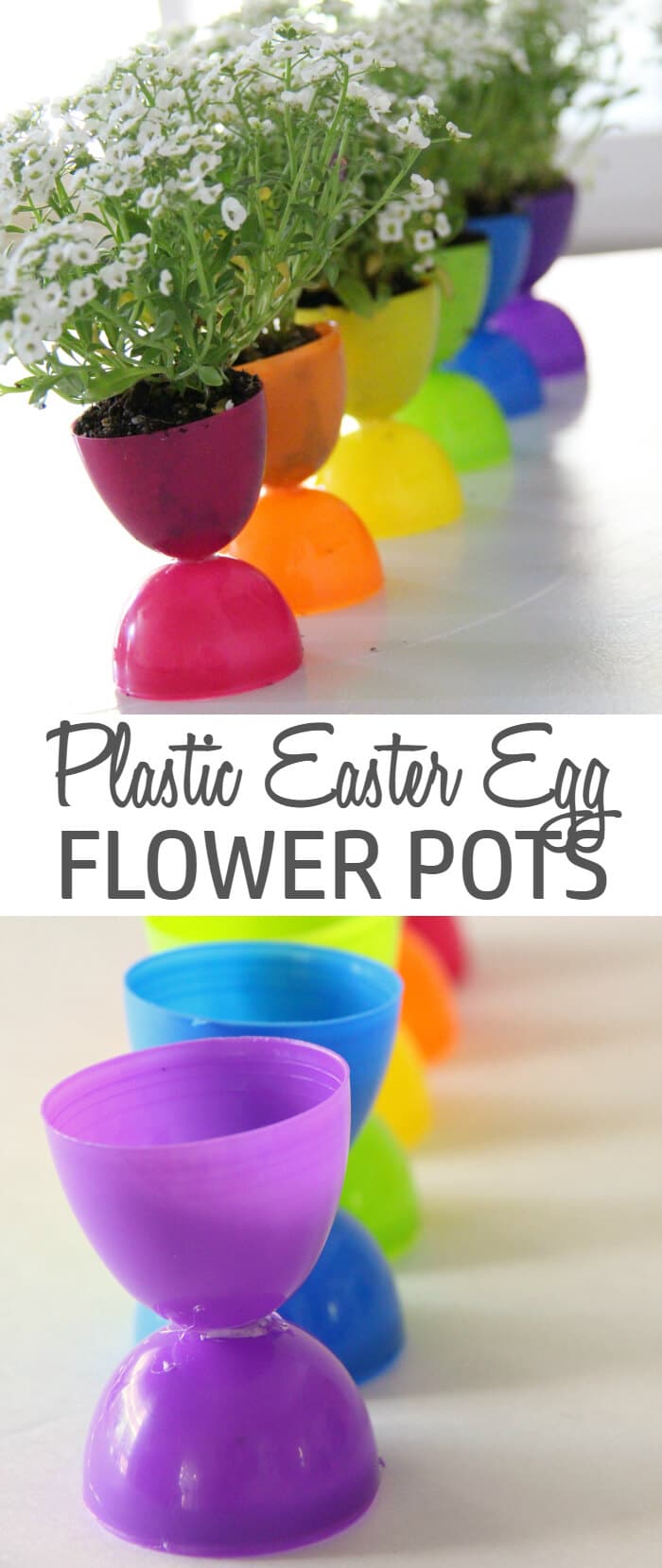 These spring flowers are such a fun way to brighten up your space especially leading into Easter. With just a a little hot glue, your house will be all kinds of beautiful leading into Spring.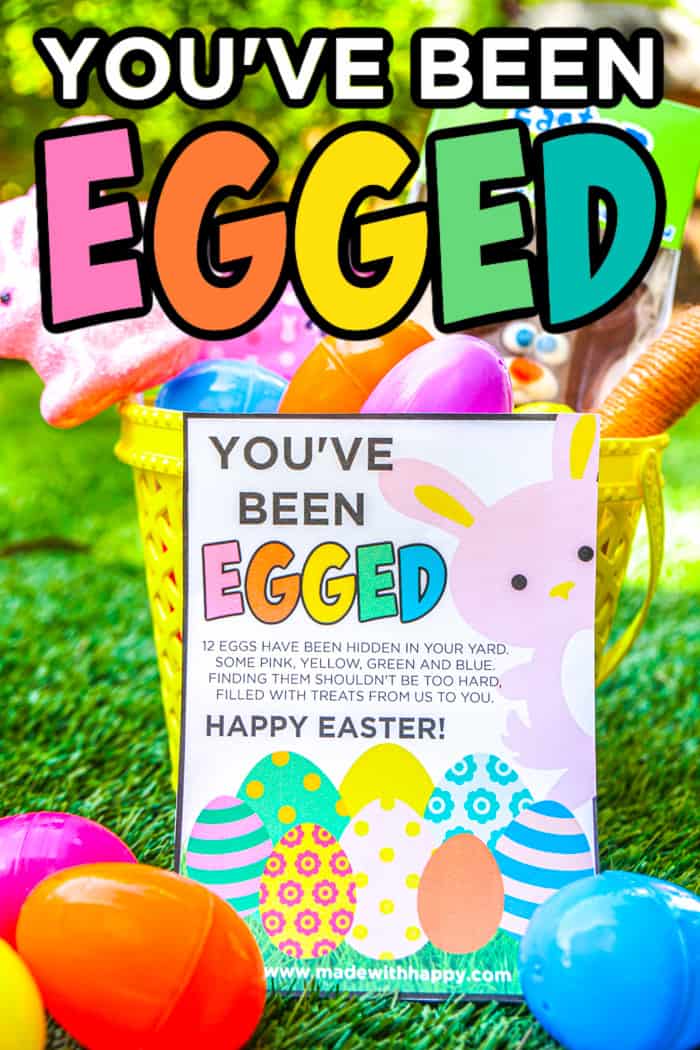 Looking for a fun way to get the neighborhood engaged this Spring? We have you covered with this sweet You've been Egged printable where it shows you how to surprise your neighbors and friends and pass along the fun!
We love that these are an easy Spring craft that kids can make typically with supplies they already have at home. Plus they make a great decoration for the windows throughout the house.
This is a fun activity for kids to work on throughout Spring. It makes for a great Easter gift or even wall hang for their own room. Typically we see slightly older kids enjoying this craft the most.
This sweet wreath combines two of my favorite things for Spring. Flowers and Easter. The kids will love helping put this sweet wreath together and have it displayed all Spring.
While rainbows are a big part of St. Patrick's Day and all those celebrations, they are also a big part of Springtime. Rain and sunshine are a common occurrence during Spring and therefore rainbow crafts are always great to make.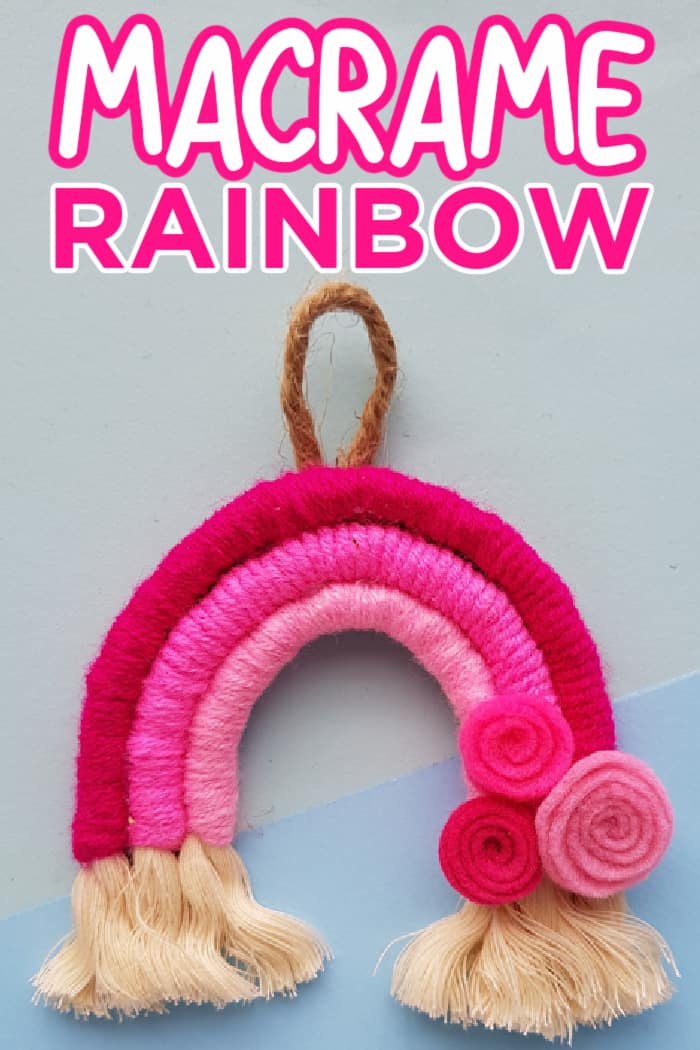 Simple beginner macramé rainbows are one of our favorite projects. It gets children tying knots, but nothing too complicated. Added bonus, they are as cute as possible.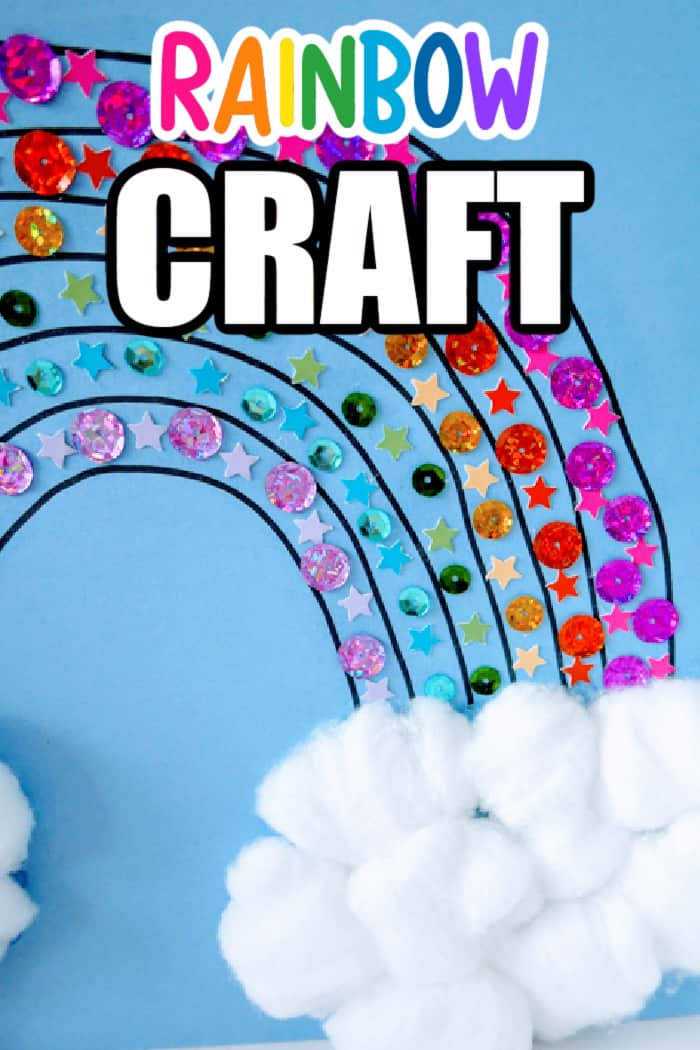 The idea of using up those left over paint samples is always a plus. Spring cleaning and using up those left over samples. Rainbow craft at its finest.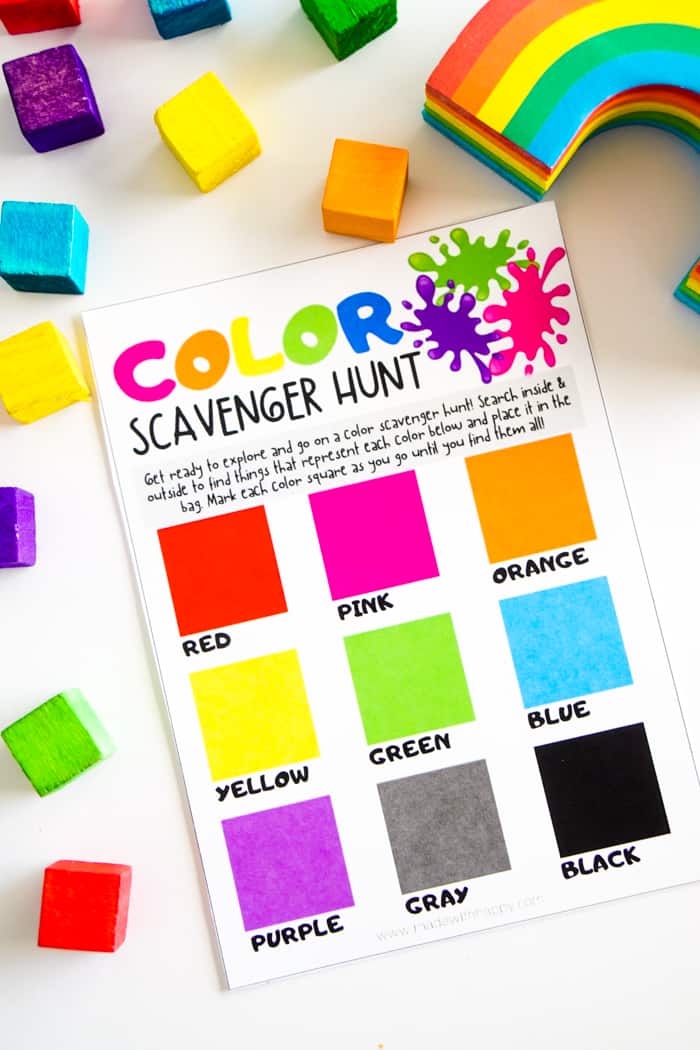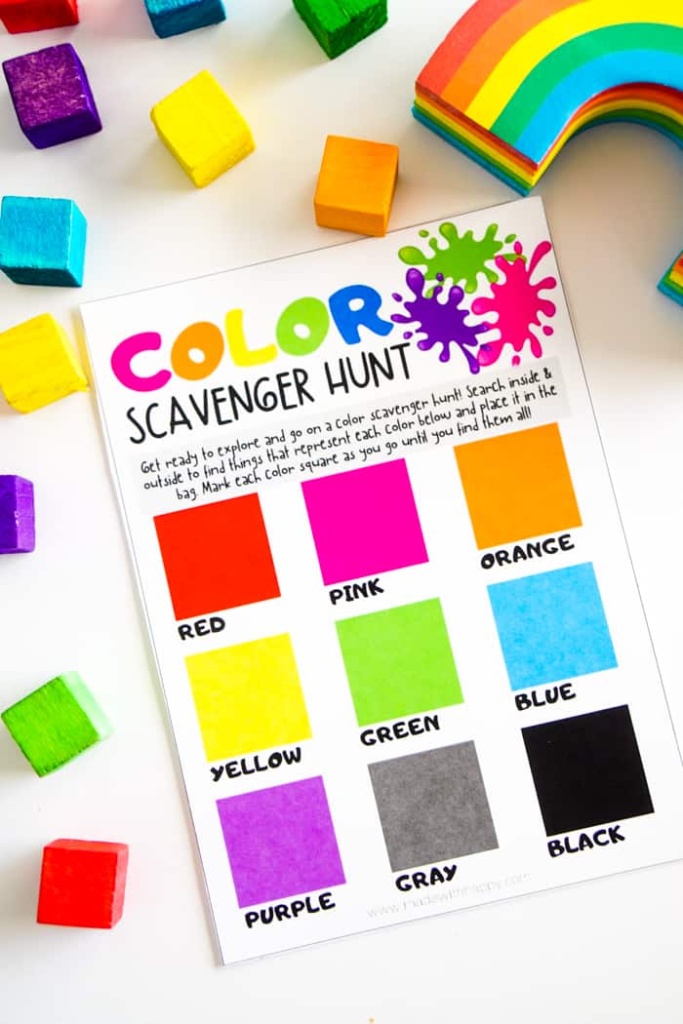 We love this color scavenger hunt during Spring. Its fun for kids to get out in nature and find all the different colors of flowers and plants of Spring.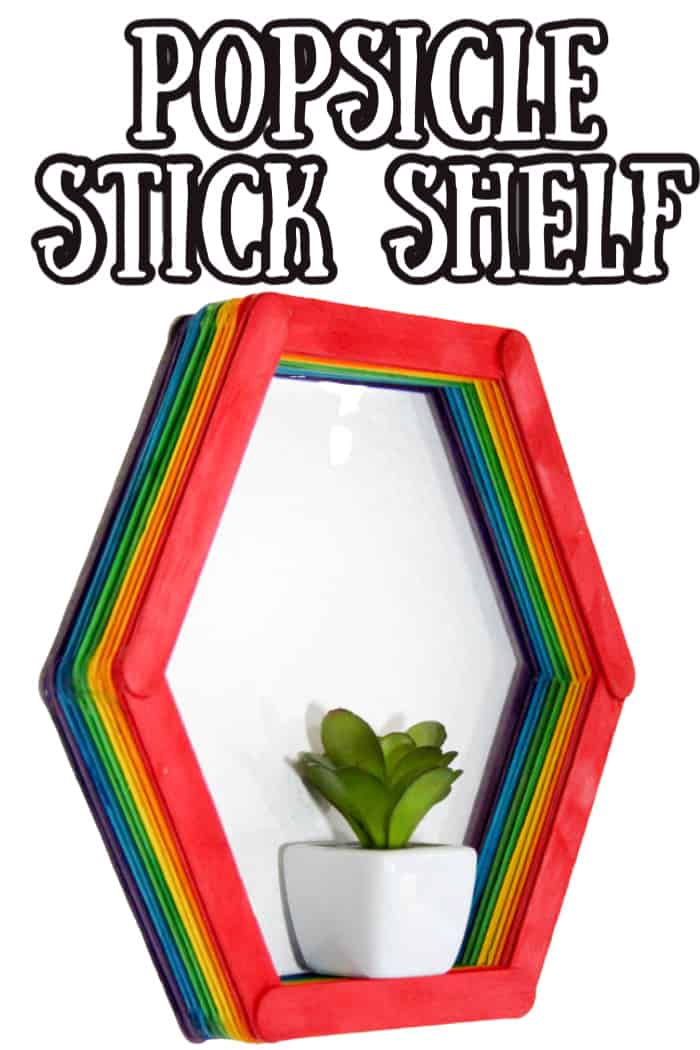 One of our favorite crafts using popsicle sticks. Its rainbow, its fun and its useful. Win! Win!
Spring Coloring Pages and Printables
CONNECT WITH MADE WITH HAPPY!
Be sure to follow me on social media, so you never miss a post!
Facebook | Twitter | Youtube | Pinterest | Instagram
Looking for crafts to keep your child busy? Sign up for my 5 Ridiculous HAPPY Activities in under 30 minutes for your kids delivered direct to your inbox!
Find and shop my favorite products in my Amazon storefront here!
SPRING CRAFTS FOR KIDS
PIN IT TO YOUR FAVORITE BOARD ON PINTEREST!
FOLLOW MADE WITH HAPPY ON PINTEREST FOR ALL THINGS HAPPY!