Plastic Easter Egg Crafts
When you're looking for Plastic Easter Egg Crafts to do with your kids, making Easter Egg Planters couldn't be easier – and they'll help make your home more festive for sure!
Hi friends and HAPPY DAY! With Easter coming so early this year, as much as we hate to bring on the Easter before we celebrate St. Patty's Day, we're doing it because we do not have that long in between and I know you all are decorating the house.
We all know that rainbows make us HAPPY and so when we saw these bright colored rainbow plastic eggs at the dollar store, we knew this year we're using them in our decorations. This is a super simple tutorial and we're loving how much HAPPY it brings to your Easter table. Every home should have some Plastic Easter Egg Crafts included in their decor, right?
Supplies:
Scissors
Hot Glue
Flowers
Directions:
If Easter Eggs are attached, cut to separate top and bottom of the egg.
Using the hot glue, glue ends of egg together.
Add Flowers. You may need to remove part of the root ball of the flower to make it fit.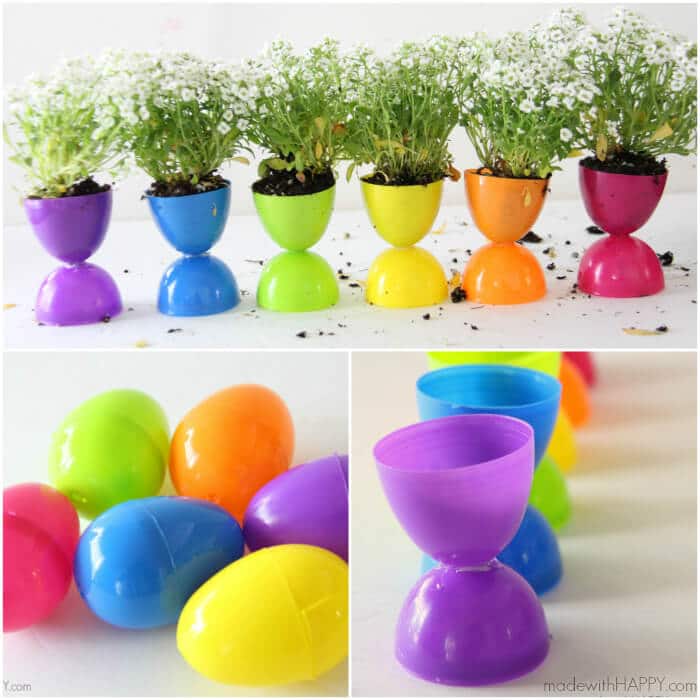 Viola, you have yourself a beautiful, fun and colorful Easter Centerpiece!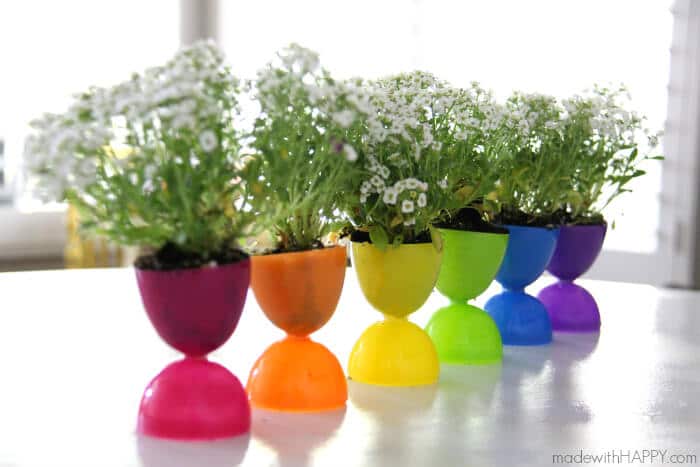 Other Plastic Easter Egg Crafts
Other Easter Crafts You'll Love
Like it? Pin it!
Don't forget to add some Easter Recipes to your to do list and you might even want to add in some more Plastic Easter Egg Crafts!