These Easter centerpieces are perfect for your Easter table. Sweet and Simple DIY Easter Decorations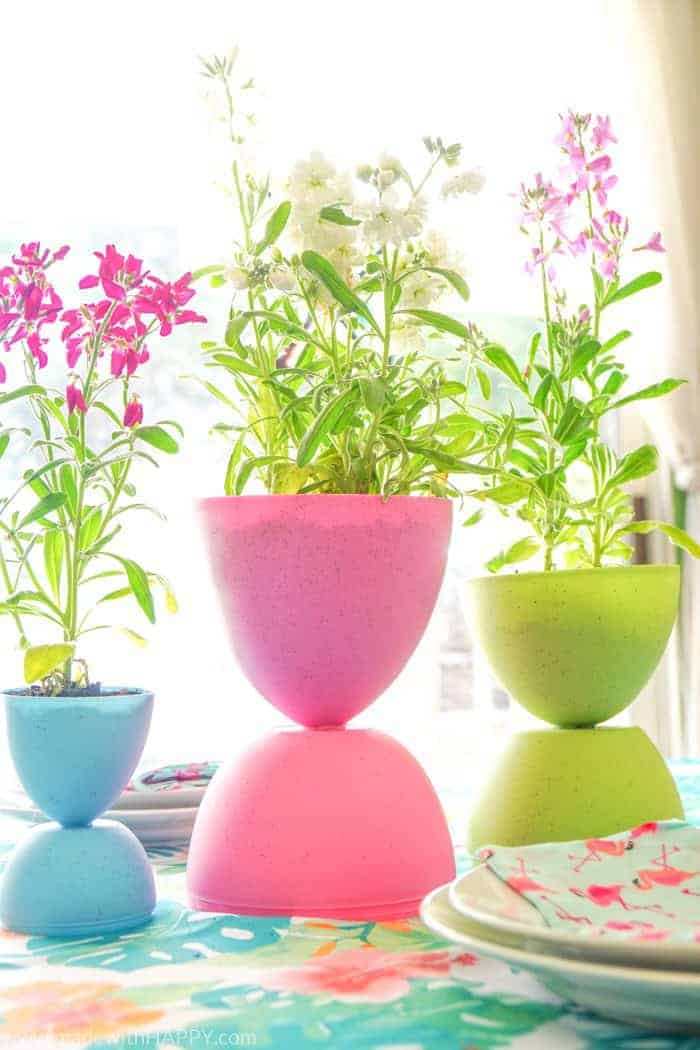 Easter is right around the corner and we are getting ready to celebrate as a family. Planning the menu, egg dying, stuffing eggs, and planning out our Easter tablescape. I get asked about my tablecloths quite a bit. I have a number of different tablecloths, this is true. Both our china and our everyday dinner plates are all white. This is because
I can switch up our tablescape every holiday, every season with a new table cloth and or napkins, and it's a whole new look. If you are looking for great table cloths, I will work on a post of some of my favorites, but next time you're at Target or HomeGoods, take a look and grab one that speaks to you. For only a few dollars, you change the look of your table in seconds.
Once I have the table cloth and napkins set, it's time to work on the Easter Centerpiece. You all know that plastic Easter eggs are my jam. This is apparent in these rainbow egg planters and these Succulent egg planters.
When I saw these large eggs, I knew I needed to make them into a fun Easter centerpiece.
Simply hot glue the ends of the egg together. I like to use the bottom piece of the egg as a base. In these eggs case, the bottom is flat, so make sure when you hot glue the top piece to the bottom, you add enough to secure it.
NOTE: Make sure your eggs have holes in them. Mine do, but in the case your egg does not have a hole, use a small drill and drill a few small holes through the ends. This will allow the water to escape the egg-like any other flower pot.
We went down to our favorite nursery and found a small flat of these flowers. I think they are a type of snapdragon, but maybe not. In any case, there are so many great flowers in bloom each Spring. Find what speaks to your table and use those! If you are planning on replanting them once Easter is done, make sure to pay attention to how much sun and water is needed and scope out a great space.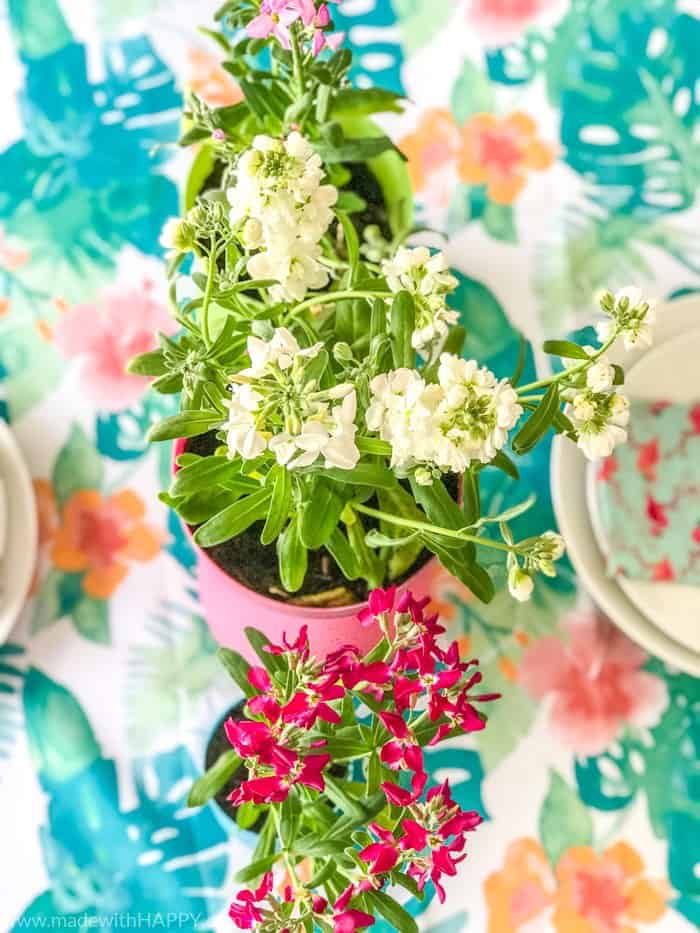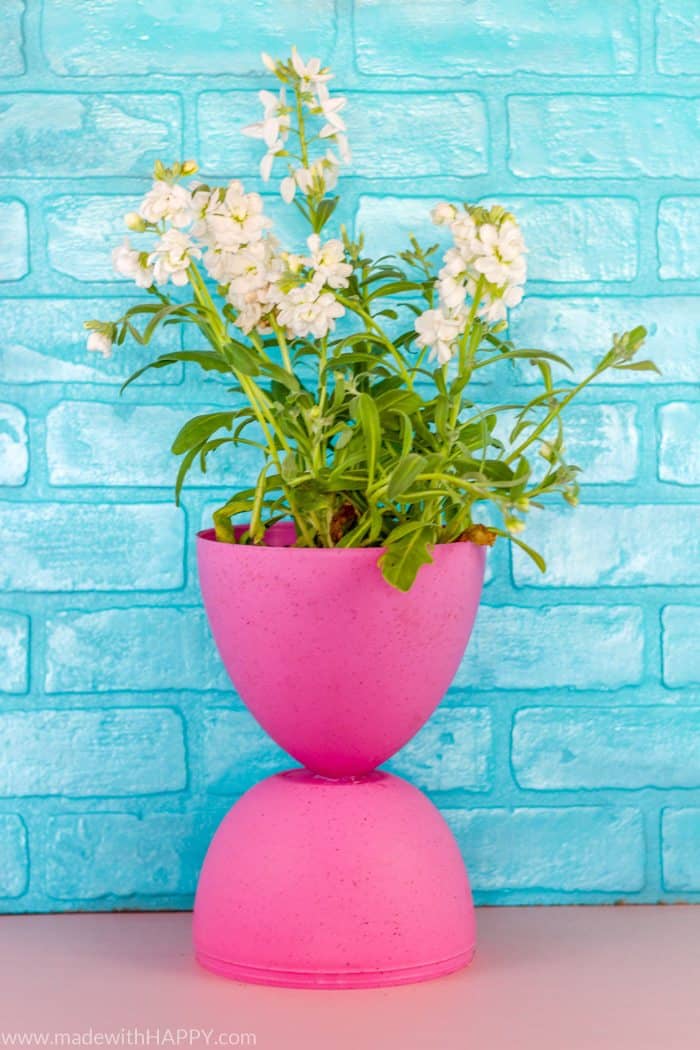 We then planted the flowers leftover from the flat in our garden. We decorated our table with some simple white plates and floral table cloth and it brought our table alive. These simple DIY Easter Decorations can bring any table to life. We used ours at Easter Centerpieces, but these would be great anywhere around the house, porch, or garden.
We hope that you and yours have a wonderful Easter and that your Easter Centerpiece is as rad as ours 🙂
Other Easter Crafts You May Enjoy
Easter Centerpieces
PIN IT TO YOUR DIY/CRAFT BOARD ON PINTEREST!
FOLLOW MADEWITHHAPPY ON PINTEREST FOR ALL THINGS CRAFTY!