Hi friends! For the last week, we on the West Coast have been having a record-breaking hot March. This unusually hot weather has sped up spring blooms and so I've been chomping at the bit to get into the garden and bringing home bright spring blooms.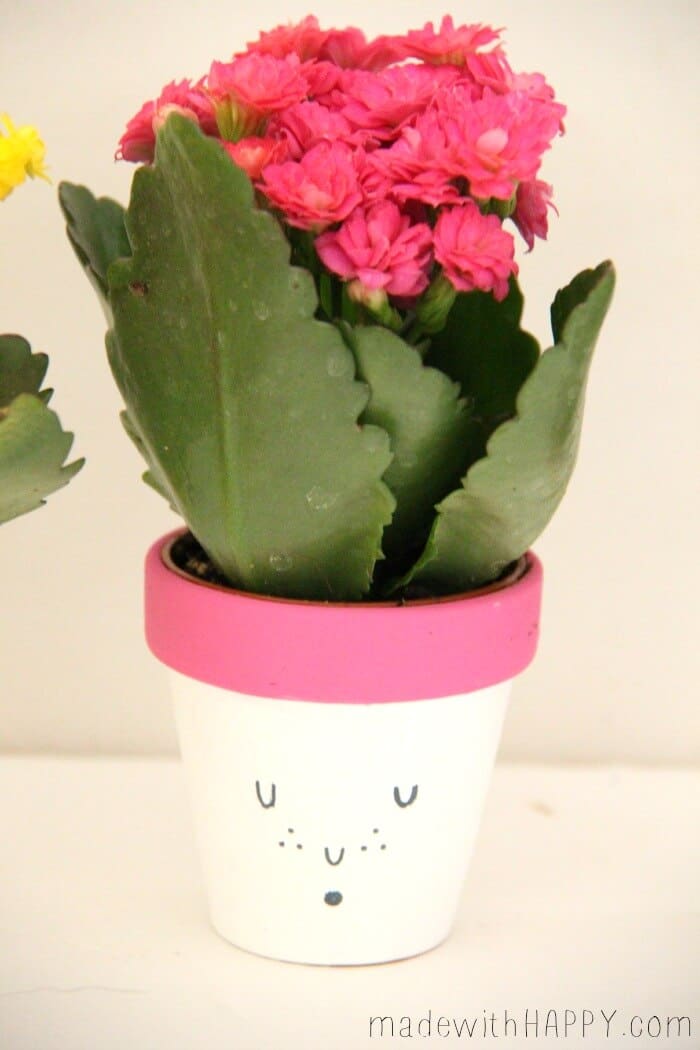 While at Dollar Tree recently, I came across a sweet three-pack of small terracotta pots.I know, three for $1! SCORE! I immediate knew they were headed home with me.
As I'm sure you gathered from my bright colored herb garden post, I'm OBSESSED with bright colors, so I knew these little lovelies needed some fun and bright colors.I started with white and painted the bottoms white.Then painted the tops all fun and bright colors. I based mine on some bright succulent flowers I had around the house. If you have some daisies or wildflowers from the garden, those would be perfect too.It was at this point, I realized that these would be great for my Easter Centerpiece and so I busted out the sharpie and drew on a sweet little bunny face.Simple + Sweet BunnyFlowers into the pots and viola!You have yourself the cutest, simply sweet Easter Centerpiece.
Are you hosting Easter at your house this year? Do you decorate for the holiday? I'd love to hear about your Easter decor style. I'm camp BUNNIES EVERYWHERE!
Like it? Pin it!