Have some Earth Day fun with this Free Printable Earth Day Word search puzzle for kids of all ages! Grab your free download today!
This Earth Day Word Searches
Planet Earth is our home, and we have to protect it and keep it sustainable for future generations. How can we do that? By taking one step at a time!
And the first step is to create awareness among our children about keeping the Earth clean and protecting its natural resources. The most basic and easiest way to do so is by introducing them to Earth Day on April 22nd and Earth Day word search puzzles!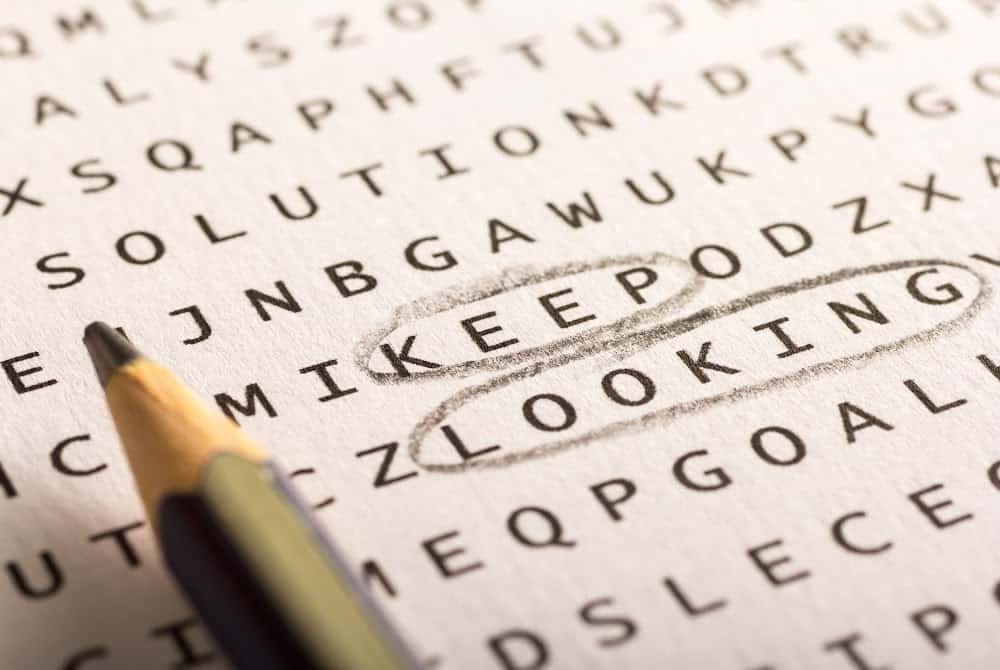 I have created a set of Earth Day word search puzzles for kids to solve on Earth Day. These puzzles are a fun way to connect educational earth day vocabulary with fun earth day activities. Bonus, kids love such games!
Word Search puzzles are a great way to help your kids with cognitive learning. They might not seem much, but they are incredibly beneficial. For instance, they develop word recognition skills in young minds, improve vocabulary, and help with spelling.
Moreover, word search puzzles assist in pattern recognition as well. Kids will learn that words don't always have to be written in a straight line but can be spelled backward, diagonally, and vertically as well.
As your kids get accustomed to word search puzzles, you can raise the level by making them a tad bit harder. This way, they will exercise their brains more to find hidden words.
Check Out These Other Fun Word Search Games!
Don't miss our 50+ Word Search Games or our How to Draw Earth Tutorial
Benefits of Word Search Puzzles
Word search puzzles can do wonders for your kids' vocabulary and spelling; however, they are good for other things as well: They develop strong hand-eye coordination!
As kids look at the word list below and look for them in the word box, they use their visual input to guide their hands. As a result, the hands and eyes work together to solve the puzzle with speed and accuracy.
We highlighted these Earth Day Crafts along with some other fun kid's crafts in our April Crafts for Kids along with our 101+ Easy Craft Ideas for kids.
You also do not want to miss our 101+ Printable Coloring Pages For Kids and 101+ Printables For Kids full of Crafts and Coloring Pages.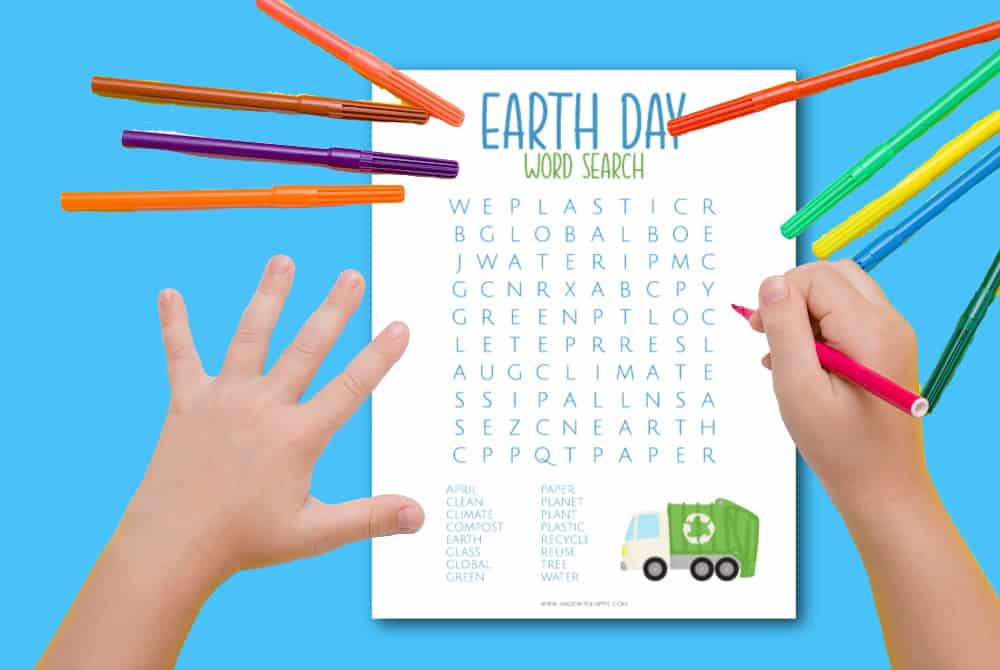 Earth Day Word Search Puzzles
I have created Earth Day word search puzzles for kids of all ages. They are in a cool blue and green Earth theme, with a word list and a word box. The best thing about these word search puzzles is that they are free!
You can download them and print them without paying a penny!
To make things, even more, fun and exciting, you can omit the word list and ask your kids to search for as many words as they can find related to planet Earth. You can also ask them to draw the words on a separate paper to understand what Earth Day is about.
Not only are my Earth Day printable word search puzzles free, but they are a great resource to create awareness among your kids or students about the planet and Earth Day in particular.
Therefore, whether you're a parent wanting kids to learn about keeping the Earth safe or a teacher looking for fun and educational Earth Day activities, these free printables are just what you need!
If you and your kids had fun doing the Earth Day word search puzzle, you'll find plenty of other printable activities, coloring pages, and crafts on my website!
Happy Earth Day!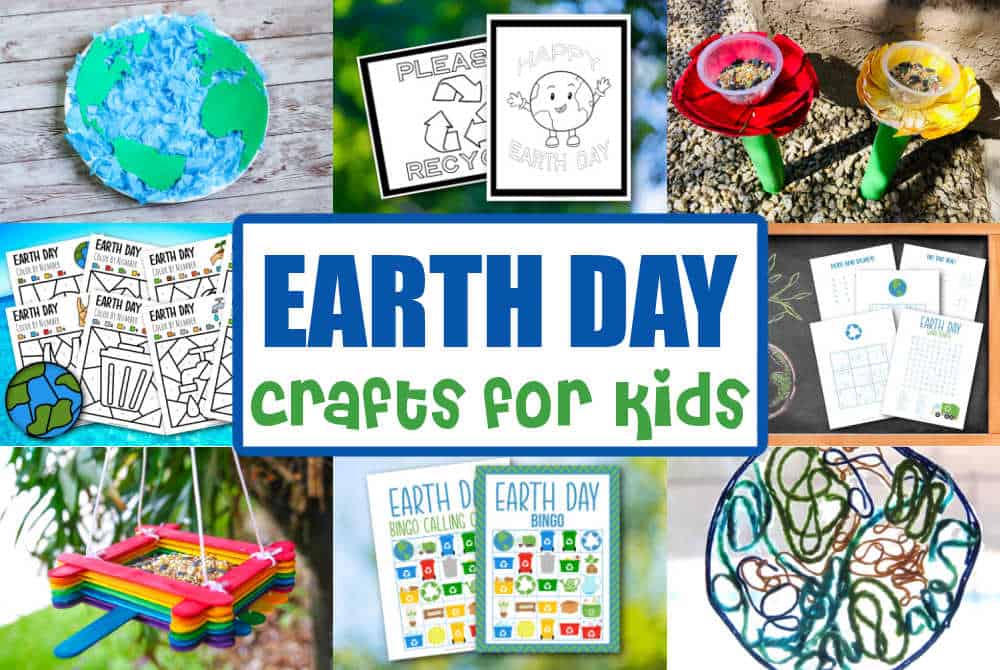 Other Earth Day Activities
Find a fun earth day activity for kids of all ages.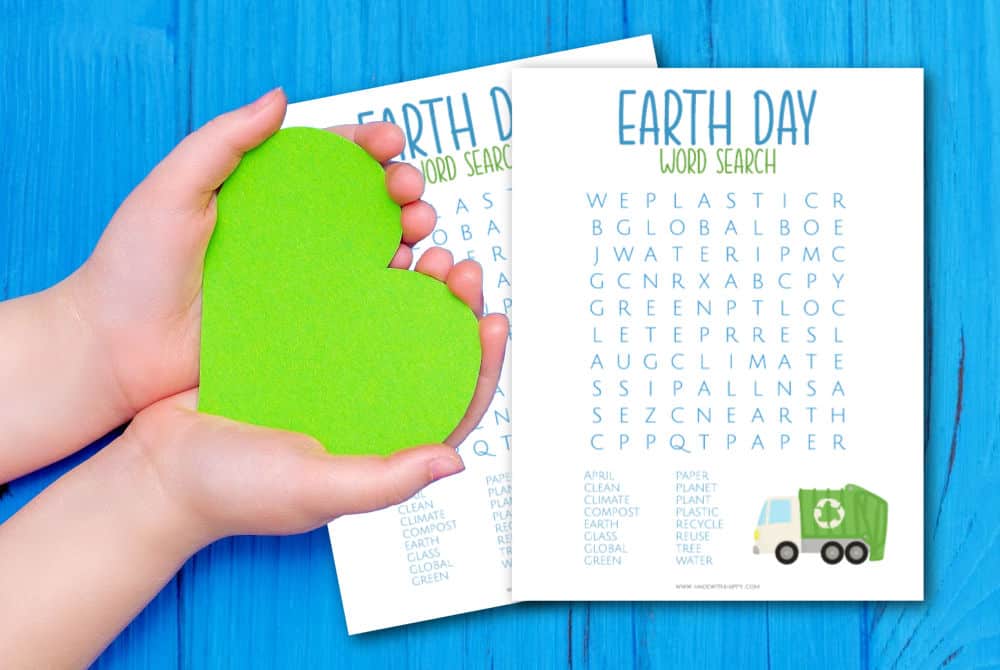 Download Free Earth Day Word Search
Included in our earth day puzzle are the word puzzle and answer key / answer sheet.
Enter your name and email address in the form below and you will be taken directly to the free printable earth day word search puzzle downloadable pdf file.
*For personal use only
CONNECT WITH MADE WITH HAPPY!
Be sure to follow me on social media, so you never miss a post!
Facebook | Twitter | Youtube | Pinterest | Instagram
Looking for crafts to keep your child busy? Sign up for my 5 Ridiculous HAPPY Activities in under 30 minutes for your kids delivered directly to your inbox!
Find and shop my favorite products in my Amazon storefront here!
EARTH DAY WORD SEARCH
PIN IT TO YOUR DIY BOARD ON PINTEREST!
FOLLOW MADE WITH HAPPY ON PINTEREST FOR ALL THINGS HAPPY!