Grab these free printable Earth Day puzzles to help in celebrating mother earth and helping to sustain Planet Earth. Fun puzzles for kids of all ages.
These five Earth Day puzzles are fun ways to have some Earth Day fun with your kids.
Earth Day is April 22nd and just around the corner. Most people prepare for it by making charts and posters with their kids. And while I am all up for arts and crafts activities, I decided to incorporate some Earth Day puzzles with all the projects.
Therefore, I designed some fun printable games for the whole family!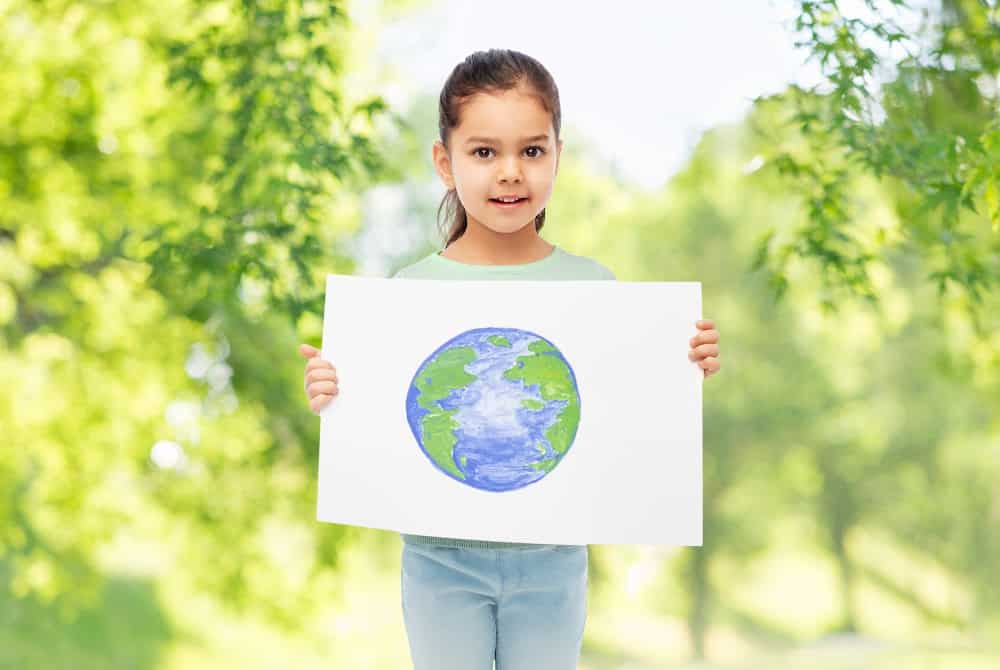 You see, I always aim to make my kids learn about different things in a fun and interactive way. You'll find tons of literature and videos about Earth Day, but they're only good for a while. Kids have a shorter attention span; therefore, keeping them busy for more than a couple of hours is not easy.
The solution? Short activities every hour! And this is only possible in the form of activity pages, like the ones I have made.
Check Out These Other Earth Day Activities !
Don't miss our Drawing of Earth Step By Step Guide
Our Earth Day word search puzzles are a fun and educational Earth Day activity! They are an excellent way to create awareness among our children about the Earth, how it's our home, and how to keep it clean and protect its natural resources.
Word scrambles and puzzles are interactive activities that enhance cognitive learning in your kids. For instance, Earth Day word search puzzles are incredibly helpful in developing word recognition skills in young minds, improving vocabulary, and helping with spelling.
Also, Earth Day coloring pages are good for developing fine motor skills, improving hand-eye coordination, and of course, color recognition. The hidden words
Similarly, different kinds of puzzles help the kids put their grey cells to work, bring out their creativity, and have lots of fun while learning about the importance of Mother Earth and its associated day.
Don't miss our 50+ Word Searches Puzzles For Kids
Free Printable Earth Day Puzzles
I have created an Earth Day puzzle set with five printable worksheets. All the puzzle worksheets are available for free on my website; you simply have to download and print them.
The first Earth Day puzzle sheet is a Dots and Boxes game, where the kids have to make a single line to join two dots, turn by turn. The person who manages to make the most boxes is the winner.
The second puzzle is everyone's favorite Tic-Tac-Toe. It has 9 games, and the person who wins the maximum number of games wins! Isn't that fun?
The third and fourth puzzles are sudoku. One is the alphabet sudoku, while the other is the traditional numbers one. The rules are the same: Fill every row, column, and 3x3 region with each number or letter exactly once. This puzzle is a brain teaser; however, it helps the kids use their thoughts to solve it.
And lastly, there's an Earth Day word search puzzle sheet. Kids have to find all the words related to Earth Day from the given word box.
In short, all five puzzles are interactive, fun, and educational at the same time!
I love making puzzles for kids; therefore, if you're looking for something similar for your kids, feel free to browse my website and grab the free resources.
Happy solving Earth Day puzzles!
We highlighted these puzzles in our Earth Day Crafts along with some other fun kid's crafts in our April Crafts along with our Craft Ideas for Kids.
You also do not want to miss our 101+ Printable Coloring Pages For Kids and 101+ Printables For Kids full of Crafts and Coloring Pages.
Other Puzzles You'll Love
Download Free Earth Day Puzzles Printable
Enter your email address in the form below and be taken directly to the copy of the puzzles pdf file. The digital version or printable version when printed becomes traditional puzzles. The eleven different puzzles include
Earth Day Word Search
Earth Day Tic Tac Toe
Earth Day Dot and Boxes
Earth Day Number Sudoku x 4
Earth Day Alpha Sudoku x 4
*For personal use only
CONNECT WITH MADE WITH HAPPY!
Be sure to follow me on social media, so you never miss a post!
Facebook | Twitter | Youtube | Pinterest | Instagram
Looking for crafts to keep your child busy? Sign up for my 5 Ridiculous HAPPY Activities in under 30 minutes for your kids delivered directly to your inbox!
Find and shop my favorite products in my Amazon storefront here!
EARTH DAY PUZZLES
PIN IT TO YOUR DIY BOARD ON PINTEREST!
FOLLOW MADE WITH HAPPY ON PINTEREST FOR ALL THINGS HAPPY!