We threw our 2 year old a Dr Seuss Birthday party. Check out how it turned out.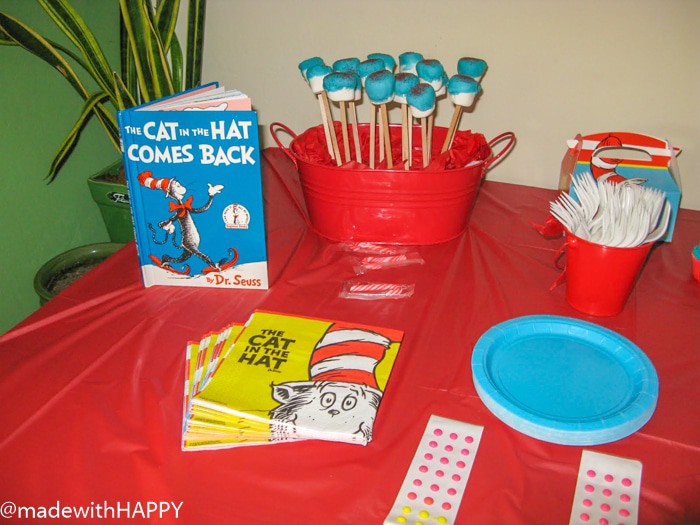 Haven't you heard?
Didn't you hear?
Its time to celebrate Sydney's 2nd year!!!


********************************
Sunday we celebrated Syd's 2nd birthday with a Seusstastical birthday party. With the exception of the rain, the party was a success.
I don't know about you, but often towards the end of the year we tend to get caught up in holiday activities with work and family that and don't always get to see our friends. I know I speak for Syd, Craig and myself that it was fantastic to see our besties at the birthday! Love them!
Happy Birthday sugar plum... You are the light of our lives!
DR SEUSS BIRTHDAY PARTY
PIN IT TO YOUR PARTY BOARD ON PINTEREST!
FOLLOW MADEWITHHAPPY ON PINTEREST FOR ALL THINGS PARTIES!
Some other fun party ideas.