Celebrate the love holiday with a treasure hunt the kids will love. Grab our free printable Valentine's Day Scavenger Hunt full of fun ideas.
This fun printable Valentine's day scavenger hunt is sure to bring some fun for the kids to have in the classroom or with the family around the house. Print it out and send them on their way to treasure hunting!
Celebrating Valentines Day with Kids
Valentines is always such a fun holiday to celebrate with the kids all February long. Whether it's handing out cards to their friends or showing their loved ones what they mean to them. There are fun ways to get the kids excited for the love holiday!
Loading the kids up with fun activities to celebrate makes the holidays that much more fun. We love the idea of having Valentines crafts, games, puzzles, and coloring pages on hand throughout the month to get the kids in a HAPPY mood.
Some of our favorite Valentine's Printables in addition to this fun printable scavenger hunt include Valentine's Day Word Scramble, Happy Valentines Day Coloring Page and Word Search, Valentines Bingo, and Valentine's Word Search.
We highlighted this Valentine's Day Printable along with some other fun kid's crafts in our February Crafts along with our 101+ Craft Ideas for kids.
Scavenger Hunts for Kids
My children are always big fans of scavenger hunts. The act of hunting around for different items whether it be around the house or classroom. It gives the kids the chance to get up and move.
Growing up, my mom would make fun scavenger hunts for us, like this Valentine scavenger hunt, and then send us into the neighborhood to find all the items.
My friends and I would run from house to house asking them if they had any of the items on our lists. We would then either collect the item or if we were working in groups, we would take a picture of the item and then move to the next house. One of my fondest memories was these fun scavenger hunts.
Check out these other Scavenger Hunt Printables!
How to Do a Scavenger Hunt for Valentine's Day
Scavenger hunts like ours are pretty straightforward to play. There is a list of Valentine's Day Ideas and Items. The object of the game is to find each of the items on the list.
The players of the scavenger hunt can hunt on their own, or in groups. Each person or group should get a copy of the list. Then they are sent off looking for the items. The first team or person back with all the items wins!
In the case you are wanting to do it with one child, it is always fun to time them. See if they can gather all the items within a specific time. Maybe something like how many items can you find on the list in 15 minutes. The timer starts now...
The key is to make sure each of the items on the list is in the house or classroom.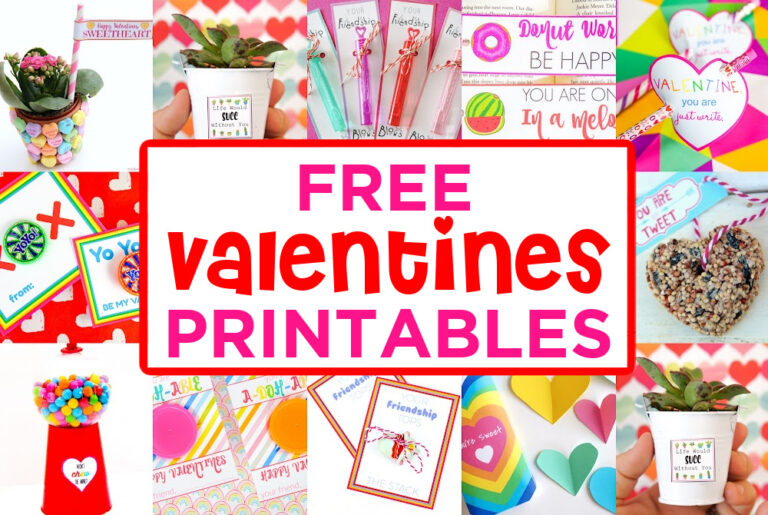 Other Valentines Printables You'll Love
Don't miss all our Valentine's Day Facts For Kids too.
Download The Free Printable Scavenger Hunt
Simply enter your name and email address in the form below. In case you do not feel comfortable entering your email, you can find the scavenger hunt in our shop.
CONNECT WITH MADE WITH HAPPY!
Be sure to follow me on social media, so you never miss a post!
Facebook | Twitter | Youtube | Pinterest | Instagram
Looking for crafts to keep your child busy? Sign up for my 5 Ridiculous HAPPY Activities in under 30 minutes for your kids delivered directly to your inbox!
Find and shop my favorite products in my Amazon storefront here!
VALENTINE'S DAY SCAVENGER HUNT
PIN IT TO YOUR DIY BOARD ON PINTEREST!
FOLLOW MADE WITH HAPPY ON PINTEREST FOR ALL THINGS HAPPY!