If you're looking for a quick, simple, festive side to bring to your Easter brunch, look no further.  We did something similar last year, but seriously it is so simple but everyone always give you an AWWWWW!
See!  SO SIMPLE.  Add your favorite fruit to a skewer and top it off the fluffy goodness of a peep and viola, best Easter Fruit Skewer EVER!!!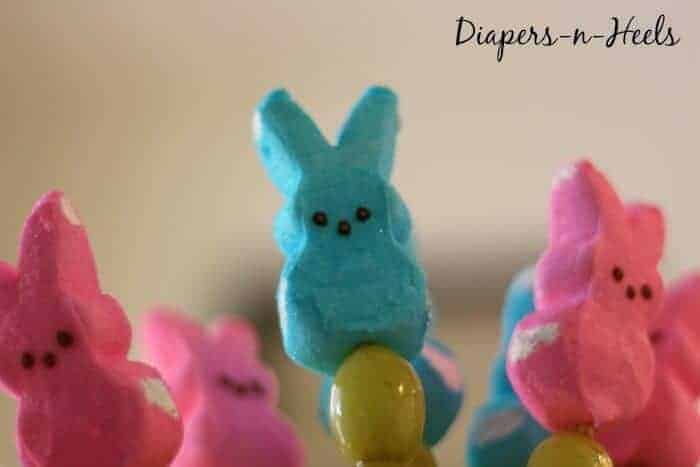 For this we only had grapes, but berries (strawberries, raspberries, blackberries) are great on a skewer.  Or I've even added little orange pieces of Cuties.  So good and so festive!