Step up to the plate and enjoy our Baseball Color by Number activity, perfect for sports enthusiasts of all ages!
This baseball color by number worksheet was a fun activity for children of all ages!
Hey there, fellow baseball enthusiasts! Do you remember the magic of your first baseball game? The thrill of the ball hitting the bat, the cheers from the crowd, and the sweet, sweet taste of victory?
Ah, baseball — a true North American treasure! But you know what's even more fun? Combining the love of baseball with crayons for our young artists! Everything is better when there are crayons involved isn't it?
So how about these all-new baseball color by number worksheets!
Don't miss our other Sports Coloring Pages including Football Color By Number.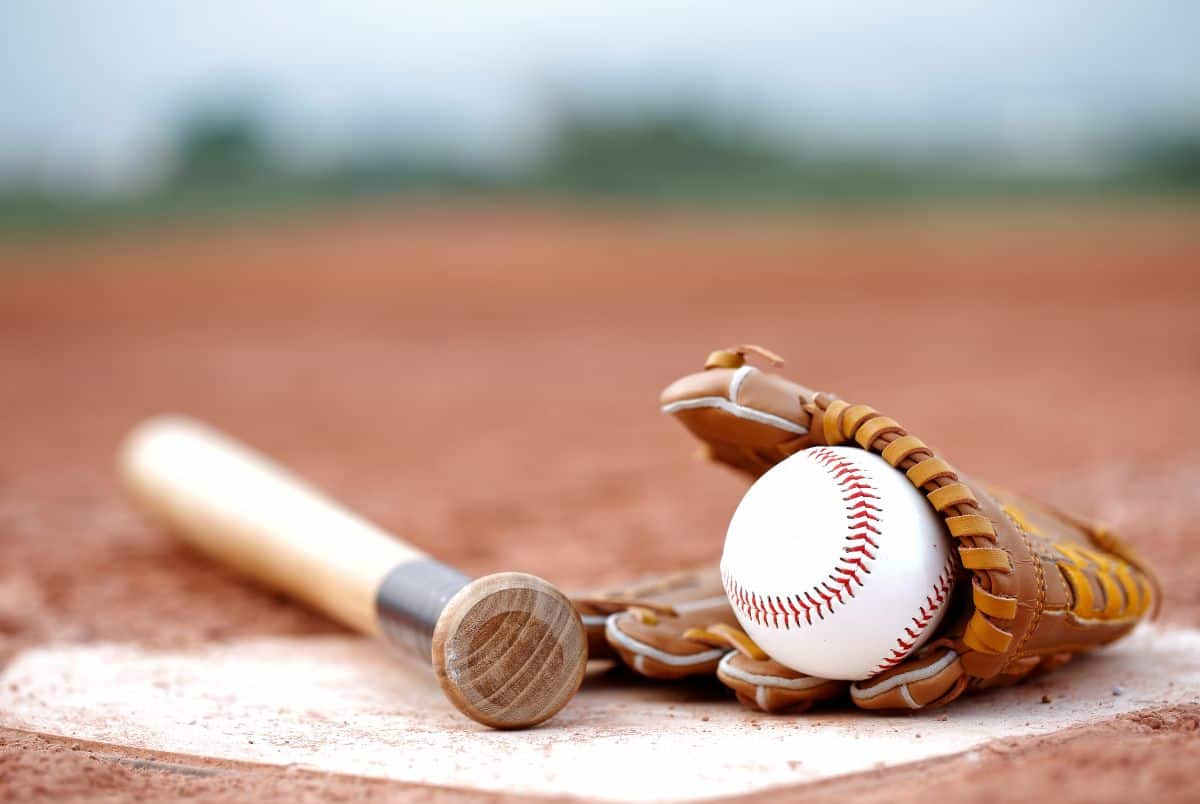 Baseball: More than Just a Game
Major league baseball holds such a special place in most of our hearts. I know, some people are bored watching it on TV. But go to an actual game? And it just feels so American. You know what I mean?
From the iconic baseball diamond to the excitement of a home run, there's so much to love. And let's not forget about the little moments too! The sound of a baseball hitting a glove. Success! Or the strategy behind every move to home plate? So much to learn!
And for our younger fans (who aren't even thinking about high school or major leagues) they're just as enchanted as the rest of us! Maybe it's the strategy or the skill. Or maybe it's just the popcorn and the corndogs! "Take me out to the ball game…" is totally running through my head right now!
Creativity Meets the Diamond
Enter the world of coloring - where imagination runs wild! Our new baseball color by number coloring sheet is perfect for kids of all ages. Whether they're in 1st grade, 2nd grade, or even 5th grade, there's something awesome about seeing a picture come to life with colors.
And with the baseball theme? It's a home run for sure! The young learners get to combine their favorite colors with the joy of baseball. There's a baseball glove waiting to be painted and a color key to guide them.
If you choose to use watercolors or something other than crayons or colored pencils, I recommend using cardstock by the way. Watercolors just wreck regular printer paper.
Simple, Fun, and Totally Free!
I mean it! Simple. Fun. And totally free! Check check check! I'm a parent too! I know what it's like to look for resources and need them to check all three of those boxes.
First, the coloring page is simple. Grab the colors that match the numbers and fill in the baseball coloring by number. That means you just color in whatever the number is on the page with the color it says for that number.
Second, fun. Coloring is pretty fun for most kids (and even adults!) And if your kid is a big fan of baseball, they'll love this page even more. Coloring can actually be relaxing too! Which is great after a stressful day or a way to cool off while at school too.
And lastly, totally free! Free Printables are the best. No hidden catch. No buying anything. Ah. I love free things. Both getting them and giving them away! Happy coloring!
We highlighted this Spring Craft along with some other fun kid's crafts in our April Crafts along with our 101+ Crafts For Kids.
You also do not want to miss our 101+ Coloring Pages For Kids and 101+ Printables full of Crafts and Coloring Pages.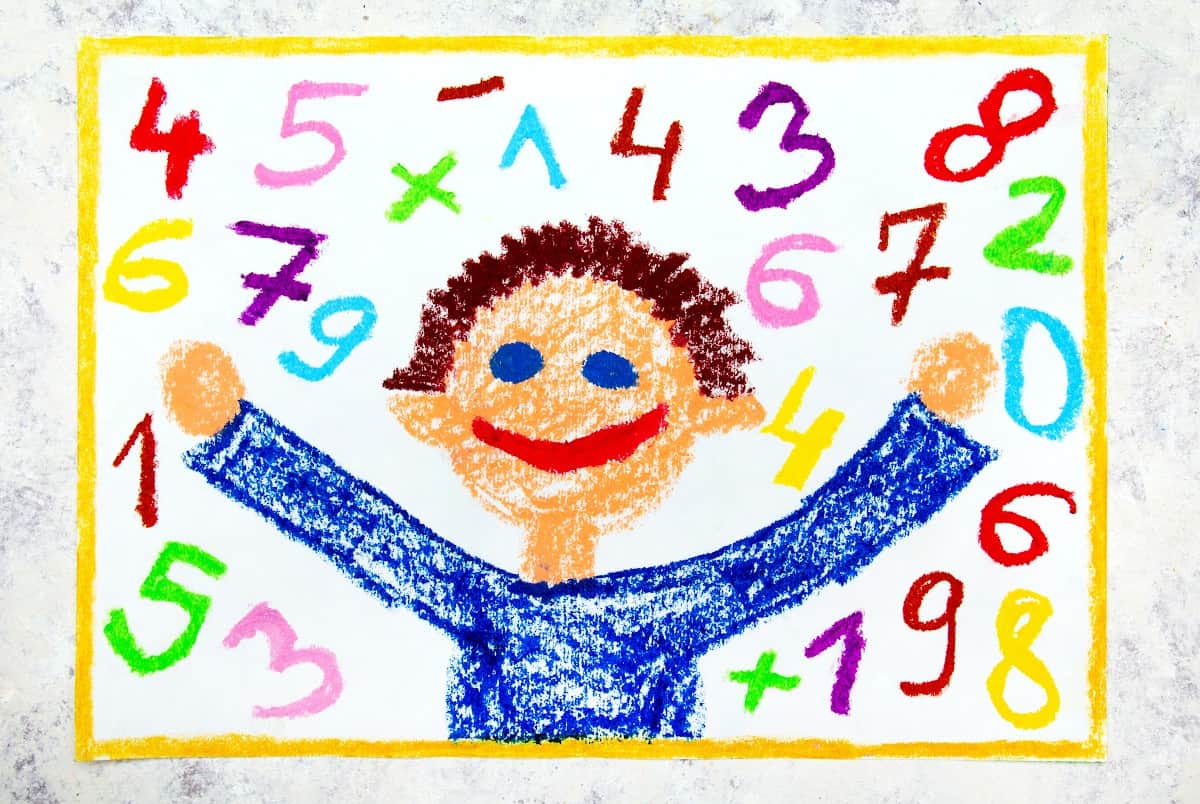 Other Free Coloring Pages For Kids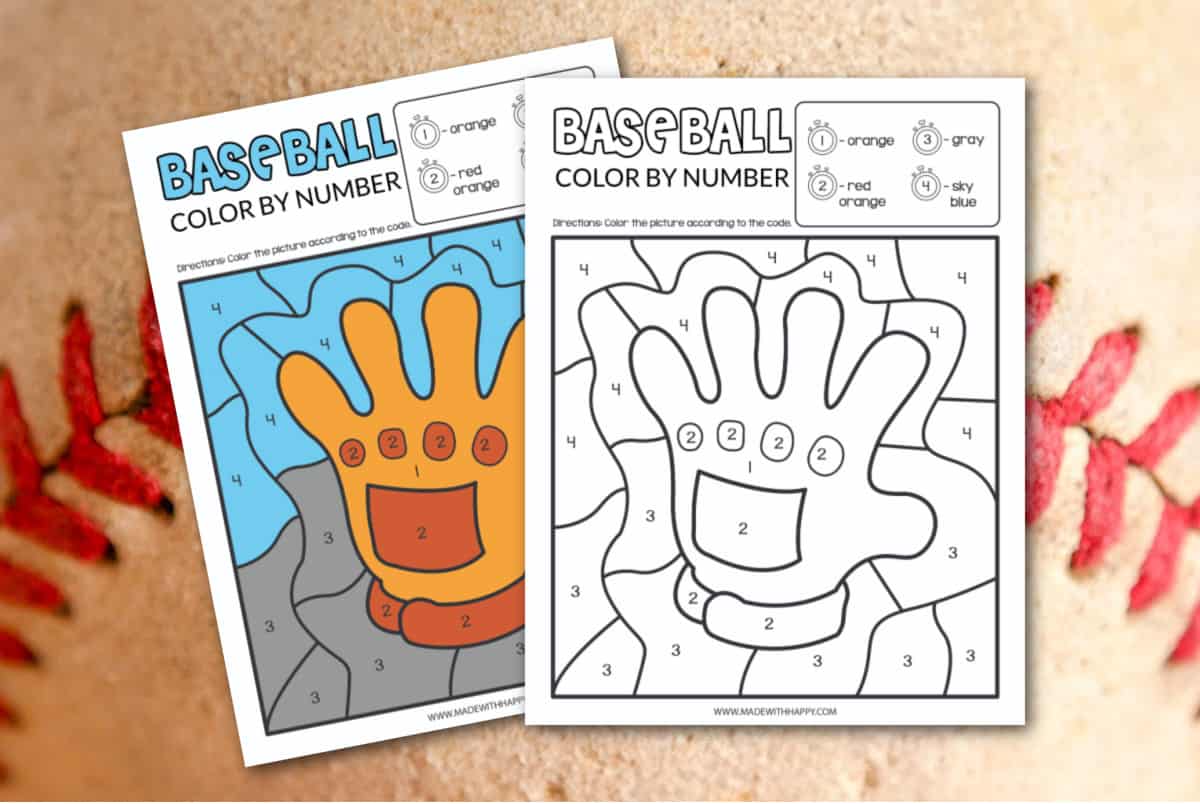 Download Free Color By Number Baseball Printable
Enter you email address in the form below and then you'll be taken directly to the
*For personal use only
CONNECT WITH MADE WITH HAPPY!
Be sure to follow me on social media, so you never miss a post!
Facebook | Twitter | Youtube | Pinterest | Instagram
Looking for crafts to keep your child busy? Sign up for my 5 Ridiculous HAPPY Activities in under 30 minutes for your kids delivered directly to your inbox!
Find and shop my favorite products on my Amazon storefront here!
Baseball Color By Number
PIN IT TO YOUR DIY BOARD ON PINTEREST!
FOLLOW MADE WITH HAPPY ON PINTEREST FOR ALL THINGS HAPPY!