Looking for a fun Unicorn Color By Number for the unicorn lover in your family? We have you covered with this free printable unicorn coloring pages.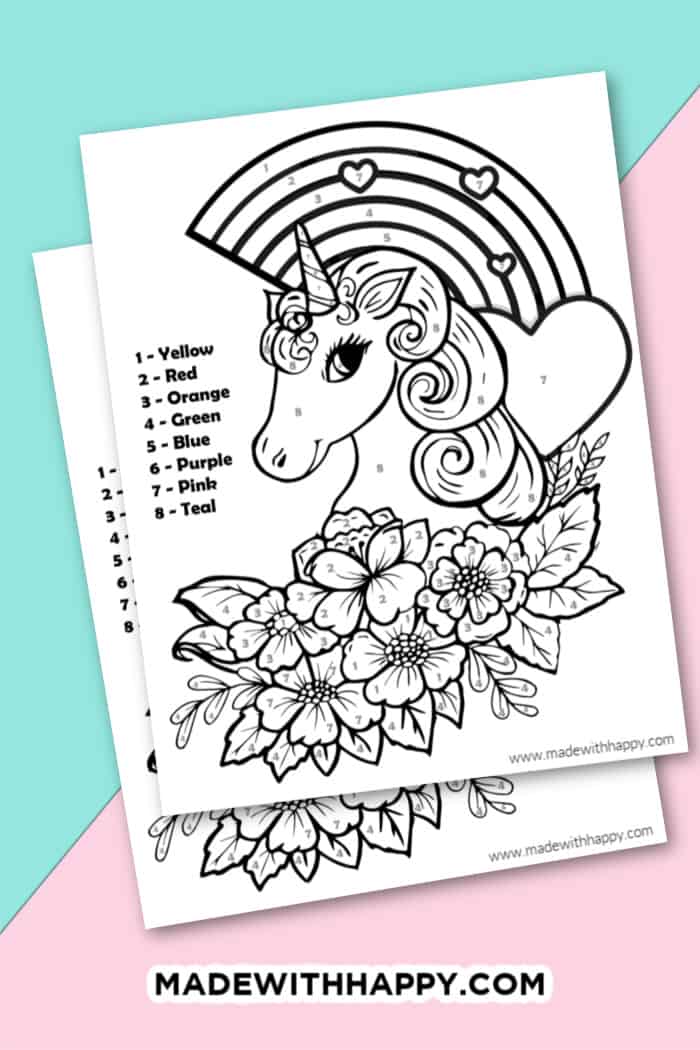 Both kids and adults will love this unicorn color by number free printable coloring page.
Unicorns are one of our favorites here at Made with HAPPY. We have loads of fun making things with Unicorns including our Free Unicorn Printable Activity Pack, Unicorn Rainbow Coloring Pages, Baby Unicorn Coloring Pages, and our Starbucks Unicorn Drink DIY Costume
We highlighted this Unicorn Printable along with some other fun kid's crafts in our April Kids Crafts along with our 101+ Easy Craft Ideas for kids.
You also do not want to miss our 101+ Fun Coloring Pages For Kids and 101+ Free Kids Printables full of Crafts & Coloring Pages.
Color By Number Coloring Pages
Who does not love unicorns? Their magical abilities, that awesome horn, and their beautiful rainbow-colored mane are just a few of the reasons that unicorns totally rock.
Boys and girls love to think about unicorns and their powers and find comfort in using their imagination to believe that unicorns actually exist. And nowadays, we could all use some of that innocence and magic.
They are a great way for kids of all ages and unicorn lovers to use their creativity and improve their fine motor skills. Color by number activity books or color by number coloring books is always great ways for kids ages 4-10 into coloring.
This free color by number worksheet is a fun way to take the turn of a cute color by number worksheet and turn it into a magical color page that your children are sure to want to show off.
Do not forget to add these fun Unicorn Cupcakes to your coloring sessions too.
What we love about these unicorn color by numbers is that they are fun, and engaging, and the kids end up with a beautifully colored unicorn that they can hang up and display for all to see.
I love how this simple worksheet keeps them occupied and engaged so that it gives me a little bit of time to get a few things done, too. Not only that, but they actually like this fun activity because again...unicorns!
This beautiful unicorn color by number coloring sheet has a special color palette that is a fun color page.
Color By Number Worksheet
Color By Numbers printables is so much fun. Following the color key and watching your picture come to life! They turn an ordinary black and white coloring page into a masterpiece!
If you love color by number worksheets as we do, then you will not want to miss our Christmas Color By Numbers and Earth Day Color By Number.
Check out these other Color By Number Pages!
Unicorn Coloring Pages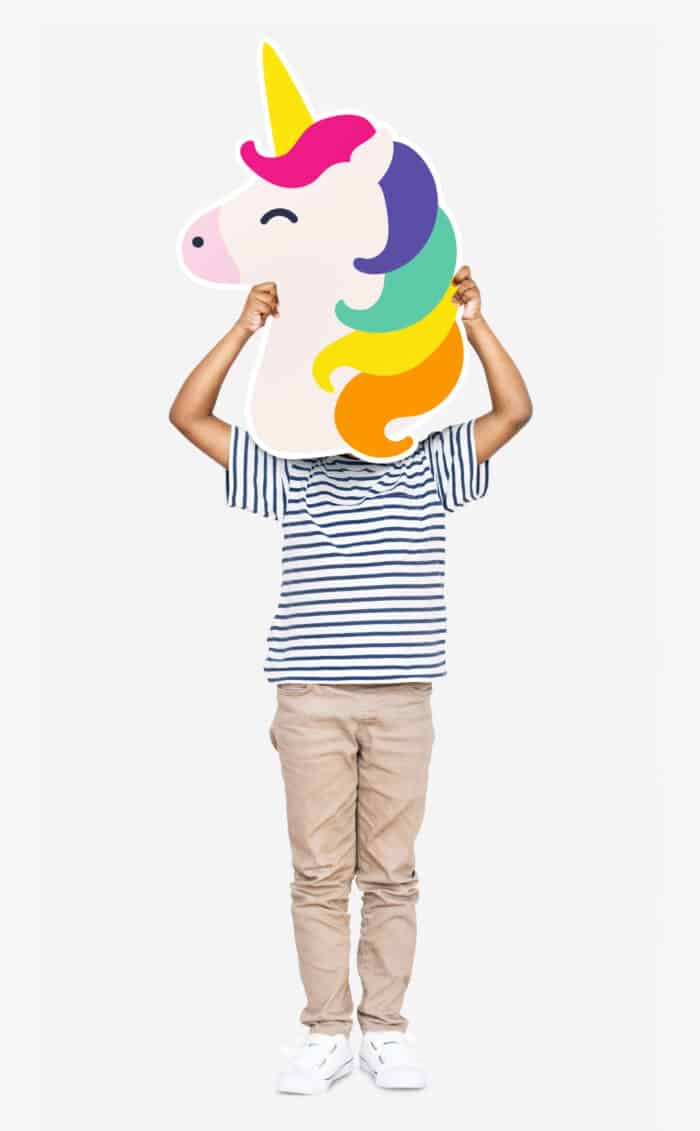 Make certain to have them give their unicorn a name and officially welcome it into the family. You just might unlock a part of their imagination that they haven't used in quite some time! Grab your coloring page off the printer and your favorite markers and get going!
Unicorns were my absolute favorite as a little girl. I would fill my time with activity books, draw a unicorn, color by number book, and a unicorn coloring book.
Here are some of the questions you might have now that you are ready to color your color by number unicorn.
Is Unicorn color by number free?
Our printable is absolutely free. You simply provide your email and it will take you straight to the download.
What are the Colours of a unicorn?
That is the beauty of unicorns, they can be any color you want them to be. We simply provide you with a guide in case you want to color your unicorn the same as ours.
What's the best color by number app?
I am not a fan of color by number on a device because I love how relaxing coloring is with paper and pens. But if you are looking for an app, I see there is one called Happy Color, and that makes me smile 🙂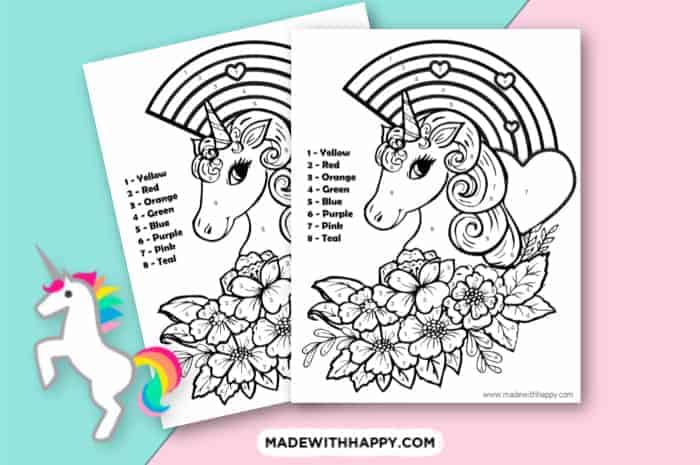 Grab your Free Printable Unicorn Coloring Page
Print this color by number unicorn printable off and let the kids have fun. They are going to learn, create, and build their confidence once they see how fun color by number is.
Other Free Printable Coloring Pages You Might Enjoy
CONNECT WITH MADE WITH HAPPY!
Be sure to follow me on social media, so you never miss a post!
Facebook | Twitter | Youtube | Pinterest | Instagram
Looking for crafts to keep your child busy? Sign up for my 5 Ridiculous HAPPY Activities in under 30 minutes for your kids delivered directly to your inbox!
Find and shop my favorite products in my Amazon storefront here!
UNICORN COLOR BY NUMBER
PIN IT TO YOUR KIDS CRAFTS PINTEREST BOARD
FOLLOW MADEWITHHAPPY ON PINTEREST FOR MORE GREAT CRAFT IDEAS!