I'm not sure if its the age or the fact she comes from a long line of artist, but my daughter is OBSESSED with coloring and drawing these days. One of our favorite new things (every day) is to find different coloring pages online and then print them out. We've moved through all kinds of different mermaids, kitties, superheros — you name it.
In my daughter's preschool class they have been learning a different letter every couple of weeks. At home we work writing each of the letters when it dawned on me… Why not combine her love of coloring pages with her letters to help in the learning process.
Once I got started creating a color page that you can download and print, I figured I might as well do all the letters.:)
Be sure to check out the 100 more printables for kids like this HAPPY one.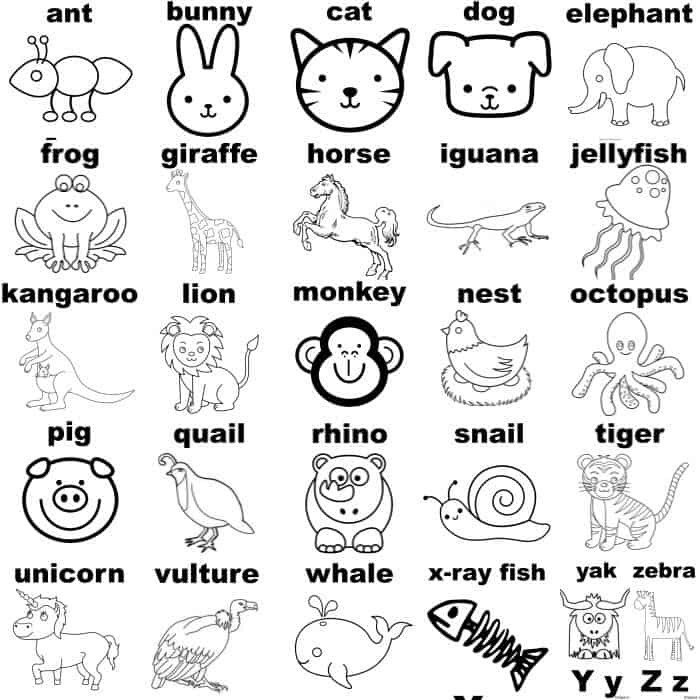 Alphabet Printable Coloring Pages
Print out these free alphabet printable coloring pages by clicking on the links below: