Here are 25 Christmas Books for Kids you can buy on Amazon right now! Books always make great gifts for the holidays, and help get kids even more excited for Christmas. This is a great list with lots of choices for children of all ages. Find all the books listed below on Amazon.
25 Christmas Books for Kids
Christmas is such a magical holiday. I absolutely love it and get all the fun movies, activities, and books for my kids. Books are probably one of my favorite new things to get for my boys seasonally. They love reading and I try to always refresh their home library when the season's change or a holiday is coming up.
Here is a list of the best Christmas books for kids you can buy on Amazon right now. Find books about elves, Santa Claus, trees and more!
Books About Elves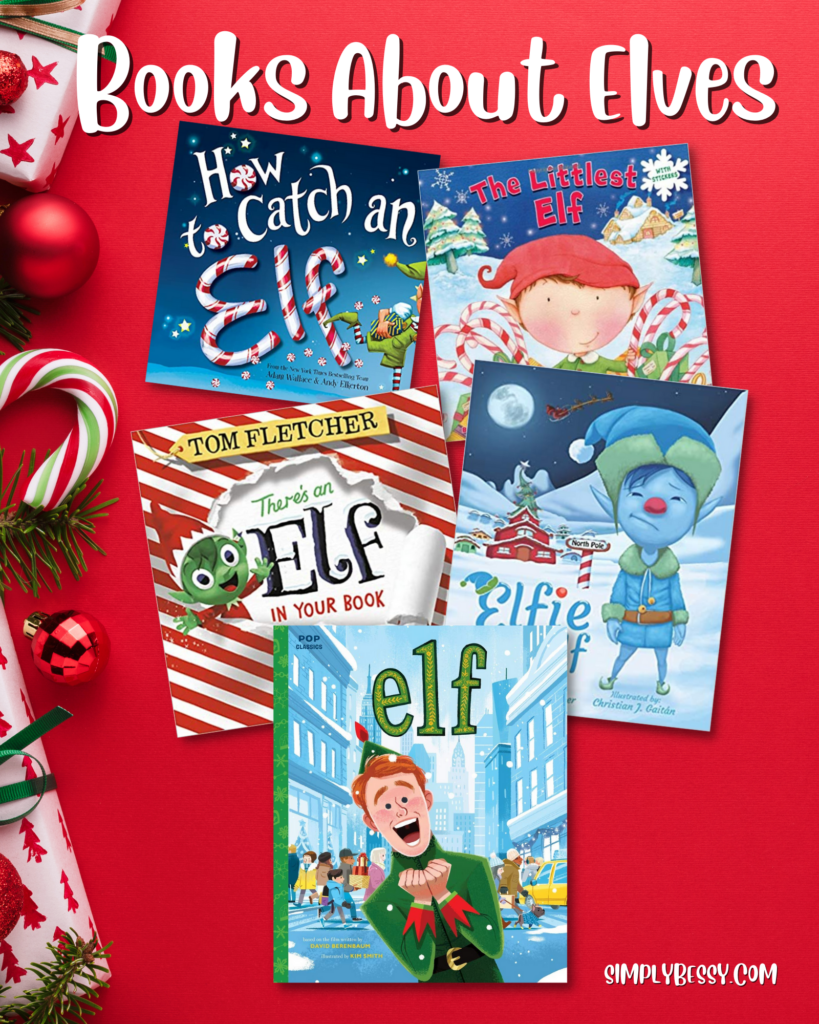 Books About Santa Claus
Books About Reindeer
Books About Gingerbread
Books About Christmas Trees
---
Christmas Activities and Crafts for Kids
Pair these books with some fun Christmas activities and crafts! Find some great ideas below.
15+ Reindeer Crafts for Kids
We love sharing fun easy Christmas crafts for kids that are all reindeer themed. Rudolph would surely be proud.
---
I hope these books get your kids excited about Christmas! Don't forget to follow me on Facebook, Instagram and Twitter to stay up to date on all my content.
XO,
Bessy