Please tell me I'm not alone in struggling on how to keep the kids busy in the evenings without electronics (television, ipad, etc.)?
We all know I'm kind of kookoo about the amount gadget time for my kids, and so when I find new games and activities to play with the kids sans them sitting in front of a screen, I'm all for it.  We also happen to be HUGE Disney fans, so it was a no brainer when Wonder Forge asked if we'd like to try out a few of their new Disney Preschool games.  Yes Please!
It was as if they were talking right to both my kids.  The three games we check out were:
The kids were so excited to try them all out. 
Its the movie that sends everyone under the age of 80 into a full blown singing at the top of their lungs to "Let it Go" session.  So of course the 5 year old was ALL ABOUT IT!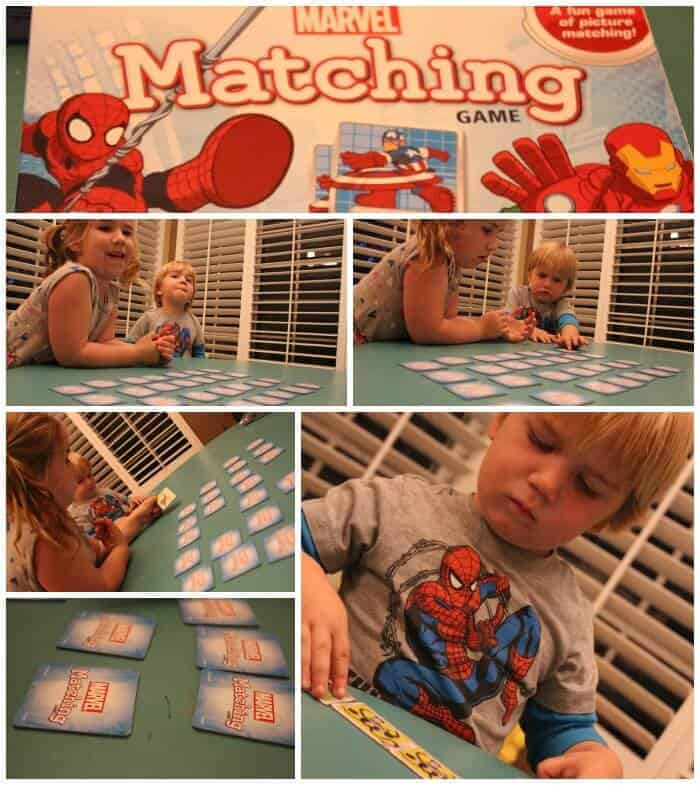 As you can see by the 2 year old's shirt, he was more excited when we pulled out the Marvel Matching Game.  Both really enjoyed both games and the matching and learning how to play.  We're getting better at games and understanding that sometimes you win and sometimes you lose, which I think is important.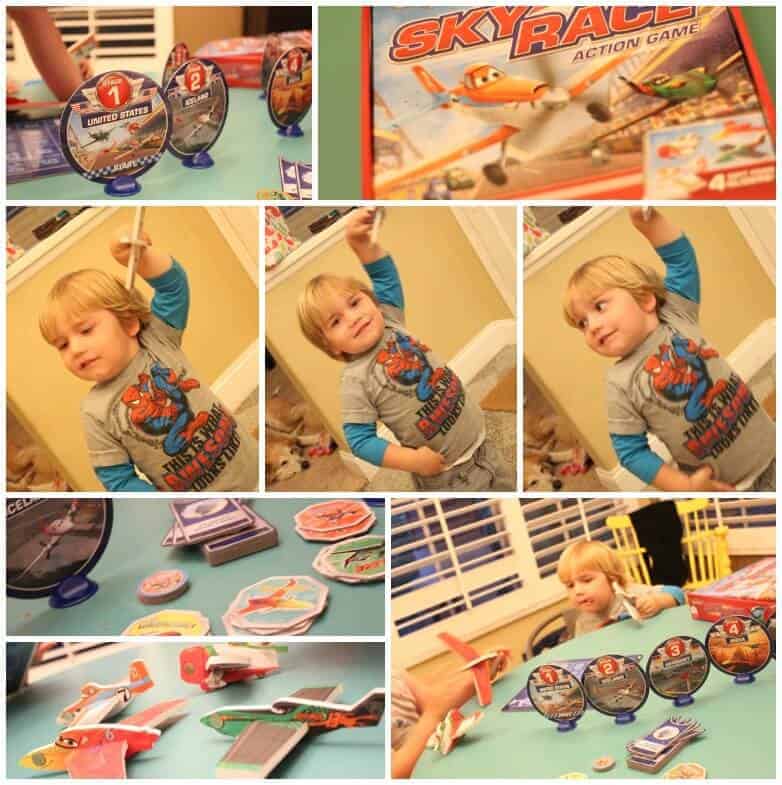 The third game, Disney's Planes SkyRacer, was definitely one of our favorites.  Not that the matching was any less, but getting preschoolers to sit down and play a game only last for so long.  The Planes game had airplanes for the kids to throw and aim for different markers around the house.  In all honesty, there were other aspects to the game that were fun, but were sort of lost on explaining to the 2 year old, so we used a simplify version where we taught and learned our numbers and how to toss the airplane and aim.
All three games are a hit in our house and we play each more than a couple times a week.  If you're looking for some fun Easter Basket items, I highly recommend all three!
————GIVEAWAY————
Wonder Forge would like for you to have an opportunity to win one of the Disney Game.  In order to enter, please comment below letting us know whether you would like the Disney Frozen Matching Gam or the Disney Planes Sky Race™ Game?  The giveaway will end Monday, April 21st at 11:59 PM PST.  A winner will be chose and notified on Tuesday April 22nd.
Good Luck!